While I love catching up with chums at restaurants, markets and bars, it's always nice having people over to my home.
Having people over doesn't mean a lot of faffing around on my part though. Sure, if I'm celebrating a significant occasion like my recent birthday, I'll make a special effort. But most of the time I like keeping things simple and relaxed: there's no point preparing the most incredibly styled gathering and killer menu if you're too exhausted or stressed to actually enjoy it.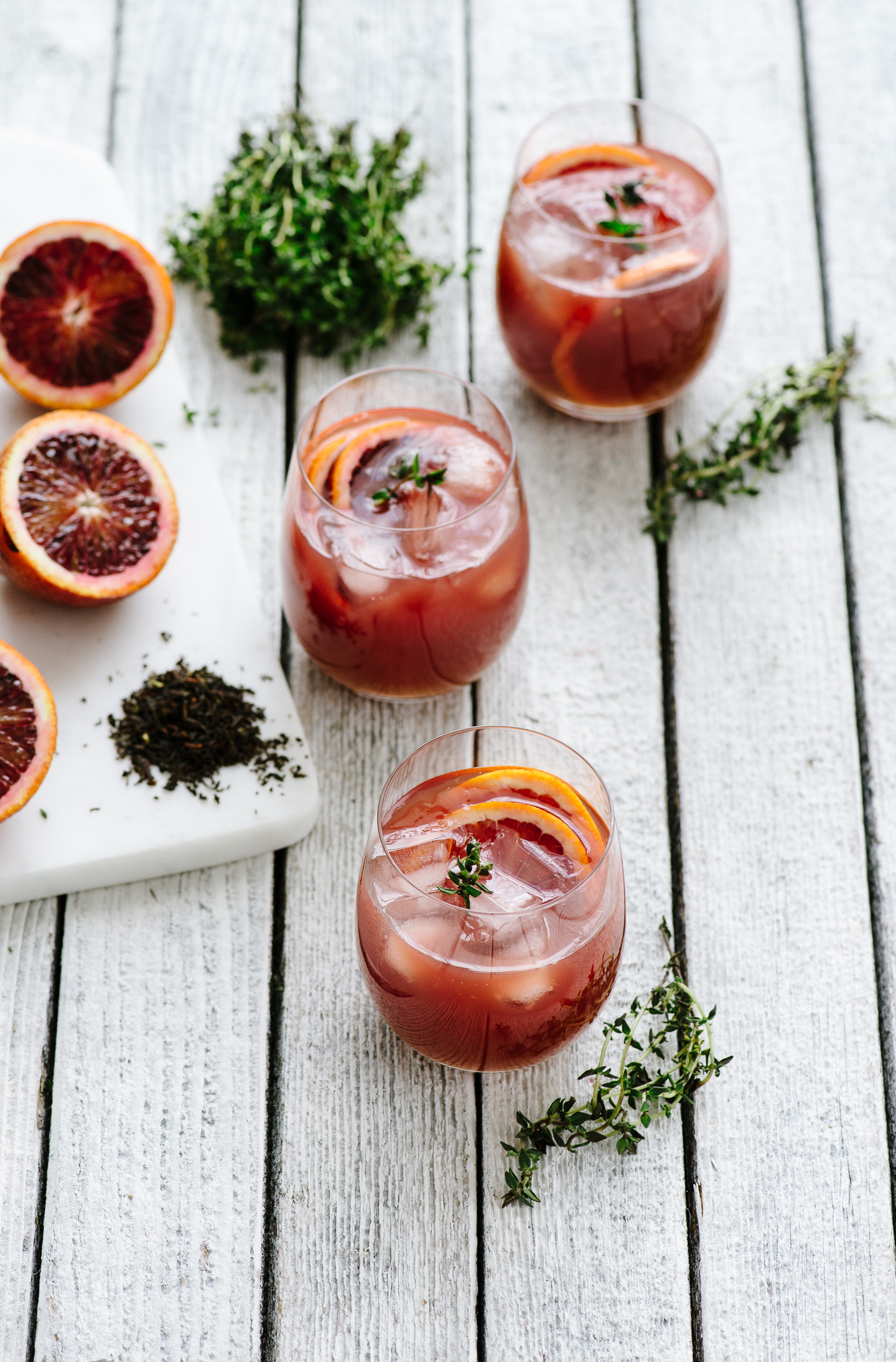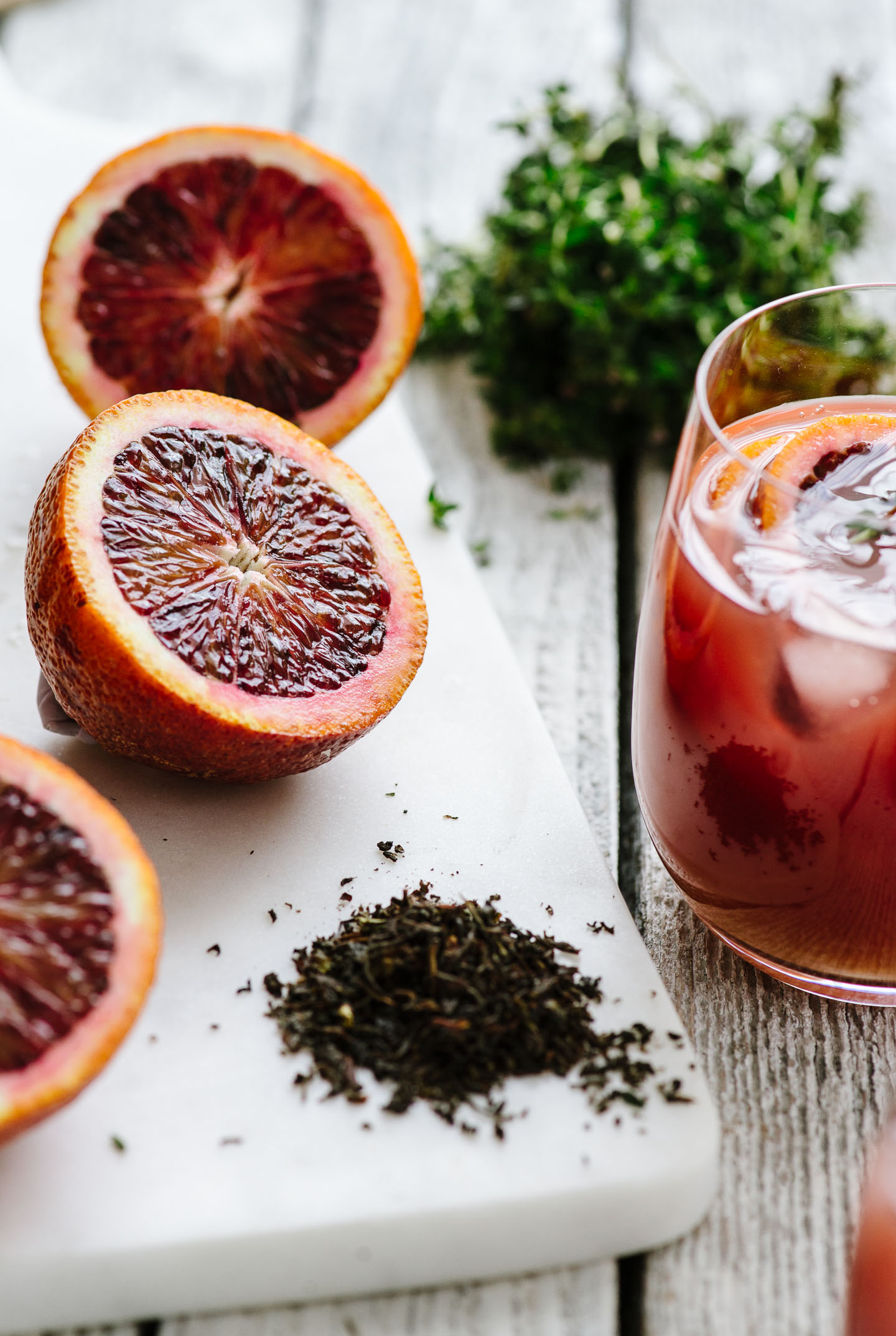 This recipe is a case in point. While I enjoy having cocktails made for me, I'm pretty lazy when it comes to actually making individual cocktails for people. So this Spiked Blood Orange Tea (Dilmah Evening Tea remix) recipe is a great way to make your guests feel special without having to create individual cocktails for each of them. It tastes divine, too – I love how the deliciousness tartness of the blood oranges is warmed up by the spices in the rum and the delicate flavours of the tea.
This recipe couldn't be simpler and can easily be made ahead and chilled in the refrigerator. Then when your guests arrive, it's simply a matter of pouring the spiked tea out into individual glasses and garnishing them with blood orange slices and a sprig of thyme.
Simple. Delicious. Stunning. Just the way I like it. Why not give it a go today?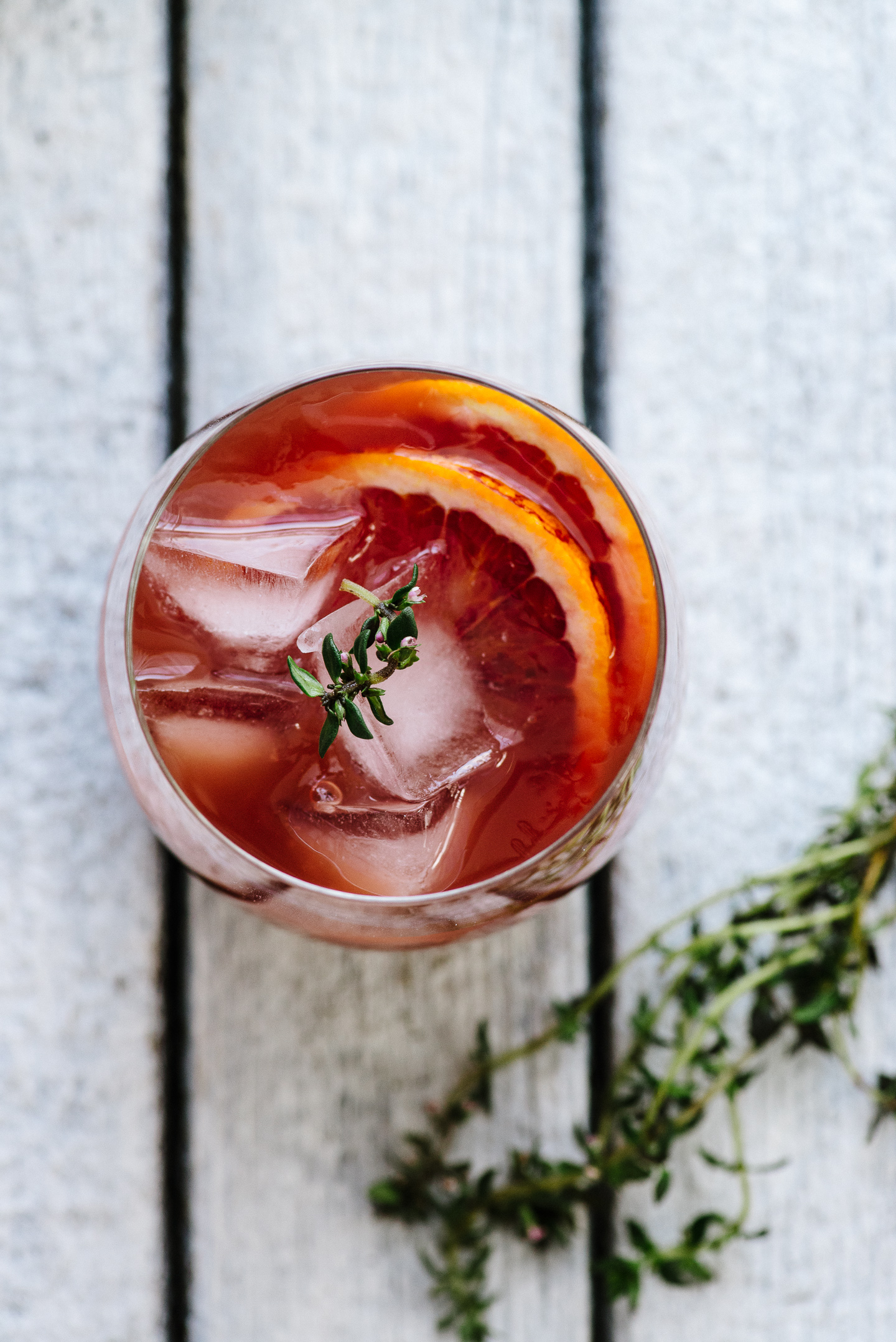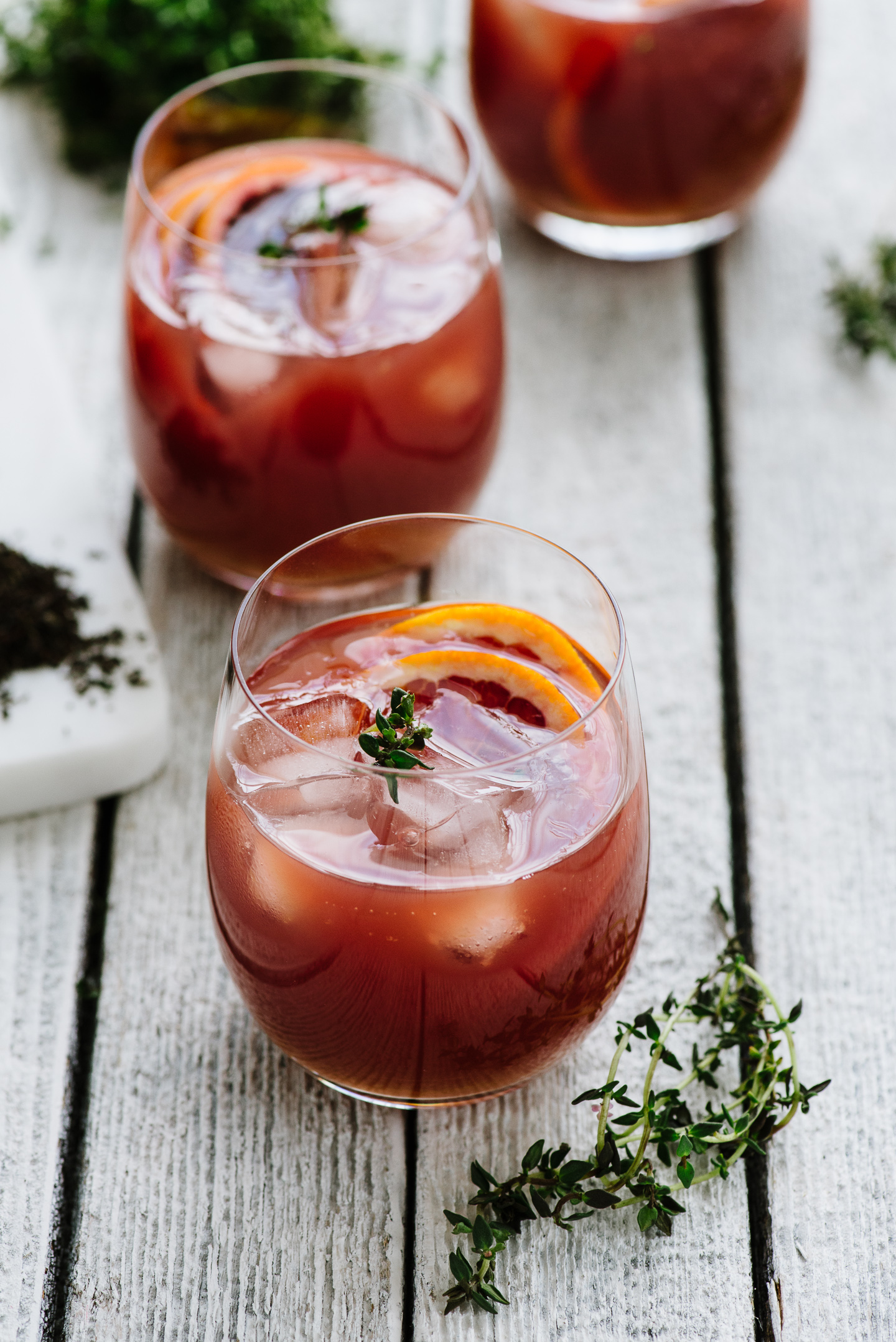 Spiked Blood Orange Tea (Dilmah Luxury Leaf Evening Tea remix)
Author:
Christina Soong | The Hungry Australian
Prep time:
Cook time:
Total time: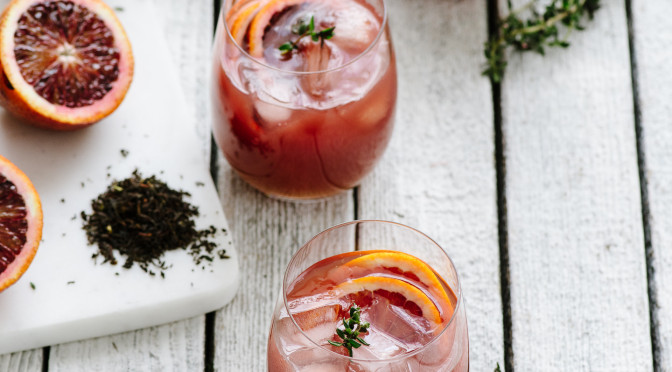 A gorgeous, summery tea cocktail
Ingredients
5 Dilmah Luxury Leaf Evening Tea Sachets (loose leaf)
1100 mls just boiled water
5 blood oranges
⅓-1/2 cup sugar, depending on taste
7 shots good quality spiced rum (210 mls)
1 whole blood orange, washed well (peel still on)
Few sprigs fresh thyme (optional)
Instructions
Steep Dilmah Luxury Leaf Evening Tea in just boiled water for four minutes and then strain and cool.
Juice four of the blood oranges to give around 330mls liquid and then heat up orange juice with sugar and bring to the boil. Simmer for 4-5 minutes over a low heat and then leave to cool for 10 minutes.
In a jug or bowl, mix tea, orange juice and spiced rum together.
Slice remaining orange into medium-thick slices.
To serve, add two orange slices and a sprig of thyme.
This post was sponsored by Dilmah Tea. Check out their latest tea flavours, health benefits of tea, FAQs about tea and tea events.