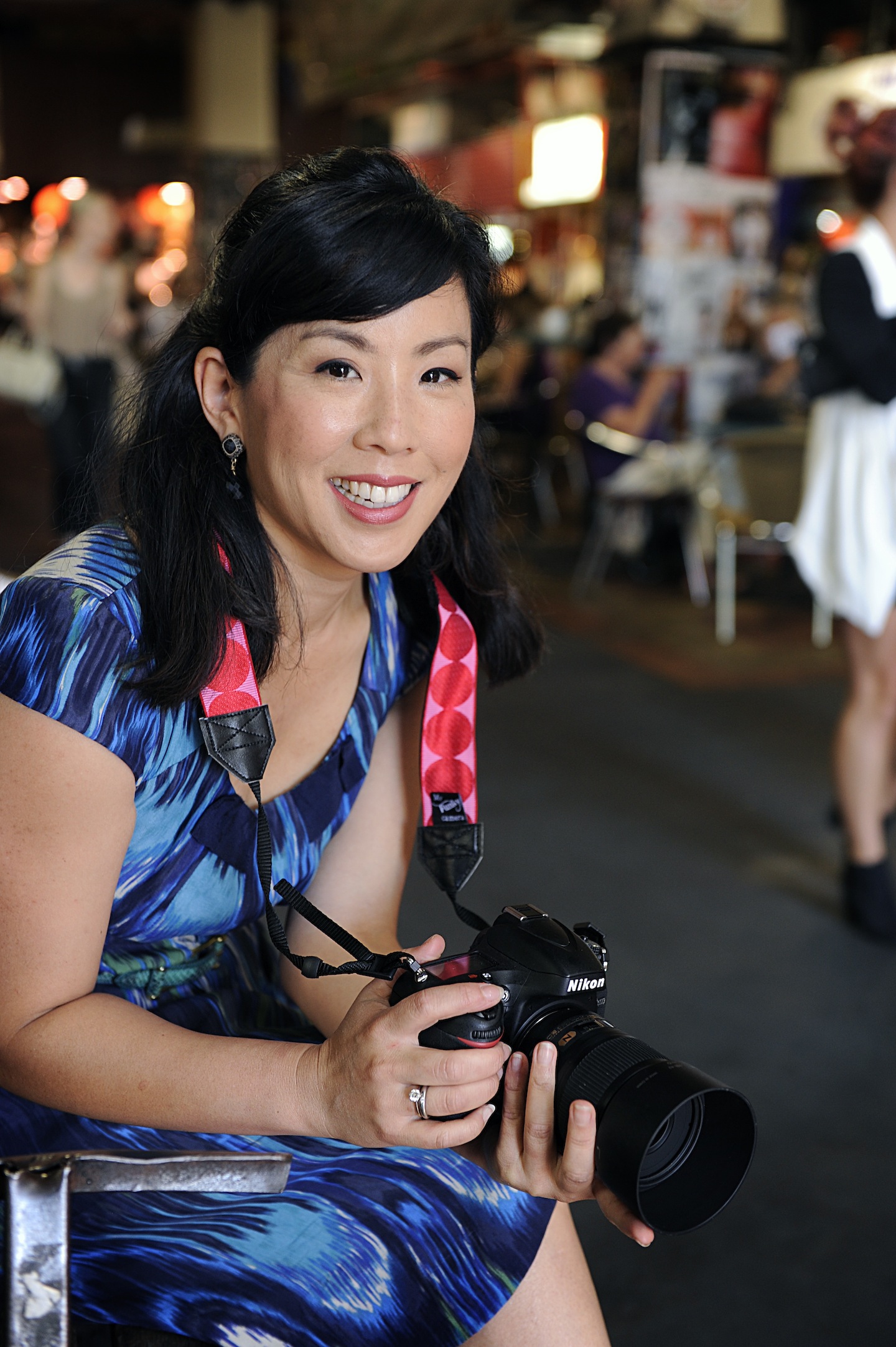 G'day. I'm Christina Soong, and this is my blog, The Hungry Australian. Welcome!
While I am no longer actively blogging due to my work and family commitments (see explanation below), I maintain this blog as both a record and repository of recipes and stories for readers who have enjoyed The Hungry Australian over the years.
About The Hungry Australian
I started The Hungry Australian in mid 2011 because I thought blogging would help me become a better writer.  I could never have predicted how much my life would change because of this one decision.
A few months after I started my blog, amazing things started to happen. People found my blog and started offering me opportunities and paid work in writing, recipe development, consulting and photography. I've always followed my passion so I said yes to the opportunities that were a good fit and started thinking about how to make what I was doing a sustainable career.
In early 2014 I was astonished and humbled to learn that The Hungry Australian was judged both Best Australian Blog 2014 and Best Food Blog 2014 in the Australian Writer's Centre's Best Australian Blogs competition, over 1,100+ other blogs. The Hungry Australian was also a Finalist and Winner of the Outstanding Use of Photography award in the same competition in 2013.
More recently, The Hungry Australian was included in Inspired's global list 2015 Top 100 Food Bloggers.
In mid 2015, I was one of three photographers commissioned to shoot 120+ restaurants, wineries and bars for Smudge Publishing's 500+ page  Flavours of South Australia coffee table book. It was published in 2016 and won Gold in the International Book Awards 'Cookbooks: International' category. You can order your copy online  or purchase it via from any of the venues in the book and most bookstores in Australia.
In mid 2016, Apple asked me/The Hungry Australian to be part of their Australian campaigns for their iPad, iPad Mini, IPad Air and iPad Pro. I've been an Apple user for years so I was proud to take part in this partnership.
In October 2016, my brother asked me to do some marketing work with his company, Makers Empire, an innovative education technology company. Makers Empire helps K-8 teachers in Australia, America, Asia and Europe teach STEM subjects, design thinking and 21st century learning skills using 3D printing and design.
I started doing a couple of days work for Makers Empire but this grew steadily until it got to a point in 2017 when I had to make a choice between Makers Empire and my freelance work.  I really enjoyed working as part of a team of passionate people making a real difference to future generations so I chose Makers Empire. It's been an incredible ride so far and I'm proud to be part of the team.
I'll always be  grateful for all the opportunities and friendships that blogging brought into my life. Thank you for reading The Hungry Australian. I'm so glad you're here.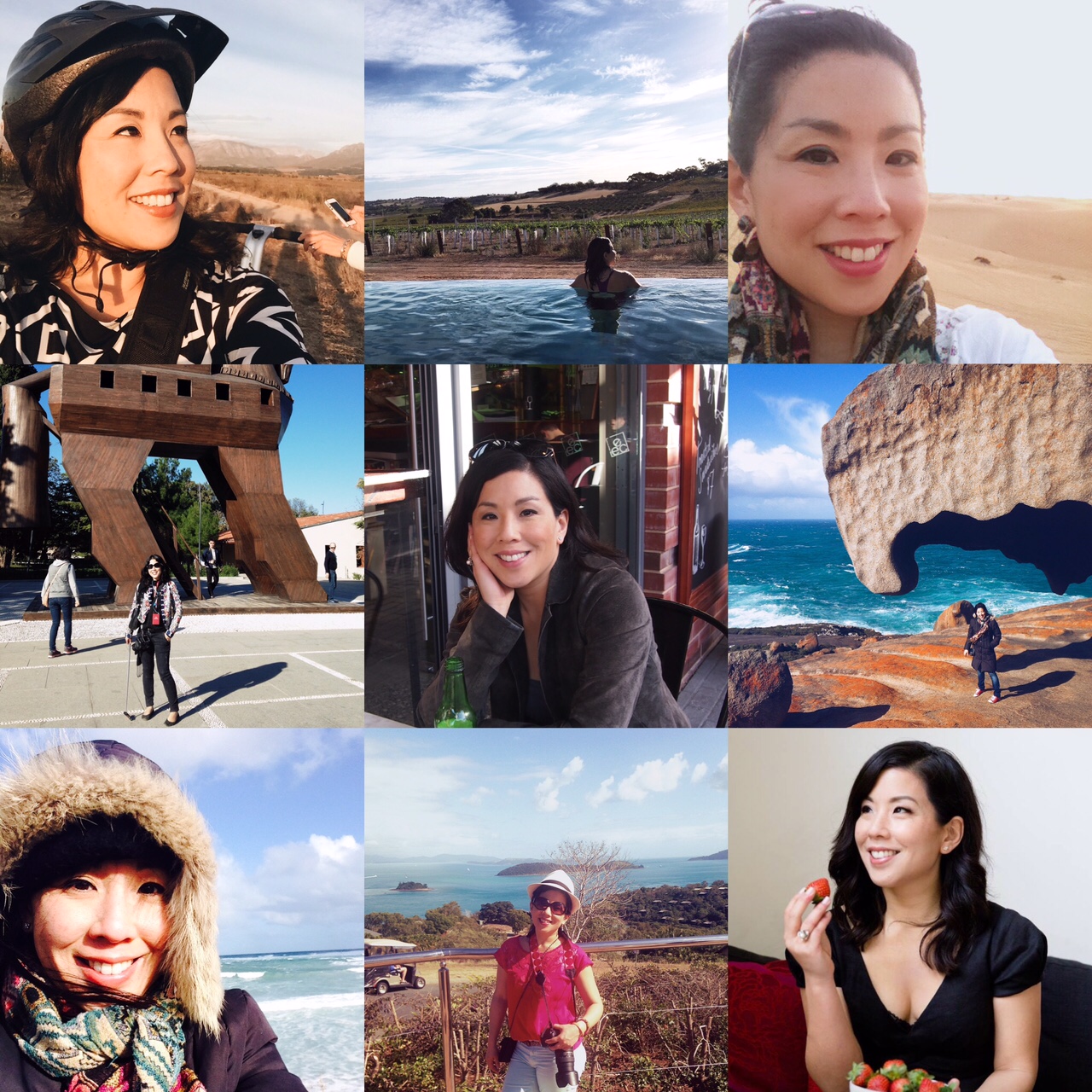 Check me out visiting South Africa last year for their #MeetSouthAfrica campaign.
About Me
I am what is known as an ABC — an Australian Born Chinese. My parents came to Adelaide, South Australia, in the 1960s, as overseas high school students from Malaysia (my dad) and Hong Kong (my mum). They met while studying at Adelaide University and were able to stay in Australia. So my brother and I grew up in Adelaide eating BBQ, casseroles and fritz sandwiches as often as we ate stir-fries, noodles and curries.
My love of food stems from my parents: they both enjoy cooking and entertaining and are never scared to experiment so I grew up thinking cooking was easy and fun. They also love eating out so I dined out at all kinds of restaurants from a young age, too.
Growing up between two very different cultures was often confusing — I wanted to be Oliva Newton John in Grease when I was growing up — but it gifted me with an outsider's point of view (very handy for a writer) and endless amounts of great material (ditto).
I left Adelaide after university and spent the next 13 years living and working in London (twice), Leeds, Melbourne (twice), Hong Kong and Shanghai. I also travelled as much as I could during this period, eating my way around both big cities and small villages.
Along the way I collected two curly-headed kids — Emily (8) and Julian (5) — and an ex husband (45), who I was with for almost a decade. The kids and I live in a light-filled house two minutes from the beach and 20 minutes from the city. My ex lives close by and we are amicable co-parents.
I'm a Type A personality so learning to adjust to life with kids was something of a challenge. However, I eventually learned to slow down and let go and we all survived. My kids are a constant source of joy and amusement as well as a severe ego check.
Like most working parents, I find life a constant juggling act. But it's a life that I feel incredibly fortunate to have, even when I'm almost drowning under my work, blog and family commitments.
I thrive on challenges, regular belly laughs with friends, eating and drinking well, witty conversations with like-minded folk, fossicking around markets, and exploring new places. Regular hot yoga sessions are also essential to my physical and mental health – I become surly and bad-tempered like the Wolverine if I miss too many classes.
At the end of the day, I'm just making this up as I go along, just like you and everybody else. But I do know that I'd much rather have a life filled with highs and lows than a life of steady uneventfulness.
If I've learned anything over the years it's that if you don't ask the answer is no, you get what you settle for, and that playing it safe is no guarantee of a quiet existence: life has a way of shaking you by the collar to get your attention when it wants to.
Luckily, I'm a writer, so any situation can always be thought of in terms of material.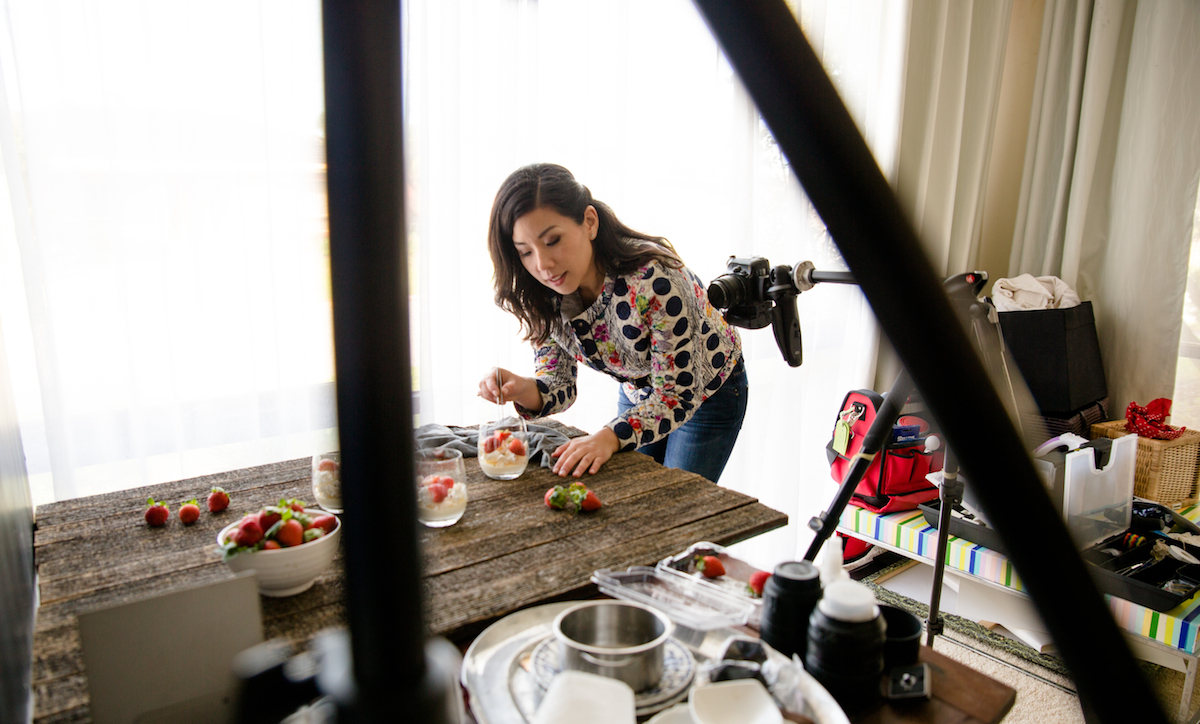 Thoughts on Food
I have a food memory: I can't remember all the conversations I'd ever had with people but I can tell you what we ate together.
I never realised that this was unusual until a Welsh friend I was living with in London pointed it out. Actually, her exact words were, "I've never met anyone who thinks about food as much as you do."
Frankly, I don't think she'd hung out with many Asians before! Most Asians think about food a lot and will happily come to blows defending their favourite restaurants or their mother's signature dish. Food is ingrained within Asian culture – at its simplest it is just food, but it also represents a highly sophisticated set of kinship rituals that both confirm and strengthen the relationships between people. Can you tell I studied Anthropology yet?
Being born in Australia I feel like I had the best of both words: Asian parents who were obsessed with food, combined with the astonishingly good produce and food we enjoy in Australia.
When I was growing up in Adelaide we ate nectarines and locquts from our own trees. We went strawberry, apple, cherry and peach picking. We went crabbing, squidding, fishing and digging for cockles (pippies) every Summer. My mum or dad cooked dinner from scratch every night we were home except for Fridays, when we ate out or had takeaway. It was an idyllic childhood in many ways.
I am not a food snob: I'm just as happy eating a $3 bowl of noodles in an open air hawker centre in Asia as I am dining on 15 courses at the most expensive restaurant in town. I love visiting my favourite hawker stalls while on holiday knowing that the food will be exactly the same as it was last time. In terms of restaurants, the chefs I admire are the ones who are willing to take risks rather than play it safe – they're chefs who cook from the heart and who set trends rather than follow them.
I love meeting fellow home cooks and learning about their favourite recipes. This, to me, is what cooking is all about: feeding your family and friends day in and day out. There are no stars awarded for this type of cooking and yet it's the food that shapes most of our favourite culinary memories and tastes.
Think about that the next time you cook for someone you love and feel quietly satisfied.

Start Here
First-time visitor? These are some of my favourite posts.
These are the most popular posts by shares, hits and comments:
About Work
I've always followed my passion, worked hard and somehow jobs have turned up at the right time.
I fell into marketing and PR in my late teens when I joined Carclew Youth Arts Centre's Before You Were Blonde singing group and they needed a (volunteer) publicist. This led to my first paid job — publicity and marketing officer at Carclew  —  and my first career: I spent over a decade in senior marketing, business development, fundraising and event management roles for leading not for profits in Australia, Europe and Asia. My last full-time job was executive director of the Australian Chamber of Commerce in Shanghai (AustCham Shanghai).
After AustCham Shanghai, I was a SAHM for four years. It was during this extended maternity break that I began The Hungry Australian and the rest, as they say, is history.
I've always written on the side, too. I started contributing to On Dit, the Adelaide University students' newspaper, in my second year of university, becoming co-music editor in 1995 and then elected co-editor in 1996: I have been a paid freelance writer for almost 20 years.
Since then I have contributed hundreds of published pieces about food, dining out, lifestyle, music and the arts to both print and online publications including About.com, The China Daily, That's Shanghai,  Sumptuous, The Adelaide Review, Honest Cooking, 8 Days, Arts Hub and Rip It Up.
My work has appeared in Elle, Elle Decor, The Huffington Post, Gourmet, Buzzfeed, Apartment Therapy, The Kitchn, The Hoopla, Just B, KidSpot and The Cultureist. I have also been interviewed by Channel 7's SA Life, Radio National, ABC Radio, 3RRR's Eat It, Aspire Magazine, She Knows, and Glam Adelaide, and profiled by Woman's Day (Australia), InDaily, Aspire, Food & Home Entertaining and Pedestrian TV.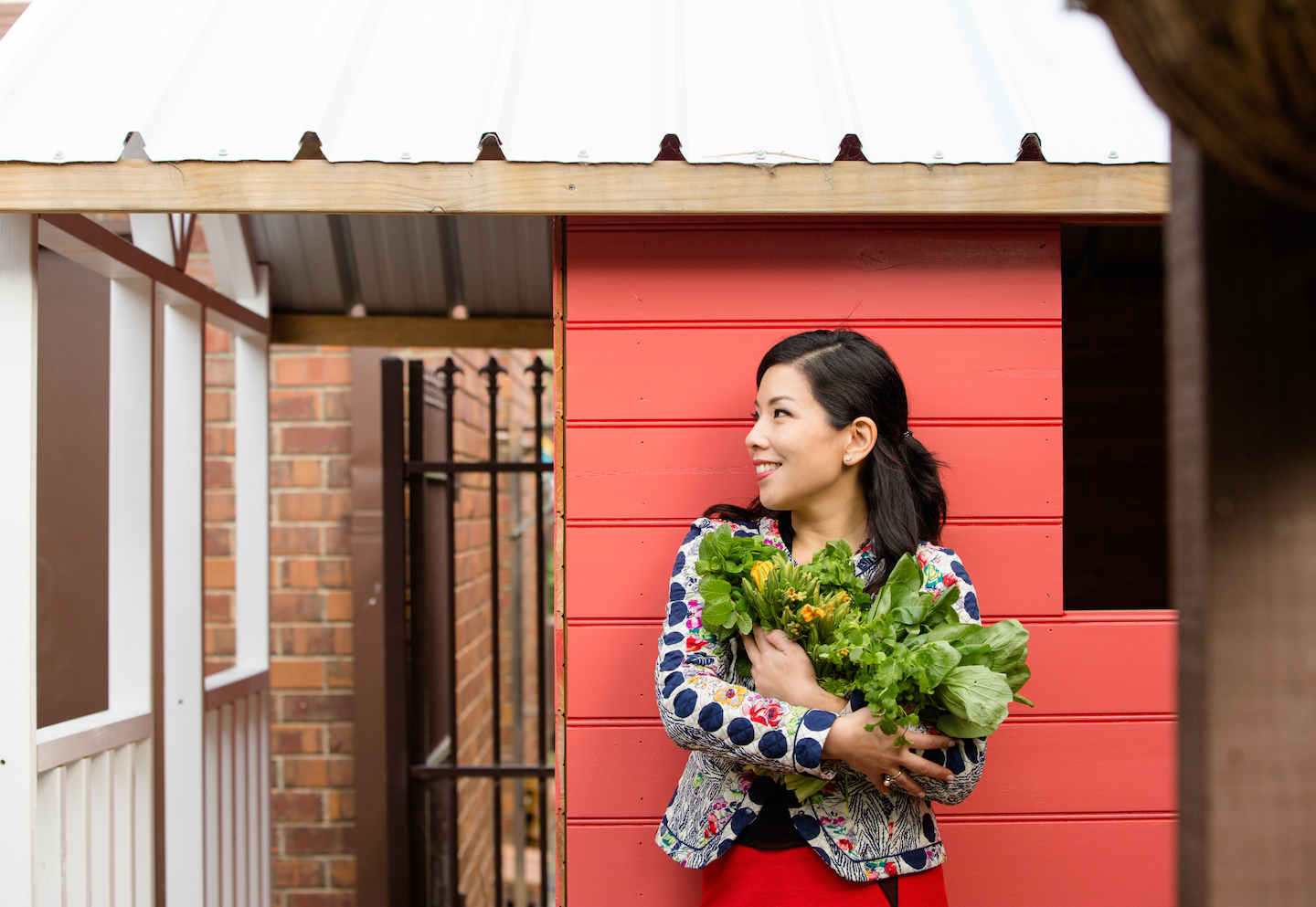 FAQs
What camera and lenses do you use?
For most of my regular food and travel shooting work I use a Nikon D600 with these lenses:
For spontaneous, on-the-go shooting and Instagramming I use a Fujifilm X100T and an Apple iPhone 6.
What kind of light do you shoot?
I shoot in both natural (available) light and artificial light — I have great LEDs in my studio — but I always try to make the light look as natural as possible. I think food looks best this way.
What do you edit your photos with?
I edit my raw DSRL photos with Adobe Lightroom 4 on an Eizo Coloredge CS240 monitor.
On the iPhone I like the VSCO and Instagram editing tools.
How do you make money blogging?
I've answered this question and lots of other frequently asked questions here.
Disclosure
I will always fully disclose any working, commercial or personal relationships that may influence what you read on The Hungry Australian. Any instances of the following will be clearly identified:
Advertising;
Sponsorships;
Products or services that have been gifted or provided gratis;
Complimentary meals, tickets or experiences; and
Material that may present a conflict of interest.
Site credits
Site by Sonic IT.
First photograph on this page by Grant Nowell.
Second photo collage on this page – first row middle photo by Erin Brooks, second row left photo by Maureen Sheen, second row middle photo by Georgia Yam, second row right photo by Sarah Shields, and third row middle photo by unknown.
Third and fourth photographs on this page by KK of ParcStudio.
Makeup in fourth photograph on this page by Celeste Wong Makeup Artistry.
All other photographs on The Hungry Australian by Christina Soong unless otherwise stated.
Copyright information
© 2011-2015 The Hungry Australian. All Rights Reserved.
All content, recipes and photographs are copyrighted to me, Christina Soong a.k.a. The Hungry Australian.
I work extremely hard to create original content for The Hungry Australian.  Please DO NOT republish in part or whole without my written permission and proper credit. Please contact me if you would like to request republishing rights.