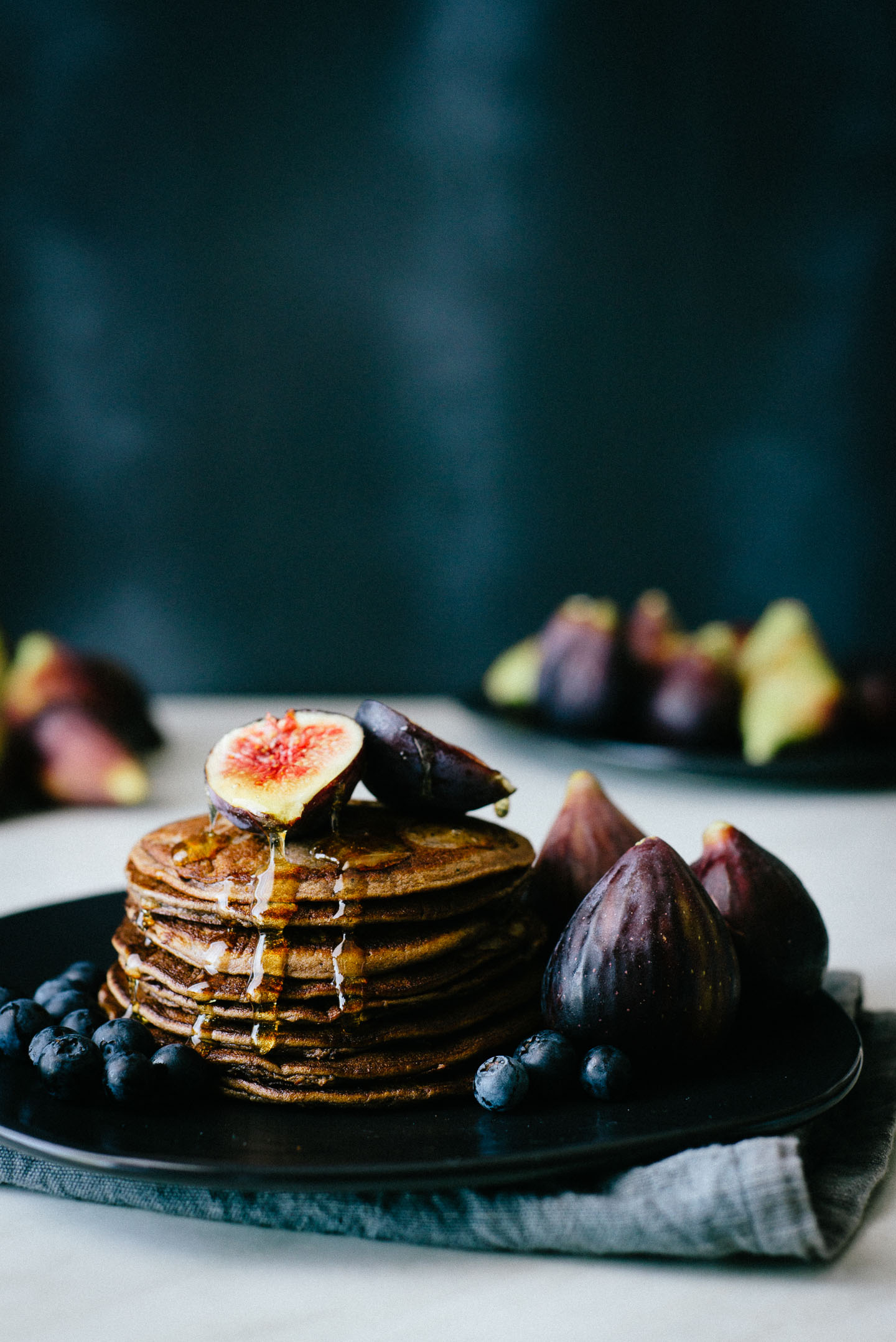 Regular readers may remember my grouchy Valentine's Day post from a few years ago, when I was newly separated from my ex husband and in no mood for romance. Back then, the very thought of being with someone new was inconceivable, as Vissini might say.
How times have changed.
18 months ago I went on a date with J.  We'd been set up by a mutual friend who described him as "the kindest man I know."
We went out for dinner — Thai food — and he made me laugh for three hours straight. This was unprecedented: my dates were usually punctuated with nervous chuckles, awkward pauses and my fervent prayers for deliverance, not laughter.
Although I found J hilarious I wasn't really ready to date back then so half way through our second date — Vietnamese pho — I cut the evening short and we went our separate ways.
About seven months ago, J resurfaced via text message on my phone, ostensibly to ask my advice about recipe development and cocktail making.
Yeah. That's what I thought, too. There was no other way to access this information? O-kay…
Weeks went by with friendly text banter between us every few days and then he suggested dinner with mutual friends. A few days after that dinner I had to write a piece about Adelaide bars for a client so I invited him to help me research the bars one night. Because of his interest in cocktails, of course.
Yeah, that's what he thought, too.
We kissed for the first time that night and then I panicked and went home. He remembers wondering if I was a bit crazy at that point. But in his calm and thoughtful way he persevered and gradually I got used to feeling the fear and having him in my life anyway.
Dating is scary. Dating after divorce is scarier. But dating after divorce with kids is terrifying.
However, J has made being with him relatively easy somehow.
It helps that he's kind and and generous and that he's respectful of my existing relationships and commitments.
It helps that he doesn't expect me to live in his pocket or to turn my life upside down to accommodate his.
It helps that he doesn't sweat the small stuff and that nothing seems to faze him. I've never once heard him raise his voice whereas I get loud whenever I am excited or stirred up.
It helps that he's cute and sexy.
It helps that he's extremely patient while my impatience is legendary and that he's highly considered while I can be dangerously impulsive.
It helps that he's not scared to acknowledge his imperfections or the fact that we are all works in progress.
It helps that he makes me laugh so hard I have to crouch down on the ground to catch my breath.
It helps that he's smart because I adore intelligent conversation.
It helps that he fixes things around the house and washes the dishes. This is a shrewd move, by the way.
It helps that he's confident and secure and that he doesn't hesitate to (gently) call me out when it's warranted.
It helps that he's an awesome photographer in his own right.
It helps that he understands and loves kids and is amazing with my two. It helps a lot, actually.
I'm a 40 year old, divorced, single parent so I'm under no illusions that things don't always work out the way we hope. But I'm done letting my fear control me and cripple me.
To love all is to risk all, isn't it? But I'll take that risk.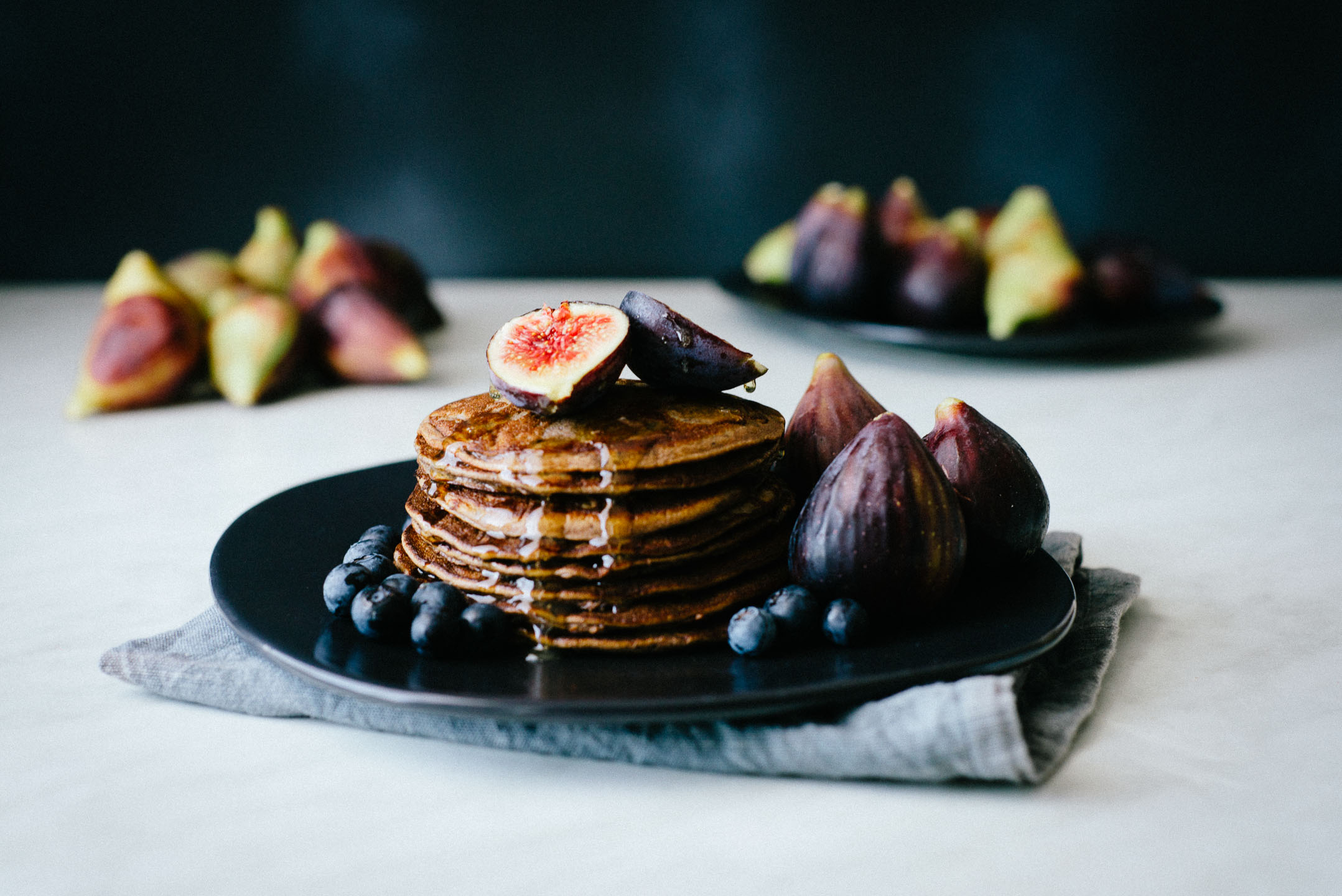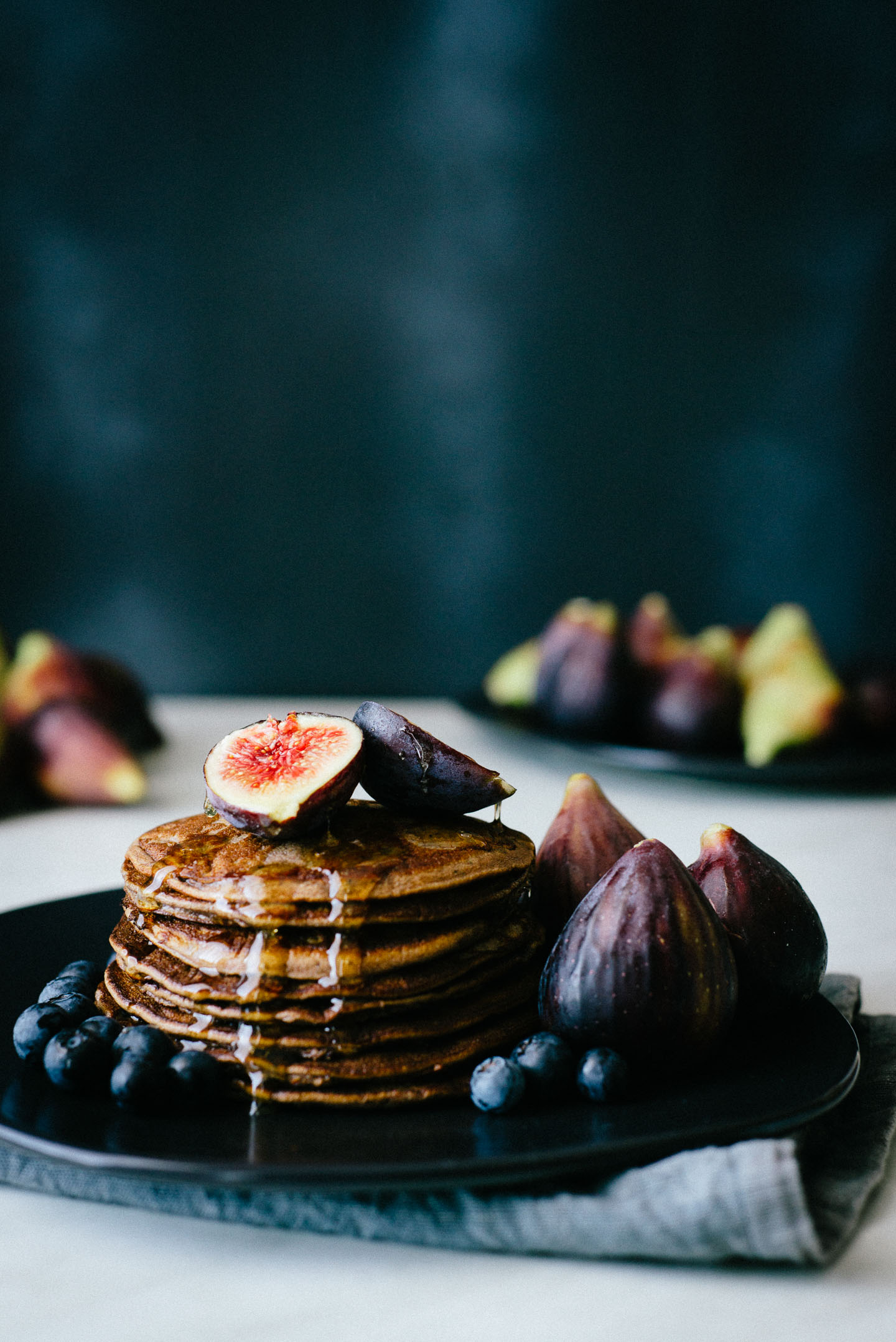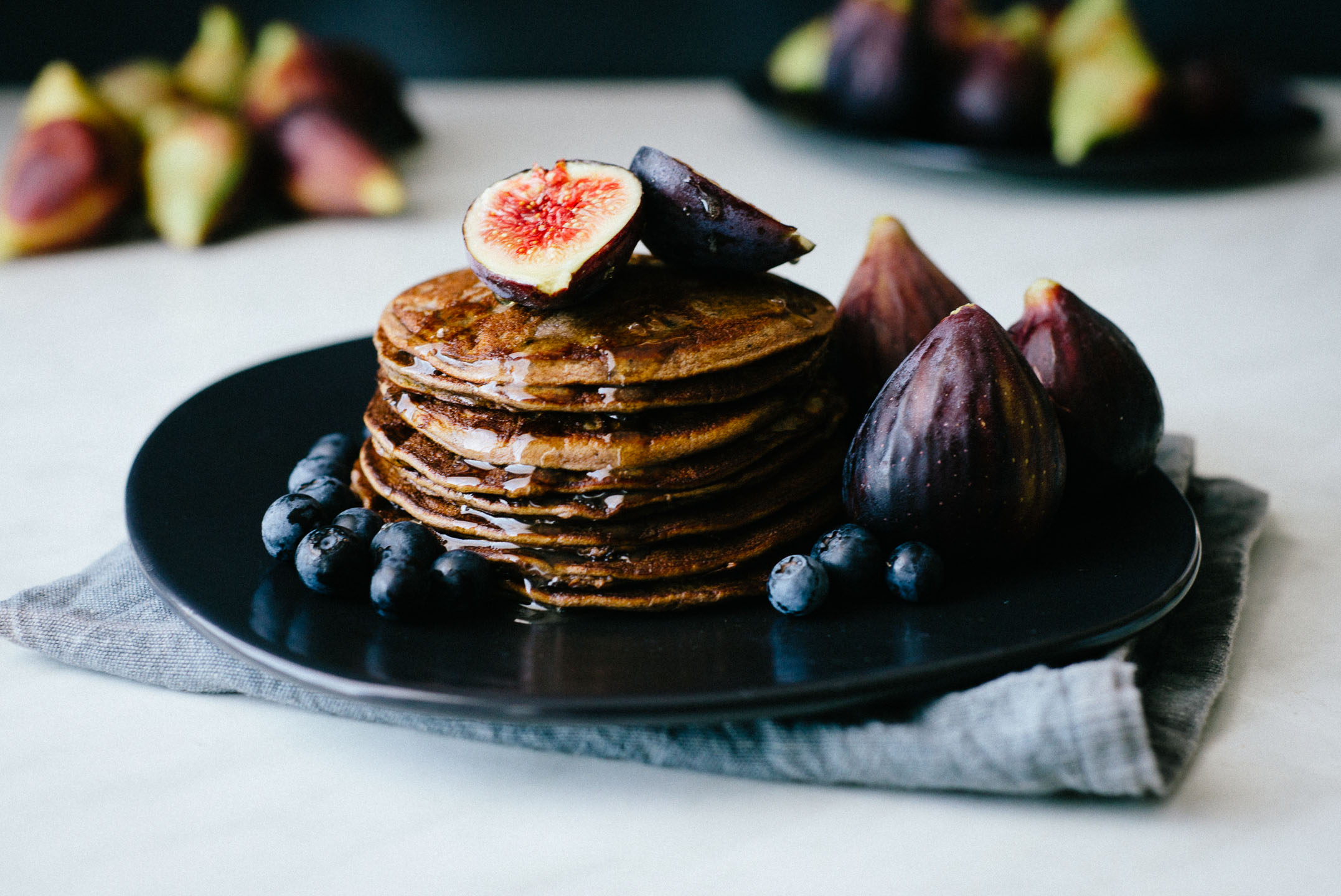 Chocolate and Banana Pancakes with Fruit (gluten, dairy and sugar-free)
J is very health-conscous, which has meant a re-think of how I cook and eat when we hang out together. The other day he made banana and egg pancakes for breakfast, using only bananas, eggs and protein powder. They were a smash hit so I've fiddled with the recipe a bit and come up with this seductive stack.
Enjoy! x
PS thanks to Kate for the gorgeous, home-grown figs.
Chocolate and Banana Pancakes
Author:
Christina Soong | The Hungry Australian
Prep time:
Cook time:
Total time: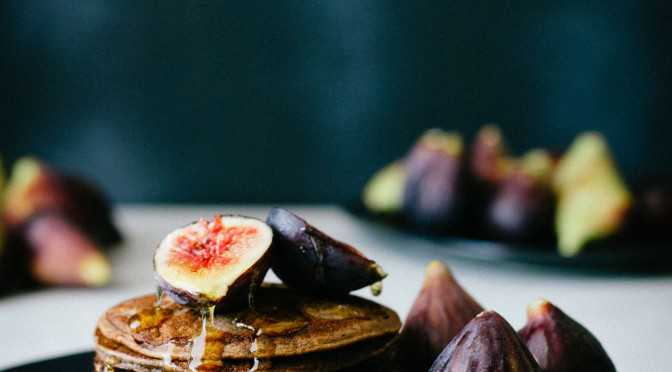 4 ingredient chocolate and banana pancakes
Ingredients
3 large bananas (or 4 medium ones)
2 eggs + 1 egg white
1 teaspoon vanilla bean essence
2 scoops chocolate protein powder
1 tablespoon neutral tasting oil (e.g. vegetable or coconut)
Honey
Seasonal fruit - I've gone with figs, raspberries and blueberries
Thick yoghurt, marscapone or cream (optional)
Instructions
Blend bananas, eggs, vanilla and protein powder together using a stand or hand blender until well combined.
Heat up a large fry pan until hot and then add a tablespoon of a neutral oil (vegetable oil, coconut oil).
Use a ladle, turkey baster or jug to pour 1/10th of the mixture into the frying pan to form a pancake.
Cook, over low-medium heat for 3.5 -4.5 minutes.
Gently flip the pancake using the thinnest flip you have. Cook for another 3-4 minutes.
Remove to a plate and repeat with remaining batter until you have 10 pancakes. Add more oil if necessary. You can cook multiple pancakes in one large fry pan to save time
Stack pancakes and serve with honey and seasonal fruit if desired.
Notes
Gluten free
Dairy free
Refined sugar free