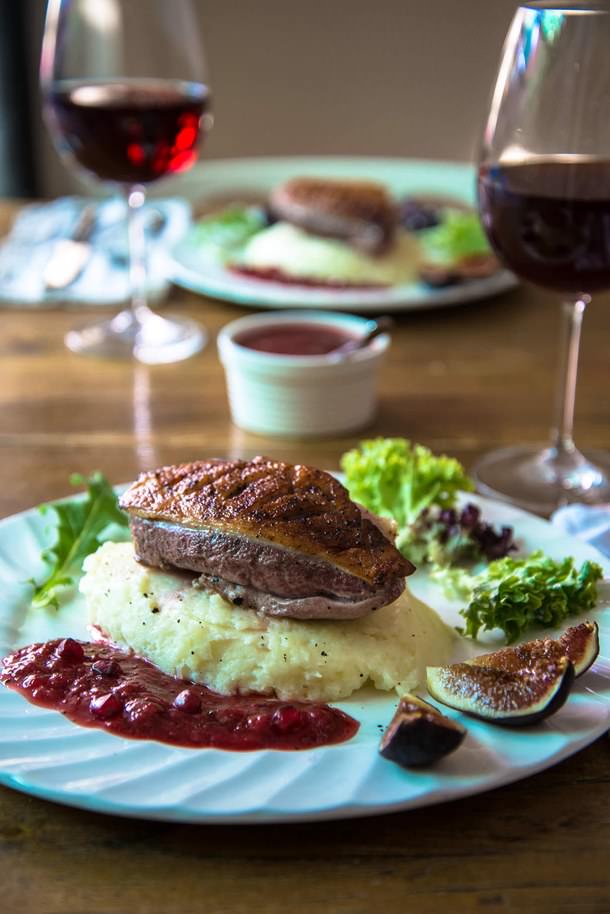 This is not a Valentine's Day post. With my current relationship status — recently separated after a nine year relationship/marriage — I feel ill-equipped to gush about heart-shaped biscuits and strawberry milkshakes for two with matching pink and white striped straws.
Frankly, I feel like Ebeneezer Scrooge prior to the visits from the Ghosts of Christmas Past, Present and Yet To Come. I see young couples in love and can barely restrain myself from shaking my fist and yelling 'Bah, humbug!' at them.
In case you're wondering, no, I'm not anti-love; I love being in love. Being in love is pretty much the best thing you do for your skin, ever, easily trumping $200 jars of face cream and 12-hour sleeps. But I'm just not in that space at the moment and while it makes me a little sad, it also means I have heaps of energy for creative projects that might otherwise never see the light of day. Hence this post, created, written and shot even through my head cold has now moved into my chest and I almost sprained my ribs coughing today.
So while this is not a Valentine's Day post, this is what I would cook for a romantic dinner for two.
This Duck Breast with Plum Sauce & Figs, served with red wine
Chocolate mousse served with coffee. You don't want to be falling asleep at this point. (PS ignore the awful photos in my chocolate mousse post – it's an old post.)
There are certain foods that one associates with sex and oysters and caviar are top of the list. So if your dining companion likes seafood either of these starters should help to set the mood. For the main, I was originally thinking of doing a seafood pasta but then I thought of the bloating factor, so common with gluten products, and not a turn-on in anyone's books. So I went instead with this Duck with Plum Sauce & Figs.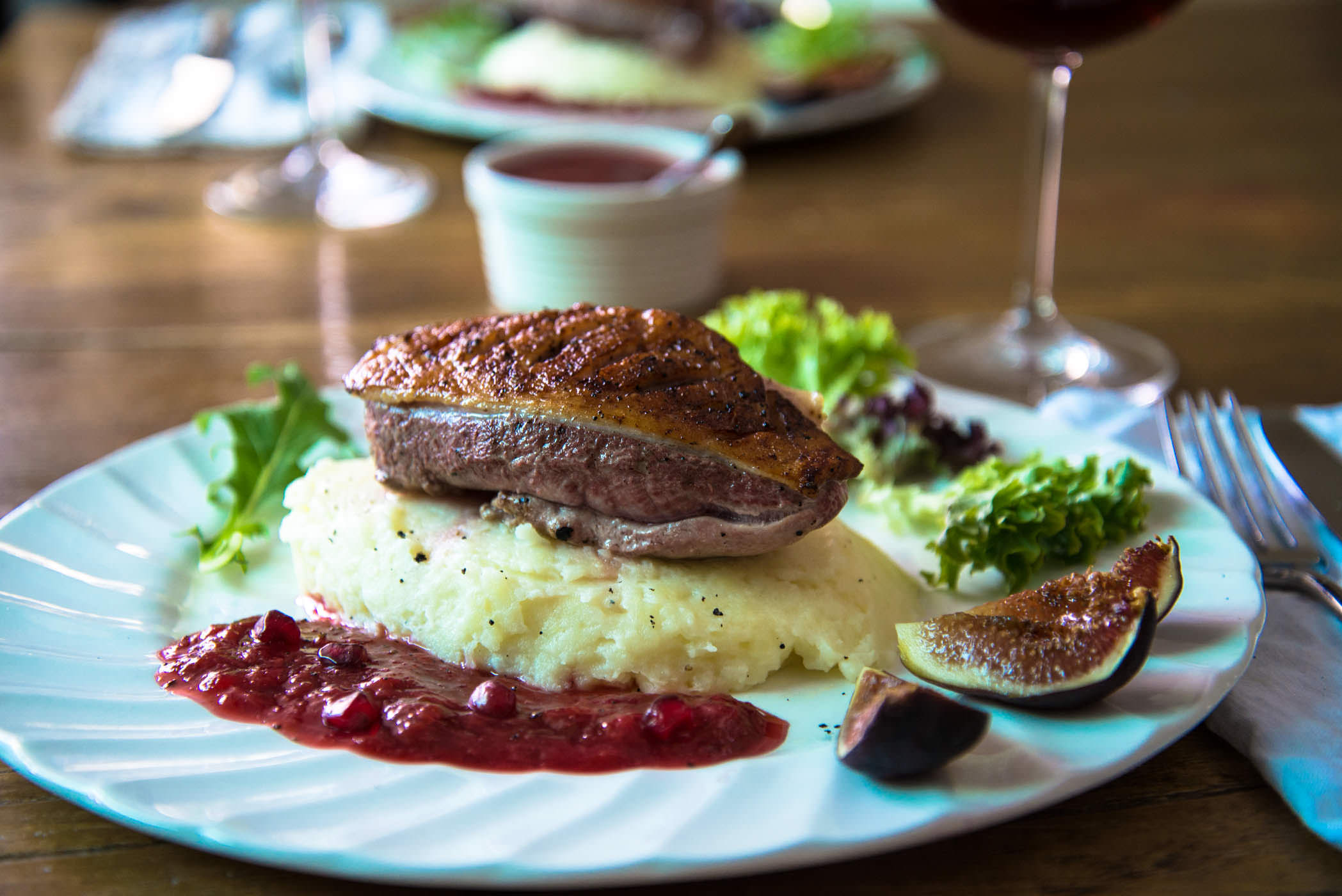 Duck is one of those meats that nearly all carnivores love, but few try cooking at home. It's a shame because duck isn't a tricky meat – sure, you need to be quite precise about your cooking times but that is true of any good cut of meat. The plum sauce is tart and fragrant, and cuts through the richness of the duck, beautifully. The recipe below makes a medium-sized bowl, which will be way more than you will need, but it tastes great the next morning served on pancakes or with muesli and yoghurt, too.
Mashed Potatoes are one of the greatest comfort foods known to humankind and will help smooth over any random awkward moments while the plum sauce and fresh figs crank up the sexiness factor. I haven't bothered with vegetables beyond a few artfully placed lettuce leaves as I can't think of one romantic dinner I've ever had that involved a lot of vegetables. I know we should eat a balanced diet but this is not the time to be thinking of your health.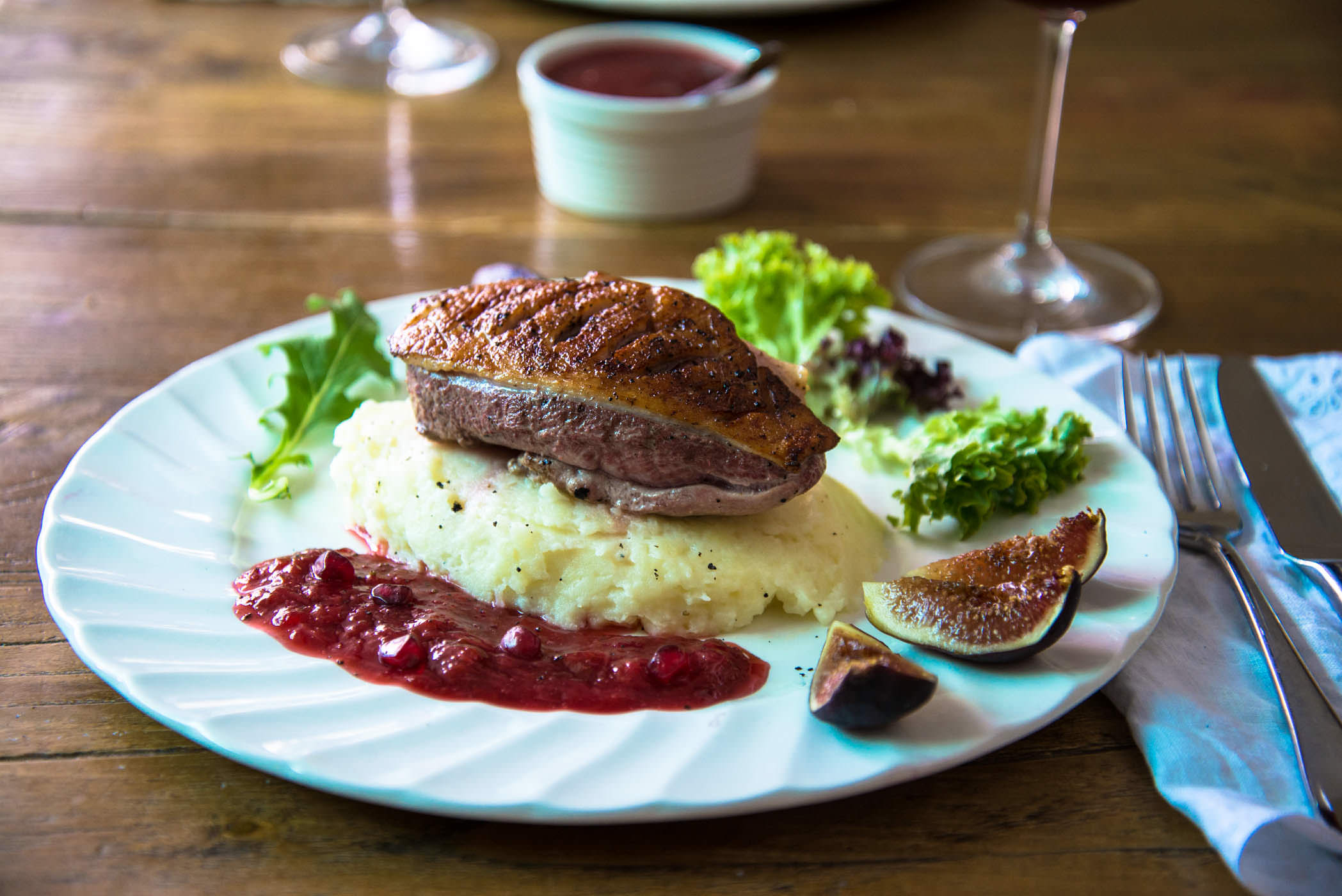 To finish this meal all you need are a few spoonfuls of chocolate mousse and an espresso. If your guest says yes to an offered coffee late at night there's a fair chance that they're not planning to go to sleep anytime soon.
To serve this meal, chill the Champagne and prepare the chocolate mousse and plum sauce in the morning. Cook the mash and prepare the oysters/caviar and fig and salad garnish an hour before your guest is due to arrive. Open the red wine and let it breathe. Then have a shower, get ready, tidy the house, and do whatever you need to do to feel good and relaxed.
After you've served the oysters/caviar and Champagne and had a little breather, put on your sexiest apron and cook the duck breasts. While you're doing this get your guest to help by heating up the plum sauce and plating up the mash, figs and salad. I find guests generally like helping out in the kitchen and if they don't, well they're not the sort of person who deserves to eat this dish anyway.
So, in the spirit of a reformed Ebeneezer Scrooge, may I wish you bon appétit and a successful evening.
P.S. save the dishes for the morning.
Duck with Plum Sauce & Figs
Author:
Christina Soong-Kroeger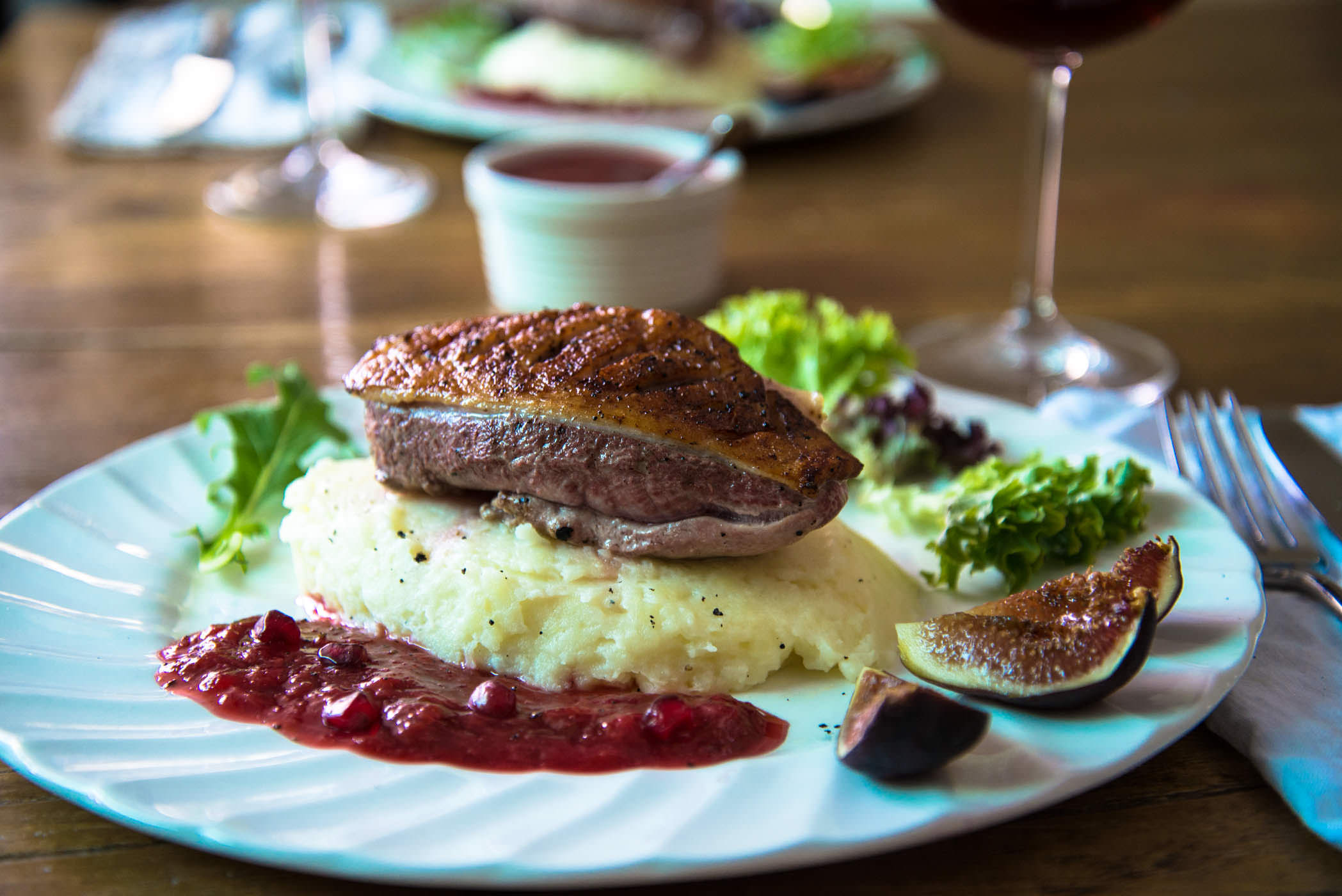 A gorgeous duck with plum sauce recipe - perfect for a romantic evening.
Ingredients
6 red plums, stoned and cut into small pieces (leave skin on)
⅔ cup water
Juice of one orange
½ teaspoon Chinese five spice
Small piece ginger
4-6 tablespoons rice malt syrup, brown sugar or honey
Water - 2-3 cups
8 small potatoes, peeled and cut into large pieces.
50 grams butter
¼ cup milk, heated
Salt & pepper to taste
2 duck breasts
Olive oil
Salt & pepper
2 figs, quartered
A few lettuce leaves
Instructions
Plum Sauce
Put the plums, water, orange juice, five spice, and ginger in a small saucepan and bring to the boil.
Turn down and cook over a medium heat for 25-30 minutes or until sauce has thickened and plum has brown down.
Mash slightly and then leave to cool.
Once cool enough to taste add sweetener, a spoonful at a time, until the plum sauce is sweet enough for your tastebuds. Set aside.
Mashed Potato
Bring water to boil in a small saucepan and then add potatoes.
Cook over medium heat for around 12-15 minutes or until potatoes are cooked through.
Remove from pan and drain water, keeping potatoes in pan.
Add butter and heated milk and mash as gently as possible making sure to remove all the lumps. Season with salt and pepper and cover to keep warm.
Duck Breasts
Preheat oven to around 120 degrees Celsius and place one dinner plate inside.
Score duck breasts skin with a sharp knife in a criss cross pattern to help render the fat out.
Season duck with salt and pepper and brush meat side with olive oil.
Heat a griddle pan until smoking hot and then lay breasts down skin side down. Cook for around eight minutes and then turn over, cooking for a further two minutes.
Place both breasts on the warmed dinner plate and cover with tin foil. Remove plate to oven and leave to rest for five minutes.
To Serve
Spoon a mound of mashed potato onto a dinner plate and top with a duck breast. Garnish plate with lettuce leaves and figs and then spoon warmed plum sauce around the duck.
Season with freshly ground pepper and sea salt flakes. Eat immediately.