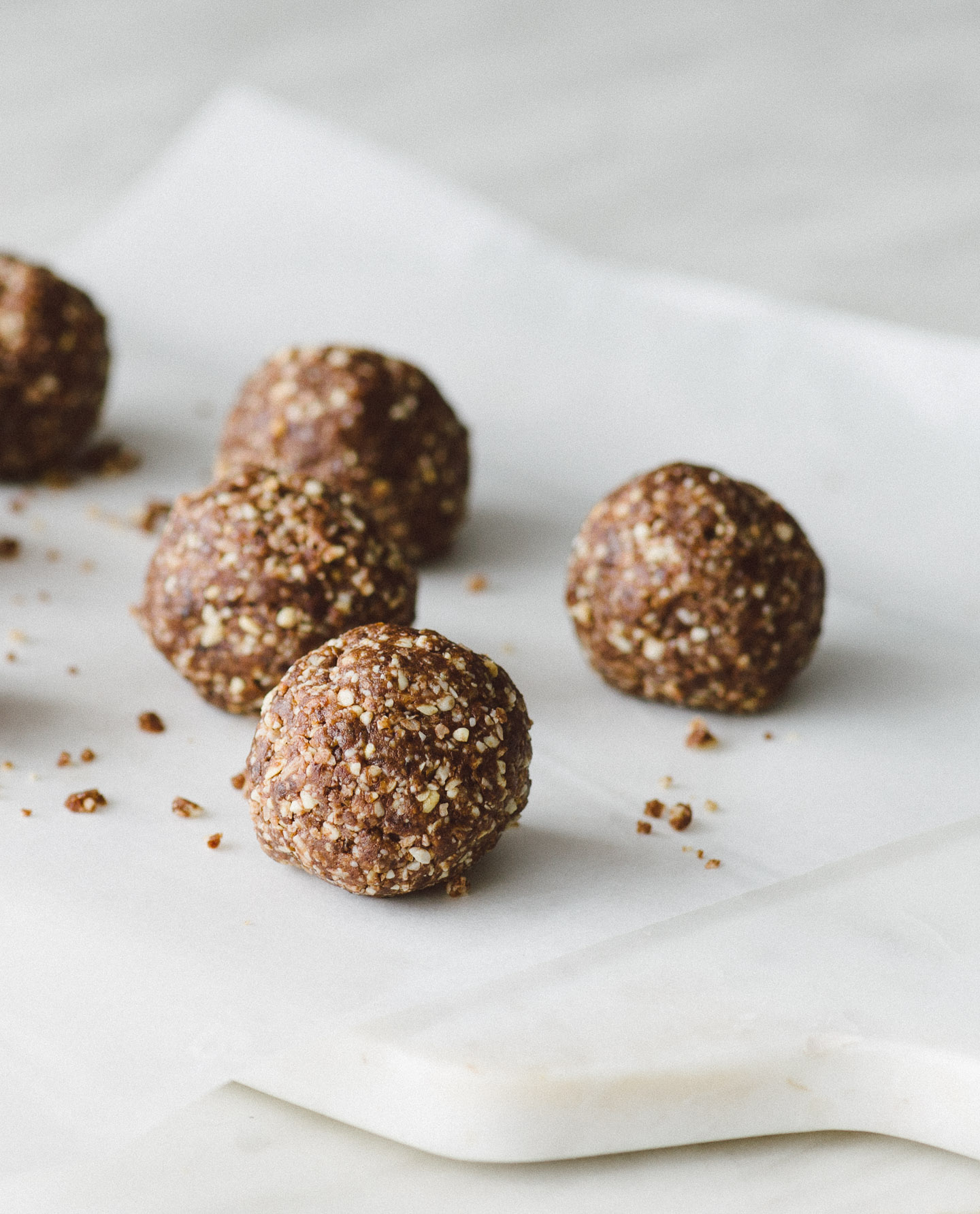 I recently met up with friends for our regular Cookbook Club lunch where we share dishes we've cooked from a selected cookbook.  If you're anything like most people, you'll have a number of cookbooks on your shelves that you've never cooked from. So Cookbook Club is both a great excuse to get together with food-loving friends and a lovely way to explore a cookbook.
Our first Cookbook Club lunch was hosted by Erin and focused on Yottam Ottolenghi's best-selling Plenty. It's a gorgeous runaway success of a book filled with beautiful, Middle Eastern inspired vegetarian dishes so choosing what to cook was difficult.
Everyone ending up cooking two dishes from the book each so we ended up with a table that was overflowing with delicious choices. Nearly every dish I tried that day was excellent, with bold, punchy and fresh flavours.
Celeste hosted our second lunch and she chose Thomas Keller's epic The French Laundry cookbook. Interestingly, we had mixed reactions to the dishes we cooked from Keller's book. We loved the gazpacho, the deconstructed banana split and the peanut butter truffles but some of the other dishes left us feeling a little unsatisfied.
It wasn't that the food wasn't interesting and good and clever. It was all those things but it was also, generally, noticeably restrained in terms of flavour, and complicated and time consuming to make: most dishes had multiple components that had to be individually prepared. Basically, it's the type of food I like eating in restaurants but don't want to cook at home. So I'd read this cookbook in bed but I can't see myself using it regularly in the kitchen.
The recipes I share here on The Hungry Australian are all recipes I cook at home for family and friends. So I was thrilled to learn that a group calling themselves The Darwin Cookbook Club cooked and shared dishes from The Hungry Australian for their inaugural dinner the other night. Check out some of the Instagram pics here.
To say I feel honoured by their choice is an understatement: I feel incredibly blessed and grateful. Thank you!
The Hungry Australian dishes served at The Darwin Cookbook Club dinner were: Silky Chinese Chicken, Raspberry Pomegranate Layered Pavlova, Beetroot, Ruby Grapefruit, Avocado and Hazelnut Spring Salad, Mini Chilli and Caramelised Onion Jam Tarts, Chilled Cucumber Soup, Prawn Lettuce Cups with Thai Dressing, Braised Pork and Beans, Jiaozi (Dumplings), Vegan Chocolate Mousse, Roasted Cauliflower and Chickpea Salad and Watermelon and Blueberry Mojito.
Some of these recipes were blogged years ago so don't look too closely at the photos, OK? ;)
This month my Cookbook Club is cooking from Stephanie Alexander's The Cook's Companion, which is a brilliant resource every clever home cook should own. I can't wait.
Would you consider joining or starting a cookbook club? If so, what cookbook or blog would you like to cook from?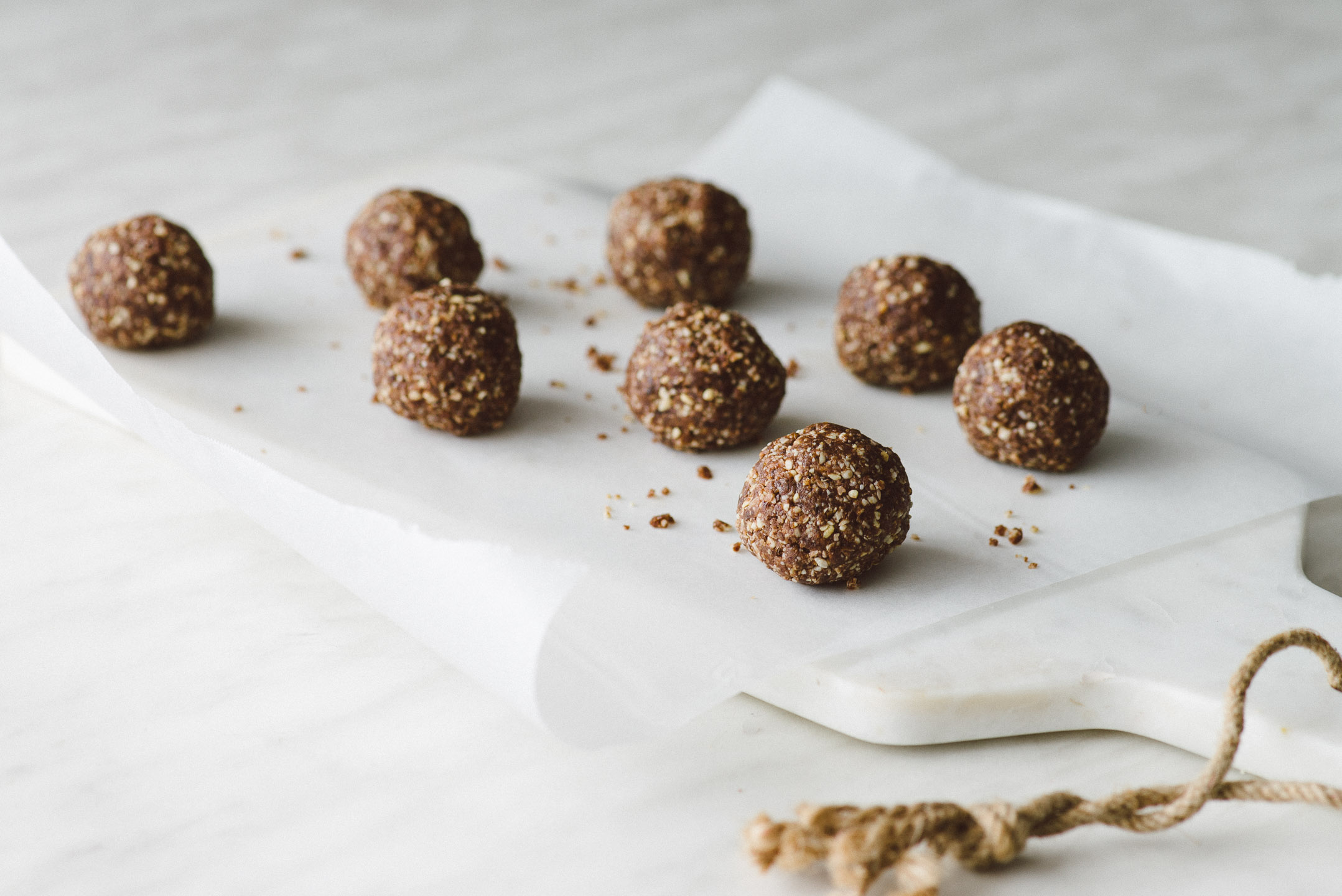 Cacao and Peanut Butter Balls
While I enjoyed Thomas Keller's decadent Peanut Butter Truffles they were extremely sweet and rich, being composed mostly of butter, peanut butter and chocolate.
I'm a sucker for the combination of chocolate and peanut butter so I came up with this easy energy ball recipe as a healthier option.  These are a cinch to make and store in the fridge to snack on. You can also individually wrap and freeze them until required.
Chocolate Peanut Butter Balls
Author:
Christina Soong | The Hungry Australian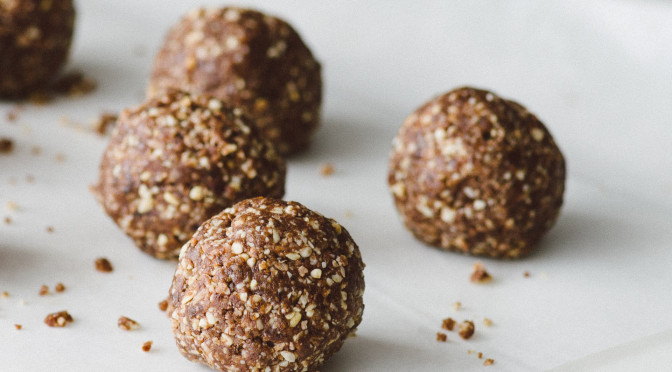 An easy and delicious chocolate and peanut butter energy ball
Ingredients
1 cup dates
1 cup natural cashews
½ cup shredded coconut
1 teaspoon vanilla bean essence
2 tablespoons peanut butter (100% peanuts, ideally, but regular peanut butter is OK, too)
2 tablespoons cacao powder
¼ teaspoon (pinch) salt flakes
Instructions
Blend all of the ingredients in a food processor until the mixture resembles rough sand.
Use a dessert spoon to scoop out spoonfuls of the mixture straight into the palm of one hand.
Shape the mixture firmly into walnut sized balls with your hands and then store them in an airtight container lined with baking paper in the fridge.
Balls can be wrapped individually and stored in the fridge or freezer until required.
Notes
Vegan
Gluten, dairy and refined sugar free
You can add a scoop of protein powder to these balls if desired but I make them without so my kids can enjoy them, too. If you're adding protein powder you may want to add ½ teaspoon or so of water to the mixture.