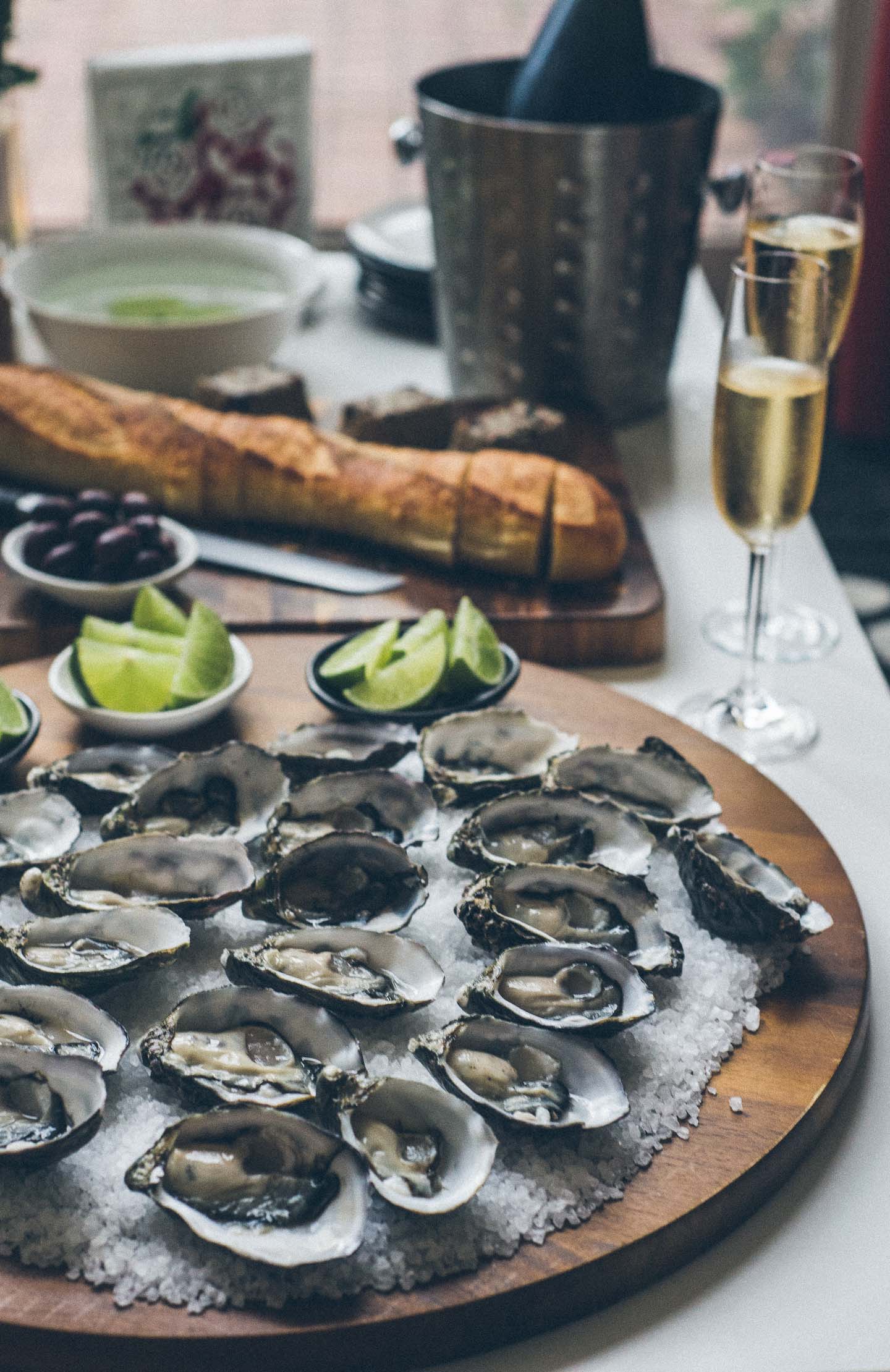 A little secret about dinner parties: while the food and wine you offer your guests is important, they're not nearly as important as the mood you set.
As a dinner party veteran I've hosted plenty of dinner parties where I placed far too much emphasis on making everything look and taste perfect, and far too little emphasis on making sure I was relaxed and calm when my guests arrived.
Even if you've never hosted a dinner yourself, I'm sure you can relate to a time when you went to someone's house for dinner, and found yourself confronted by a visibly stressed or anxious host. I've been that host and I can tell you that it's no fun at all for either you or your guests.
So when Jacob's Creek approached me about having MasterChef Australia's 2012 winner Andy Allen over for an #OurTable dinner with Jacob Creek's wines I decided the relaxed approach was the only way to go. So I roped in my boyfriend to help with the preparation and asked my BFF and her hubby and my sister in law to join us. My brother was away on business at the last minute, unfortunately.
The day of the dinner party dawned hot and humid – it was 39 degrees Celsius in the shade. So we kicked off the night with Jacob's Creek Reserve Chardonnay Pinot Noir, natural oysters with lime wedges, olives from Coriole, my mother's pâté with brandy and crunchy cornichons.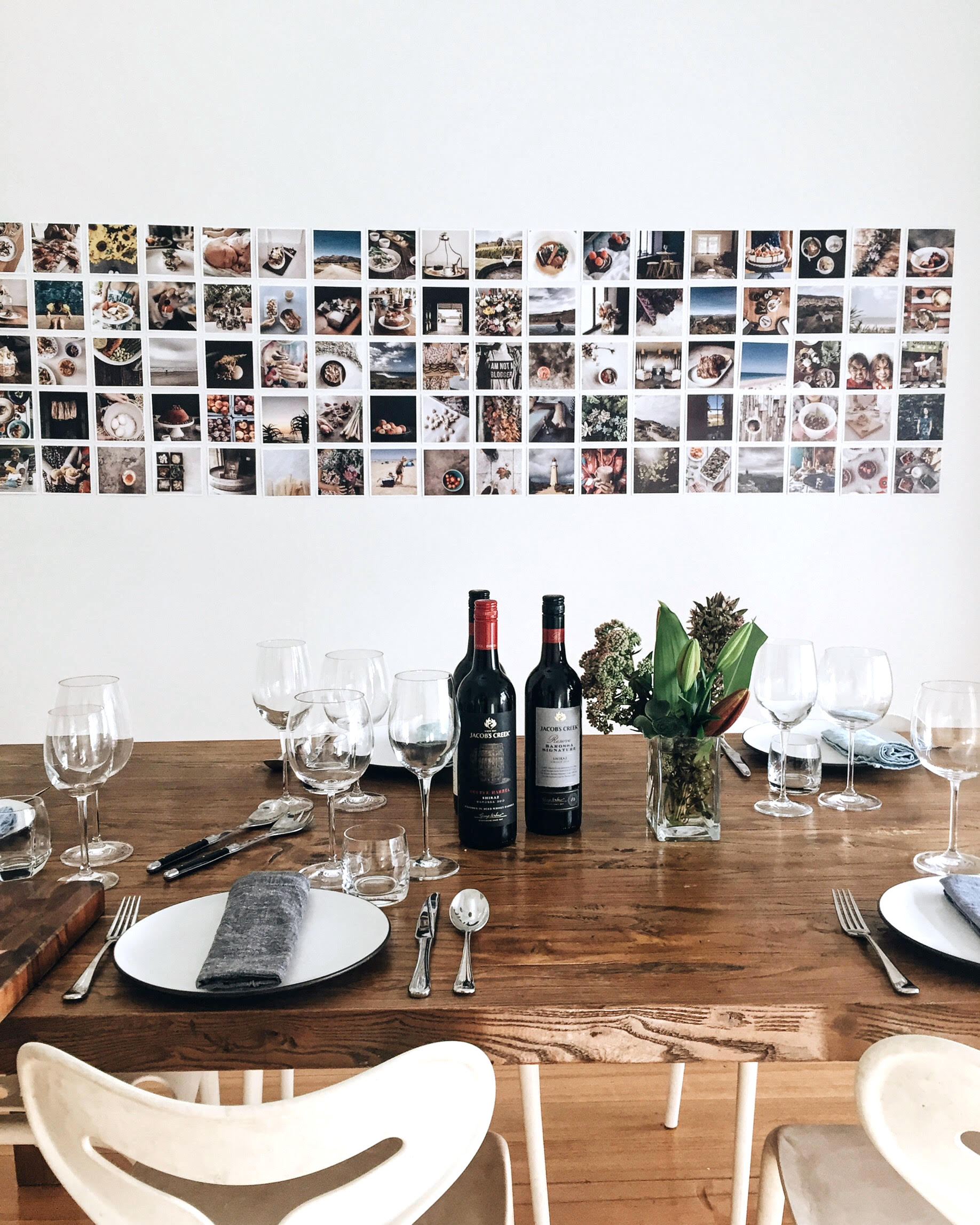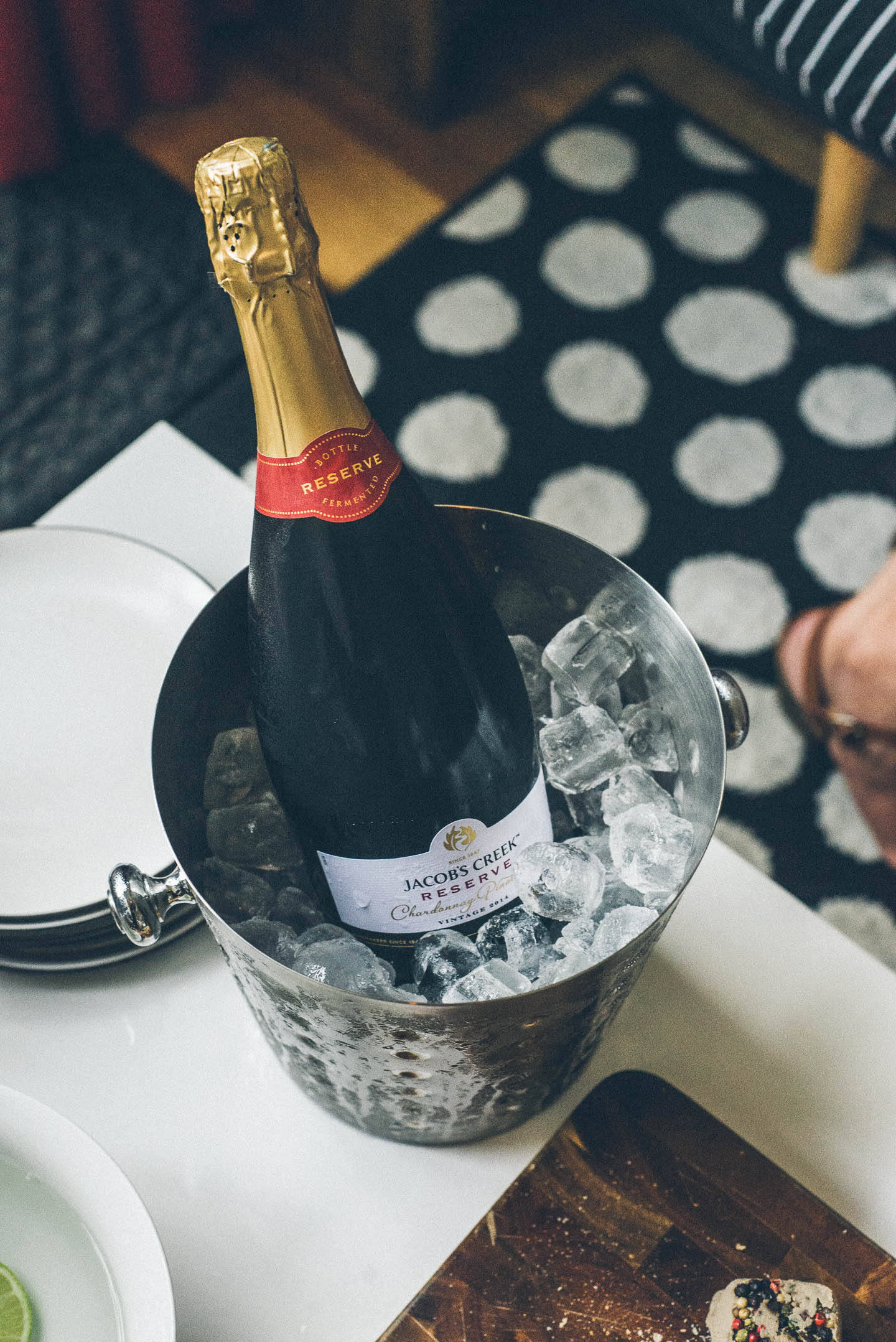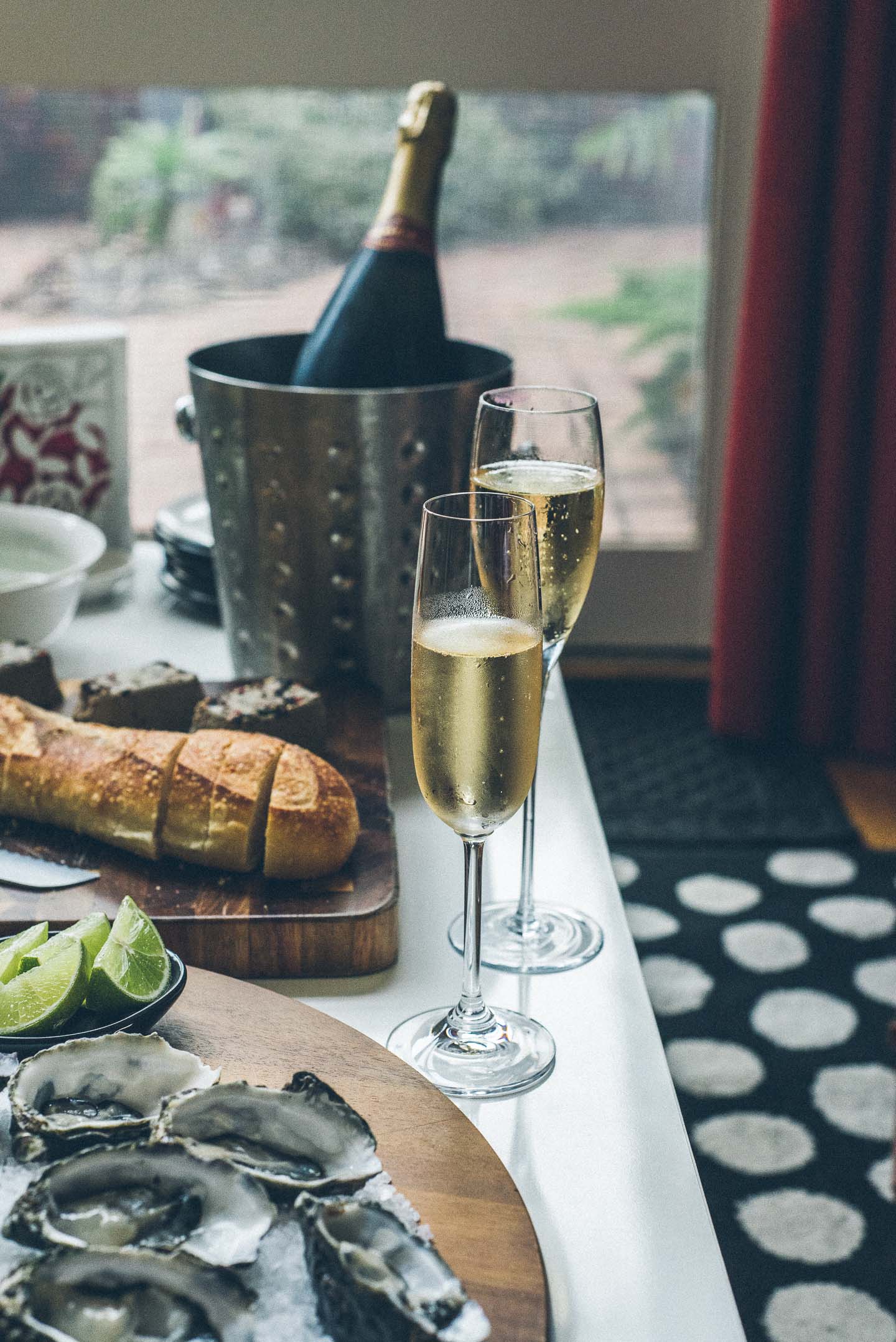 The obligatory photo with Andy before we start eating.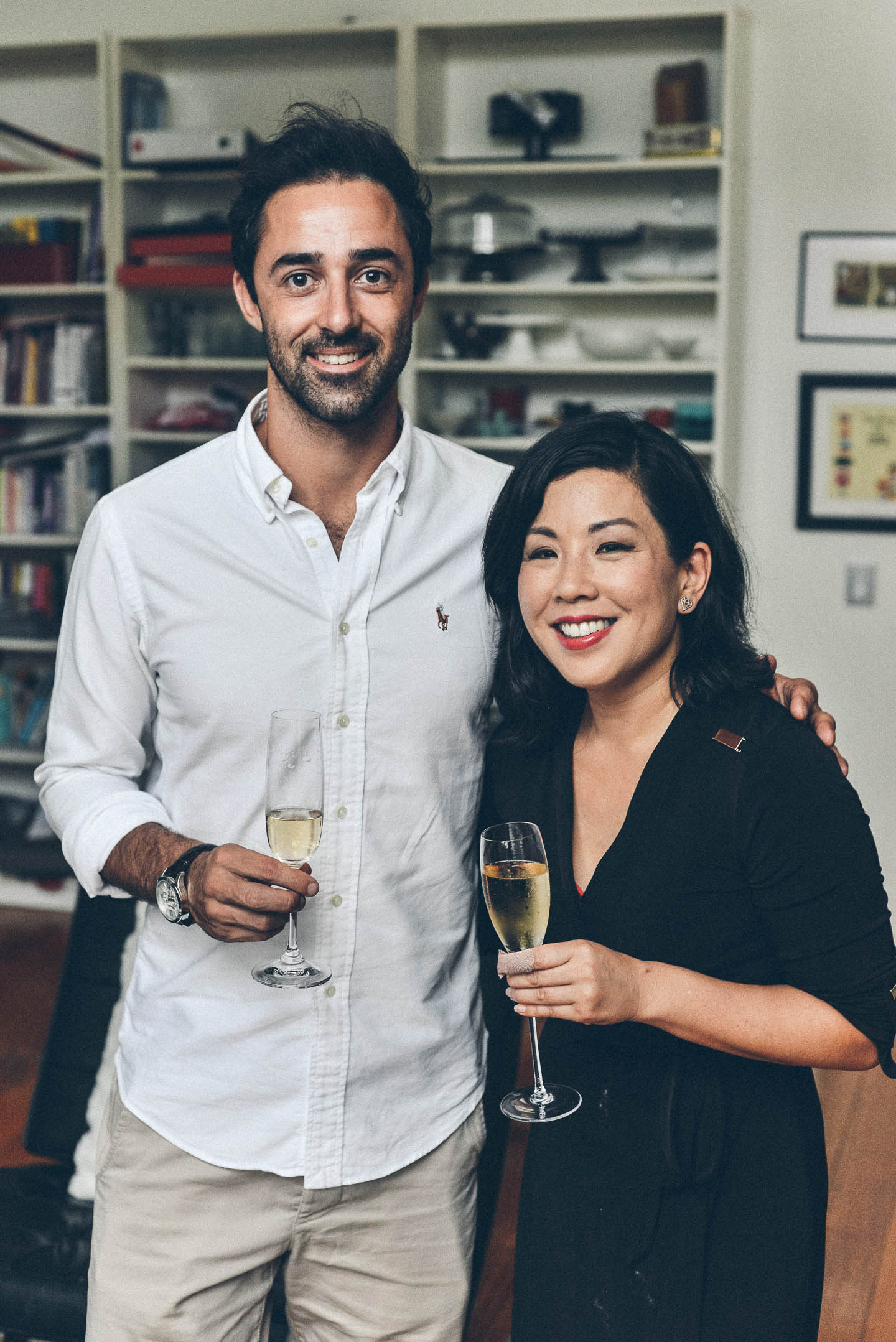 Note to self: when being photographed next to an ex basketball player always remember to stand on a box…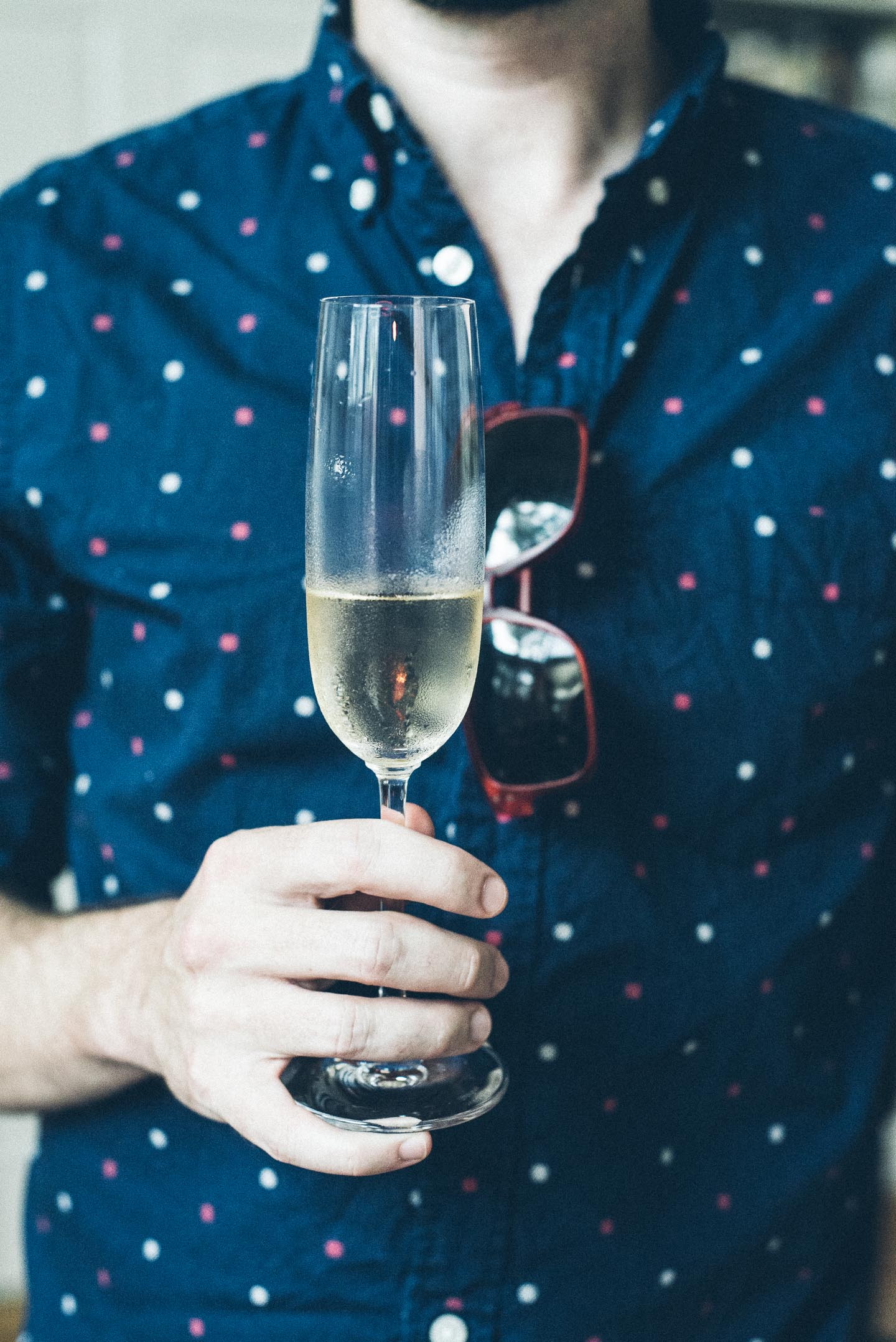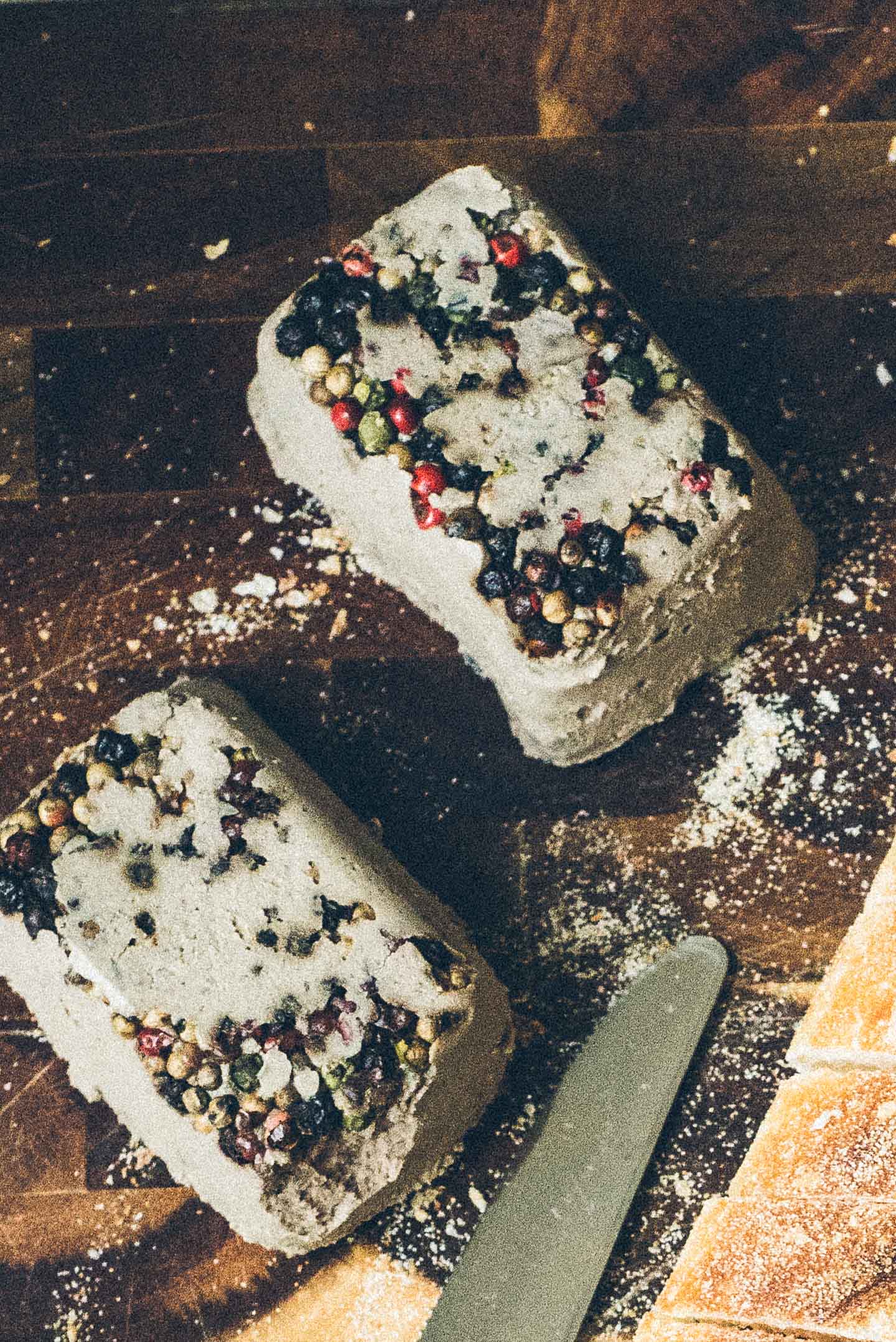 Oysters are one of my ultimate foods.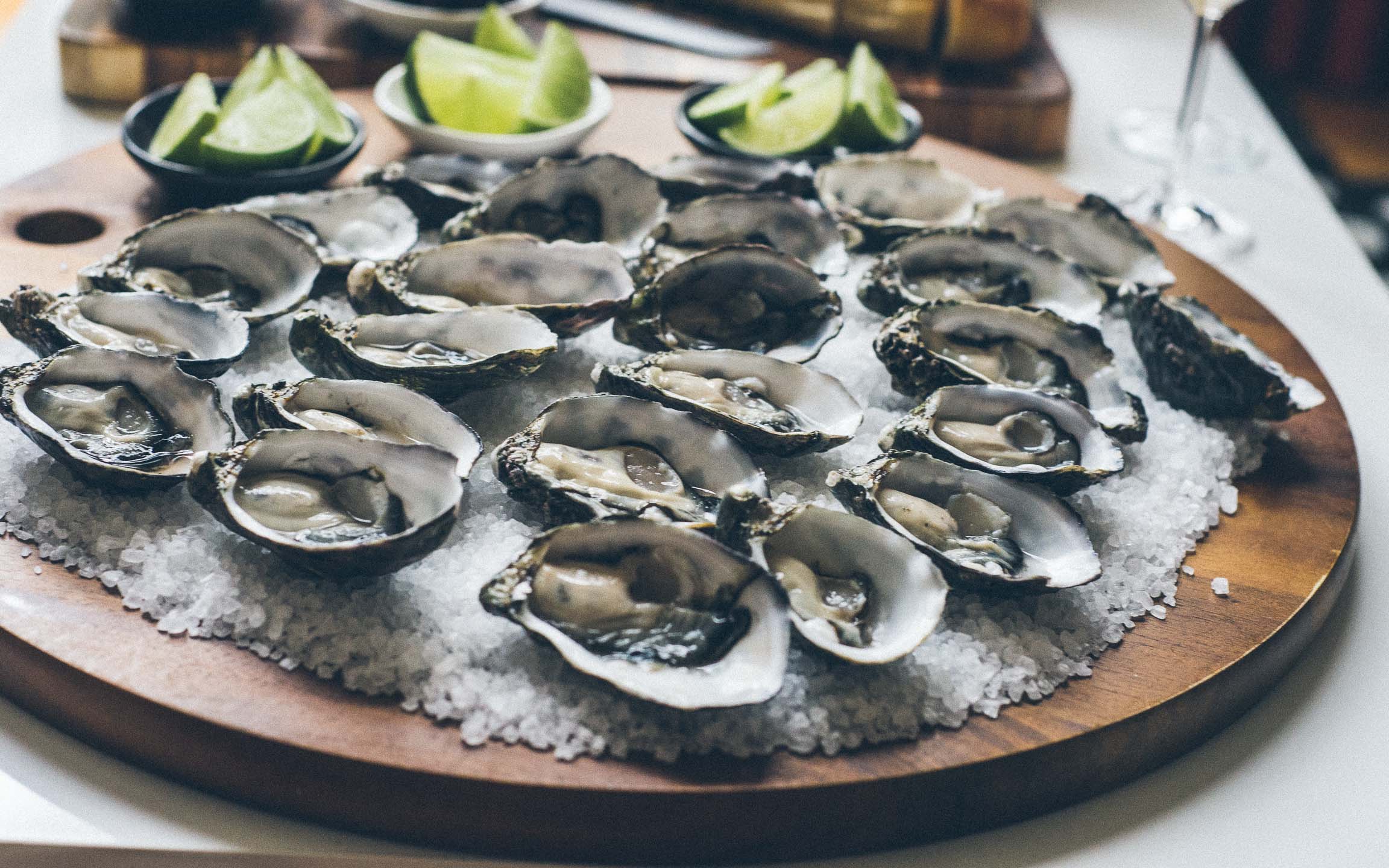 I like oysters prepared all kinds of ways — see my Oysters 4 Ways for some recipe ideas — but eating them naturally with a simple squeeze of fresh lime juice is sublimely good.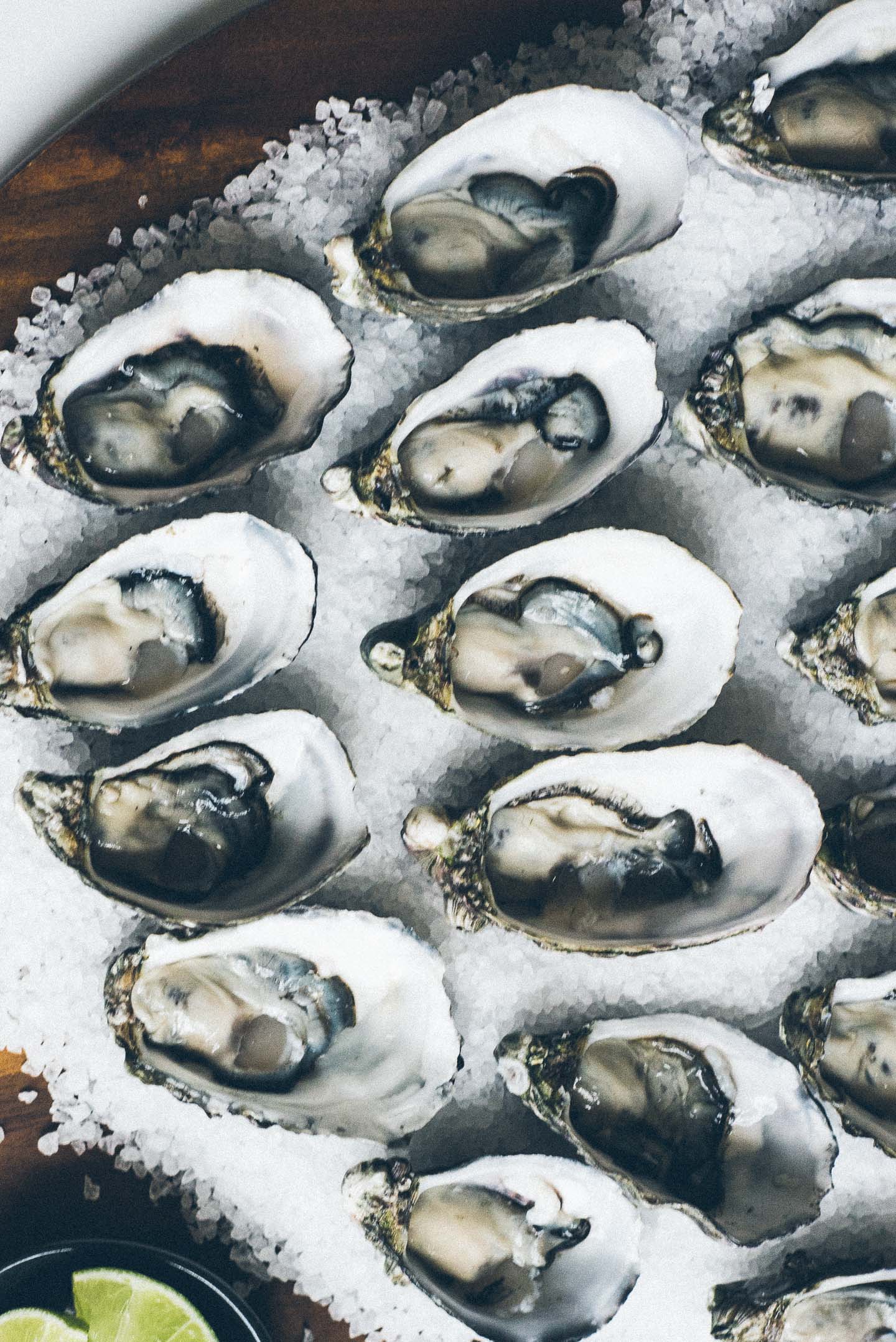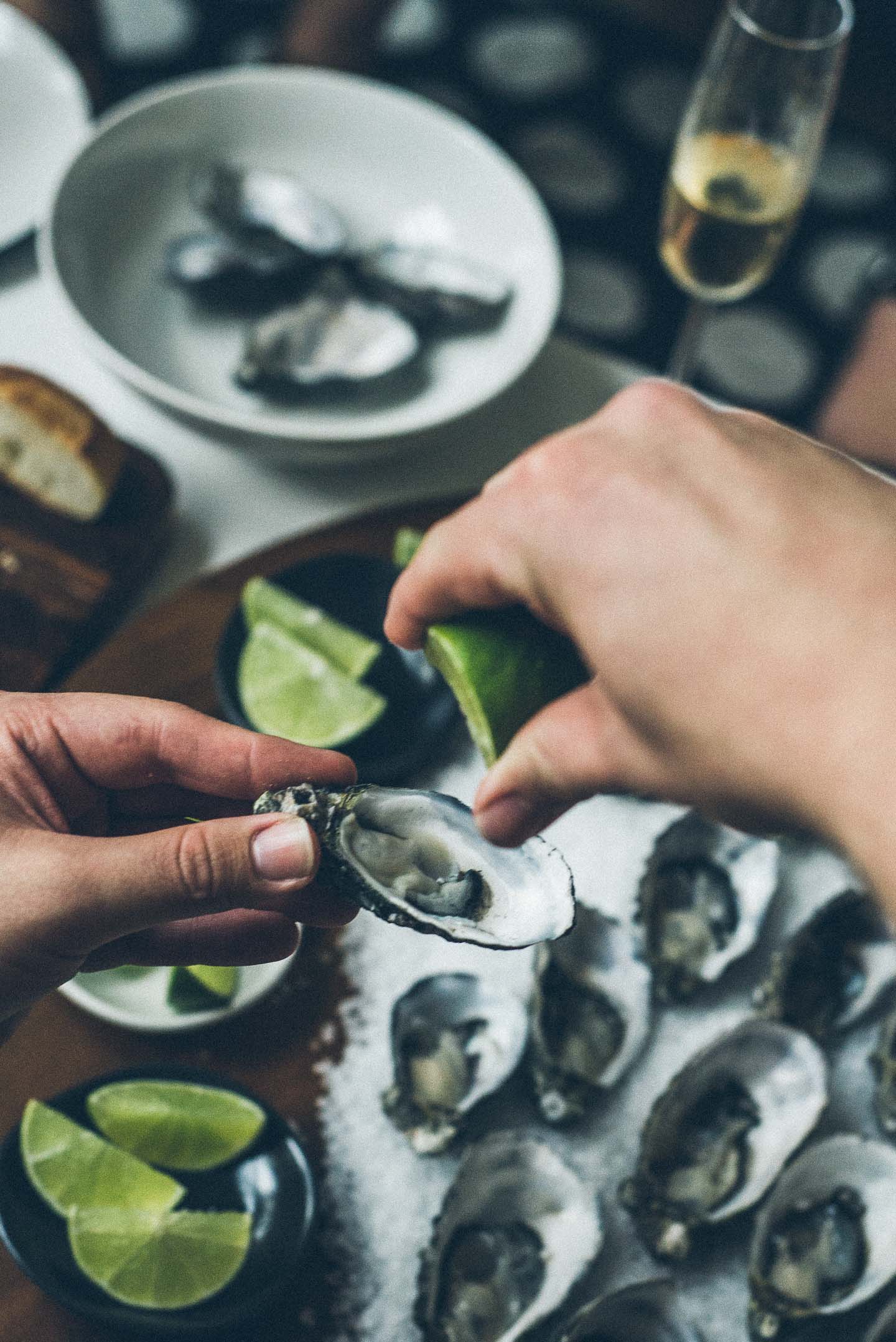 As we enjoy the appetisers we admire my BFF's 4-week old baby. Isn't he adorable? What a gorgeous smile!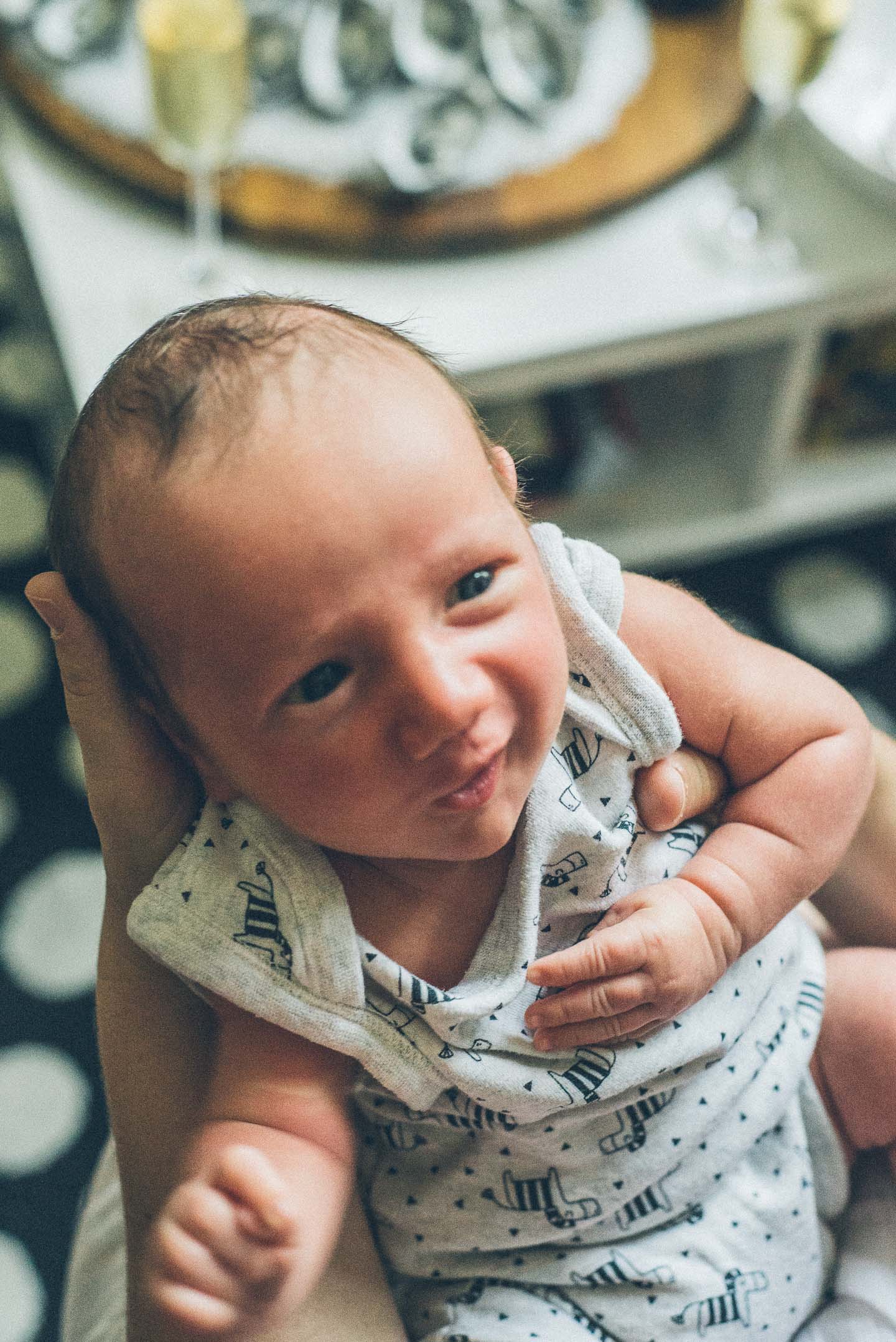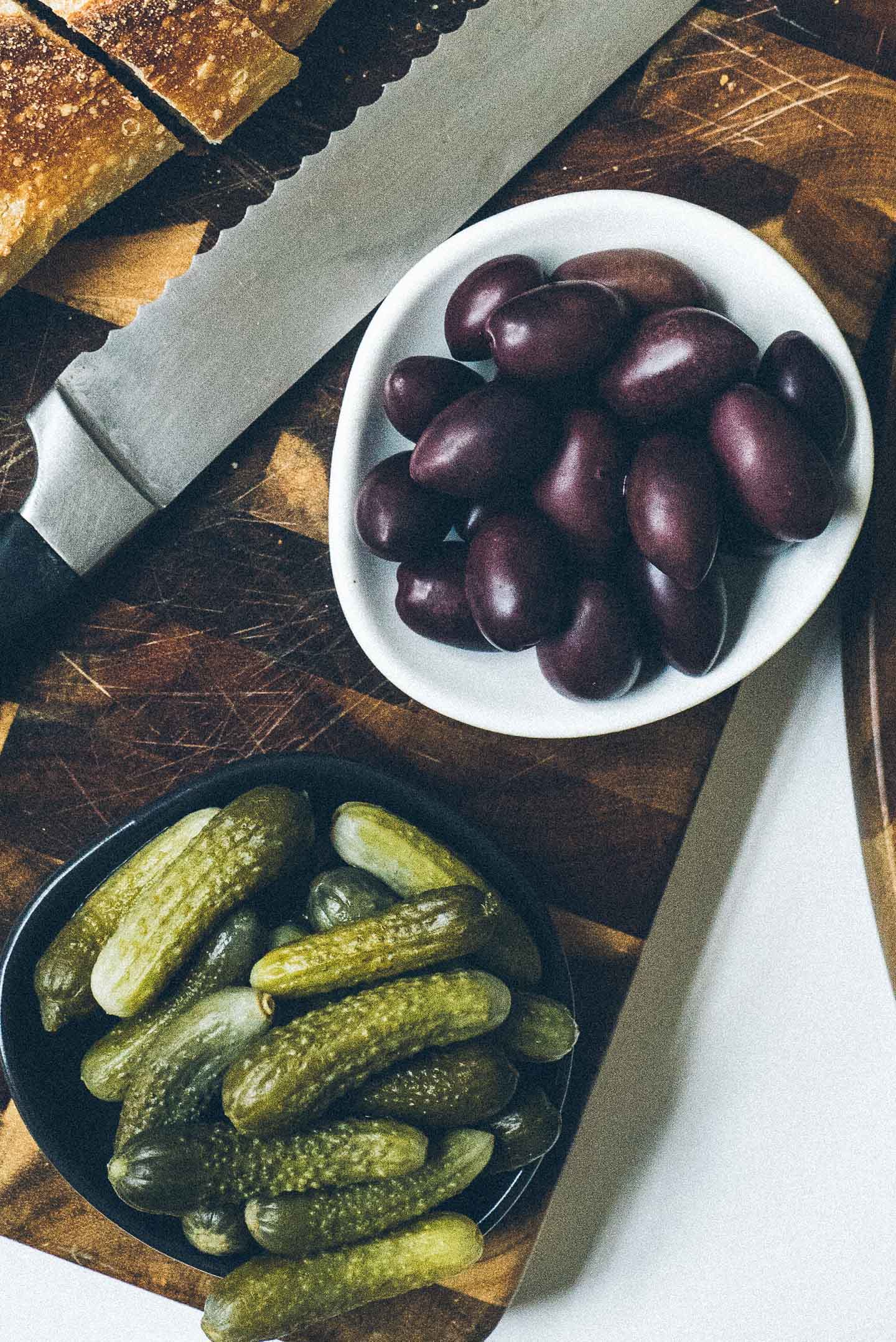 After a short intermission it's time to prep the main course. Tonight we're eating BBQ steak, grain salad and roasted sweet potatoes.
I always like to involve guests in the dinner prep so I put the guys in charge of cooking the steaks.  I expect Andy to take the lead but he humbly demurs, which is how my boyfriend ended up cooking steaks for a MasterChef!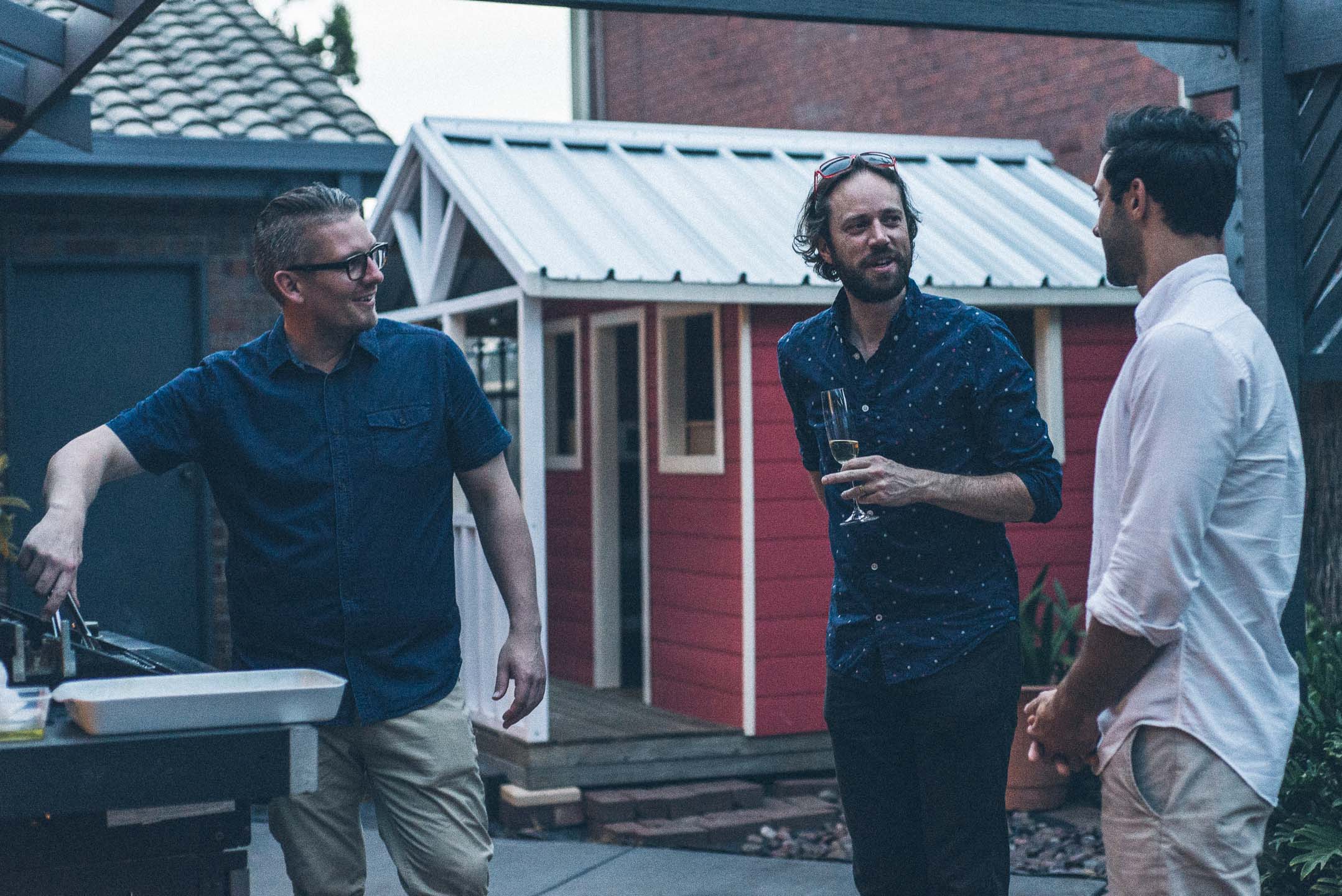 Back in the kitchen, I put the final touches on my favourite grain salad and plate up the beautifully caramelised sweet potatoes.
By now it's dark outside so we take our seats in the dining room.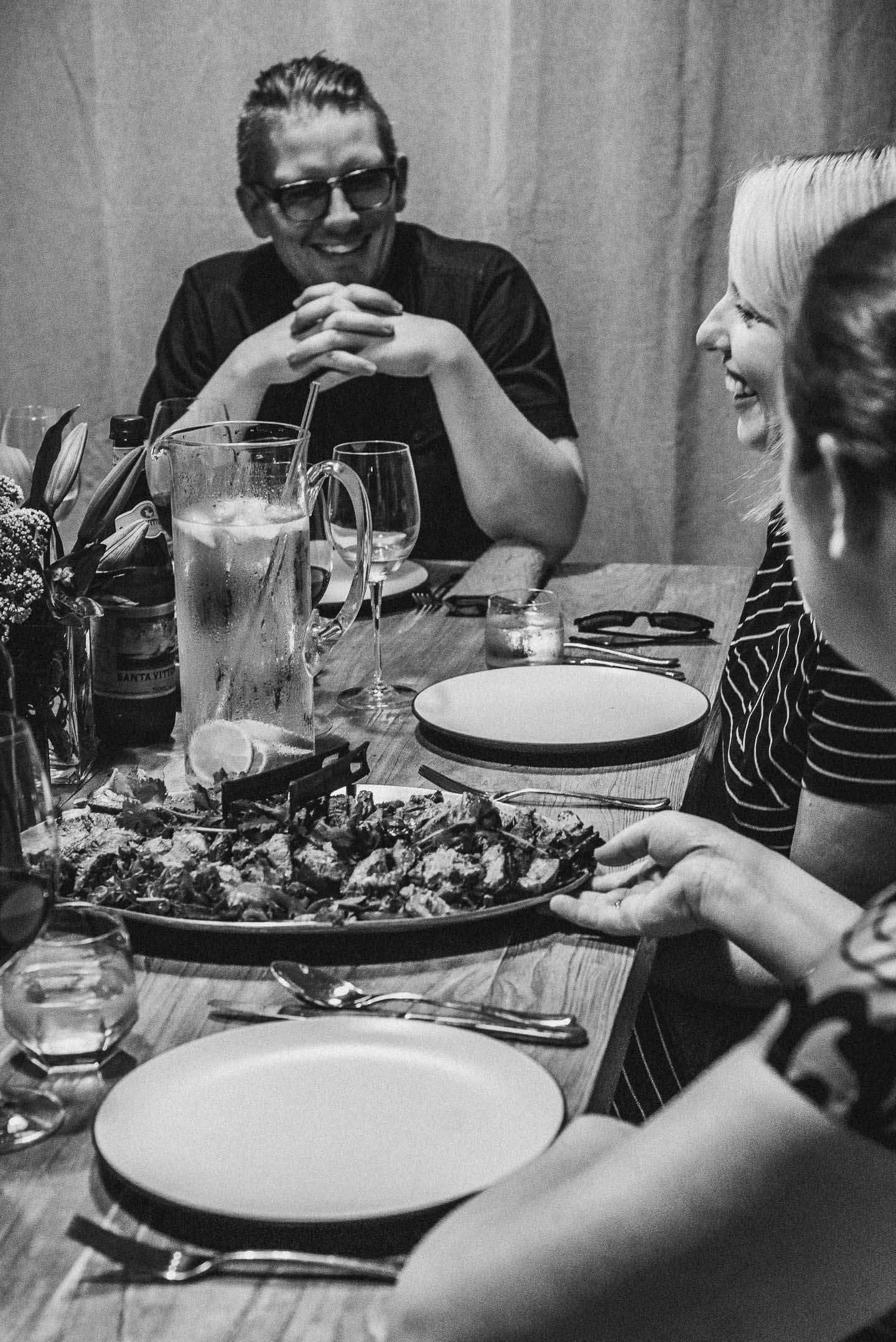 Tonight we're drinking Jacob's Creek Reserve Adelaide Hills Chardonnay, Jacob's Creek Reserve Barossa Signature Shiraz, Jacob's Creek Double Barrel Shiraz and Jacob's Creek Reserve Coonawara Cabernet Sauvignon.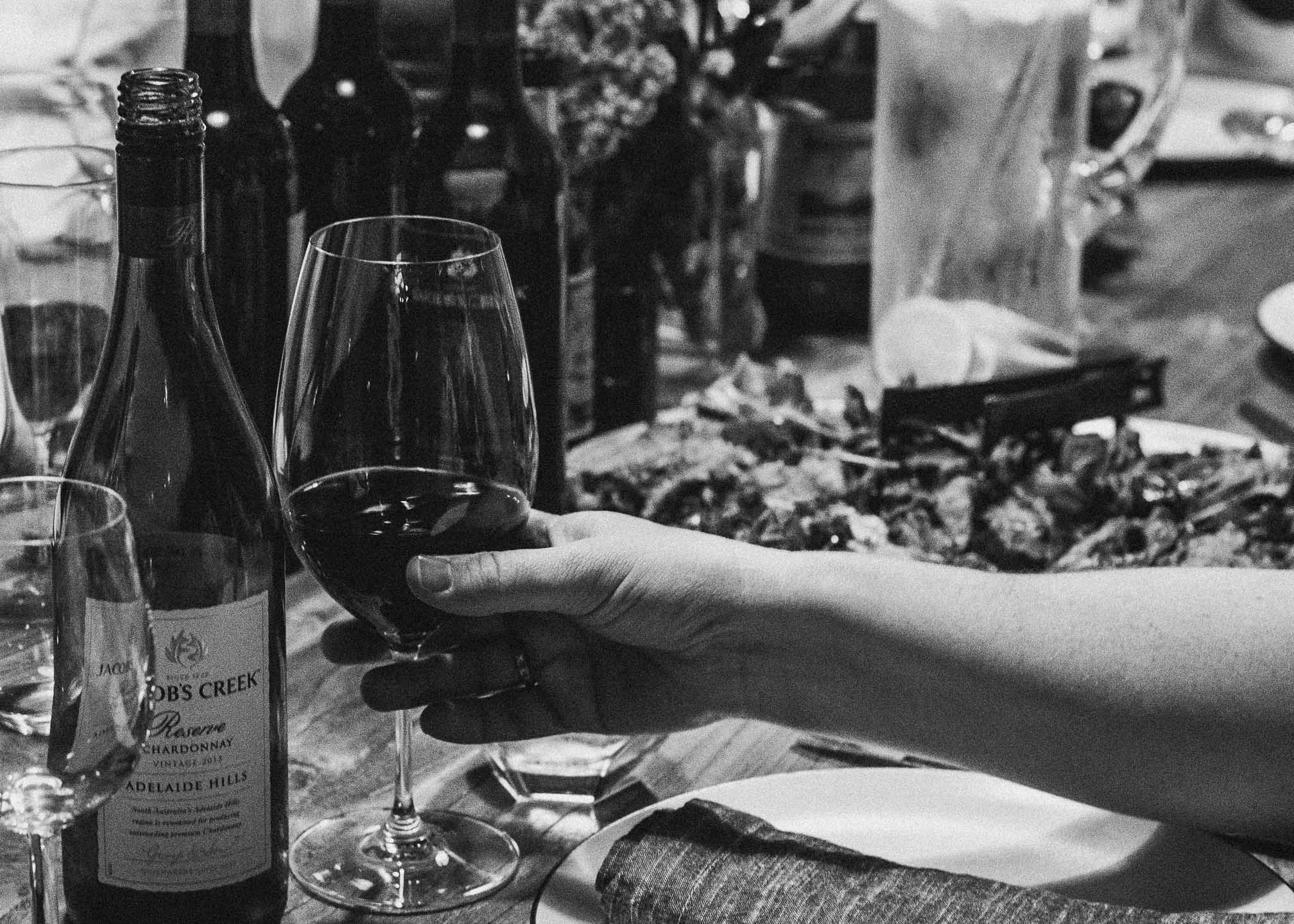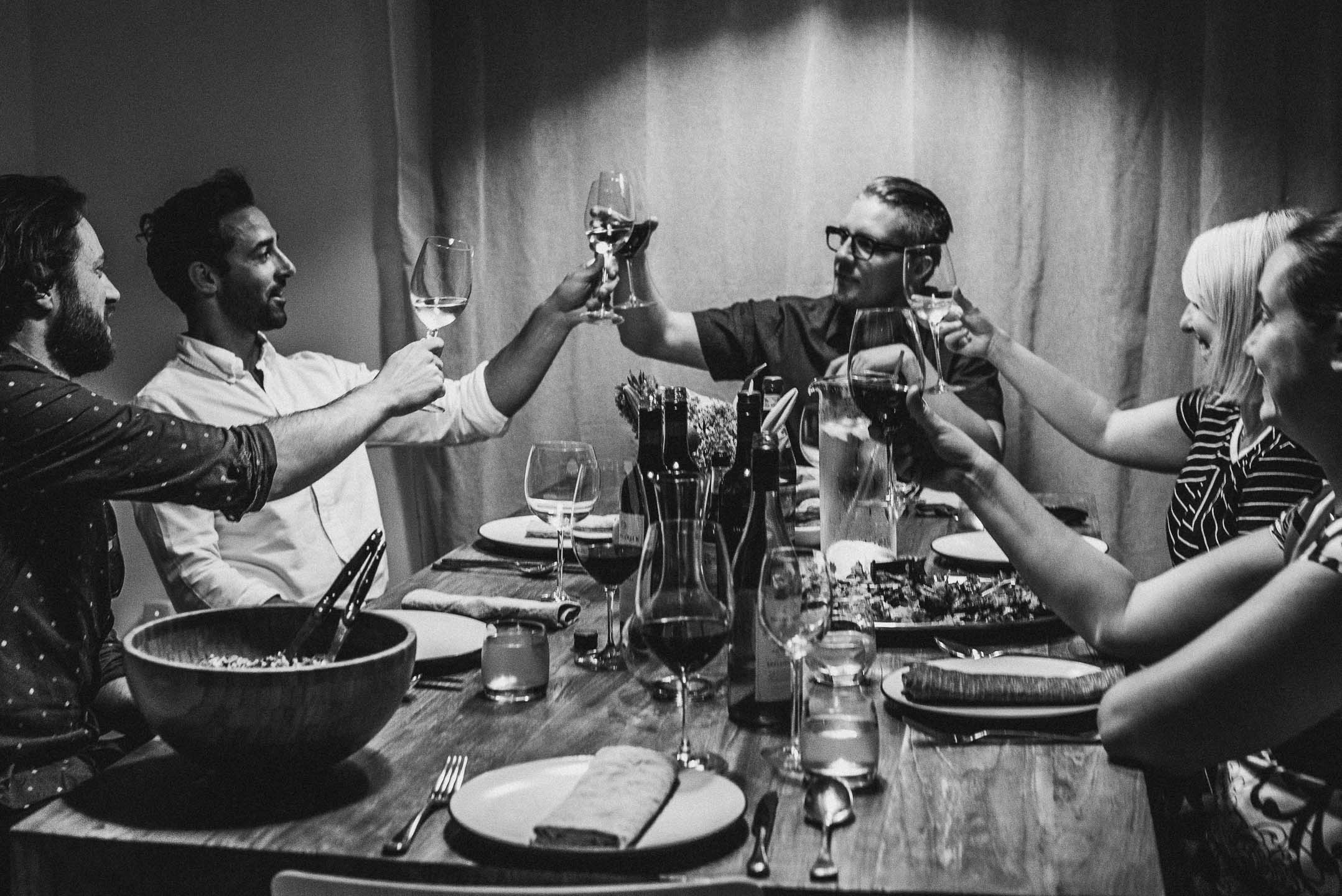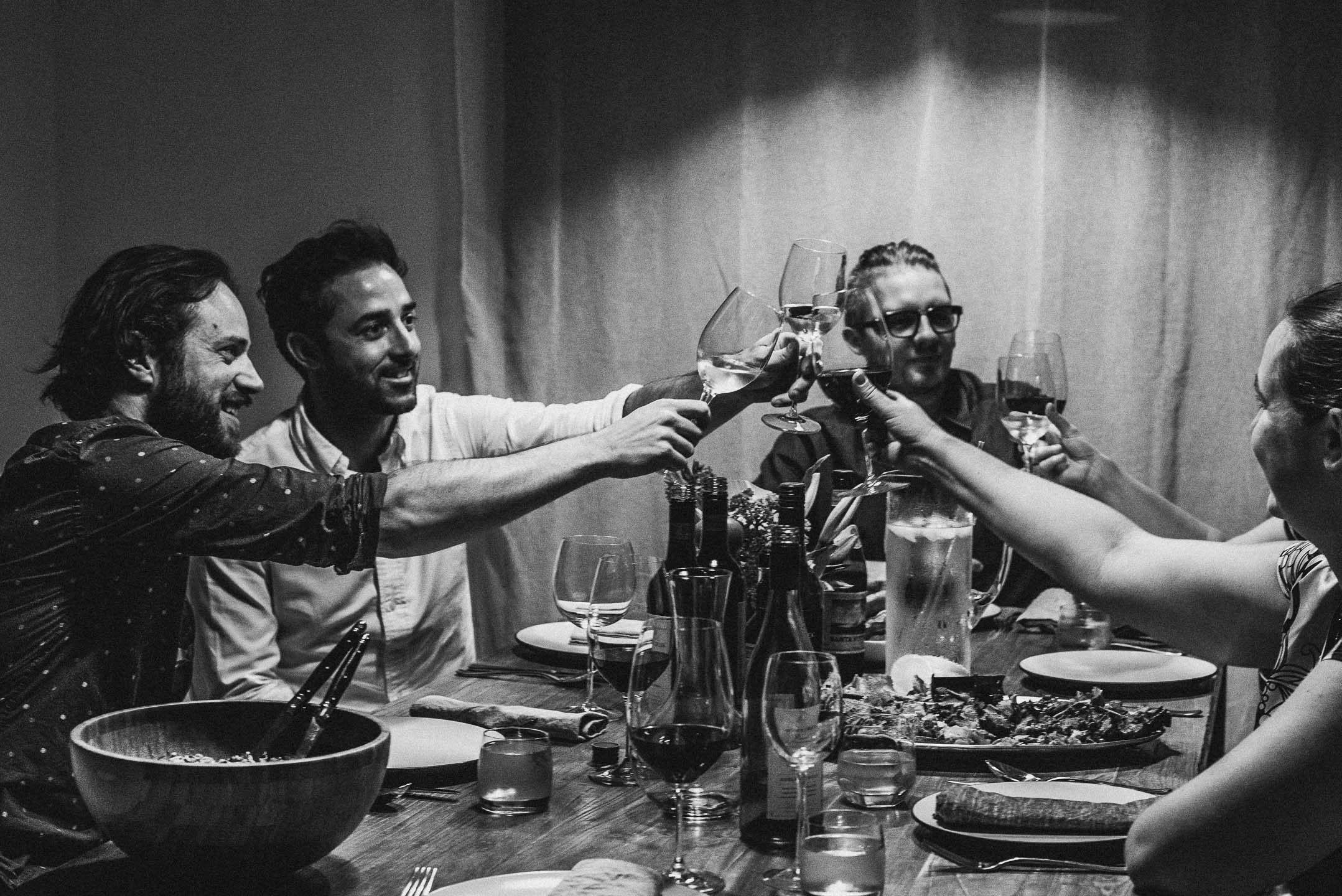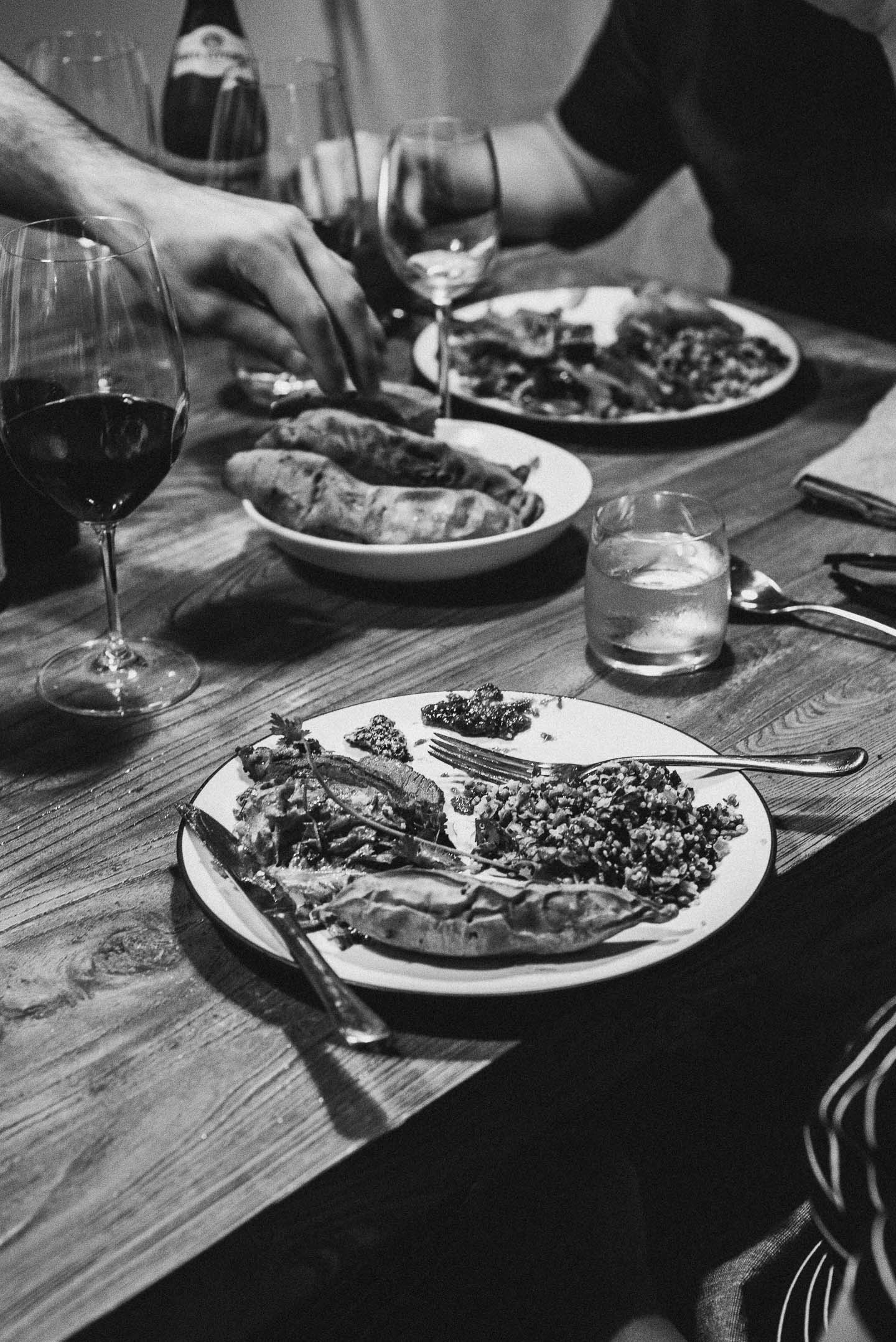 We eat and we drink and we talk and we laugh. We catch up on each other's news and Andy entertains us with anecdotes from his time on MasterChef Australia. Winning the 2012 MasterChef  competition was a truly life-changing experience for the former electrician's apprentice and he has nothing but positive things to say about the show.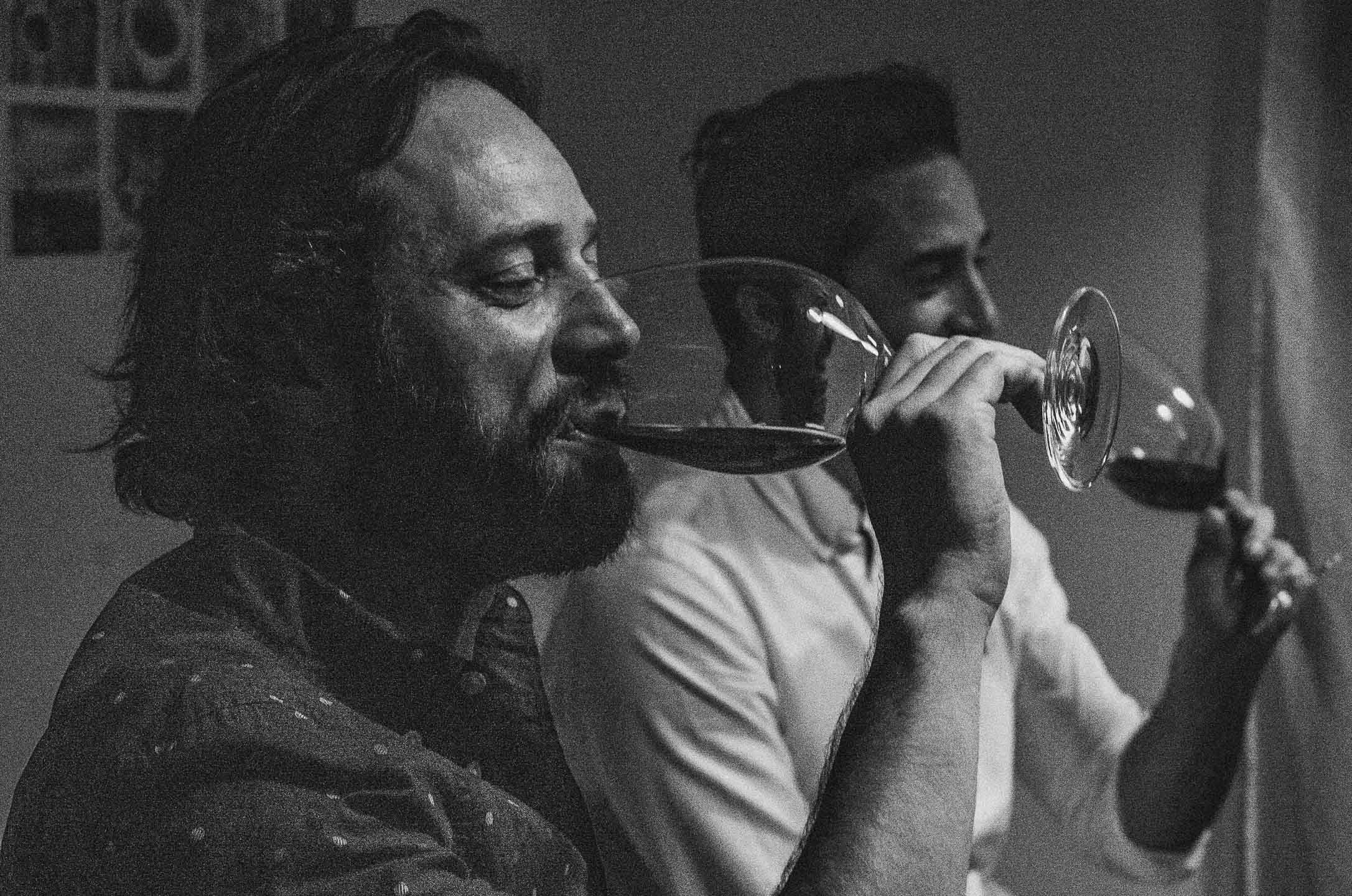 Another short break to clear the table and then it's time for the Strawberry and Basil Granita and the cheese board.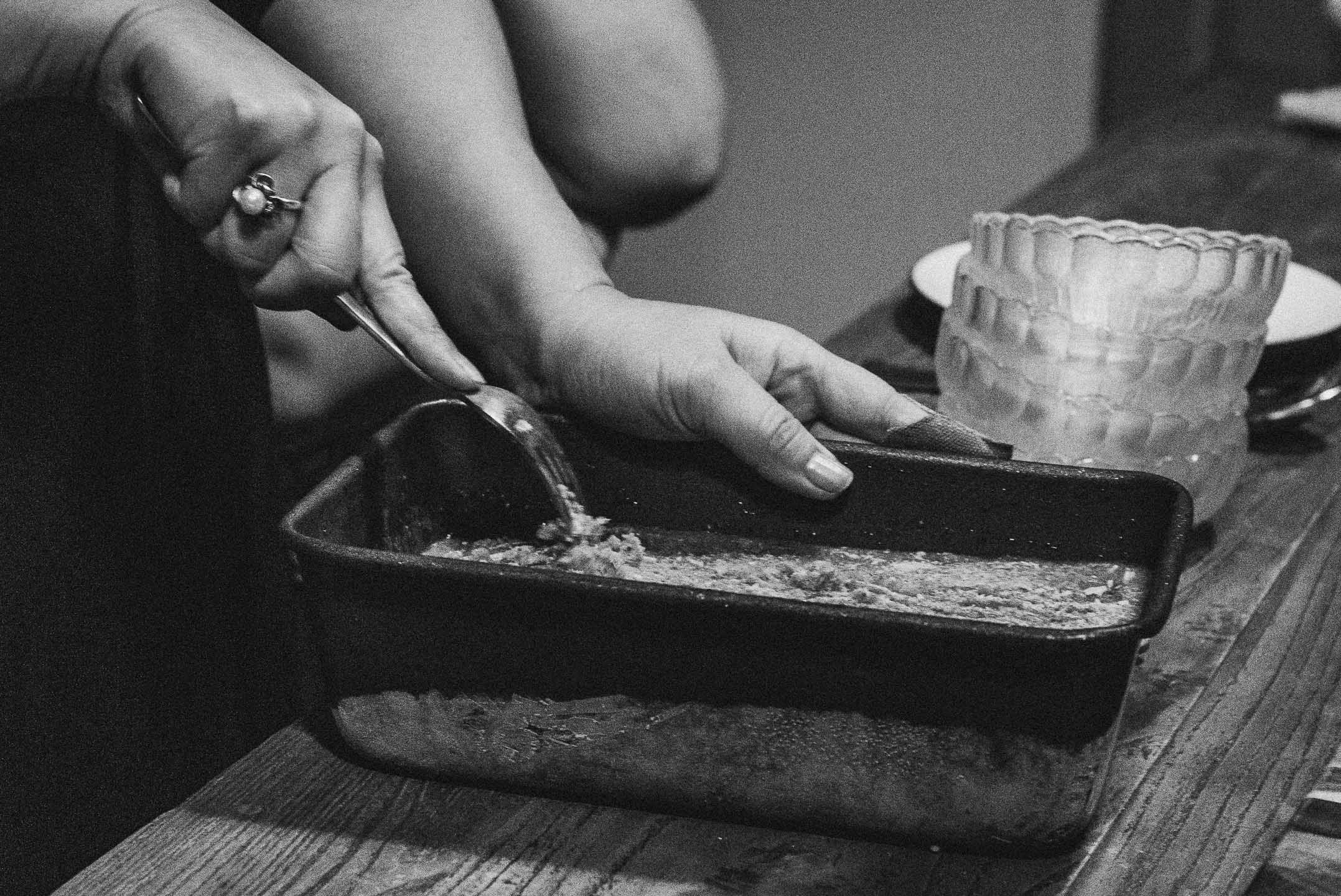 I serve up the refreshing Strawberry & Basil Granita into indiviudal bowls. But by the time I grab my camera there's nothing left to photograph as all the bowls have been scraped clean! So go look at the photos I took last week of an earlier batch.
I've chosen cheeses from Say Cheese & The Smelly Cheese Shop to go with the wines we're drinking tonight. So sitting perfectly at room temperature on the cheese board are a buttery brie — Cremeux D'Argental —  Delice de Poitou, a young Goat's cheese with a slightly tangy, salted ash coating, a strong Tasmanian Cheddar — Ashgrove Farm Cheese — and a sneaky English blue – Colston Bassett Stilton. Admittedly, the blue doesn't go that well with the wines but I couldn't resist its pungent allure.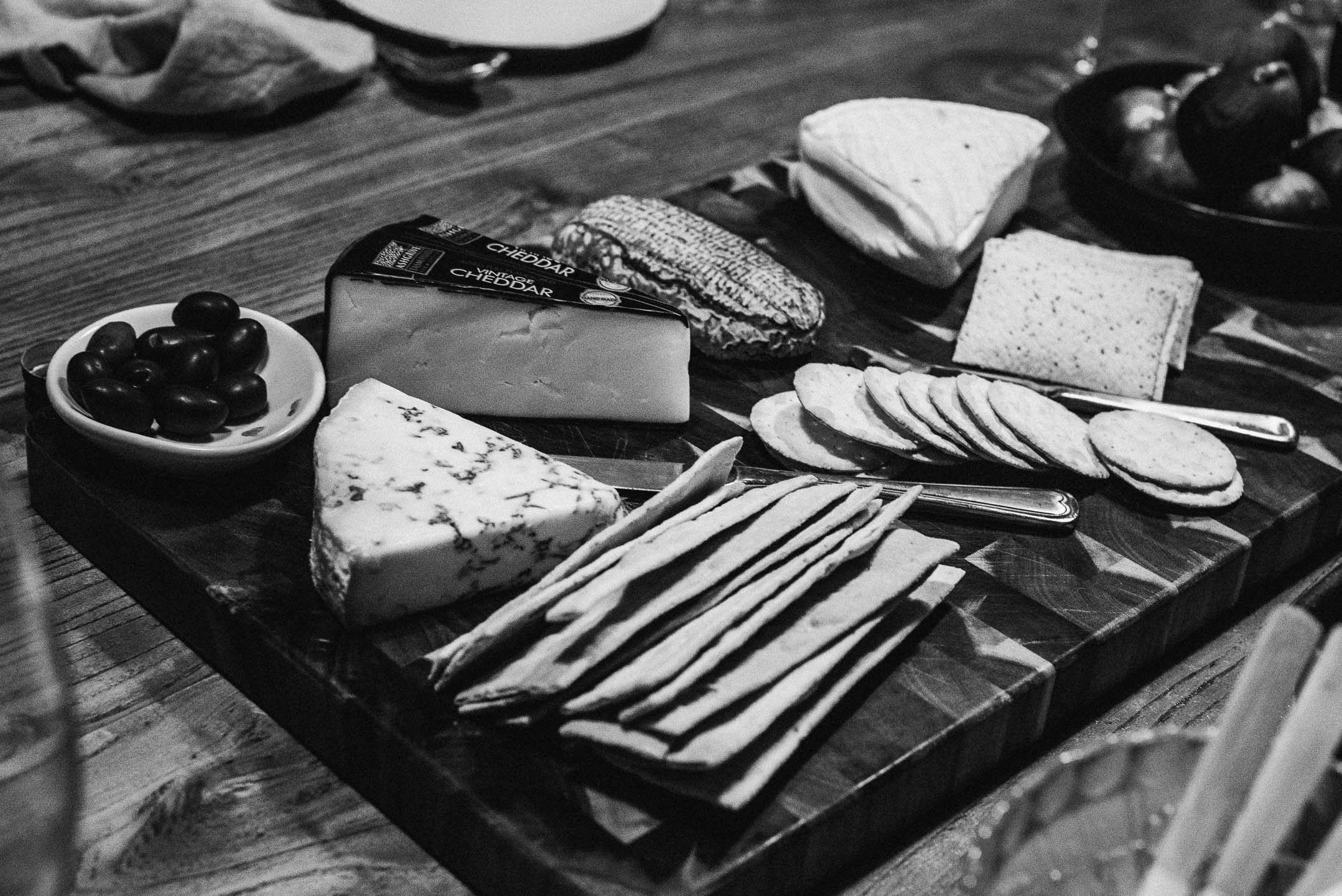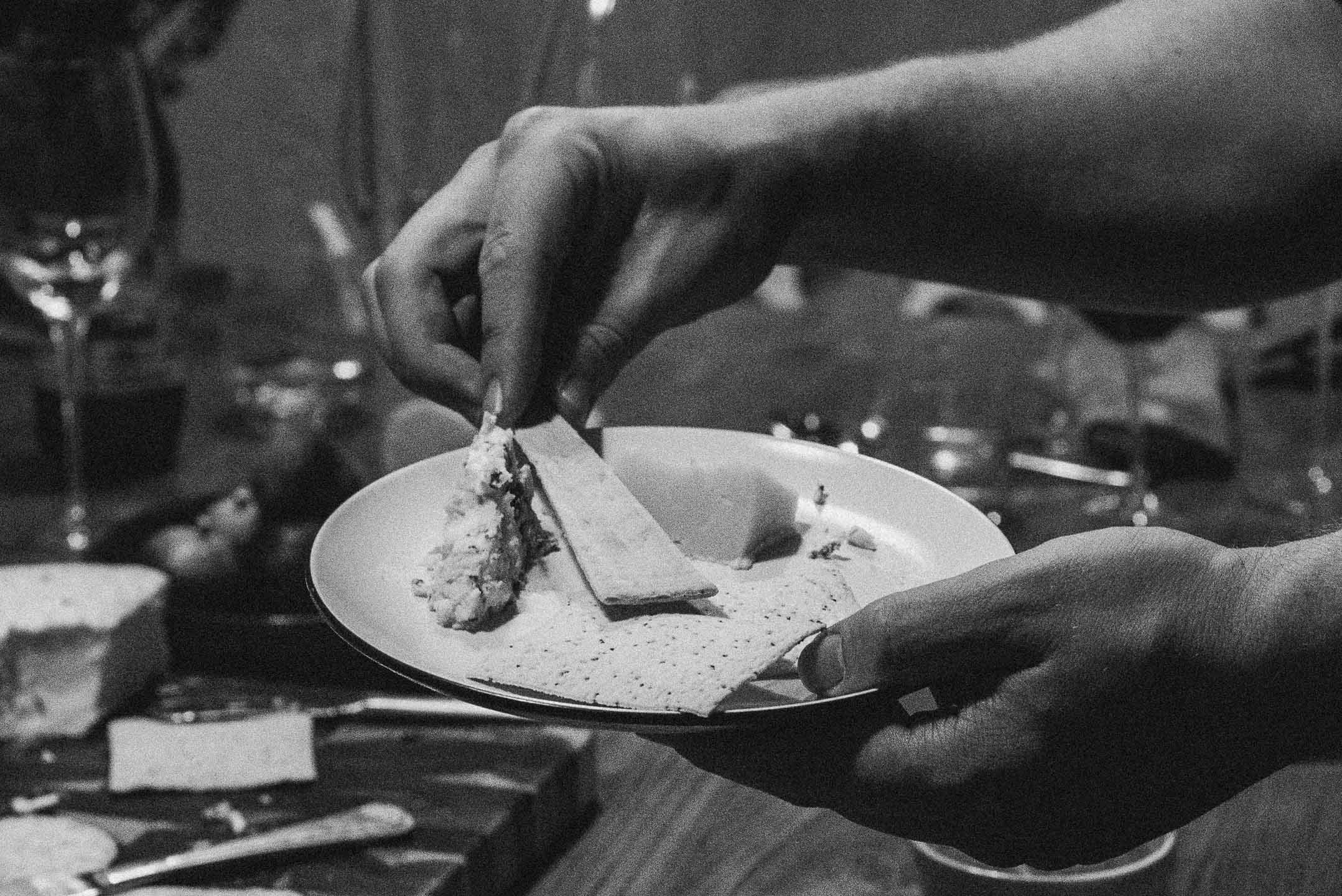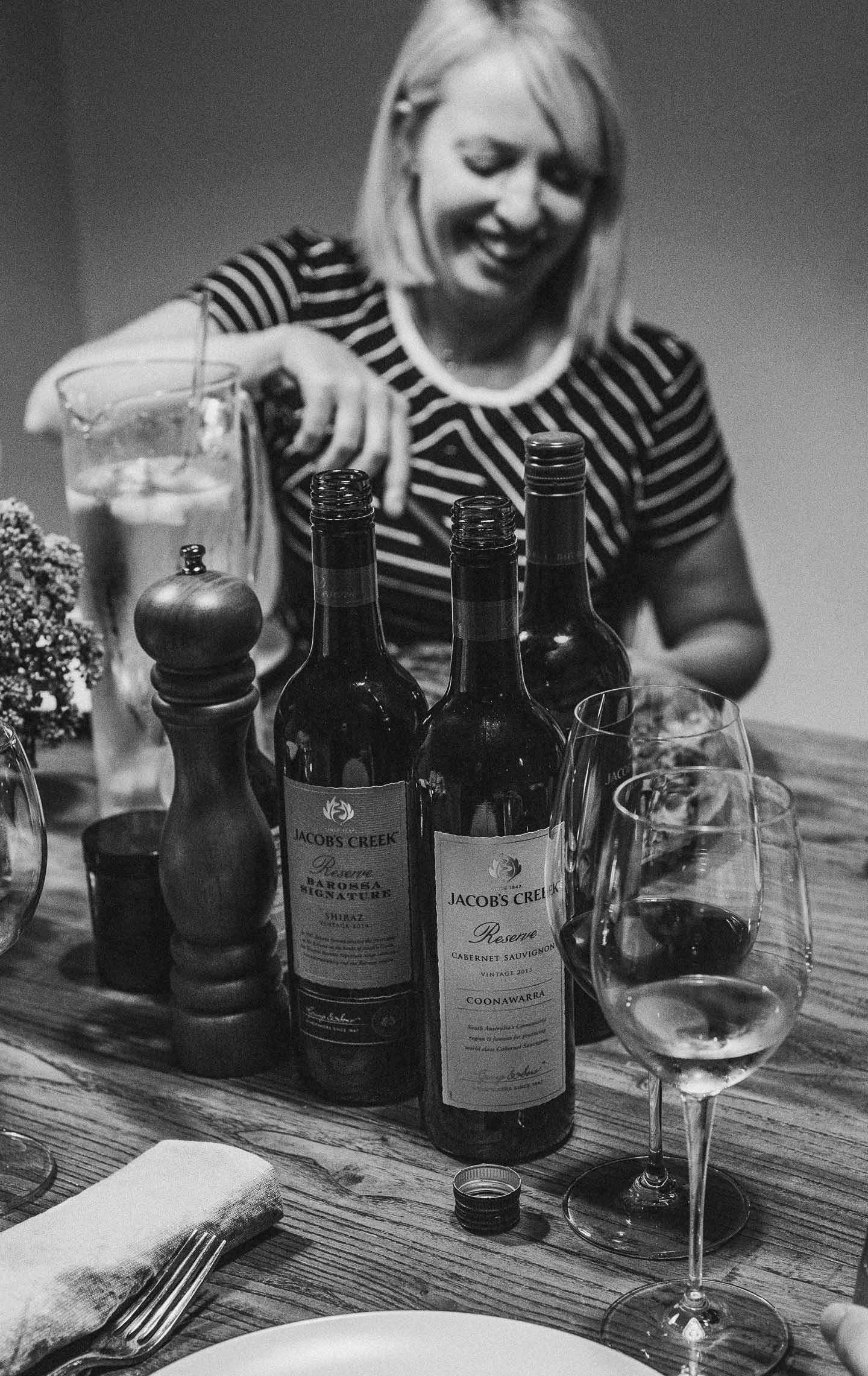 Good food, good wine and good company are a potent mix so we continue talking, laughing, eating and drinking until late.  Although I've eaten far too much cheese I feel great – tonight has been so much fun!
Thank you all for coming. Whose turn is it to host next?
Jacob's Creek Our Table Dinner with Andy Allen
The Menu
The Wines
Disclosure: this post was sponsored by Jacob's Creek.