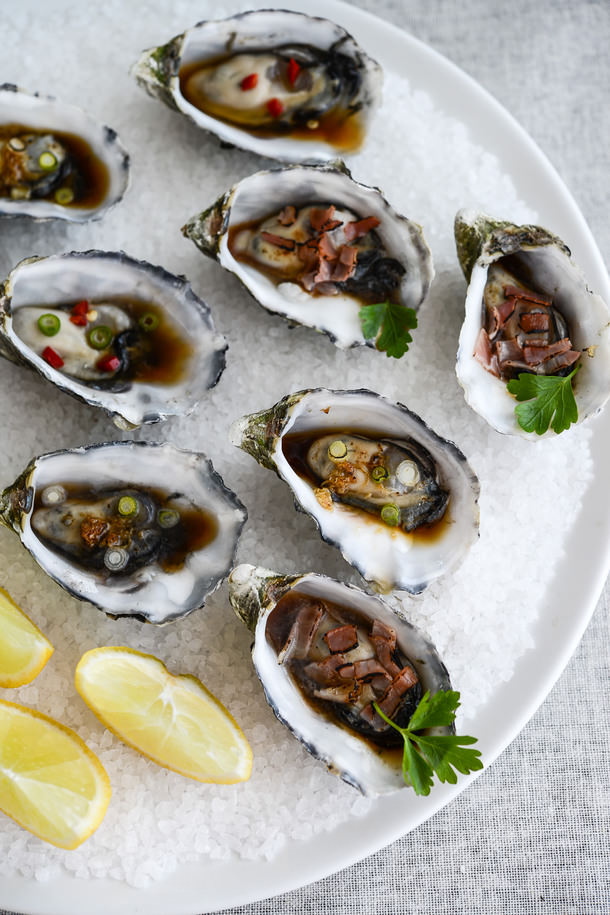 I've previously blogged about my love for oysters.
In my eyes, they are a perfect food. Eaten natural (raw) they need only a spritz of lemon to bring out their gorgeous, briny taste.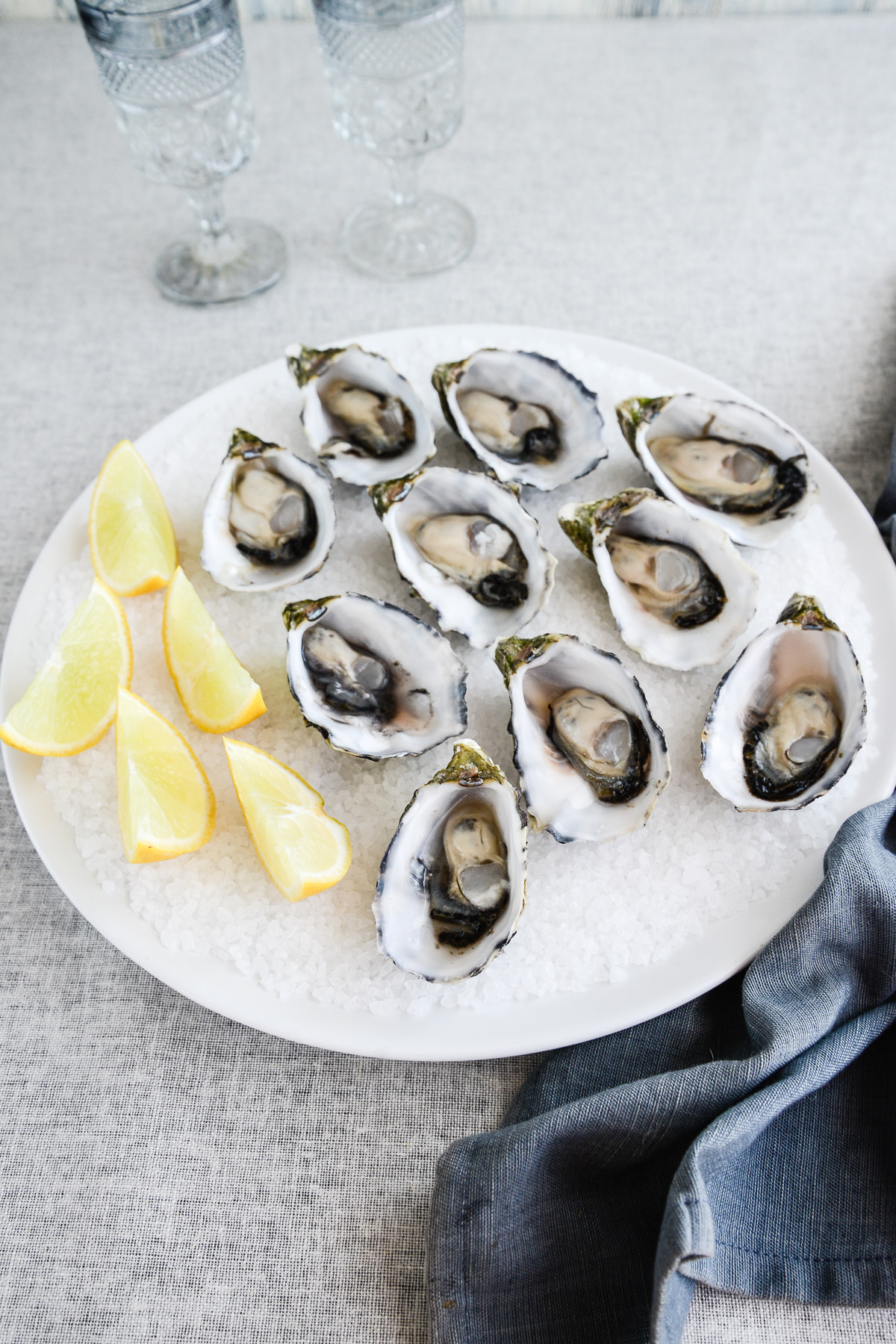 The other day I spotted these gorgeous looking Pacific oysters at my local fishmonger. (Btw if you still lucky enough to have a local fishmonger please shop there for your seafood – the quality is superior and if we don't support these specialty shops they will disappear.)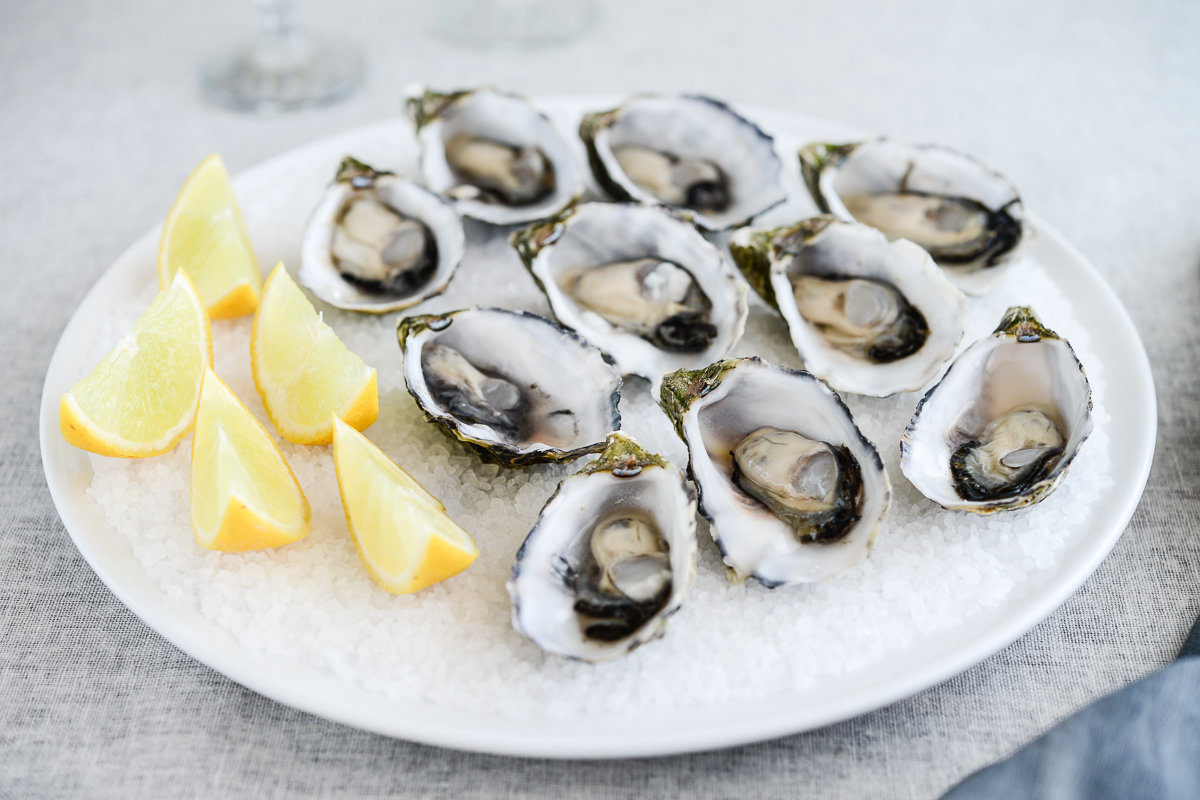 I hadn't planned on buying oysters but now that I spend the money I used to spend on shoes on food, I decided I should spoil myself.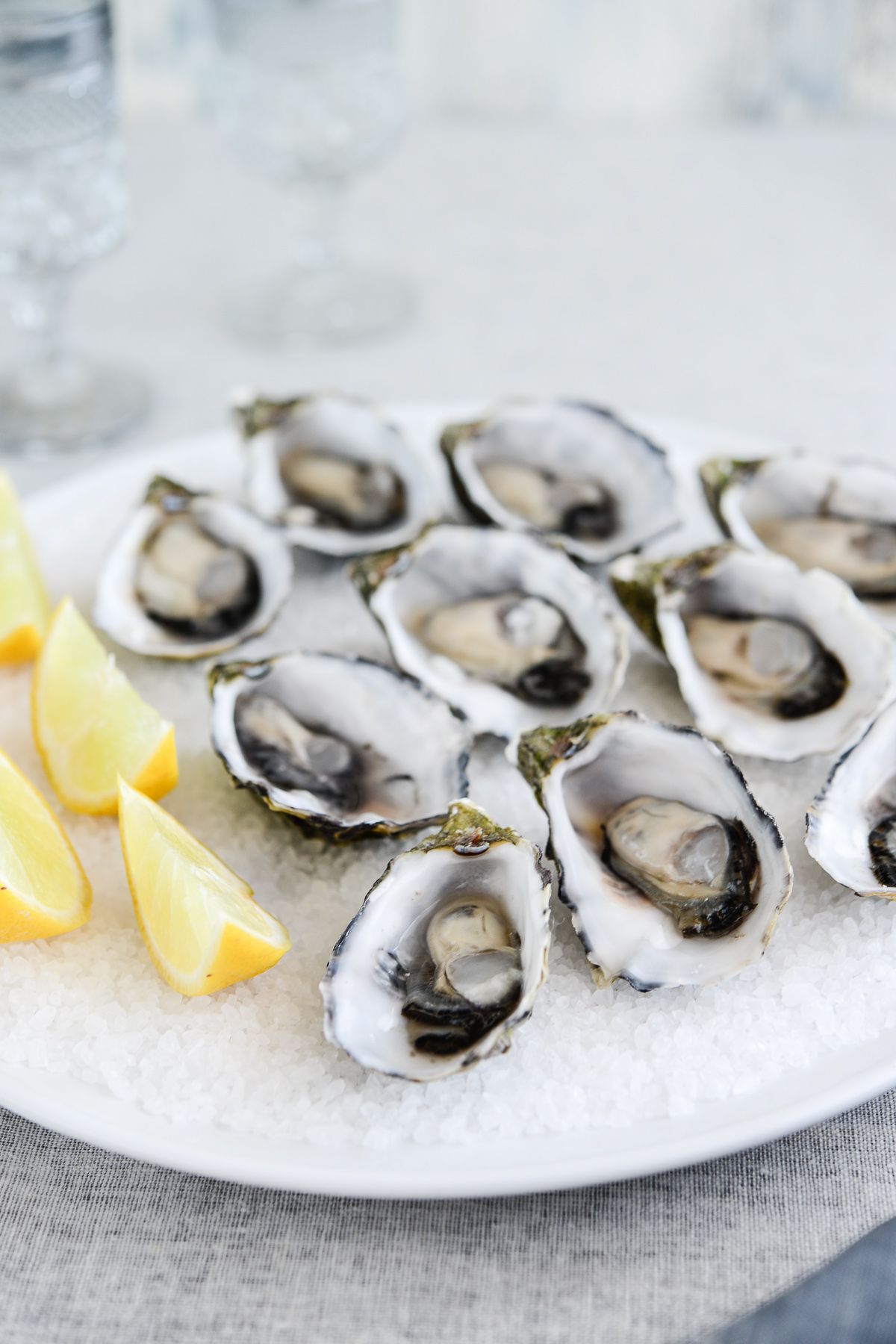 When I got home I called my dad.
"What are you guys doing for dinner tonight?" I asked. "Wanna come over? I've just bought some oysters."
"Um, your mum has a cold so better not. And… er… I just bought some oysters myself, actually."
Ha! The apple doesn't fall far from that tree, does it?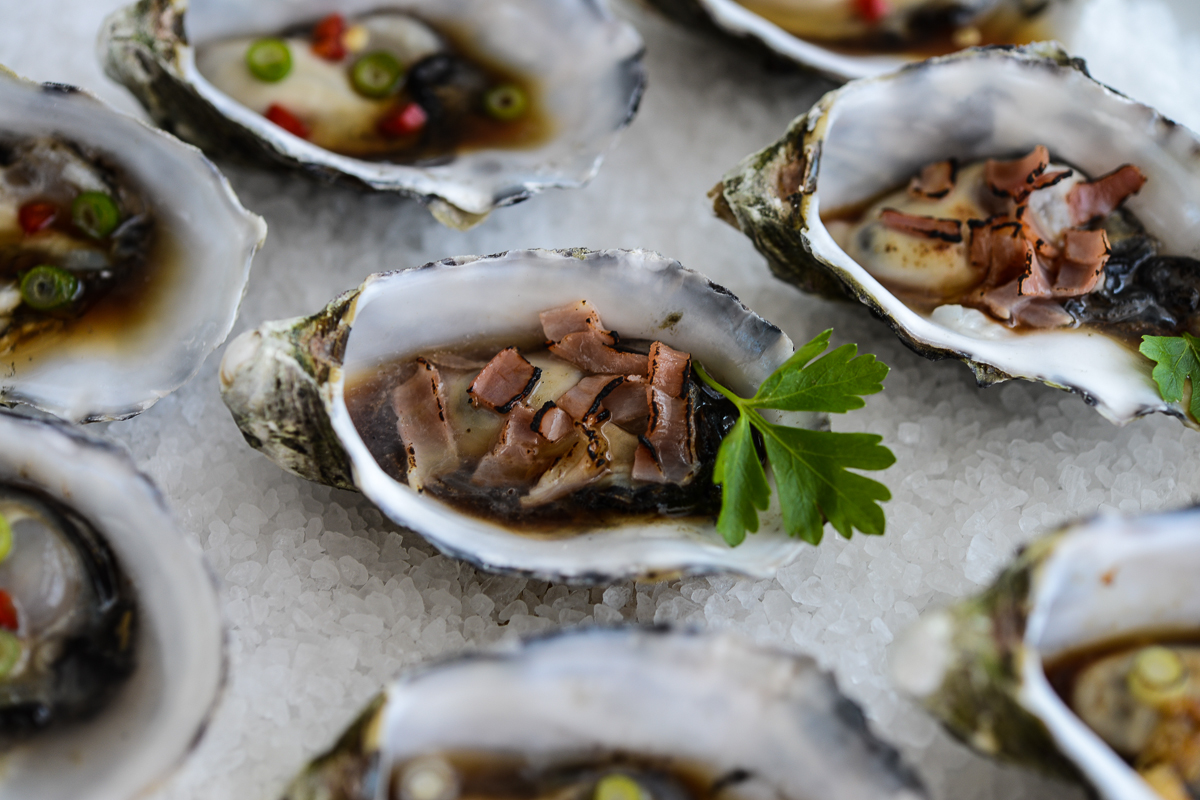 So the kids and I had to eat them all myself. Now I knew the kids wouldn't eat them with chilli or just with lemon so I made some Oysters Kilpatrick and Oysters with Ginger and Soy for them to try.
Here are the four different kinds. First up, natural oysters served simply with lemon.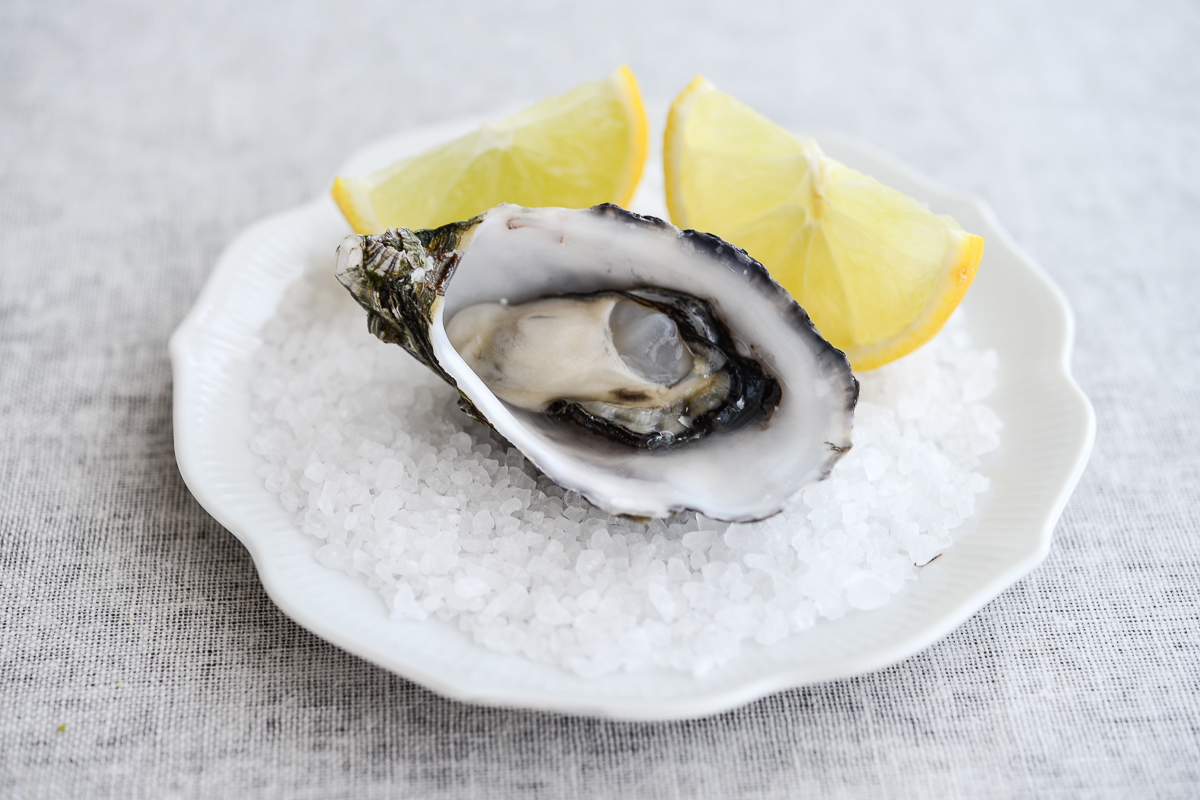 Next, oysters grilled with a soy, ginger and spring onions.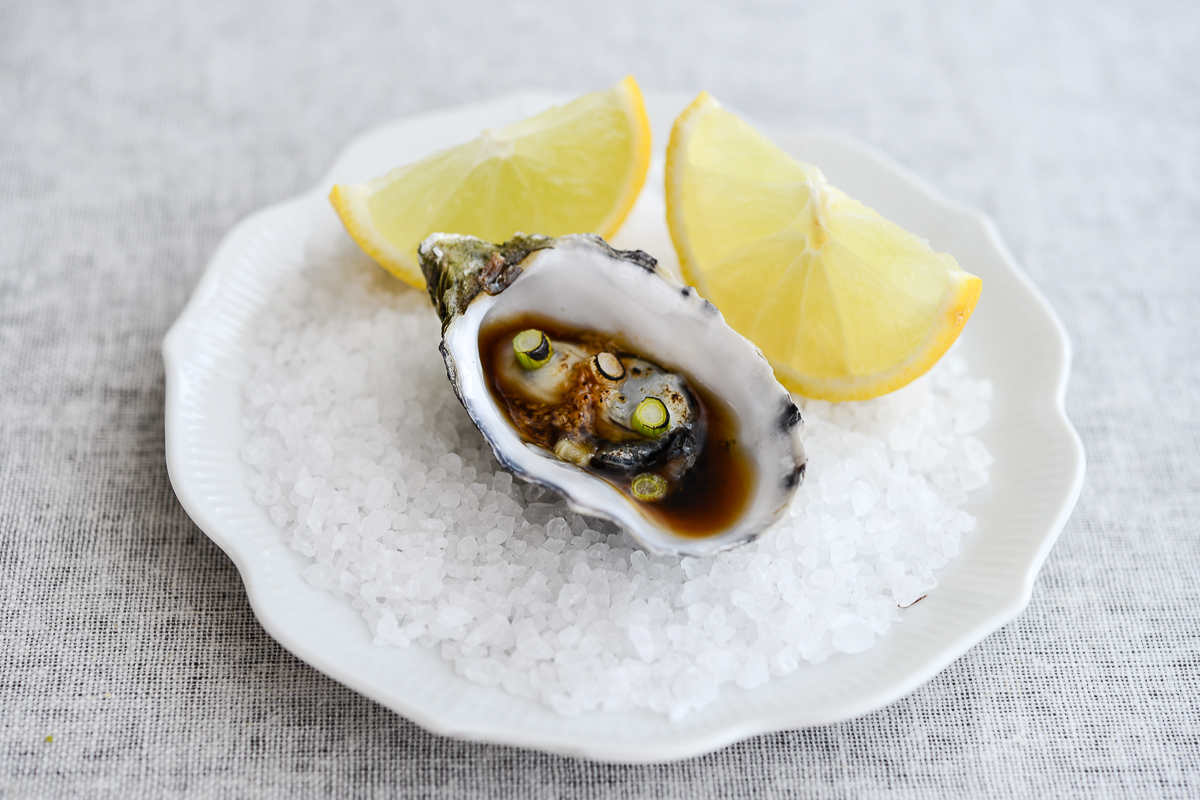 Oysters with a Thai dressing (fish sauce, rice wine vinegar, palm sugar, lime juice and chilli)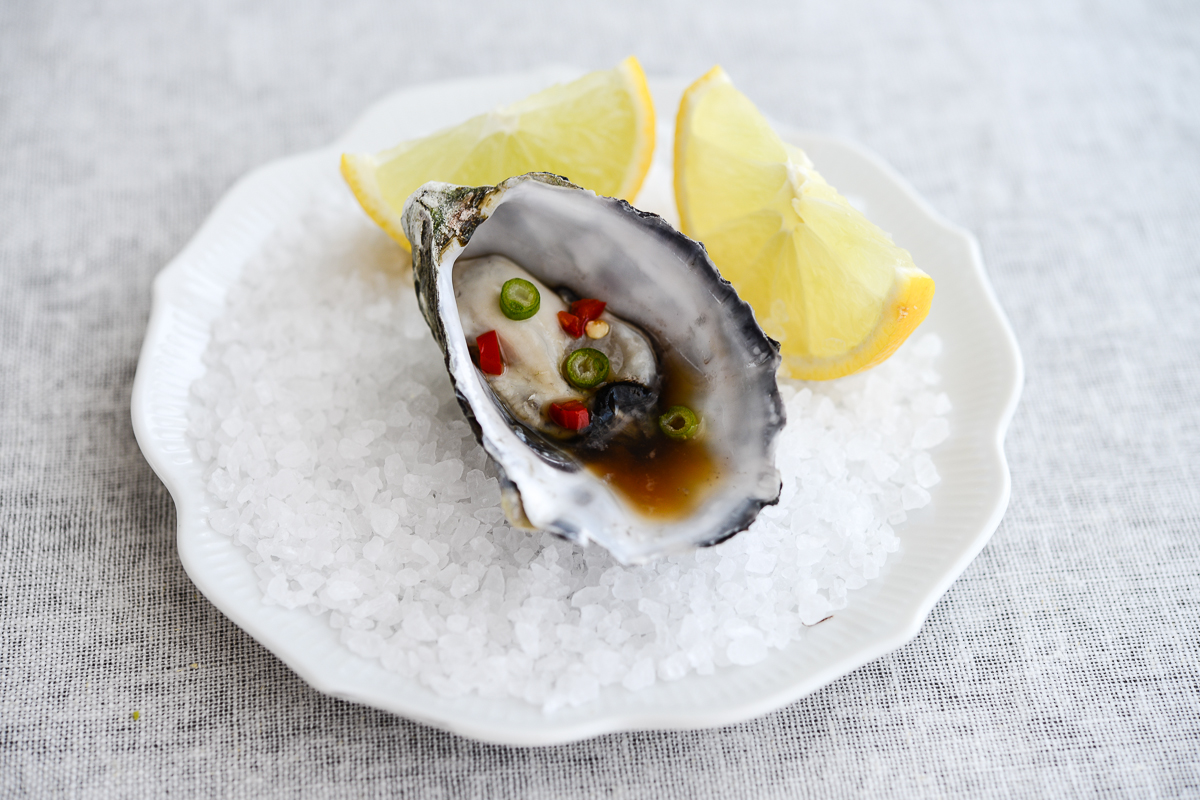 Oysters Kilpatrick – traditionally made with Worcestershire Sauce and bacon pieces. I had prosciutto in the house so I used that instead.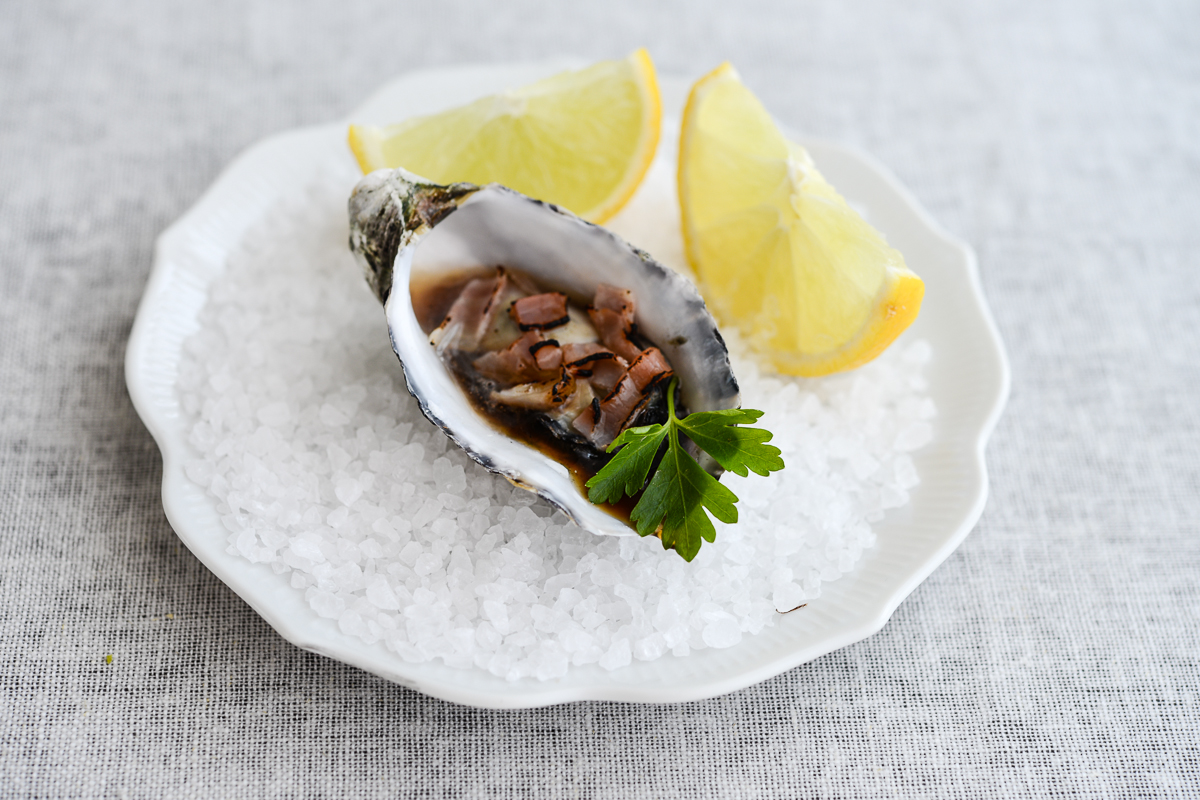 So tell me, how do you like your oysters?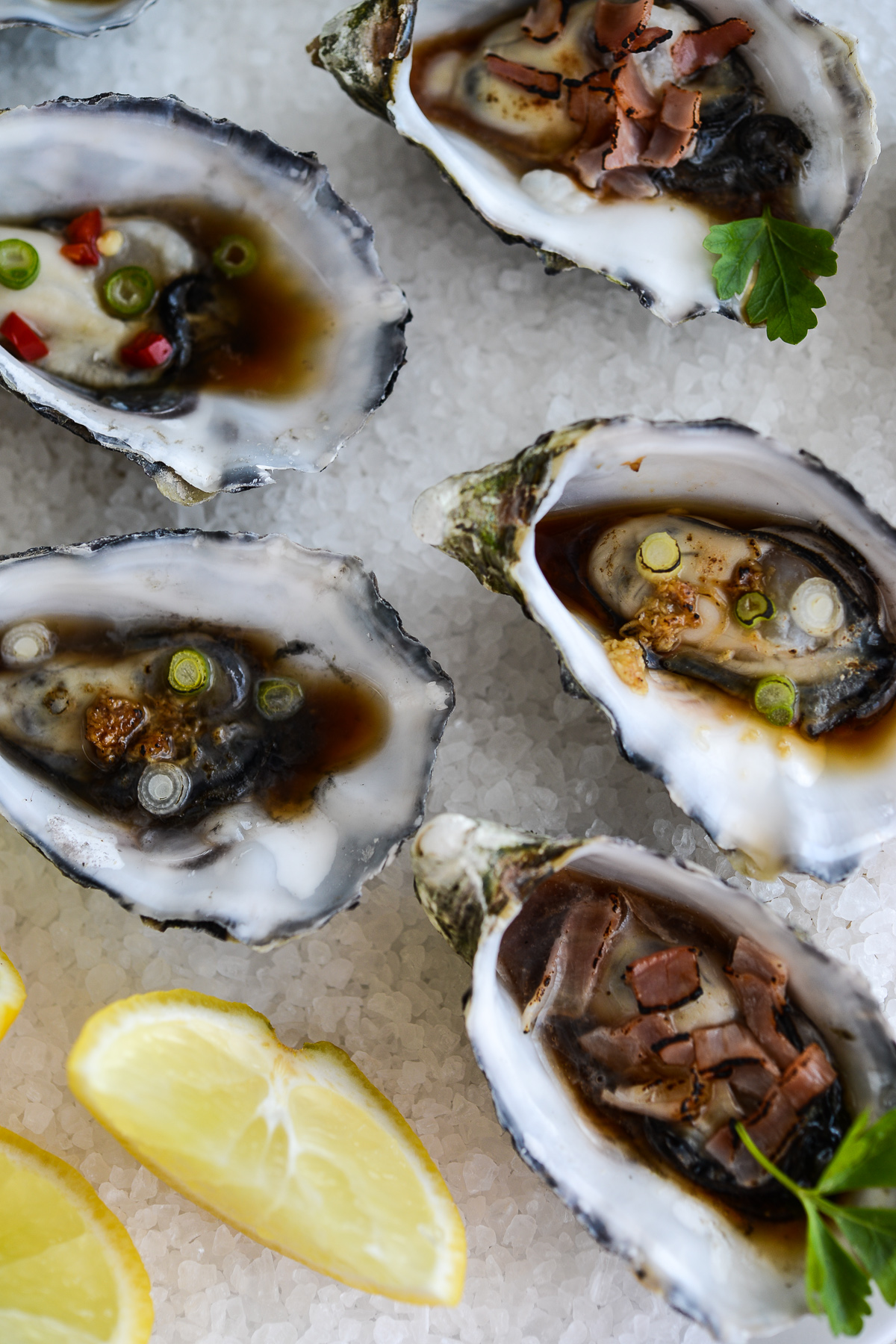 Oysters Four Ways
INGREDIENTS
1 dozen natural (raw) oysters, shucked (or unopen if you wish to shuck them yourself – see my previous post on oysters)
2 lemons, quartered
1 small piece ginger, grated to make 1/2 teaspoon minced ginger
2 spring onions, sliced finely
1 teaspoon light soy sauce
1/2 slice prosciutto
1.5 teaspoon Worcestershire sauce
1/2 teaspoon grated palm sugar
1 teaspoon fish sauce
0.5 teaspoon rice wine vinegar
1/4 – 1/3 Birds Eye chilli, diced as small as you can (remove seeds for less heat)
0.5 teaspoon lime juice
1 spring onion, sliced finely to garnish
METHOD
For all oysters, be careful to keep all the liquid present naturally in the oyster.
For natural, serve 3 oysters on a bed of rock salt with lemon
For Chinese style, mix ginger, spring onions and soy sauce in a small bowl and then dribble over 3 oysters. Place under a hot grill — watch like a hawke, do not walk away — and grill until top of oyster is browning nicely.
For Kiplatrick, dice prosciutto and then share amongst 3 oysters. Dribble Worcestershire sauce on top and then place under a hot grill — watch like a hawke, do not walk away — until prosciutto is crisp and oyster is browning nicely.
For Thai style, mix palm sugar, fish sauce, rice wine vinegar, chilli and lime juice in a small bowl. Dribble over 3 natural oysters and then garnish with spring onions and/or coriander. Re: the chilli. Start with a tiny amount first — even just a few teensy diced pieces — and then add more if you need to.
More Seafood Recipes
Subscribe to The Hungry Australian
Don't want to miss a post? Sign up to receive new posts 2-3 times a week – it's FREE!!