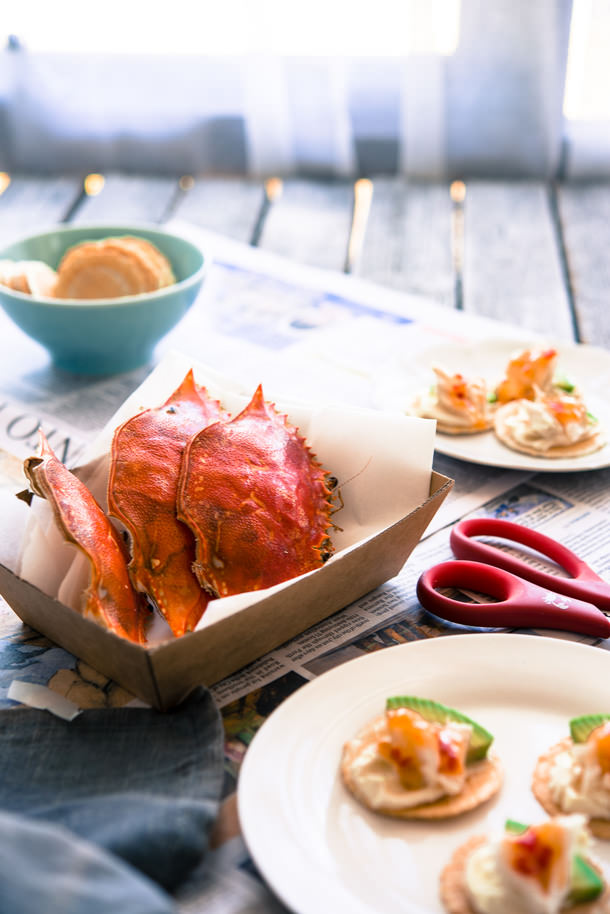 I'm still in semi-holiday mode at the moment, hence my recent lack of posting, commenting and interaction on social media. Between the hot weather, making the most of the school holidays, and my current obsession with reading film and TV scripts late into the night (try here, here and here) I've been happily achieving some kind of work-life balance for a change. I've even been swimming or walking most days, which is nothing short of a miracle.
This idyllic state of affairs will end next week when my 7YO starts second grade, my 4YO begins kindergarten and my work commitments ramp up again. But that's OK because we've had a great Summer break.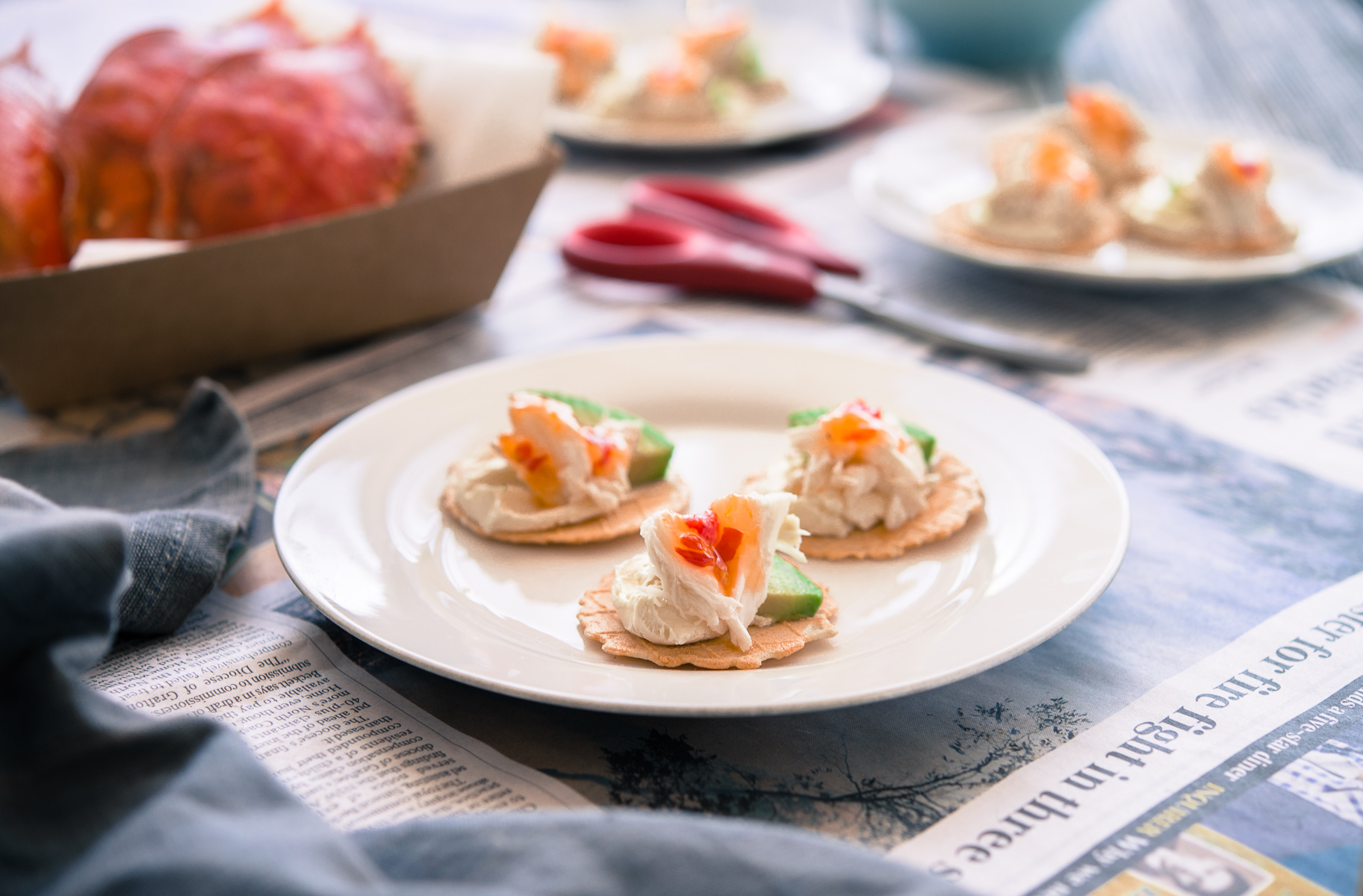 One thing I love about Summer is all the fresh seafood that's on this menu. This Crab, Avocado and Sweet Chilli Sauce Bites dish came about when my dad's friend, Uncle T, turned up with some freshly caught Blue Swimmer crabs.
Now I love crab cooked Singapore chilli style, or sprinkled through pasta with lots of fresh parsley, chilli and lemon juice but both dishes felt too heavy for this weather.
So I decided to rework my dad's great fresh picked crab dip. It's an incredible dip but it can be a little tricky to get all the dip onto the cracker elegantly. So I decided to plate up individual bites – you can either offer them to your guests on one large serving platter or plate up a few on smaller side plates as I have here.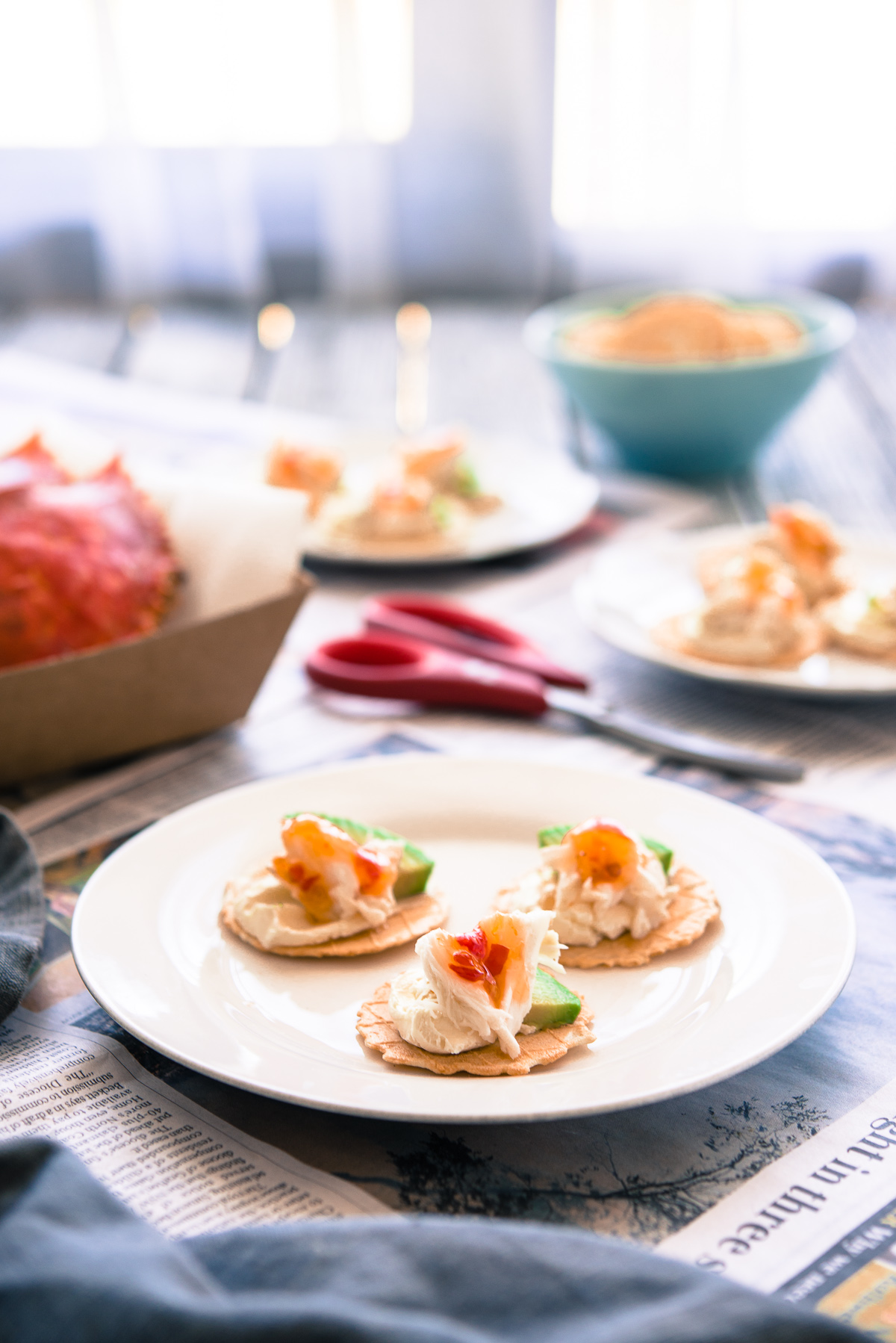 Served with bubbles, beer or cider, these crab bites would be great as nibbles for an Australia Day gathering or as a luxurious appetizer for a dinner party. I'd count on three biscuits per guest for a party and six per guest for an appetizer. Alternatively, and thinking ahead,  you could serve this as part of a romantic Valentine Day's meal for two. Because if someone goes to the trouble of making this for you he or she is definitely a keeper. 
Enjoy!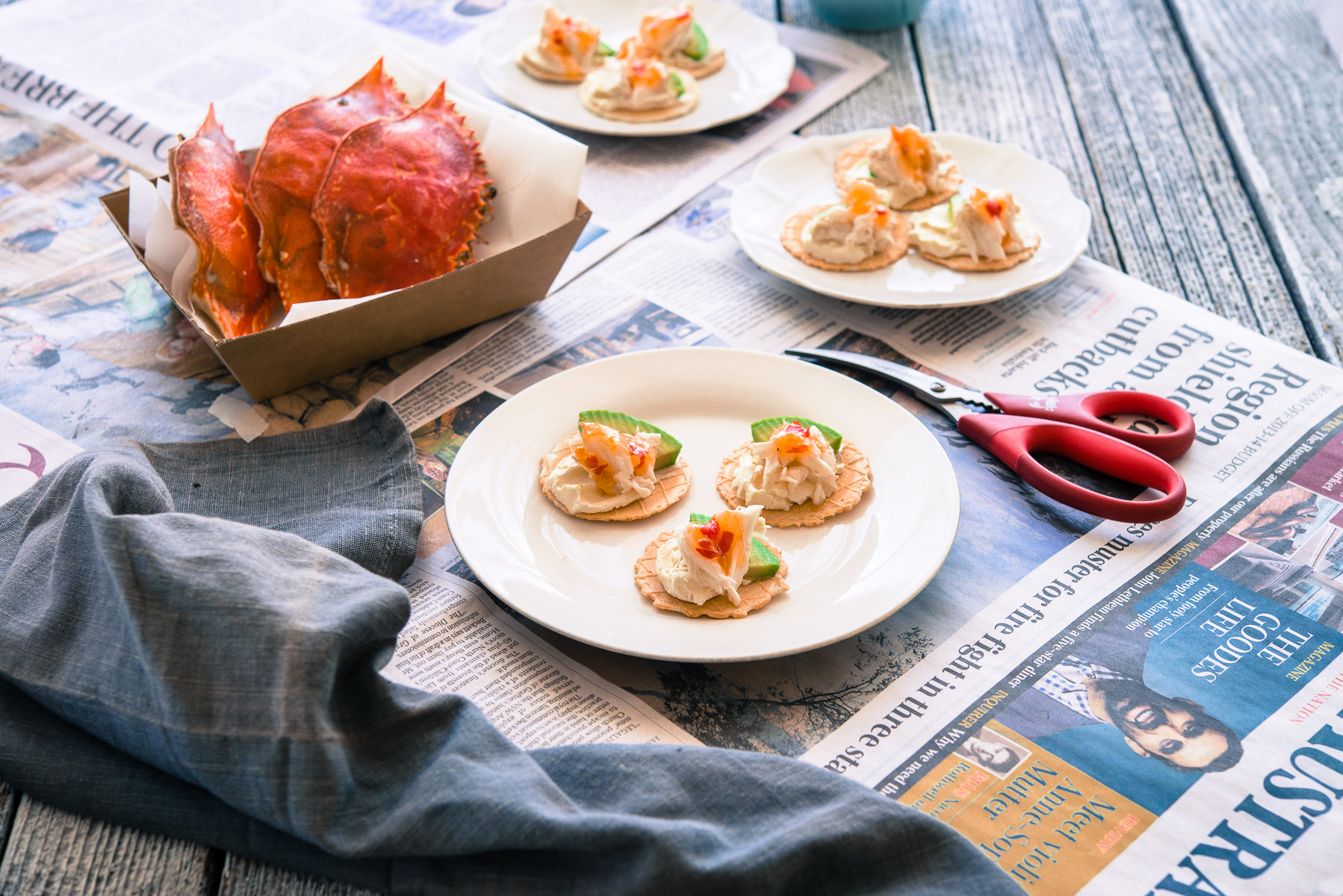 Crab, Avocado and Sweet Chilli Sauce Bites
INGREDIENTS
3 crabs, steamed (I used Blue Swimmer crabs)
1 large avocado
1 lemon, juiced
1 packet water crackers (a thin, light cracker suits this dish)
1 tub cream cheese

Sweet chilli sauce

Salt flakes and freshly ground black pepper (optional)
METHOD
Remove crab meat from shells (see my previous posts on catching and cooking crabs).
Peel avocado, remove stone and cut into two. Cut each half into two lengthways and then slice across the avocado to create small triangles.
Brush avocado pieces gently with lemon juice (a silicon brush is perfect for this). This adds flavour and also helps prevent the avocado from discolouring.
Place water crackers on a plate or plates.
Spread with cream cheese and top with avocado and crab meat. Spoon over sweet chilli sauce.
NOTES
Best served immediately otherwise the crackers will get soft.
Makes around 30 crackers.
Serves 4-6 as an appetizer.
If you don't like crab you could substitute freshly cooked prawns. I'd buy King Prawns and allow one per cracker.
More appetizer recipes
Subscribe to The Hungry Australian
Don't want to miss a recipe or travel post? Sign up to receive new posts twice a week – it's FREE.