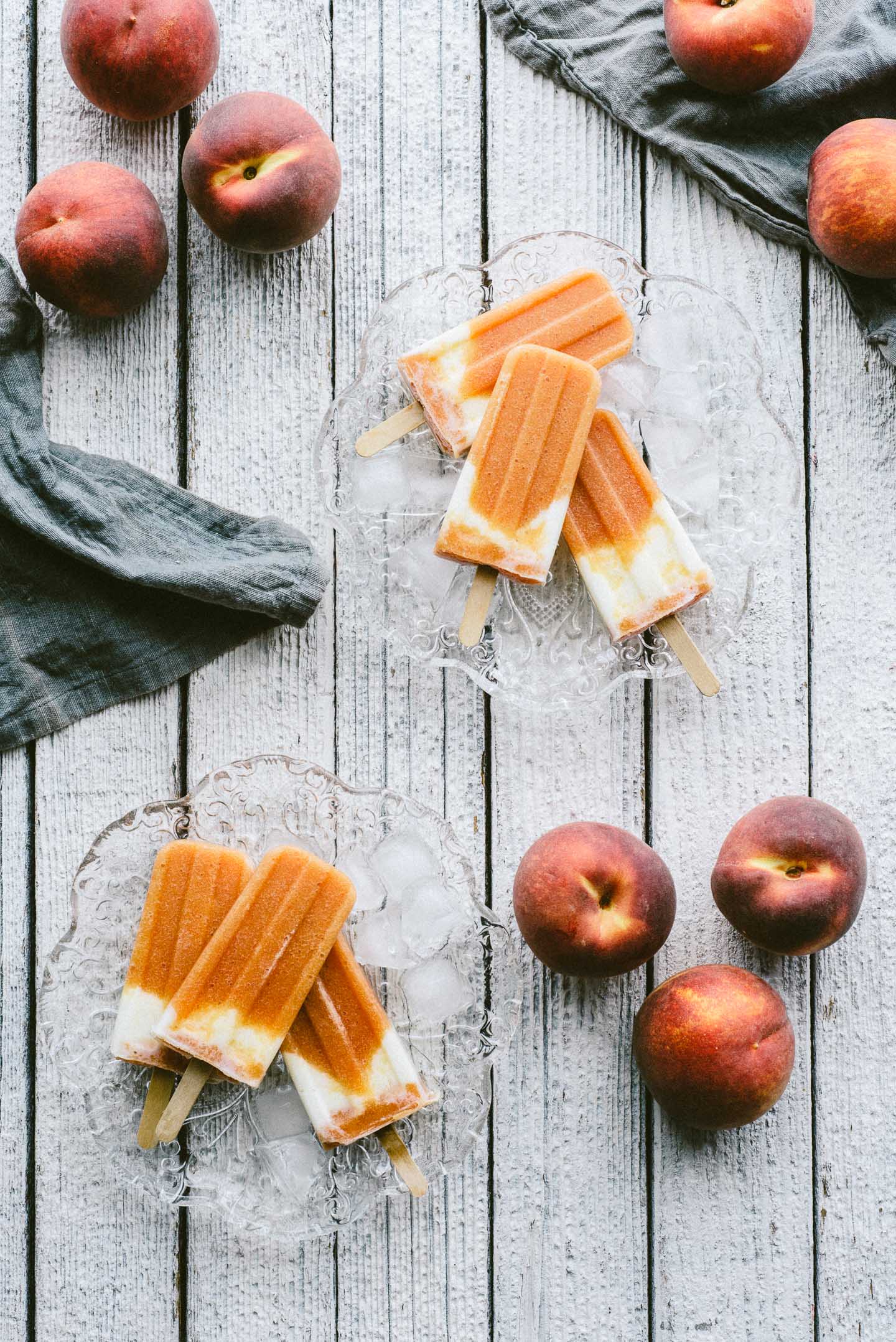 As the Australian Summer continues so does our love affair with fruit: we're spoilt for choice at this time of the year so my fruit bowls are overflowing.
The other day I had a glut of peaches in the house. So I decided to make these easy-peasy  ice blocks to use up some of the excess.
These Peach Yoghurt Ice Blocks require only four ingredients and couldn't be easier to make – you simply blend peach flesh with honey syrup and then fill the ice block moulds with the peach mixture and yoghurt.
If you don't have peaches, you could substitute another stone fruit: apricots or peacherines (a cross between a peach and a nectarine) would be wonderful, too.
I love how beautiful these ice blocks are – they remind me of tie-dyed fabric. You could keep alternating the peach and yoghurt mixtures for a more intense tie-dyed effect if you like.
My two harshest critics — my kids — love these ice blocks so you know they have to be good. Enjoy! x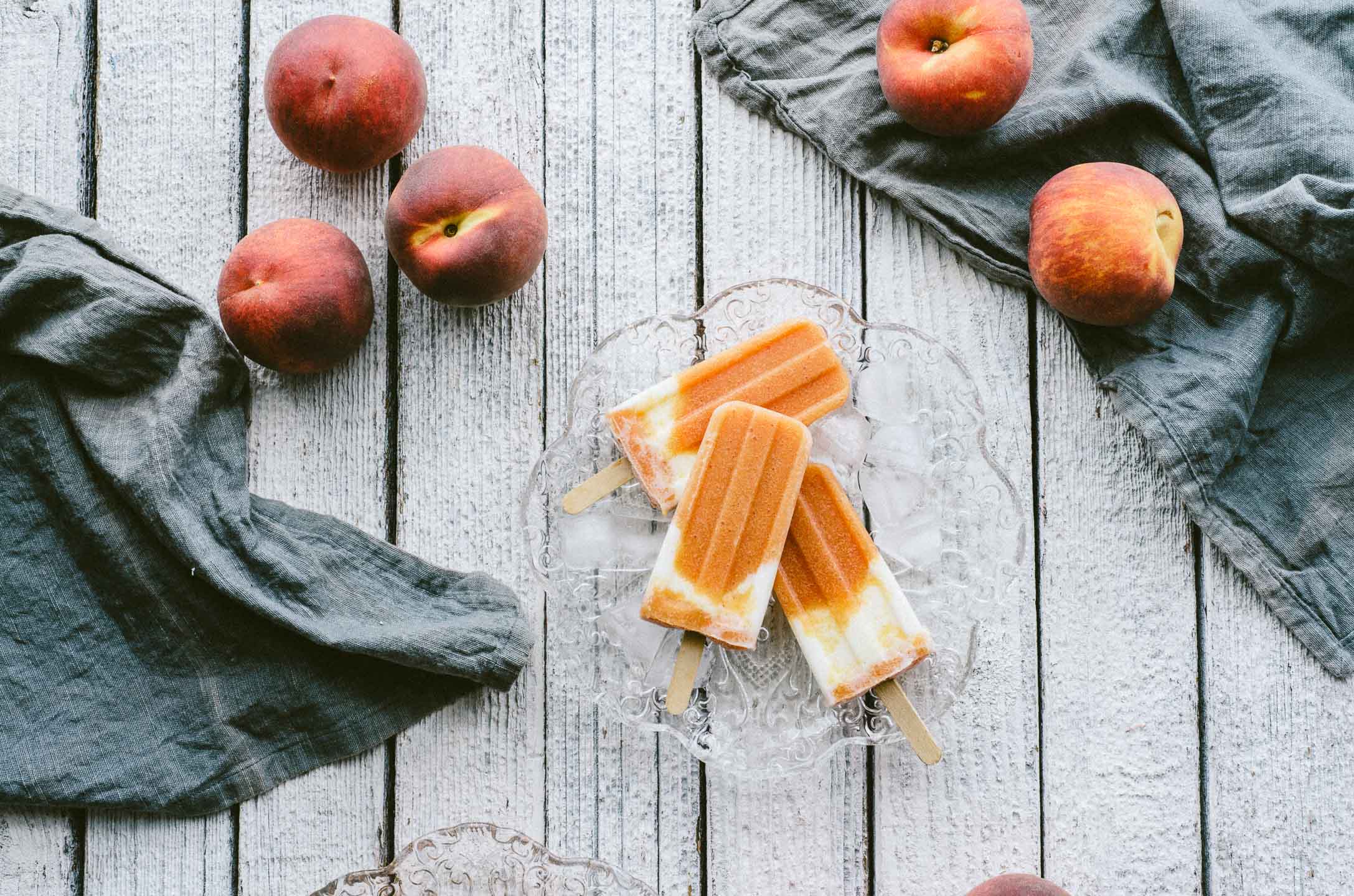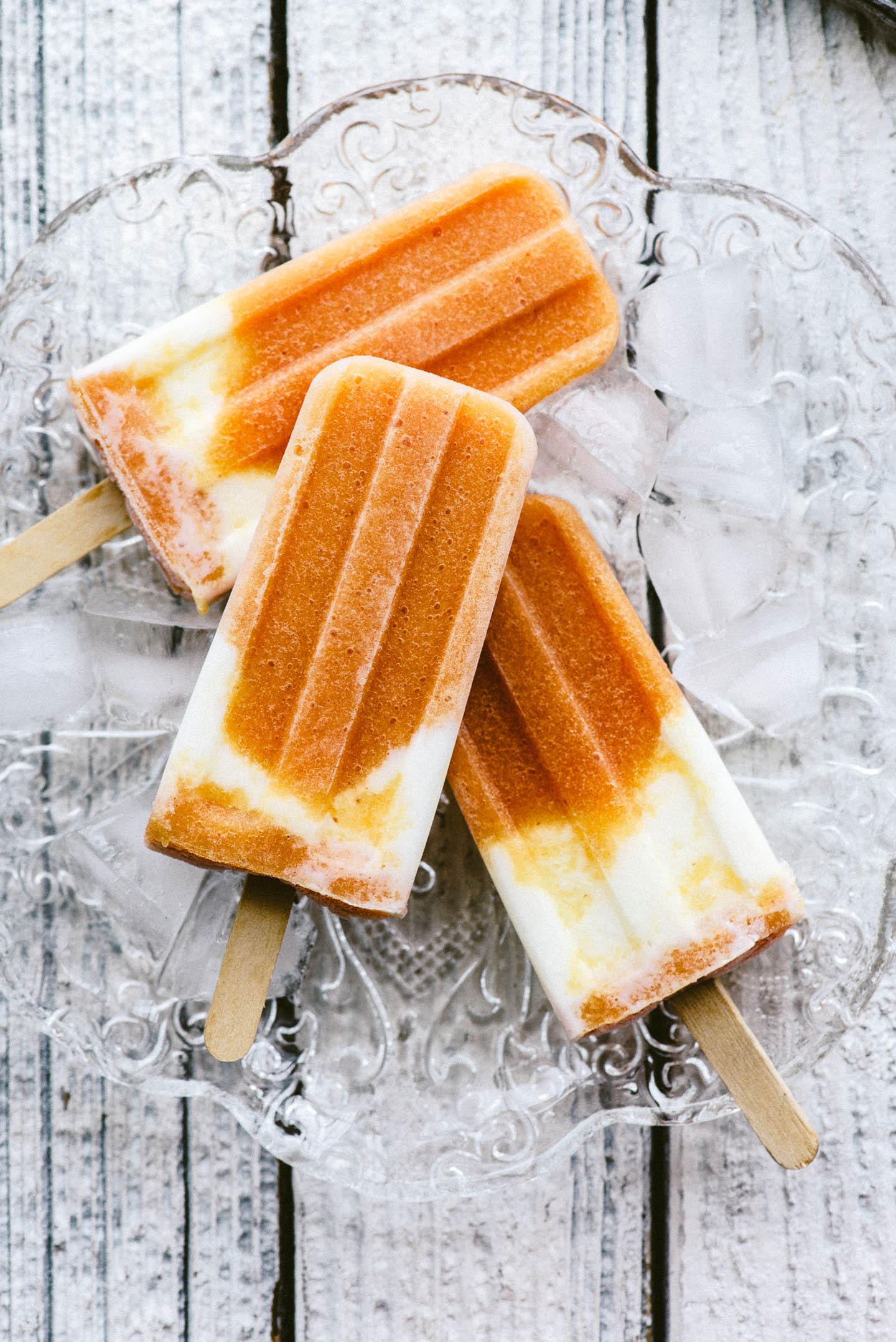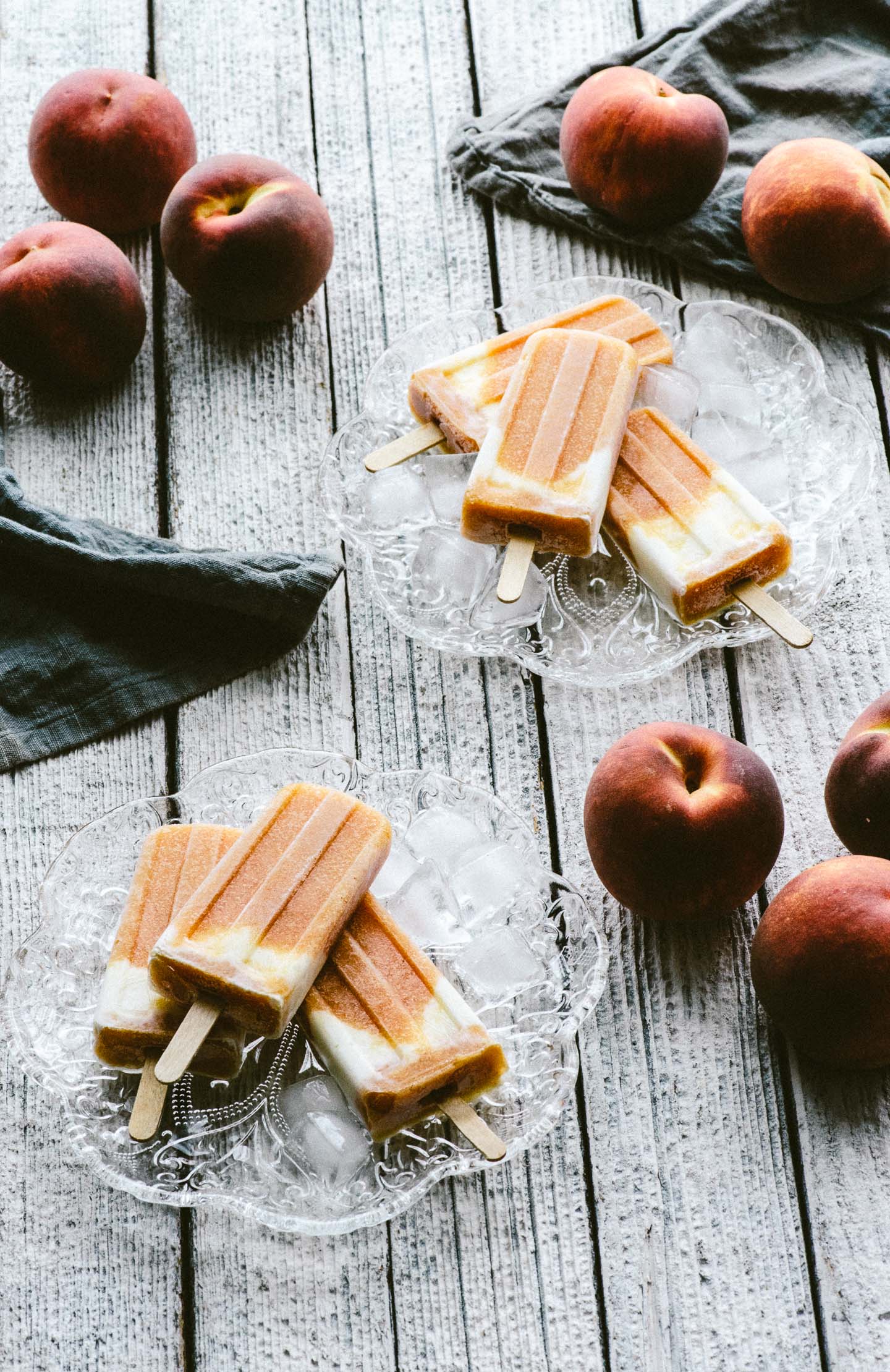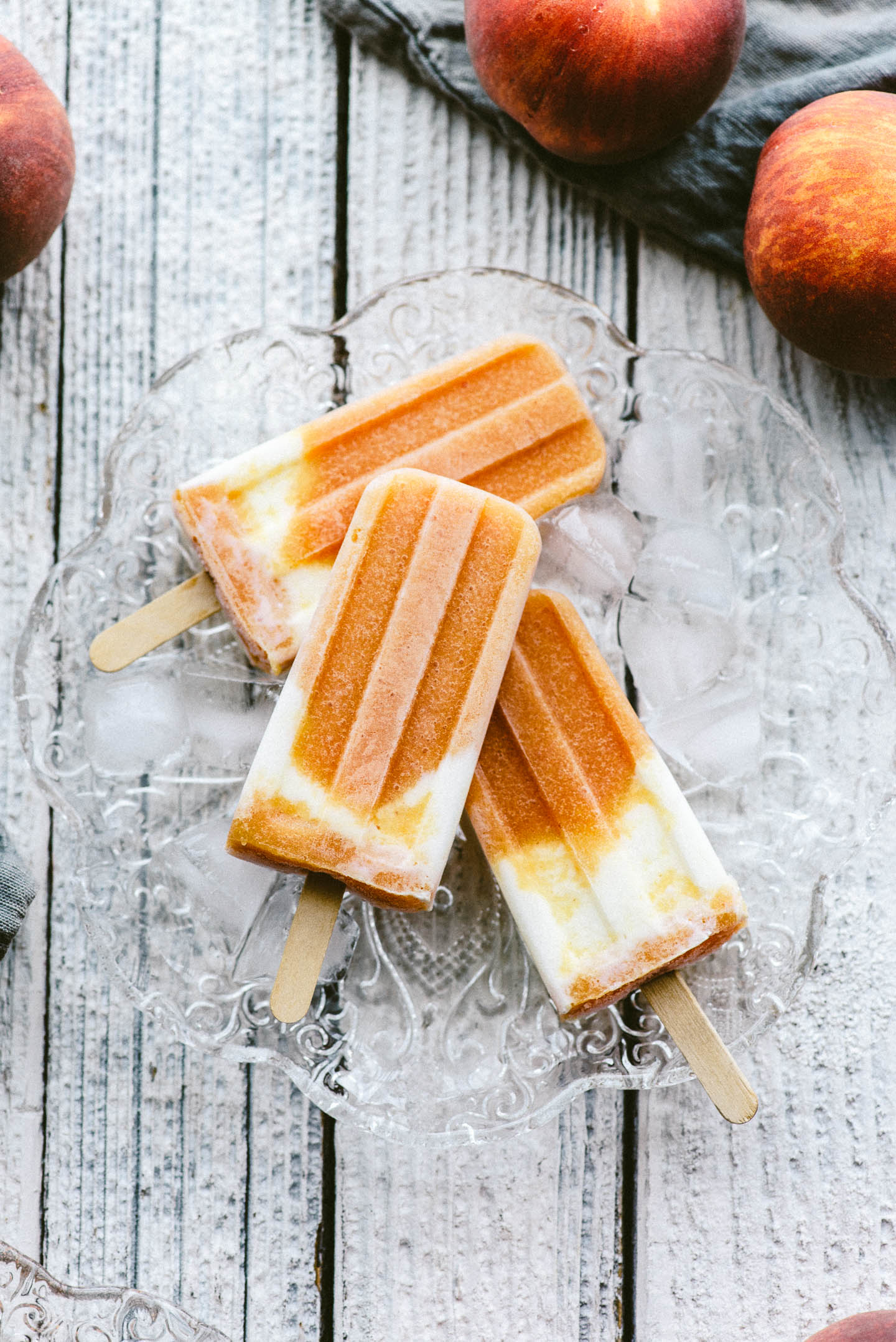 Peach Yoghurt Ice Blocks
Author:
Christina Soong | The Hungry Australian
Recipe type:
Snack, Dessert
Prep time:
Cook time:
Total time: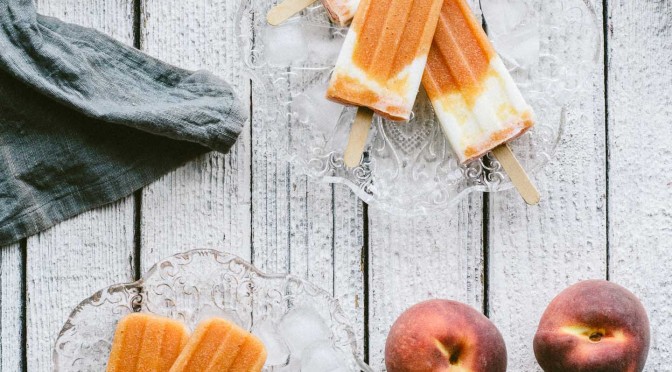 An easy peach and yoghurt ice block
Ingredients
⅓ cup water
4 tablespoons (60 mls) honey
6 large peaches, a little over 600 grams
200 grams sweetened Greek style yoghurt, vanilla yoghurt or coconut yoghurt.
Instructions
Heat up water in a small saucepan until hot but not simmering and add honey. Stir to dissolve honey and then remove from heat and set aside.
Peel peaches and then halve and stone them.
Process peaches in a blender or food processor until liquid and then add cooled honey syrup.
Mix Greek yoghurt with honey.
Pour peach mixture into ice block moulds until they are two thirds of the way full.
Spoon a couple of teaspoons of yoghurt into each mould and then top with remaining peach mixture.
Add paddle pop sticks and then freeze for at least five hours or overnight.
Notes
You can substitute the sweetened Greek style yoghurt or vanilla yoghurt with unsweetened Greek yoghurt or goats yoghurt mixed with 1-2 tablespoons honey if you prefer.