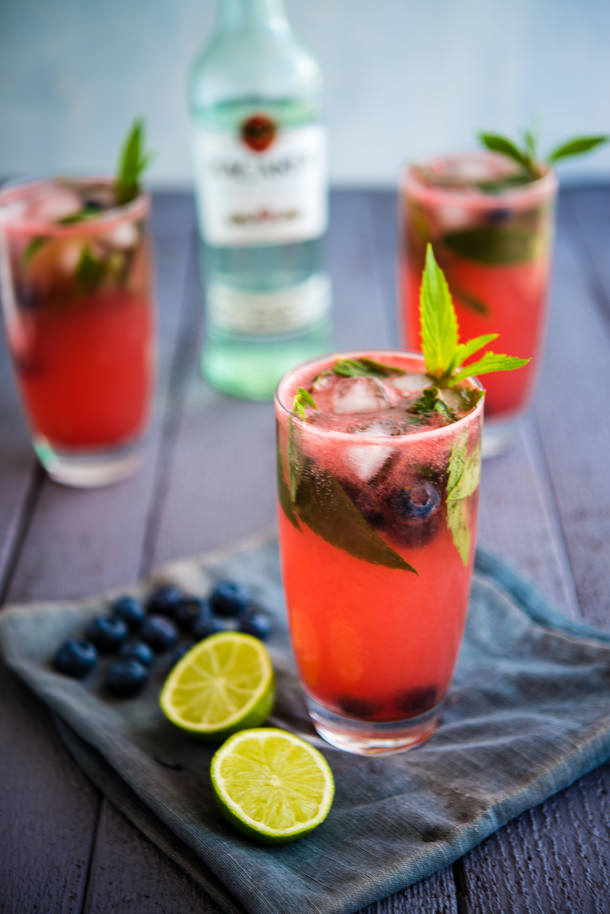 Summer is my favourite season and an Australian summer takes some beating.
I love the longer days and warm nights, the brilliant blue sky, the steady hum of happy insects in the garden, the endless drone of the cricket commentary on the radio and taking my kids to the beach. It's a carefree and relaxed time of year, and my regular Summer menu — barbecues, salads, sorbets and juices — is suitably simple and unfussy.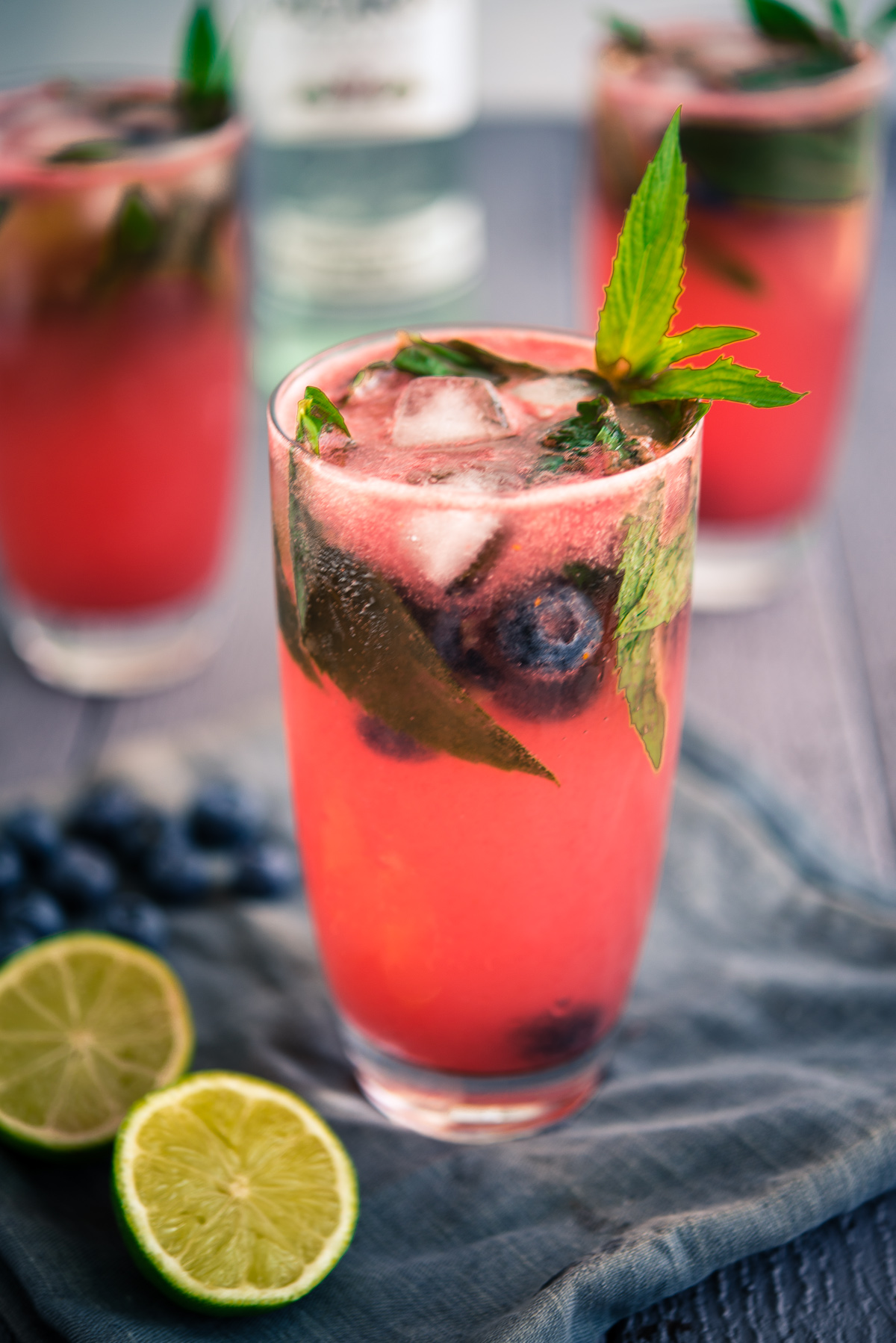 So when Sensology challenged me to come up with a new recipe using Bacardi Rum for its recipe site I knew I wanted to create something stylish but simple. I wanted to make a cocktail people could throw together easily at the end of the day in a few minutes with ingredients often found in the fridge and pantry.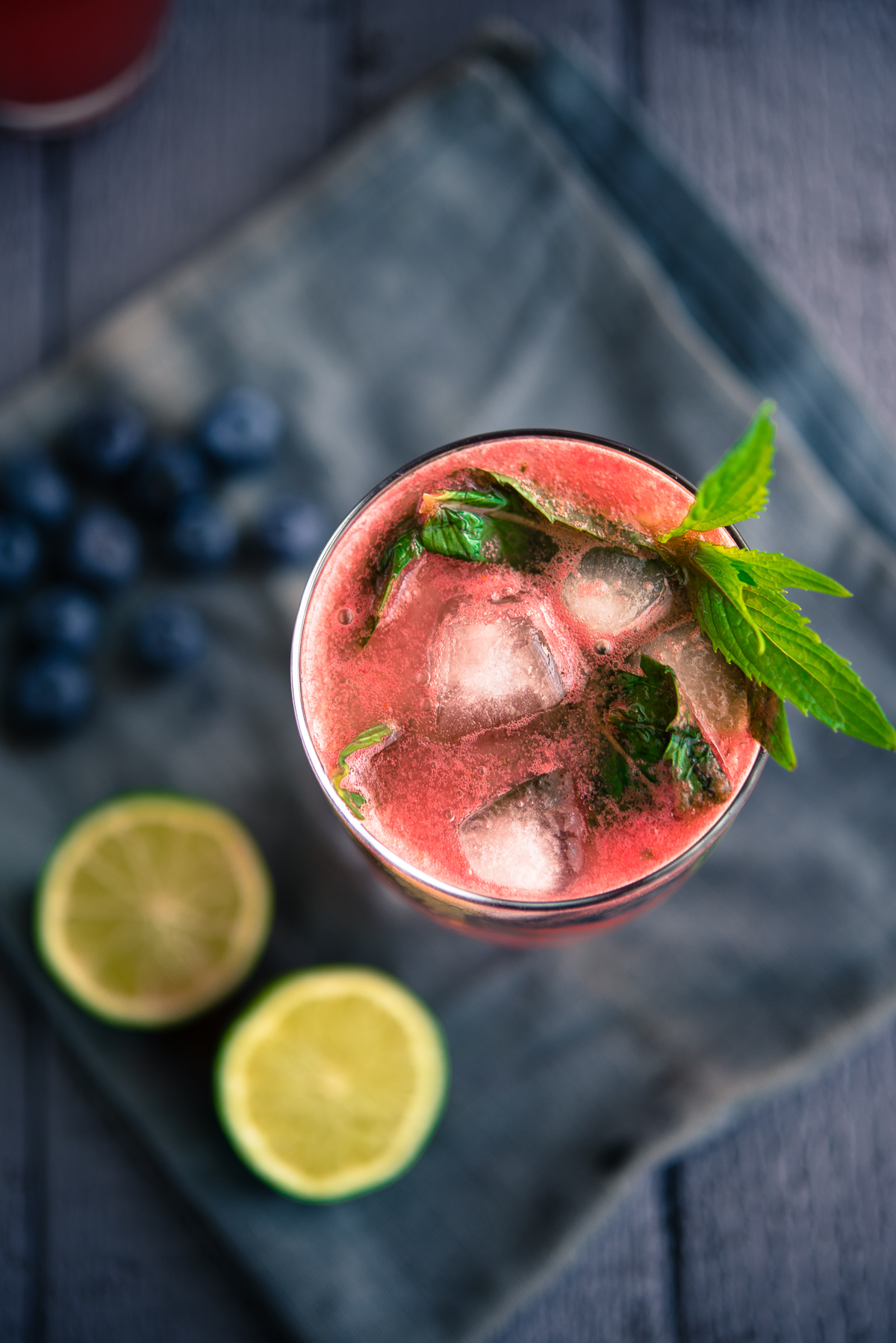 For me, mojitos are a perfect summer cocktail because the simple rum, lime and mint combination is so refreshing and clean tasting. During Summer I always have watermelon in my fridge — there's nothing like a fat wedge of chilled melon to cool you down quickly — so I added watermelon to my recipe, along with blueberries for extra flavour and colour.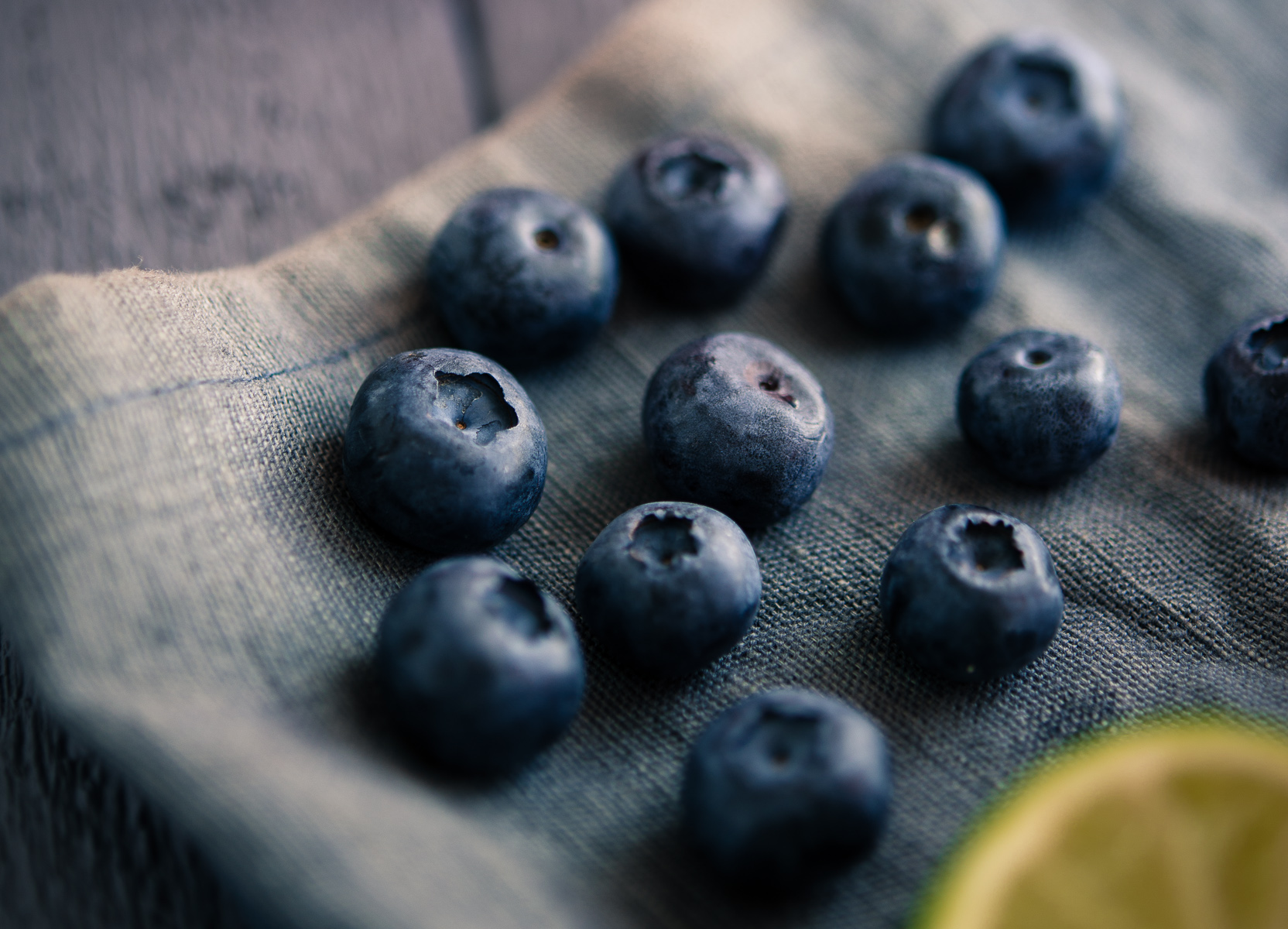 I love the pretty, gelato-esque colour of this drink. And the taste? Well, it's Summer in a glass!
This Watermelon and Blueberry Mojitos would be perfect for pre-dinner drinks accompanied by some spiced nuts, or served at a Mexican-inspired feast or cocktail party accompanied by smoked salmon canapés and gourmet dips. But you could definitely serve it at a casual barbecue, too.
Try it yourself and let me know what you think. Merry Christmas, everyone!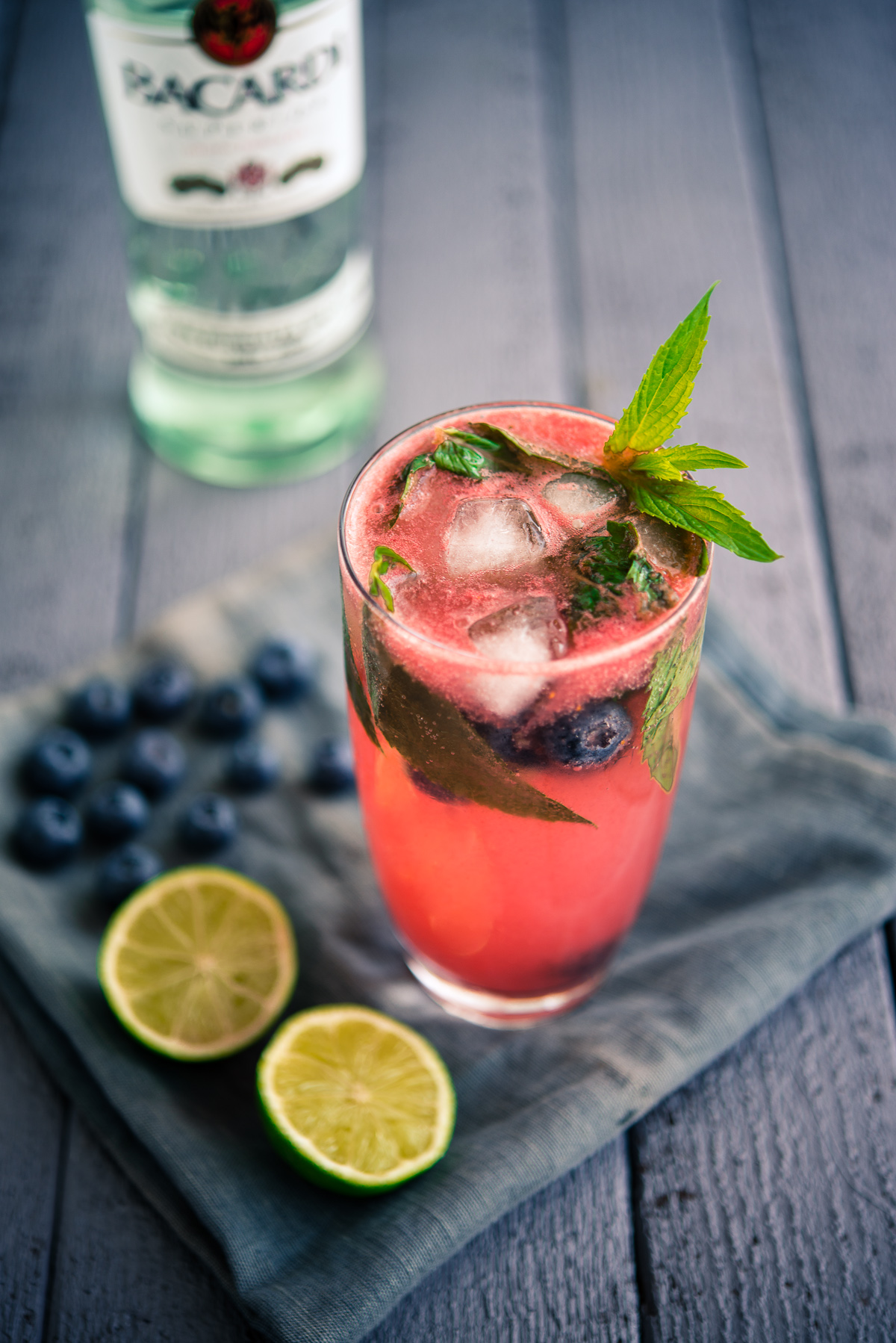 Watermelon and Blueberry Mojitos
INGREDIENTS – COCKTAIL
Watermelon (2kgs), skin removed and flesh diced to make approx. 1.2kgs cubes

Bunch mint

1 x 125 gram punnet blueberries

3 limes (2 quartered + 1 sliced)

1 quantity sugar syrup – see recipe below

180 mls Bacardi Original Rum

Ice
1 litre soda water, chilled
METHOD – COCKTAIL
Puree watermelon flesh in a blender and blend until liquid then strain through a sieve into a  jug to make approximately 4 cups (1,000 mls) watermelon juice. (If you're in a hurry you can skip the sieving but it does result in a clearer looking mojito.)
Place a small handful of mint leaves and five blueberries in a tall (Collins) glass and squeeze over the juice from one lime quarter.
Add 1 tablespoon of sugar syrup and then use a large wooden stick (the bottom of a wooden spoon for example) to 'muddle' or bash the mint, lime and syrup together.
Top with 5 tablespoons (75 mls) watermelon juice and add 45 mls Bacardi Original Rum.
Add ice and then fill glass with soda water.
Garnish with extra mint leaves, lime slices and extra blueberries.
Repeat for three other glasses.
INGREDIENTS – SUGAR SYRUP
4 tablespoons caster sugar
1/4 cup water
METHOD – SUGAR SYRUP
In a small saucepan bring the sugar and water to a gentle simmer.
Stir until sugar has completely dissolved and then remove from heat and leave to cool.
NOTES
Makes 4 drinks. This recipe can easily be multiplied to make sufficient quantities for a cocktail party or barbecue.
I've specified a large amount of watermelon because it makes sense to have extra for seconds or additional guests (the amount of watermelon will make 12+ cocktails). So if you want to make 12 drinks keep the watermelon quantity as is and multiply the other ingredients by three.
Conversely, if you only want to make four drinks and don't want extra watermelon juice, I would buy a 625 gram piece of watermelon to make 375 grams of watermelon cubes / 300 mls watermelon juice.

Do drink responsibly, won't you?
More Drinks and Boozy Sorbet Recipes
Disclosure
This recipe and sponsored post were developed for Sensology. As always, all opinions are my own.
Subscribe to The Hungry Australian
Don't want to miss a new recipe or food & travel experience? Sign up to receive new posts twice a week – it's FREE.