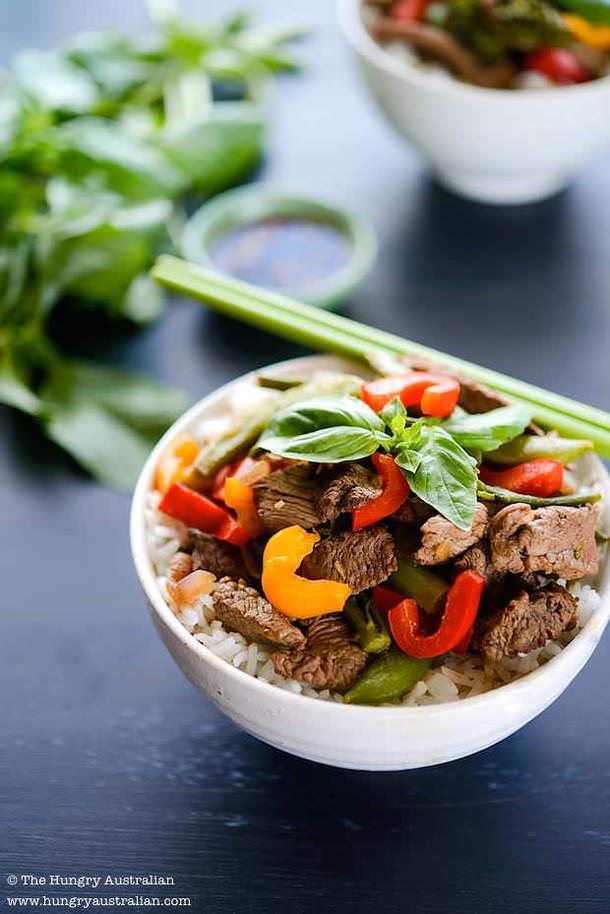 Like most food bloggers, I'm largely self-taught, learning through trial and error.
Making food look appetising and attractive for the camera is not as simple as it seems and I've learned a lot along the way; food styling is definitely a skill that can be developed.
Don't believe me? Check out that top image from my recent Beef Stir Fry post. Now check out this photo from my second ever recipe post – Chicken & Sweetcorn Soup.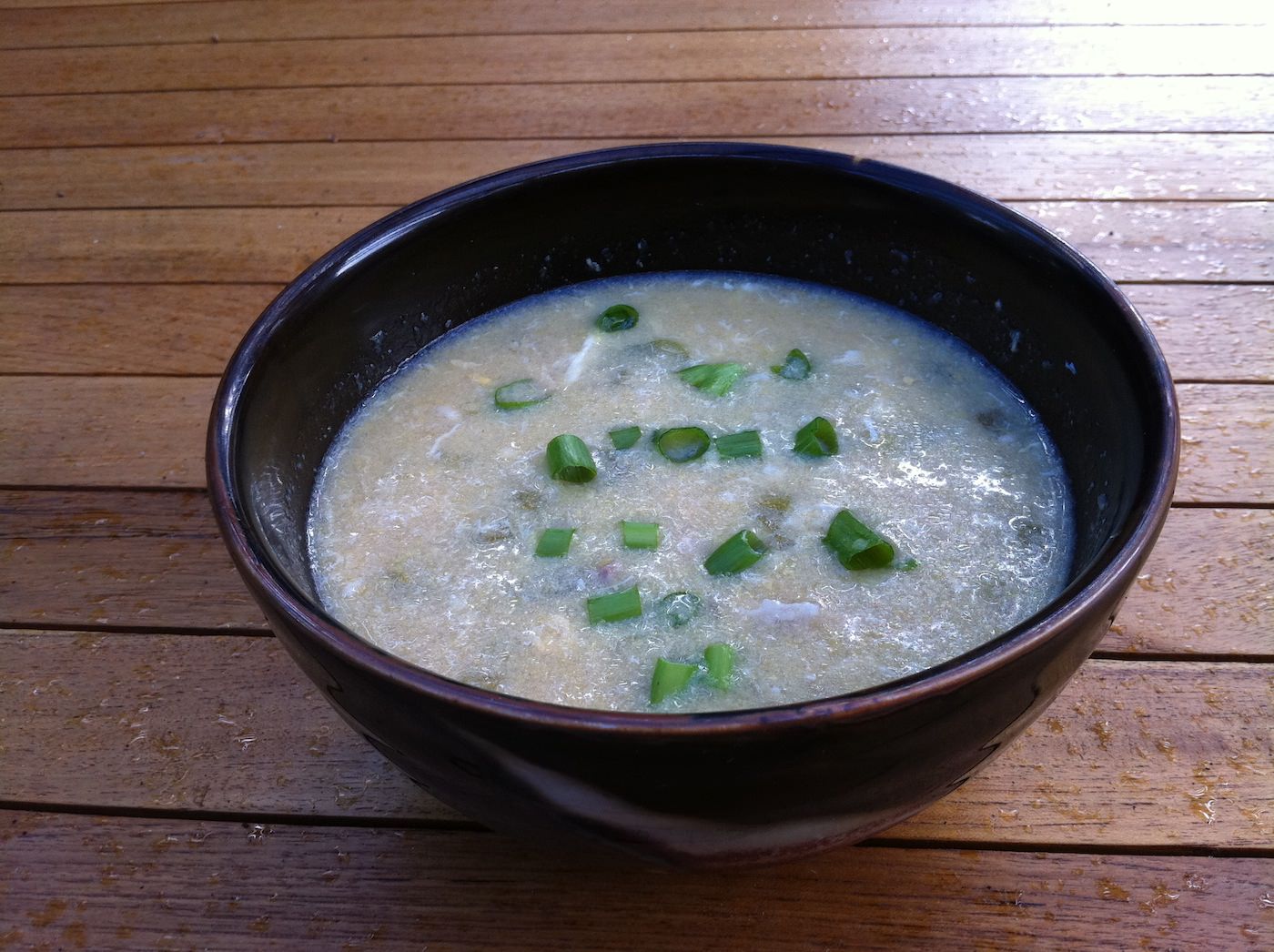 That doesn't look so appetising, does it? *shudders*
While my food styling skills have improved I've still got a long way to go. So I was excited to hear that Denise Vivaldo, food stylist extraordinaire, is coming to Australia for an intensive, two-day food styling workshop.
Denise Vivaldo has been in the food business for almost three decades, having began her culinary training at the Ritz Escoffier and La Varenne in Paris, and then graduated Chef de Cuisine from The California Culinary Academy in San Francisco. Denise also spent numerous years as a professor at UCLA's Culinary Program and The California Culinary Academy.
In 1988, Denise founded Food Fanatics, a catering, recipe-development, and foodstyling firm that has catered events like the Academy Awards' Governor's Ball. She also styled food for countless television shows including The Ellen DeGeneres Show and The Tonight Show with Jay Leno. In 2012, Denise sold the trademark name Food Fanatics and launched Denise Vivaldo Group, Inc.
Along the way Denise has written eight books, including The Food Stylist's Handbook. She also founded the Culinary Entrepreneurship Program, which delivers catering and food styling seminars and workshops around the world.
Check out this video of The Food Stylist's Handbook and The Culinary Entrepreneurship Program.
Denise is coming to Sydney in March for a two-day food styling workshop designed for emerging and professional food stylists, food photographers, food writers, and food bloggers. Chefs, food industry professionals and people that work with food in the media and advertising industries would also find it useful.
The programme is as follows:
 Saturday March 2nd
8:30 Student arrival and check-in, breakfast snacks provided
9:00 Denise's Introduction
10:00 Breakfast Foods (Eggs, bacon and pancakes): Demo & Hands-On
11:30 Fire, Heat & Steam: Discussion
12:00 Lunch break
12:45 Painting Poultry (Chicken): Demo & Hands-On
1:45 Frozen Meals: Demo & Hands-On
2:45 Giving Shape to the Formless: Demo
3:00 Noodling Around: Demo
3:15 Fishy Fishy: Demo
3:30 Question & answer session.
Sunday March 3rd
8:45 Breakfast snacks
9:00 Hamburgers and Sides: Demo & Hands-On
10:30 Grilling Without a Grill: Demo & Hands-On
12:00 Lunch break
12:45 Fake Ice Cream: Demo & Discussion
1:45 Cheesecake: Demo & Hands-On
3:15 Getting Cheesy: Demo
3:30 Question & Answer: Where Denise answers questions and signs books
So if you're someone who works with food or someone who is keen to move into this area, I encourage you to sign up for Denise's workshop. It really is an incredible opportunity.
Personally, I can't wait! :D
Food Styling Technique Intensive with Denise Vivaldo
March 2-3, 2012 Sydney Cooking School
73 Military Road, Neutral Bay NSW 2089
Cost: $1,100 USD for the 2-day class
Bookings: to confirm your workshop spot, register here.
Information: click here for more information about Denise.

Disclosure: I will be attending the Food Styling Technique Intensive workshop as Denise's guest. If you buy The Food Stylists' Handbook via the Amazon link provided I will earn a tiny commission. Thanks for supporting The Hungry Australian.