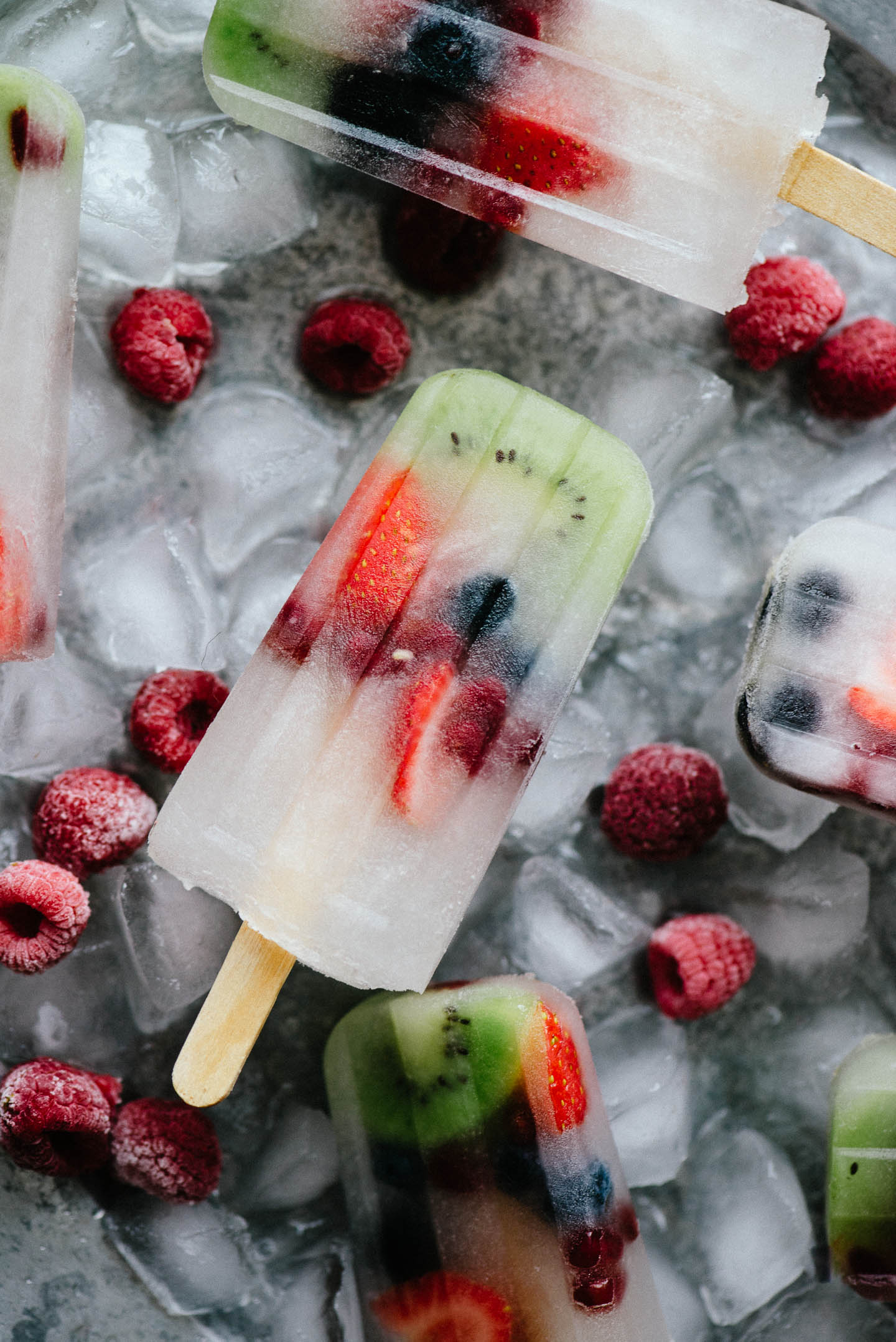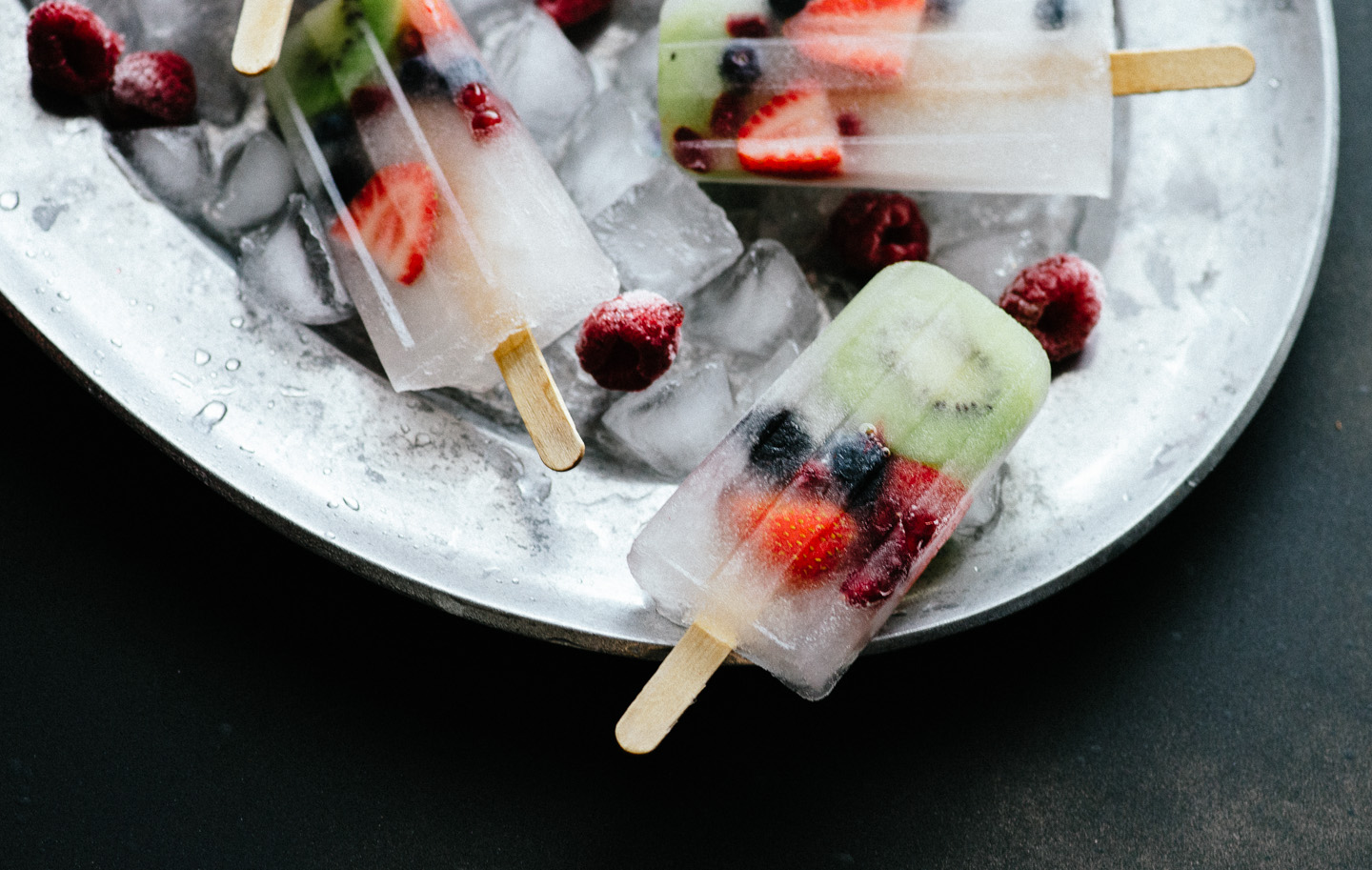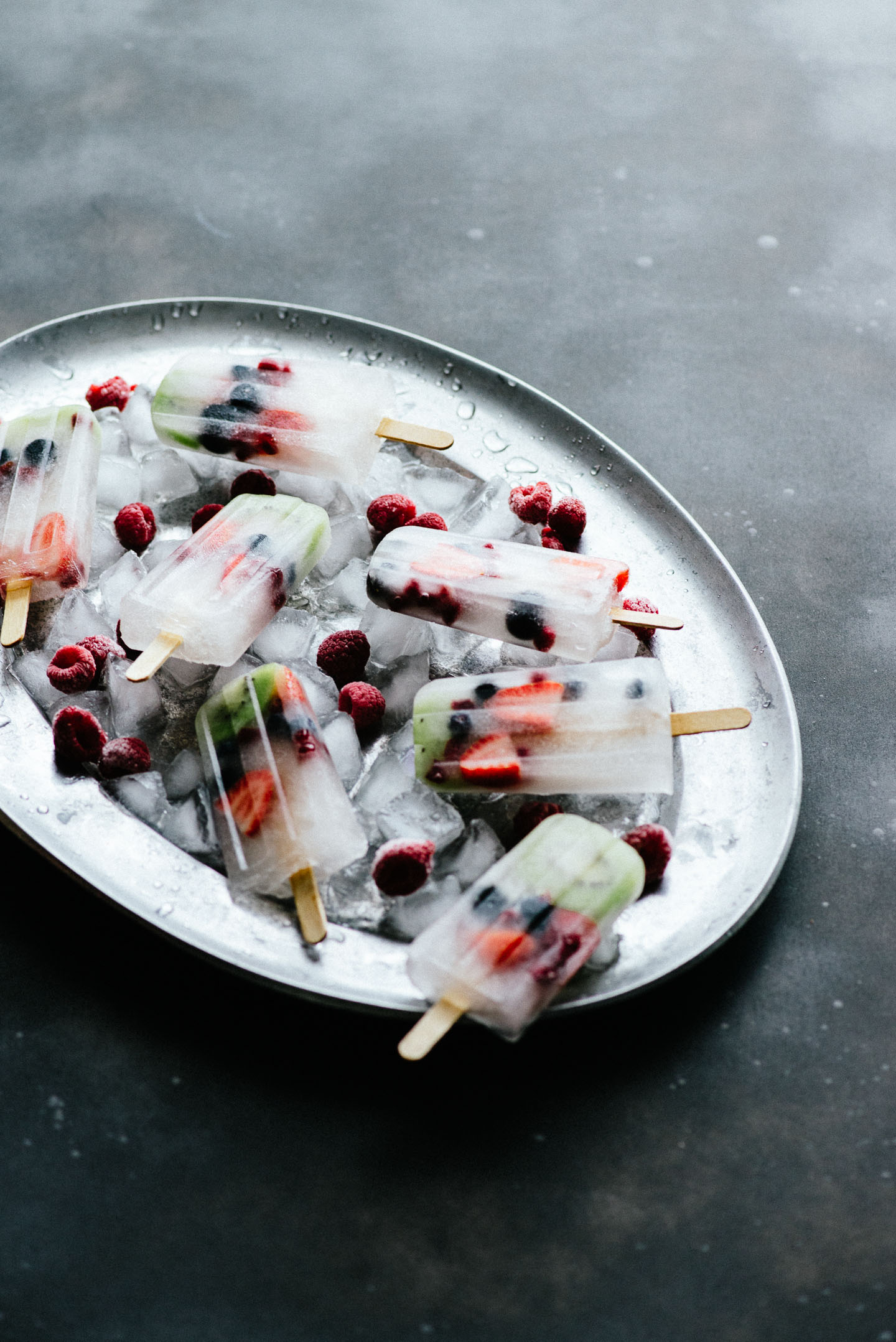 I'm a Summer gal so I love this time of year – the baking heat, the endless blue skies and the regular swims automatically put me in a good mood. But even I can get testy after a run of 40+ Celsius days with no relief.
Enter these Elderflower Ice Blocks with fresh fruit to save the day. Pretty, healthy and refreshing, they're the ultimate antidote to feeling hot and bothered.
Made with three main ingredients — coconut water, elderflower cordial and fruit — these are ridiculously simple to make.
You simply semi-fill ice block moulds with whatever fruit you like — I love using grapes, berries and pomegranate seeds — and then top them up with coconut water and a dash of elderflower cordial. Freeze for a few hours or overnight and you have a lovely refreshing snack.
Enjoy!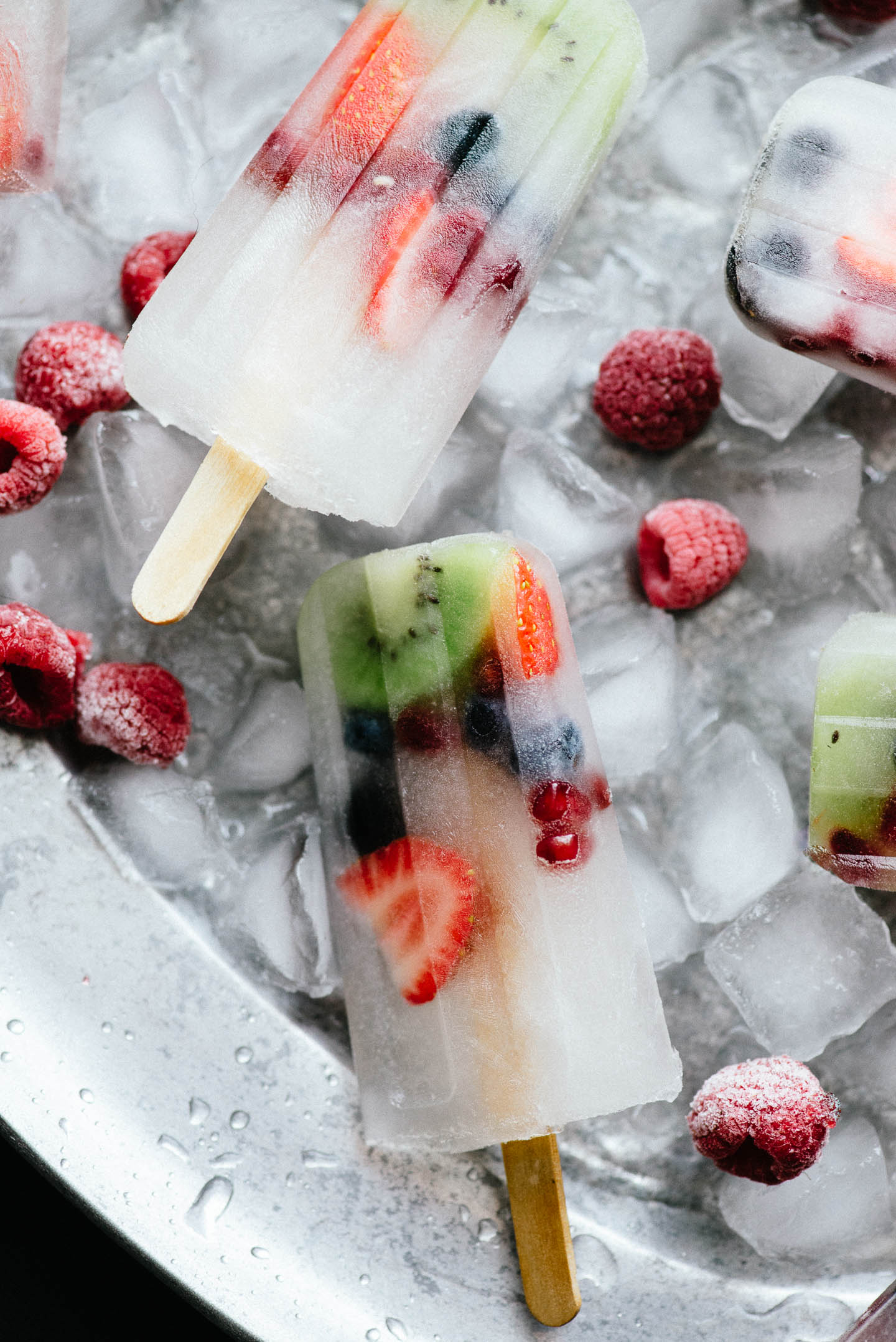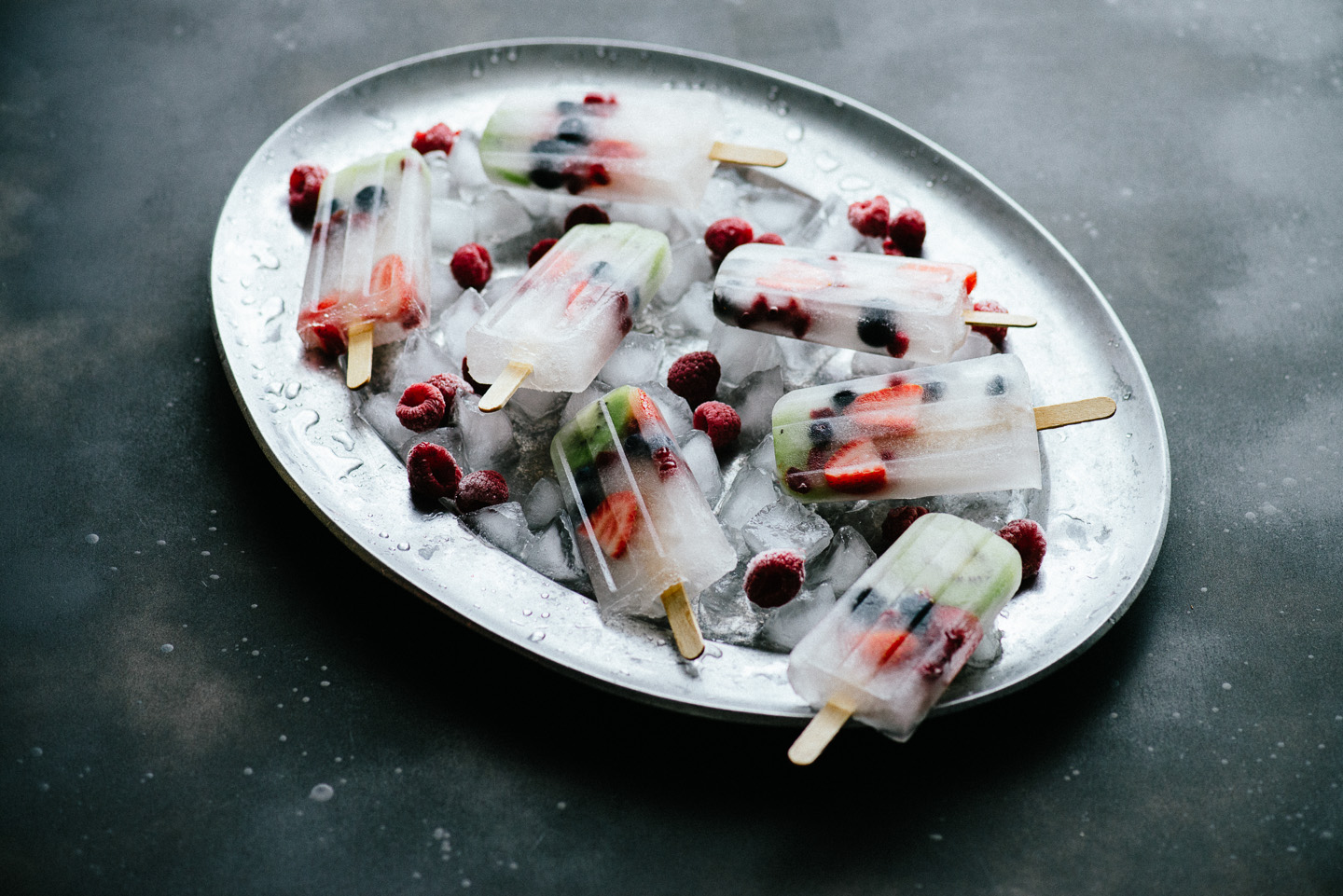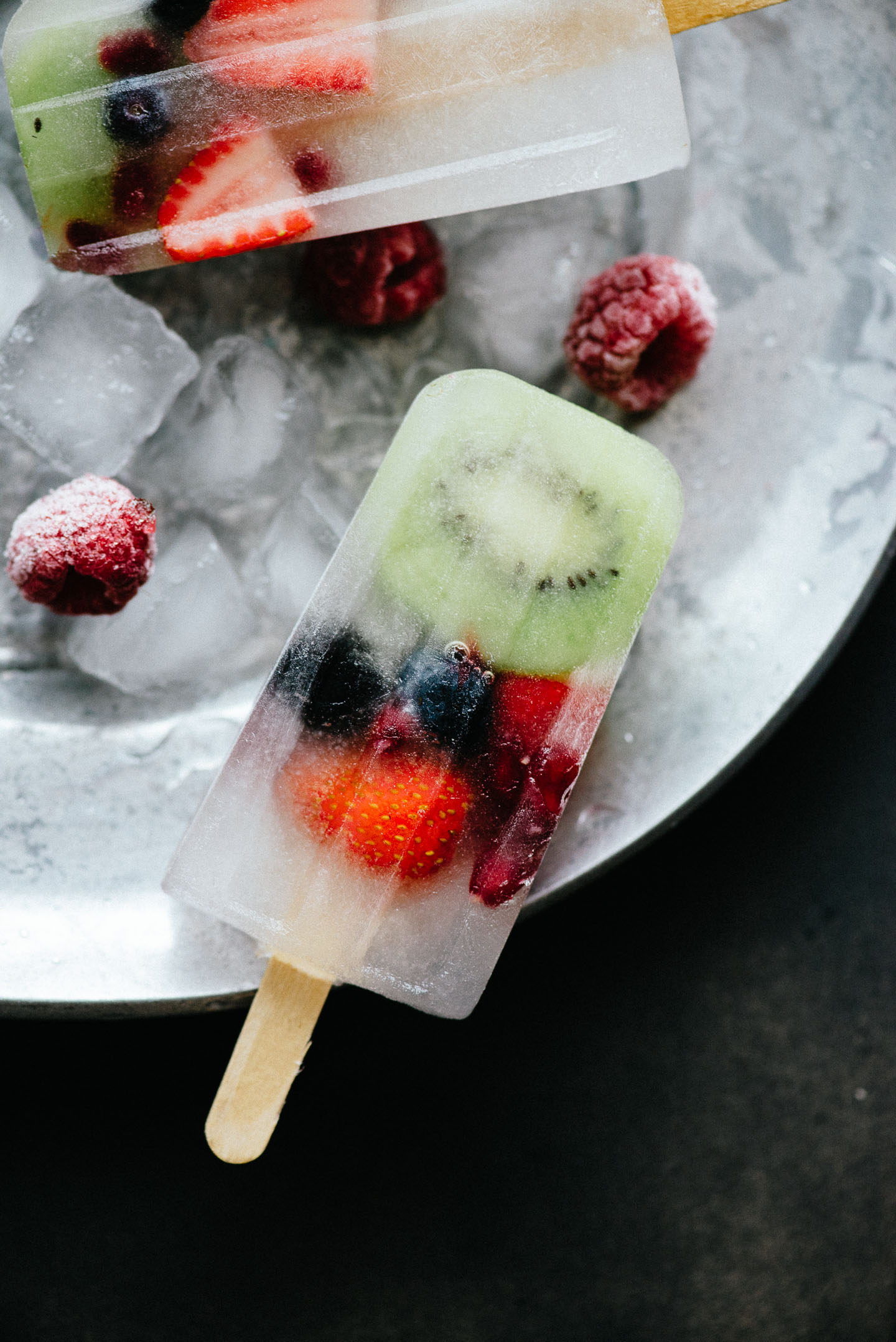 Elderflower Ice Blocks
Author:
Christina Soong | The Hungry Australian
Recipe type:
Snack, Dessert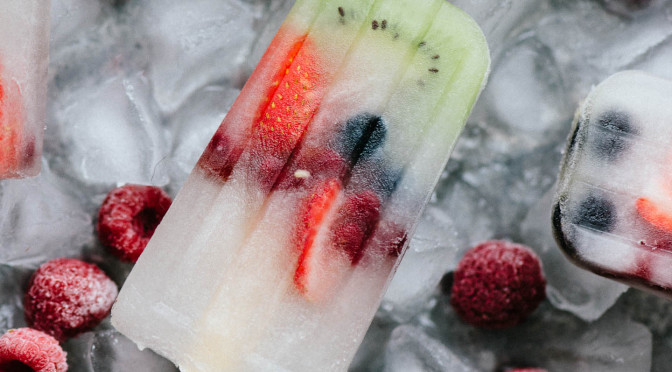 An easy and healthy ice block
Ingredients
2 kiwifruit, peeled and sliced
1 large bunch grapes, washed (black seedless, ideally)
⅔ punnet strawberries, hulled and halved
⅔ punnet blueberries, washed
Seeds from ½ pomegranate
Approximately 600 mls coconut water (may vary slightly depending on volume of fruit used)
1 tablespoon elderflower cordial
Instructions
Distribute fruit evenly amongst ice block moulds, pushing them down to the bottom with your fingers.
Mix coconut water and cordial together in a jug and then pour into moulds until filled.
Place wooden sticks into moulds and cover.
Freeze for a few hours or overnight until set.
Notes
Vegan.
Gluten, nut and dairy free.
If you can't get your hands on elderflower cordial you could substitute pure apple or pomegranate juice instead.