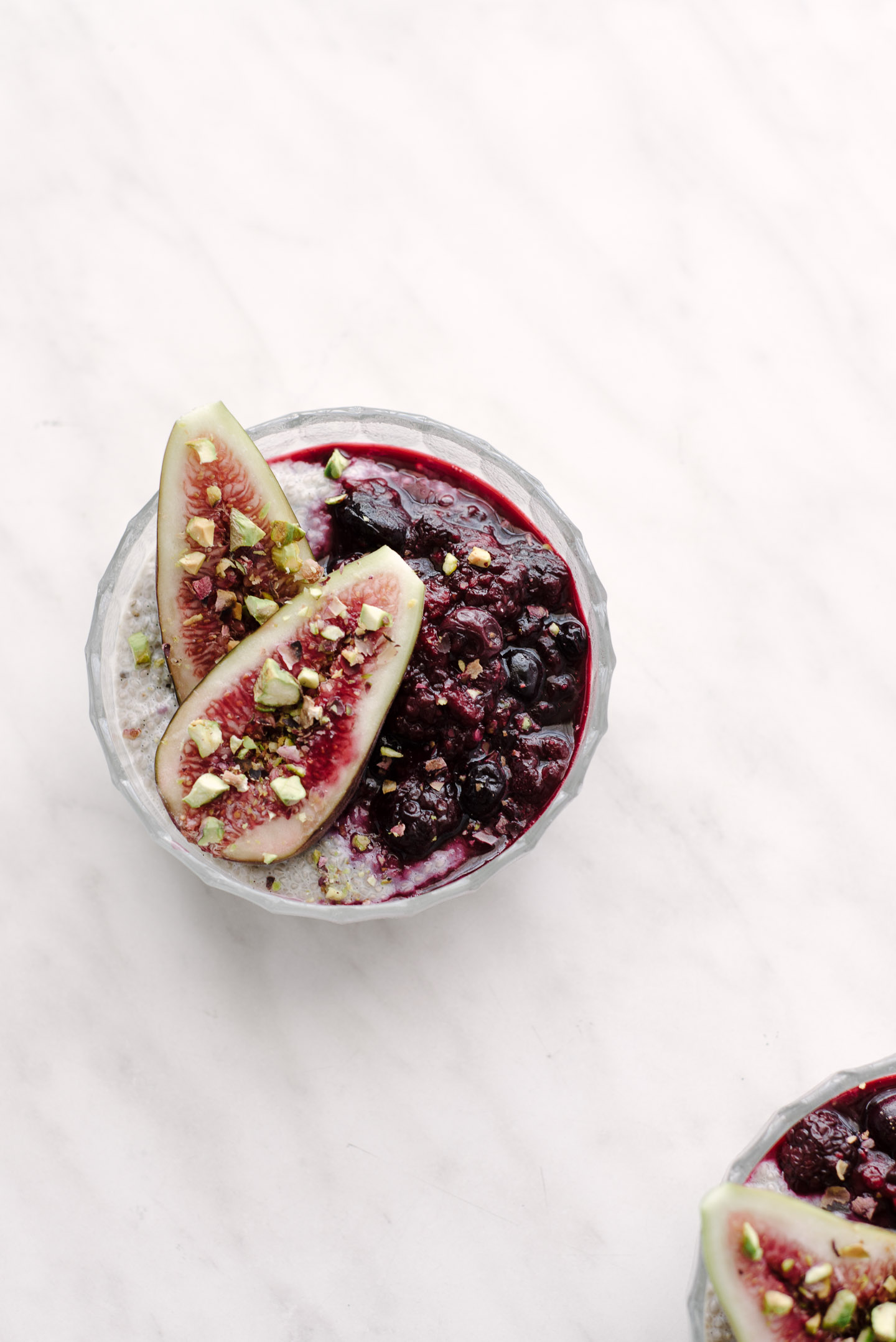 This recipe came about when I offered to make a dish for a weekend brunch at my BFF's a couple of months ago. With four kids in the house that morning — my young niece and nephew had slept over the night before — the last thing I felt like doing was cooking something complicated.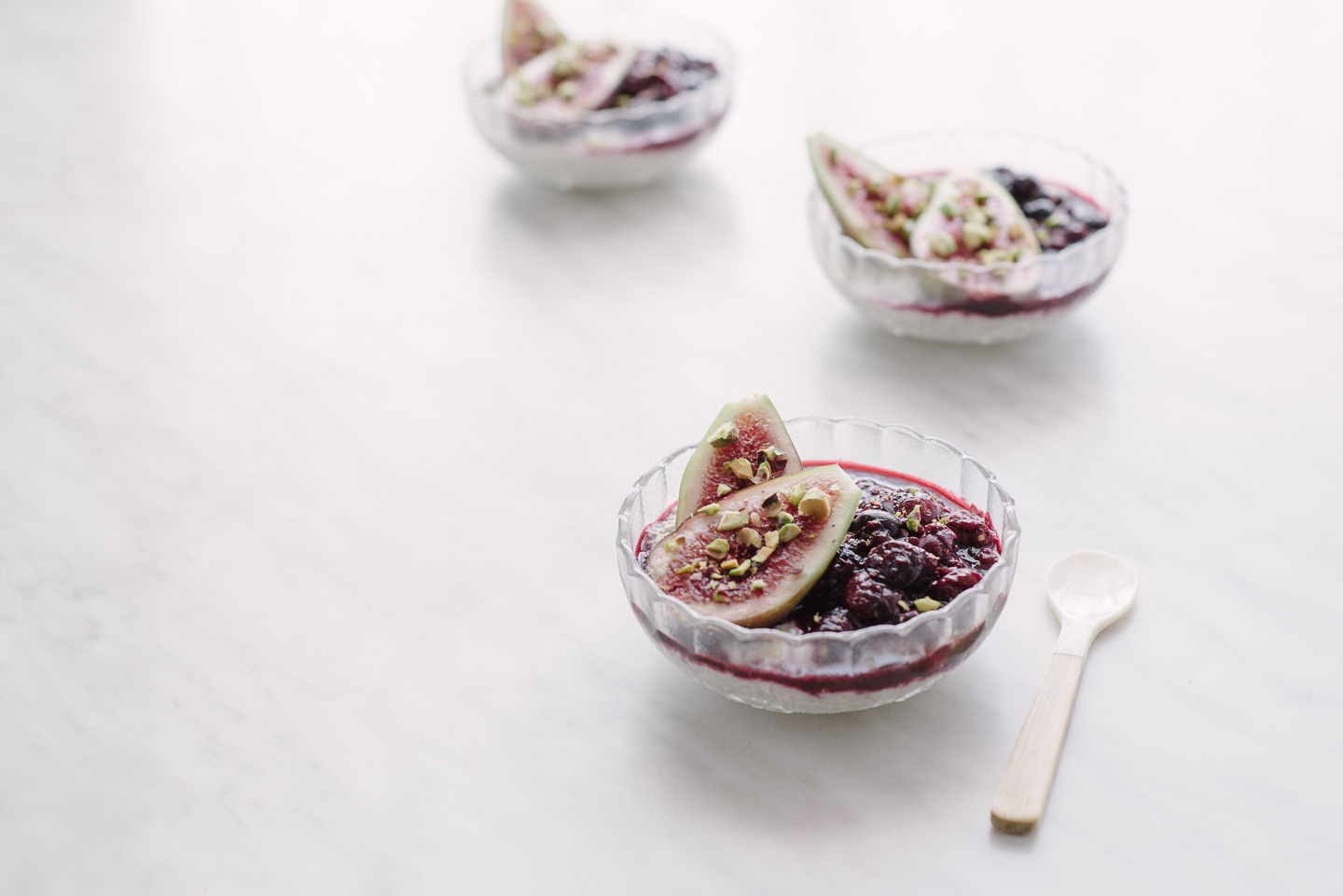 So as soon as I got up that morning I mixed a cup of white chia seeds with some milk, vanilla bean extract, vino cotto and honey. I then simmered berries with spiced mead and orange juice for a few minutes before leaving the mixture to cool.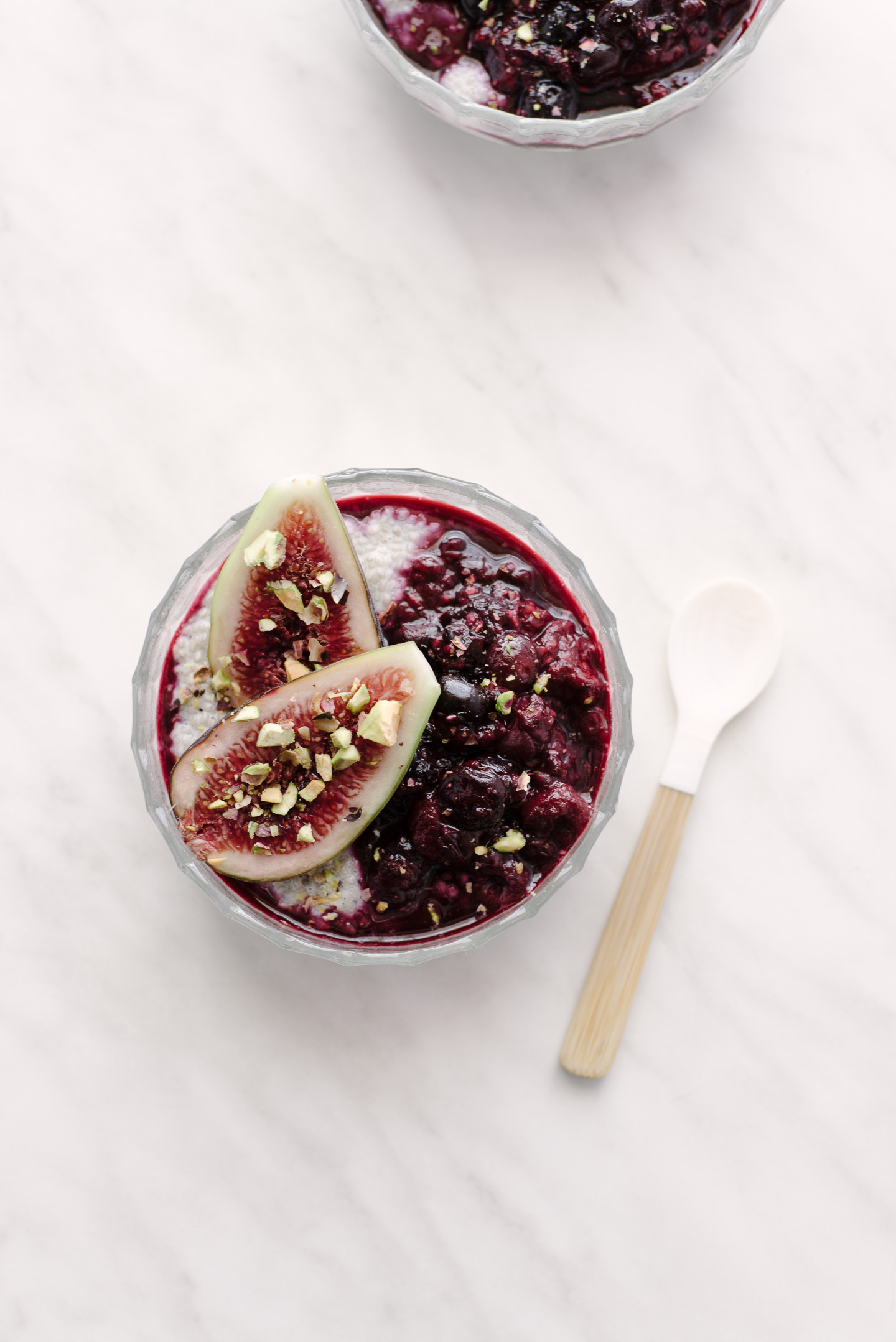 Next, I ran around the house getting four kids fed, dressed, packed and into the car. After the usual arguments about what everyone was wearing — my 5YO is as maddeningly stubborn as his sister — we left the house and were on our way.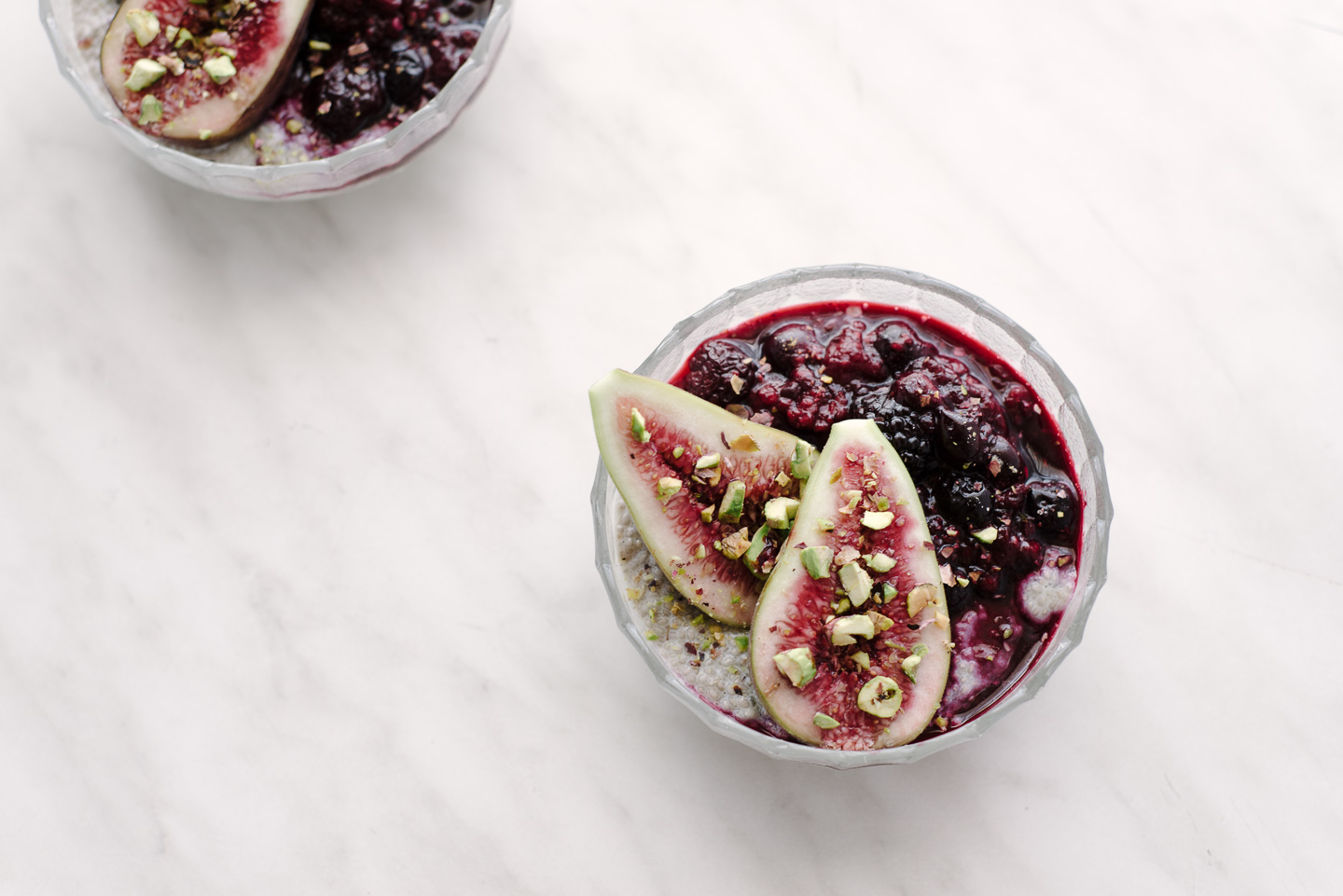 Once we arrived at my friend's home I borrowed plastic bowls and spooned the chia mixture and stewed fruit into them. As we caught up on each other's news and the kids rampaged around the place I chopped up some fresh fruit and added it to the chia bowls.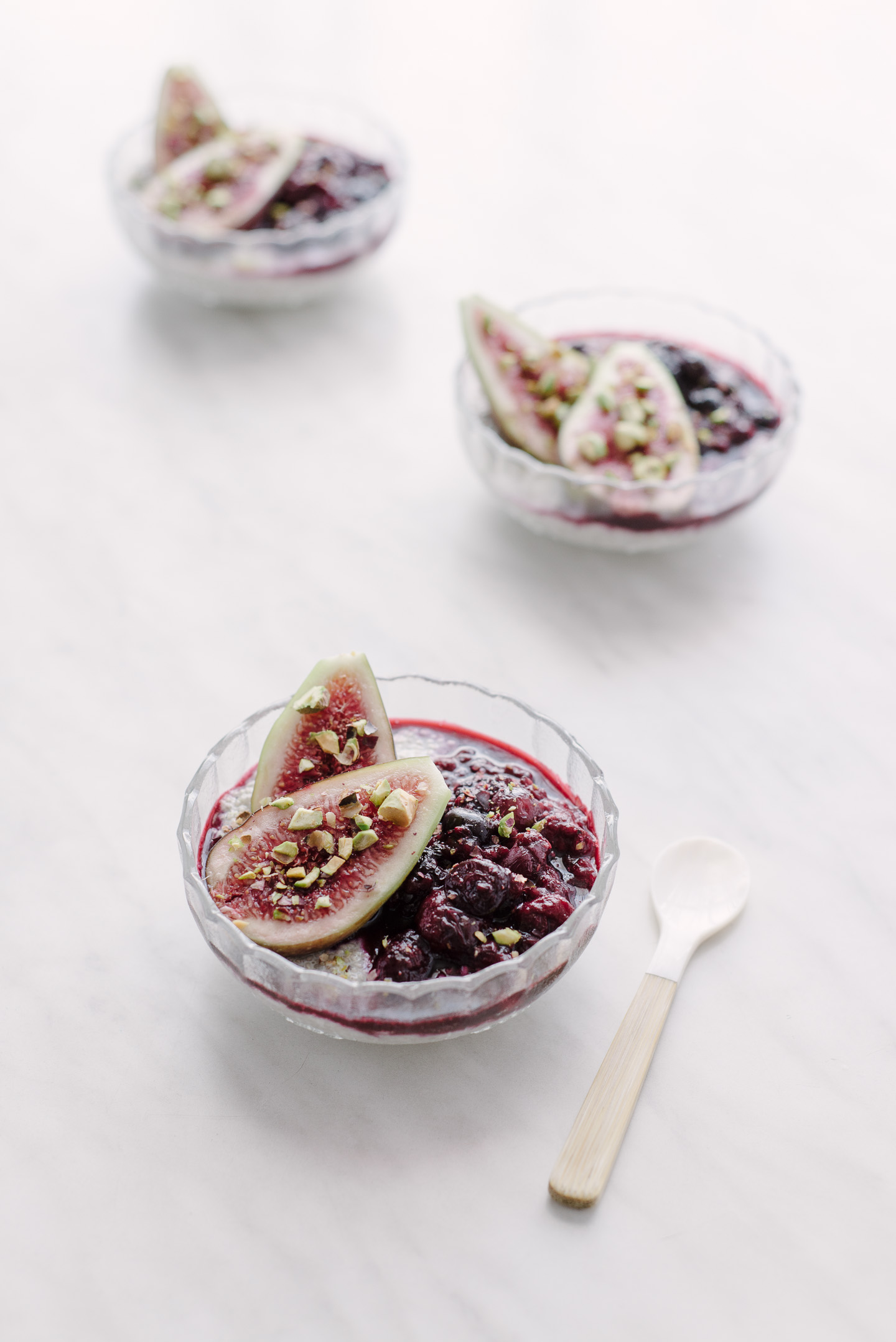 And that was it. Too easy, right? You can totally do this. With or without rampaging kids in the background.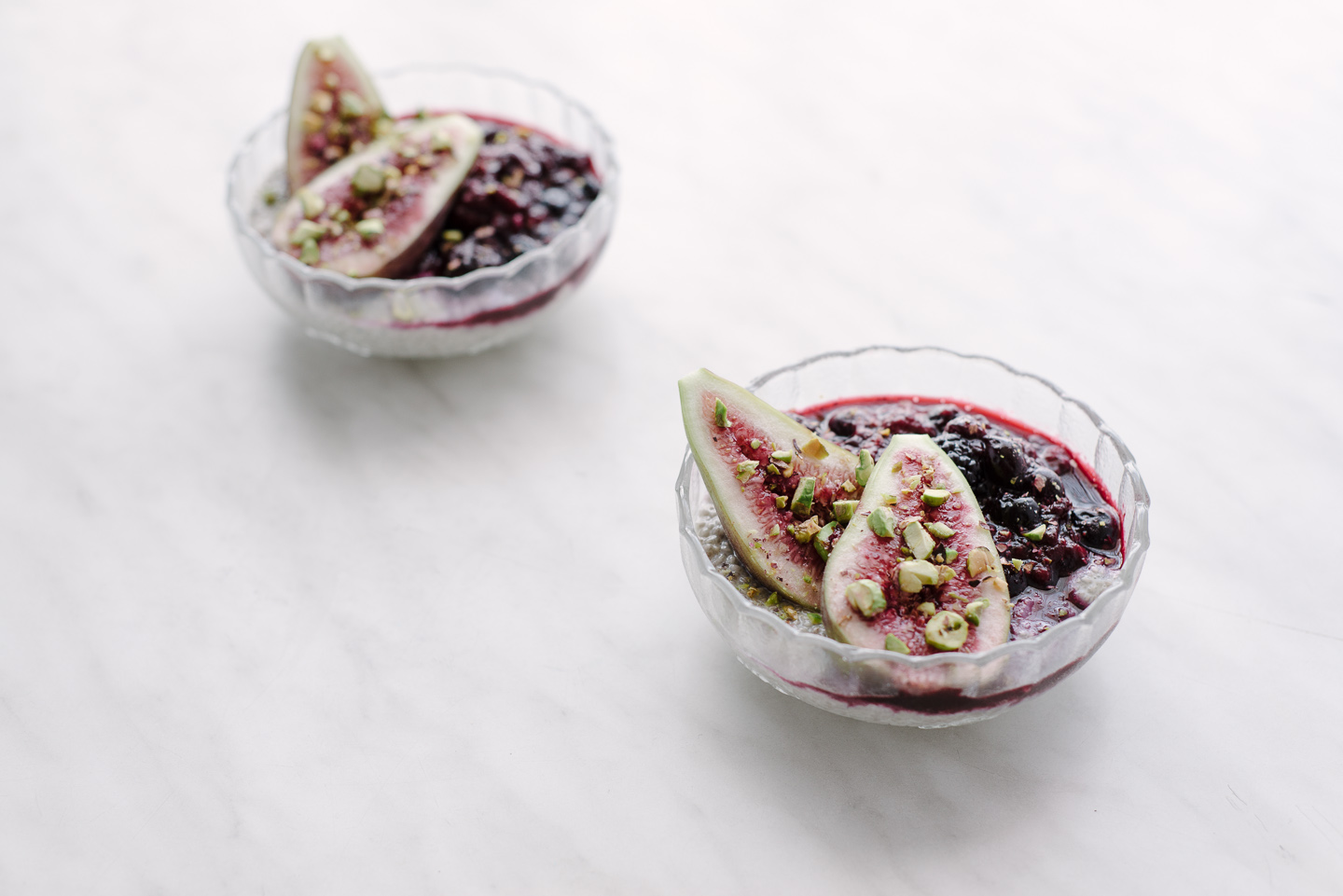 Chia Bowls with Spiced Mead Berries
Author:
Christina Soong | The Hungry Australian
Recipe type:
Breakfast or Dessert
Prep time:
Cook time:
Total time: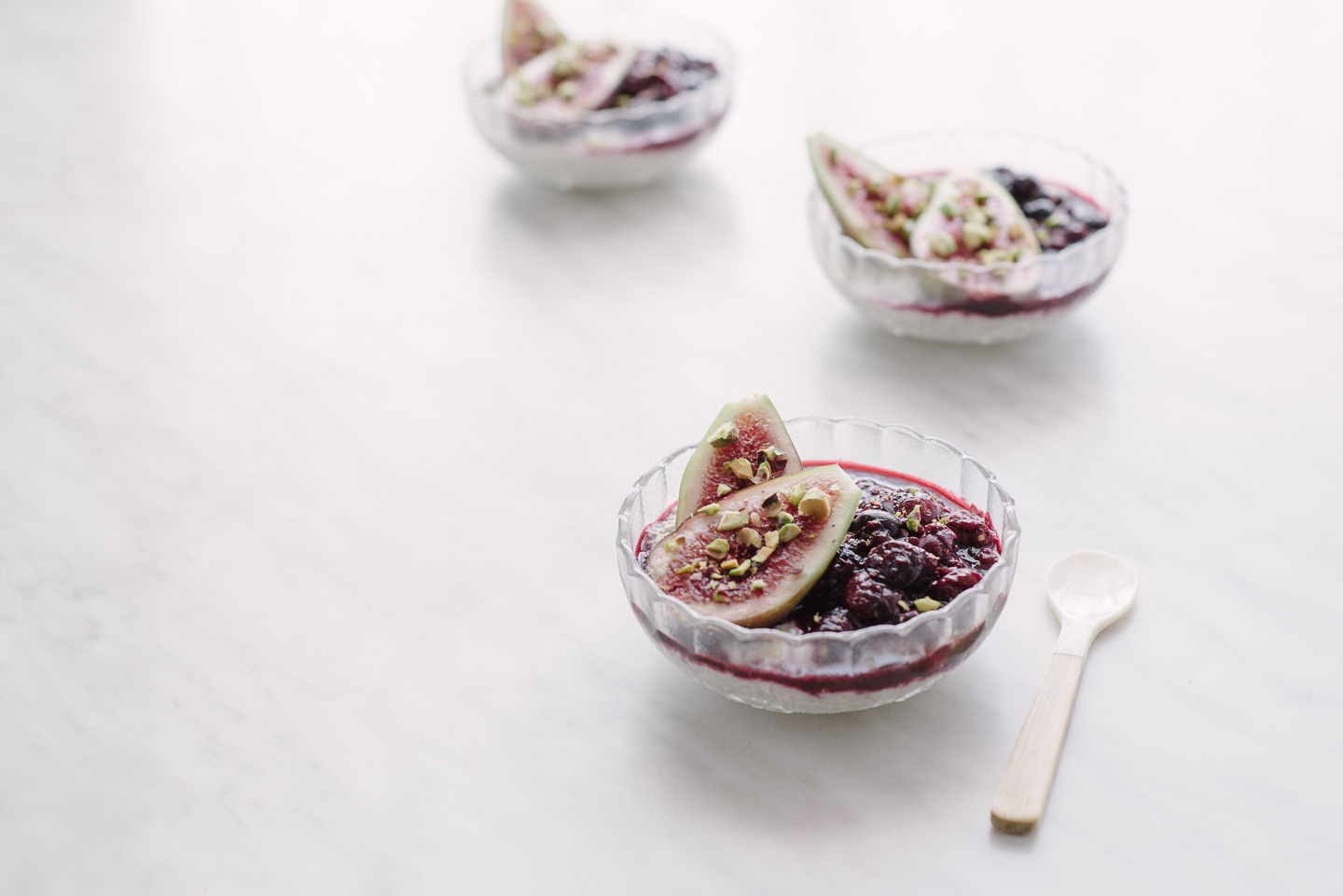 A super easy dish suitable for breakfast or dessert
Ingredients
INGREDIENTS
1 cup white chia seeds
1.5 cup milk (I used a mixture of cow's milk and soy milk)
1 teaspoon vanilla bean extract
1 tablespoon vino cotto
2 tablespoons honey (or to taste)
1 packet mixed frozen berries
3 tablespoon spiced mead
1.5 tablespoons orange juice
Fresh fruit - a few figs or a punnet of strawberries, raspberries or blueberries
A few roasted and salted pistachios, shelled and roughly chopped (optional)
Instructions
In a medium bowl, mix chia seeds with milk, vanilla, vino cotto and honey until thoroughly combined.
Cover and leave overnight in the fridge.
In a small saucepan mix berries with mead and orange juice. Cook over a medium heat for 8 minutes and then leave to cool.
To assemble, wash, hull and dice the strawberries and wash the blueberries.
Spoon a few tablespoons of chia into a bowl and then top with a few tablespoons of stewed fruit and fresh fruit.
Garnish with pistachios if desired.
Notes
If you leave the chia mixture for a while (or overnight) and the mixture becomes too thick simply whisk in some extra milk before adding the fruit.