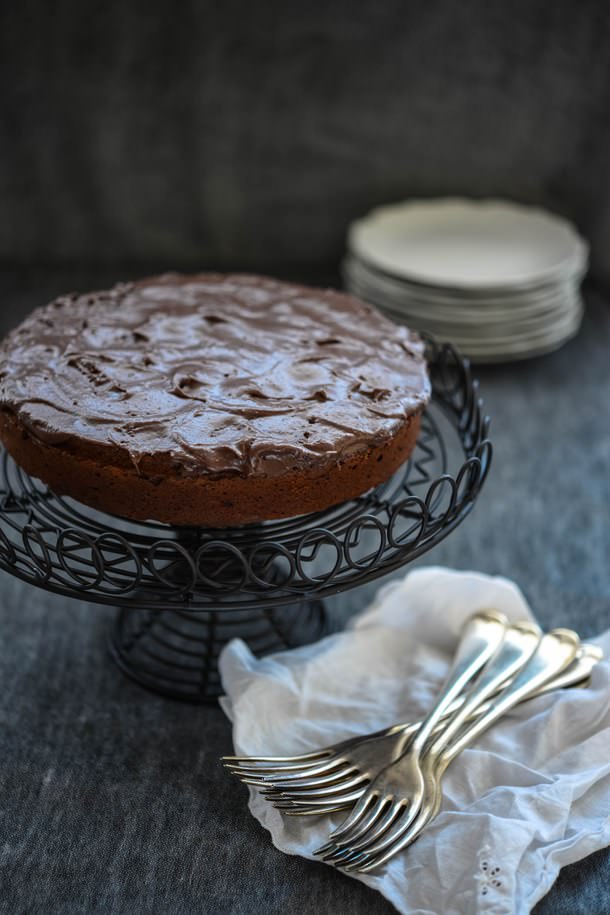 J is my three year old son. He makes my heart fill to overflowing with his sunny nature, cheeky grin, outrageous demands and obsession with cars and helicopters. So you can imagine how concerned I was when he stopped gaining weight last year.
J has always been a skinny boy with a small appetite but over the last six months he ate less and less. I tried everything, from cooking his favourite foods to bribery to feeding him while he watched TV or played in the bath. It was both frustrating and stressful – I come from a long line of greedy eaters so his disinterest in food just didn't make sense to me.
After numerous visits to a paediatrician who kept telling me he was just a small boy I had him tested for food intolerances. There is a family history of food allergies and intolerances and J had suffered full-body eczema as a baby as a result of them. Over time he had seemed to grow out of those intolerances but maybe I'd been mistaken or perhaps he had developed new ones?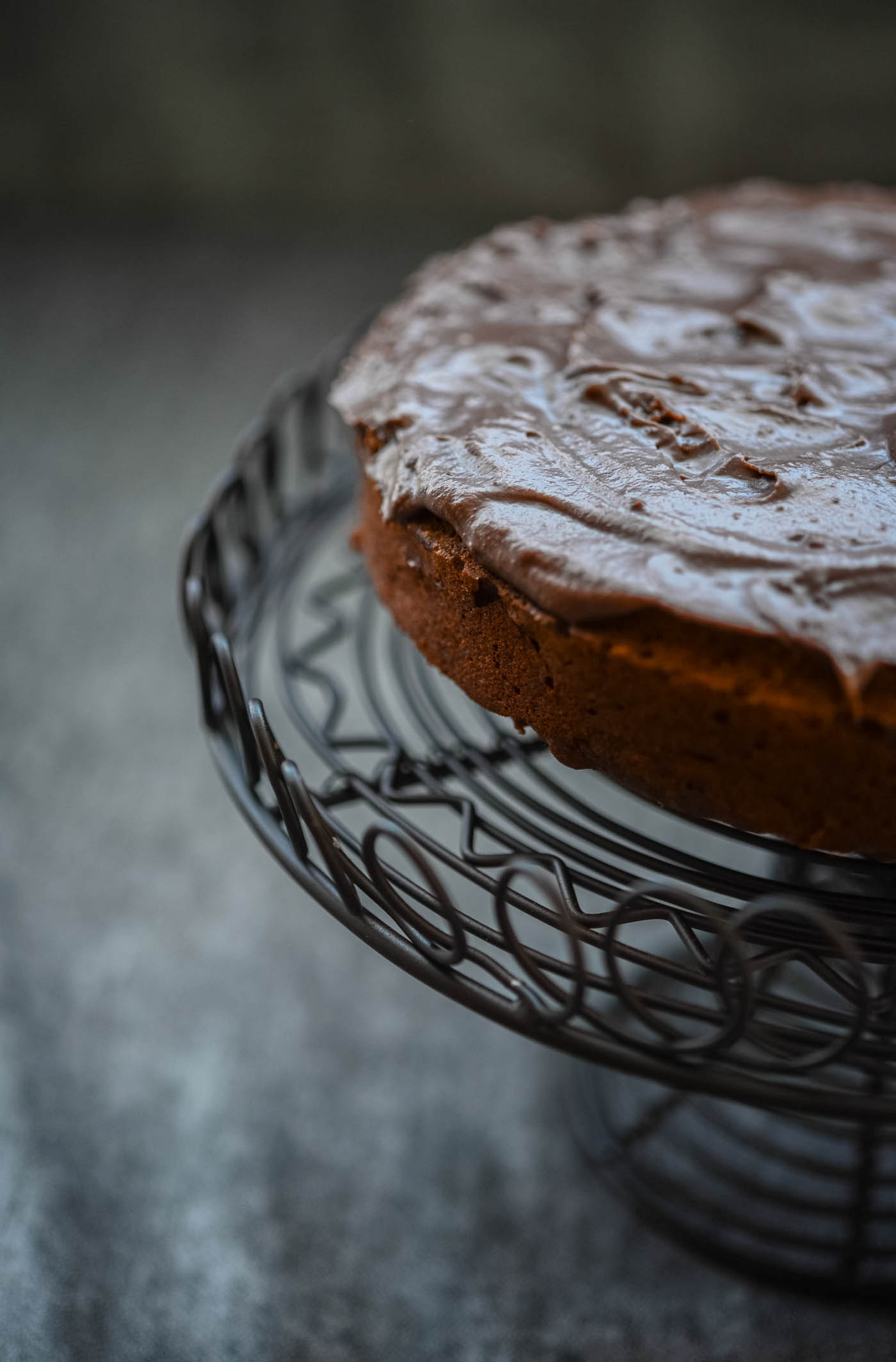 The report came back and it confirmed my suspicions. J had multiple food intolerances, including dairy, eggs, oats, cashews, hazelnuts, olive, peanut, pistachio, soy beans and lemons. While some of these weren't a problem others were as they were foods he ate everyday: he drank milk morning and night and I cooked him pancakes made with eggs, milk and butter four times a week.
A day after I cut out all the blacklisted foods J started eating a normal size children's meal as opposed to his usual minute portions. He started asking for food between meals. I was ecstatic.
Learning how to feed J without so many of his usual foods on the menu has been a challenge.  I've been substituting his usual fare with a whole range of different foods (I'll blog about them in an upcoming post if you're interested) as I work out how to feed my son safely. But it's hard to explain food tolerances to a three year old – he gets upset when told he can't have his regular ice cream or soft boiled egg and toast for breakfast.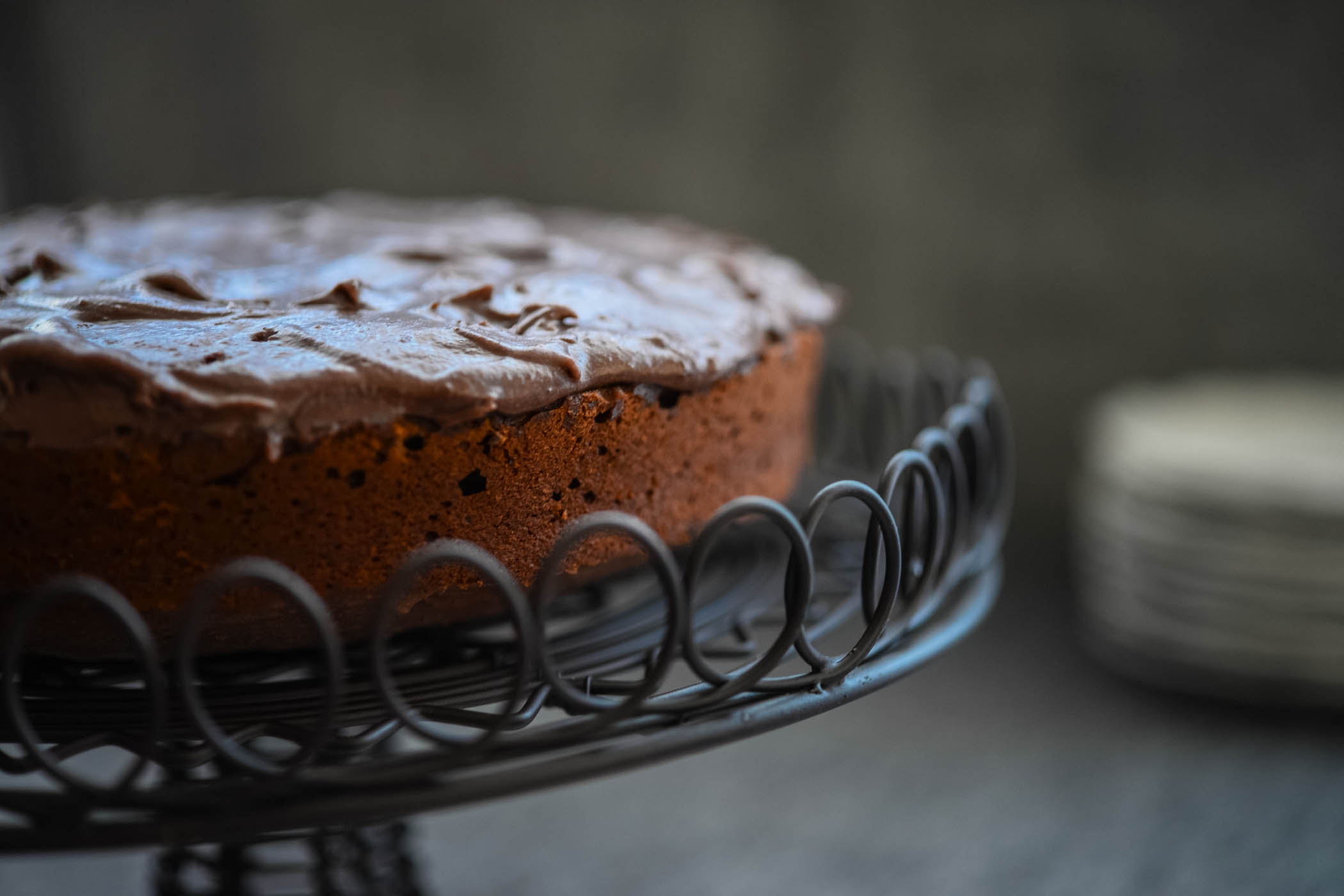 However, of all the foods he can't eat anymore J misses chocolate most of all. So the other day I came up with this Chocolate Banana Cake for him. It's chocolately and dense but not overly sweet, with a texture somewhere between a mud cake and a butter cake. Yes, it does have some sugar in the scant amount of icing included to satisfy my kids' obsession with sweet toppings but otherwise it's pretty healthy.
While cake is not on his everyday menu, J has been steadily gaining weight since I started him on his new diet. When he wakes up in the morning he asks for breakfast and he tells me that he's hungry at least a couple of times a day. My son is eating, finally, and I couldn't be happier.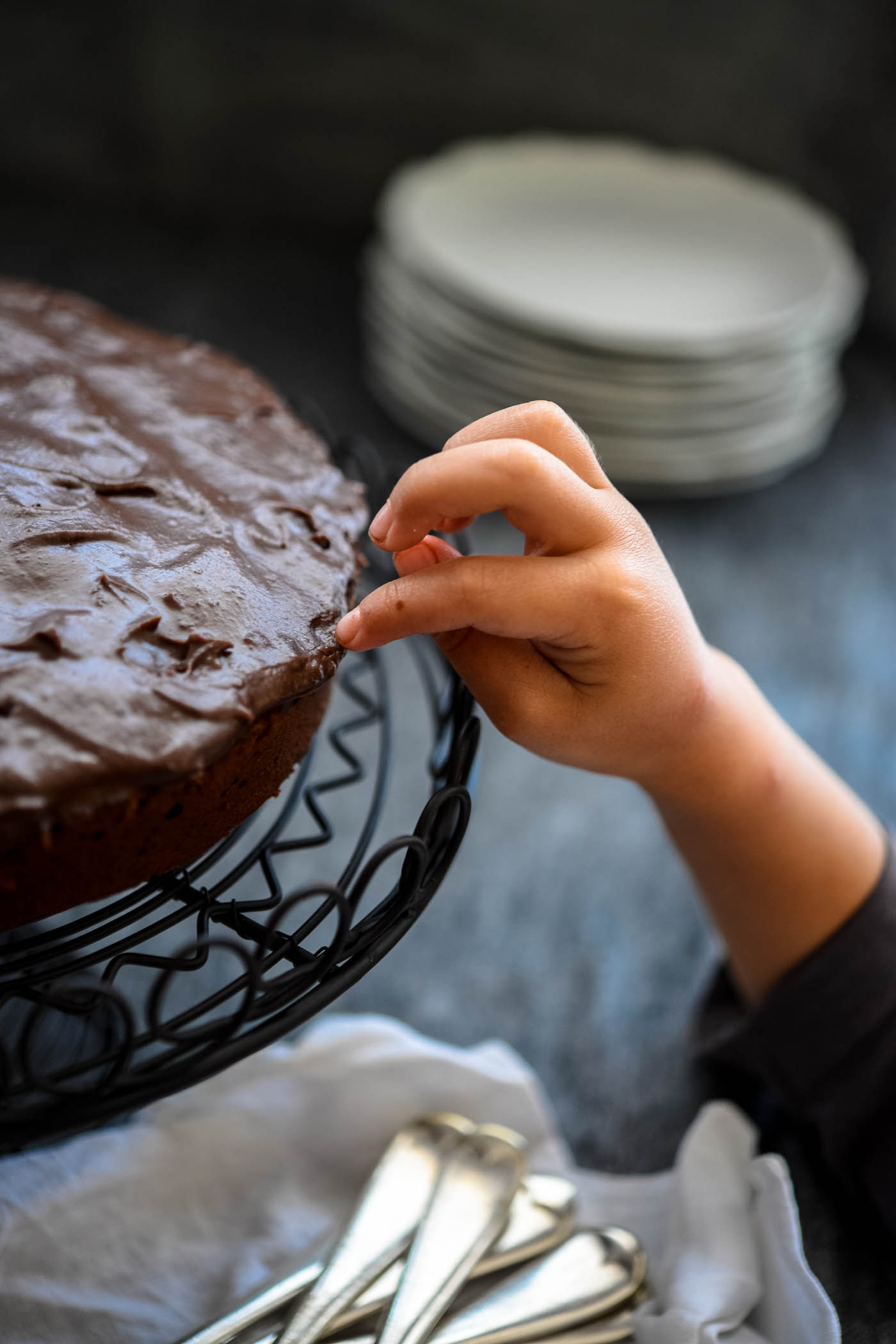 INGREDIENTS – CAKE
300 grams plain flour (approx 2 cups)
2 teaspoons baking powder
1/3 cup cocoa powder
150 mls rice milk
125 grams dairy-free margarine, melted and then cooled slightly (I use the original Nuttlex)
2 egg replacers (you can substitute 2 eggs)
150mls rice malt syrup, heated a little so runny (you can substitute 125grams sifted brown sugar if you like)
3 bananas, peeled and blended
INGREDIENTS – ICING
1 cup icing sugar
1 tablespoon cocoa
3 tablespoons dairy-free margarine, melted and then cooled slightly (I use Nuttlex)
1-2 tablespoons rice milk
METHOD
Preheat oven to 170 degrees Celsius and spray a cake pan with baking spray.
Sift dry ingredients in a large bowl.
In a smaller bowl, mix milk, margarine and egg replacers/eggs until combined.
Add milk mixture, rice malt syrup and blended banans to dry mixture and mix until thoroughly combined.
Pour into cake pan and then bake in the oven for 50 minutes or until an inserted skewer comes out dry.
Leave to cool for 10 minutes in pan and then turn out on a baking rack to cool.
To make icing, sift icing sugar and cocoa together in a small bowl and then add melted butter and rice milk. Stir thoroughly until combined and then ice the cooled cake (an offset spatula is ideal). If you also want to ice the sides of the cake then make up double the icing recipe.