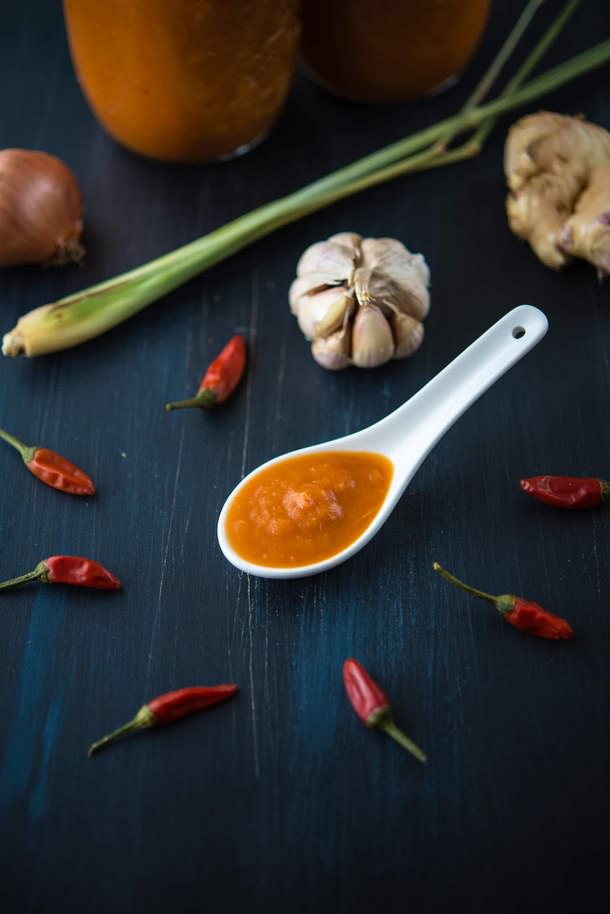 I have a problem. *hangs head*
It started off with a little bit here and then a little bit there when I was younger. Pretty soon I was hooked and nowadays I need my fix at least once a day.
The problem is that it's so socially acceptable in Australia, too. People actively encourage you to indulge, egging you on to see how much you can imbibe in one sitting. No one ever says, "don't you think you've had enough?" or "maybe that should be your last bottle." People think my addiction is a laugh, not a problem.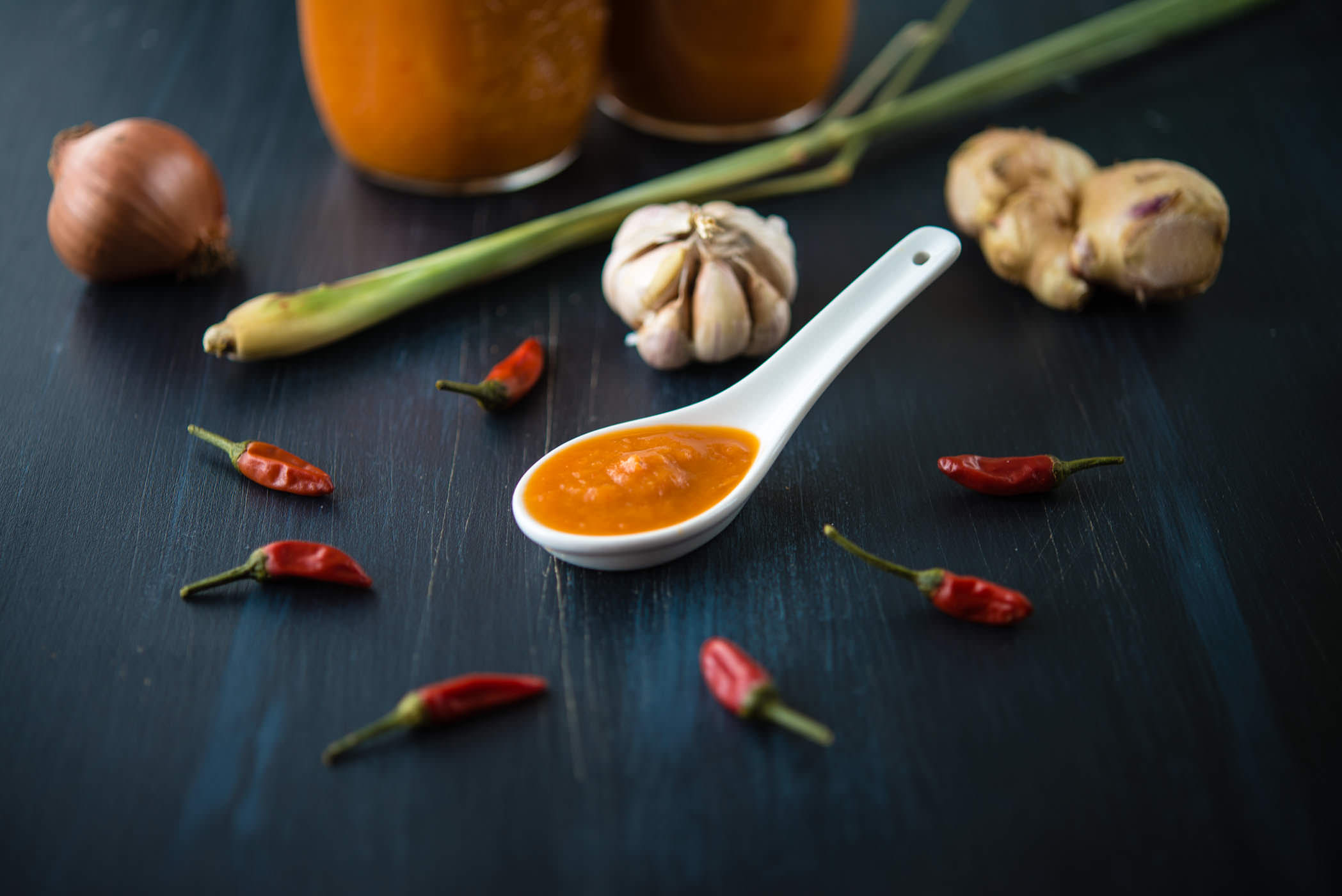 But I do have to take responsibility for my own actions. If truth be told, I've never needed any encouragement to binge on my drug of choice.
What am I talking about? Why, chilli of course!
Yes, my name is Christina and I am a chilli addict. I'm hooked on the endorphin rush, the mouth-tingling, the seared taste buds, and the numb lips. With chilli always on the menu, I toy daily with that fine line between pleasure and pain that Samantha Fox sung of.
Maybe I never stood a chance because it's in my blood. My Chinese father was born in Penang, Malaysia, so grew up eating a cultural smorgasbord of Malaysian, Chinese and Indian food. Even now, his favourite birthday present ever remains a basket of mixed chilli sauces my brother and I put together.
So when I decided to make a sauce to celebrate Electrolux's Open Sauce competition and this TurboPro giveaway it had to be a chill sauce. What a sauce this is, too. Fiery, intense and fragrant, this chilli sauce is the stuff that red-hot dreams are made of. I started tasting it when cooking it and could barely restrain myself from eating the whole jar.
Electrolux's Open Sauce competition is open to everyone but I'd especially encourage you to enter if you're a passionate home cook. Upload your recipe here and then a jury (including moi) will select a winning recipe to be produced and distributed to Michelin-starred restaurants. You'll also receive 100 bottles of your own sauce to share amongst your family and friends. Entering the competition will take only a few minutes and the deadline is 21st March so head over there now.
And if you're a chilli freak like I am, I urge you to make this sauce. It's super easy and just too good.
$139 Electrolux TurboPro Giveaway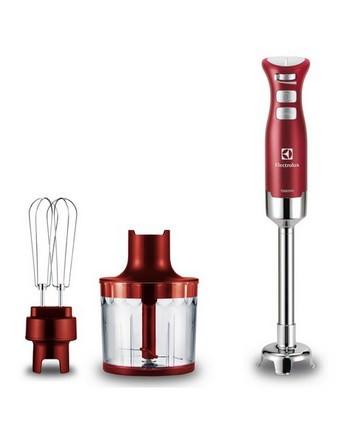 Thanks to Electrolux I have a $139 Electrolux TurboPro mixer — a fantastic, Chef-quality tool designed for home cooks — up for grabs. I've bought cheaper mixers before and they sometimes struggled but this baby has a 700W engine and will blend up practically anything. I used it to make this chilli sauce and it was seriously impressive.
Give Away Rules:
This competition is open to Australian residents only. Sorry, overseas readers – next time!
Log in to enter using the entry form below and click on each task to view the instructions.
You will receive one (1) entry for each task you complete below. For example, if you leave a comment below you receive one entry. If you leave a comment and 'like' The Hungry Australian on Facebook you will receive two entries. If you leave a comment, 'like' The Hungry Australian on Facebook and follow me on Twitter you will receive three entries. You get the drift!
For each of the tasks below click on the +1 Do It button to follow the entry instructions and record your entry. *** Don't forget to do this for each task you complete otherwise your entry will NOT be counted! *** 
The more times you enter the greater your chances of winning.
One lucky winner will be chosen at random.
Thanks for entering and good luck!
Chilli Sauce
Author:
Christina Soong-Kroeger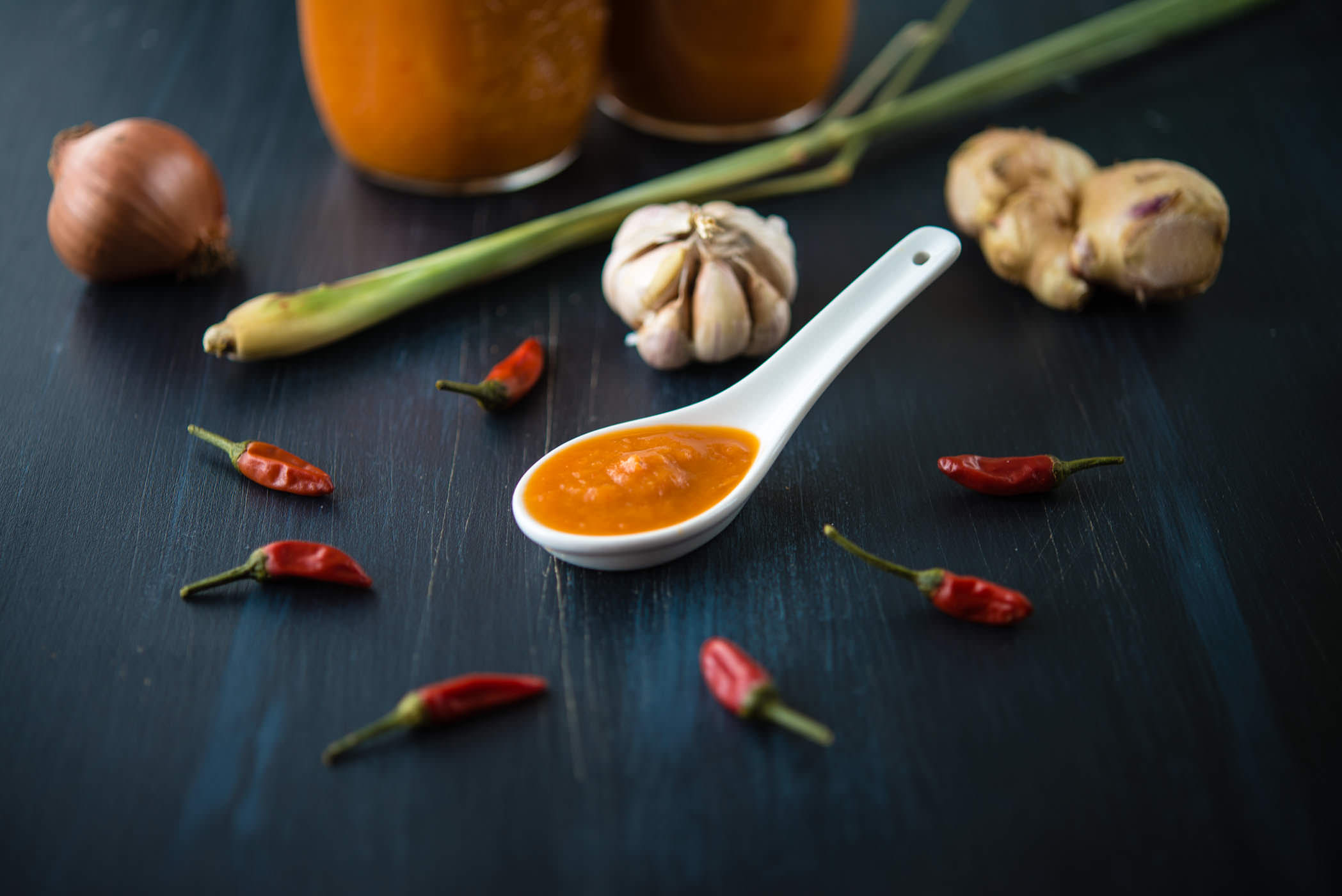 An intense, fiery and slightly sweet chilli sauce with lemongrass and fish sauce
Ingredients
1 kilogram ripe tomatoes, quartered
4 cloves garlic, chopped roughly
1 large onion, chopped roughly
1 lemongrass stalk, trimmed and chopped
5 Birds Eye chillies
¾ cup brown sugar
2 tablespoons red wine vinegar
1 tablespoon fish sauce
Instructions
Bring all ingredients to the boil and then simmer for 40 minutes.
Blend with a stand mixer such as the Electrolux TurboPro and then allow to cool.
Once cool store in sterilised jars and keep in the refrigerator.
Makes 2 x 500mls jars chilli sauce