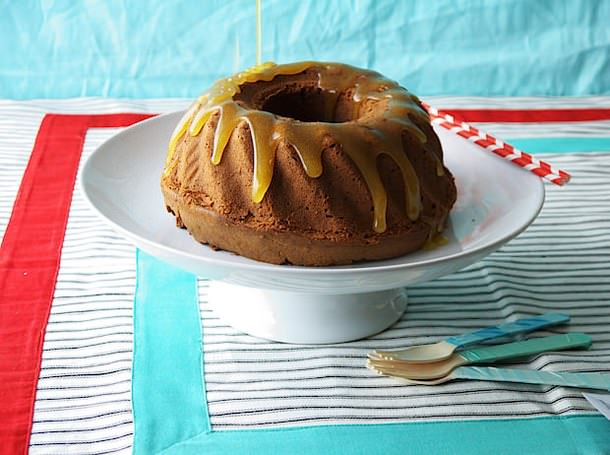 Two words: Salted. Caramel.
Be still my beating heart.
Salted Caramel is the taste sensation that shows no sight of ending. Quite rightly so, for the combination of butter, sugar, syrup, salt and cream is simply sublime, prompting spontaneous groans from serious-minded men and women, who are helpless before its power.
I adore salted caramel but had never made it at home. So when Sweet Adventures' Feeling Saucy blog hop rolled around, I knew my moment had come.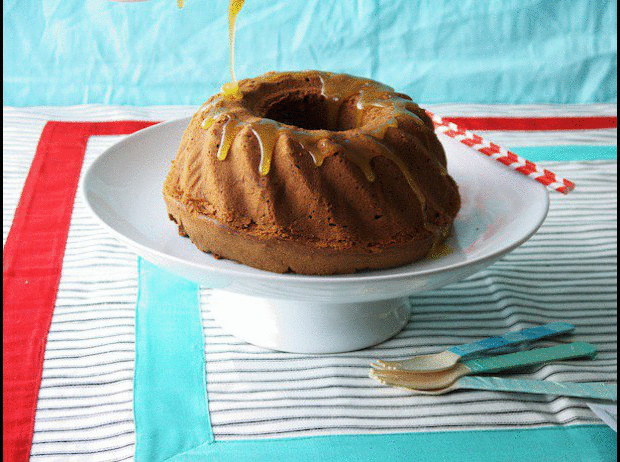 For those new readers, Sweet Adventures is a group of Aussie foodbloggers – 84th & 3rd, The Capers of the Kitchen Crusader, Delicieux, Dining With a Stud, and I, The Hungry Australian, who host a monthly, dessert-themed blog hop. You can visit the other blogs taking part in our hops via the thumbnails at the bottom of each post.
Previously, we have hosted: Berry Nice to Meet You (August 2012); Nuts About Sweets (July 2012); Sweet as Pie (June 2012); What's Your Cup of Tea? (May 2012); Lemons (April 2012); Layer upon Layer (March 2012); Love at First Bite (February 2012); Death by Chocolate (January 2012); Festive Favourites (December 2011); and Great Australian Pavlova (November 2011).
This month KC at the Capers of the Kitchen Crusader is our lovely hostess so if you blog and love to cook check out her Feeling Saucy post and join in the fun. You have until Monday September 24th to join the hop.
To make this cake, I used this great chocolate cake recipe I created for AustralianFood.About.com and adapted this salted caramel sauce recipe by Nigella Lawson for Stylist Magazine.
Make it. Eat it.
You'll weep, dance and sing.
And don't forget to scroll to the bottom of the post to check out all the other 'Feeling Saucy' entries. Enjoy!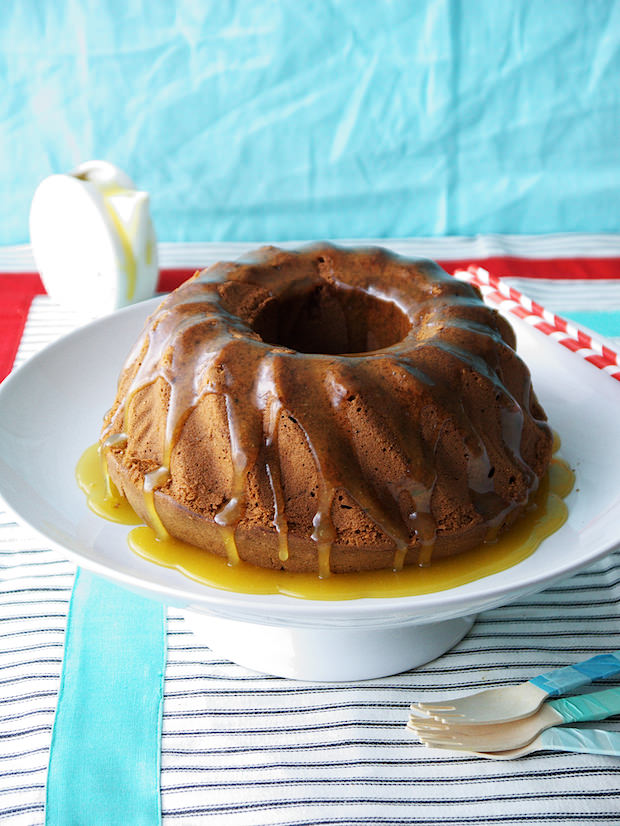 Author:
Christina Soong-Kroeger
Prep time:
Cook time:
Total time: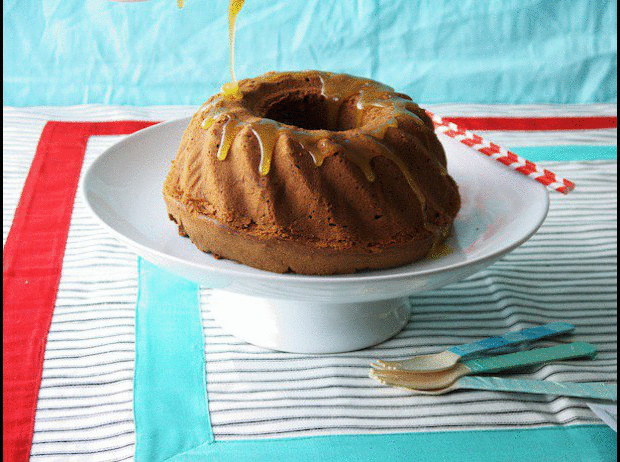 A sublime salted caramel sauce for pouring, dipping or bathing in
Ingredients
75 grams unsalted butter
100 grams raw caster sugar
3 tablespoons rice malt syrup
130 mls cream
1 tablespoon salt
Instructions
Put first three ingredients into a small saucepan and bring almost to the boil.
Immediately add the cream, stir and then simmer for three minutes.
Add salt and stir.
Turn off heat and leave to cool. The sauce will darken and thicken.
Store in the fridge but heat up before serving.