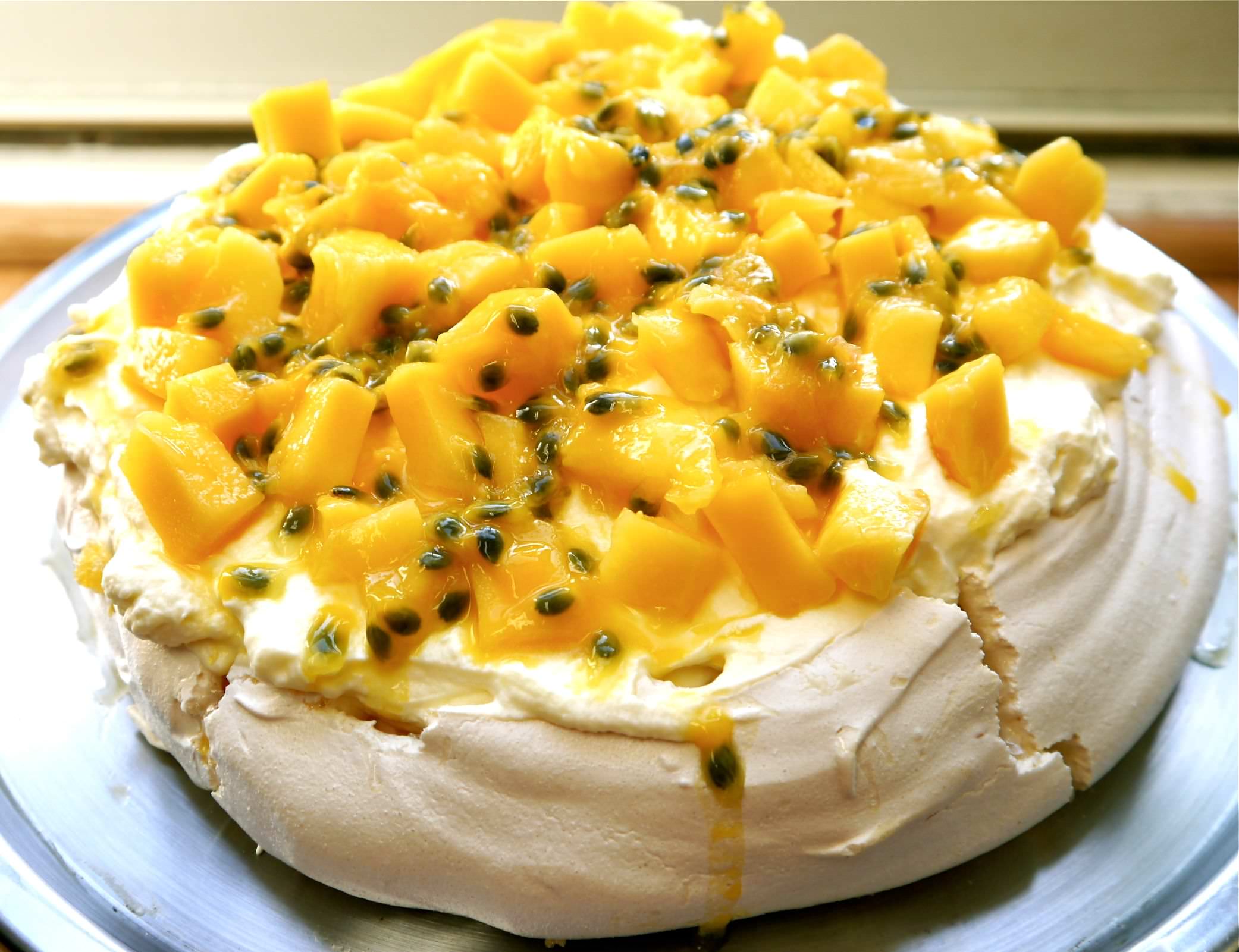 Are you a food blogger? Do you love pavlova, that iconic Australian meringue and cream dessert? Have you ever been curious about making one?
Well, we'd love you to join us for The Great Australian Pavlova Blog Hop on November 27th!
A couple of nights ago I was on Twitter when I tweeted that I was eating peanut butter out of the jar with a spoon. A BIG spoon.
This led to some friendly banter with other tweeting food bloggers about food cravings. Jennifer from Delicieux asked if I was going to cook a peanut and chocolate cake for my blog and I told her I was actually thinking about a pavlova. Then Nic from Dining with a Stud, Heather from The Capers of the Kitchen Crusader and JJ from 84th & 3rd all joined in with stories about their favourite pavlovas.
So the five of us decided to organise a pavlova blog hop* so that we could all cook our versions and then share the recipes and photos with each other.
And if you're a food blogger, we'd love for you to join us, too!
You don't have to be an Australian food blogger to join in either – this blog hop is open to food bloggers world-wide. So if you've ever wondered what a pavlova was all about, here's your chance to give it a go.
Here's how it will all work.
On Sunday 27th November (Australian Eastern Daylight Time) food bloggers keen to take part should post their pavlova recipe and photos on their own blog. They should then visit Delicieux, which will feature The Great Australian Pavlova Bake Off invitation post. Bloggers can submit the link to their pavlova post via this post and obtain The Great Australian Pavlova Bake Off link code to share on their own blog. This way, each blog involved will show everybody's pavlova submissions.
You are encouraged to share your post/entry into The Great Australian Pavlova Blog Hop with your fans and followers on Facebook and Twitter, using the common tag, #pavbloghop, when tweeting.
And that's it. Too easy.
So what are you waiting for? Start separating those eggs now!
And we look forward to seeing everybody's brilliant pavlova creations on November 27th.
The Great Australian Pavlova Blog Hop
Sunday 27th November, 2011 (Australian Eastern Daylight Time)
Post entries at Delicieux.
* A blog hop describes the practise of moving from one blog after another to read the entries or to leave comments.