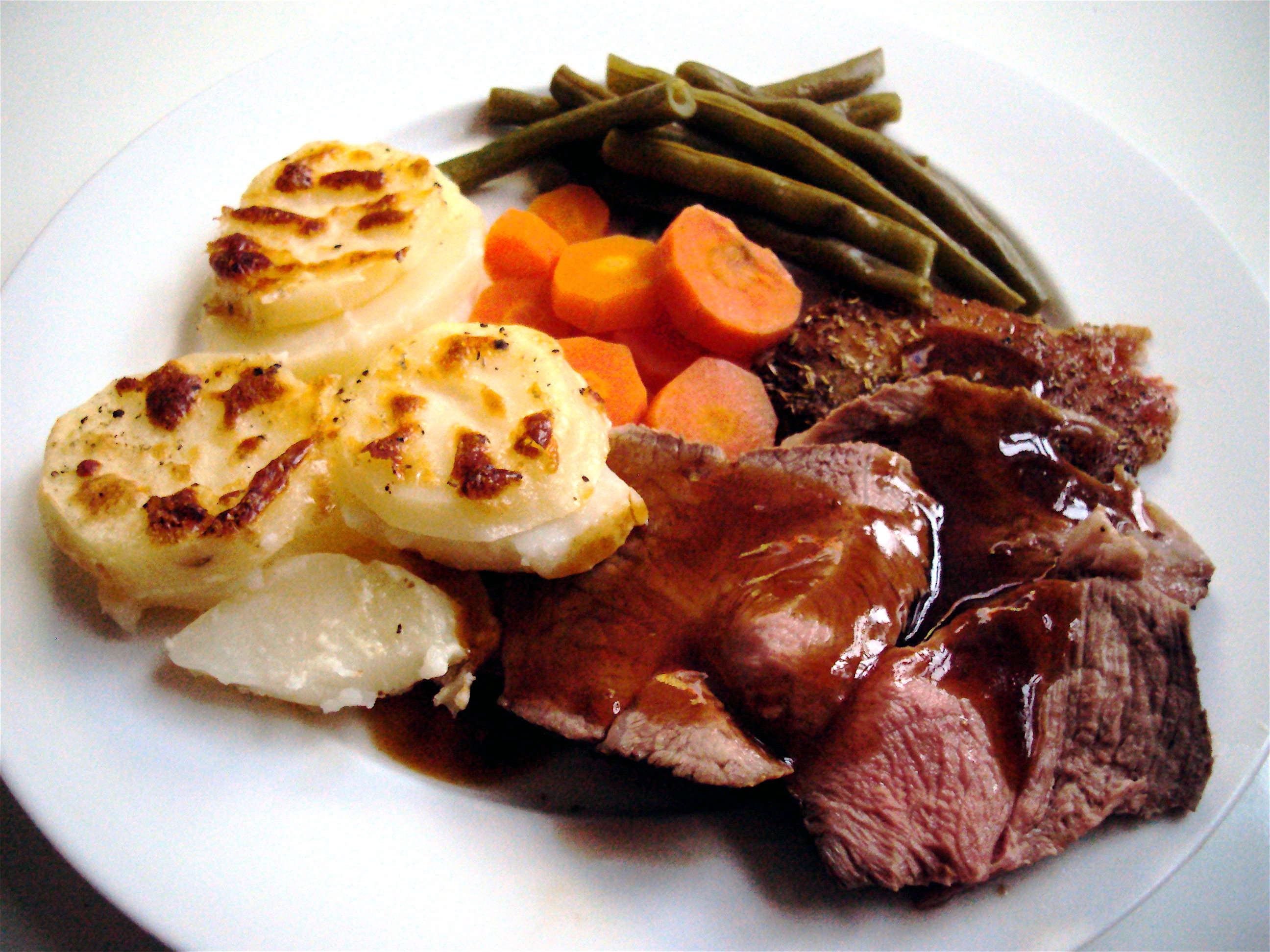 If you were living in Australia in the 80s you probably would have seen this TV advertisement starring a then unknown Aussie actor.
[youtube=http://www.youtube.com/watch?v=Tt1YV9Bj72c]
Did you recognise her? Yes, that's Australian actor Naomi Watts turning down a date with Tom Cruise in favour of her mum's lamb roast. Tom Cruise was then fresh from the success of Top Gun and Cocktail and hotter than hot, but Naomi knew what was truly desirable and important.
I'm with Naomi on this. As a meat eater, a lamb roast is one of the ultimate feasts, reminding me of countless family dinners. Lamb roast is what I cook when we have people over and want to make a meal more of an occasion, or when I want to spoil my family.
A couple of days ago I was browsing food blog, Manu's Menu, when I spotted her recipe for roast pork with apples and prunes. This got me hungry for a roast dinner so when I spotted some nice lamb legs today at the supermarket, I pounced.
My version of lamb roast is a little fancier than my mum's. She simply rubs the leg of lamb with salt and pepper but I like to add rosemary and garlic infused olive oil for extra flavour.
I'd give up a date with Tom Cruise – or today's equivalent: Robert Pattinson – any night for this.
INGREDIENTS FOR THE LAMB (for four people)
1/2 leg of lamb
Rosemary
Garlic infused olive oil
Salt & pepper
INGREDIENTS FOR THE POTATO BAKE
3-4 large potatoes
100 mls cream
100 grams grated cheese
Salt & pepper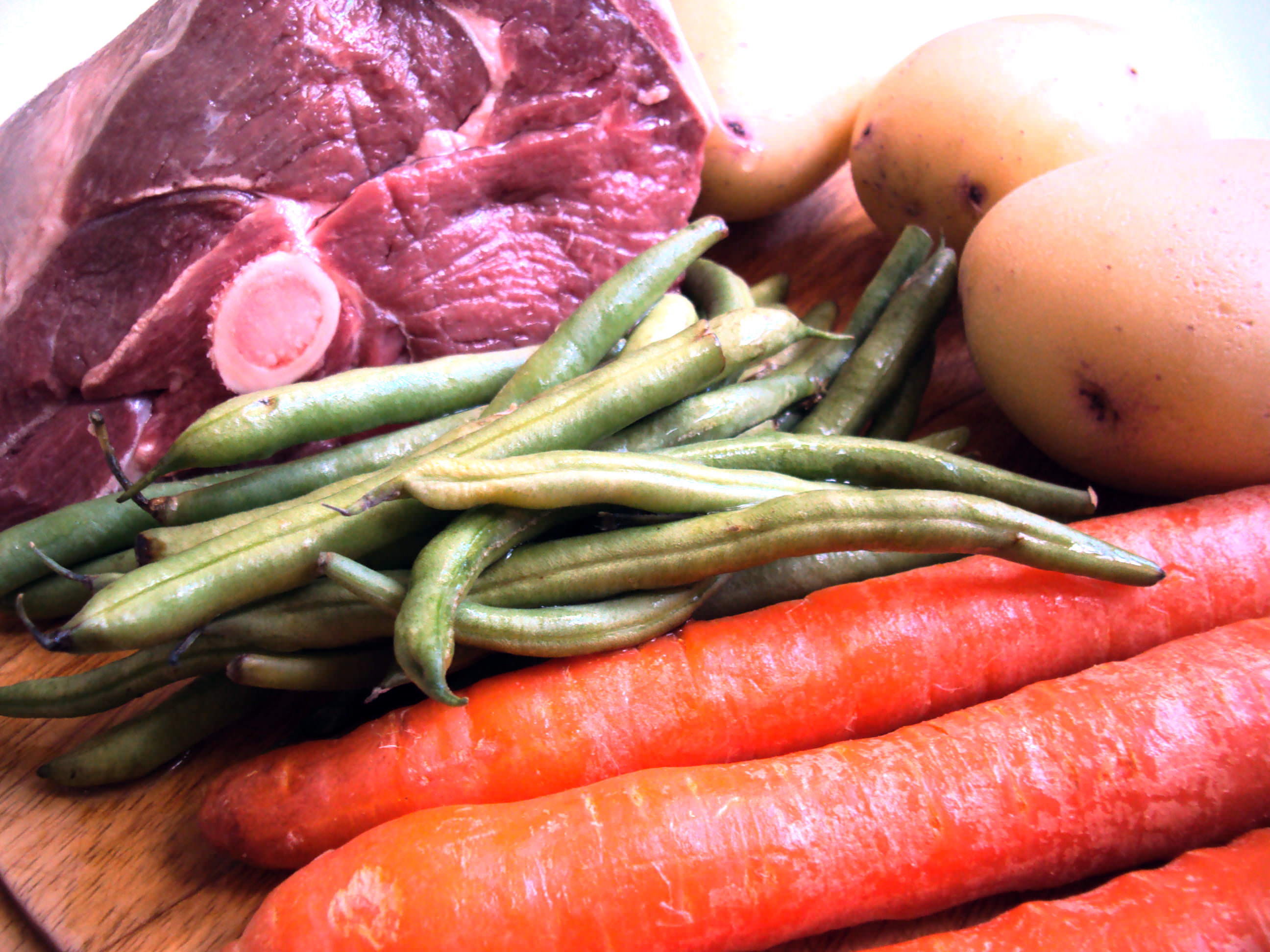 METHOD
Preheat oven to 220 degrees Celcius. Wash and pat dry meat with paper towels. Rub lamb all over with olive oil, then sprinkle with rosemary, salt and pepper. Rub in well.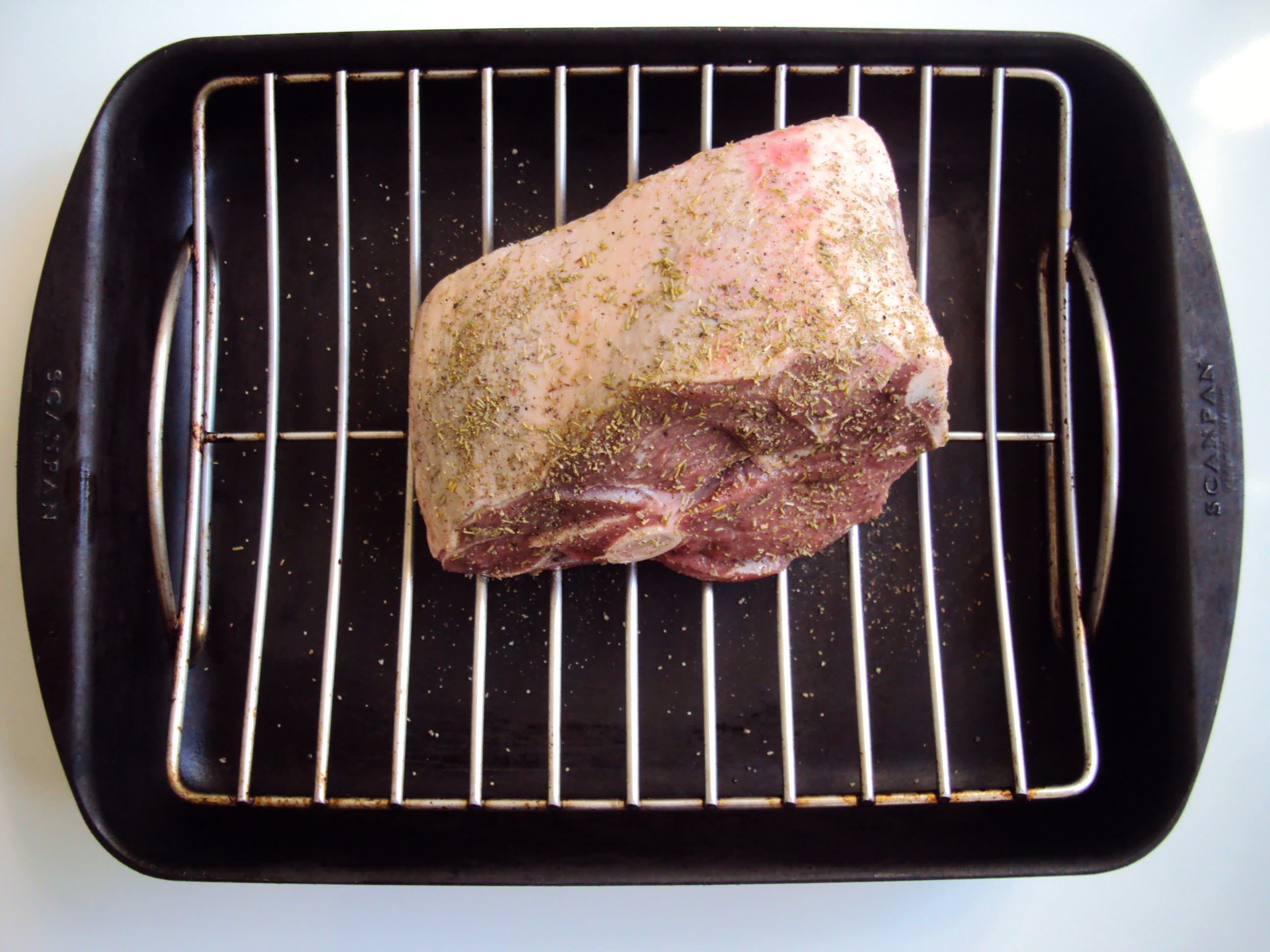 Peel and slice potatoes evenly. Layer potatoes in small casserole dish, seasoning each layer with salt and pepper as you go. Then pour cream over top and sprinkle with cheese.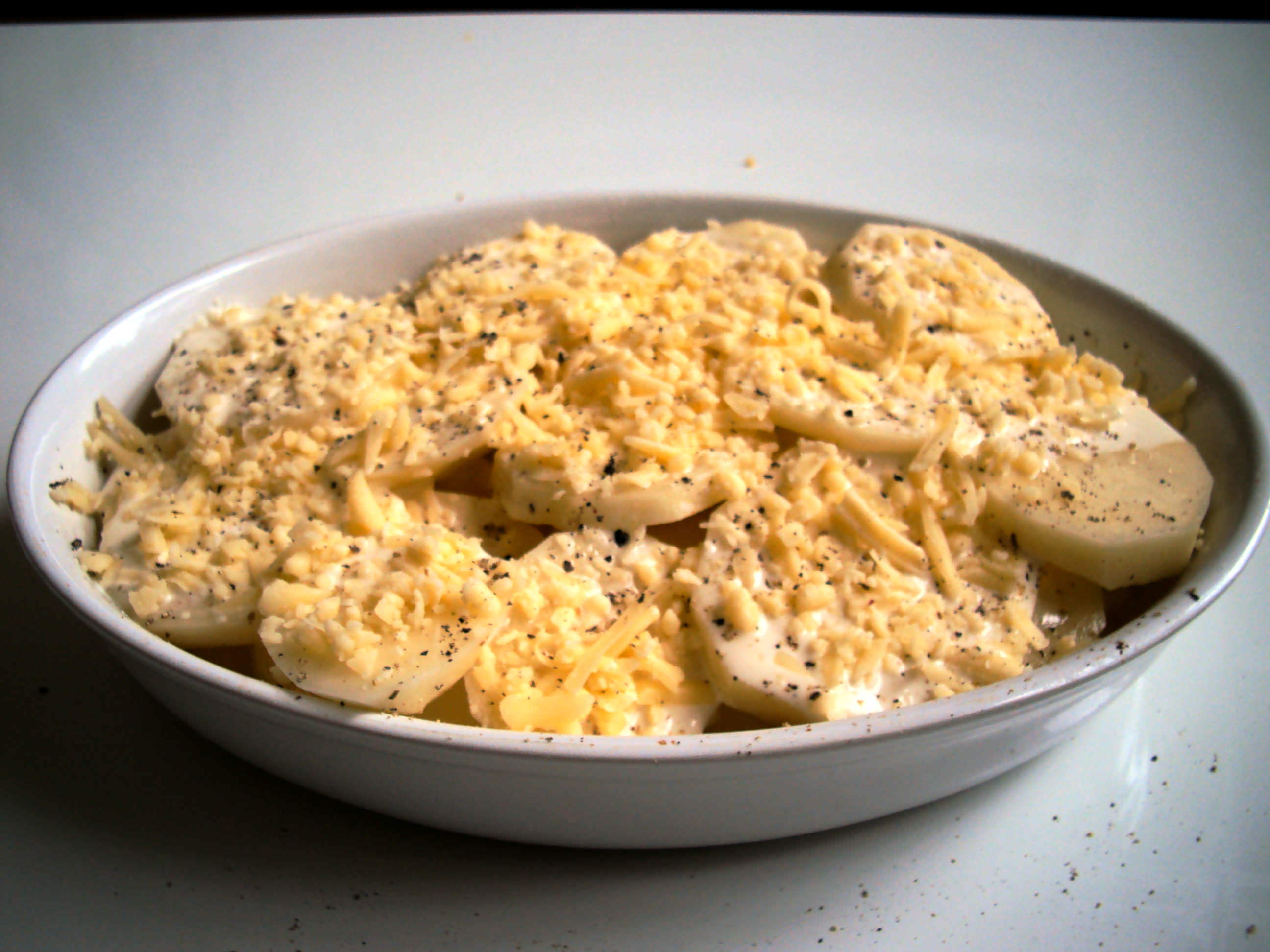 Place meat in hot oven. For cooking heat and times I turn to The Cook's Companion, that marvellous compendium of Australian recipes and ingredients by Stephanie Alexander. She likes to roast lamb at 220 degrees Celcius for the first half hour, then drop the heat to 200 degrees Celcius for the rest of the cooking time.
After the first half hour, Stephanie recommends 10-15 minutes per 500grams for pink lamb, 15-20 minutes for better done lamb and 20-25 minutes for well done lamb.
When you have 40-50 minutes to go on the meat, put the potatoes in so they finish around the same time.
Take the meat out of the oven and rest, loosely covered in foil. In the meantime, get on with making the gravy. Drain most of the fat out of the oven tray and then add a cup of red wine or diluted apple juice, and a few shakes of Lea & Perrins Worcestershire Sauce. Turn heat up and bring to boil. Make a cornflour slurry and add to pan to thicken the gravy. Stir furiously with a wooden spoon, making sure to stir in all the crusty, baked on bits that are full of flavour. Once gravy has thickened, remove to gravy jug.
Serve roast lamb and potato bake with steamed carrots and beans.
Dribble gravy over the meat. Tuck in. Have seconds. And maybe thirds.