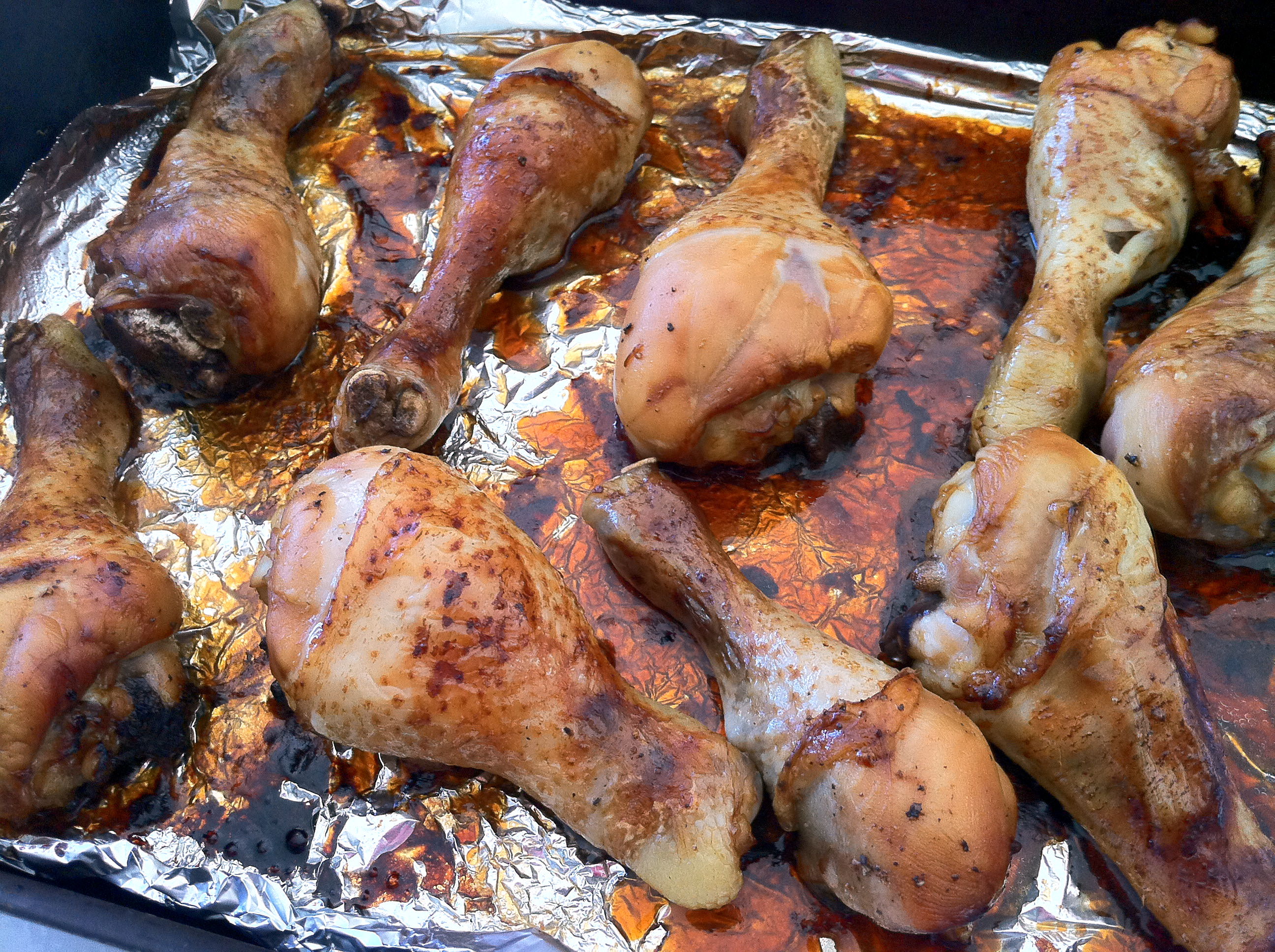 This is what I make when I'm in a mad hurry and have no time to think about cooking.
Honey Soy Chicken is ridiculously quick and easy to make; it literally takes only a couple of minutes. You chuck the marinade on the chicken and give it a stir, then you leave it for a bit before bunging the chicken in the oven to roast.
And that's it. Too easy. Plus, it tastes fantastic.
I like to serve this with my mum's fried rice and steamed green vegetables. Any leftovers make great snacks the next day, too.
INGREDIENTS
1.5 kilogram chicken drumsticks
3-4 tablespoons light soy sauce
1 tablespoon dark soy sauce
1 tablespoon runny honey
Freshly ground black pepper
METHOD
Wash and dry the chicken with paper towels and put in a large plastic bowl. Add the soy sauce and honey to the bowl and give it a good stir until the honey dissolves.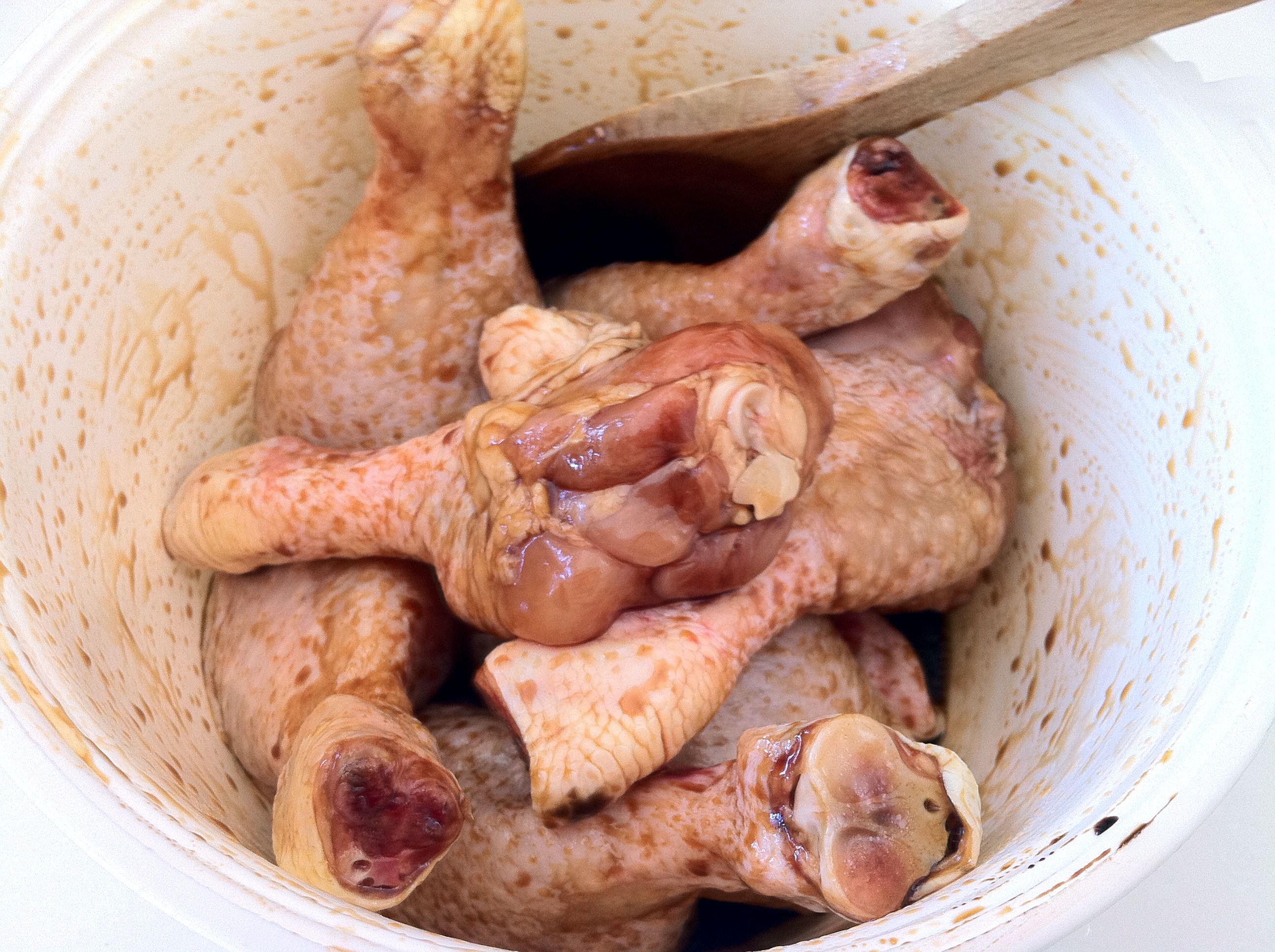 Finish with a good grind of black pepper and stir again.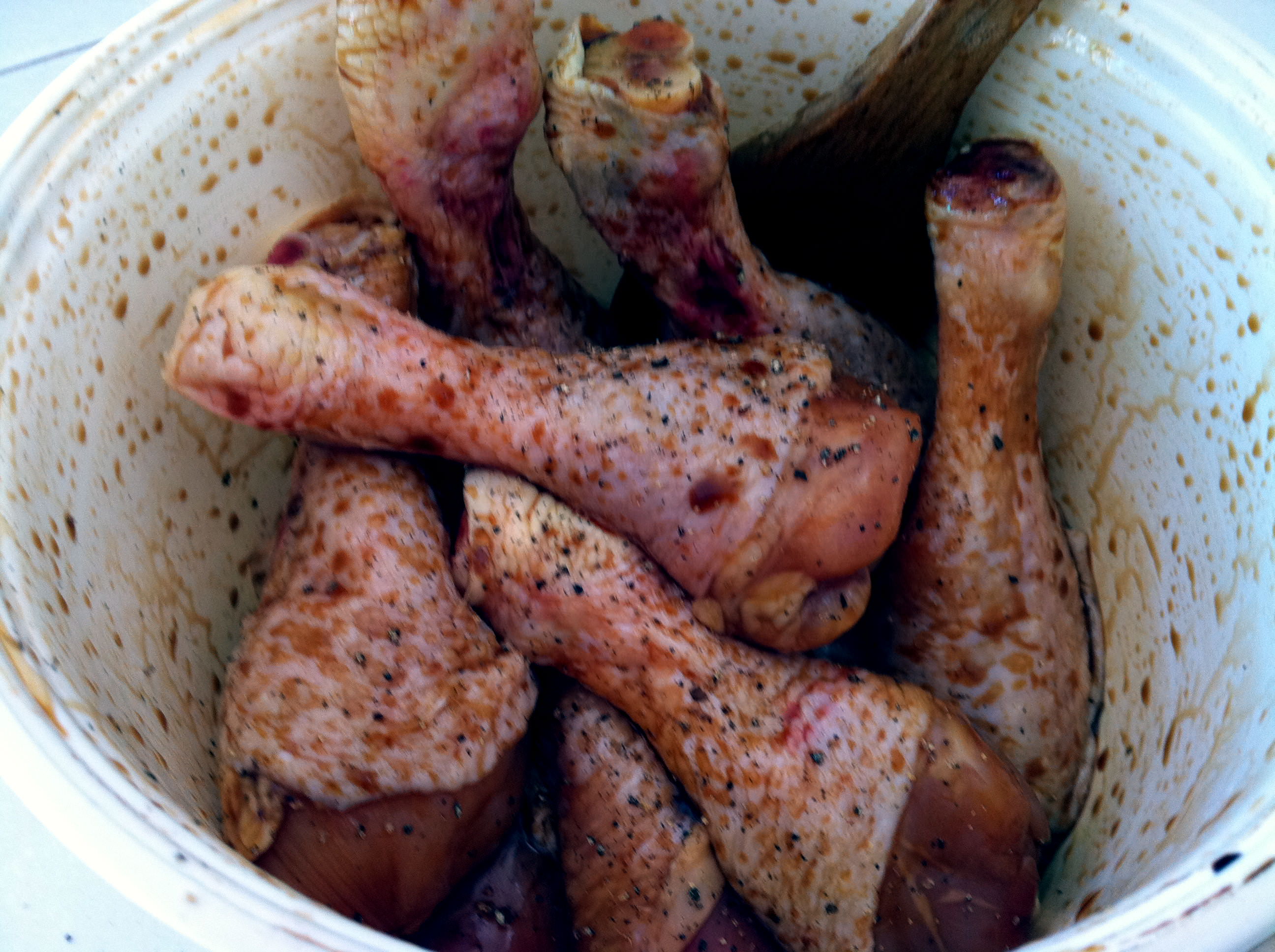 Leave the chicken to marinate for at least half an hour or even overnight, covered, in the fridge.
Preheat oven to 180 degrees Celcius. Arrange chicken on a baking tray covered with alfoil (makes for easier cleaning) and bake for 35-40 minutes.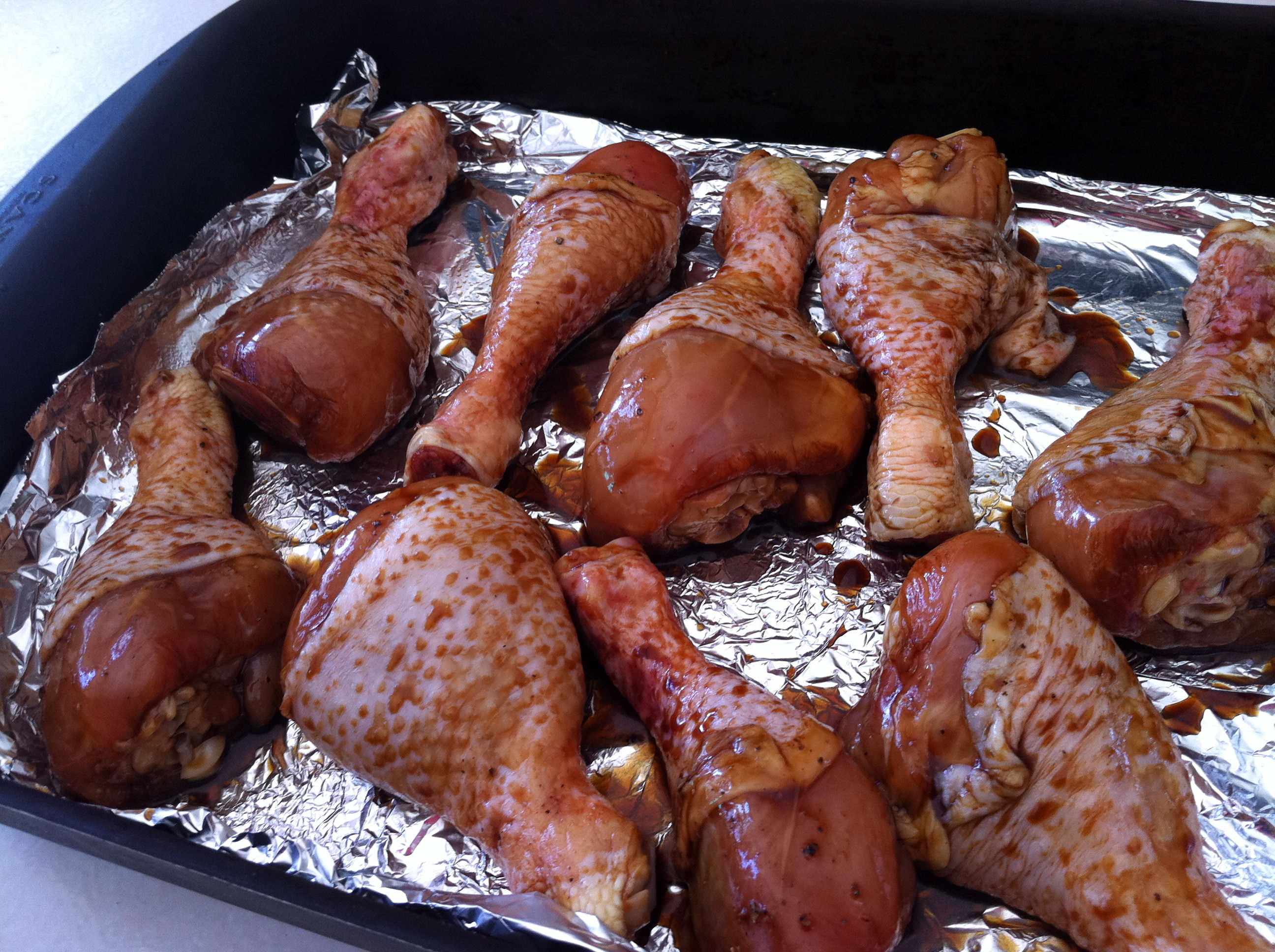 Serves 4.