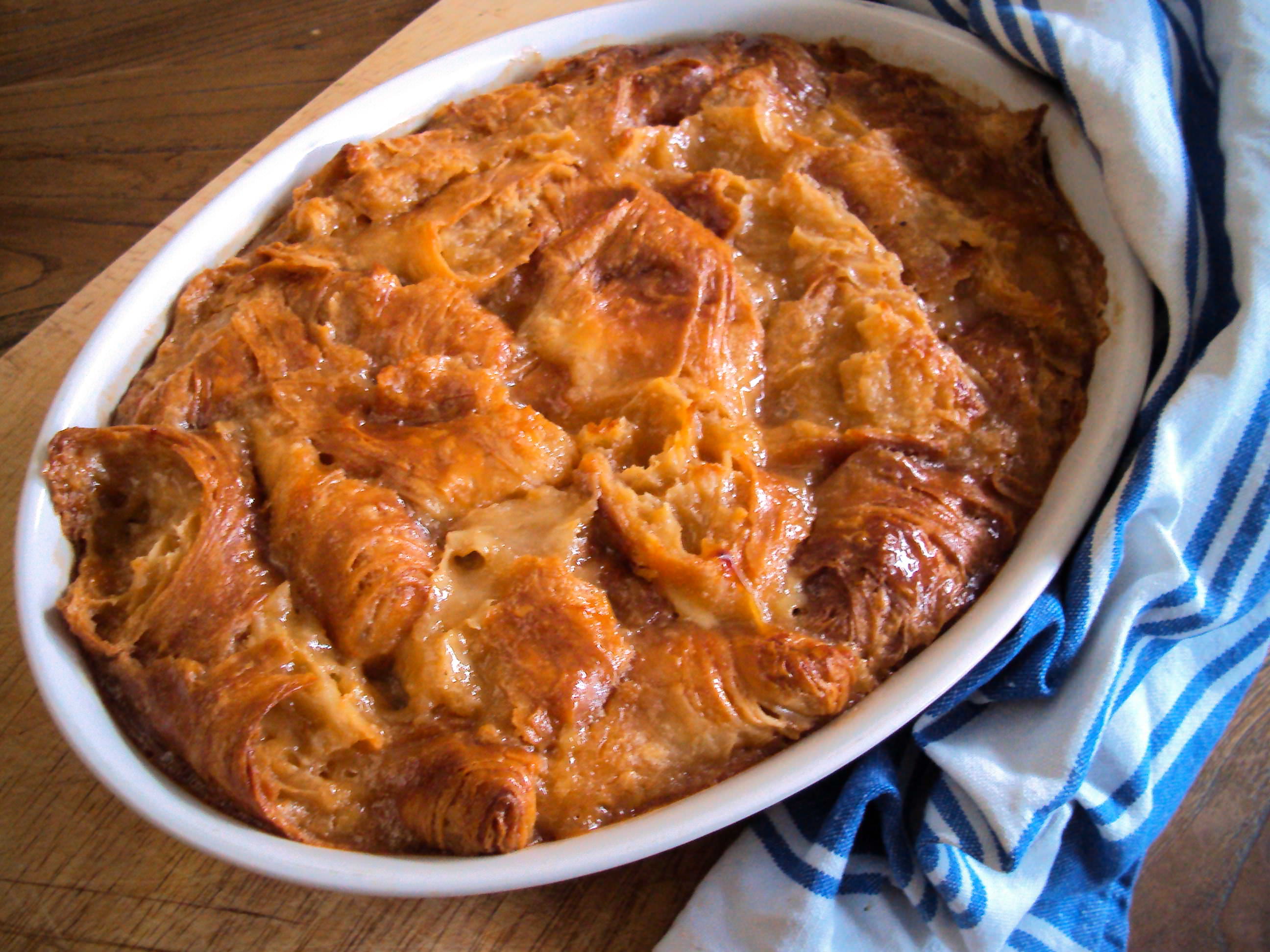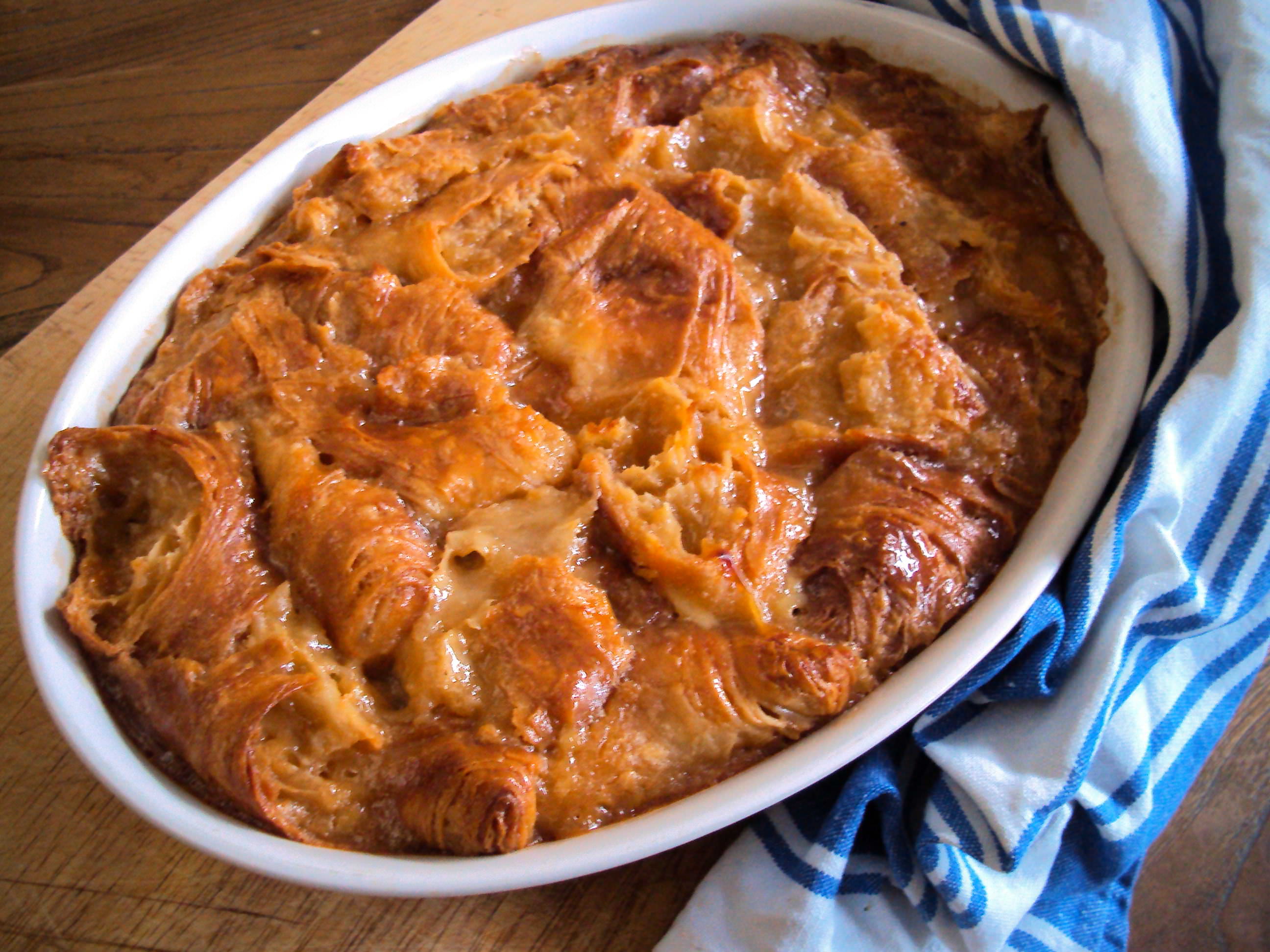 There are times when you just need to make a pudding. Perhaps you've had a lousy day at work. Or you are feeling a little fragile. Maybe you just feel like spoiling yourself and those lucky enough to be fed by you.
Whatever the reason, the tail end of winter, with its beautiful, sunshiny days and cool nights, is the perfect time for this recipe. The voluptuous caramel pudding is soothing and satisfying while the honey ice cream reminds you that spring, and therefore summer, are just around the corner. Which is reason enough to celebrate.
This dish was inspired by a Nigella Lawson recipe. I made it for dessert one Friday night and it was so darn good that I had to make it again two days later when we had a family celebration.
It's so simple and quick to make, too. Can you chuck some torn up croissants in a dish? Boil some sugar water? Whisk some eggs? Throw it all in the oven? Of course you can. So you have no excuses not to make this dish.
Cook it. Eat it. You won't regret it.
By the way, I don't make the honey ice cream – I buy a tub of Golden North honey ice cream, which was my favourite when I was a child. Eating it reminds me of long, lazy summer days spent in the pool playing Marco Polo and pretending to be mermaids and narwhales. You could substitute it with vanilla or macadamia nut ice cream. But only if absolutely necessary.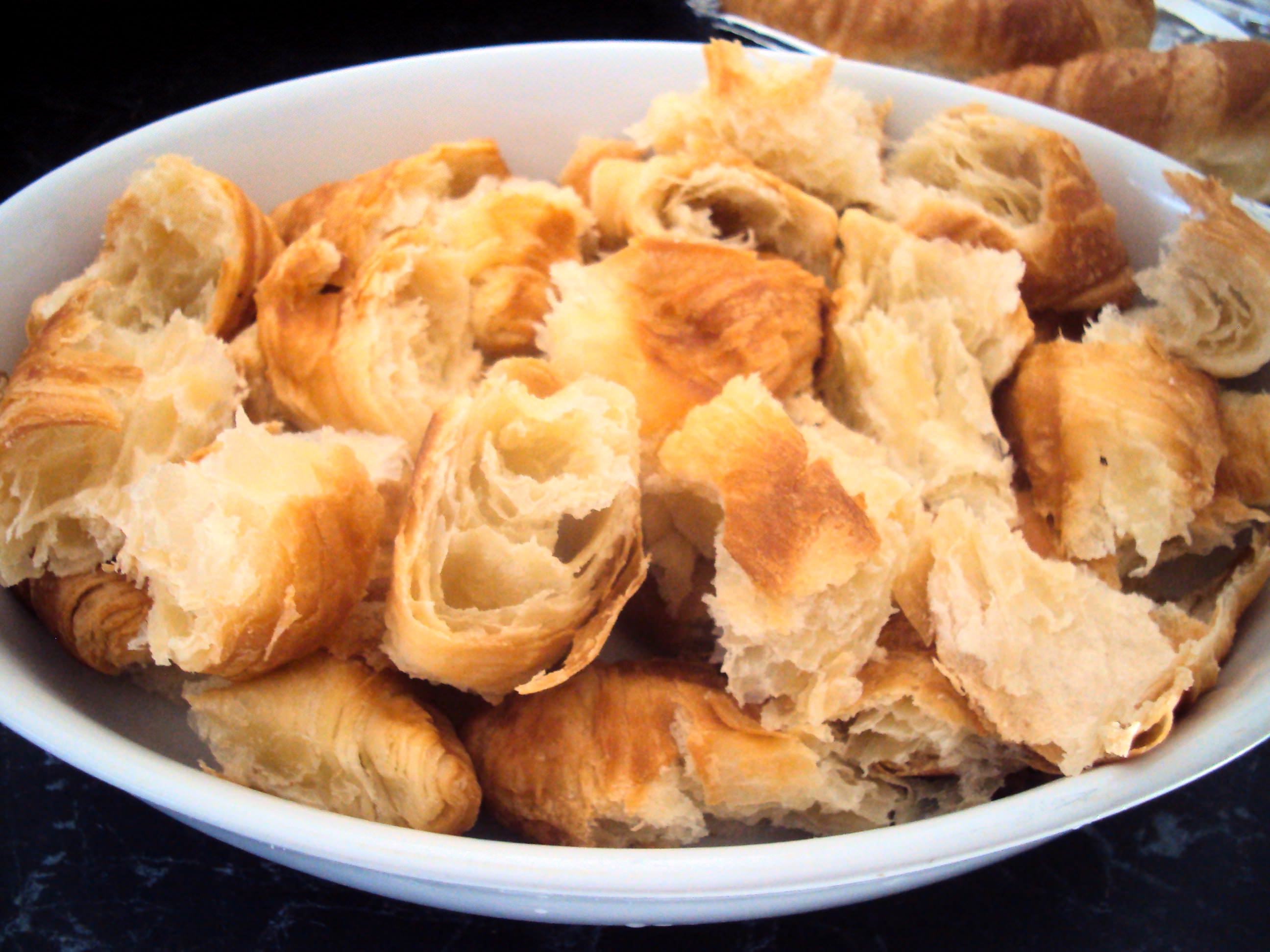 INGREDIENTS
3-4 large croissants, to fill a small oven proof dish as per above
150 mls thickened cream
150 mls full fat milk
3 large eggs, beaten
100 grams caster sugar
1 teaspoon vanilla essence
4 tablespoons water
Golden North honey ice cream
METHOD
Preheat oven to 180 degrees Celcius (160 degrees if fan forced).
Tear the croissants into small pieces and put into a small oven proof dish until dish is comfortably full as per picture above. I used three and a half croissants.
Put the sugar and water into a small saucepan and mix to combine. Bring to the boil and then let it bubble away for about 5 minutes on a medium heat to caramelise – once it changes colour from clear to a dark orange-brown it is ready.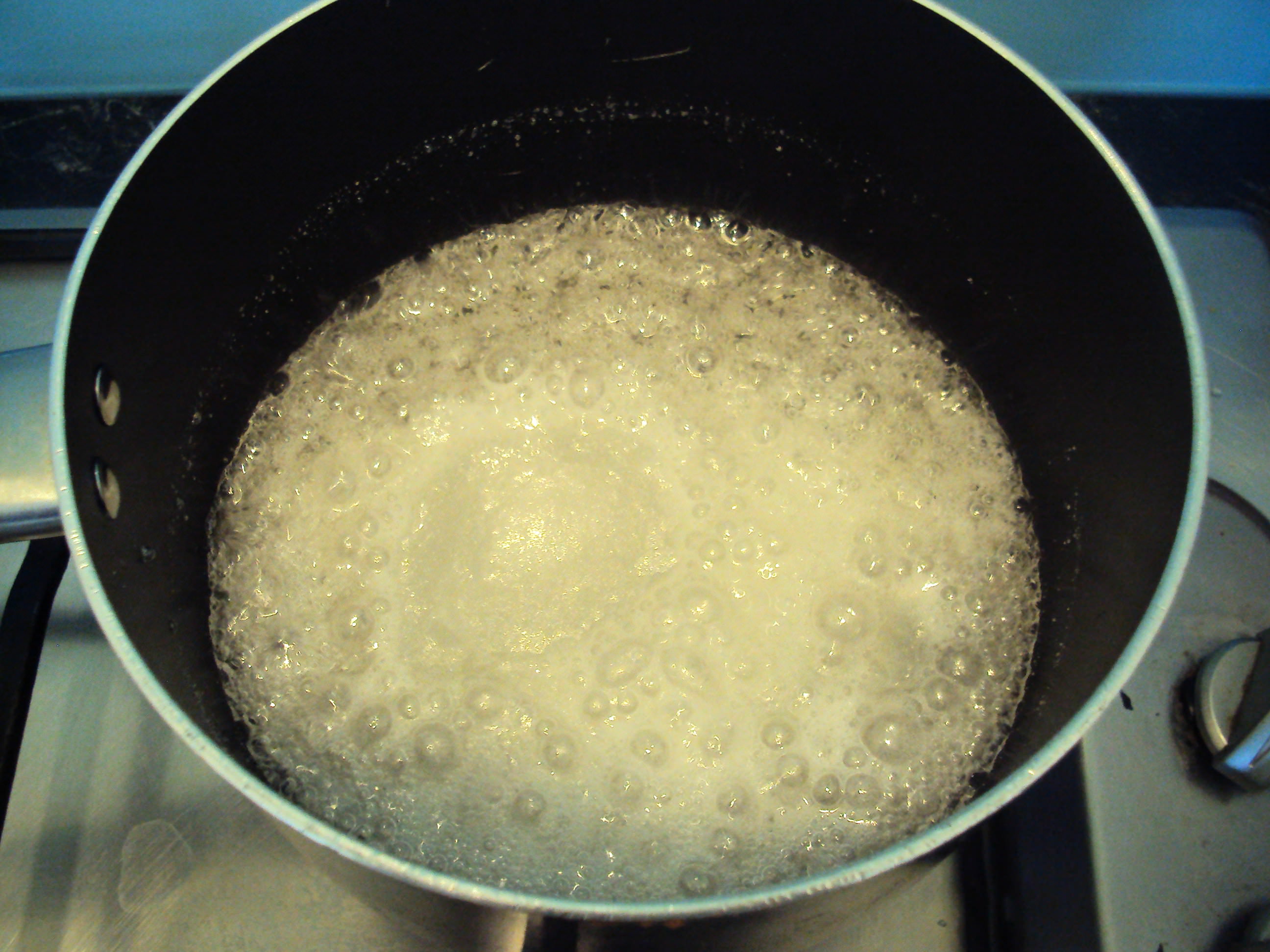 Turn to low heat and add cream and vanilla essence. Whisk furiously away as the sugar will start to turn into toffee and you'll end up with chunky bits as per the picture below. Whisk fast to dissolve the toffee over a low heat.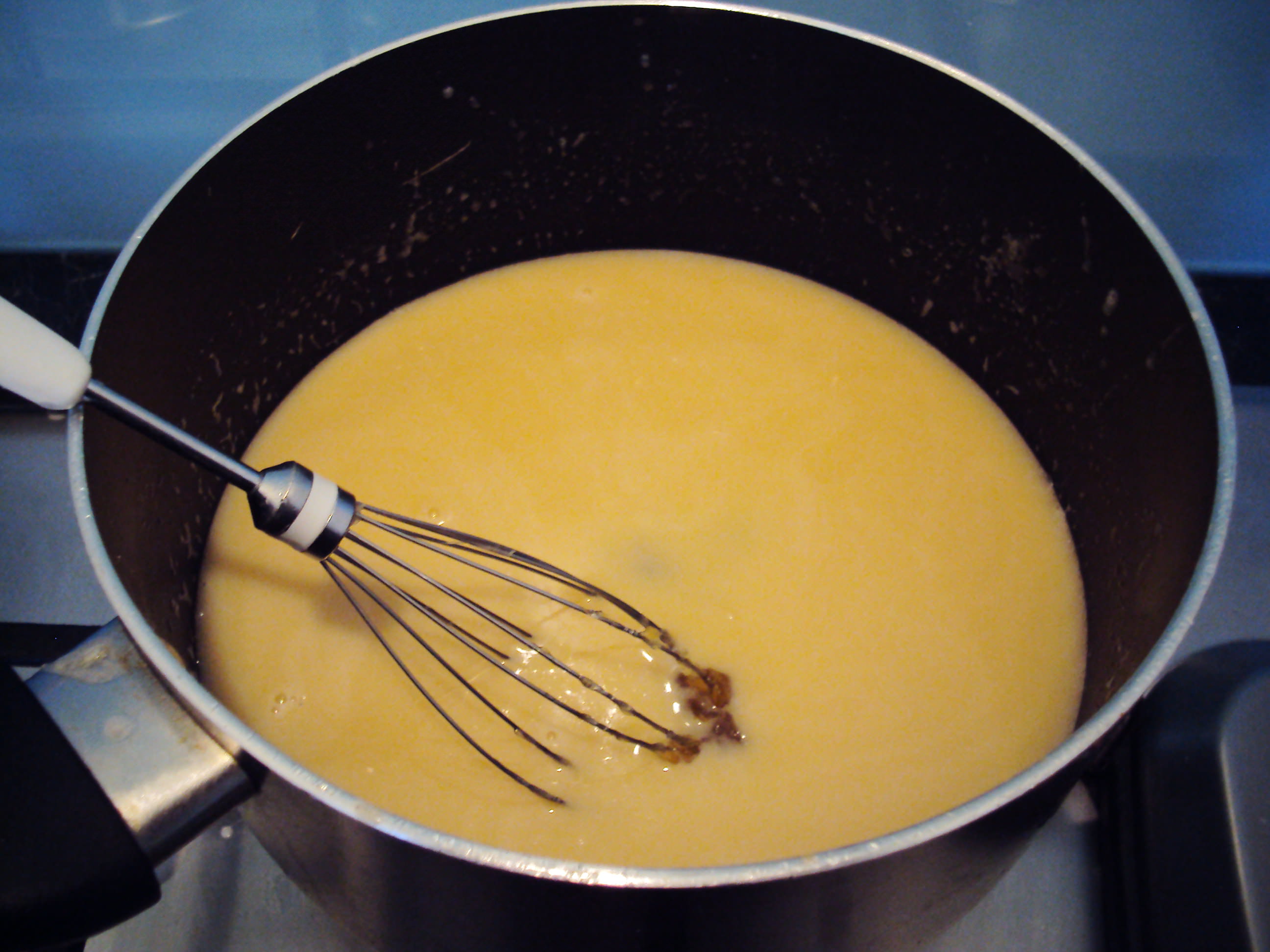 Turn off the heat and then add the beaten eggs to the mixture, stirring to combine.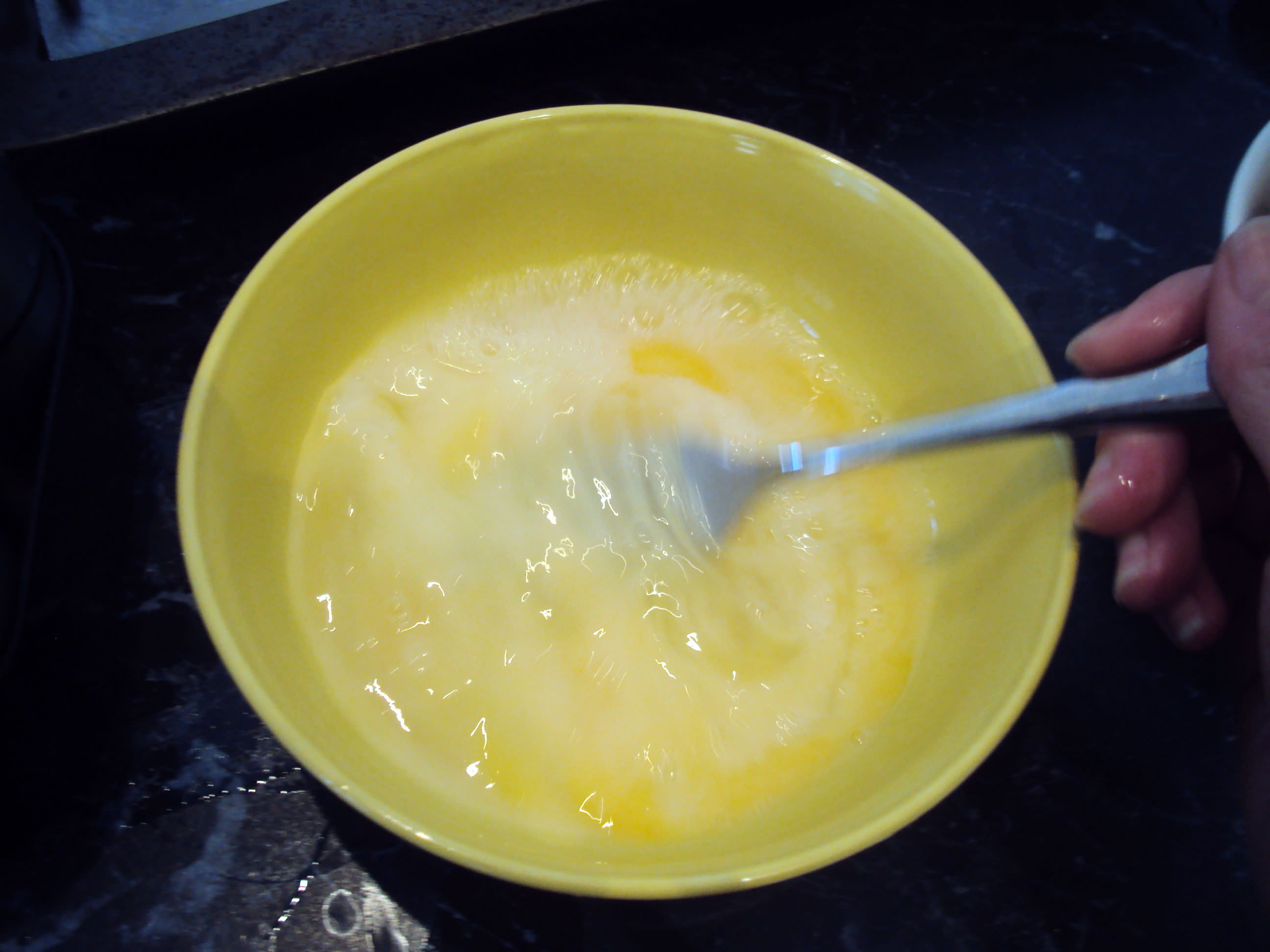 Pour mixture over croissants and leave for 10-15 minutes.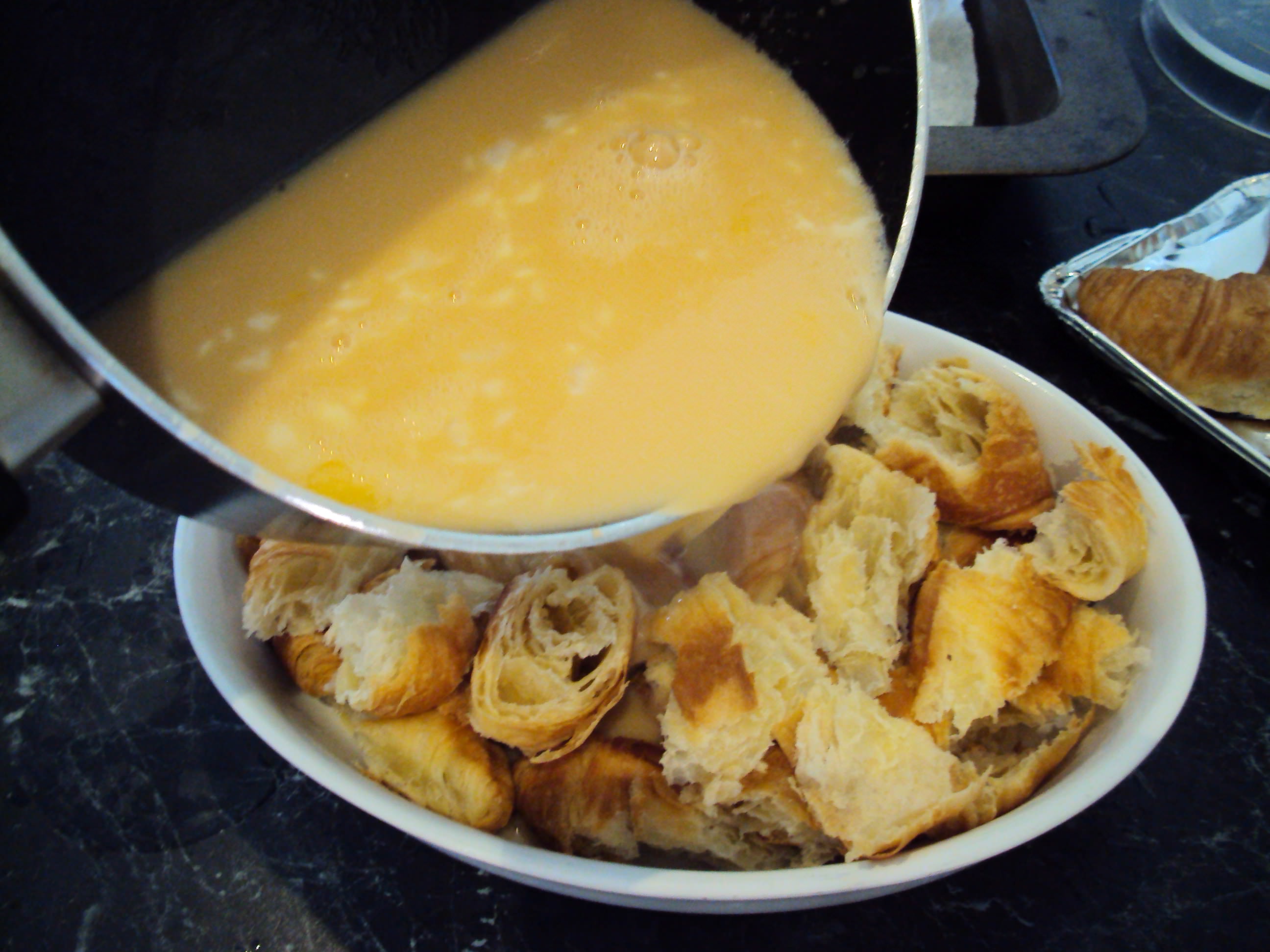 After 15 minutes the croissants should have absorbed all the liquid and be gorgeously moist.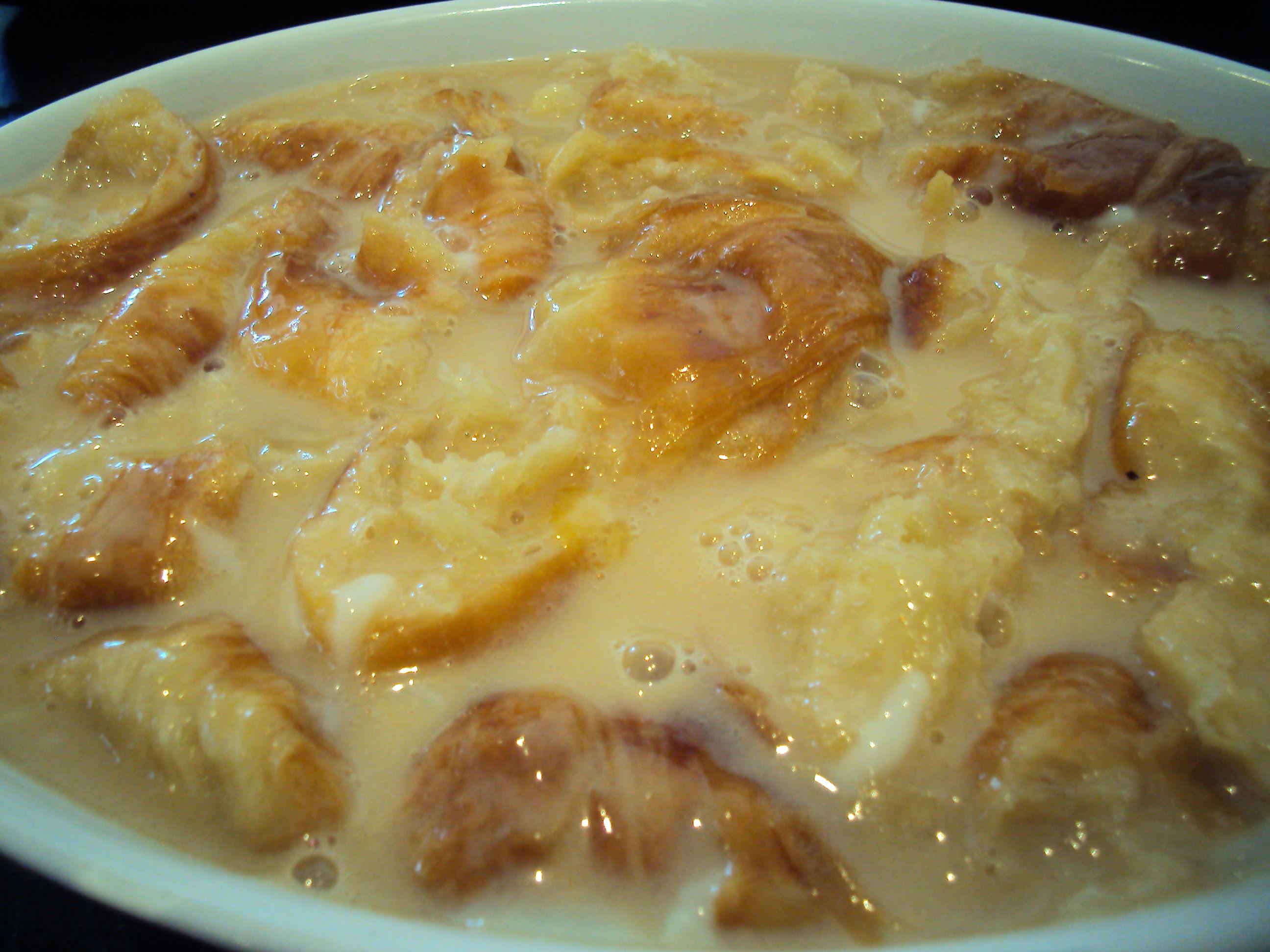 Bake in the oven for 25-30 minutes until the top is crisp and beginning to brown.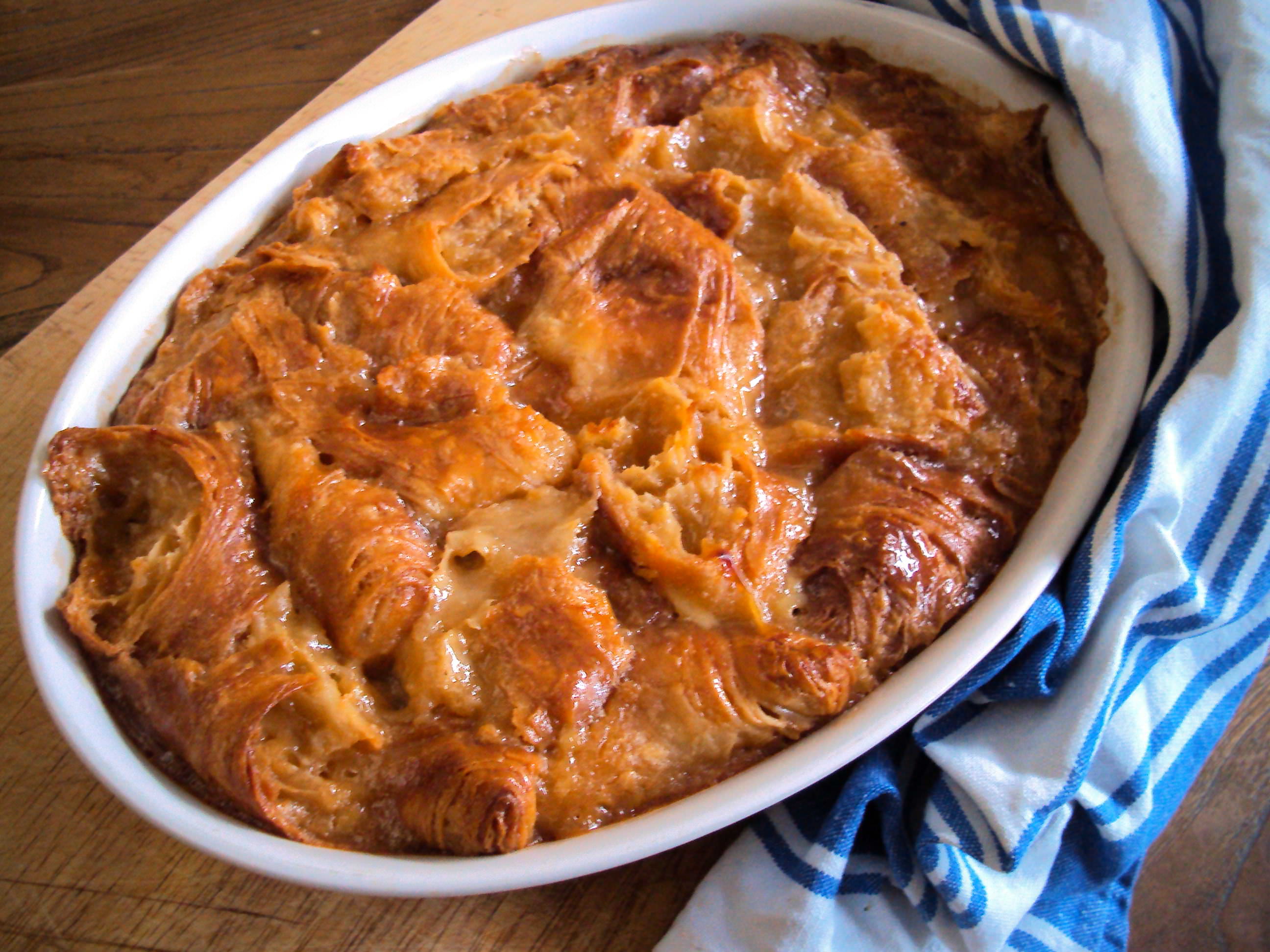 Serve with a generous scoop of honey ice cream in individual dishes.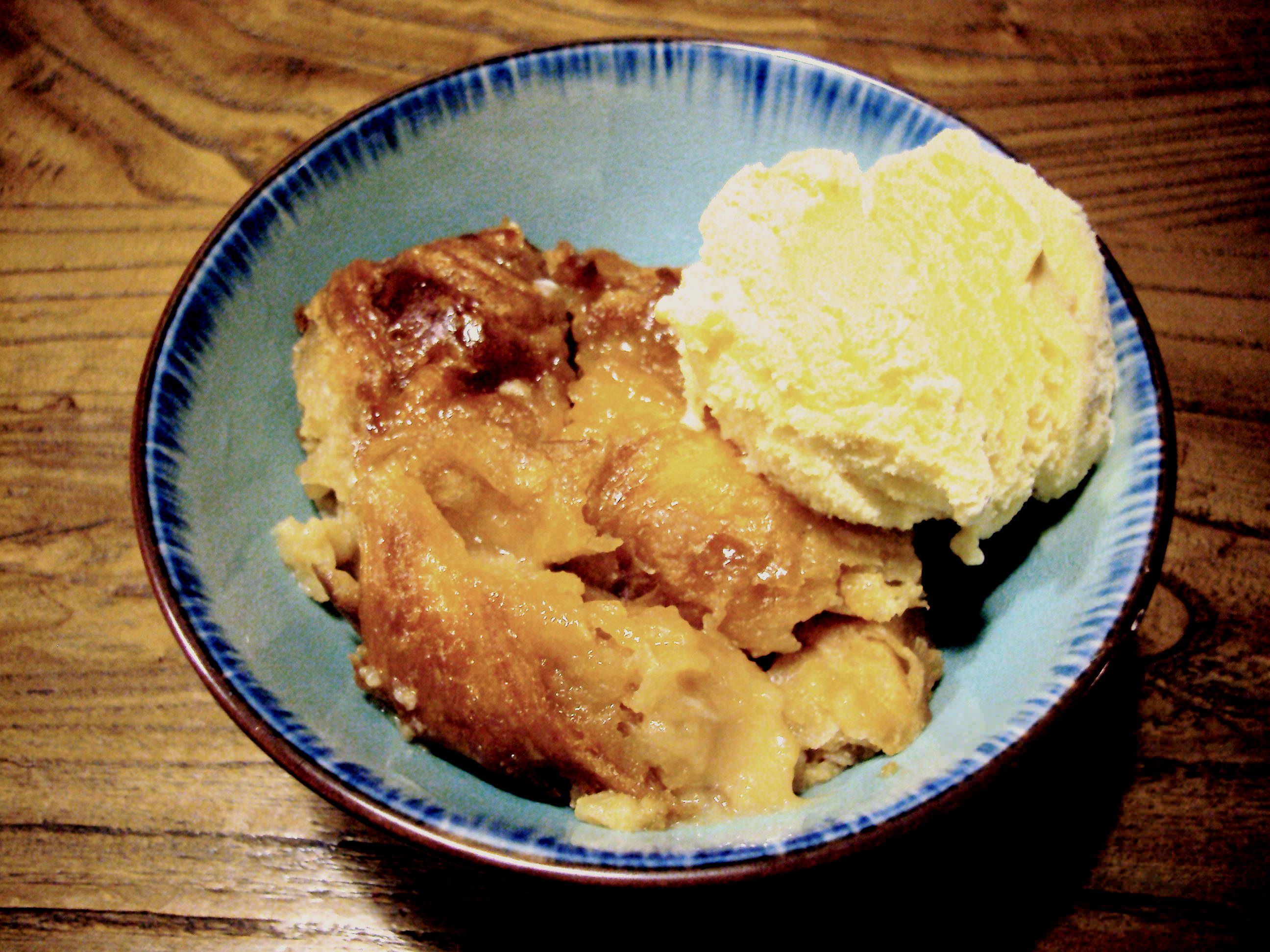 Be prepared for requests for seconds.
Perfect for 4-6.