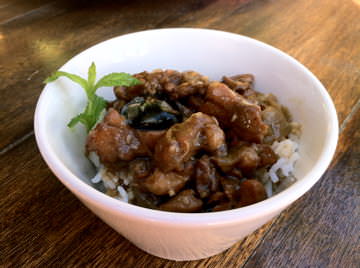 Yesterday my daughter told me that she wanted to go to her Grandma's house for a snack because "she cooks so much better than you." When asked to explain, she said, "I only like Popo's cooking. I don't like anything that you cook, ever."
Now that's kids for you. There's no harsher food critic than a precocious, headstrong four year old. Unless, of course, it's an extremely particular 18 month old toddler who only eats more than a few bites if you distract him with toys. I can't tell you the number of times I've prepared a lovely meal only to have Ms Fussy and Mr Not Interested in Food turn up their noses and refuse to eat a bite. So I beg and plead and eventually give them wheatbix for dinner.
But not any more. Now I've got a secret weapon. This dish, my mother's Mushroom Chicken, tempts the fussiest of eaters; I haven't met a person who hasn't liked it yet. I cooked it for dinner tonight, and lo and behold, my daughter ate it. After the first bite she said, "this is the best meal in the whole world that I've ever eaten, ever."
That's kids for you.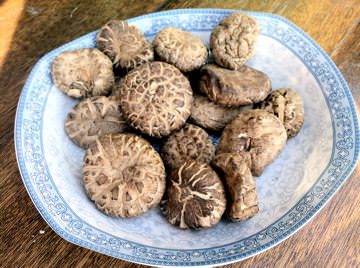 INGREDIENTS
4 chicken thigh fillets, sliced into small pieces
2 medium onions, sliced
10 dried Chinese mushrooms
3-4 tablespoons light soya sauce
1 tablespoon sugar
2 tablespoons cornflour
2 tablespoons Shaoxing wine or sherry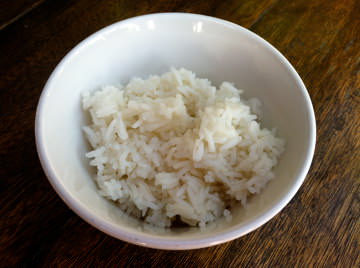 METHOD
Soak dried mushrooms in hot water for one hour and then drain, shaking off grit. Slice off stems.
Make marinade by mixing soy sauce, wine, sugar and cornflour in bowl. Add chicken and marinade for at least one hour.
Preheat wok and add one tablespoon vegetable oil. Fry onions until soft and then stir-fry chicken until it starts to brown. Add drained mushrooms and then cover and simmer for 30 minutes.
Serve with plain rice and steamed green vegetables.