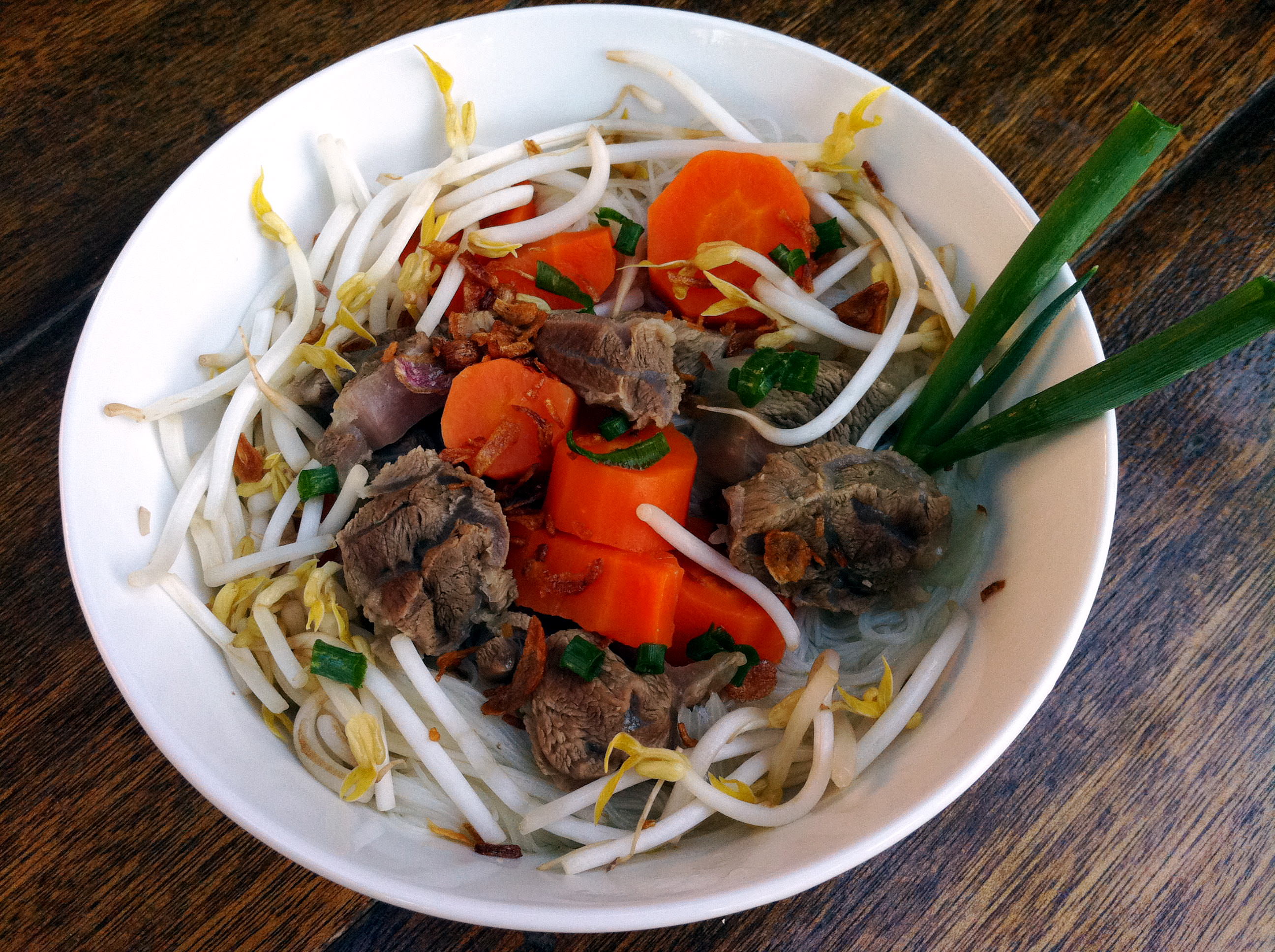 Brrrrr! I find this cold weather very tiresome.
Winter in Adelaide is nothing extreme but I'm a summer girl and I don't cope well with it. All I want to do is huddle close to a heater, wrapped in layers, with a bowl of something warm in my hands.
Thankfully, this easy recipe of my dad's is perfect for this. Hearty and warming, Beef & Carrot Noodle Soup is divine with a dash of sweet chilli sauce and garnished with crispy, fried onions (shallots). We are lucky enough to have a stash of fried onions made by my Popo (grandma) in our fridge but you can easily find them at Asian grocers.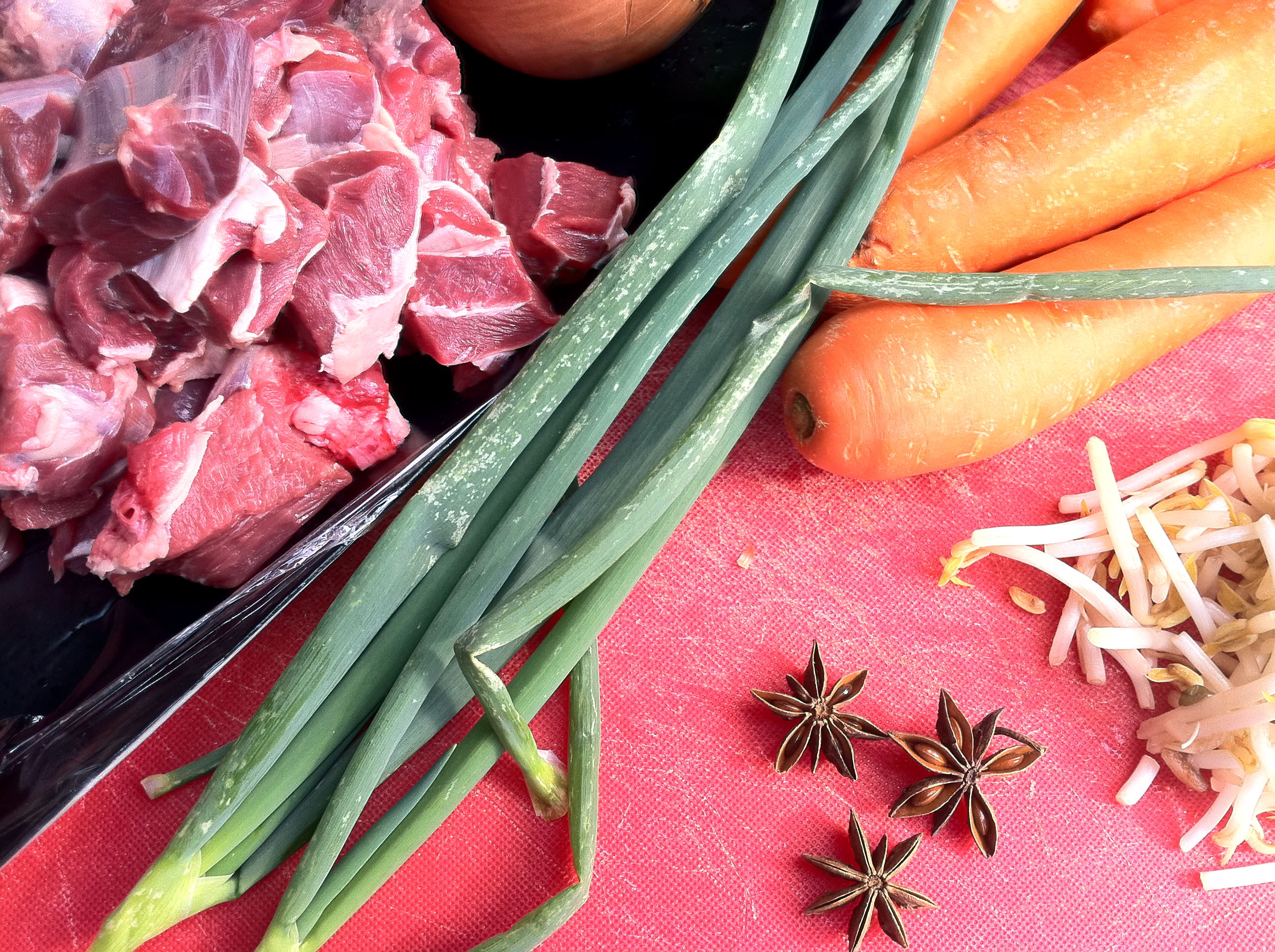 INGREDIENTS
600 grams gravy beef, cut into cubes
1 large onion, roughly sliced
4 carrots, peeled and thickly sliced. You could also substitute Chinese white radish.
3 star anise
1 packet of rice vermicelli
Salt & pepper to taste
1 bag of bean sprouts, washed and drained
Fried shallots (onions)
3-4 spring onions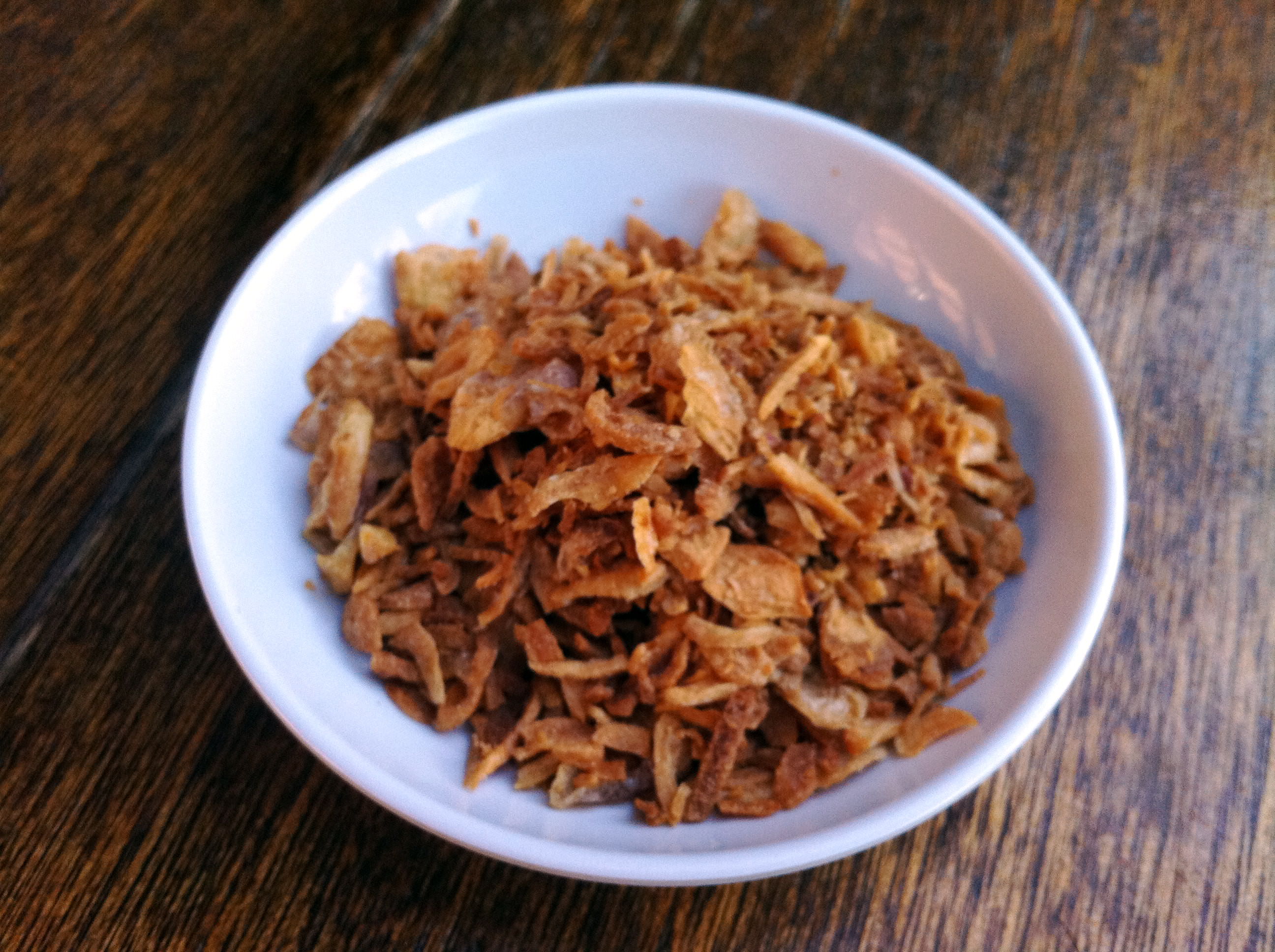 METHOD
Put star anise, gravy beef, onions and salt & pepper in a large pot with cold water to cover and bring to the boil. Skim off any scum that rises to the surface.
Simmer until meat is tender (approximately 30 minutes but it could take longer), then add carrots and cook until carrots are sort (another 10 minutes).
Meanwhile, boil vermicelli in plenty of water for couple of  minutes or until your preferred consistency. Add a couple of handful of beansprouts for the last minute. Drain and rinse in cold water.
To serve, place drained vermicelli in large soup bowl and ladle soup, meat and carrots on top. Arrange bean sprouts over the top. Add a bit of pepper to taste and garnish with fried shallots and/or spring onions.
Serves 4.