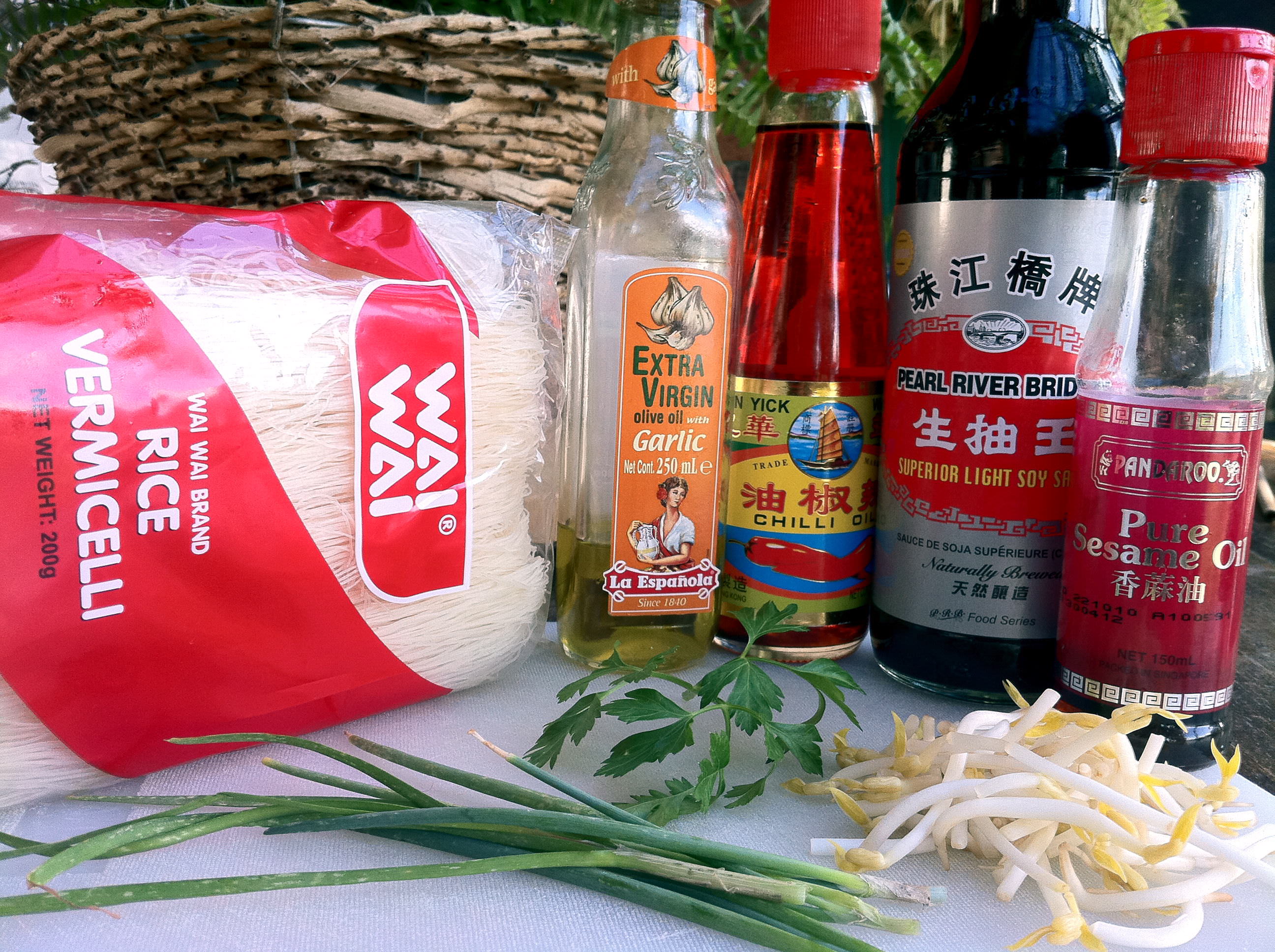 I love the convenience of two minute noodles, literally 'convenient noodles' in Chinese. With some veggies and a beaten egg thrown in, a snack is never more than a couple of minutes away. However, the MSG and salt laden flavour sachets they come with leave me itchy and thirsty and wheat doesn't always agree with me.
So this is my version of two minute noodles – perfect for a quick, gluten-free snack any time of the day or night. I make this when I'm starving and craving a salt fix.
INGREDIENTS
1 cake Waiwai rice vermicelli or similar
1 spring onion, finely chopped
¼ teaspoon minced ginger (optional)
Light soya sauce
Sesame oil
Garlic oil
Chilli oil
Fresh coriander (optional)
Fresh basil or Vietnamese mint (optional)
Bean sprouts (optional)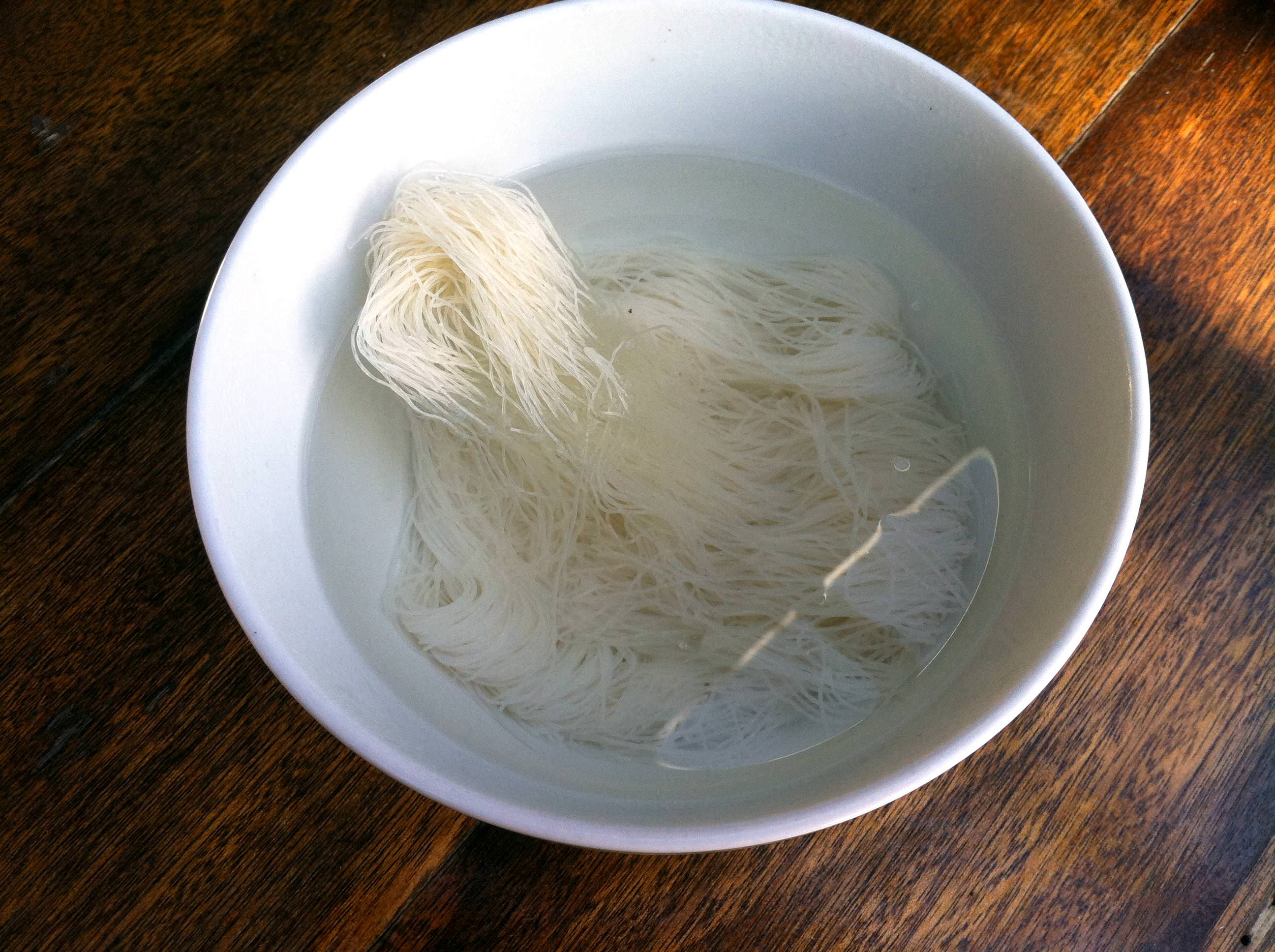 METHOD
Soak rice vermicelli in just boiled water until soft, then drain. I like to use the Waiwai thin rice vermicelli as they require a mere two-minute soak.
Put the vermicelli in a Chinese bowl and sprinkle ginger and spring onion on top. Add a couple of splashes of soy sauce, then shake on drops of sesame, garlic and chilli oil to taste.
If I have fresh coriander, basil and beansprouts handy I chuck them in, too. You could make this a more substantial meal by adding cold diced chicken or whatever leftover meat or tofu you have in the fridge. Either way, I could eat this every day.