Christmas day lunch in my family is not a small affair: each year around 24 people sit down at one long table at my parents' house to celebrate Christmas together.
The Christmas day table is made up of three separate tables pushed together and covered with festive linen, fresh flowers, seasonal decorations and my parent's best silverware and dinner ware. My dad and I set the table at least two days before Christmas — my mum likes being super organised — and it runs down almost the full length of their living room.
At least half the guests at Christmas lunch are family friends — we don't have that many relatives in Adelaide — and each year there are always a couple of extras, too.  Quite a number of the guests are children and babies and their unbridled excitement is always infectious.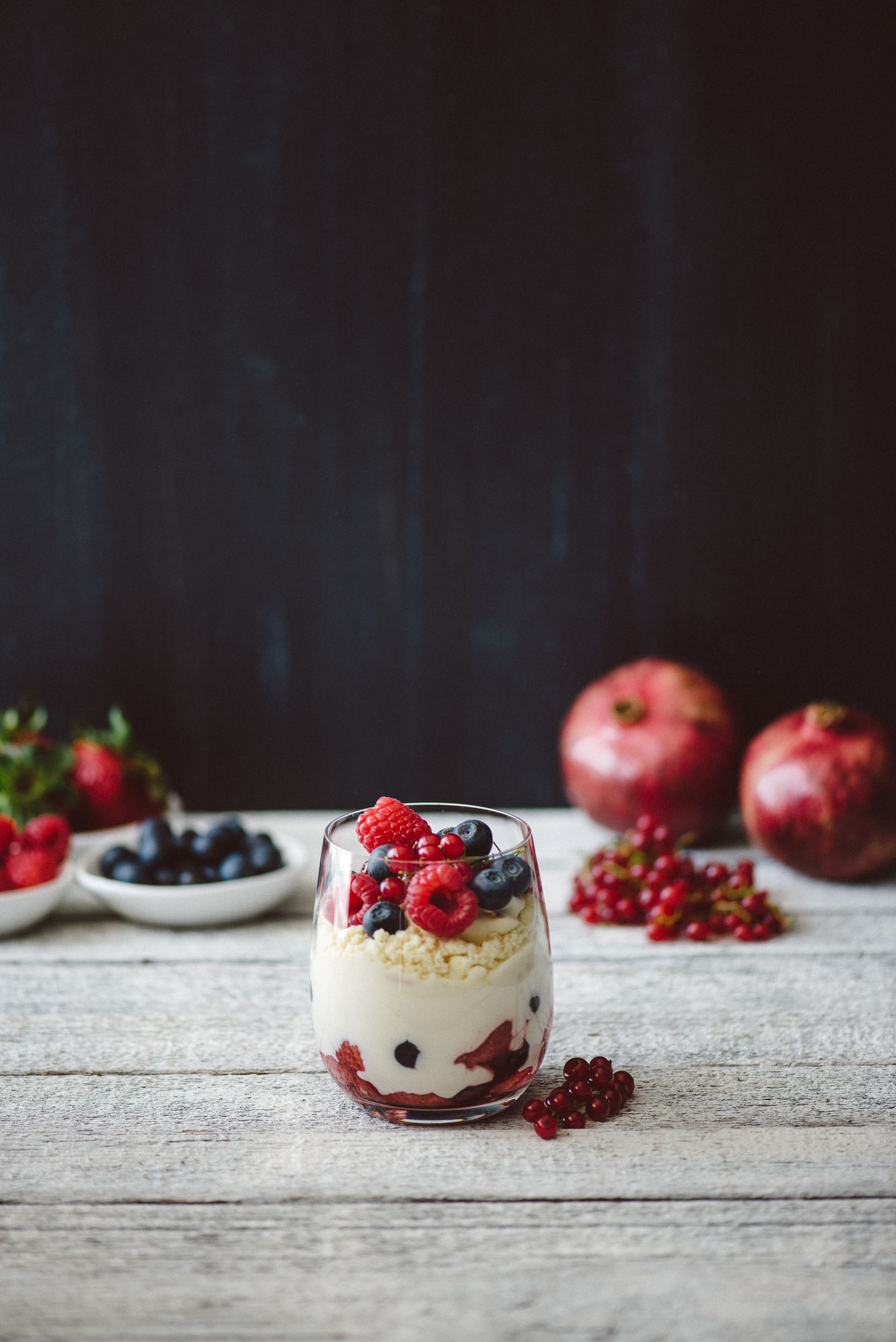 Everyone brings a dish to share so lunch is always a beloved mish-mash of cultures – last year my mum's soya sauce duck with Chinese mushrooms fought for space on the overloaded table with my Auntie R's traditional roast turkey, my sister in law's clove-studded ham, our friend's Malaysian lamb curry, king prawns, oysters, my ex's German coleslaw and potato salad, noodles, smoked fish and quinoa salad brought by friends and my dad's famous lobster noodles.
After such a sumptuous feast fitting in dessert seems impossible and yet we always seem to manage trying "just a bite" of the six different desserts we typically enjoy. Because if there is one day you can indulge yourself, surely that's Christmas, right?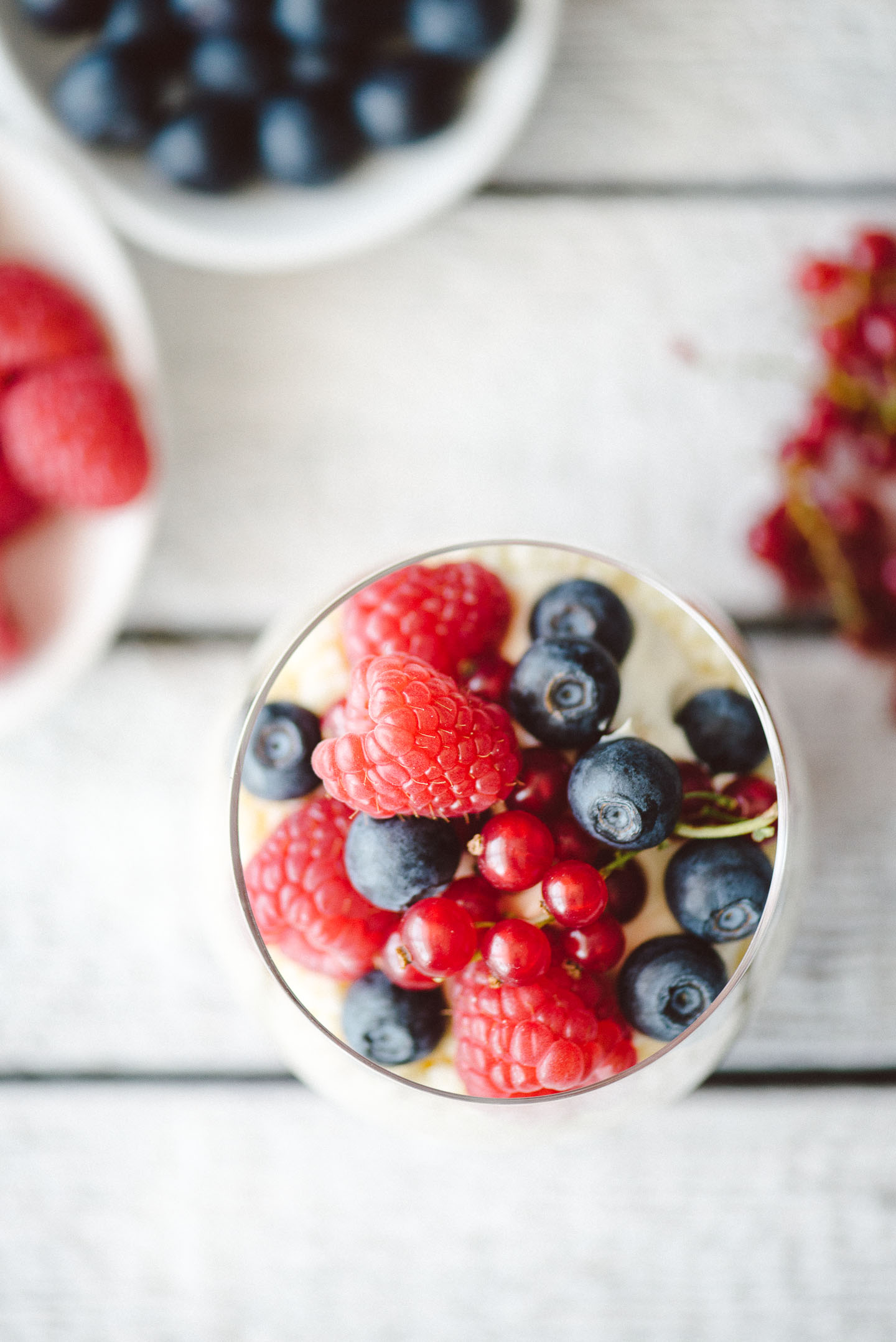 This year, I've been toying with the idea of making a trifle. I've blogged previously about my love for mini trifles and their superior aesthetic appeal as opposed to spoonfuls of large trifles that ooze unappetisingly on the plate.
So when Baileys asked me to create a recipe using their new, limited edition Baileys flavoured custard and cream products*, I decided it was time to give a festive version of mini trifles a go.
This was the result.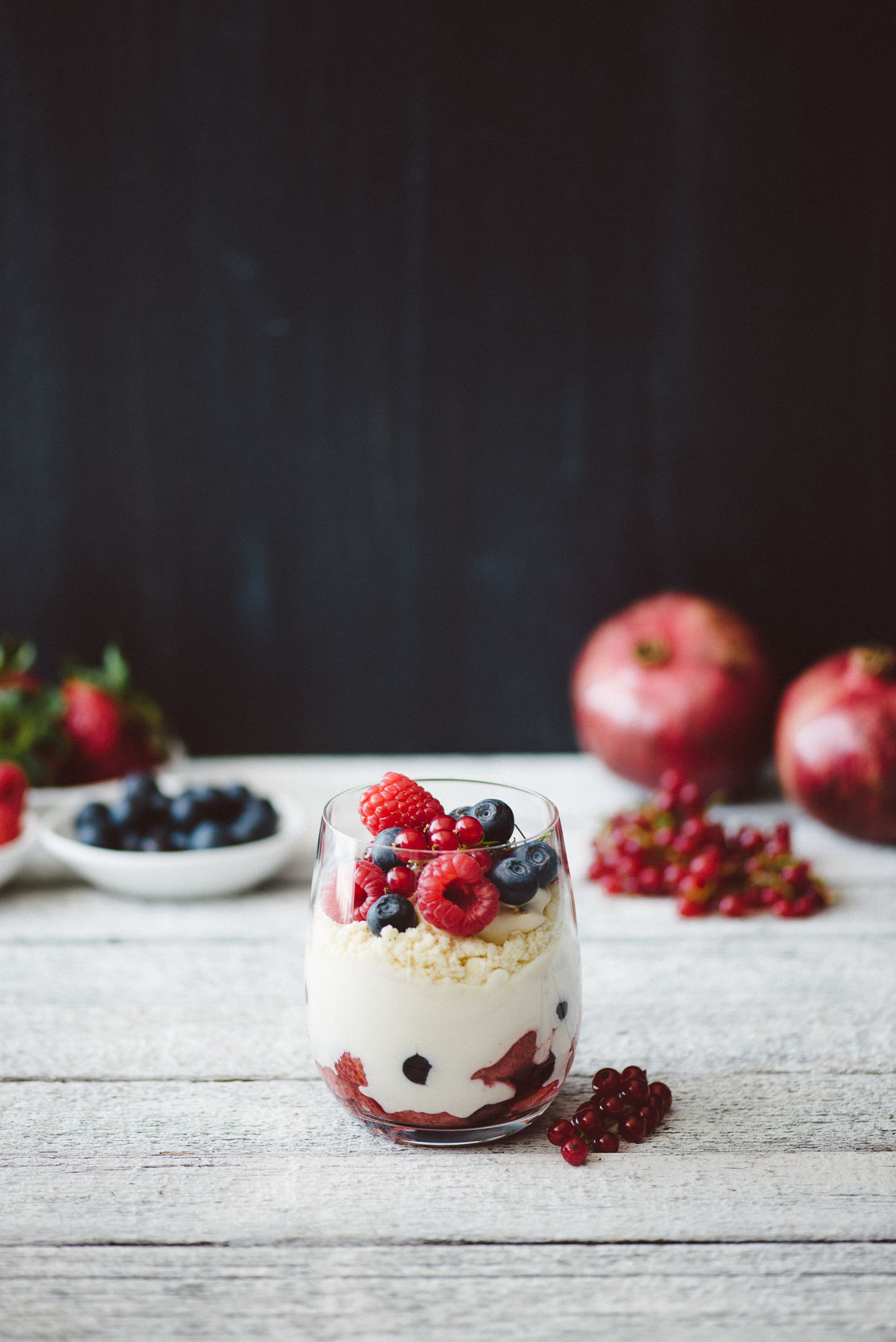 What I really like about this recipe is that there's barely any cooking or preparation. To make this dessert I simple stew the berries in advance and let them cool. Then I either make the pots up in advance and refrigerate them until needed or I prepare them on the spot just before serving.
Either way, you simply add a few spoonfuls of the cooked berry mixture into a suitable glass, followed by layers of the Baileys custard and shortbread crumbs. Add a generous dollop of Baileys cream on top and then decorate with fresh berries.
Too easy, right? You can totally make this. Have fun!
* Baileys Original Custard (500mls) and Bailey's Original Cream (200mls) is available exclusively only until 25th December from national supermarkets. 
Disclosure: this post was sponsored by #Baileys.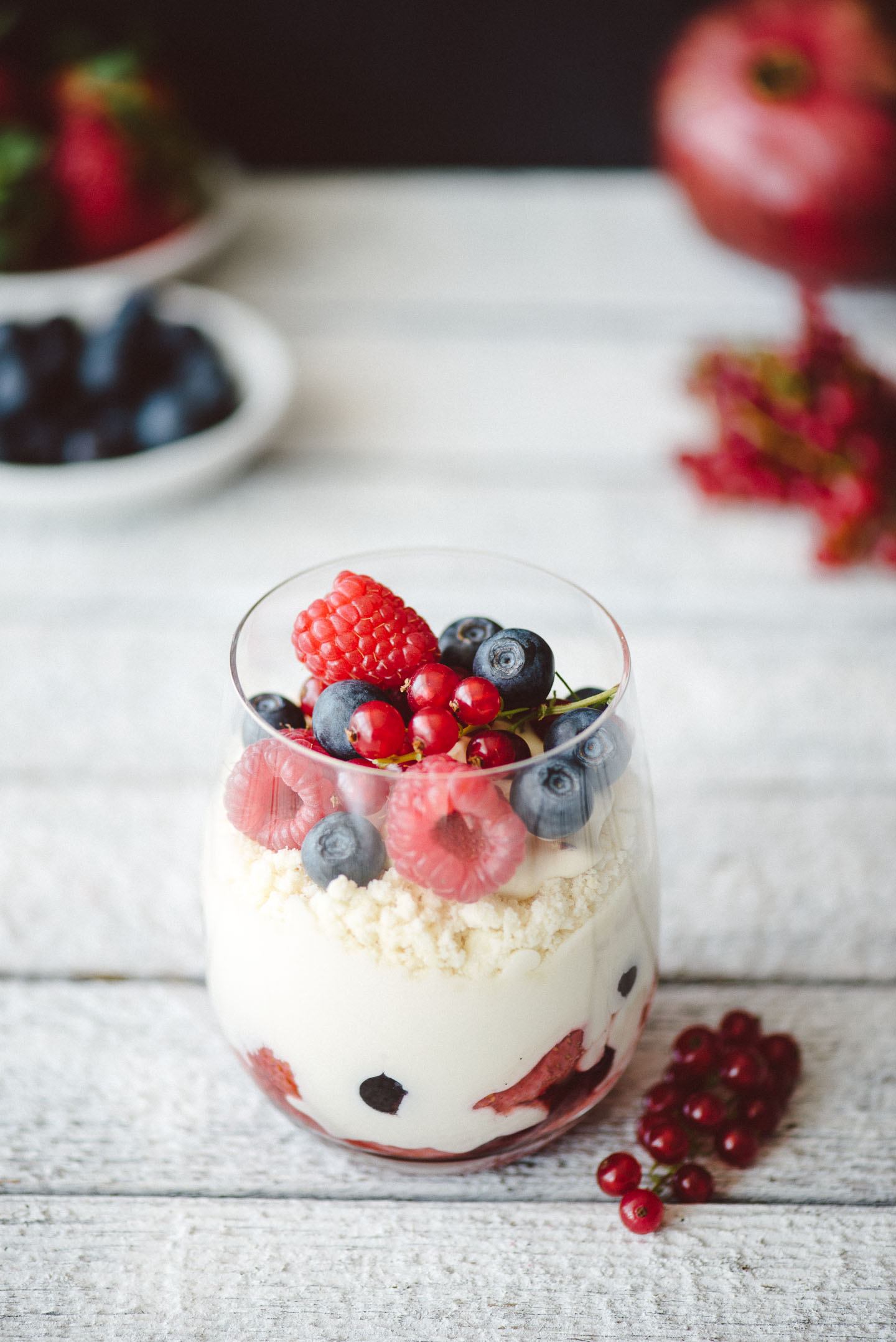 Mini Festive Trifles (Baileys remix)
Author:
Christina Soong | The Hungry Australian
Prep time:
Cook time:
Total time: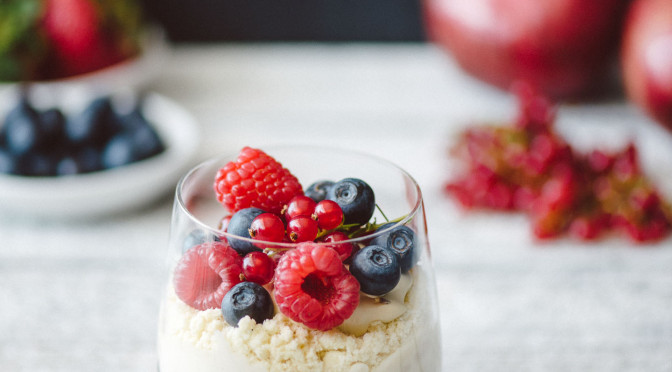 Gorgeous Baileys mini trifles
Ingredients
3 punnets strawberries
2 punnets blueberries, washed
1 teaspoons vanilla bean paste
1 tablespoon honey
3 tablespoons water
1 x 175 gram packet real butter shortbread (regular or gluten free)
1 x 500ml tub Baileys Original Custard
1 x 200ml tub Baileys Original Cream
⅓ punnet raspberries, washed
⅓ punnet red currants, washed
Instructions
Wash and hull strawberries and then quarter.
Place strawberries and 1 of the punnets of blueberries in a small saucepan along with the vanilla, honey and water.
Bring to the boil and cook over medium heat for 5-6 minutes. Stir once gently to combine but do not over-stir as fruit will collapse. Leave to cool.
Crumble shortbread between your fingers into a small bowl.
To assemble, add a few spoonfuls of fruit into a glass and then top with custard, shortbread crumbs and cream.
Decorate with reserved blueberries, raspberries and red currants.
Notes
For best results prepare just before serving however these can be prepared a few hours in advance, covered with cling wrap and stored in the fridge until required.

Best eaten on the day they are assembled but they will last up to 3 days, covered, in the fridge.