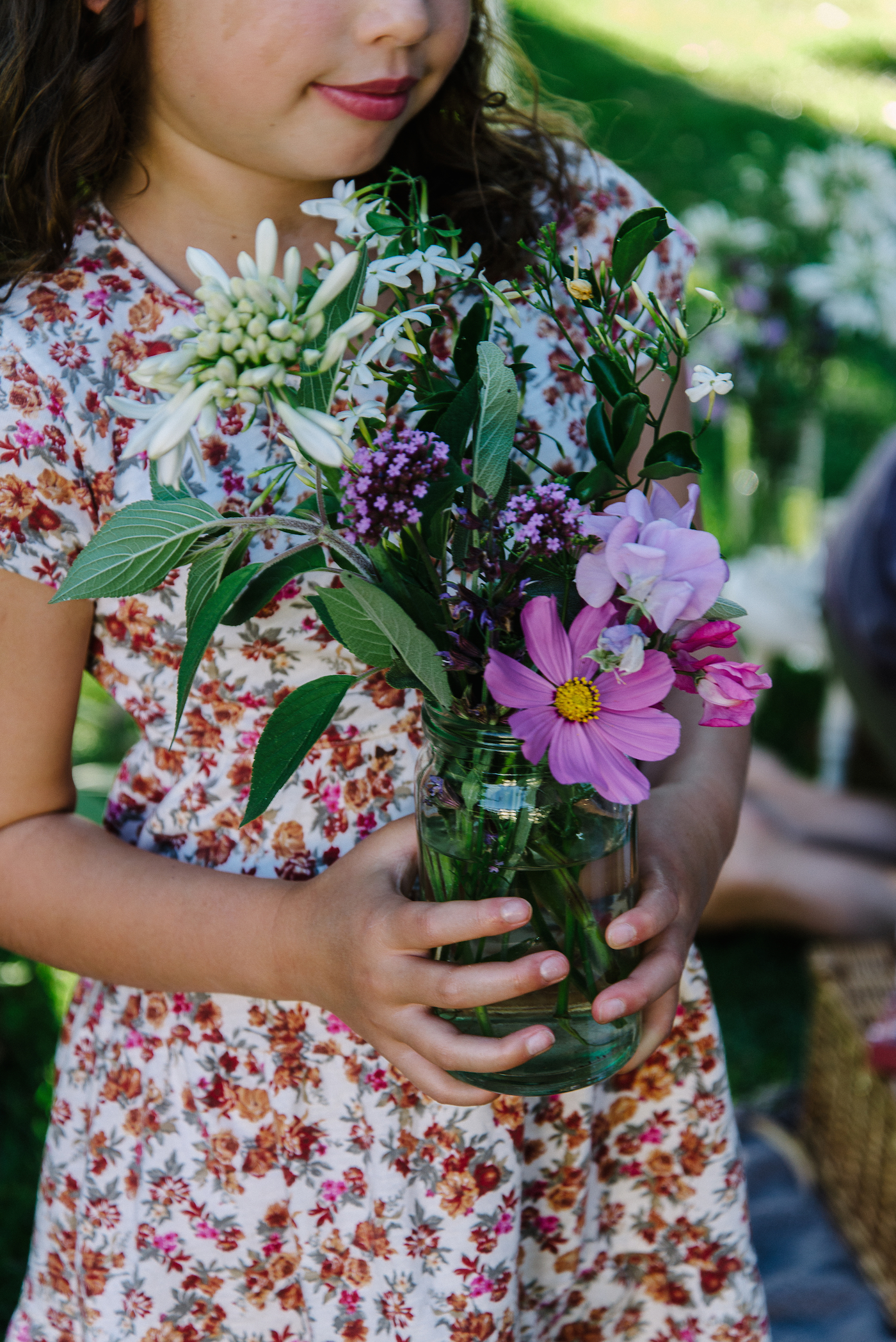 Last year, my lovely friend Sky asked me if I'd be interested in doing a shoot with Aspire, the excellent lifestyle magazine that she edits.
"What did you have in mind?" I asked.
"How about you shooting and styling a meal with a couple of other food blogger friends?" she suggested. "You could all cook your own recipes."
How could I say no?
I'm lucky to have some great food blogging friends in Adelaide, many of whom I met in 2012 when I helped organise the national food blogging conference, Eat Drink Blog. A group of us get together as often as we can – it's always fun catching up on everyone's news over a mountain of food and wine, as we did just this week.
As time went on the project started to take shape. Sky and I agreed on an outdoor picnic setting and picnic food. Erin from She Cooks She Gardens and Natasha from Playing House came on board as the bloggers and Yin Shan from Amy Goddess Artistry was booked to do our make up.
In terms of a possible location, Erin suggested her in law's beautifully lush garden in Kensington Gardens, which I gladly accepted.
I borrowed some white paper lanterns and Mason jars from my awesome in laws at Bulb Lighting and a whole car load of props from the delightful ladies at Vintage Carousel to supplement our own.
Then shortly before the shoot, Sky suggested that our children be included in the shoot, too. I agreed, and then I remembered the old show biz adage: never work with children or animals.
Just kidding! (My kids will definitely read this.)
In the end, it all came together fine, thanks to everyone's combined efforts. Here's the final spread in the magazine and a selection of photos from the day: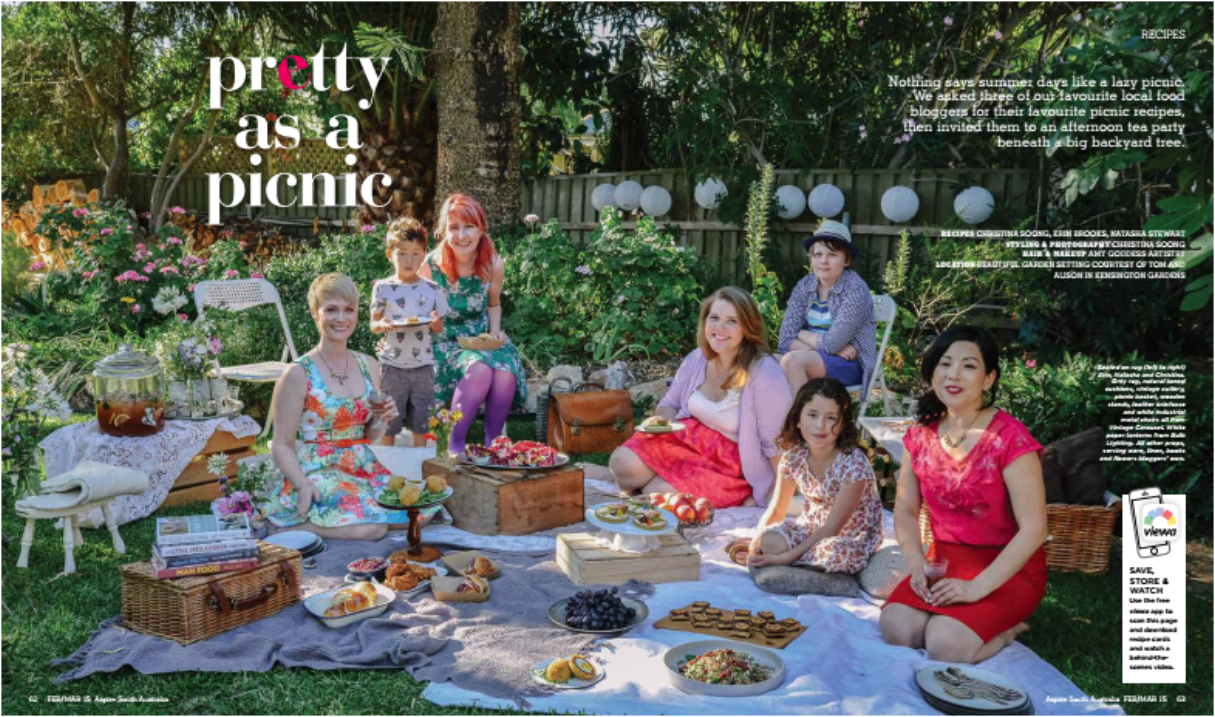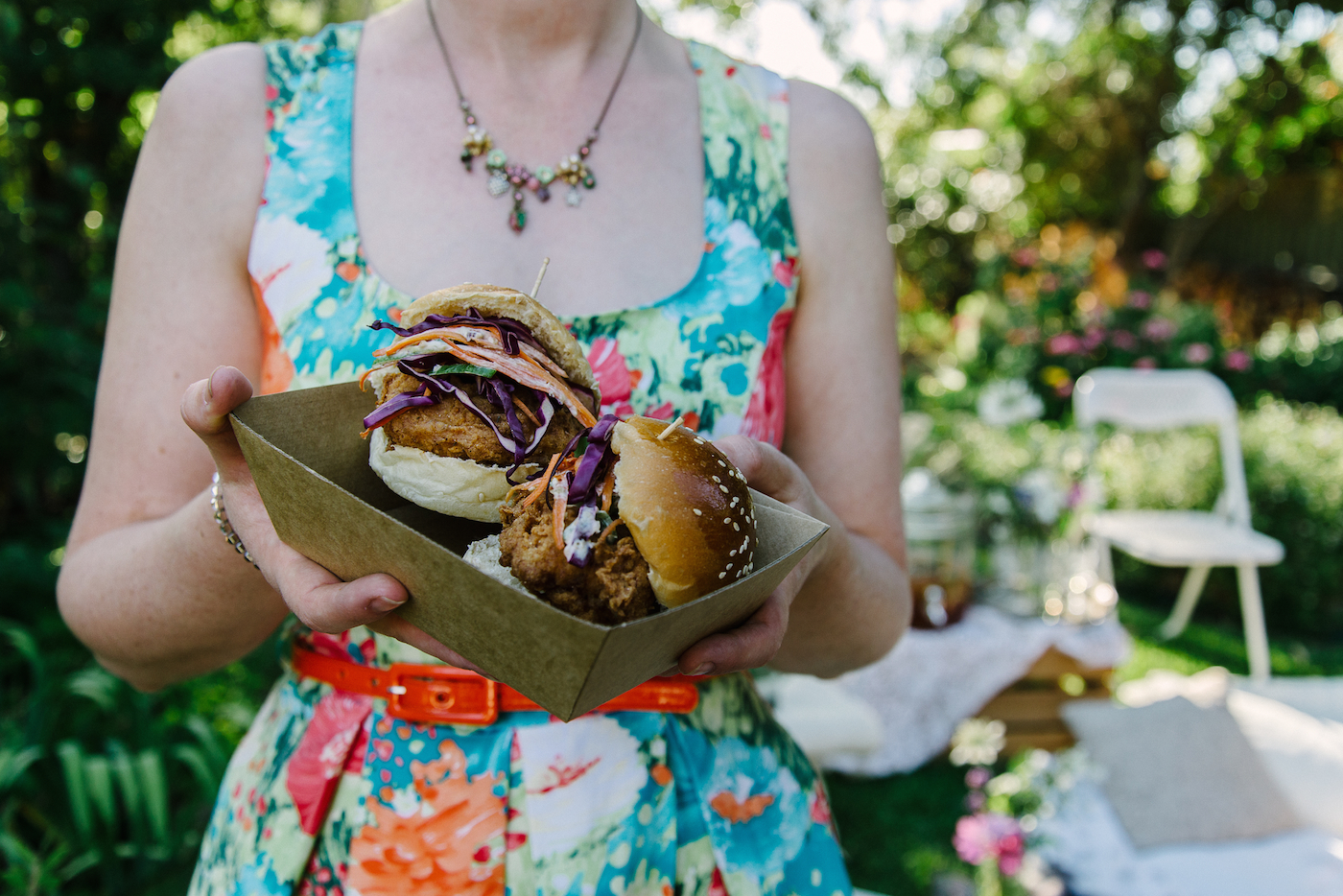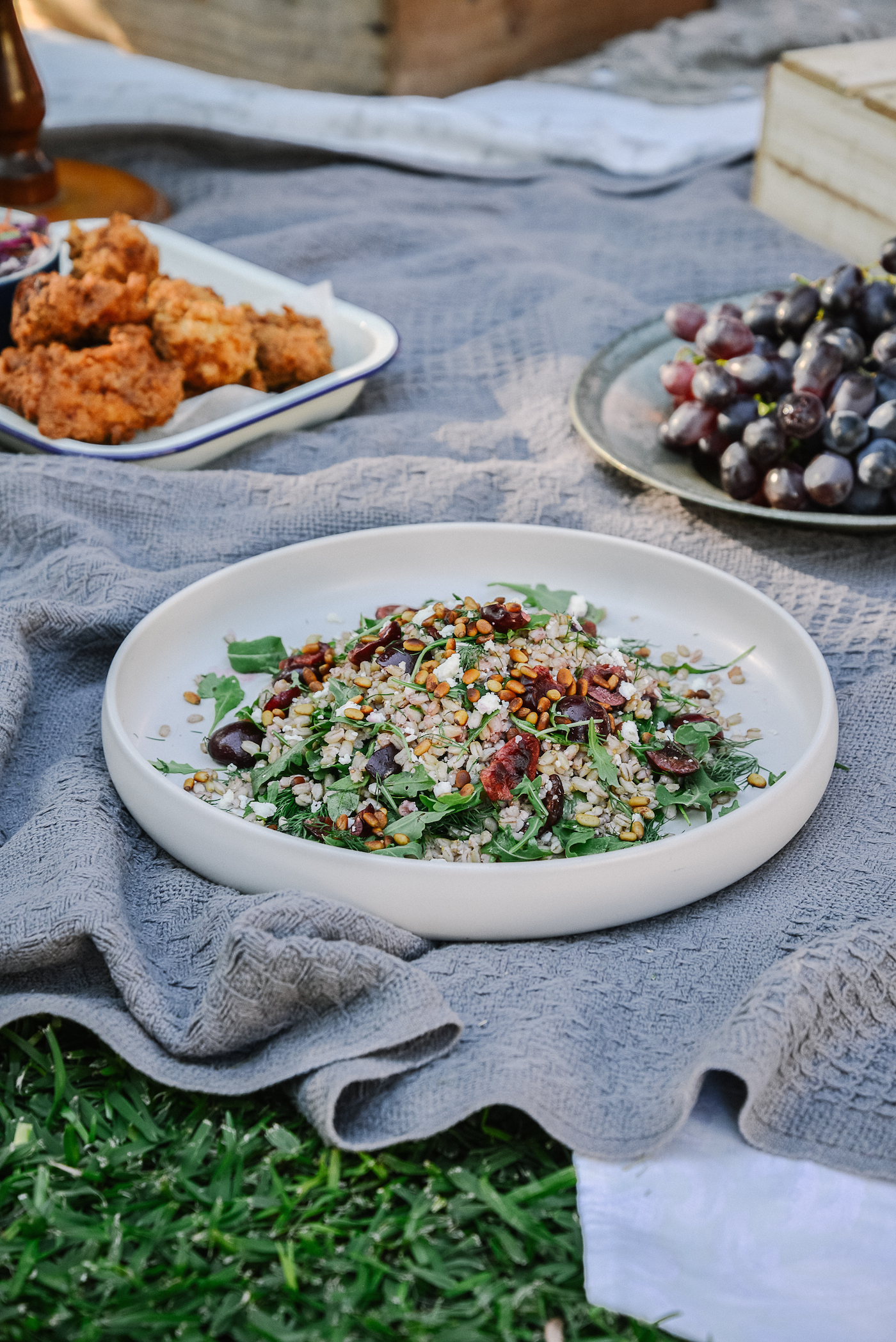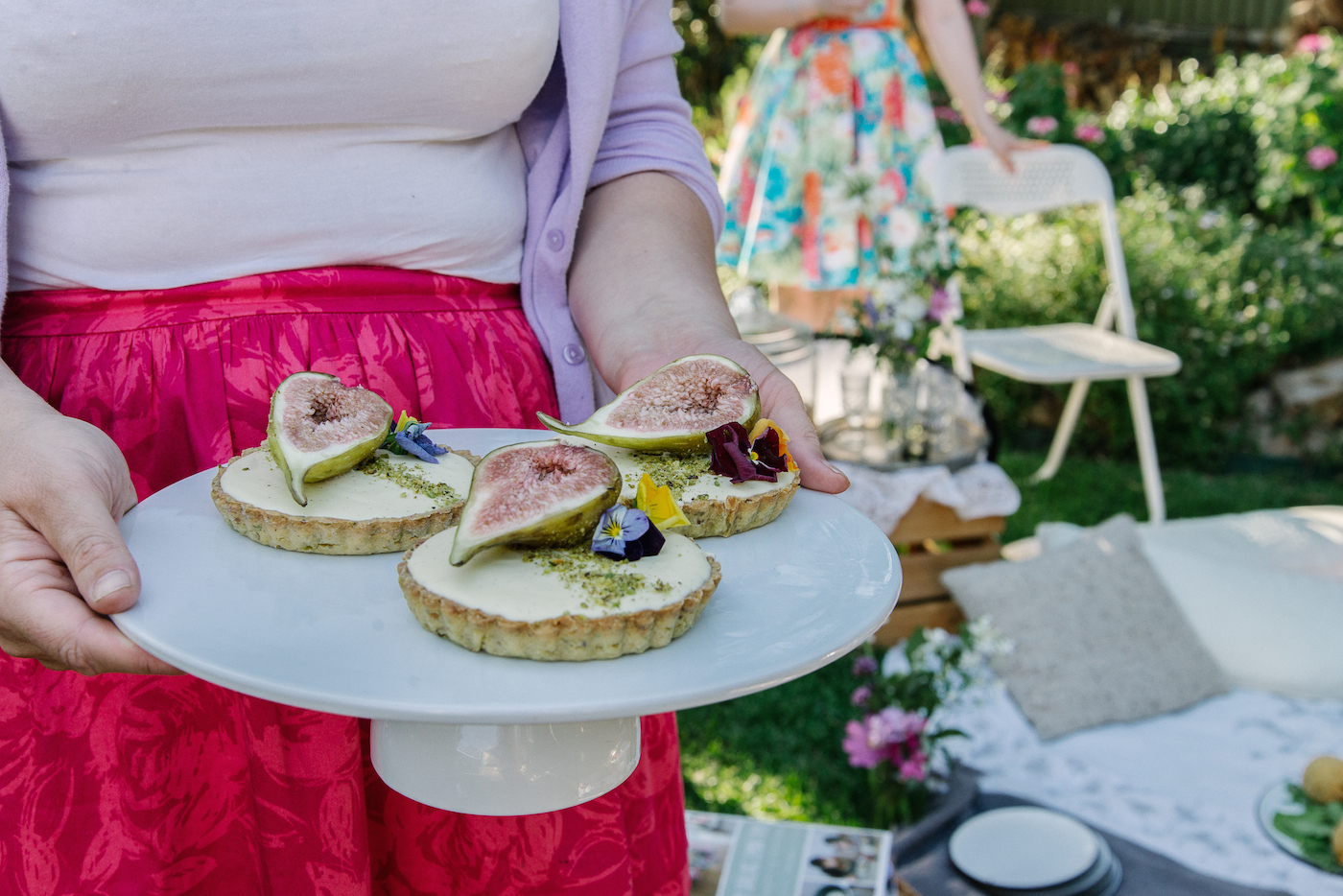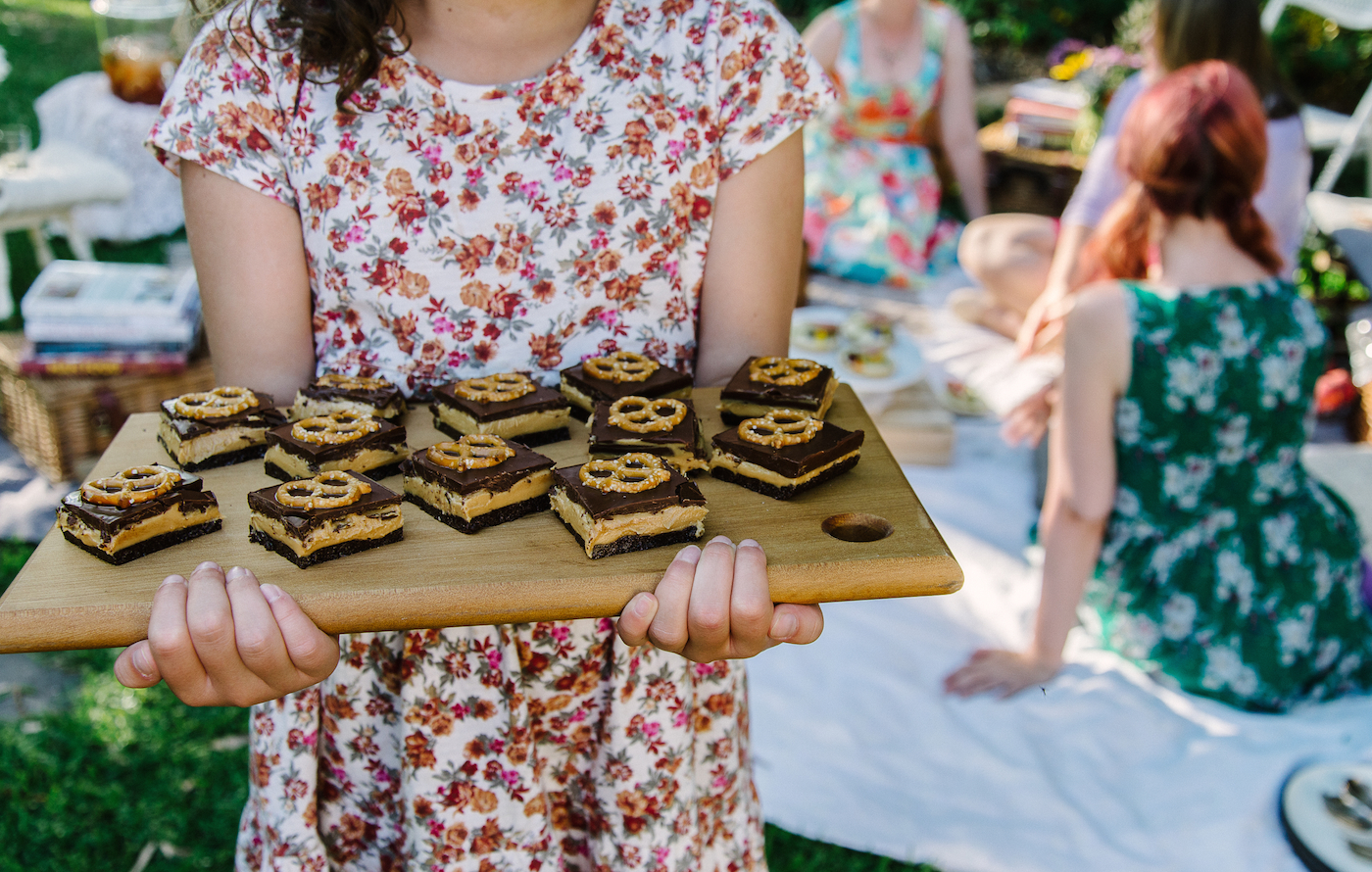 Want to see the complete piece and recipes from the day?  You can pick up a copy of Aspire at these outlets. Alternatively, you can read the magazine online.
Many thanks to Aspire, Sky, Erin, Tash, Emily, Julian, Jasper, Tim, Amy Goddess Artistry, Alison and Tom, Vintage Carousel and Bulb Lighting  xx