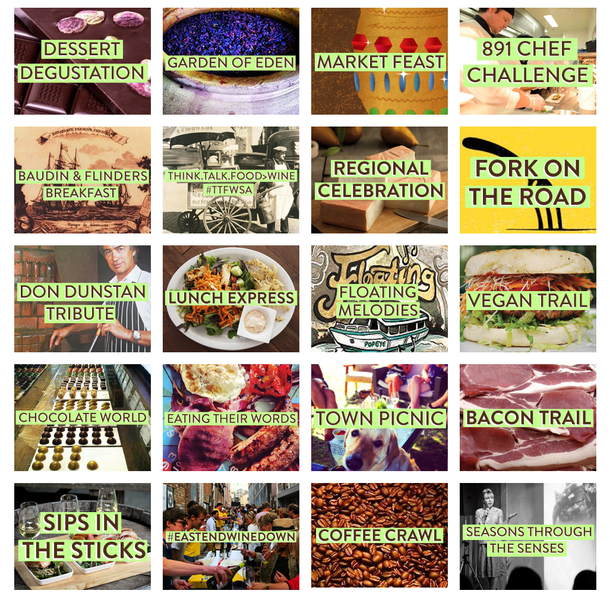 The Adelaide Food & Wine Festival is back – hip, hip, hooray!!
Following the success of last year's inaugural festival, Amanda Jane Pritchard (Kooki, Ducks in a Row) is back once again steering South Australia's (SA) newest community food and wine festival into unchartered waters.
This year, she's pulled together a massive team of board, committee and volunteers to help share the work load, as well as bringing on board two creative directors, Gill Gordon-Smith (Fall from Grace) and Rebecca Sullivan (Dirty Girl Kitchen), who have helped to plan and program the nine-day festival.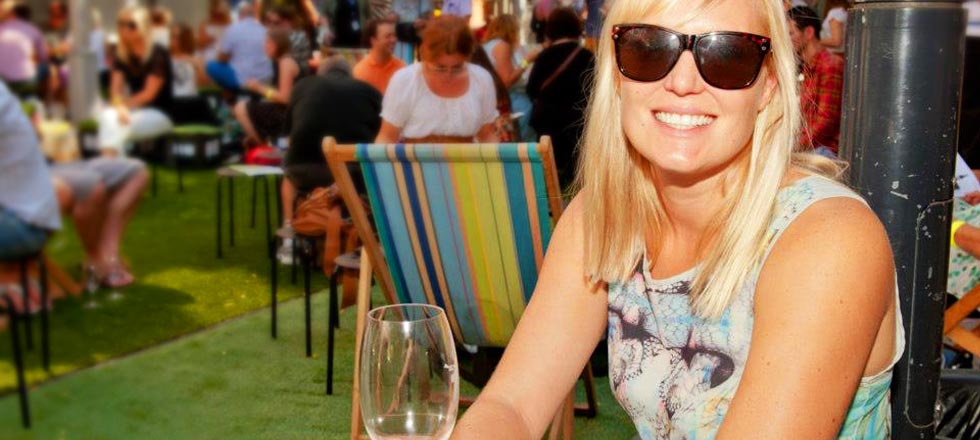 Now regular readers will know that I don't usually do event previews. But in this case I had to make an exception because:
I attended some of the festival's events last year and they were really fun and different;
Amanda asked me to be on the committee this year and I need to start pulling my weight; and
I'm actually doing an event in the festival, which I hope some of you will be able to come to.
The festival was launched on Tuesday night in the not-yet-open East End Cellars and although I couldn't stay too late it was a really lovely night. Everyone in the room was somehow connected to the SA food and wine industry, whether they were a producer, a wine maker, a chef, a journalist or a blogger, and everyone was there to throw their support behind Amanda and the grassroots festival she had conceived and developed. The excitement, passion and energy in the room was palpable – it's this kind of enthusiasm and desire not to settle for the status quo that makes me so glad to be living in my hometown again.
The 2014 Festival
To get the lowdown on this year's festival, I chatted with Amanda this morning.
Billed as a festival "by the people, for the people," last year's inaugural festival impressed a lot of people with the quality, diversity and size of its program. Were you expecting things to turn out as well as it did?
"Last year I thought if everything went to plan it would be OK," says Amanda.
"There were so many different things that held us up along the way but in the end persistence paid off."
What are the major changes between last year's festival and this year's?
"Having events that worked in the first year (has made things easier). When you're doing things for the first time you have no idea how it's going to work  out! This year, we knew we had an audience for events like The Market Feast, #EastEndWineDown, The Bacon Trail, the Coffee Crawl and the Don Dunstan Tribute. We could have run double the number of Coffee Crawls we did last year, actually. Pretty much any ticketed event that could sell out did so.
"One of the major differences  is also that we've been selling tickets since last year for this year's festival whereas last year tickets went on sale only three weeks before the festival started. Also, the Pozible campaign was so good on so many levels. It was a risk in some ways but its reach alone has been amazing – it's reached millions of people all over the world! We offered discounted tickets as a reward for pledging so it meant that we've already sold tickets to many festival events."

This year you have an army of volunteers on board. 
"Yes. The board is the same as last year and the committee is pretty much the same, too, although it's grown a bit. The real difference this year has been the volunteers – these young people, so talented, have put their hands up. I'm so fortunate – they're  super talented, they've clever and they deliver. Volunteer effort and input is basically 100 times more than last year."
Who manages all the volunteers?
"I personally manage all of them. I'm discovering new skills! I never considered myself a very good manager because I want to be a friend rather than a boss but that's how I approach it. I sit down with each of them and I go through their resume. I ask them what do you want and why are you doing this? I give them tickets to things so they can go to some events, project manage some events and work at others."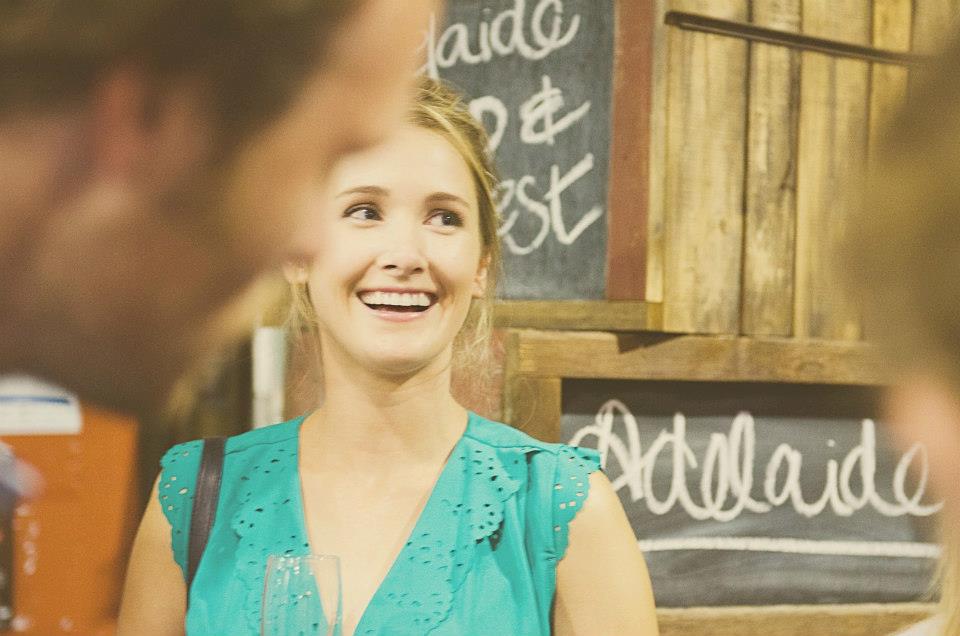 Which new events are you most excited about?
"Definitely the Baudin and Flinders Breakfast – the level of detail that we're going into to make it informed and inspired by history is amazing, from the menu to the table settings to the entertainment. There's this guy, Lance, who is 0f Head of Physics at Adelaide University. He created the Flinders' Investigator Garden based on the work done by Robert Brown, Matthew Flinders' botanist, who was the first person to catalogue the flora and fauna of this area. Lance is helping us to do the table settings and so on to make sure they're all appropriate and of the era."
"The menu will also include bacon from heritage pigs,  smoked tommy ruff, foraged and found food and a scurvy preventative!"
"The other event I'm really excited about is the Town Picnic. I'm basically trying to recreate all of my favourite memories — memories that I know other people share — of childhood."  
Highlights of the Festival
Now I know I might annoy some people by naming favourites so let me preface this list by saying that all of the events in the program are inspired. Whether you're crazy about food or mad about wine, you're going to find a whole lot of things to love in this festival. Disclaimer out of the way, here are my picks – click the event name for the official info:
Any self-respecting food lover in SA who hasn't made it down to a Fork on the Road event cannot afford to miss this one. The monthly food truck meet ups are a great place to try different street food, catch up with friends and enjoy a buzzing atmosphere. No bookings necessary – simply turn up on the day and purchase food and drinks as your taste buds dictate.
Richard Gunner's passion for meat is infectious so I can't think of a better person to lead the Bacon Trail through the Adelaide Central Market. If you love bacon, you won't want to miss this one.  I've already bought tickets for my brother and his wife, actually. Book tickets.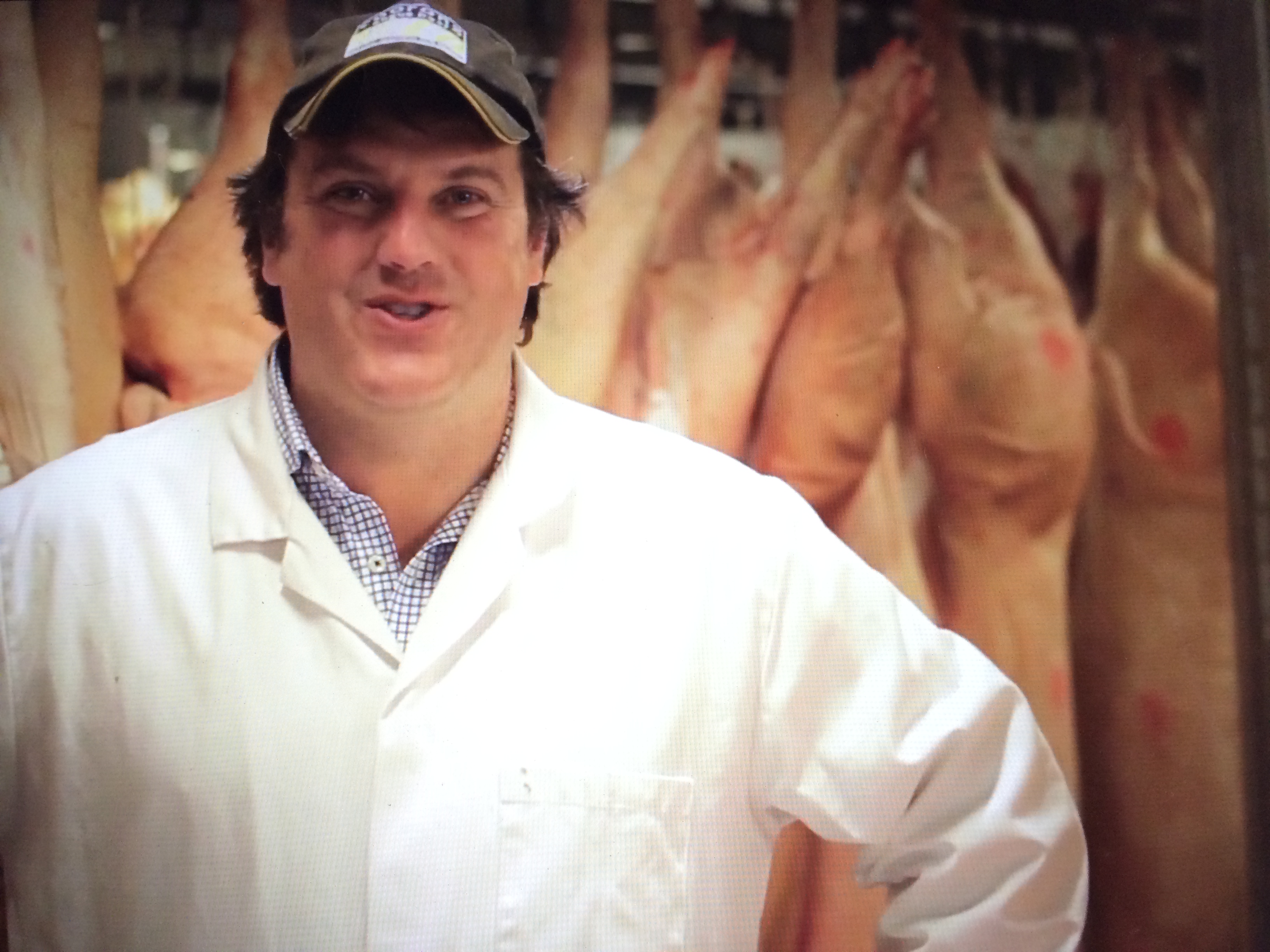 For those unfamiliar with Don Dunstan, he was a pioneering Premier of SA in the 60s and 70s, and did many, many good things. For this dinner, his former apprentice, Sam Smith, now at Fino, will create a menu inspired by Don's cookbook to be accompanied by Seppeltsfield wines. Yep, we had a premier who released a cookbook and later opened a restaurant. How awesome is that? Book tickets.
I went to The Market Feast dinner held in the Adelaide Central Market last year and it was great fun. This year the irrepressible The Happy Motel with chef Duncan Welgemoed (Bistro Dom) are taking the reigns so it promises to be an amazing event. Go with a partner or group of friends and make a big night of it. PS Don't forget your dancing shoes. Book tickets.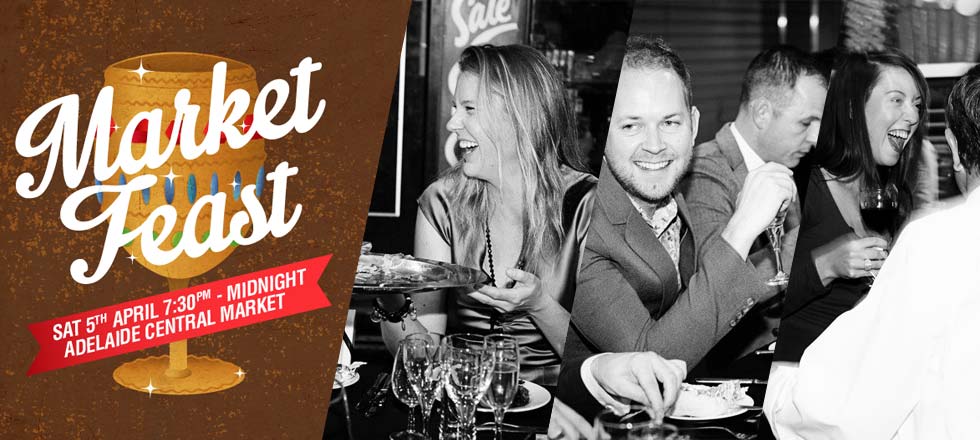 I'm really intrigued by this whole day networking/workshop/talk/debate event that Amanda & co have dreamed up. A whole line up of speakers including Stephen Yarwood, James Erskine, Festival Baron Warren Randall (Seppeltsfield), Amanda Daniel, Paul Wood and Chloe Reschke-Maguire will be debating the topic of 'Collaboration or Competition'. I can't wait to listen to, learn from and contribute to the discussion. This is a must-do for anyone who works in the food, wine or media industries (or who aspires to). Book tickets.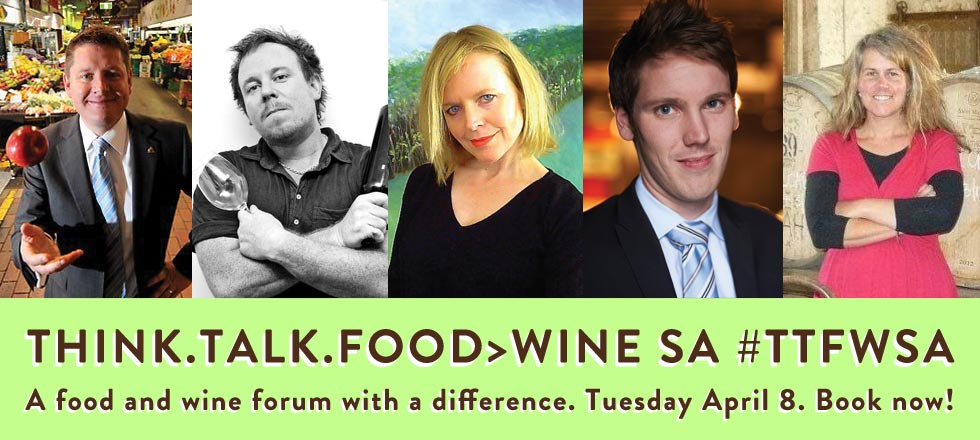 Rymill Park. Egg and spoon races. Apple bobbing. Picnic hampers. Peter Combe and the Crunch Munch VERY Sticky Band. Classes by wine writer Max Allen and chefs Jimmy Shu (Hanuman) and Salvatore Pepe (Cibos). Dogs. Kids running around. Need I say more? I'm going take my kids — they know all the words to Newspaper Mama — and a picnic rug and make a day of it. The event is free but you can book a cooking class, reserve your wine glasses, pre-order a picnic hamper or register your dog for the dog area.
A few months ago Amanda asked me if I'd be interested in doing an event on blogging for the festival. So I'm excited to let you know that food writer David Sly (Gourmet Traveller, SA Life), I and chef Phil Whitmarsh will be debating food writing ethics, responsibilities and disclosure over dinner at the Daniel O'Connell. My friend George Ujvary, who has both the longest-running food blog in SA, The Foodologist, and an MA in Gastronomy from Adelaide University/Le Cordon Bleu, will be the moderator for the evening. Come along for a night of fantastic food and spirited debate about restaurant reviewing, food bloggers, social media, and the often complicated relationship between food writers, food bloggers and chefs. Book tickets.

When Chantelle from Steven ter Horst told me about the dessert degustation she and Steven were planning for the festival the other night, my heart started beating faster. Now we South Australians love our desserts — we have more dessert bars in this state than ANY other state in Australia — so I'm expecting this dessert degustation to sell out quickly. Book tickets.
Popular wine writer Max Allen and 12 leading ladies of wine (Kerri Thompson, Corrina Wright, Louise Hemlsy-Smith, Sam Connew, Kate Goodman, Fran Austrin, Anna Hooper, Kim Chalmers, Rebecca Wilson, Louise Rose, Amanda James-Prichard and host Sue Bell) join together with the local Afghan community for a lunch celebrating friendship, rural life and our immigrant past. Each of the ladies will be bringing along a homemade dessert to be judged by Penola CWA President Kate Spencer and special guest Senator Penny Wong. Book tickets.
Back by popular demand, the Porchetta Party features food by local chef Todd Steel (see my write up of his food at last year's Sea and Vines Festival) matched with wines from Oliver's Taranga down in the McLaren Vale. Personally, I can't think of a nicer way to spend a Sunday arvo. Book tickets on tel: (08) 8323 8498 or email: nicky@oliverstaringa.com.au.
There are lots of other fantastic events I didn't have room to list here but you can check out the full program online.
So which events will you be attending? :D
 Useful information
The Adelaide Food & Wine Festival runs from 4-13th April, 2014 in various location in the CBD and in the regions.
The Festival program can be found around Adelaide at selected outlets or online. Tickets can be booked through EventBrite.

The Festival is managed by a creator/director along with a board, two creative directors, a committee and team of amazing volunteers. It is run on a not-for-profit basis.
Other event posts
Subscribe to The Hungry Australian
Don't want to miss a new post? Sign up to receive new posts twice a week – it's FREE!!