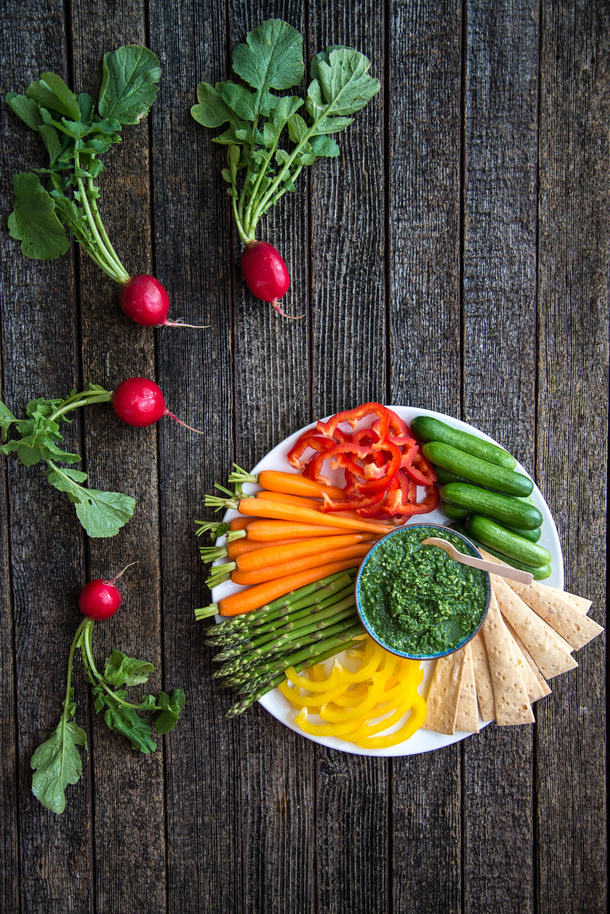 Can you believe it's almost December? Yes, it's that time of year when the calendar fills up, you try to catch up with everyone you've ever met in the space of a few weeks, you eat your body weight in food and you spend most of your time sorting out Christmas gifts for friends and family.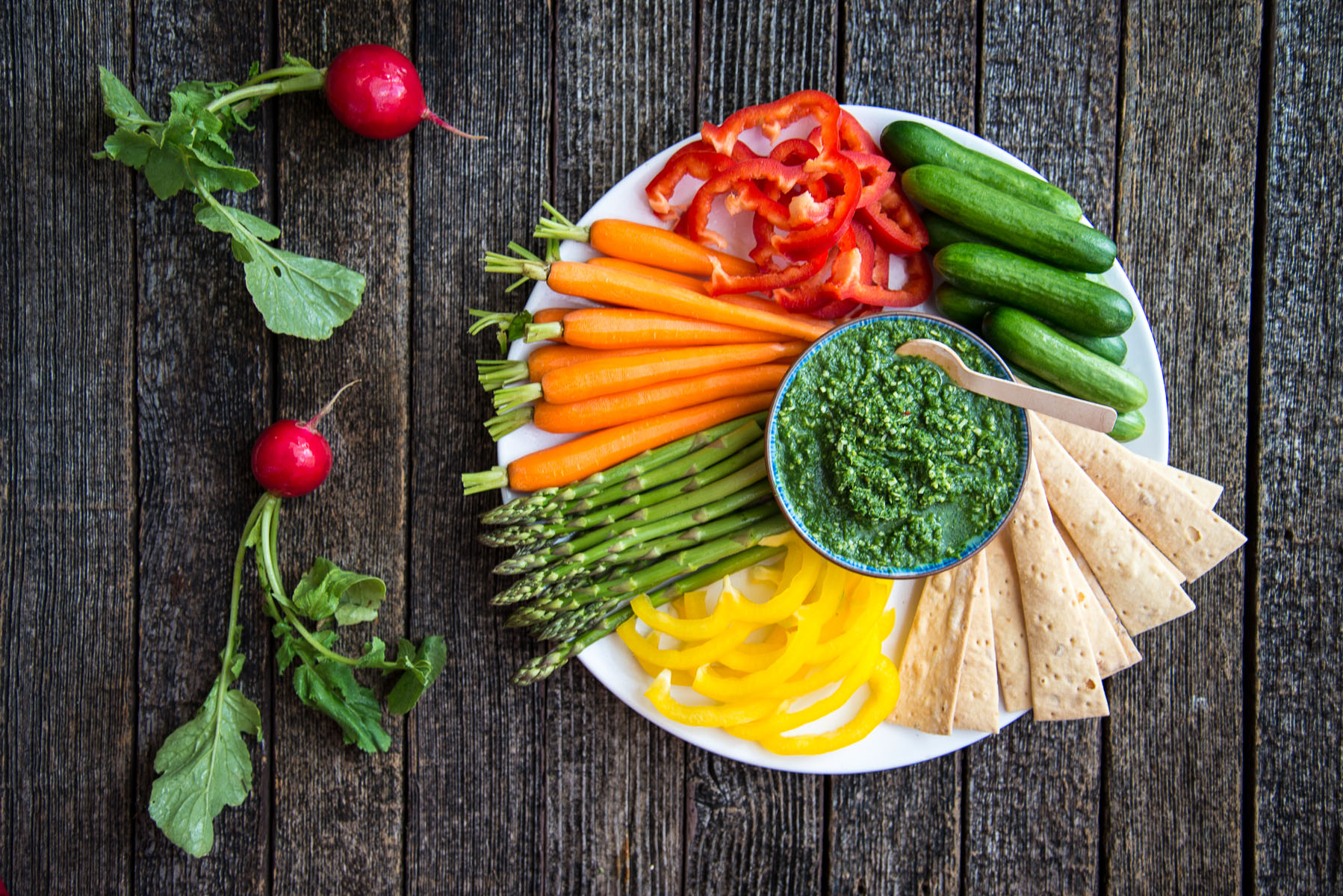 It's also the time of year when you're likely to be invited to gatherings and asked to 'bring a plate' to share. That's where this colourful plate — Eye of the Tiger — comes in. It's beyond easy, super quick and tastes amazing. There's no cooking involved; all you need is some vegetables and herbs and a blender. Even the most domestically challenged amongst us can manage that, right?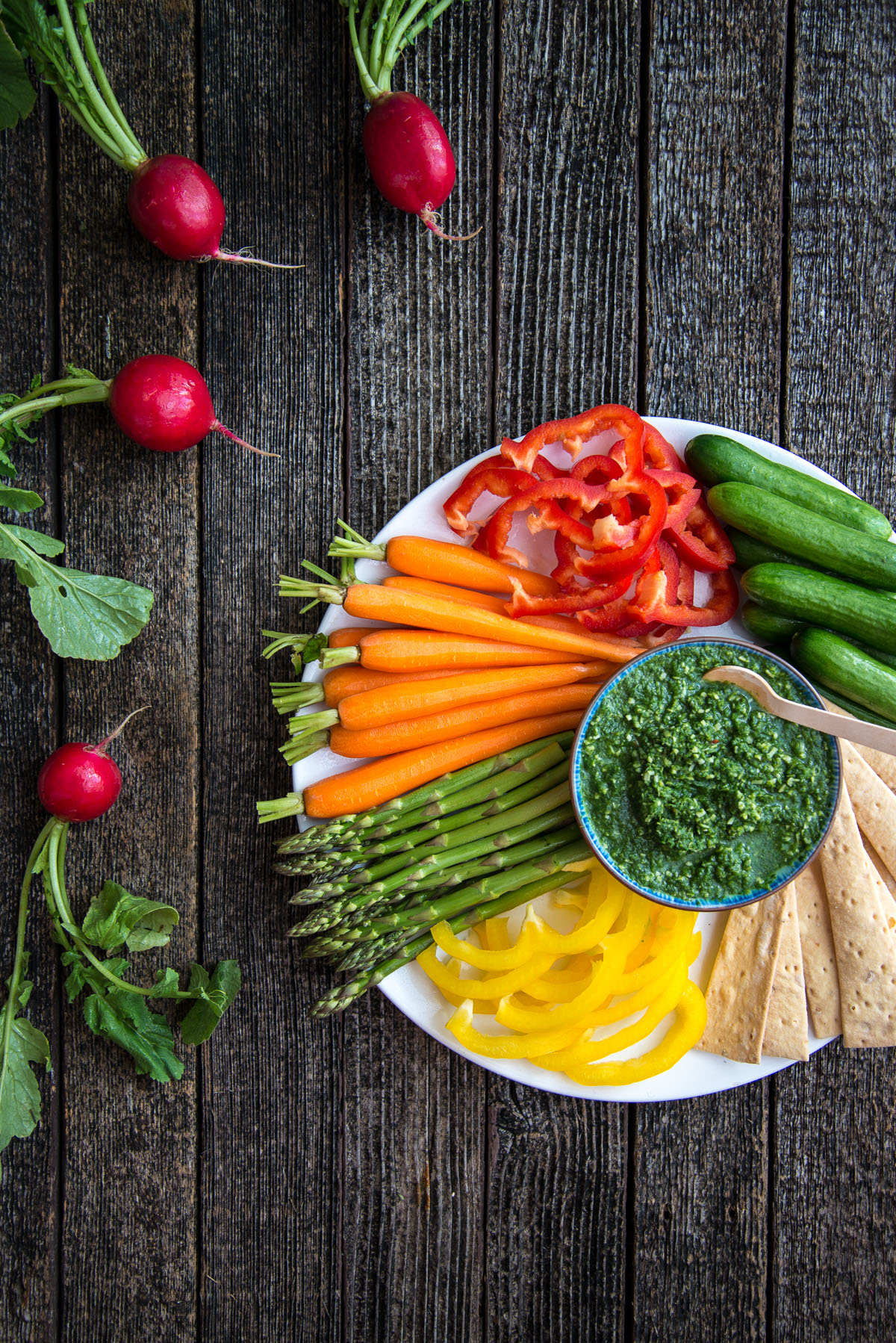 The idea for this dip comes by way of my mother who looks after my 3YO during the week while I'm working. Last week she told me one of the mothers had brought the most marvellous dip to the Wednesday playgroup. She described the taste of it and it sounded so good I immediately got to work in the kitchen and came up with this.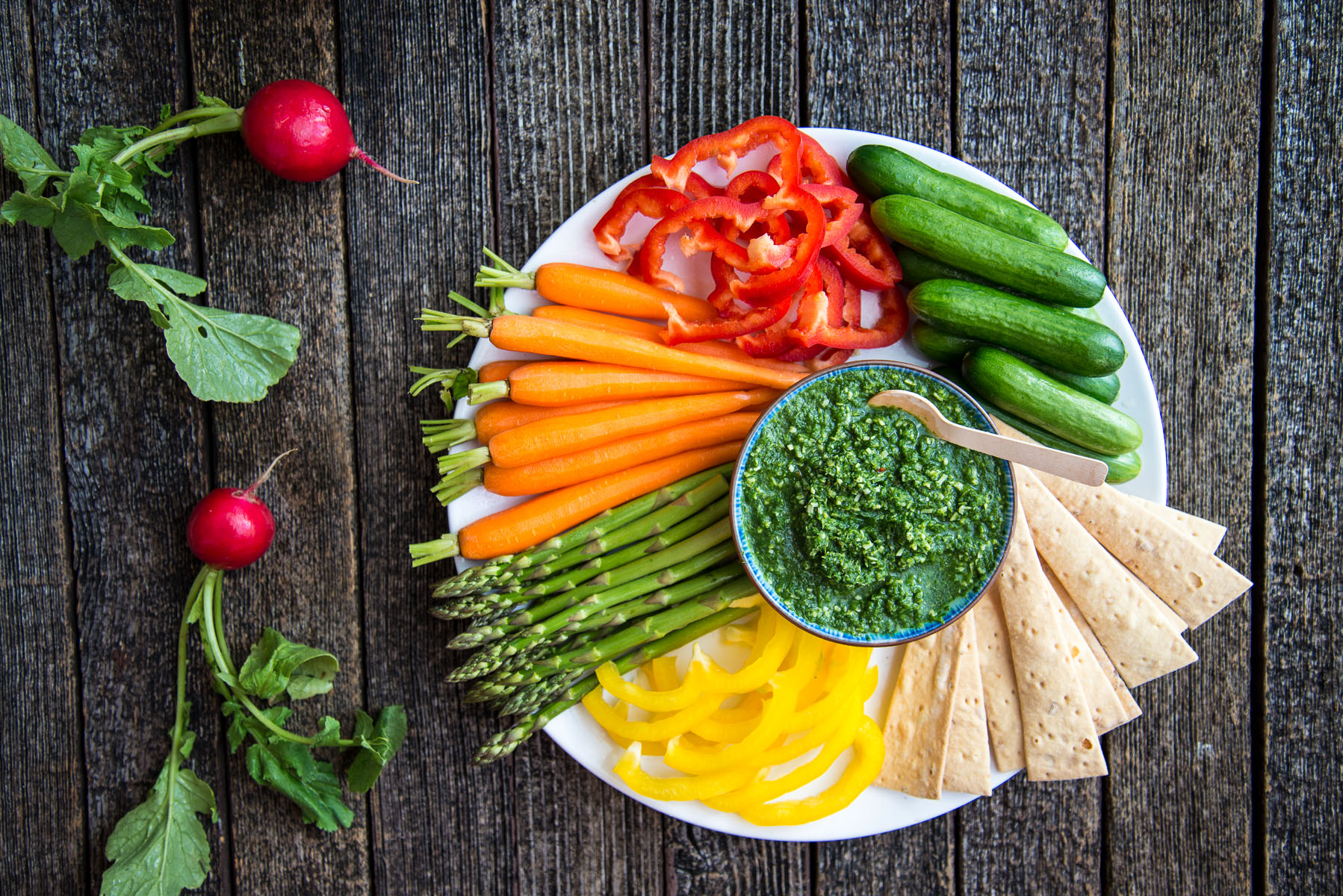 I call this super healthy dish the Eye of the Tiger for two reasons. One, it looks so innocuous — the dip looks rather like a salsa verde or pesto — yet it packs a fiery punch to high-five your tastebuds and get the blood flowing in your veins. Two, my 7YO is learning a gymnastic routine to Katy Perry's Roar* and if I have to have that song permanently in my head you should have it in yours, too.
Because sharing is caring.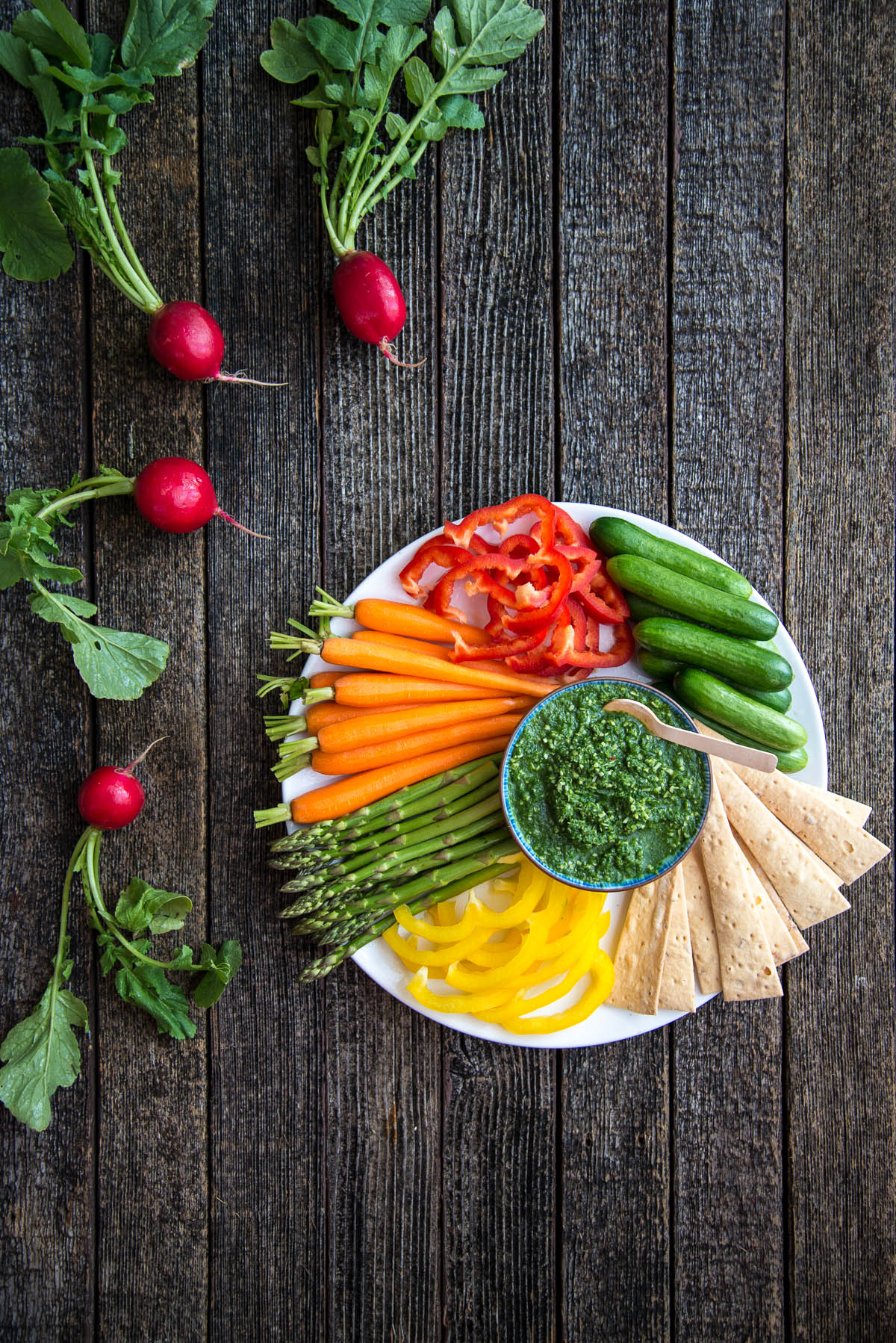 Eye of the Tiger
INGREDIENTS
1 bunch coriander (about 80 grams) – roots, stems and leaves
1 bunch mint (about 80 grams) – leaves only
1 inch piece ginger, peeled and chopped roughly (or 1 teaspoon minced ginger)
Juice of 1 lime (about 1 tablespoon)
5 tablespoons desiccated or shredded coconut
1 Birds Eye Chilli (hot) or 1/2 Birds Eye Chilli (medium hot)
2-3 tablespoons water
METHOD
Blend all ingredients until smooth.
Serve with fresh vegetables and crackers.
NOTES
To accompany the dip I chose crackers, mini cucumbers, mini asparagus, mini carrots and yellow and red capsicum (peppers). Mini vegetables are super-sweet and crunchy.
One Birds Eye chilli is a perfect heat for me but my mum found it too hot so if you're catering for a mixed crowd of chilli addicts and unbelievers try only half a Birds Eye chilli first. Remember that you can always add half a chilli first, taste it and then add more if you like.
Gluten, nut, dairy, soy and refined-sugar free. Suitable for vegetarians and vegans.
This would also be great on toast and in sandwiches. You could also serve it with pan-fried salmon or grilled prawns.
This dip is best eaten on the day it's made.
* Don't know what I'm talking about? Here's the video.
More appetizer recipes
Subscribe to The Hungry Australian
Don't want to miss a post? Sign up to receive new posts 2-3 times a week – it's FREE.