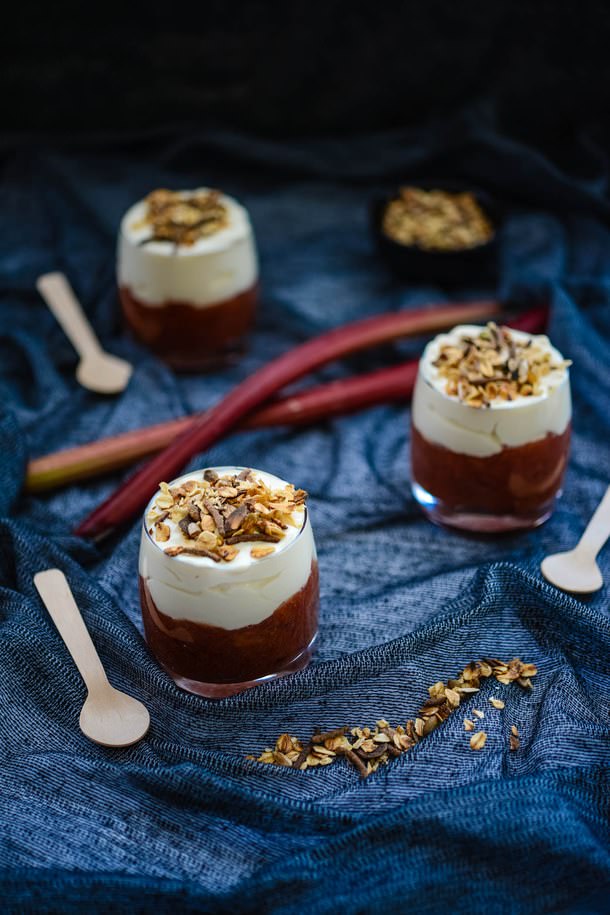 I like desserts that double up as snacks and meals. This means I can eat them anytime of the day or night without someone raising their eyebrows and saying, "you're eating THAT for breakfast?" Begone oh killers of joy and self-appointed diet police – you are not welcome in my home.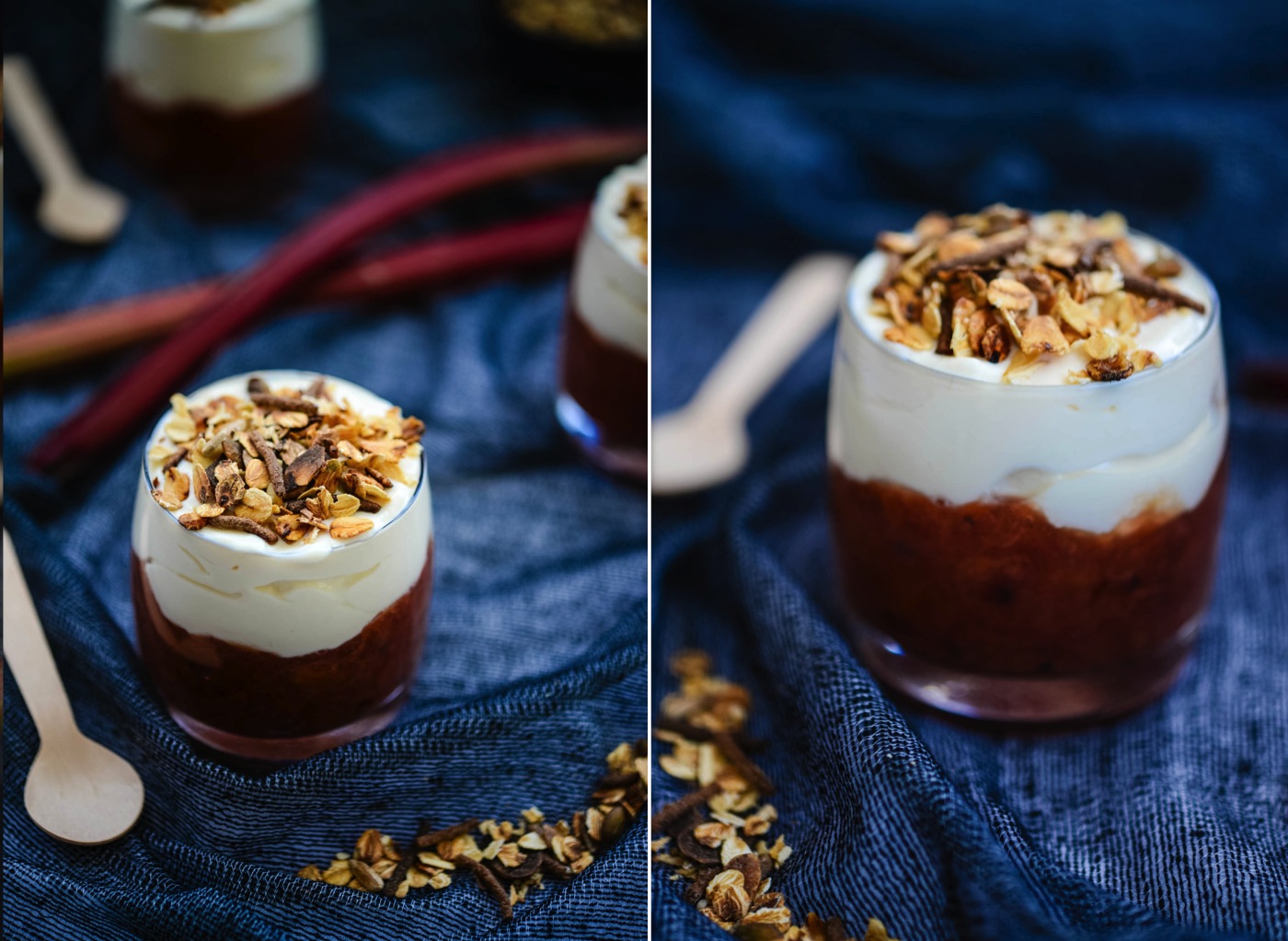 Ticking all the necessary dessert-friendly boxes are these cute Rhubarb Apple Yoghurt Pots. Yes, you could eat them as a dessert, but you could equally enjoy them for breakfast or morning or afternoon tea.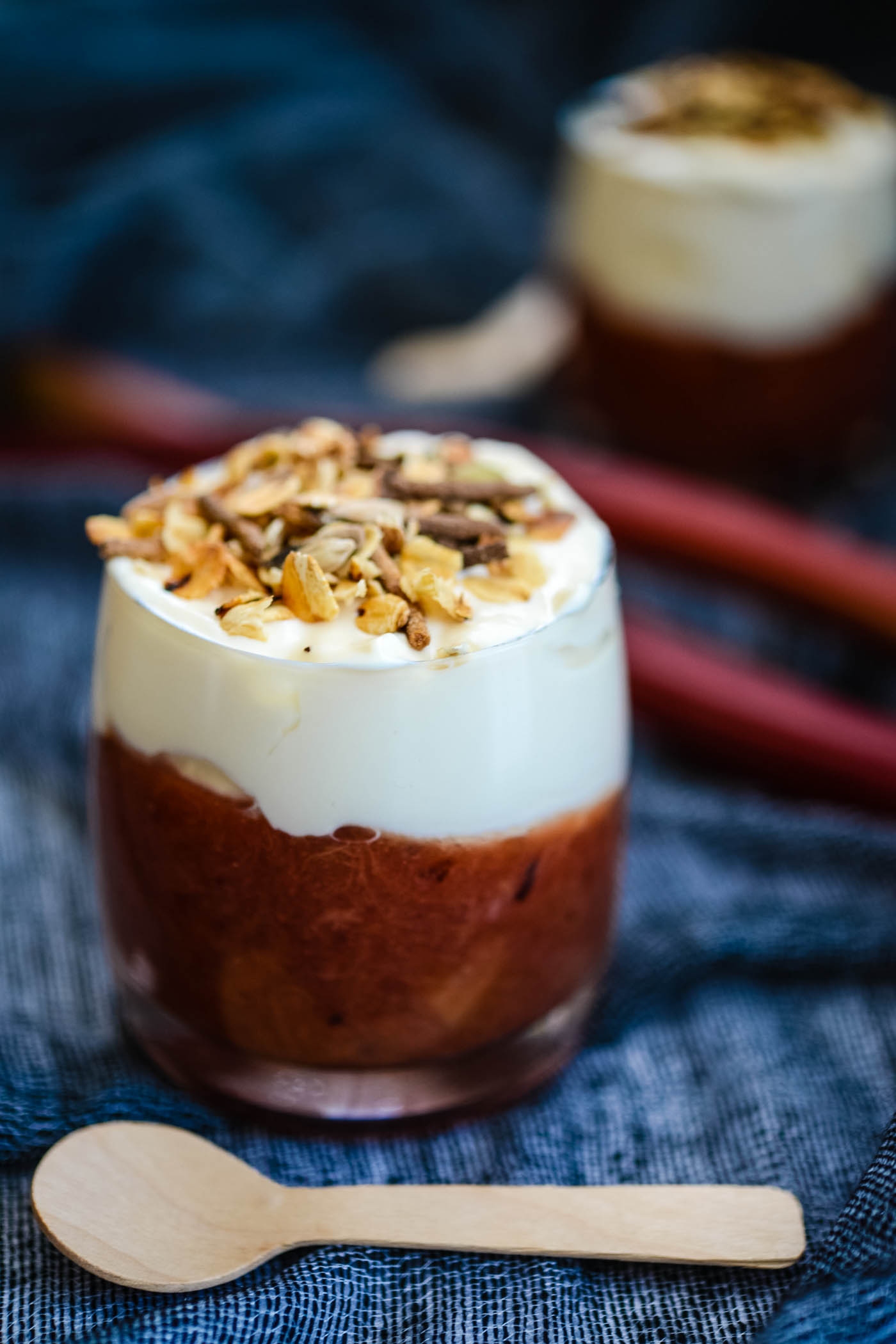 Rhubarb is such a pretty coloured vegetable. I'd never eaten it before until I was working in Leeds, Yorkshire, in the early 2000s and a lovely colleague made me a rhubarb crumble for dessert one night. Seeing how simple it was to prepare and cook encouraged me to try cooking with it myself.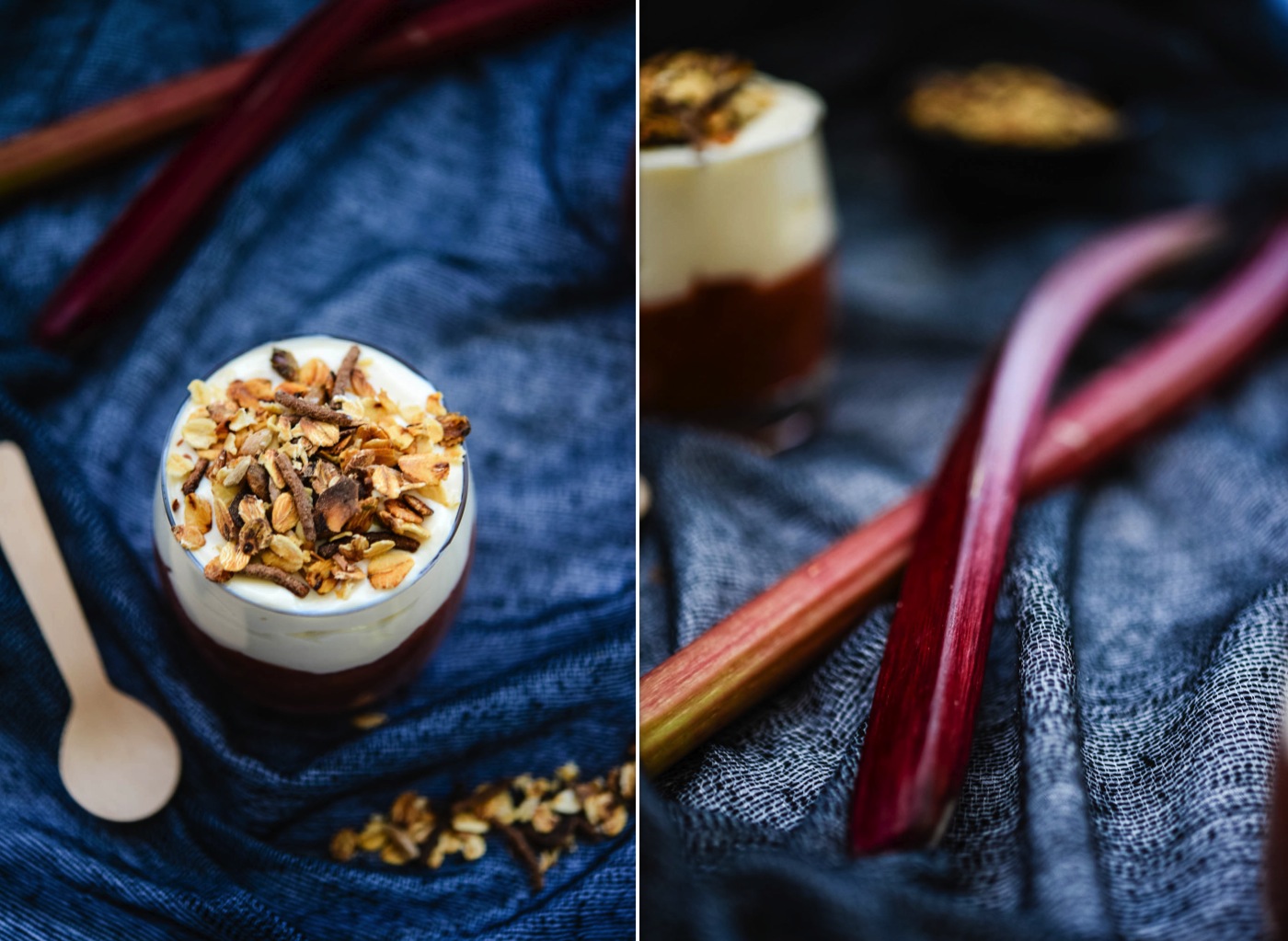 This dish couldn't be simpler to prepare. You simply stew the fruit, let it cool and then top with vanilla yoghurt and some toasted muesli. Too easy. You can make these up in advance and keep them covered in the fridge until you're ready to use them (just leave off the muesli until the last moment so it doesn't get soggy).
That's dessert done. And breakfast. And morning and afternoon tea. Now give yourself a pat on the back for being such a clever multi-tasker.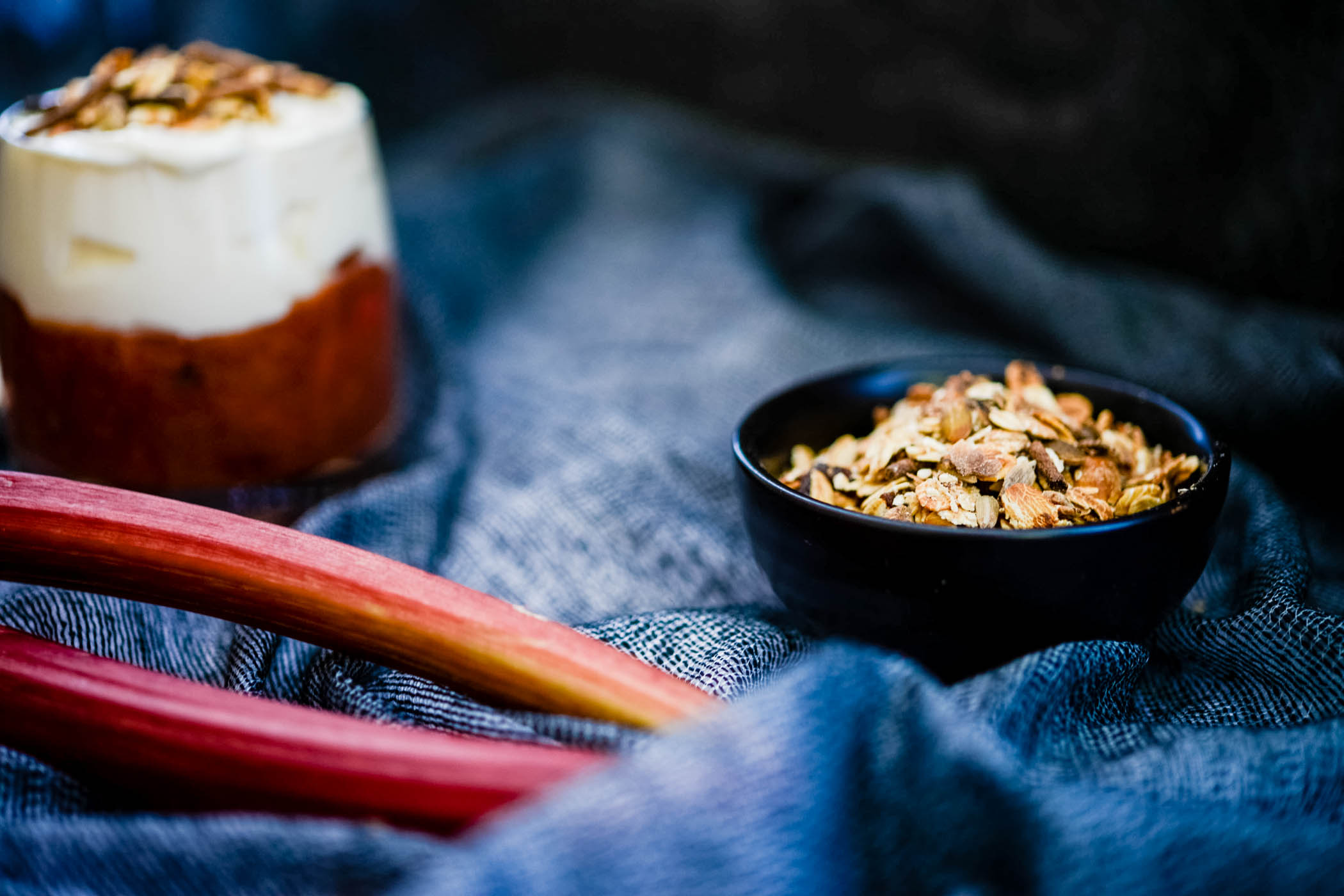 INGREDIENTS
600 grams apples, cored, peeled and chopped into medium pieces

500 grams rhubarb, trimmed and chopped into medium pieces
1/2 cup rice malt syrup or 1/3 cup brown sugar
1/2 cup water
1 kilogram tub top quality vanilla yoghurt
250 grams toasted muesli
METHOD
Place apples, rhubarb water and chosen sweetener in a saucepan and bring to the boil. 

Lower flame and cook over a low-medium heat for about 10-12 minutes. Leave to cool.
To assemble, spoon fruit into a cup and then add yoghurt and garnish with toasted muesli.
Serves 6.