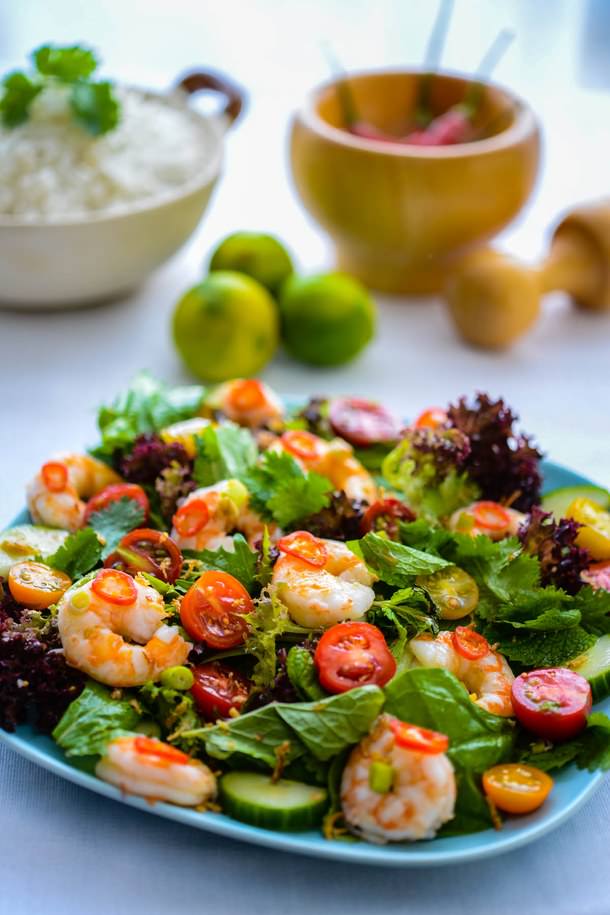 My brother recently did some sorting out in my parent's garage. Over the years it had become both a repository and a dumping ground – it was a place for all those odds and ends that were important enough to keep but irrelevant enough to neglect. Along with the handwritten mix tapes, old school projects and Patricia Cornwall novels, he found a whole box of old family albums.
This photo of my mum and dad was taken in the 60s.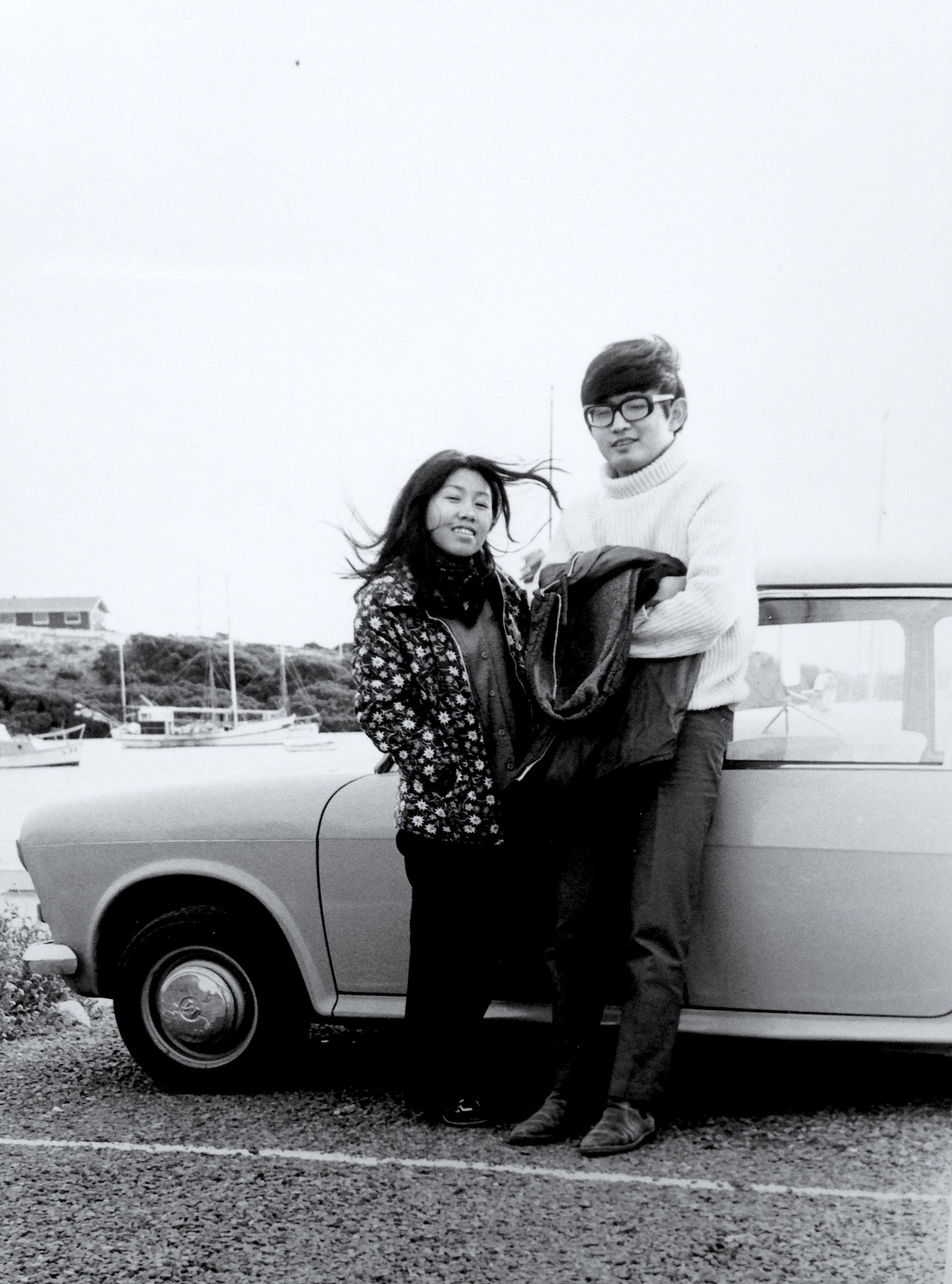 They were visiting Mount Gambier, South Australia, with a group of friends to visit the family of a friend.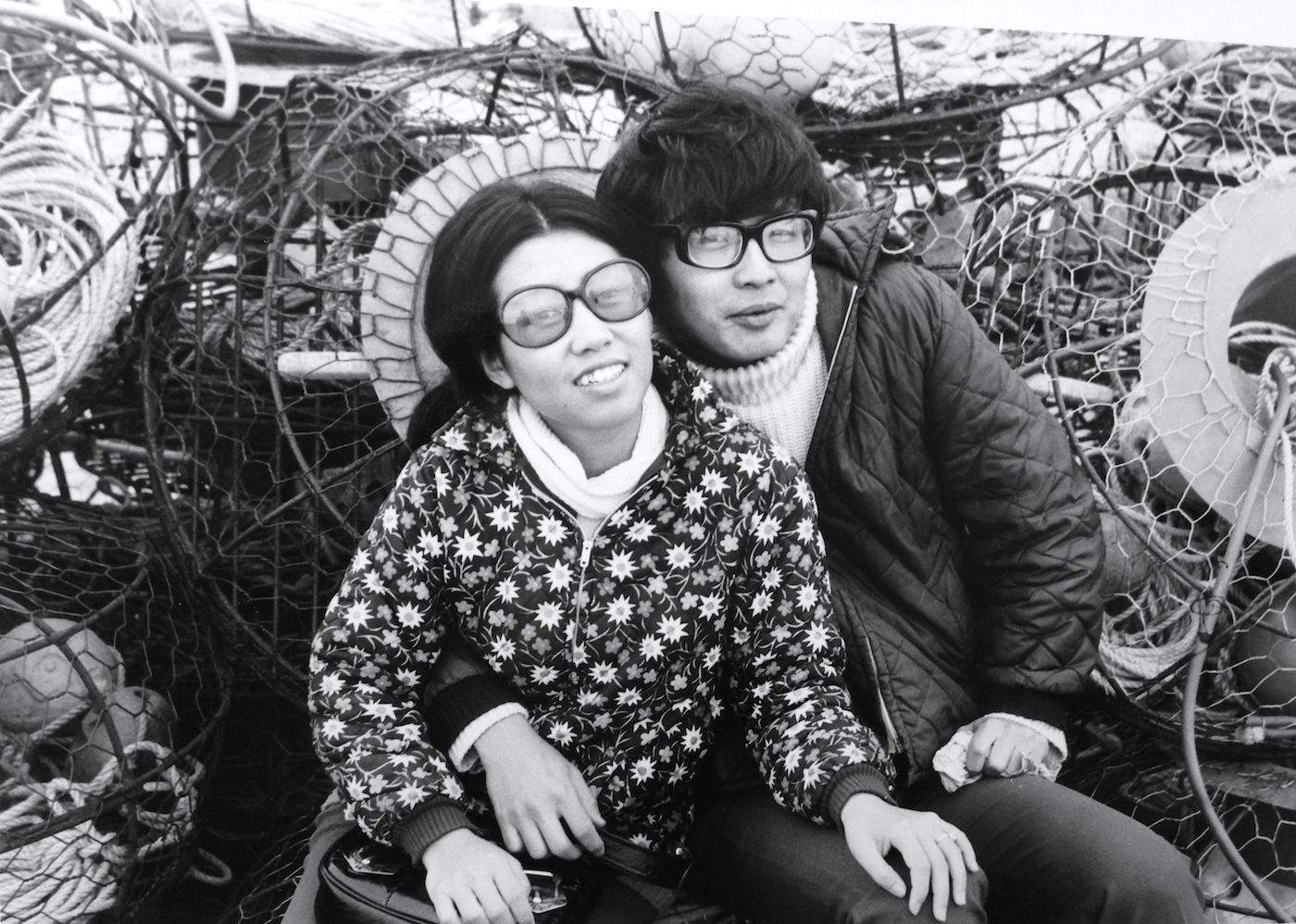 I love this photo set against some fishermen's baskets. My parents look so young, naturally, but they both look so happy and untroubled, too. This was before they had kids, of course.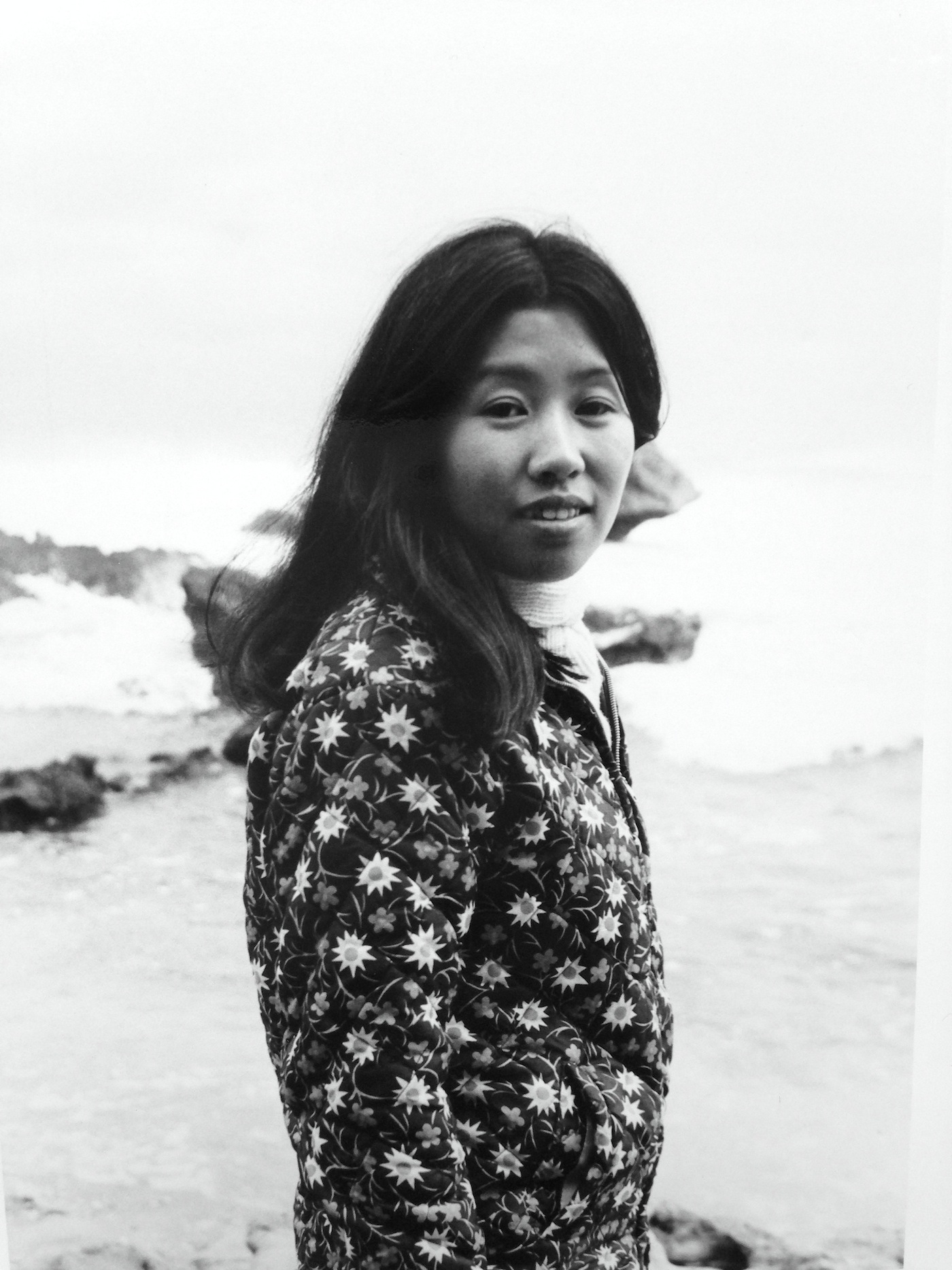 My mum looks so calm and content here…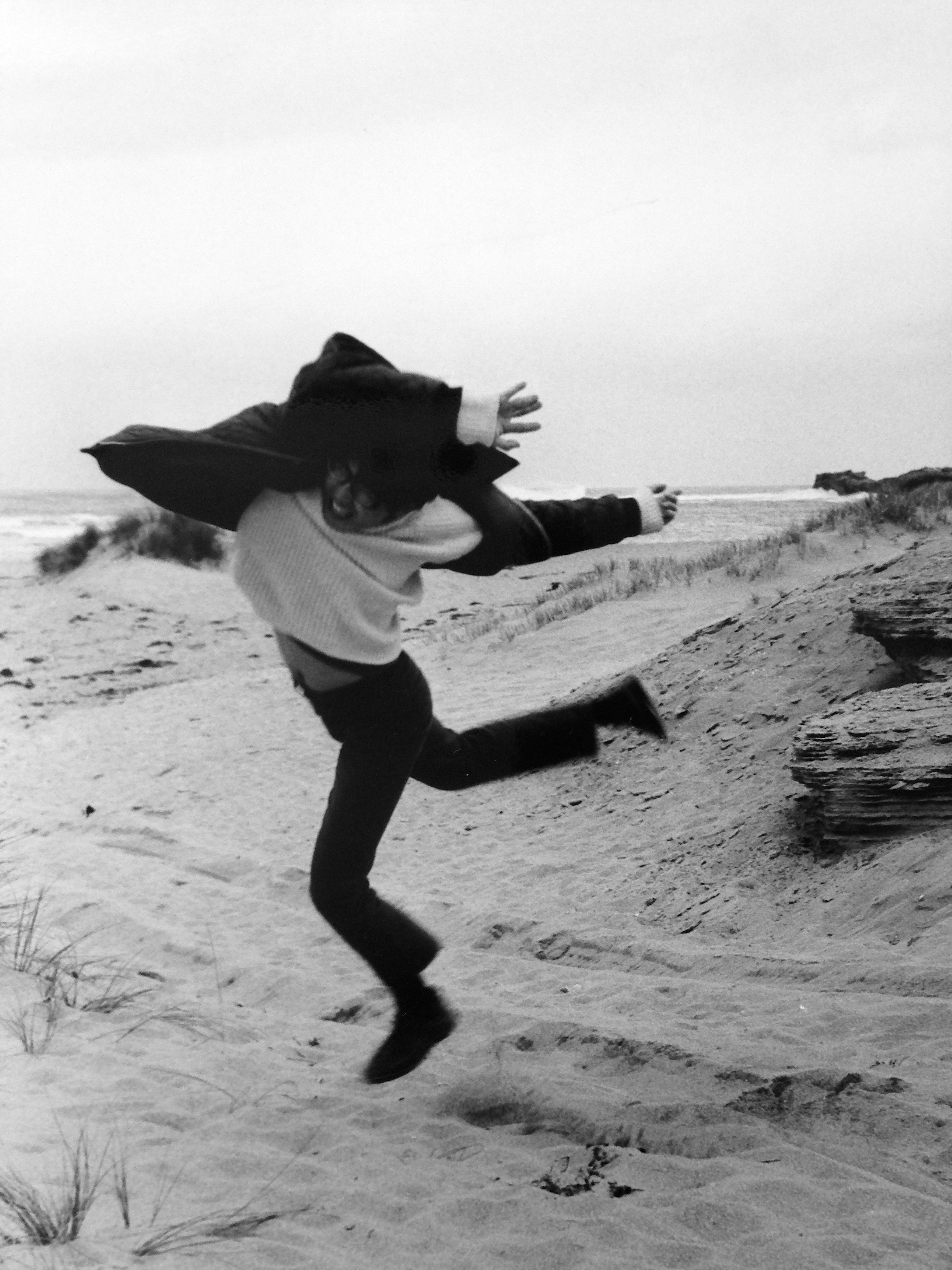 …whilst my dad is cutting loose – go, dad!
After flicking through these photos I felt inspired to cook something beach-appropriate. Now I love eating fish and chips on the beach as we did last week but I felt like making something very fresh and clean-tasting.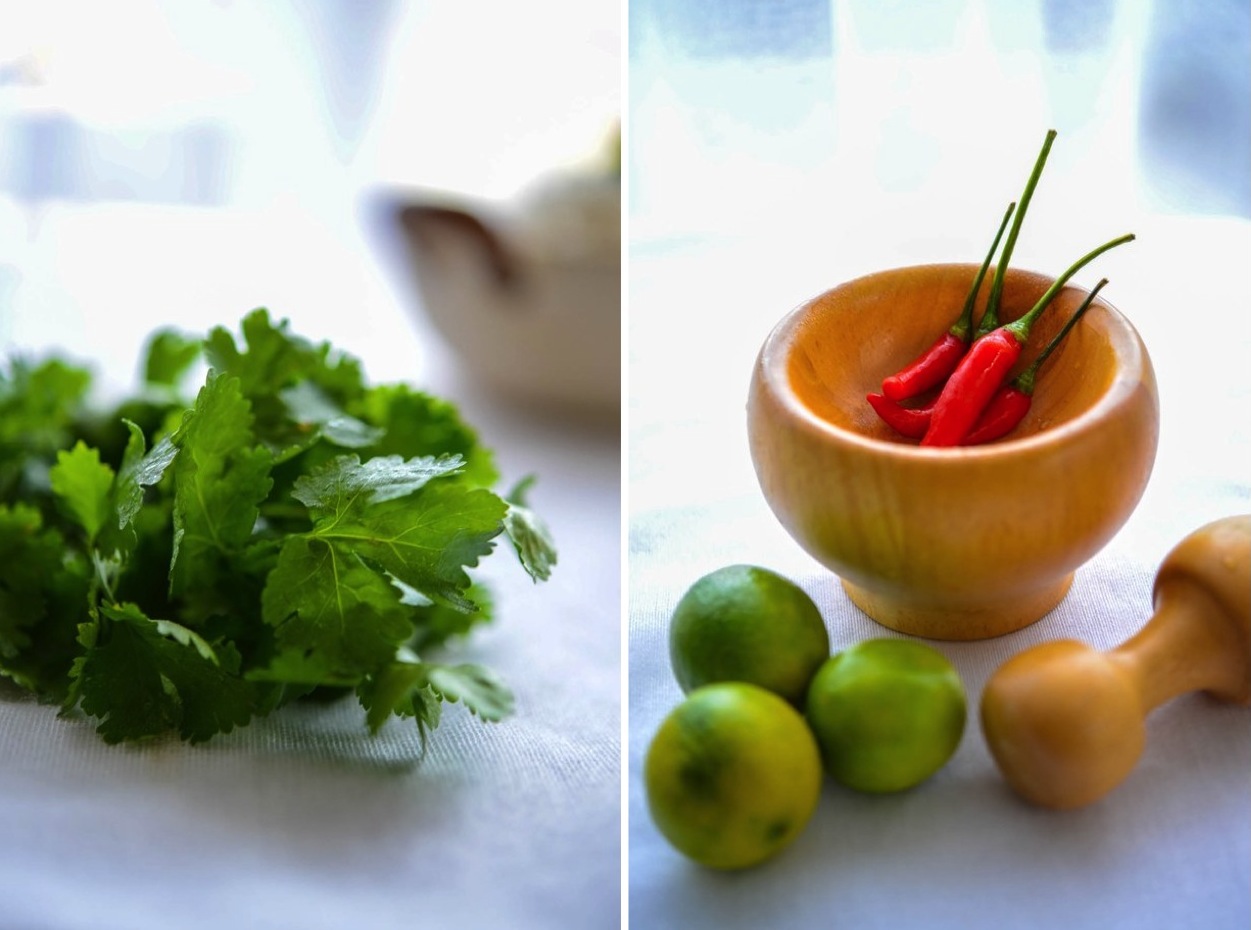 This Thai Prawn Salad certainly fits the bill. I've eaten numerous versions of this salad in Thailand and I never get tired of it. You can also substitute squid, fish, chicken thighs, tofu, pork mince or add a couple of cakes of soaked glass (mung bean) noodles if you like. Just remember to make up  at least 50% more dressing if you are adding the noodles as they will soak up a lot of the dressing.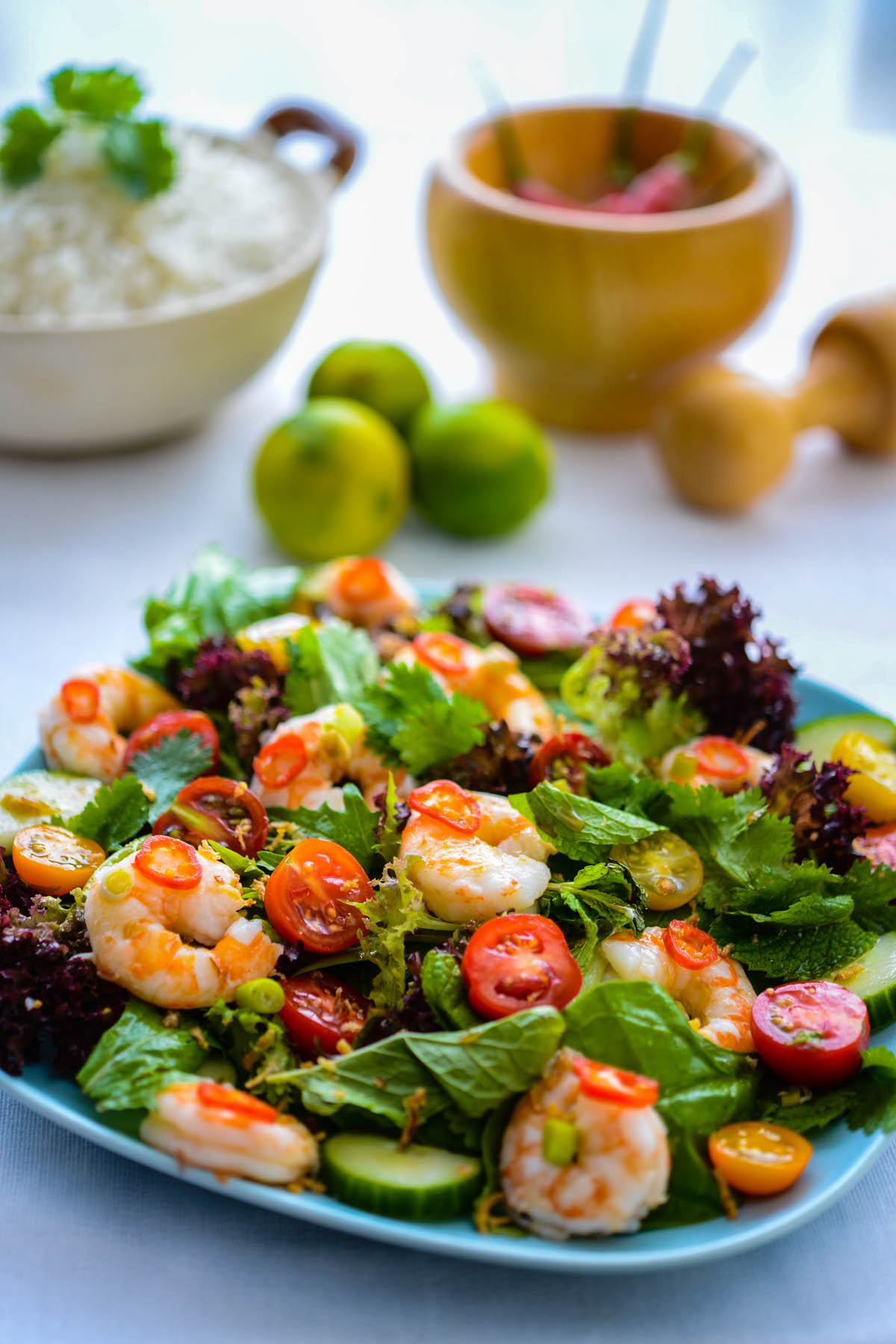 Although usually eaten in a hot climate, Thai food can be cooler weather-appropriate, too. I love this salad as part of a meal including a fiery Tom Yum soup to start, steamed rice and a red or green Thai curry. All the chilli will get your blood pumping and warm you up nicely, too. Those who prefer their food less hot can halve or quarter the amount of chilli.
Enjoy this recipe and as you eat, dream of future days spent at the beach with loved ones.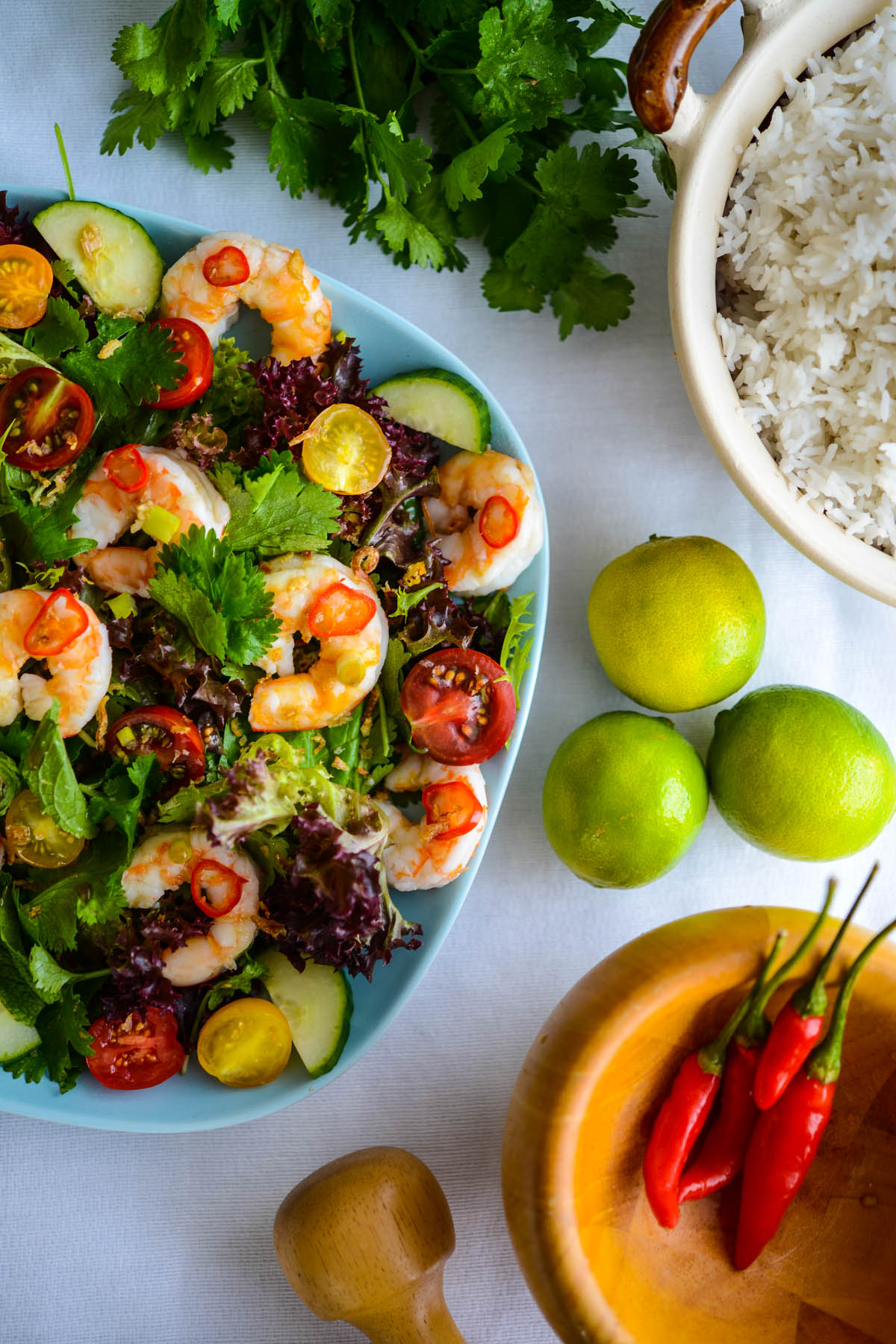 INGREDIENTS – SALAD
500 grams prawns, cooked and peeled
100 grams mixed lettuce leaves
2 Lebanese cucumbers or 1 continental cucumber, sliced
1 punnet (200 grams) baby tomatoes, halved
1/2 bunch mint, leaves picked
1/2 bunch coriander, leaves picked
3 spring onions (white part only), sliced thinly
4 tablespoons roasted and roughly chopped peanuts (optional)
2 tablespoons fried shallots (from Asian grocer)
INGREDIENTS – DRESSING
1.5 tablespoo

ns fish sauce

1.5 tablespoons grated palm sugar or brown sugar
1.5 tablespoons rice wine vinegar
1 garlic clove, minced or smashed with a mortar and pestle
1 lemongrass stalk (white part only), sliced finely or smashed with a mortar and pestle
3 tablespoons lime juice (juice of 1 fresh lime)
1 Birds Eye chilli, chopped finely
METHOD
Combine all salad ingredients in a large serving bowl.
Combine all salad ingredients in a small cup and stir briskly to combine.
Add dressing to salad and mix to combine.
Serve immediately.
Serves 2-4.