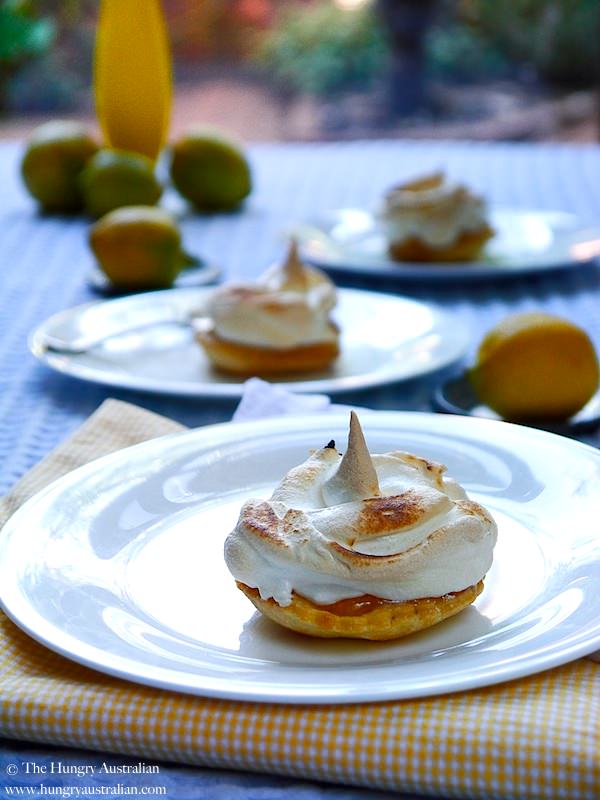 After having to miss the Sweet Adventures Blog Hop in March, I'm happy to be back on board this month with this lemon-icious recipe.
I've actually used lemons picked from our own lemon tree, which I thought was a write-off after the plasterers decided to empty their buckets around it when we were renovating. Turns out our tree is a lot harder to kill than I thought – hurrah!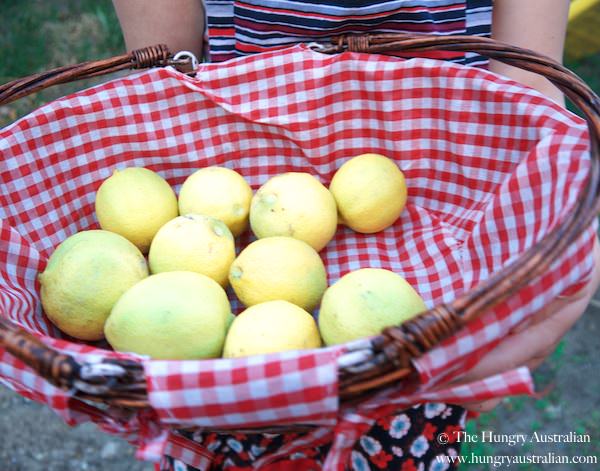 Like many happy cooks, I nearly always have lemons in the house. I like to squeeze half a lemon into a massive jug of water at the beginning of each day, place it on my desk and drink it as the day goes on. I've discovered it's the only way to make sure I drink enough.
So I was 100% on board when the Sweet Adventures – that is, myself, 84th & 3rd, The Capers of the Kitchen Crusader, Delicieux, and Dining With a Stud – decided on lemons as April's theme for our monthly, dessert blog hop. It wasn't hard to decide what to make either – I love lemon meringue pie, I'm obsessed with mini desserts at the moment and I'll take any excuse to use my blow torch.
I'd never made lemon curd before but it wasn't hard. I used Stephanie Alexander's A Cooks' Companion as a guide and it was done in a flash. Doesn't it look dreamy?
These Mini Lemon Meringue Pies are perfect for morning or afternoon teas, or as a special party dessert. They're not very transportable, though, meaning picnics are out of the question unless you put them in a plastic container and wedge them in with towels so they don't move around. That's a bit too much hassle in my book.  No, better to enjoy them in the comfort of your own home.
Just don't expect any leftovers.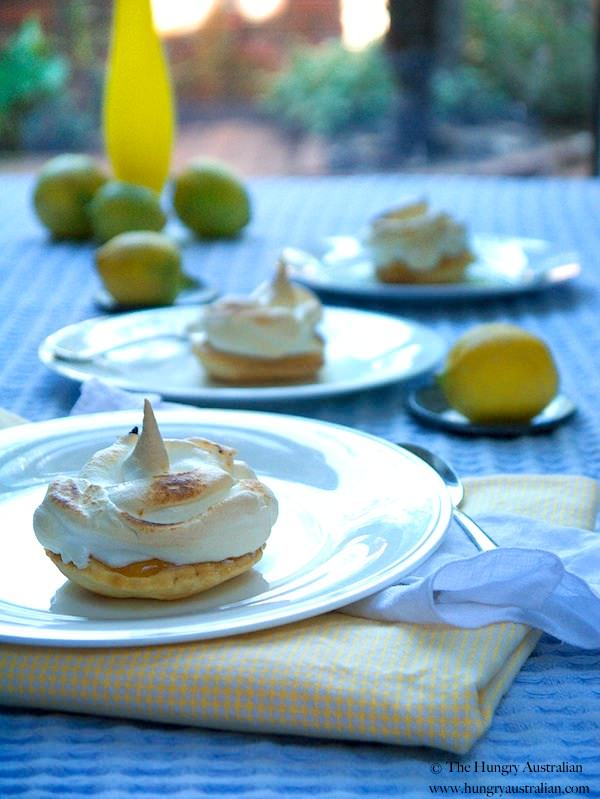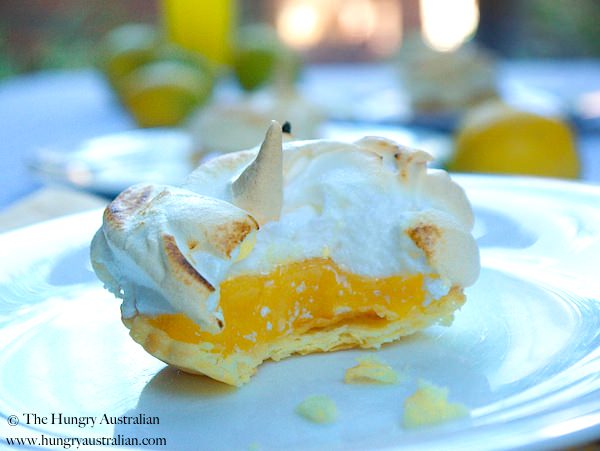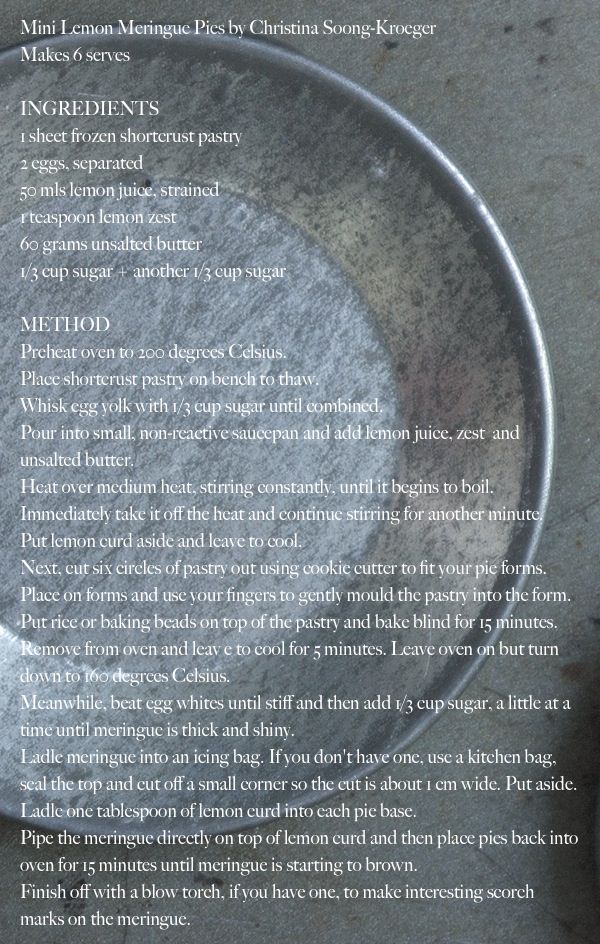 This month's bloghop is being hosted by the lovely Jennifer from Delicieux. To join in the fun, head over to her Lemon Meringue Cupcakes post for all the details of how to link up your own lemon dessert recipe. And be sure to check out all the over lemon-icious recipes below.