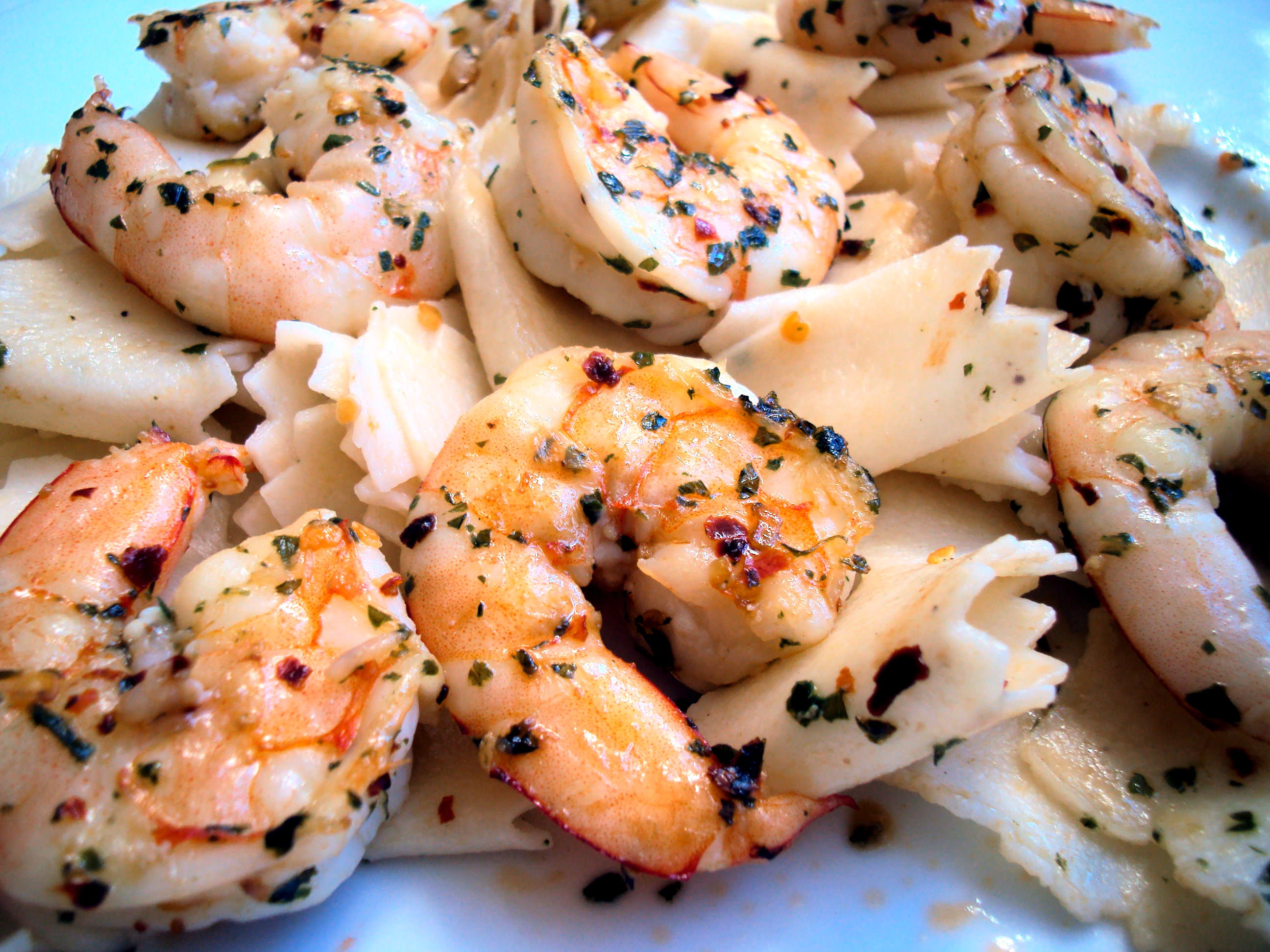 One thing I love about Mr Hungry Australian is that he's a great cook.
When we first started dating he was working as a consultant. So some days he'd be super-busy and other days I'd go over to his house to find he'd made oven baked lamb shanks with gremolata and mashed potatoes for a workday dinner. The way to my heart is definitely through my stomach so his talent and passion for cooking won him lots of points.
Mr Hungry Australian cooks so differently to me, too. I like the fact that he puts things together in ways that would never occur to me. Take his baby octopus with warm silverbeet and chickpea salad for instance.Or his brilliant Chinese sausage and spinach pizza.
He can also cook dishes that I have never learned to make, like fresh pasta. So nowadays we have a pasta routine: he makes the pasta and I cook the sauce, which is exactly what we've done for this recipe below.
As our five year old daughter would say: teamwork gets the job done.
INGREDIENTS FOR PASTA (per batch, feeds one person):
One large egg
Approximately 80 grams of semolina
One heaped tablespoon of plain flour
One teaspoon of olive oil
Pinch salt
Pinch nutmeg
INGREDIENTS FOR THE SAUCE (two people):
450 grams prawns in shell
1 clove garlic, minced
Olive oil
Few stalks fresh parsley, chopped or 1/2 teaspoon dried parsley
Dried chili flakes (1/4 – 1/2 teaspoon for a mild to medium-hot dish)
Salt & pepper
1/4 fresh lemon
METHOD
Mr Hungry Australian likes to make the pasta dough in small batches that feed one person for ease of stirring and combining. So you'll need to double the ingredients above and make two batches of dough to feed two people.
Crack the egg into a mixing bowl and add salt and nutmeg. Add semolina in small amounts, mixing all the time until the dough starts to come together.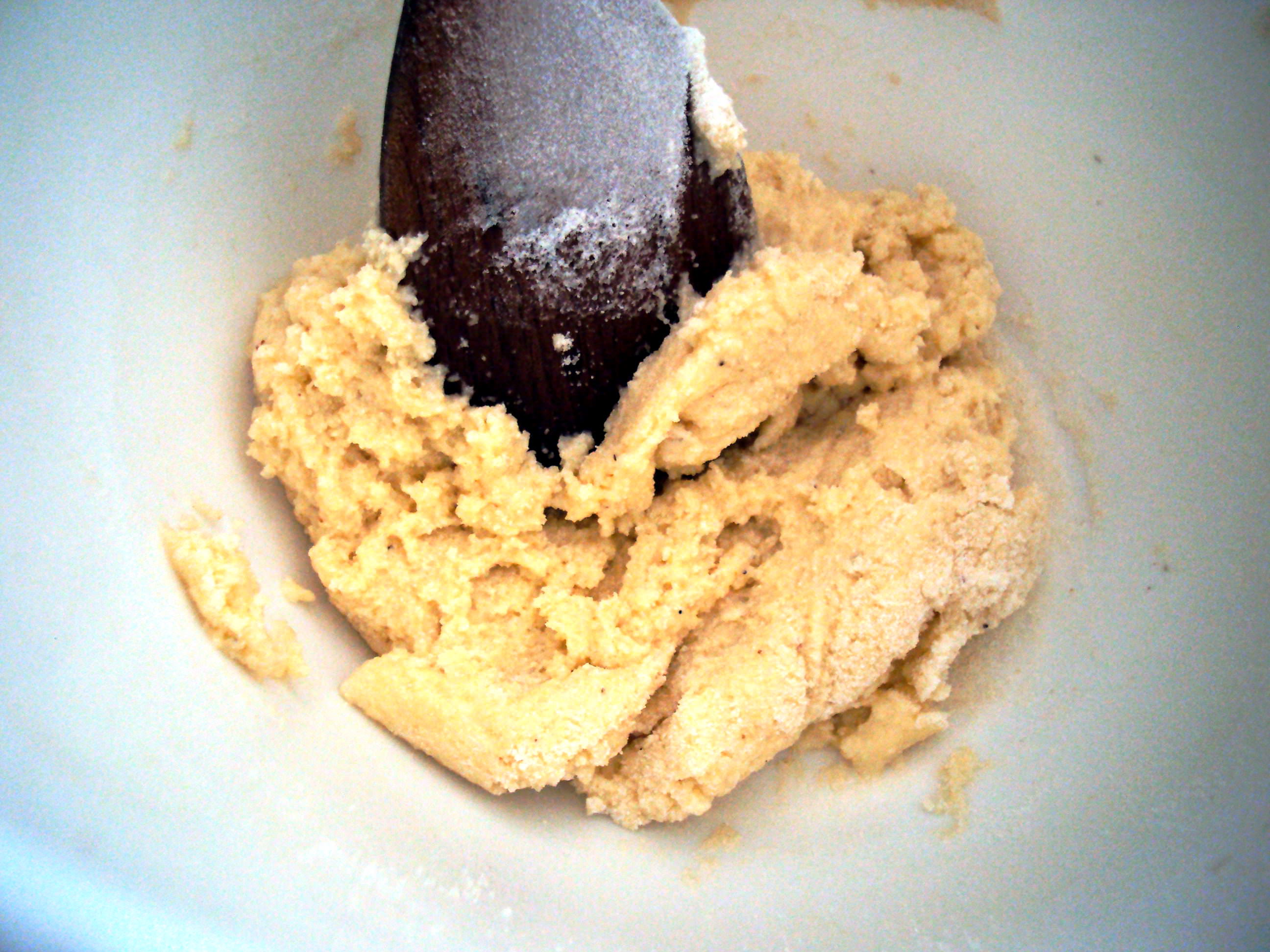 Add olive oil and continuing mixing until the dough becomes firm and does not stick to the sides of the bowl.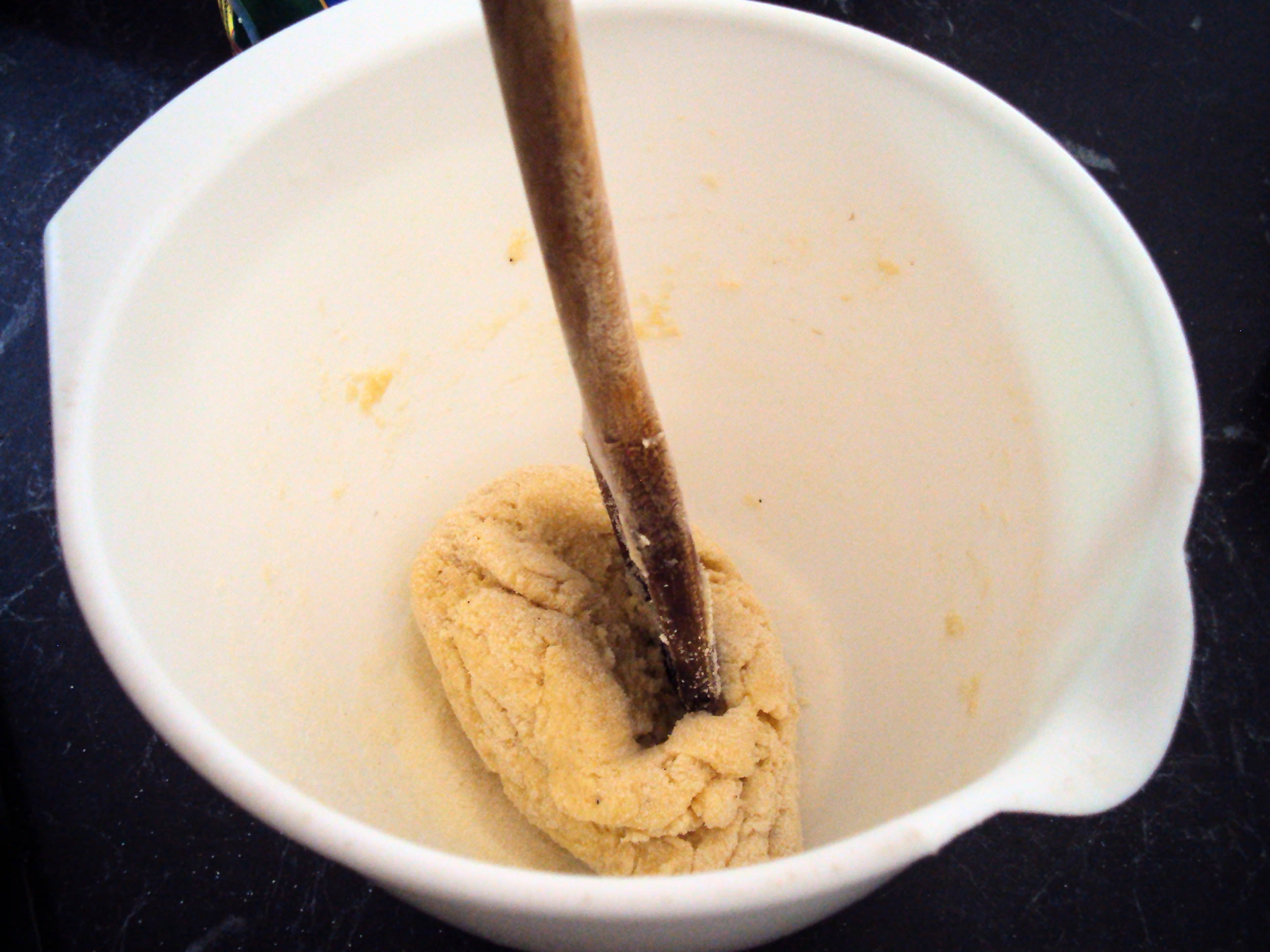 Form dough into a ball and then cut in half.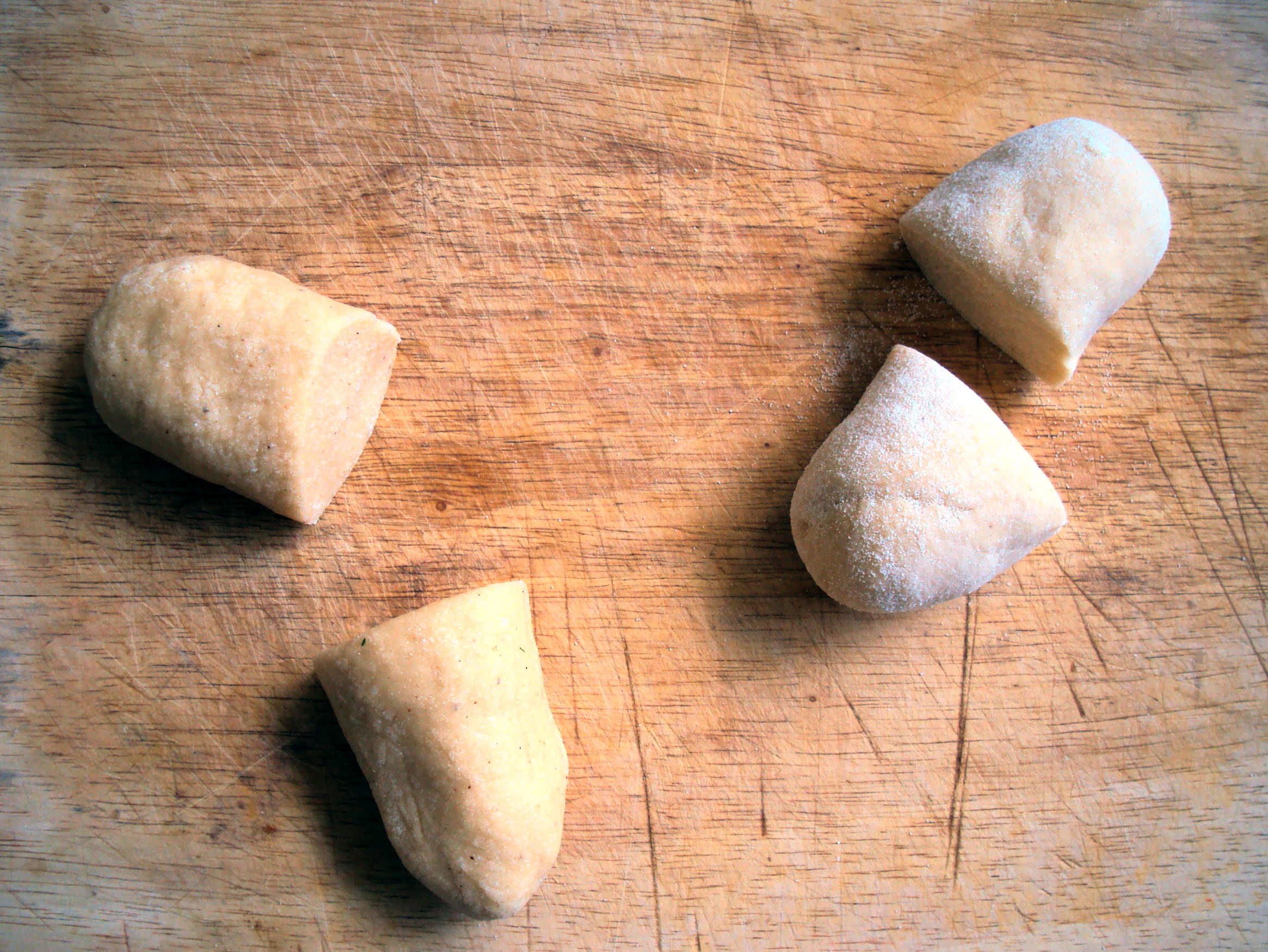 Set pasta machine to setting one and feed ball through.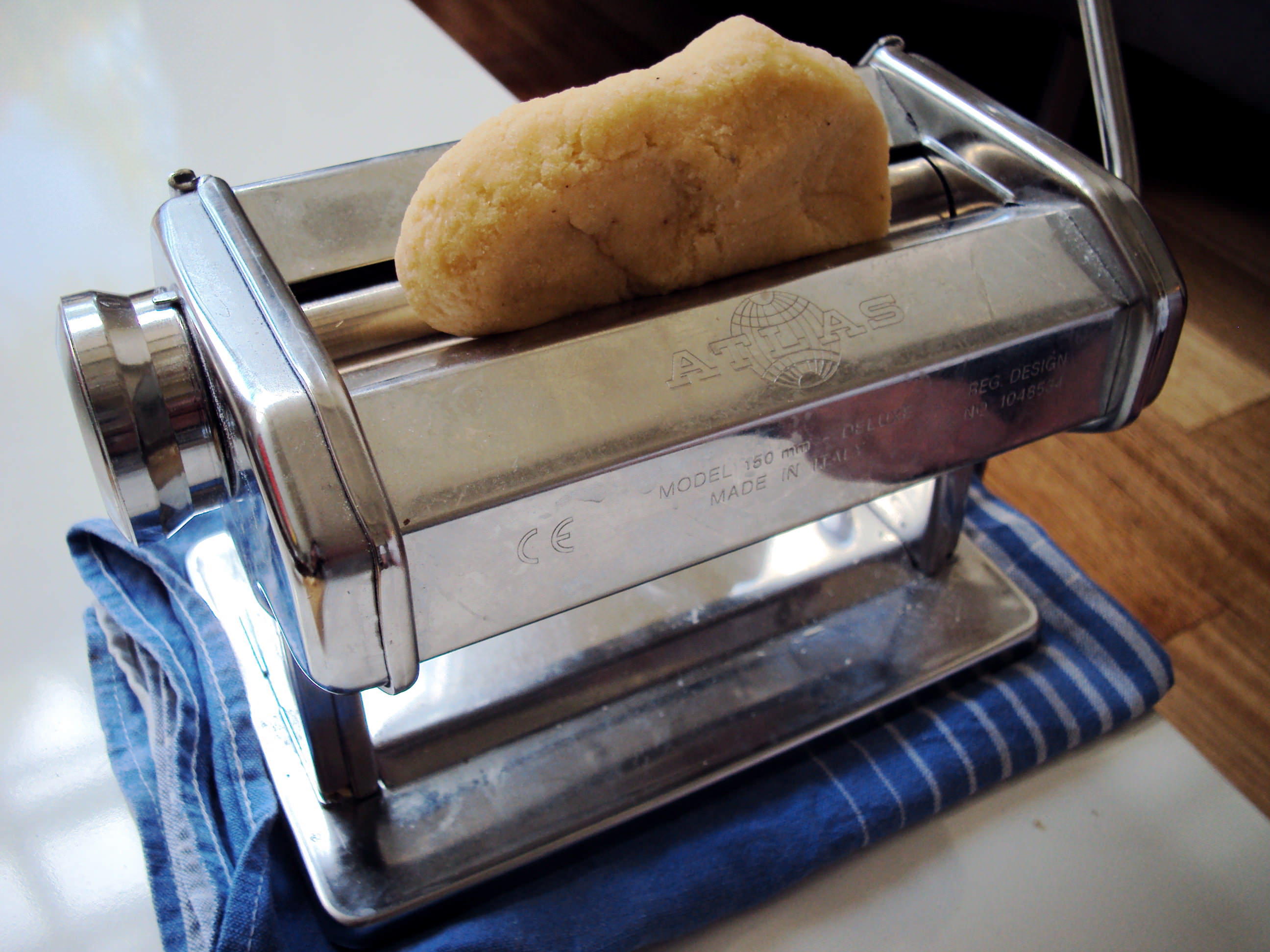 Fold dough over and add a sprinkle of flour to help the pasta stop sticking to the machine.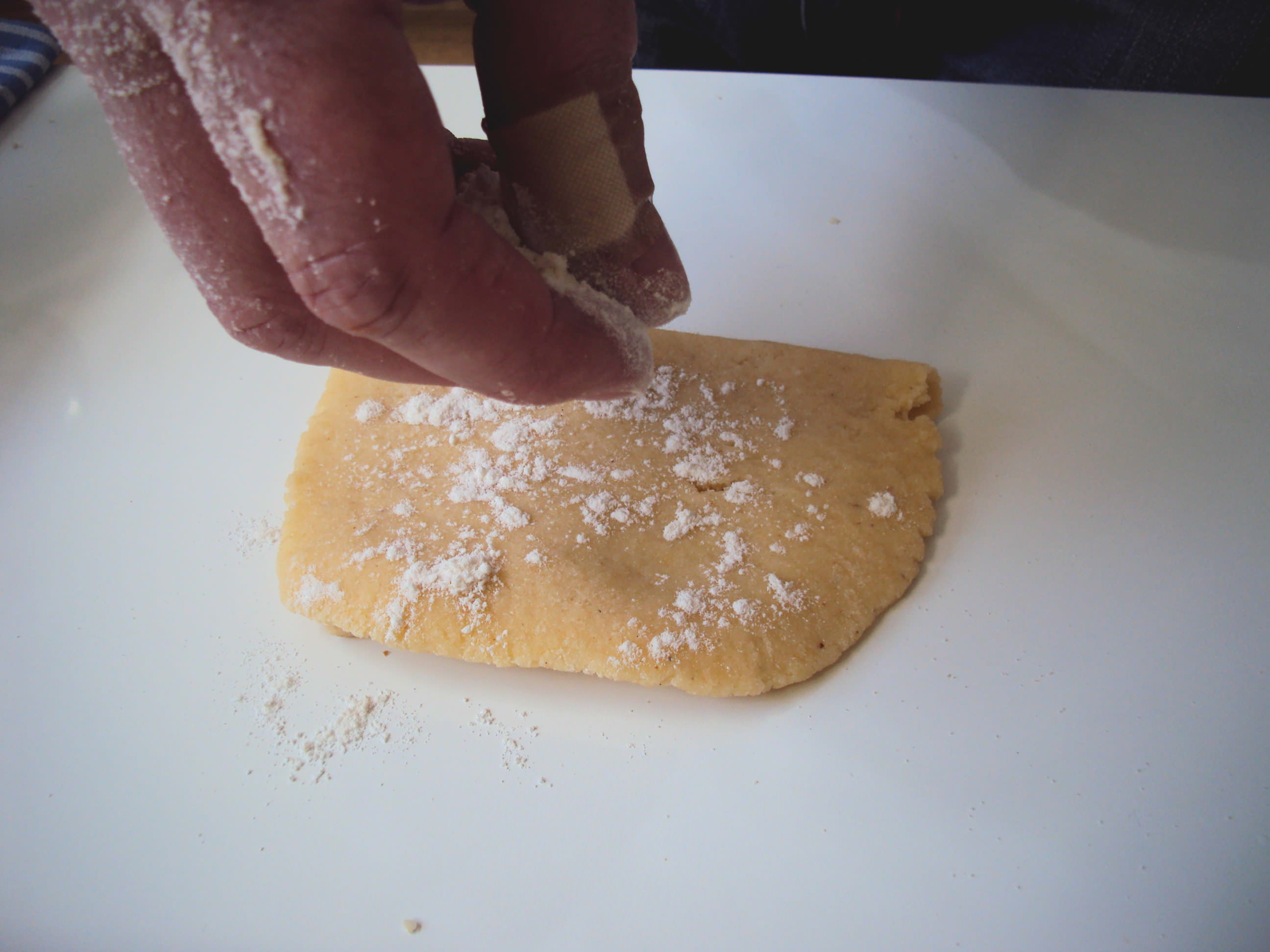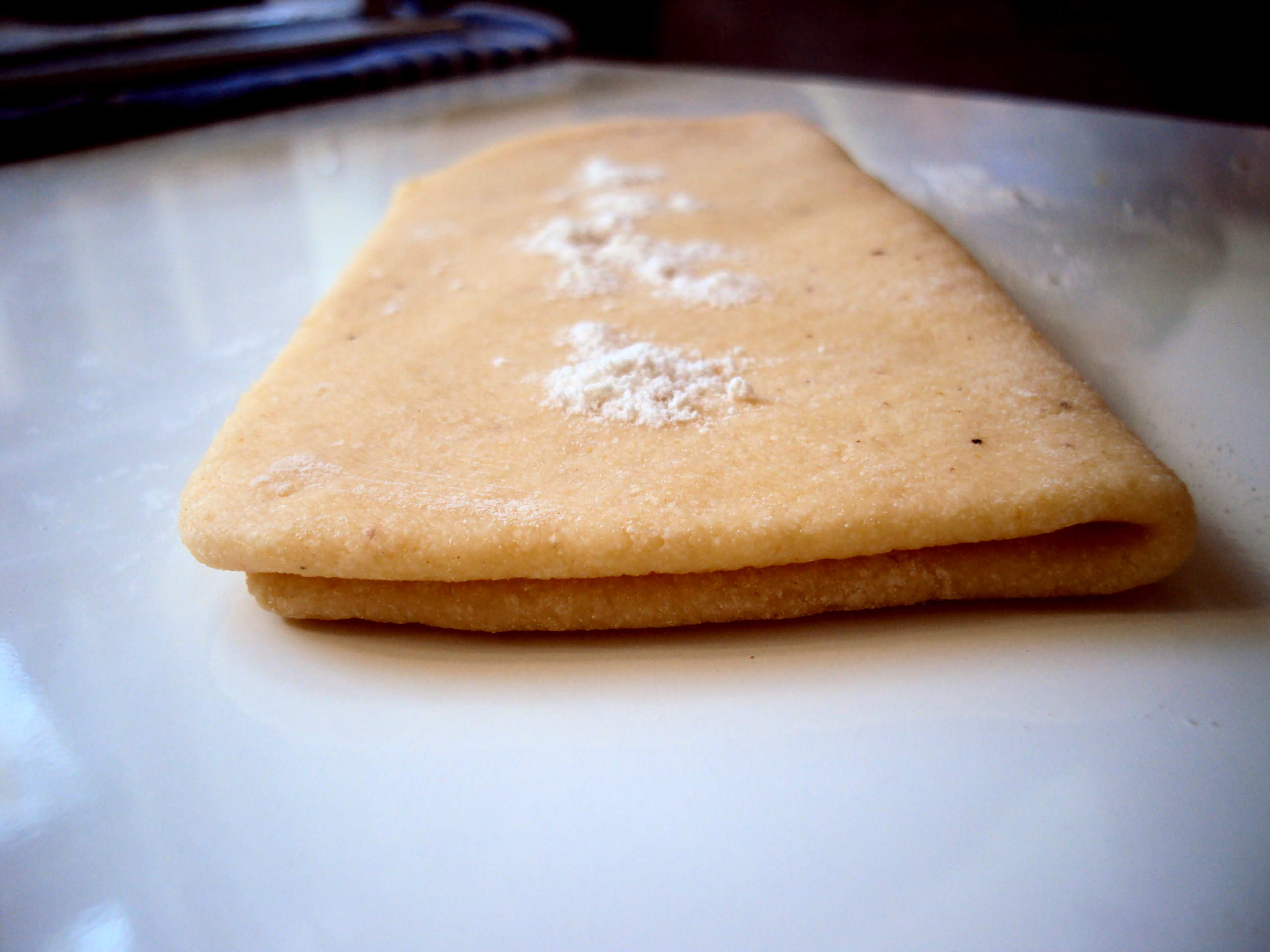 Keep feeding the pasta through setting one until the pasta becomes smooth and silky. You'll feel a noticeable difference in texture.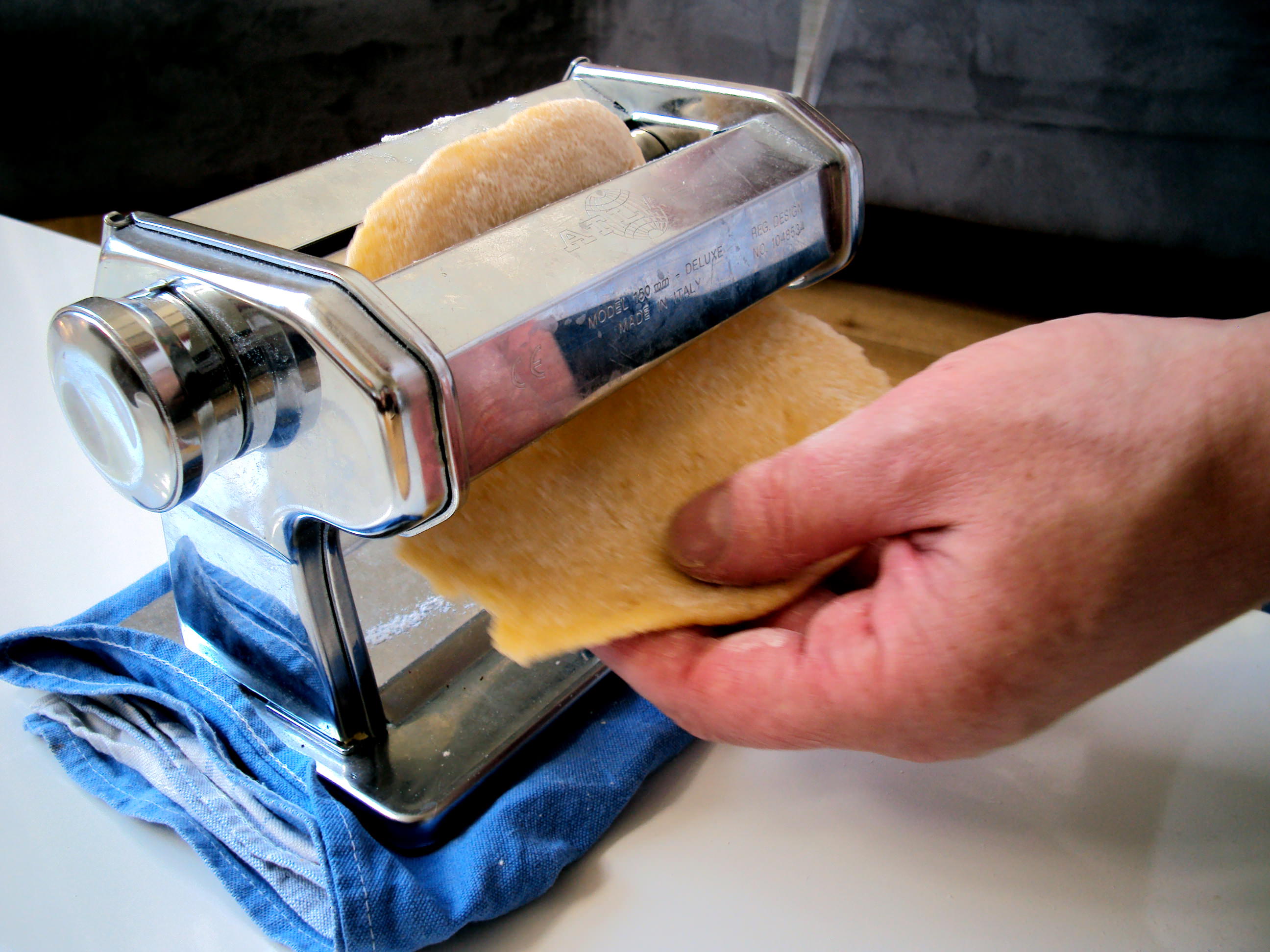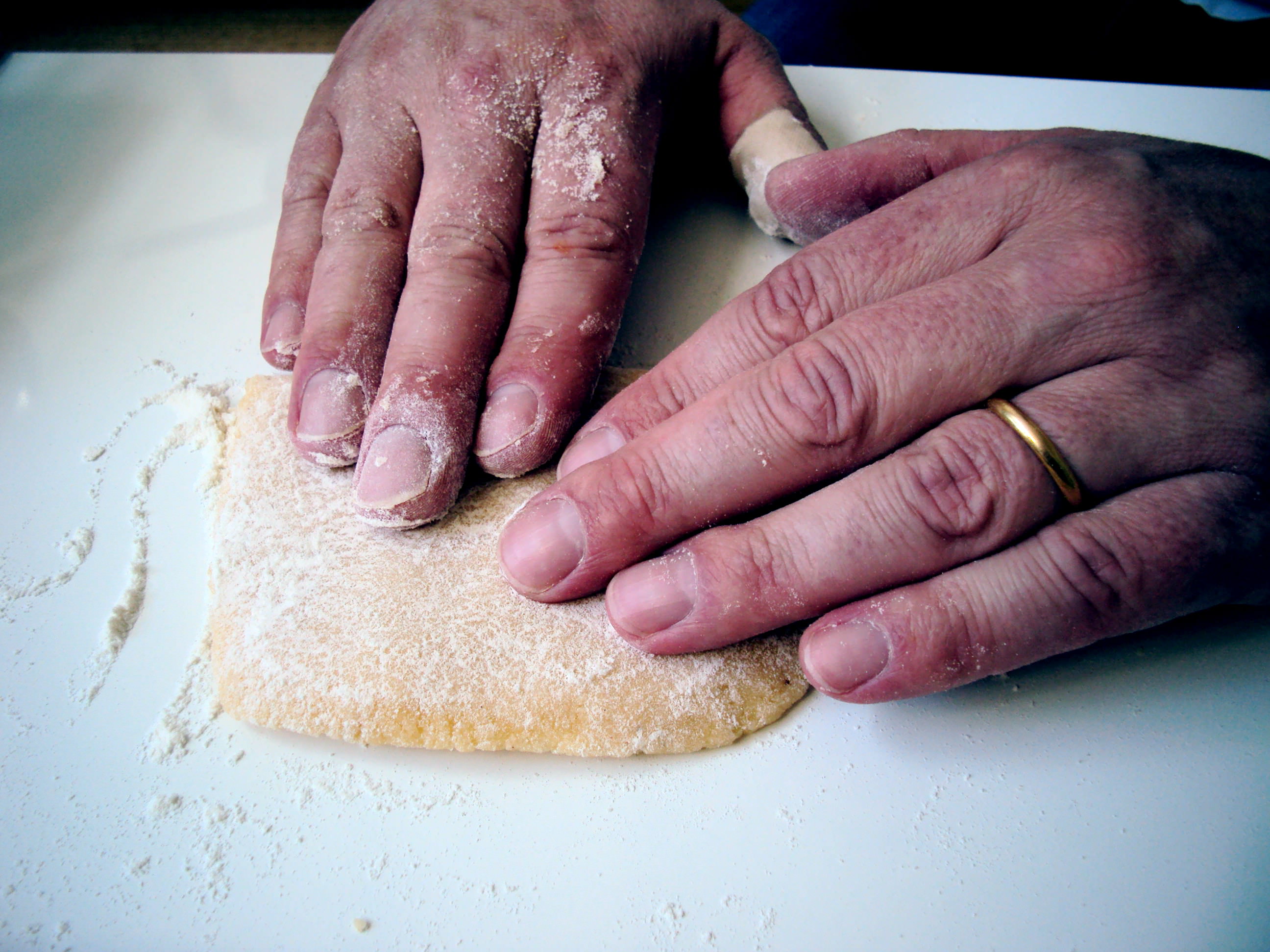 Turn pasta machine to setting two and feed pasta through once.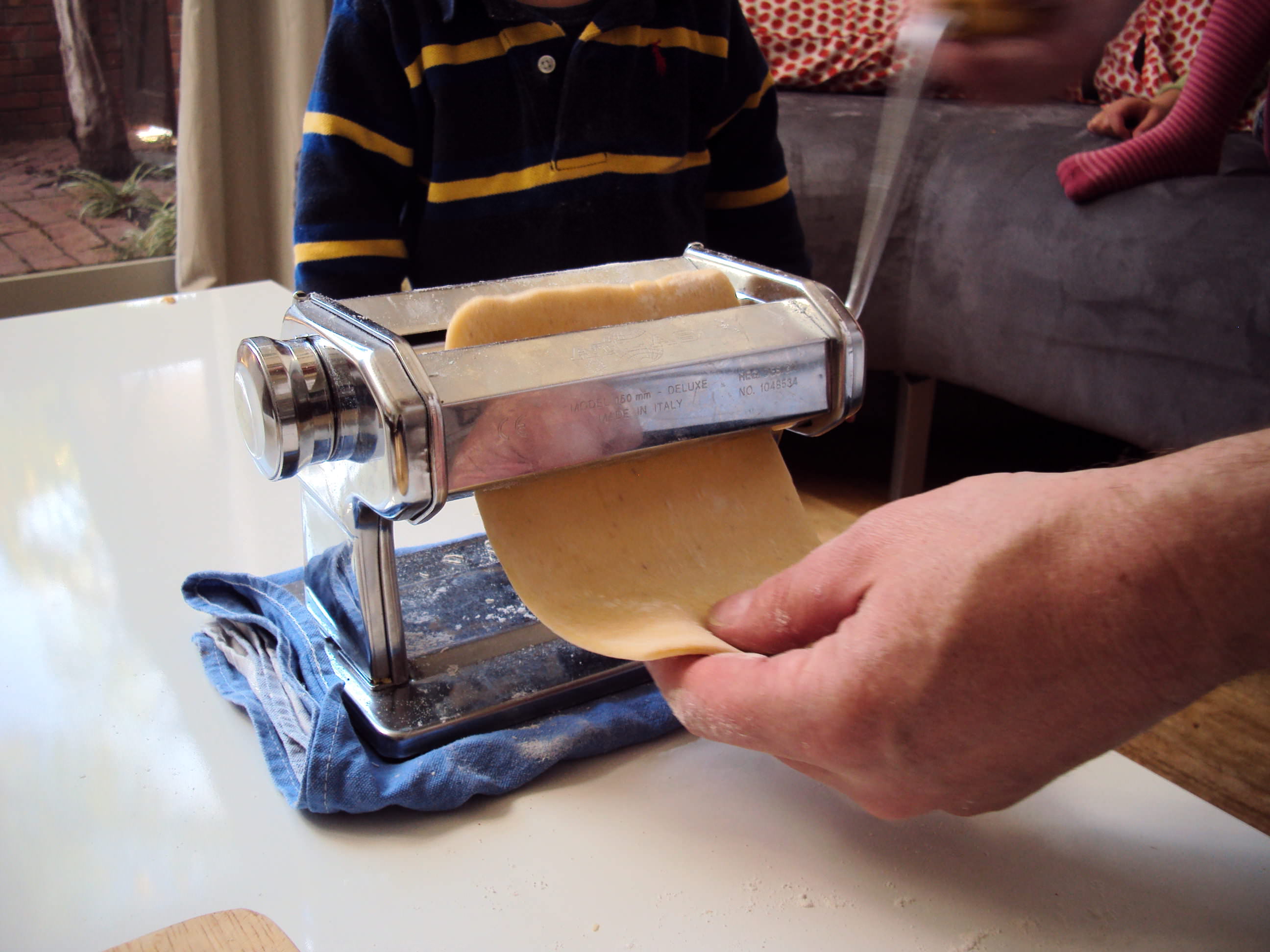 Repeat for all other settings (on our machine there are nine settings) until you have a nice long sheet of pasta.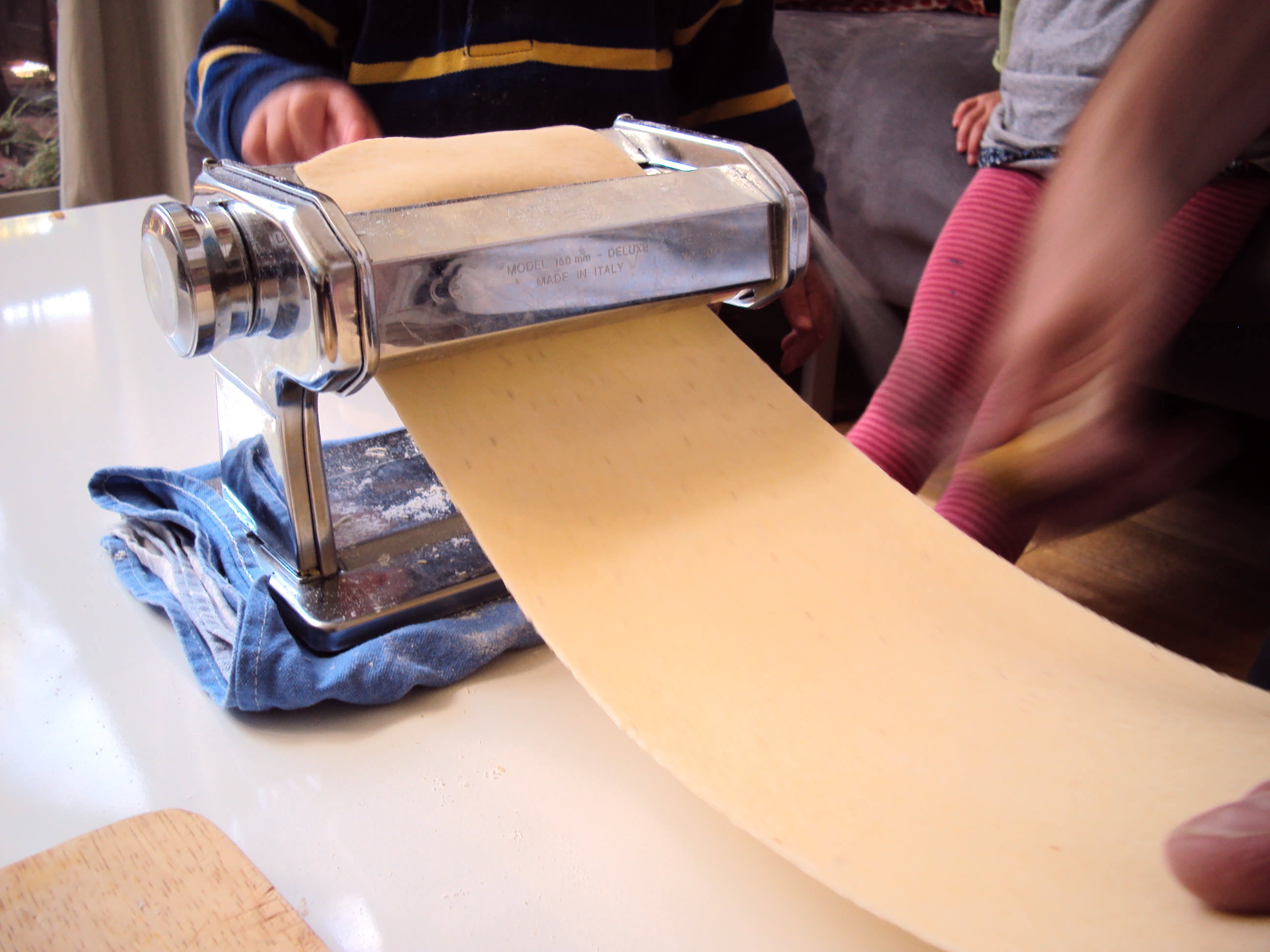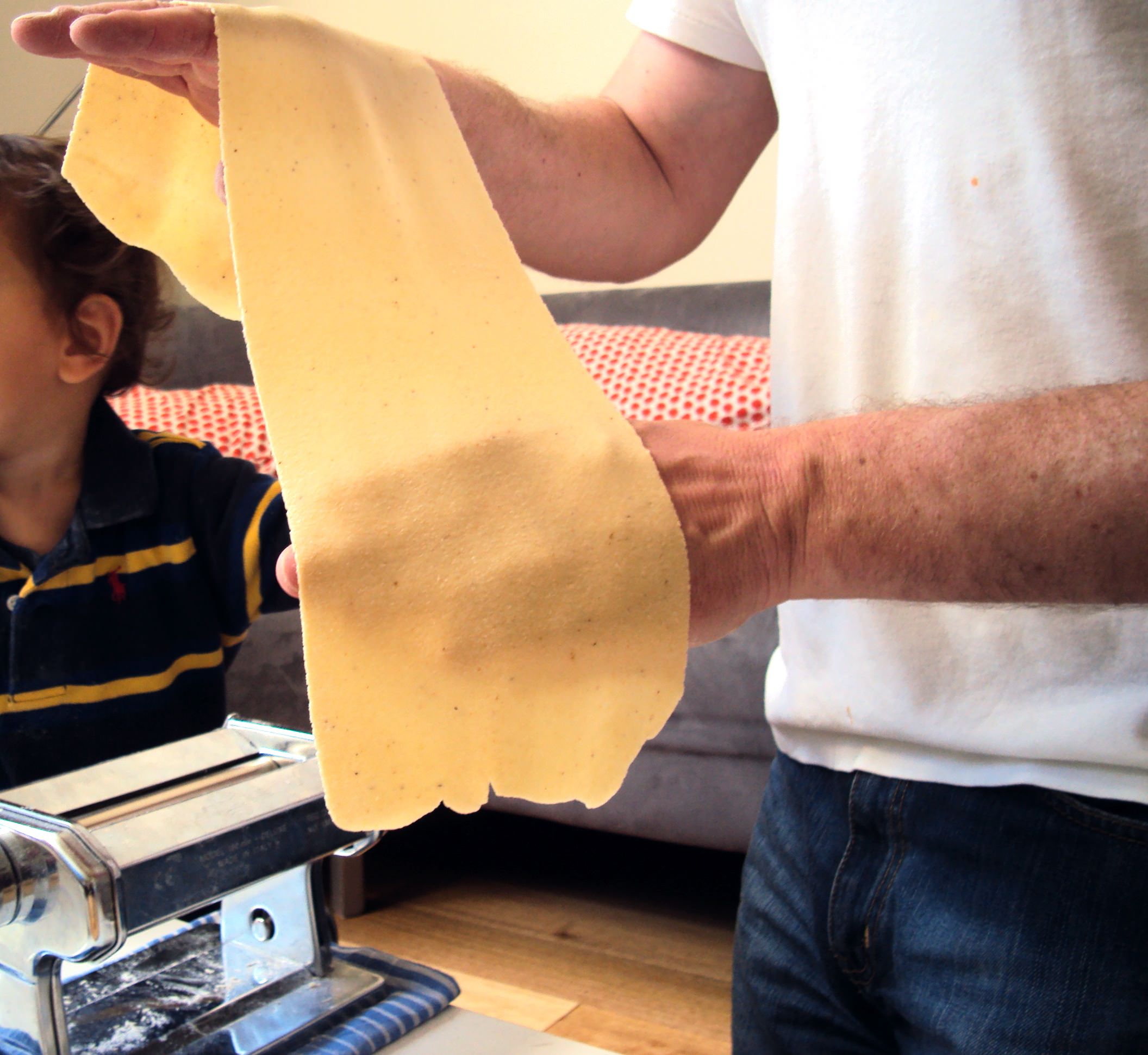 Hang the pasta over a rod to dry for half an hour.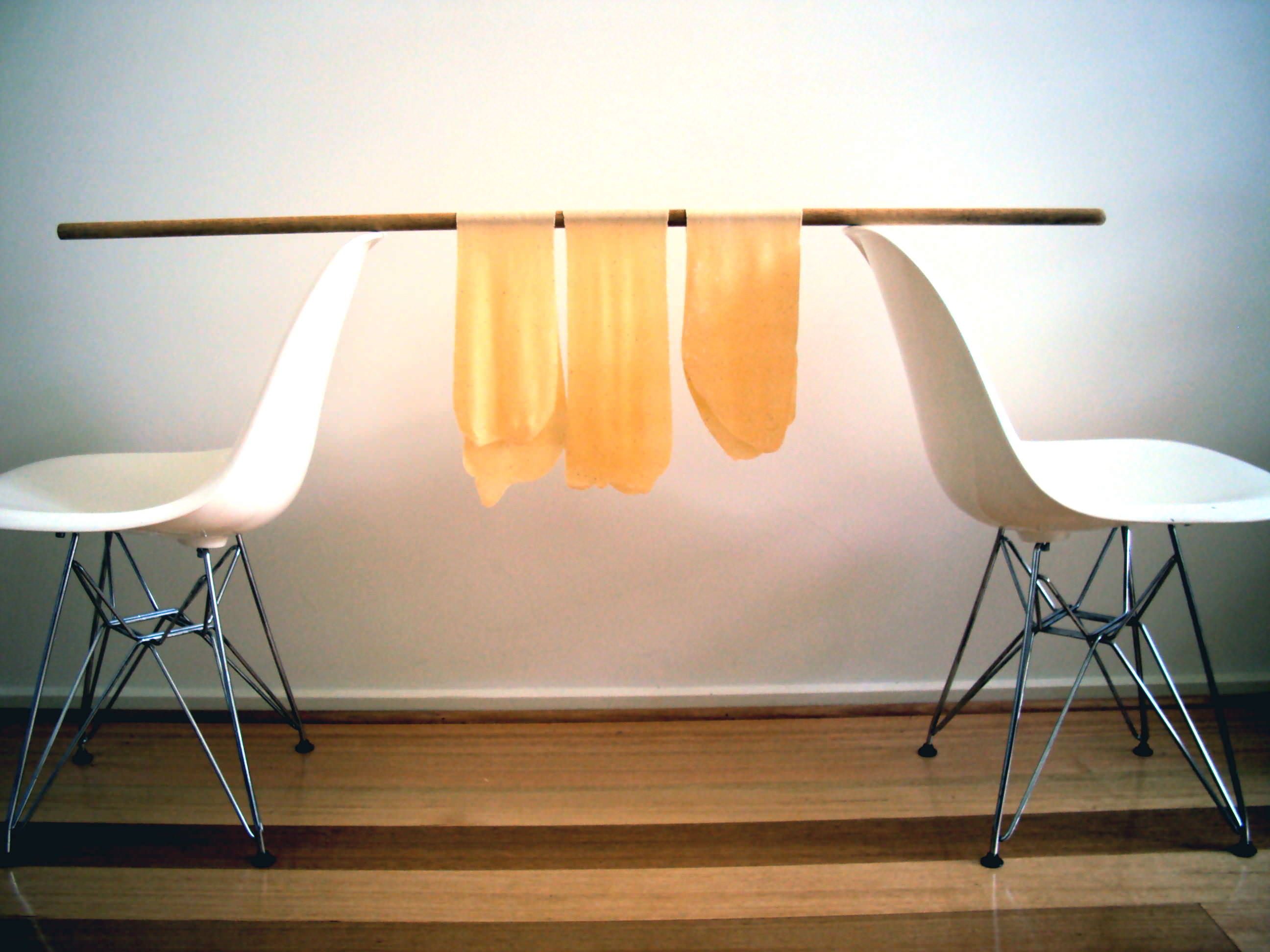 Use a knife or speciality cutter to slice the slightly dried pasta into thick strips. Ours below are a bit too wide – next time we would make them thinner.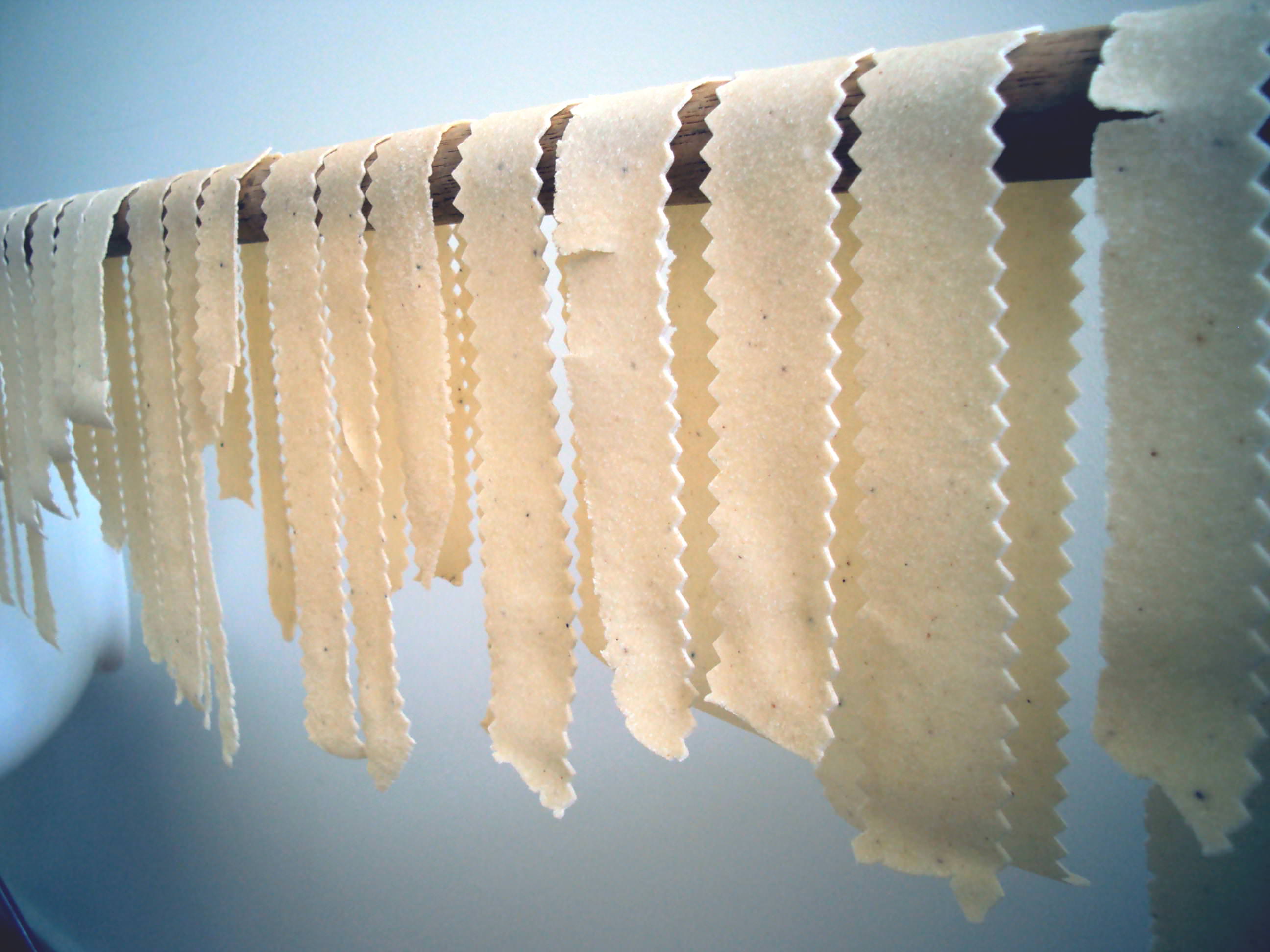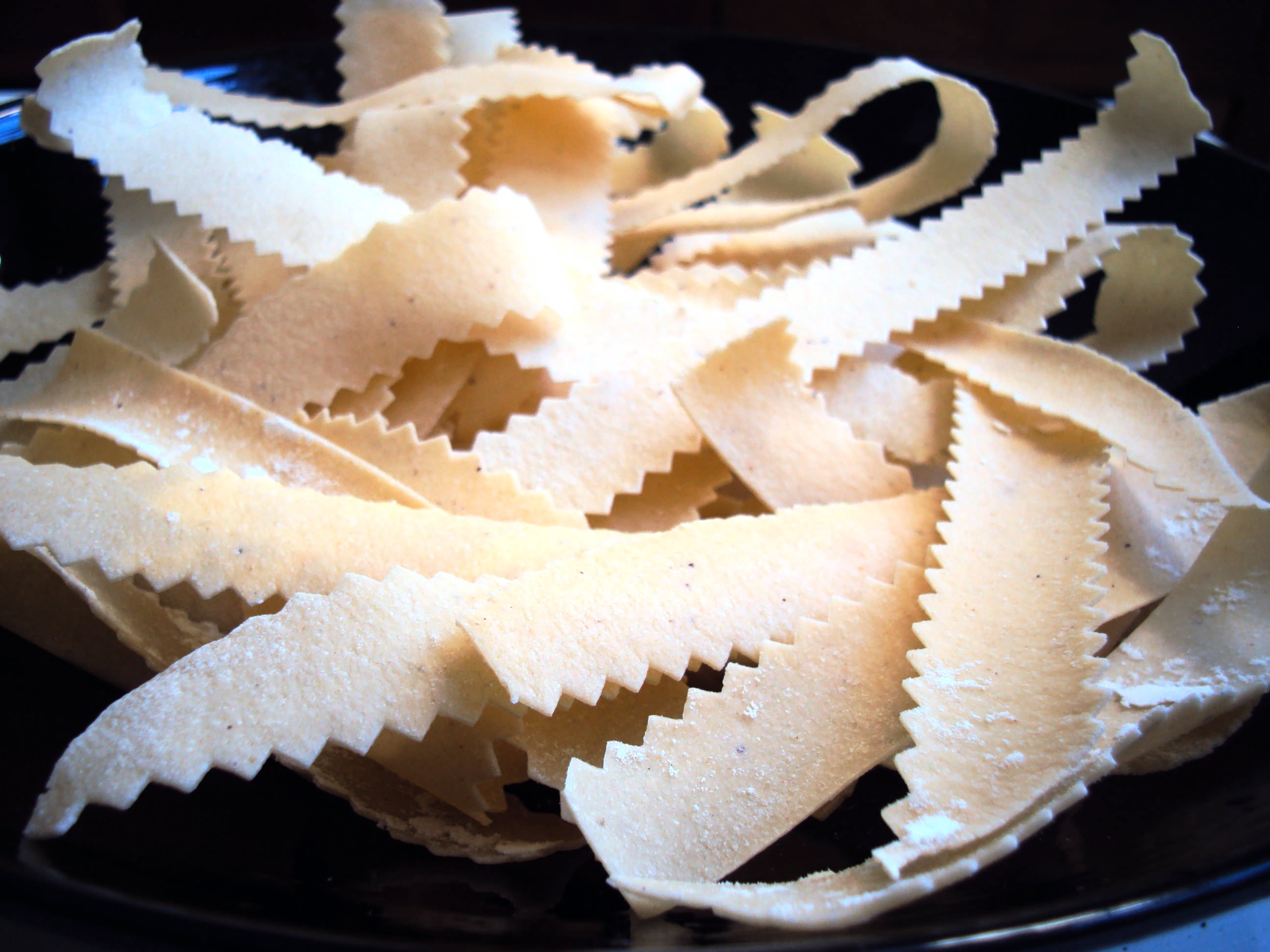 Peel the prawns, retaining the heads and shells. Take the heads and shells and cover with 1/2 cup water in a small saucepan. Bring to boil then simmer over low heat for 20 minutes, pour through a sieve and you have a fragrant prawn stock to use in your sauce. Reduce this further until you have about 1/4 cup of stock.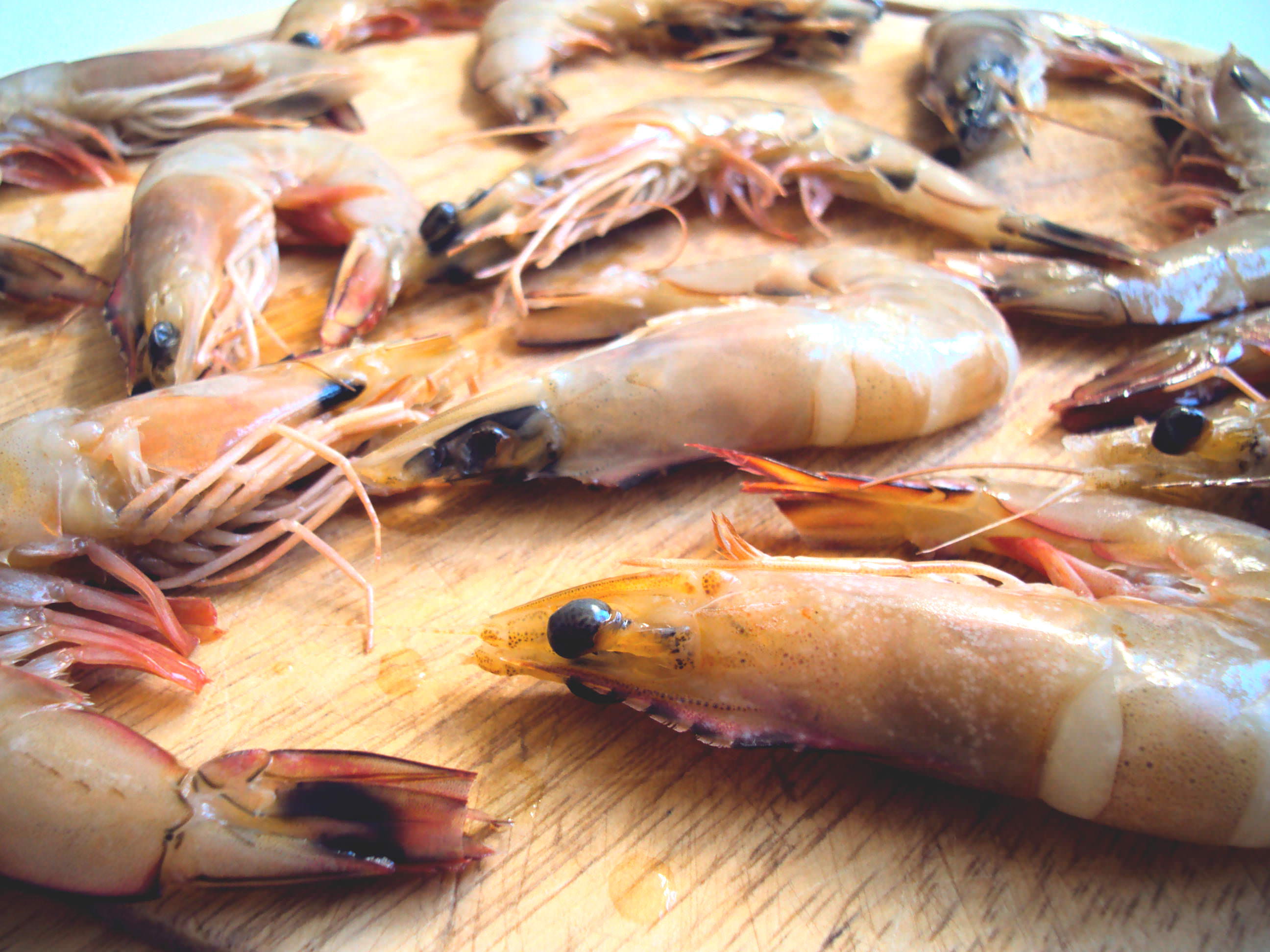 Meanwhile, bring plentry of water to boil in a large saucepan. Drop pasta in and cook for around three minutes until a fraction underdone as it will cook further in the pan. Drain and set aside.
Heat up a large fry pan that is big enough to hold the pasta. Add 2 tablespoons olive oil and minced garlic. Instantly turn heat to low because if you burn the garlic you'll have to start all over again. Stir for half a minute then add prawns, chilli and parsley, turning heat back up to medium. Stir for a few minutes until prawns have completely changed colour and are cooked through.
Add drained pasta to the pan. Then add 1/4 cup of prawn stock. Mix thoroughly with a wooden spoon so the pasta soaks up all the lovely stock and pan juices.
Add a spritz of fresh lemon juice. Taste, then add salt and pepper, adjusting seasoning until it tastes unbelievably good.
Serve and eat immediately.