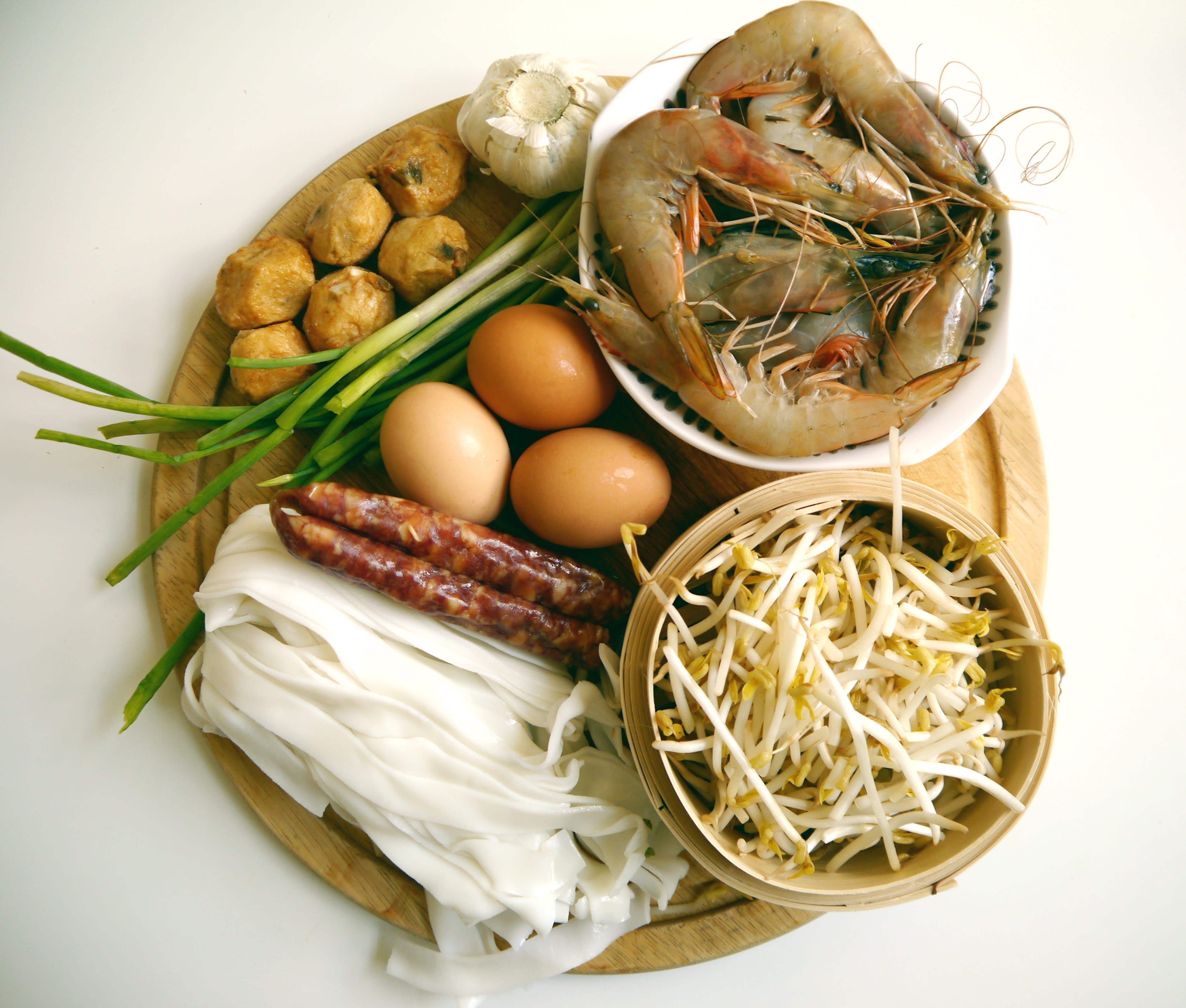 Char Kway Teow (Fried Noodles) is one of the ultimate Malaysian hawker dishes.
When I was holidaying in Malaysia in August, I ate Char Kway Teow nearly every day, mostly for supper at 10pm. I'd wander out from wherever we were staying in search of food and within a few blocks, would usually find a hawker making this dish at a street stall. I'd take it back to our hotel room and Mr Hungry Australian and I would fall upon it as if we hadn't eaten in days.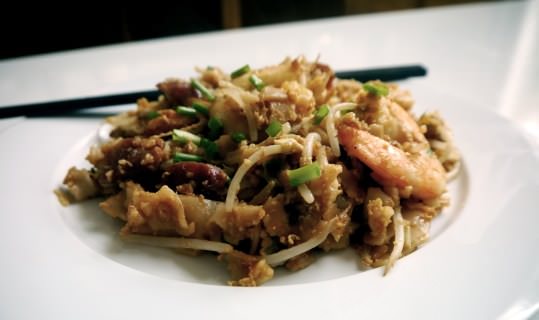 Now that I'm back in Adelaide the only place within walking distance where I could find a Char Kway Teow at 10pm at night would be my parent's house. My Dad even cooks a Char Kway Teow that is pretty close to the real thing. The only problem is that while he cooks supper most nights there's no guarantee that he'll be making Char Kway Teow when I need my fix. He's a little unreliable that way.
So I made him give me his recipe so that I could cook it myself when the next Char Kway Teow craving struck.
There are a couple of things you have to remember when making this dish. Firstly, you must have all the ingredients ready to go – you cannot start cooking this dish and then let it cook away while you frantically try to wash and chop up the next ingredient to go in. Disaster will ensue. Secondly, as with all stir fry cooking, speed is the key. You want everything in and out of the pan as quickly as possible otherwise the noodles will become gluggy and the whole dish will collapse. Do not overcook this dish. I repeat: do not overcook this dish.
Cook it right and you'll be rewarded with a plate of noodles that will make you sigh with sheer gastronomic pleasure.
(Beady eyed readers may notice one irregularity in the photographs of the raw ingredients: I was out of fish cakes when I made this dish so substituted with fish balls. It worked out fine.)
INGREDIENTS
2/3 pack of fresh rice noodles
4 cloves garlic, finely minced
1 pack beansprouts
4 fishcakes, sliced
300 grams prawns, peeled
2 Chinese sausages, sliced thinly
2-3 tablespoons of light soy sauce
1/2-1 tablespoon dark soy sauce
Salt & white pepper to taste
Garlic chives
3 eggs
2 teaspoons of of sugar
METHOD
Preheat work and add 1 tablespoon vegetable oil. Add half the garlic and fry with the prawns, Chinese sausage and fishcake. Remove from wok and set aside.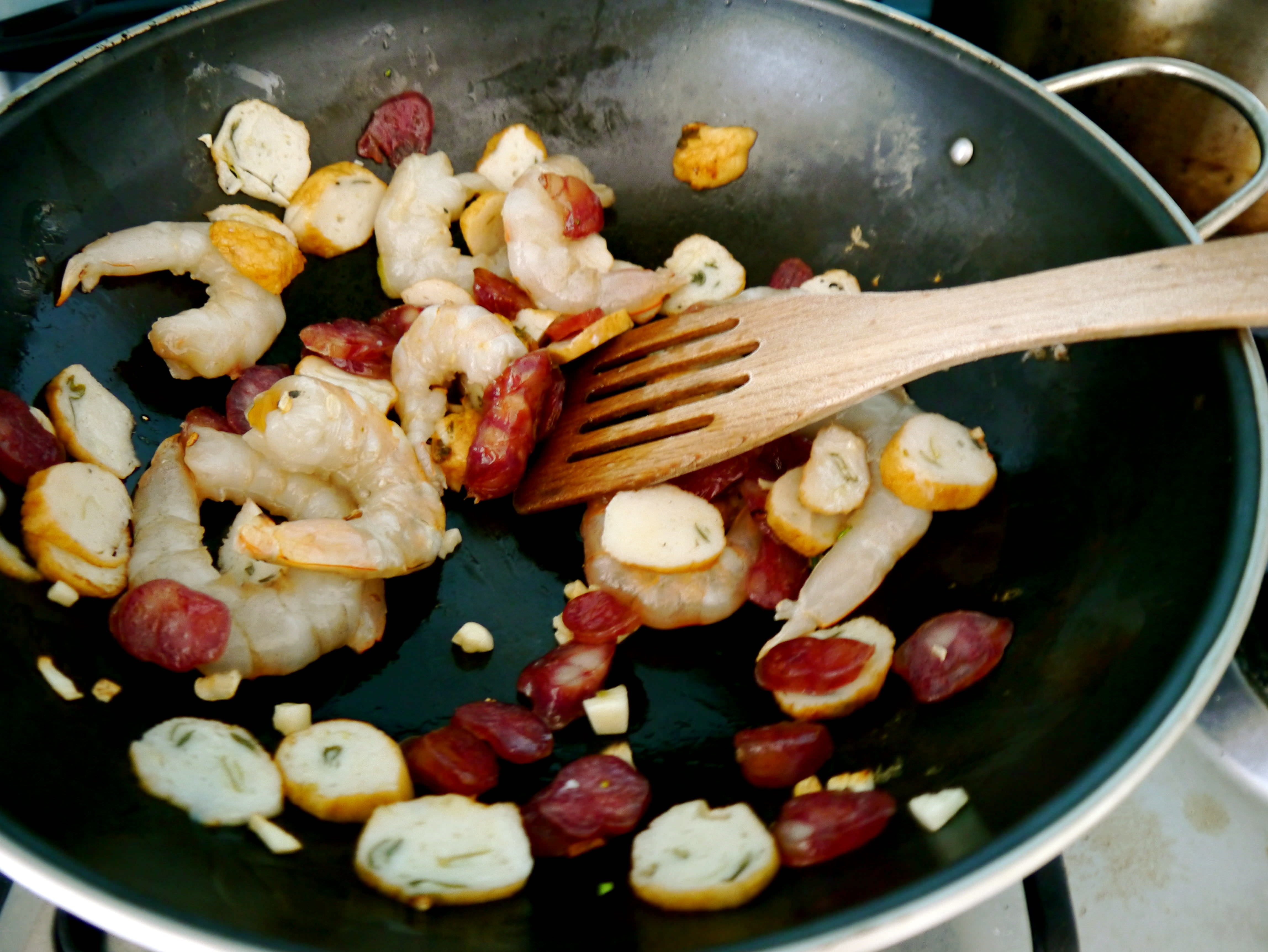 Add another tablespoon of oil and throw in the rest of the garlic and rice noodles. Add soya sauces and stir until slightly burnt/brown.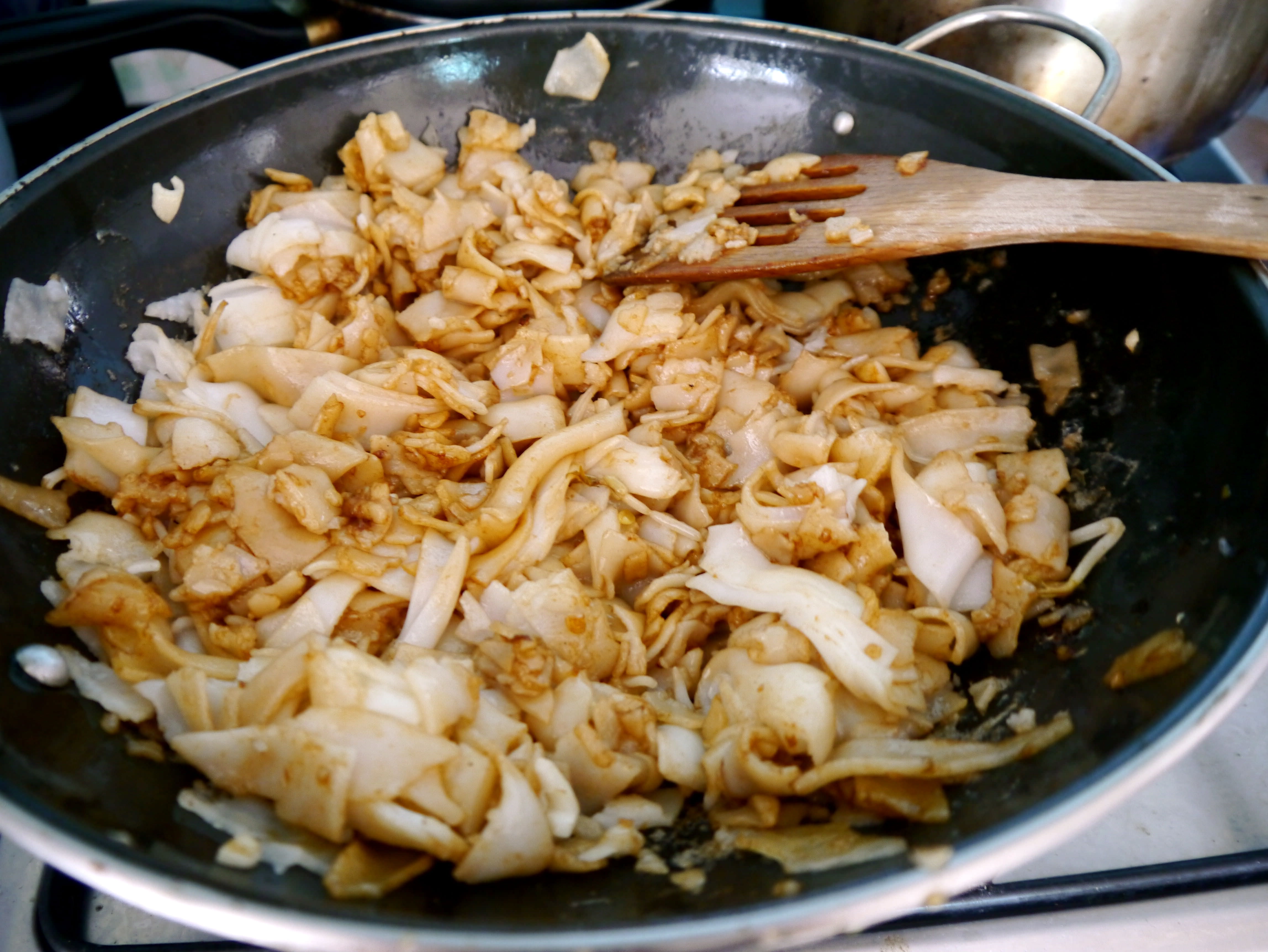 Then add cooked prawns, Chinese sausage and fishcakes and mix to combine.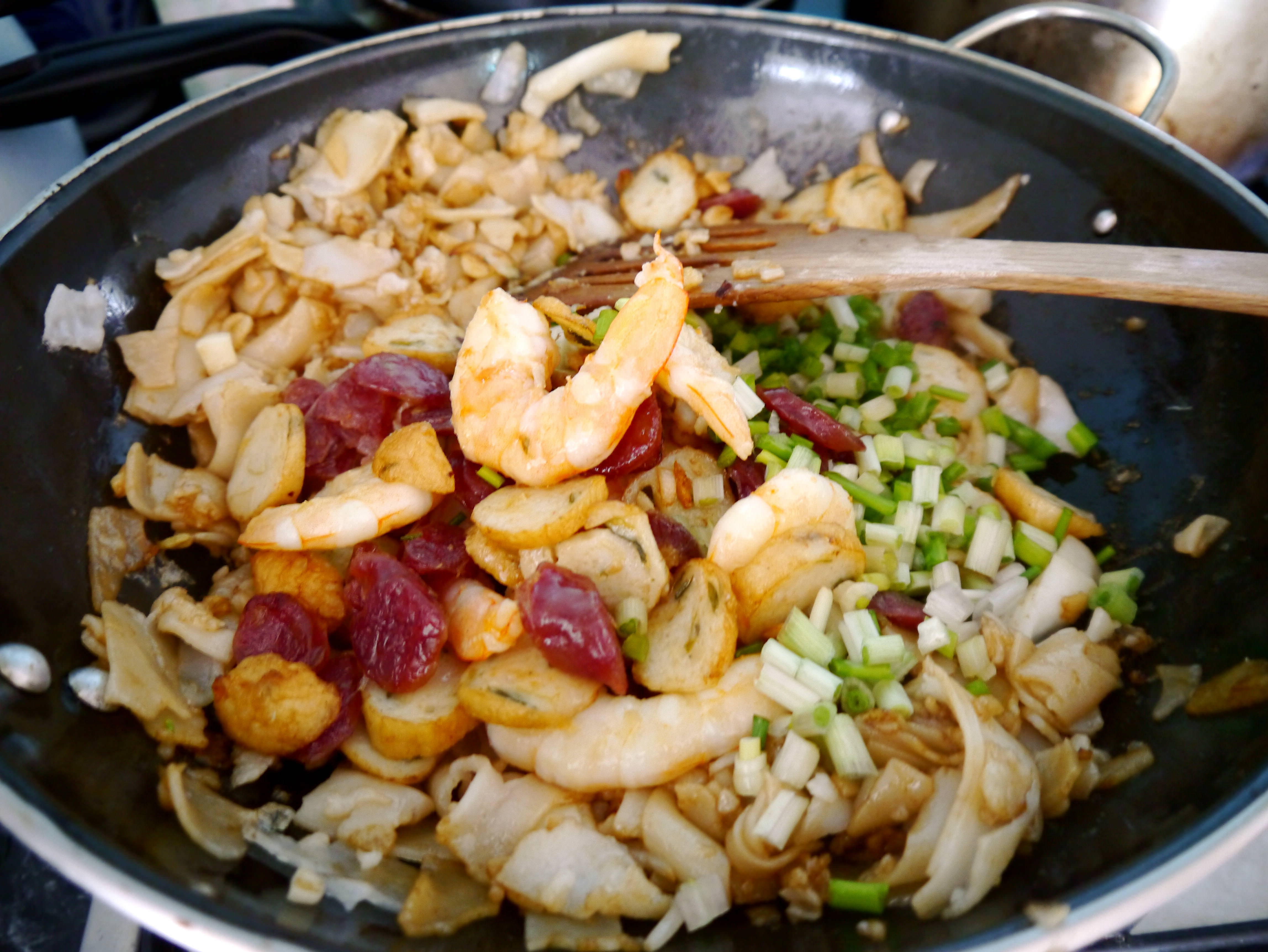 Throw in beansprouts and stir through.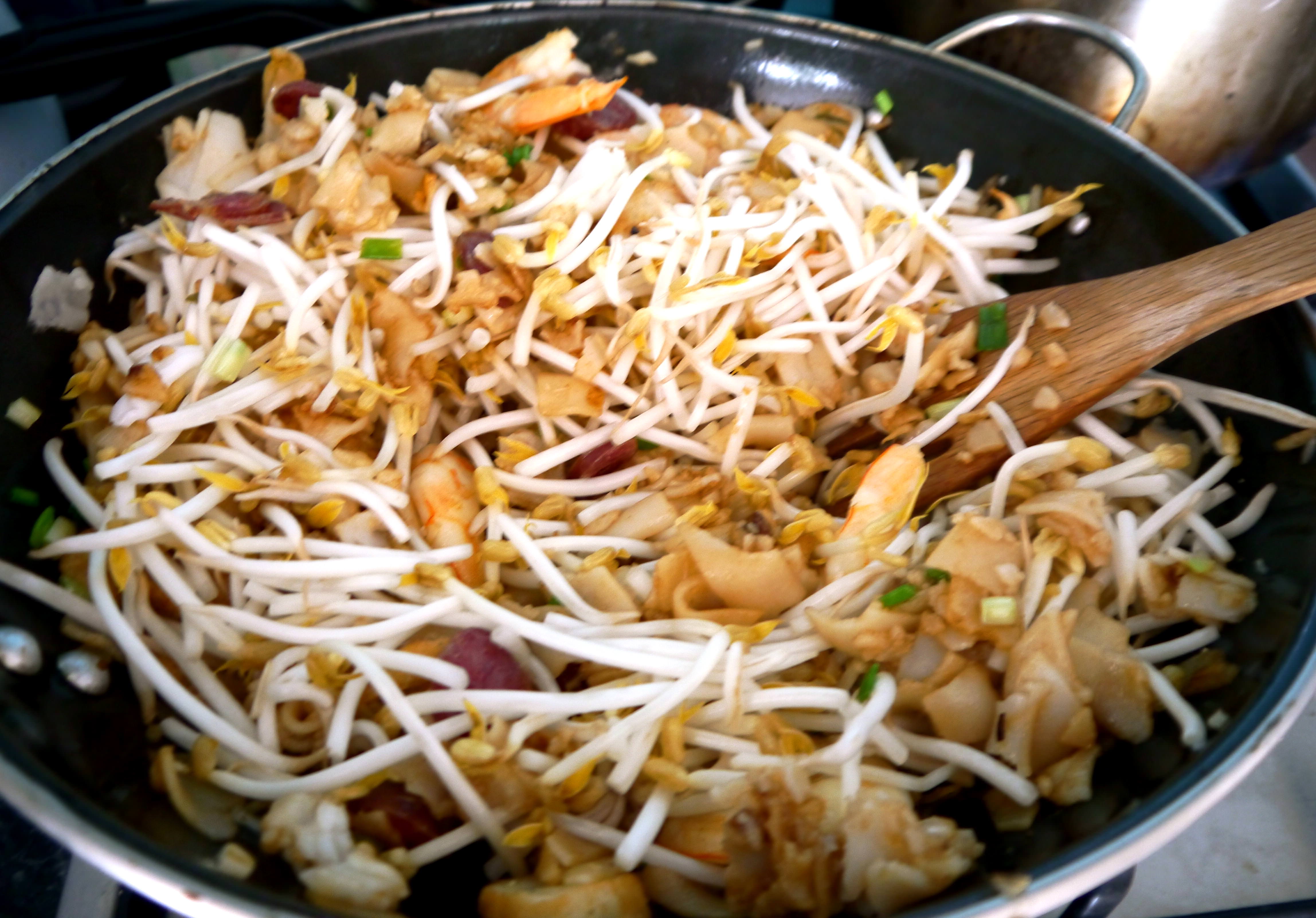 Make a well at the bottom of the wok and add another teaspoon of oil. Crack the eggs directly into the well.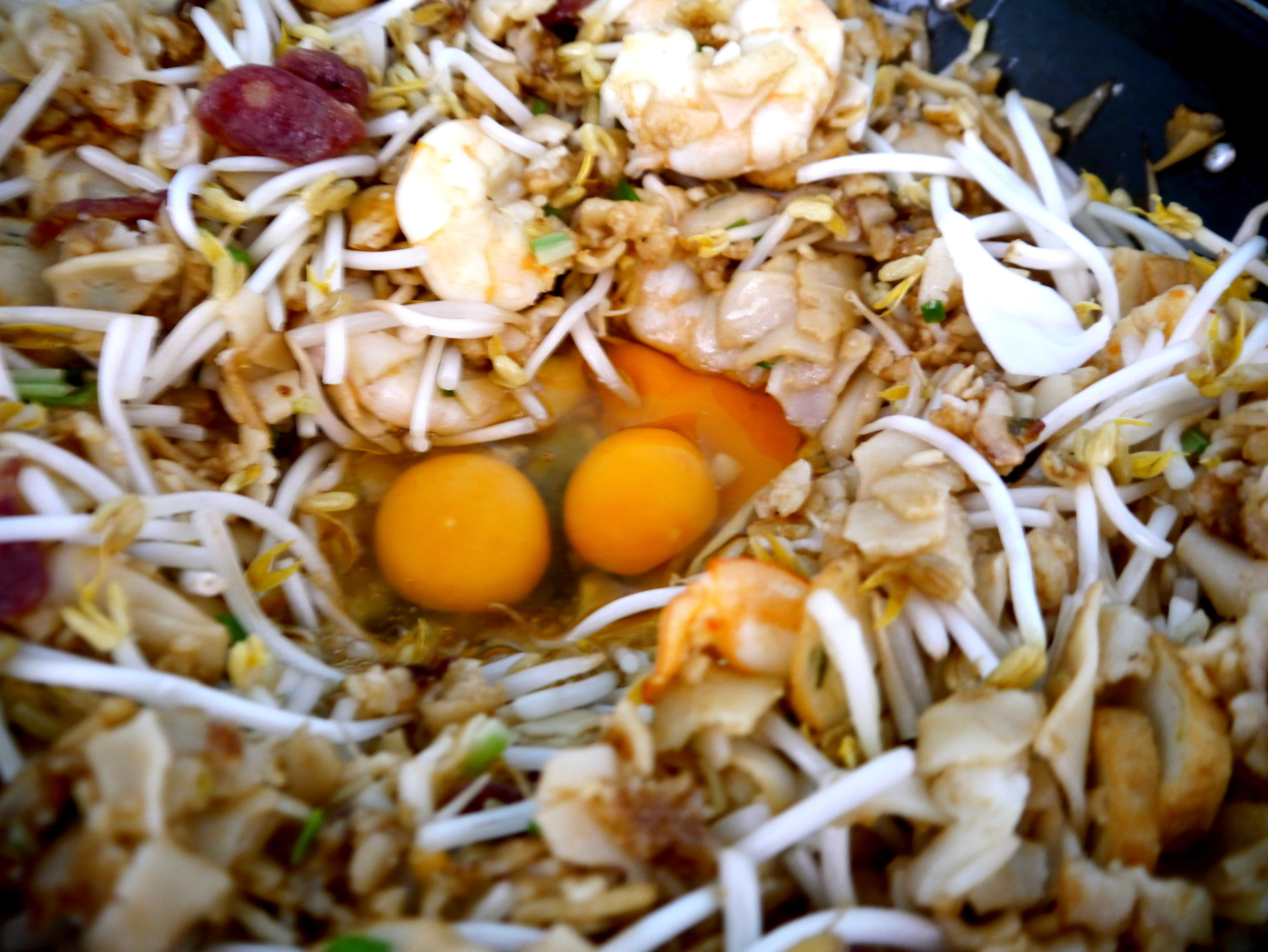 Use your spatula to break up the eggs/yolk, and add a dash of dark soy sauce and a shake of white pepper into the yolks.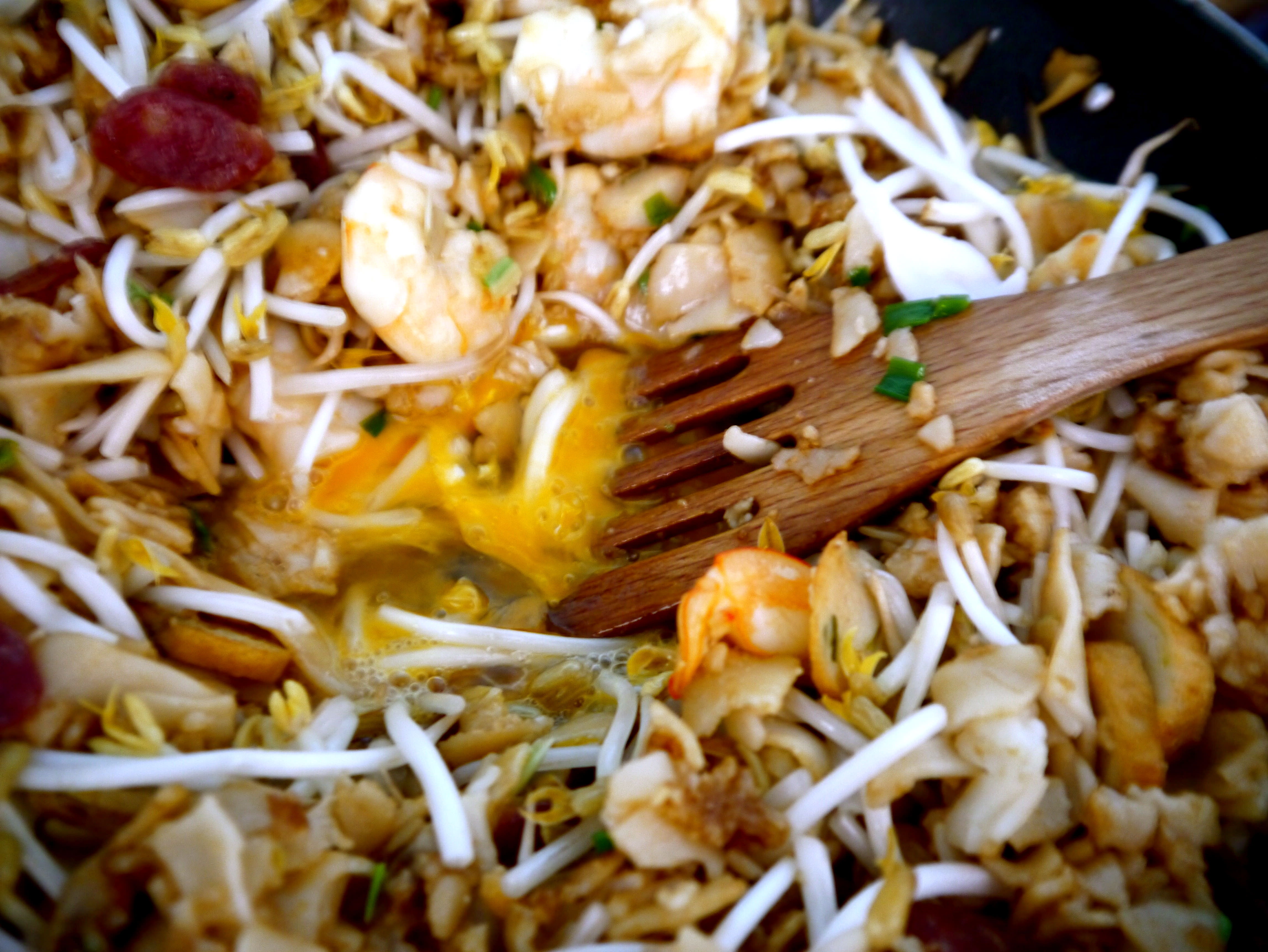 Cover eggs with the noodles and let it cook for a minute.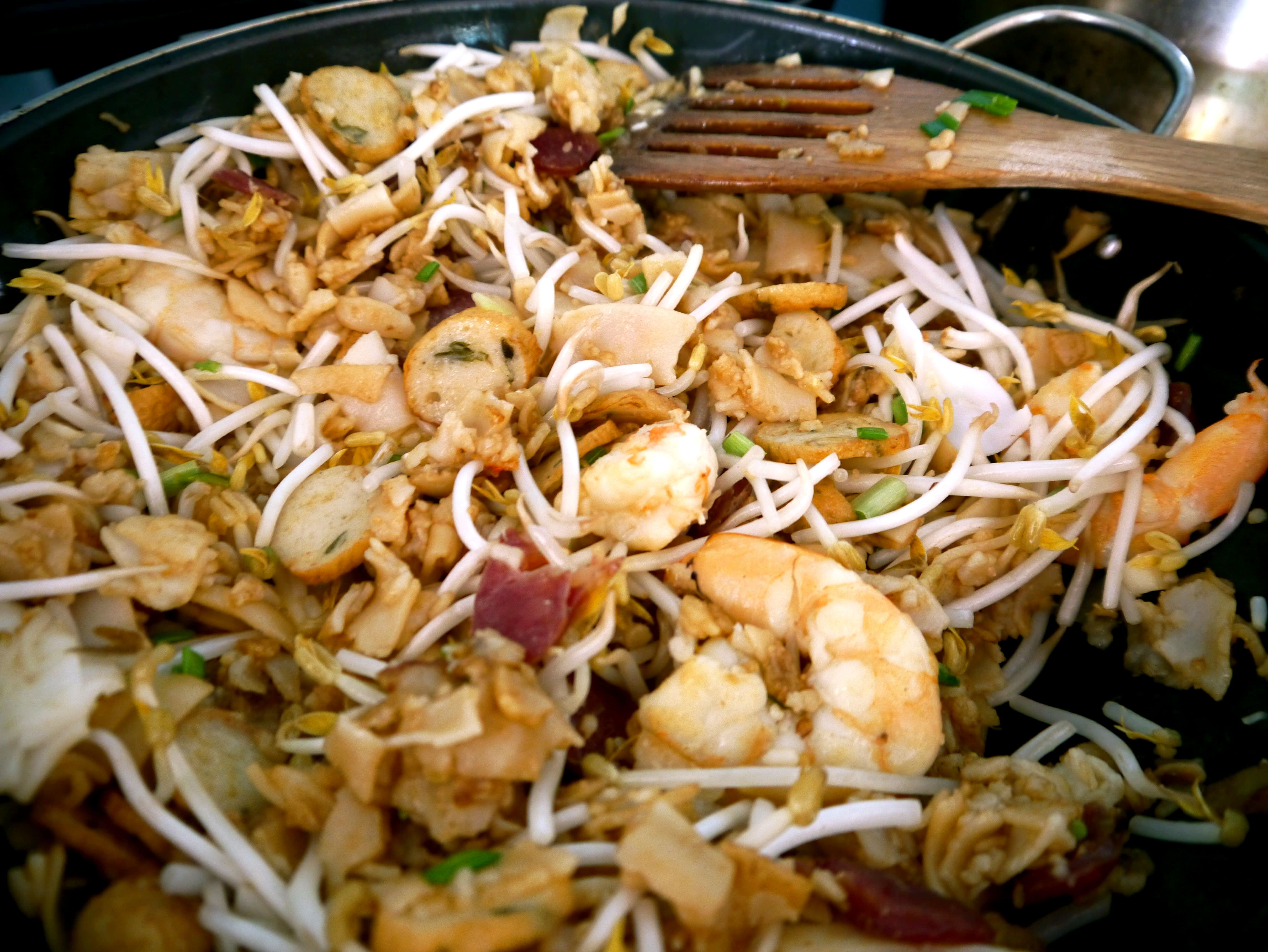 Add sugar and then mix the cooked egg evenly through the noodles. Add a touch of Vietnamese chilli sauce if desired. Do not overcook. Serve immediately.