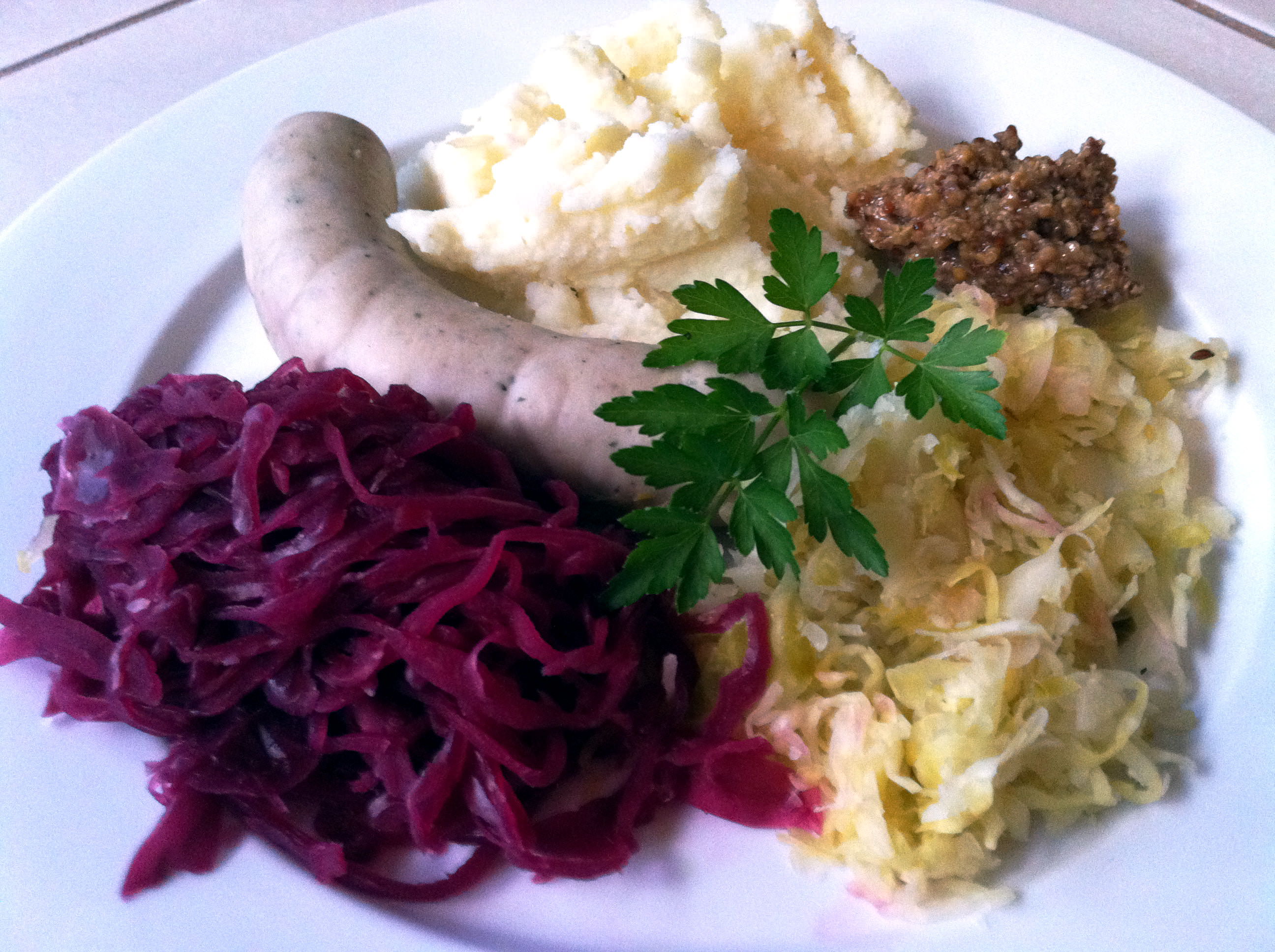 Weisswurst (white sausage) served with Sauerkraut, red cabbage and potato mash is real German comfort food. So when I wanted to spoil my (German) husband this week, I immediately thought of cooking him this dish.
I first ate this Teutonic version of sausages and mash in Munich in 2004. I had travelled to Germany with my then fiancé to visit his family in Hamburg in Northern Germany. As we wanted to make the most of our time there we also decided to drive from Aarhus, Denmark (where his previous company is headquartered) down to Munich in Southern Germany.
While in Munich we visited the Viktualien Markt, a large, open air market selling fresh produce, small-goods, baked goods and all manner of fascinating foodstuffs. It was there that we ate weisswurst with mustard and baked pretzels, washing the lot down with wheat beer.
Since then I've been a loyal fan of the pale Bavarian sausage. Weisswurst is so smoothly textured it's almost like a frankfurter so it appeals to the inner kid within all of us. Made of finely minced veal and fresh bacon, it is usually flavoured with parsley, onion, ginger, lemon, and cardamon, a combination of herbs and spices that I'd never come across before.
Although it looks time consuming, this meal is actually super easy – three of the four items (the sausage, Sauerkraut and red cabbage) are bought and merely heated up. So all you have to do is make the mashed potato and dollop some Bavarian mustard on the plate to finish it off. I felt like this was cheating a bit until my husband assured me that we were only doing what most Germans do.
Our kids loved the weisswurst and the mashed potatoes but Ms 5 Year Old refused to eat the Sauerkraut and red cabbage. However, Master Toddler went nuts over the red cabbage, sucking the sugary, vinegary strands and masticating them with his emerging baby teeth like a dog on a bone.
It's good to know that the apfel doesn't fall far from the baum.
INGREDIENTS
4 weisswurst (I buy mine from Standom)
1 jar red cabbage (I buy mine from Standom)
1 jar Sauerkraut (I buy mine from Standom, who make their own house brand)
6-8 large potatoes
Bavarian mustard or other similar mild grainy mustard (I buy mine from Beerenberg)
3 tablespoons butter
3 tablespoons cream
Salt & pepper
METHOD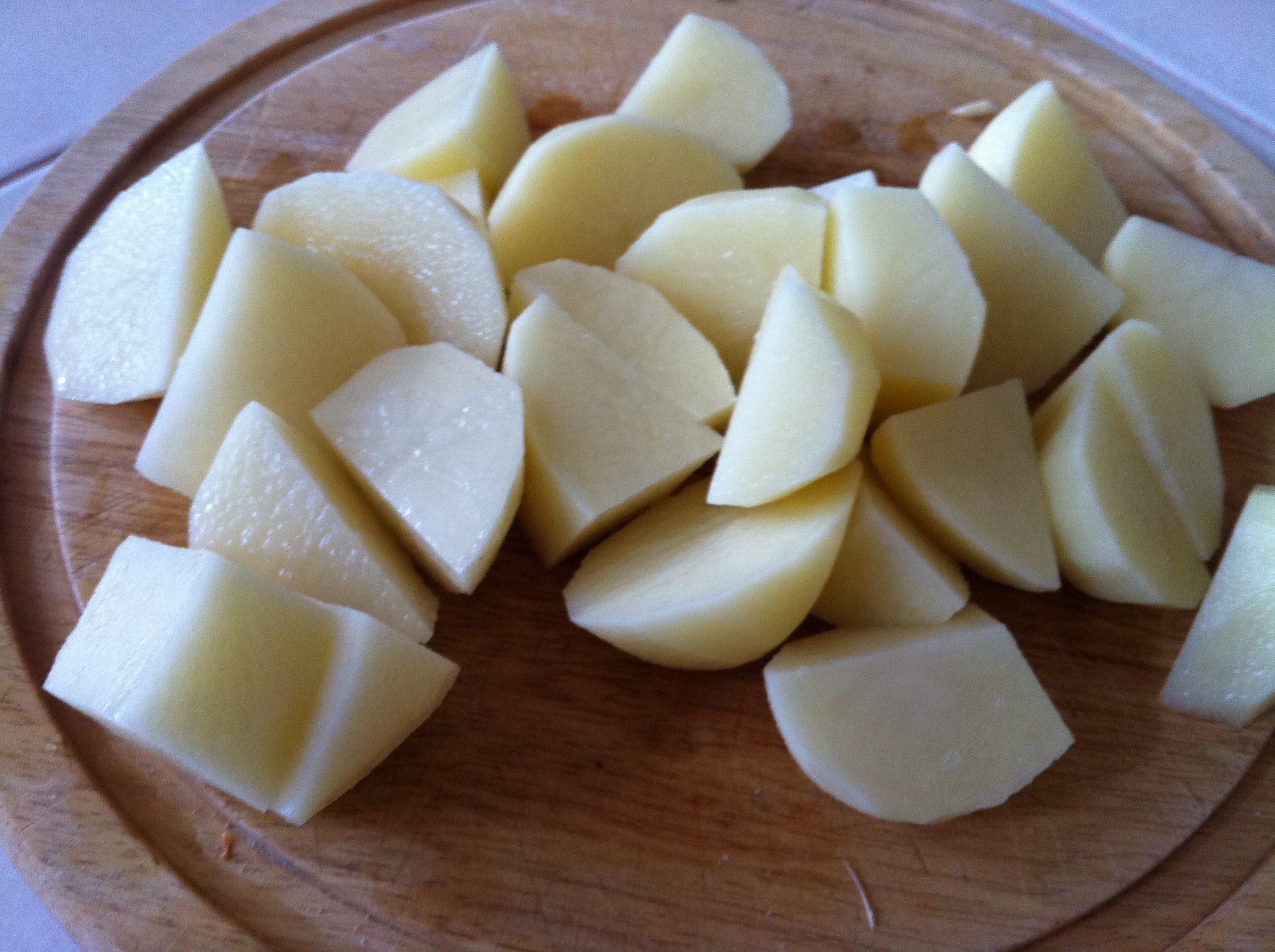 Peel and cut potatoes into medium sized pieces. Bring to the boil in plenty of water and then simmer for 8-10 minutes until soft.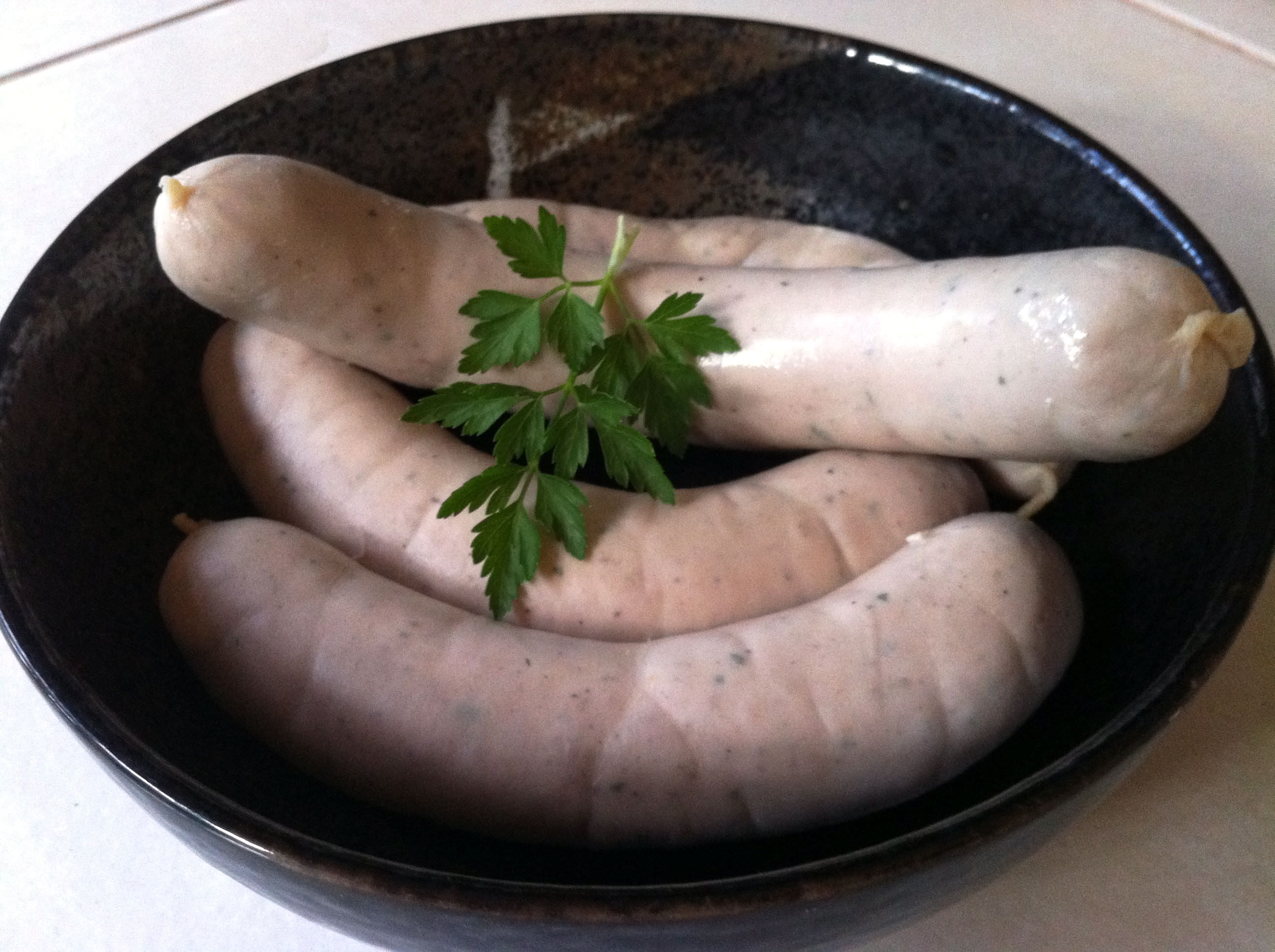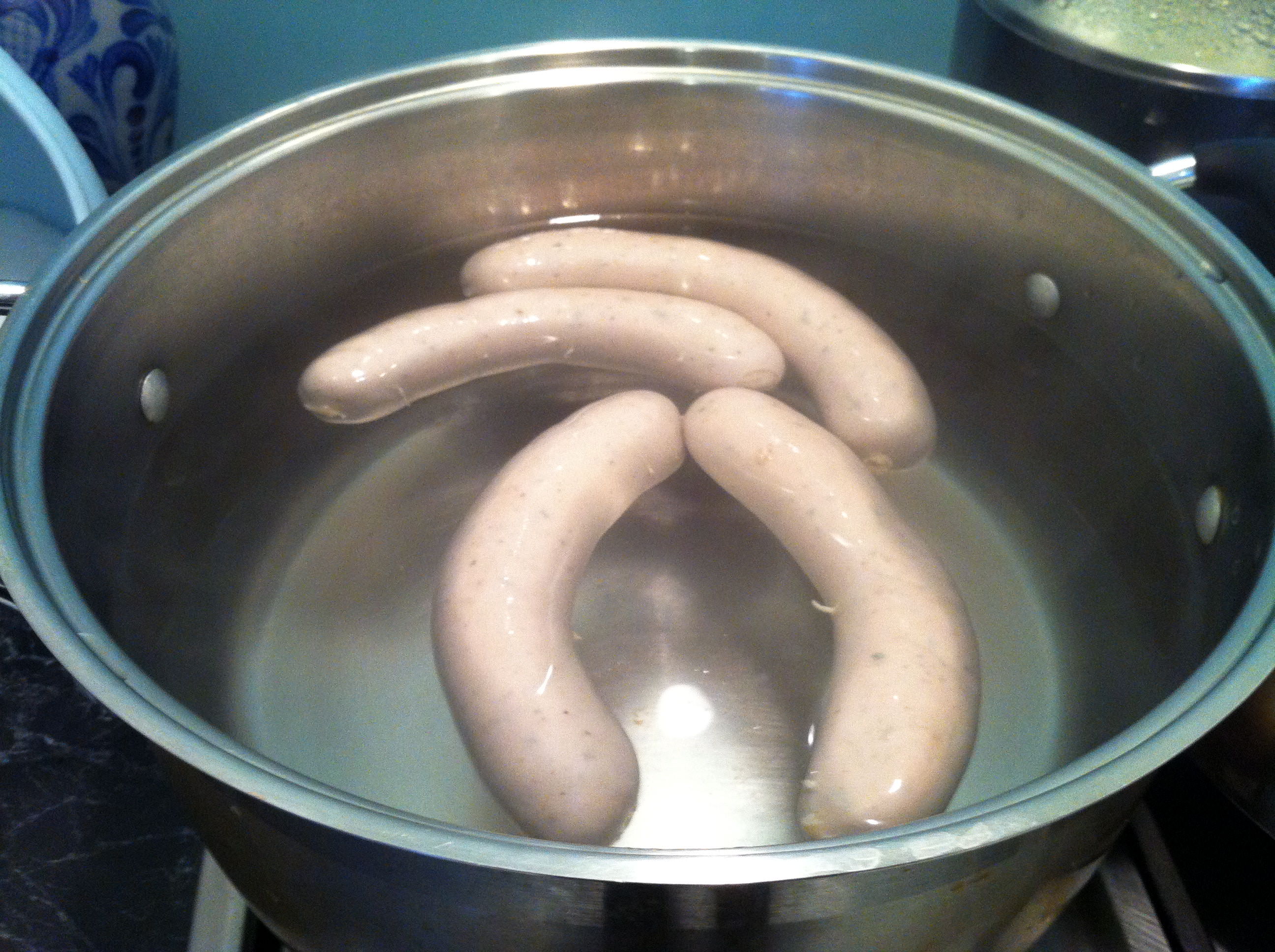 Meanwhile, bring 1 litre of water to the boil in a crockpot or large saucepan. When the water is boiling, turn off the flame and then drop the weisswurst immediely in. Cover and let heat through for 10 minutes.
Heat up the red cabbage and sauerkraut either on the stove or in the microwave.
Drain the potatoes and mash, adding butter and cream. Season with salt and pepper to taste and cover.
To serve, on each plate place one weisswurst, a generous serve of mashed potato, and spoonfuls of red cabbage and sauerkraut. Add a dollop of mustard and a parsley sprig if you so desire.
Serves 4.