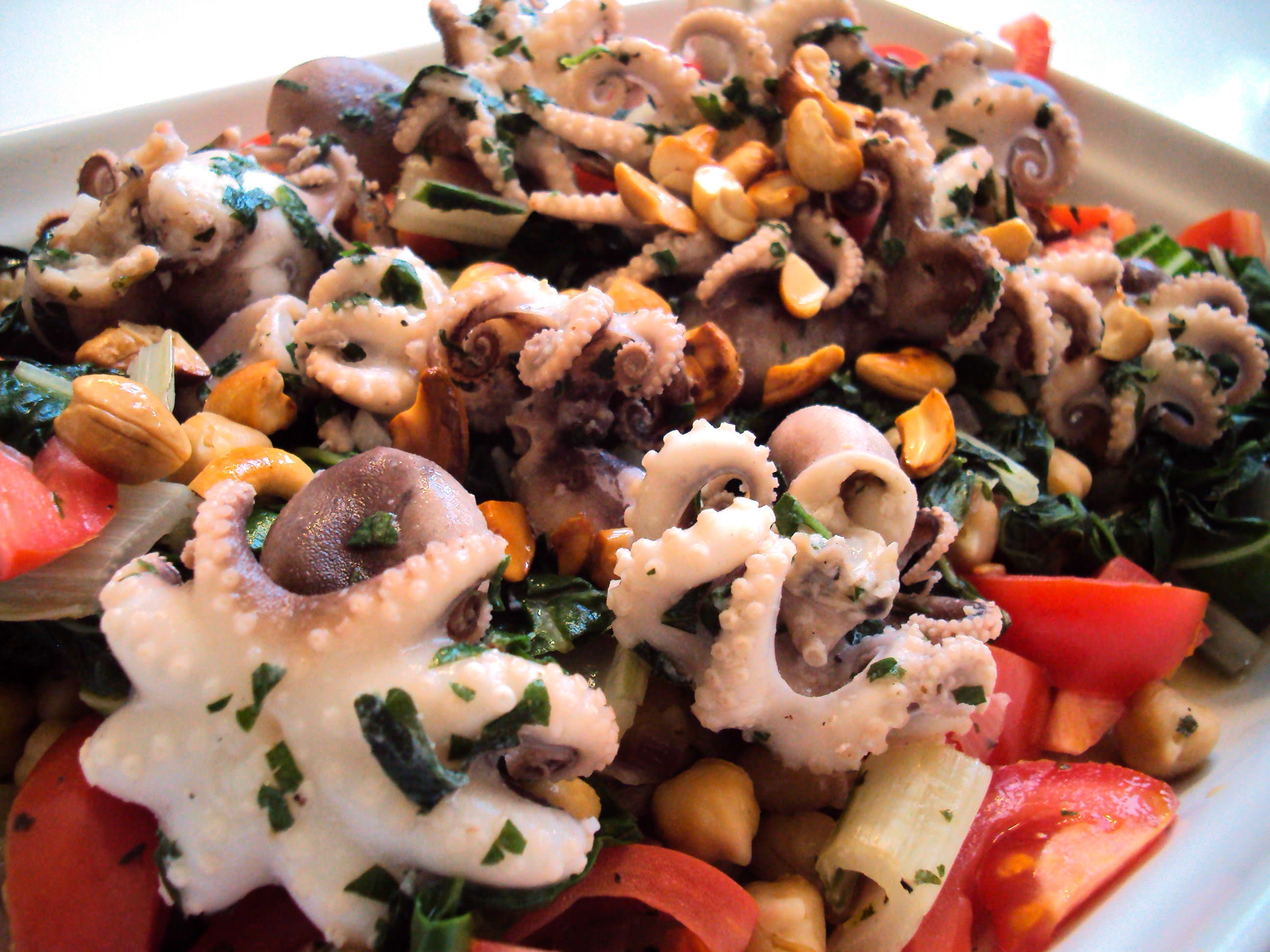 I've never cooked with baby octopus before. And truthfully, I still haven't.
You see this dish was created by Mr Hungry Australian.
Sunday morning we were down at the Torrens Island Markets when he spotted some baby octopus. We'd seen a Spanish cooking show on SBS two nights ago and he was all fired up to cook something new.
So he bought the octopus and some silverbeet. He started tinkering around in the kitchen that afternoon and served this up for dinner.
I was impressed. The delicate, salty flavour of the octopus was beautifully set off by the warm silverbeet and chickpea salad. It wasn't a combination that would have occurred to me but it really worked.
I think I have to take him food shopping more often.
By the way, if you like the sound of the salad but aren't keen on octopus you could substitute with prawns, squid or even a firm white fish.
INGREDIENTS
400gms baby octopus
1 small bunch silverbeet, washed and shredded
1 can chickpeas, rinsed and drained
1 small Spanish (red) onion, sliced
2 cloves garlic, minced
Small bunch parsley, chopped
2 tablespoons olive oil
Handful of cashews
Pinch of coriander
Juice of 1 lemon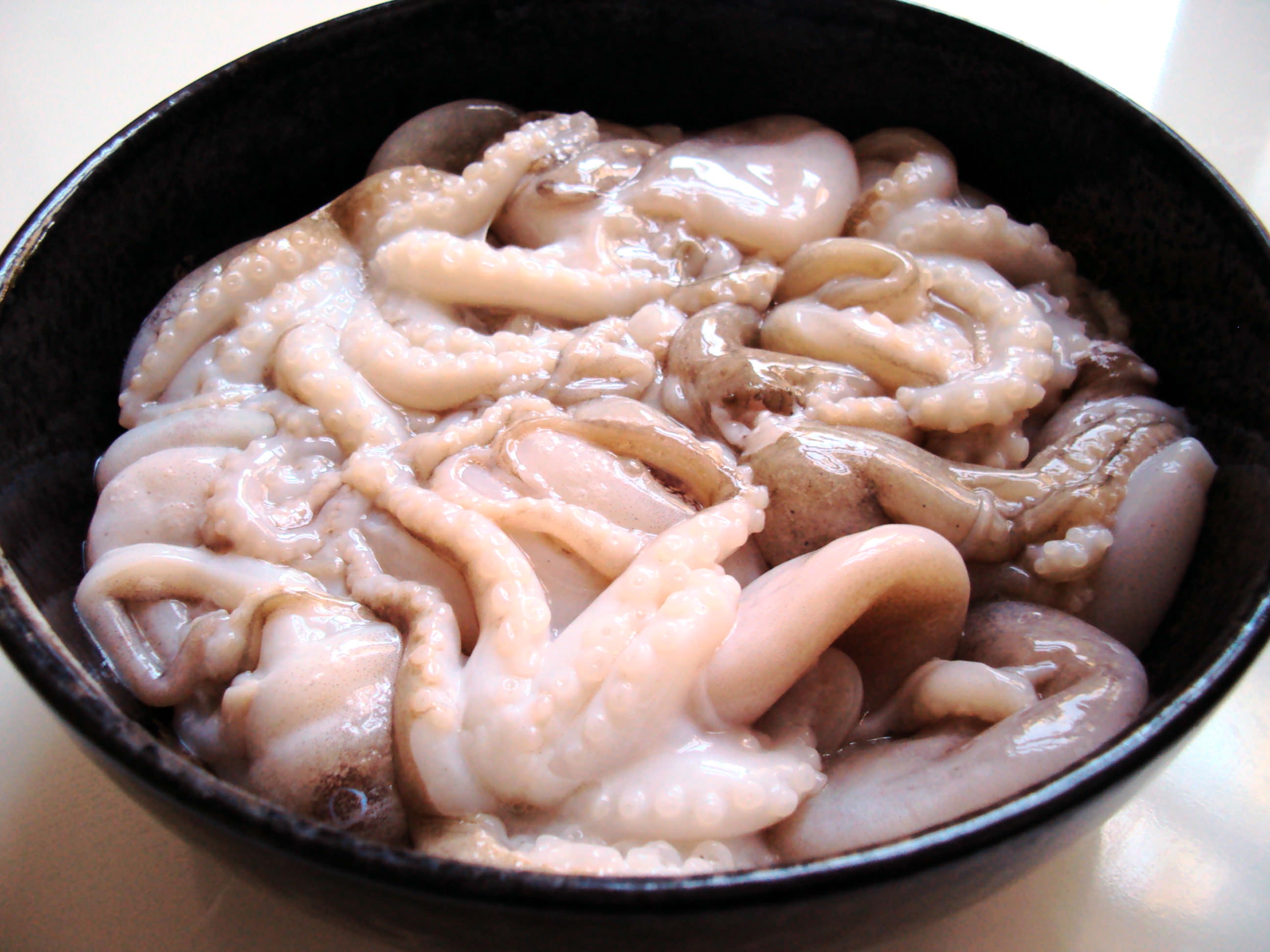 METHOD
Marinate octopus in lemon juice, a few teaspoons of chopped parsley, 1 minced garlic clove and 2 tablespoons olive oil for 1 hour.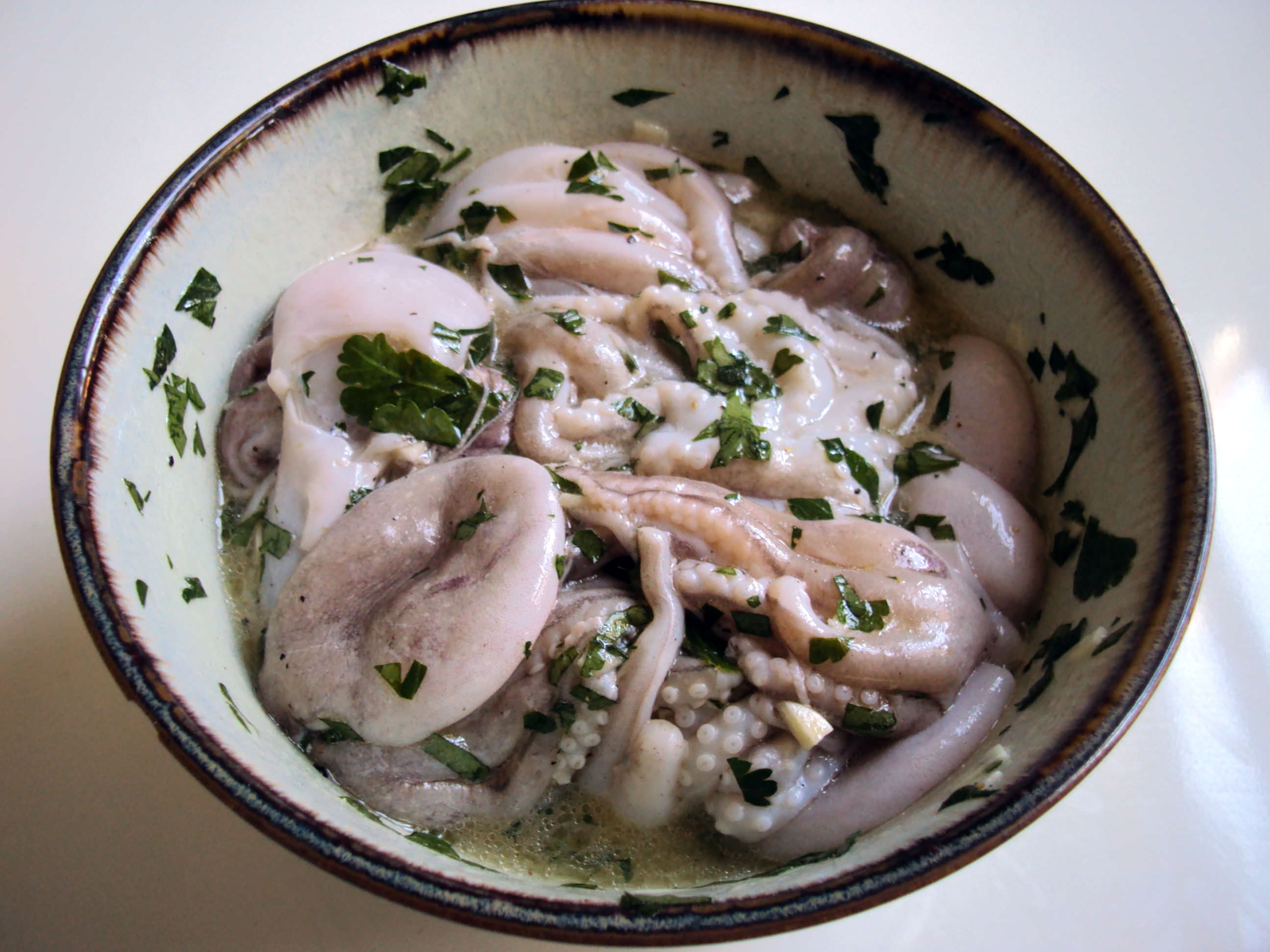 Pan fry cashews for a minute or two until golden brown. Set aside.
Discard marinade and then fry octopus for a couple of minutes until just cooked. Be very careful not to overcook as the octopus will toughen. Drain octopus, making sure to reserve the liquid. Set both aside.
Heat up the same frypan, and add 1 tablespoon olive oil. Saute onions over a low heat for a couple of minutes and then add 1 clove minced garlic and 1 tablespoon chopped parsley and stir for 1 minute.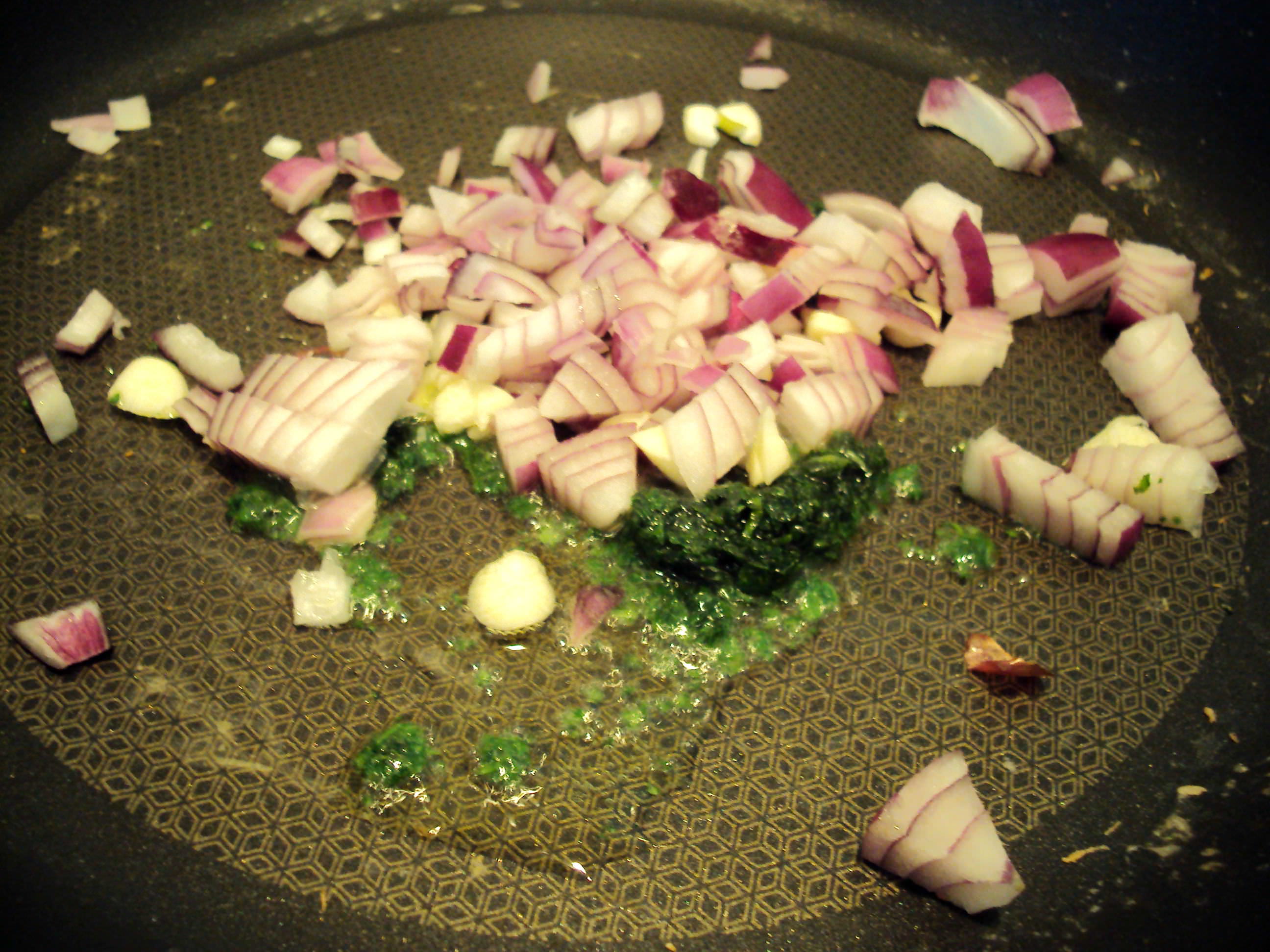 Add silverbeet, tomatoes, coriander and the reserved octopus cooking liquid.  Cook for a few minutes, stirring occassionally until cooked. Season with salt and pepper.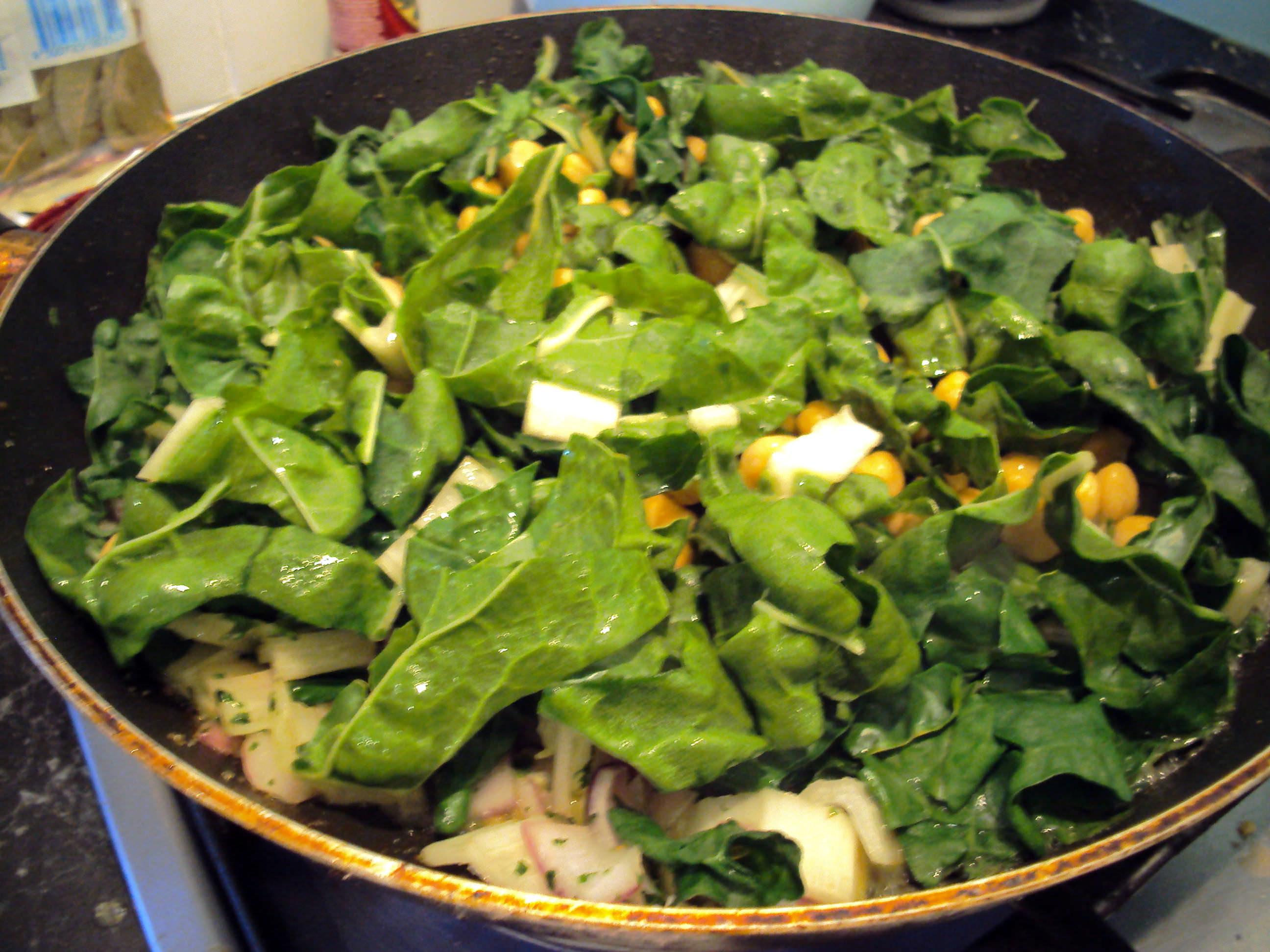 To serve, find a nice wide platter and ladle the the silverbeet and chickpea salad onto the plate. Place the baby octopus on top  of the salad and then scatter cashews over the top.
Would go well with rice or couscous.
Serves 3-4.