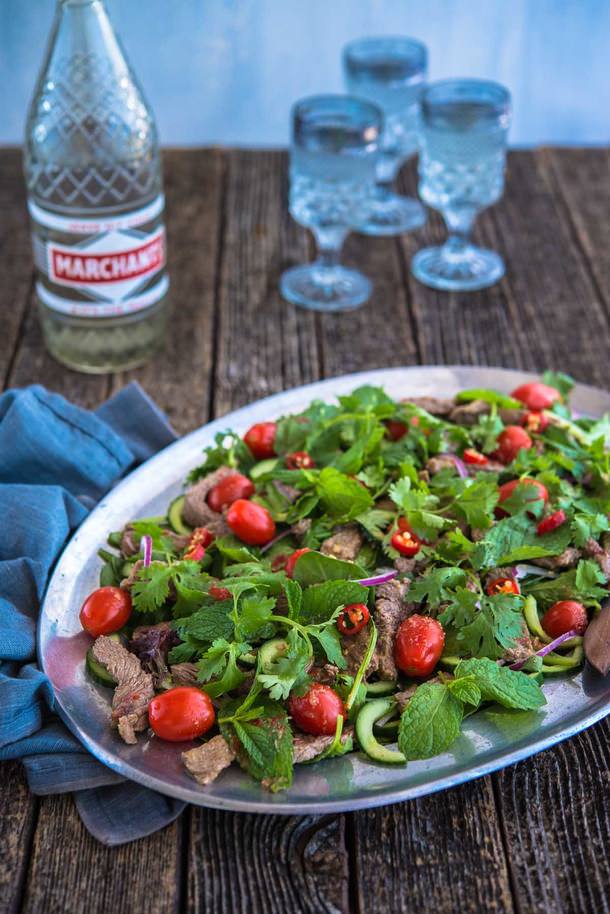 I'm feeling good. A new yoga studio has opened up two minutes from my house and I am loving downward dogging it regularly again. I've been swimming at least every other day and on Wednesdays I practise Pilates with a friendly group of mums while our sons have soccer coaching next to us. I'm even getting to bed before midnight some nights.
Regular readers will know that I'm not usually a huge fan of exercising. My last gym visit ended up being my one and only gym visit for the year so this sudden emphasis on exercise is highly unusual for me. But I was tired of feeling tired and grumpy. Sure, I had good reason to be feeling low for a while — going through a divorce with kids is never fun no matter how amicable it is — but it's time to move on and that means re-prioritising.
For the past 18 months my focus has been on my kids and my work, as it needed to be. But now it's time to focus a little on myself, too, because I've realised that if I'm not feeling strong, happy and healthy, then we're all in trouble.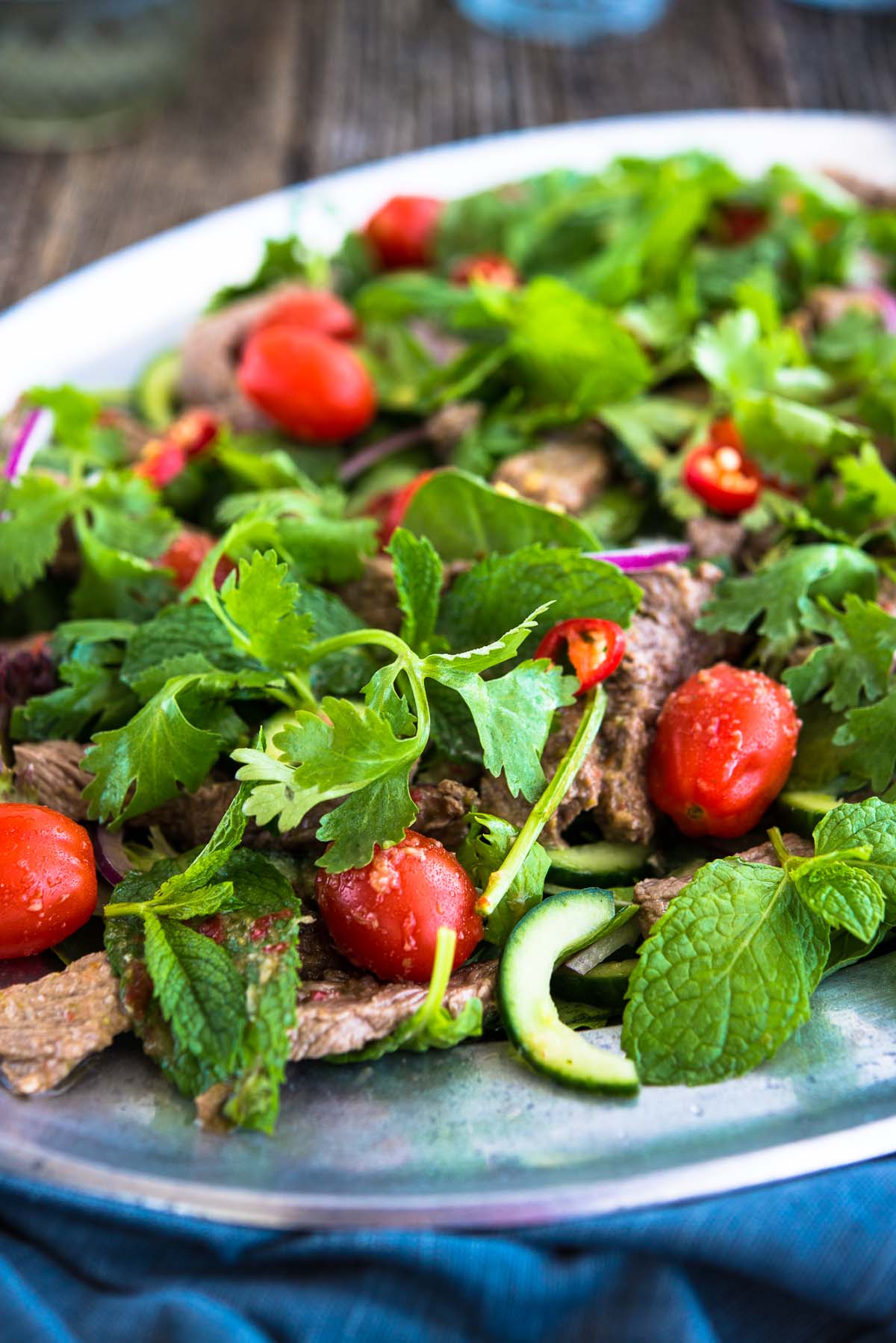 So I'm making exercise a priority. I'm trying hard to go to bed at a reasonable hour a few nights a week. And I'm accepting invitations instead of turning them down.
I'm eating healthy, too. When I'm stressed I tend to reach for junk food but now I'm eating lots of salads, lots of protein, and lots of vegetables. This salad — Thai Beef Salad — is one of my ultimate healthy Summer meals, combining my loves of a good steak, salad and Thai flavours. Serve it alone as a light meal or with a tofu or seafood tom yum soup, a green curry and steamed rice for a more substantial Thai-themed meal.
Enjoy!
Christina xx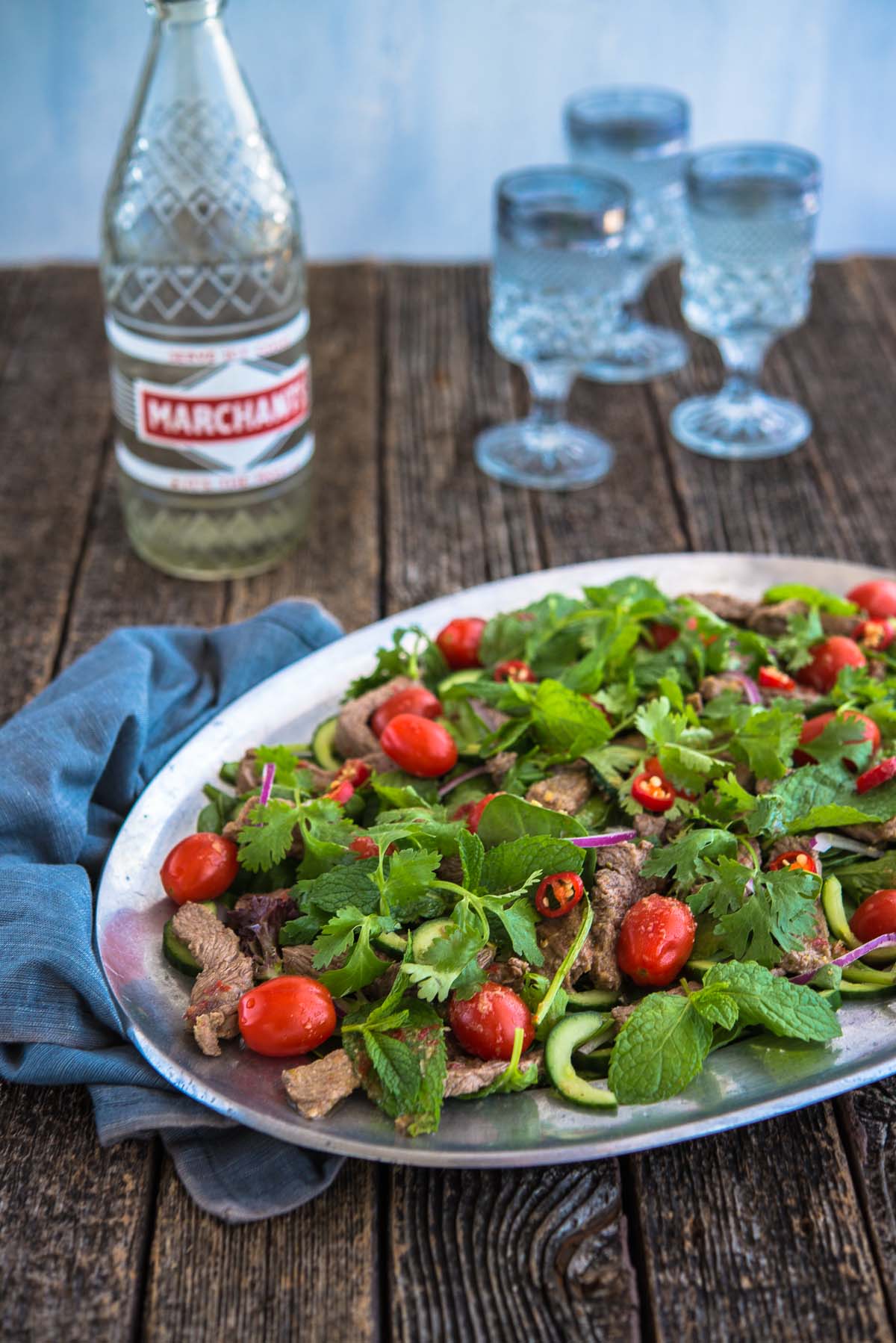 Thai Beef Salad
INGREDIENTS
1 bunch coriander, washed and 

separated

 into roots and leaves

3 cloves garlic
1 inch fresh ginger (or 1 generous teaspoon minced ginger)
3 chillies (e.g. Birds Eyes chillies)
4 tablespoons brown sugar
2 tablespoons fish sauce
Juice of 1/2 lime or 1 generous tablespoon lime juice
500 grams top quality porterhouse steak, trimmed and cut into slices.
1 tablespoon vegetable oil

100 grams mixed lettuce leaves

1 bunch mint
1 red (Spanish) onion
2 Lebanese cucumbers, seeds removed and sliced
1 punnet cherry tomatoes
METHOD
Use a blender to chop coriander roots, garlic, ginger, chillies, sugar, fish sauce and lime juice until well combined.
Reserve half of this mixture to use as dressing and use the other half to marinade the beef strips for 30 minutes.
After 30 minutes heat up a large fry pan and add one tablespoon of vegetable oil. Fry the beef strips for a few minutes and then turn off the heat just before the meat is done to your liking – I like mine medium. Remove the pan from the heat and let the beef cool in the pan. Reserve the pan juices.

Arrange the reserved coriander leaves, lettuce leaves, mint, cucumber, onion, tomatoes and beef on a large platter.

Mix the pan juices into the dressing and then spoon the dressing over the salad and mix well.
NOTES
Gluten, nut and dairy-free.
Serves 2-3 as main, 4-6 as a side dish and 8-10 as part of a banquet.
More Easy Summer Recipes
Subscribe to The Hungry Australian
Don't want to miss a new recipe or food & travel experience? Sign up to receive new posts twice a week – it's FREE.