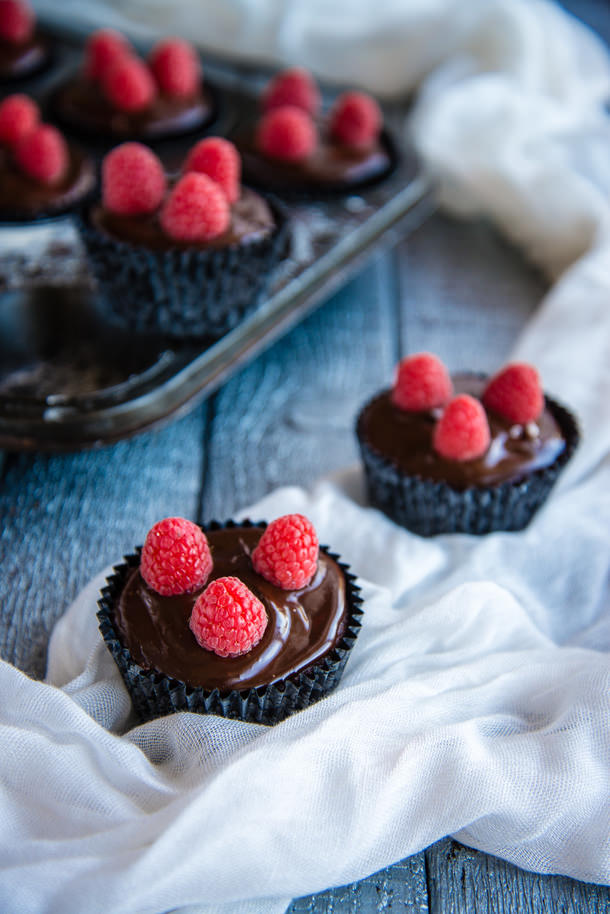 Some things don't make sense to me.
Home laser hair removal kits. Hipster beards. Trying to give new parents advice when you've never had kids yourself. Caring what people do in the privacy of their own bedrooms. Caring what other people think of you. Most reality TV shows. Nearly everything I read in the Daily Mail.
And then there are some things that make perfect sense.
Freshly washed bed linen. Reading for pleasure every day. Cocktails just because. Bubble baths in the middle of the day. A push-the-boat-out dinner with your best friend. Planning trips to new places. Raspberries and dark chocolate.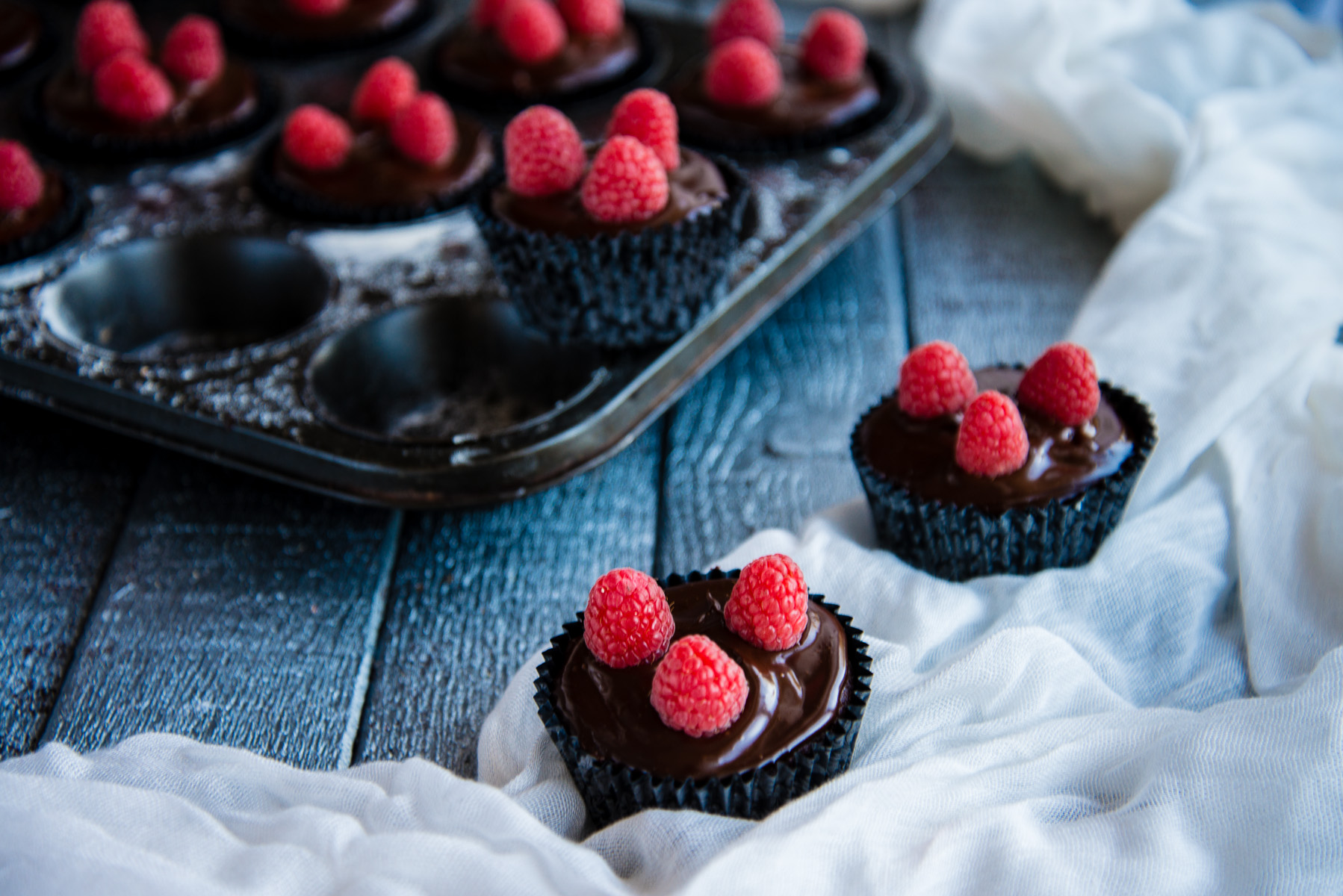 Raspberries and dark chocolate? Oh yes, please.
The combination of dark chocolate and raspberries is a classic one for good reason – the sweet tartness of the berries goes so beautifully with the rich and slightly bitter cocoa flavour of the chocolate.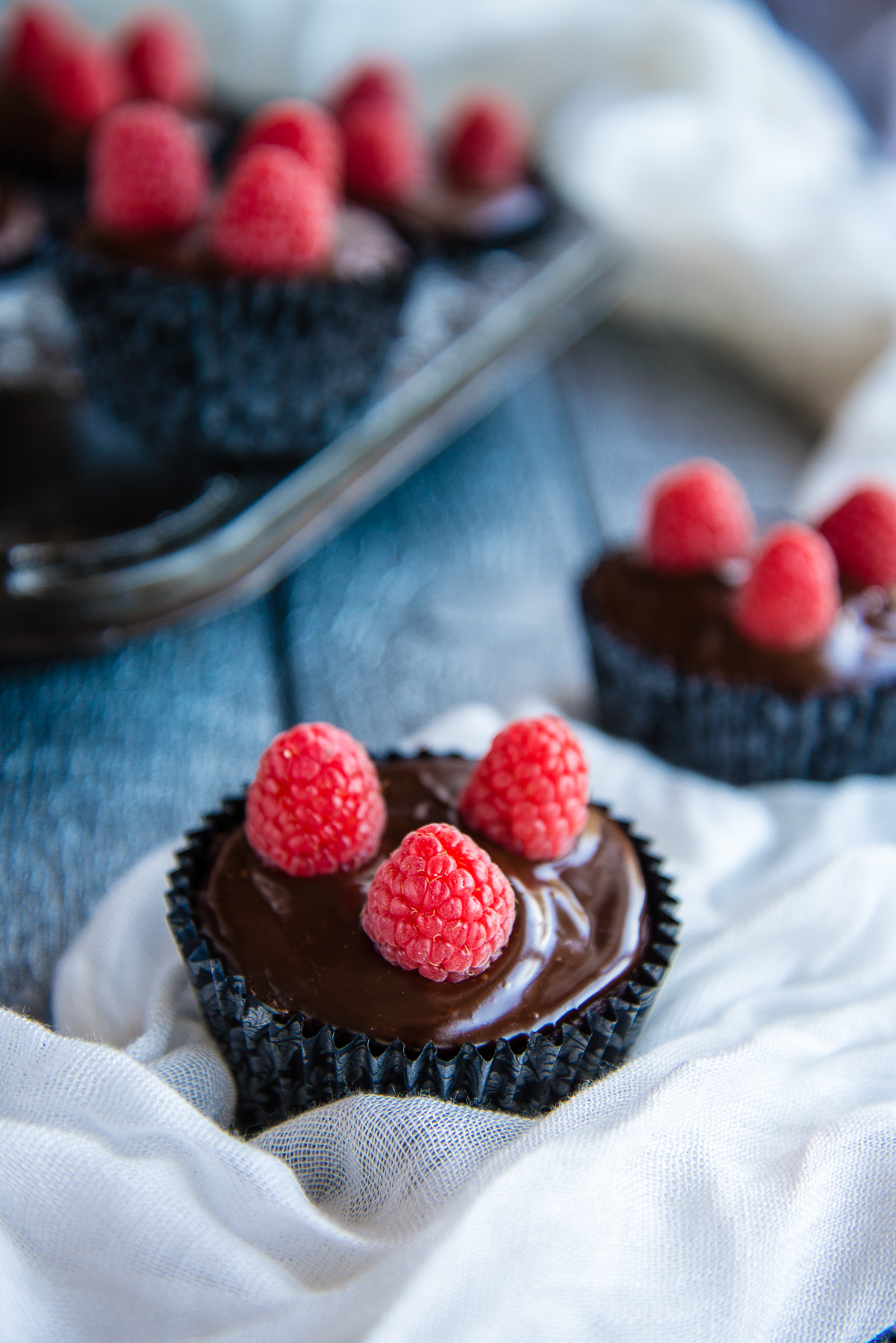 These moist and flavoursome cupcakes are adapted from this Nigella Lawson recipe – I changed the morello cherry jam to raspberry jam and the cherries to raspberries. These cupcakes have a full 300 gram jar of jam in them, which works out to about 180 grams of sugar in the jam itself. I thought that was plenty of sweetness so left out most of the caster sugar in Nigella's recipe and you'd never know.
If you're not a very confident baker, don't worry. This recipe is super easy – all you need is a saucepan, a bowl and a whisk. Simple, right?
The ganache (icing) is made of cream and dark chocolate so its rich but not overly sweet. If you have a real sweet tooth, use a mixture of milk and dark chocolate or only milk chocolate instead. You could also make these cupcakes with a white chocolate ganache for a Christmas-appropriate cupcake.
Either way, I can't guarantee you'll have any leftovers.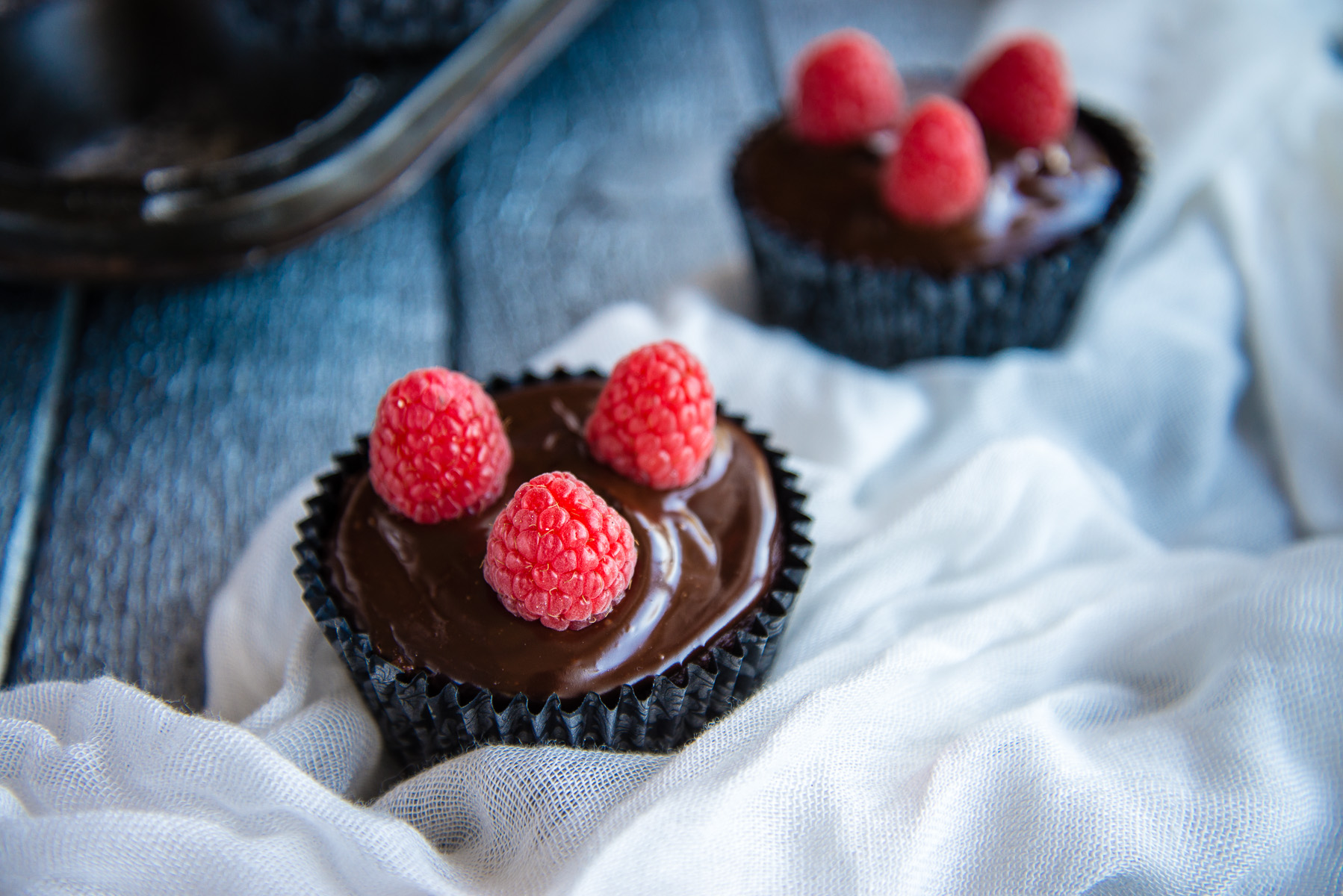 Chocolate Raspberry Cupcakes
INGREDIENTS
125 grams unsalted butter
100 grams dark chocolate (70% cocoa minimum), broken into pieces
300 grams raspberry jam (I used Beerenberg)
2 large eggs at room temperature, beaten
40 grams sugar
Pinch salt
150 grams self-raising flour
100 grams dark chocolate, broken into little pieces
100 mls double or thickened cream
1 punnet raspberries, red currants or strawberries
METHOD
Preheat oven to 180 degrees Celsius and line a 12-serve muffin tray with muffin cups.
Melt butter in a small saucepan and then add chocolate. Take off the heat and stir with a wooden spoon until chocolate has completely melted.
Add jam, sugar, salt and eggs and mix until combined.
Add flour and then mix until fully combined.
Spoon mixture evenly into 12 muffin containers  and bake for 25 minutes.
Leave in tin for ten minutes and then remove to a wire rack to cool completely.
To make ganache, add cream and chocolate to a small saucepan and bring to the boil. Remove from heat then whisk until thick and smooth.
Let ganache cool slightly, re-whisk and then ice the cupcakes with a dessert spoon, smoothing the tops with the back of the spoon.
Decorate cupcakes with berries.
Store in an air-tight container. You can refrigerate these but make sure you take them out 30 minutes before eating so they return to room temperature. Best eaten within 2-3 days.
More chocolate and berry recipes
Subscribe to The Hungry Australian
Don't want to miss a post? Sign up to receive new posts 2-3 times a week – it's FREE.