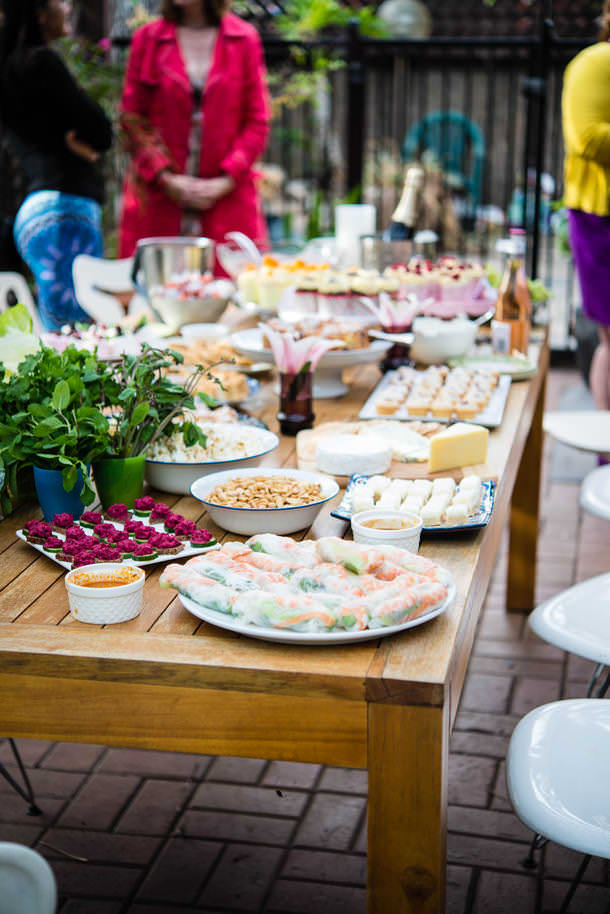 A few weeks ago I decided to throw an afternoon tea. Between work and family commitments I've been a neglectful friend lately so I thought it was a good way to catch up with a whole lot of girlfriends at once.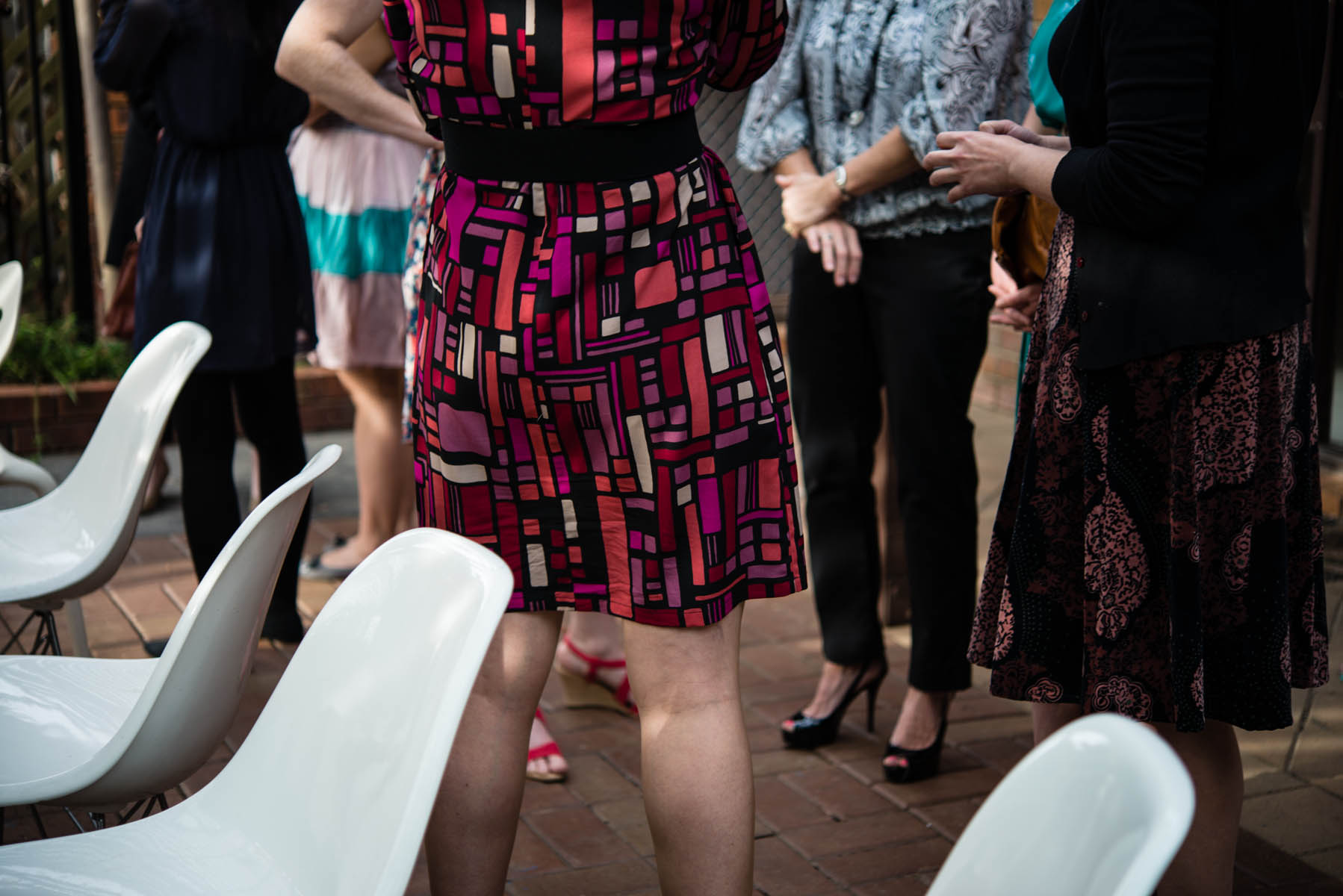 In the week leading up to my afternoon tea I was chuffed to learn that I was a finalist in the Best Australian Blogs 2013 competition. Later, I was amazed to hear that I'd won the Outstanding Use of Photography award for my post on Dubai's markets and souks. Thank you Australian Writers' Centre – I'm really feeling the love.
So the afternoon tea today felt like an impromptu celebration.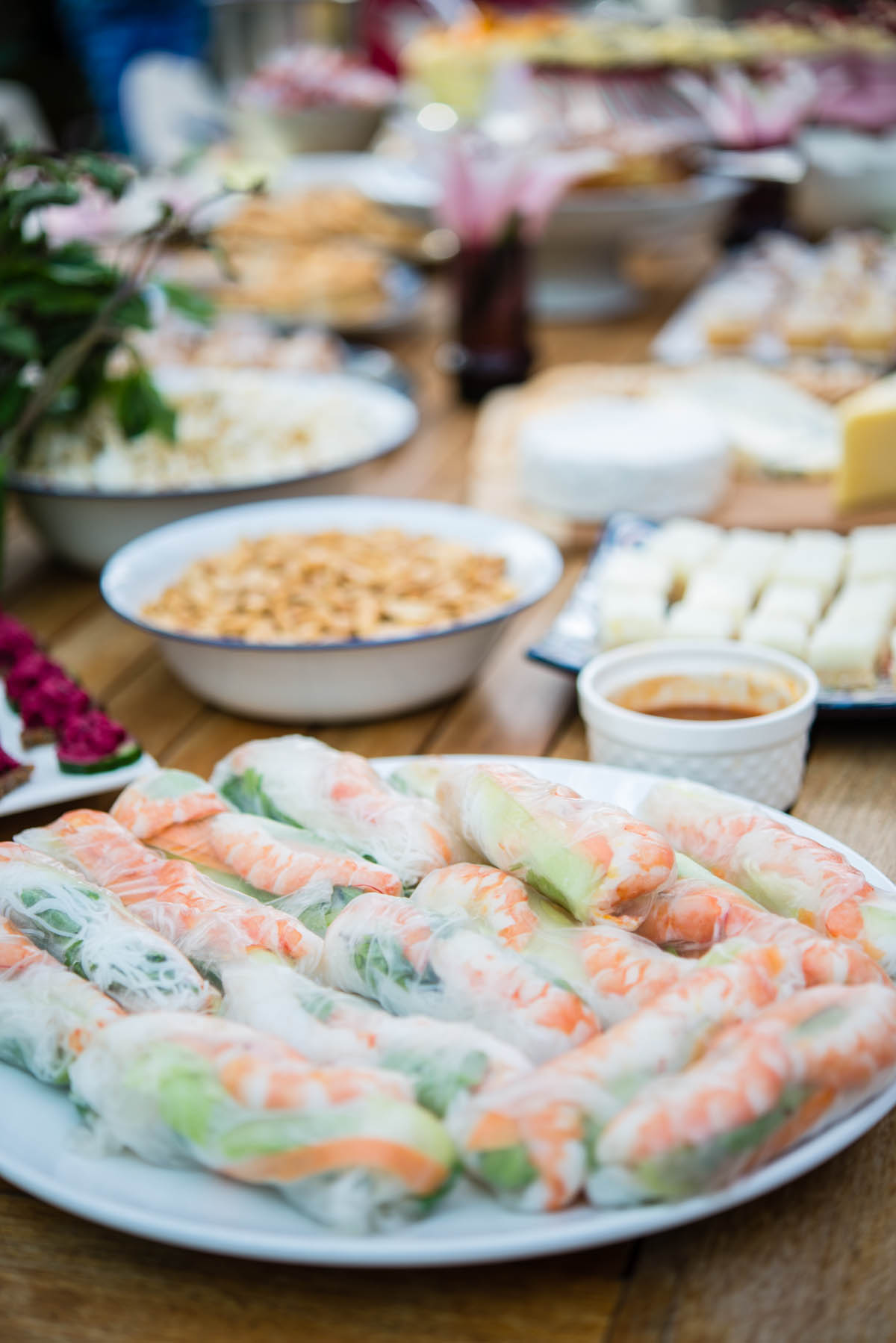 Let's have a look at all the dishes one by one, shall we? We'll start with savoury.
Cheese Board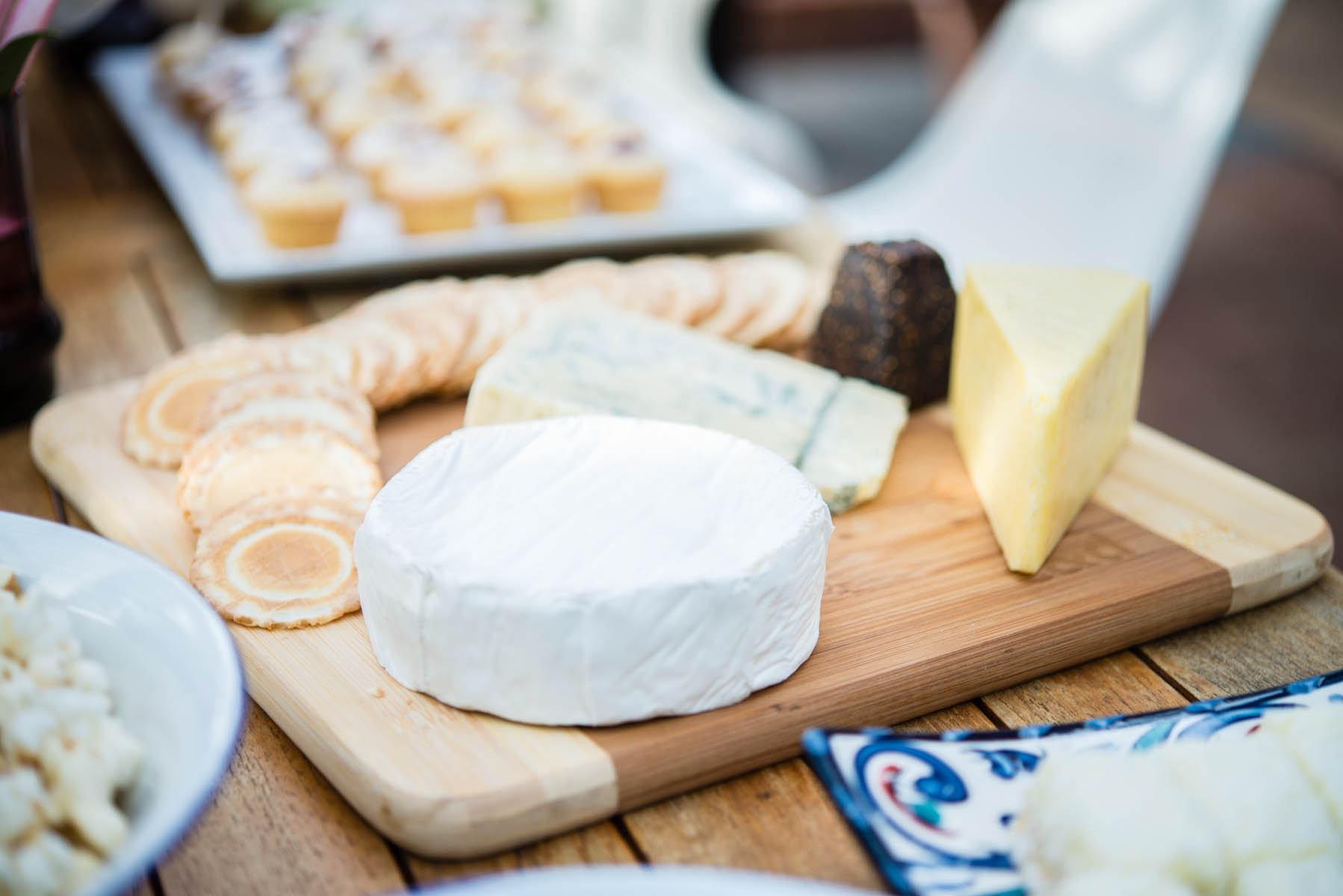 A Cheese Platter with Tasmanian Heritage Double Brie, King Island Cheddar, Gorgonzola Dolce, wafers and a fig and almond paste.  Click here for tips on putting together a cheese board.
Cold Meat Platter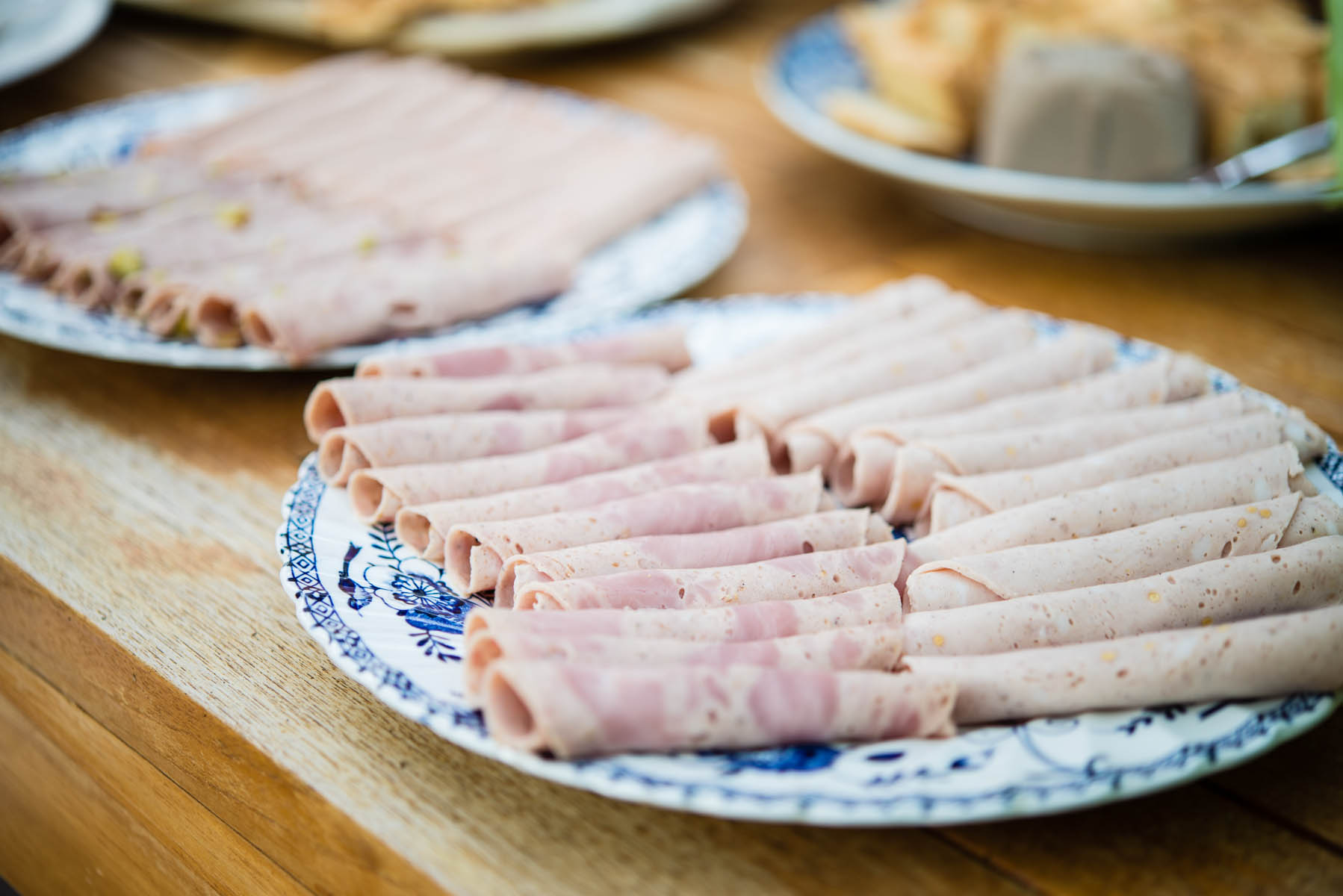 Here I've chosen four different cold meats — Hamwurst, Mortadella, Paprika Lyoner and Bierschinken with Pistachio Nuts — from Standom.
Beetroot Hummus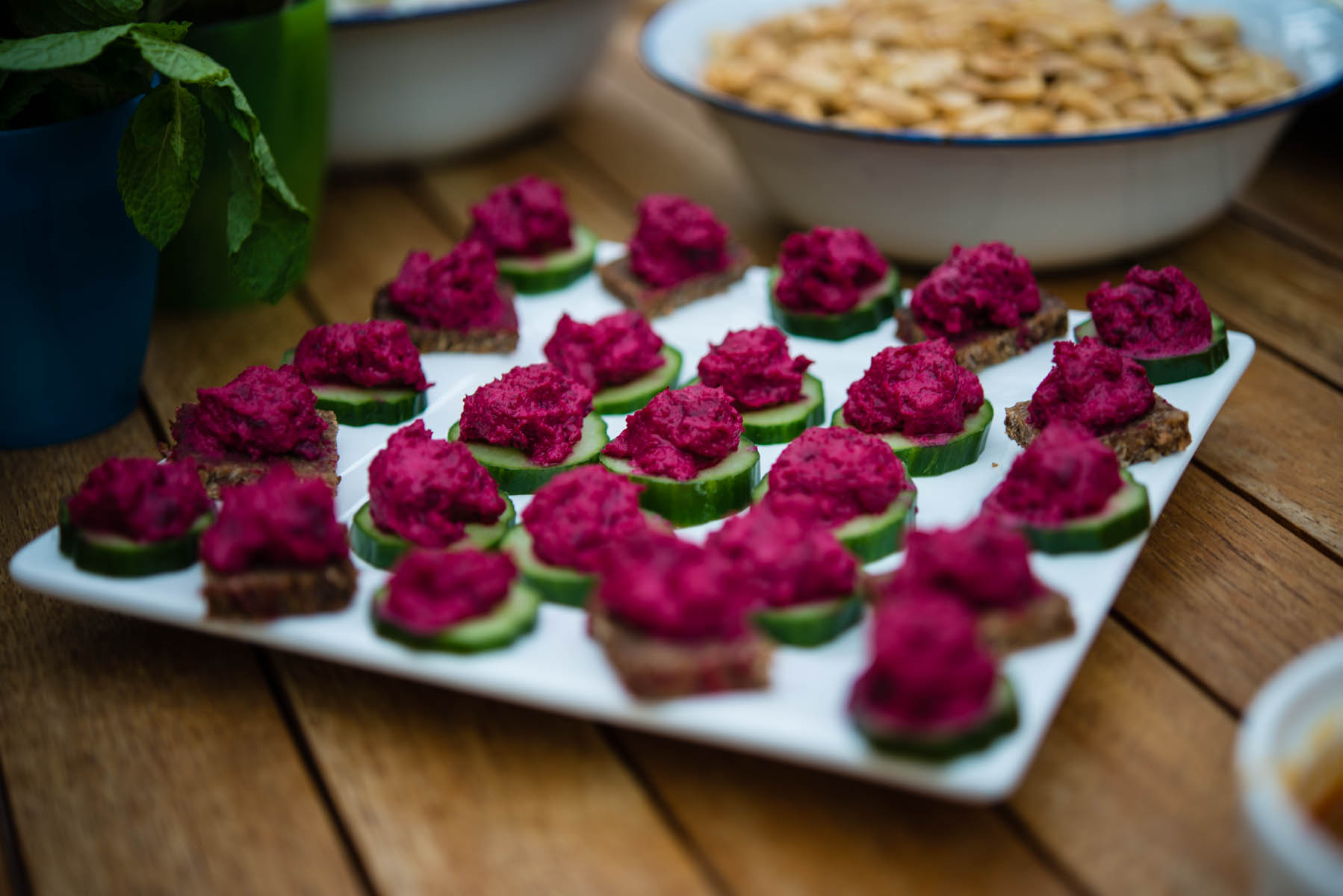 This gorgeous looking dip was made by Nicola who blended chickpeas, tahini, garlic, lemon juice, olive oil, beetroot and salt together. The beetroot gives the hummus a sweet flavour while the cucumber adds some refreshing crunch.
Vietnamese King Prawn Cold Rolls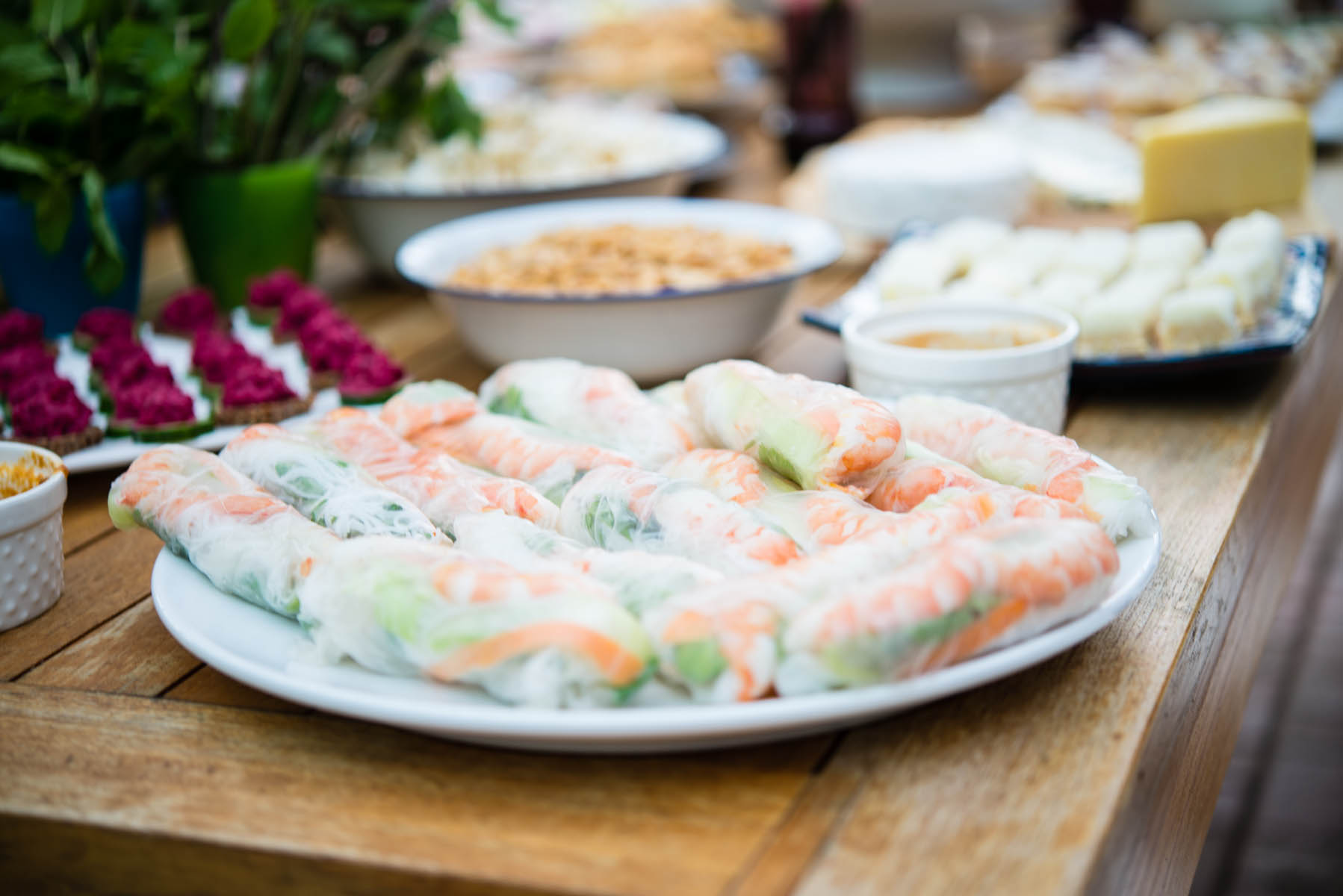 My mum and our friend Ruta came over a bit earlier to help out and ending up making my plate of rolls for me – thank you! I'll blog Vietnamese Cold Rolls properly at some point but for this dish you need King prawns split length-wise, cold vermicelli rice noodles, cucumber, carrot, mint, coriander, basil and rice paper wrappers. I made the sauce with a mixture of satay sauce, hoisin sauce, sweet chilli sauce, rice wine vinegar and lime juice.
Vietnamese Pork Rolls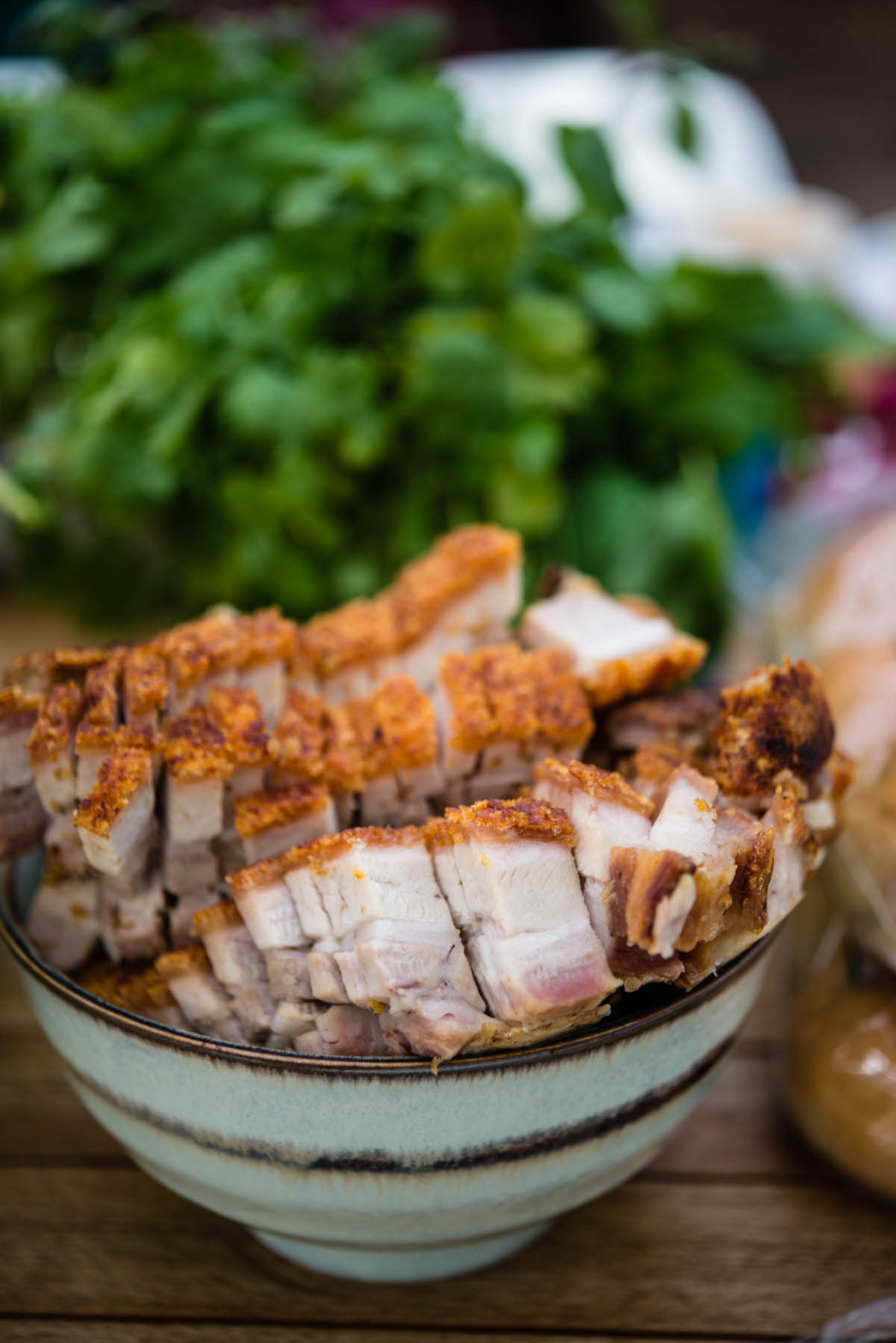 I've blogged a Vietnamese Pork Bun recipe before so head over there if you want to know how to make my cocktail party version of Vietnamese Pork Rolls.
Smoked Salmon Dip & Corn Relish Dip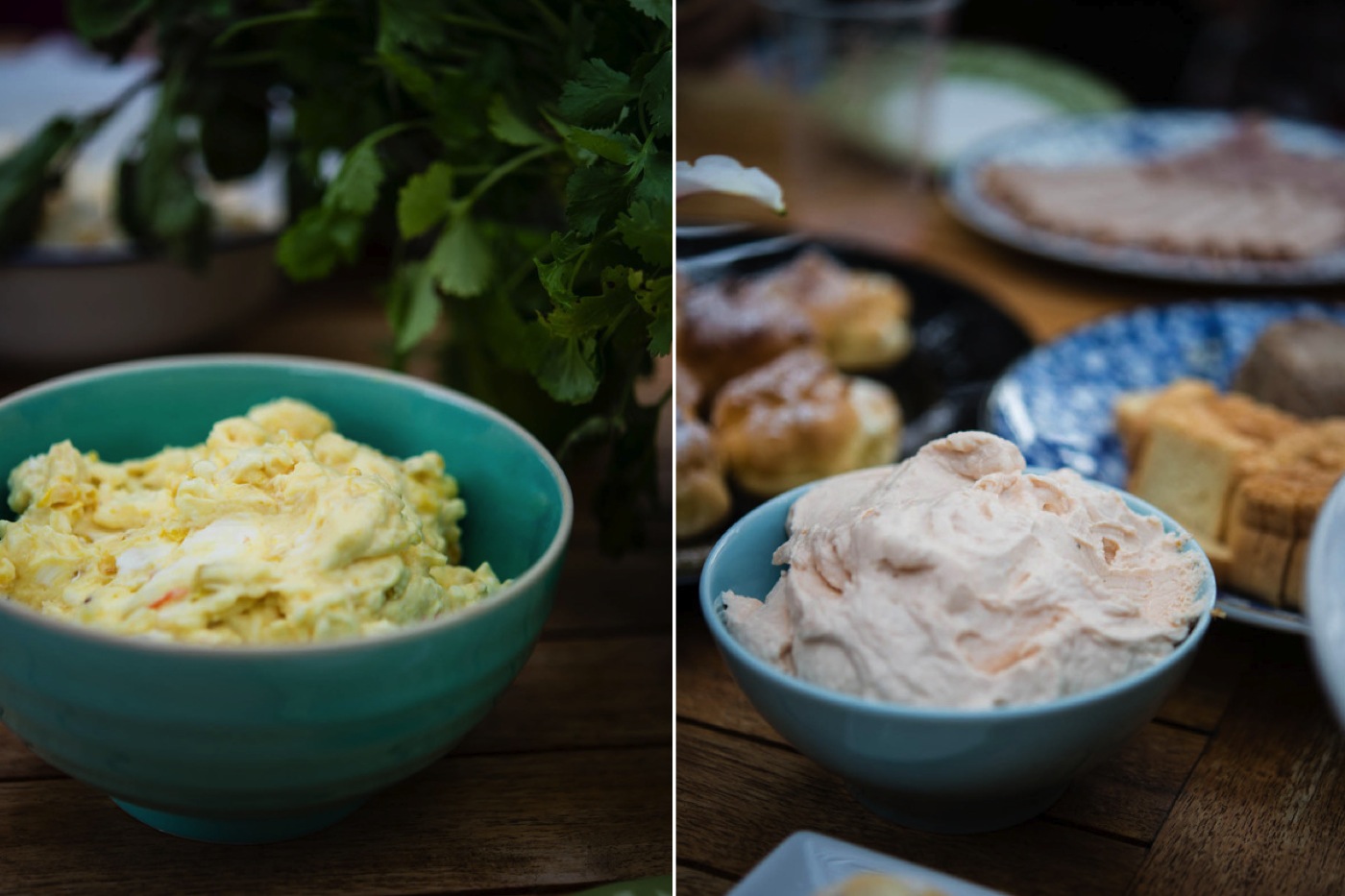 This Smoked Salmon Dip is super easy and so much better than the stuff you buy in tubs. Simply blend 100 grams smoked salmon, 200 grams softened cream cheese, juice of half a lemon, 2 tablespoons water and 1/2 teaspoon drained capers. The Corn Relish Dip is even simpler than the salmon. Simply blend a jar of corn relish with a block of softened cream cheese. Easy, right?
Sweet & Salty Popcorn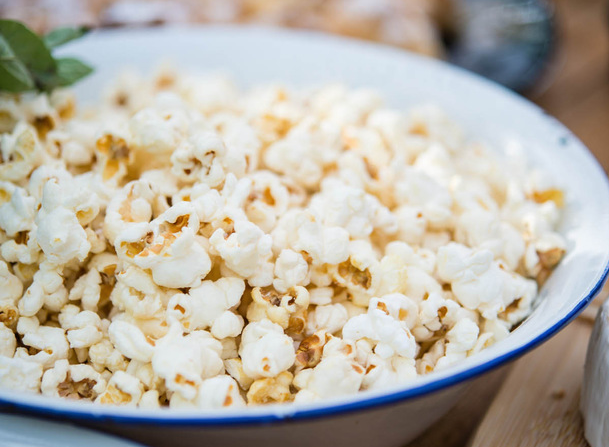 This stuff is like crack. Once you start eating it you don't ever want to stop.
Cherry Cake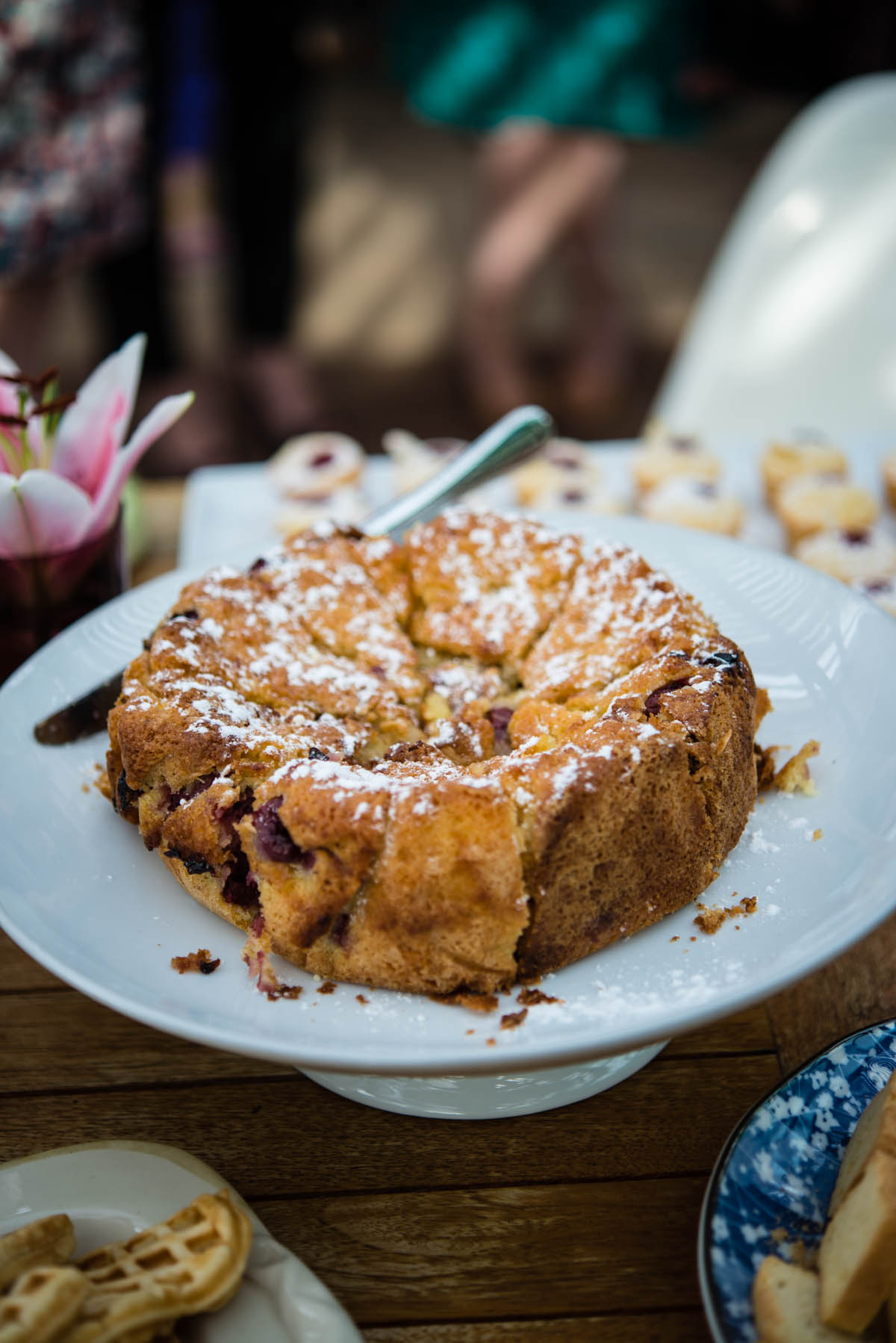 This Cherry Cake was made by Ruta. Sadly I didn't get to try it but I've eaten Ruta's food countless times over the years and she's an excellent cook so I'm sure it was delicious.
Cream Puffs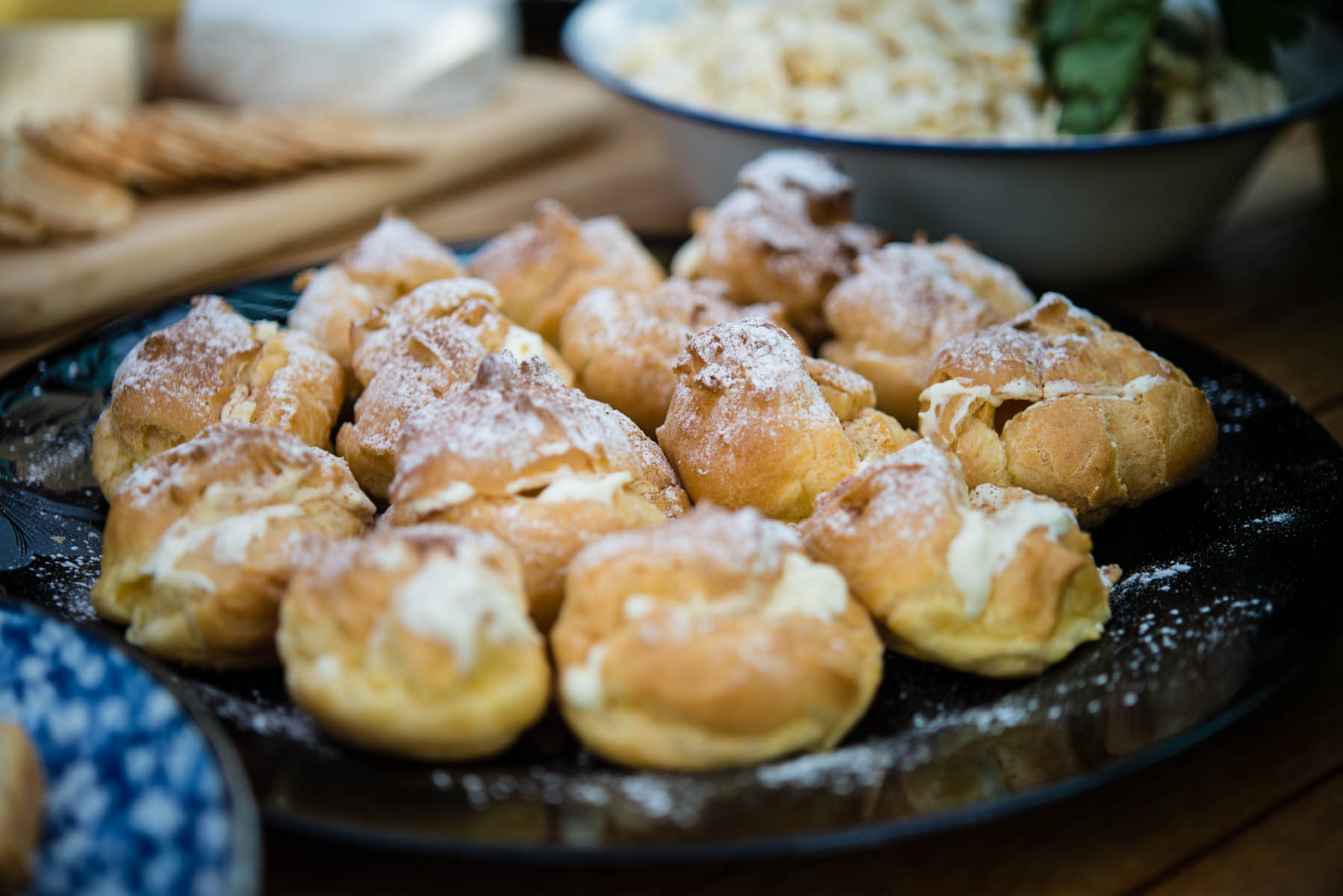 When my mum asked me what she should make for today I said, "cream puffs. Make a tower of cream puffs with toffee like you did for my birthday when I was little."
My mother laughed. "I bought that cake. Oh Christina, you're so naive."
Thanks mum – another childhood illusion shattered. These cream puffs she did make were awfully nice though.
Friands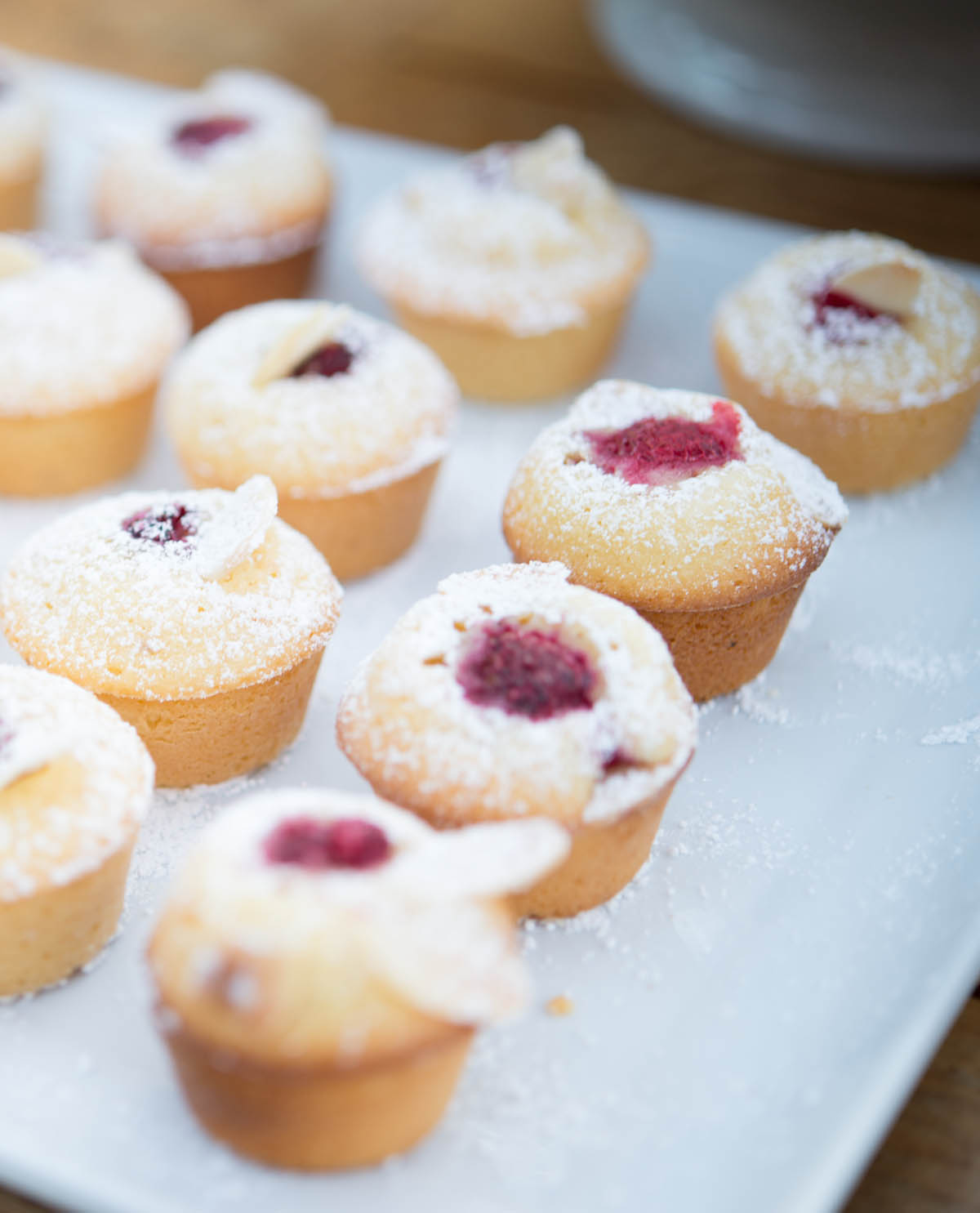 My lovely sister in law made these delicious friands. They were such a great size – perfect for an afternoon tea party.
Lemon Slice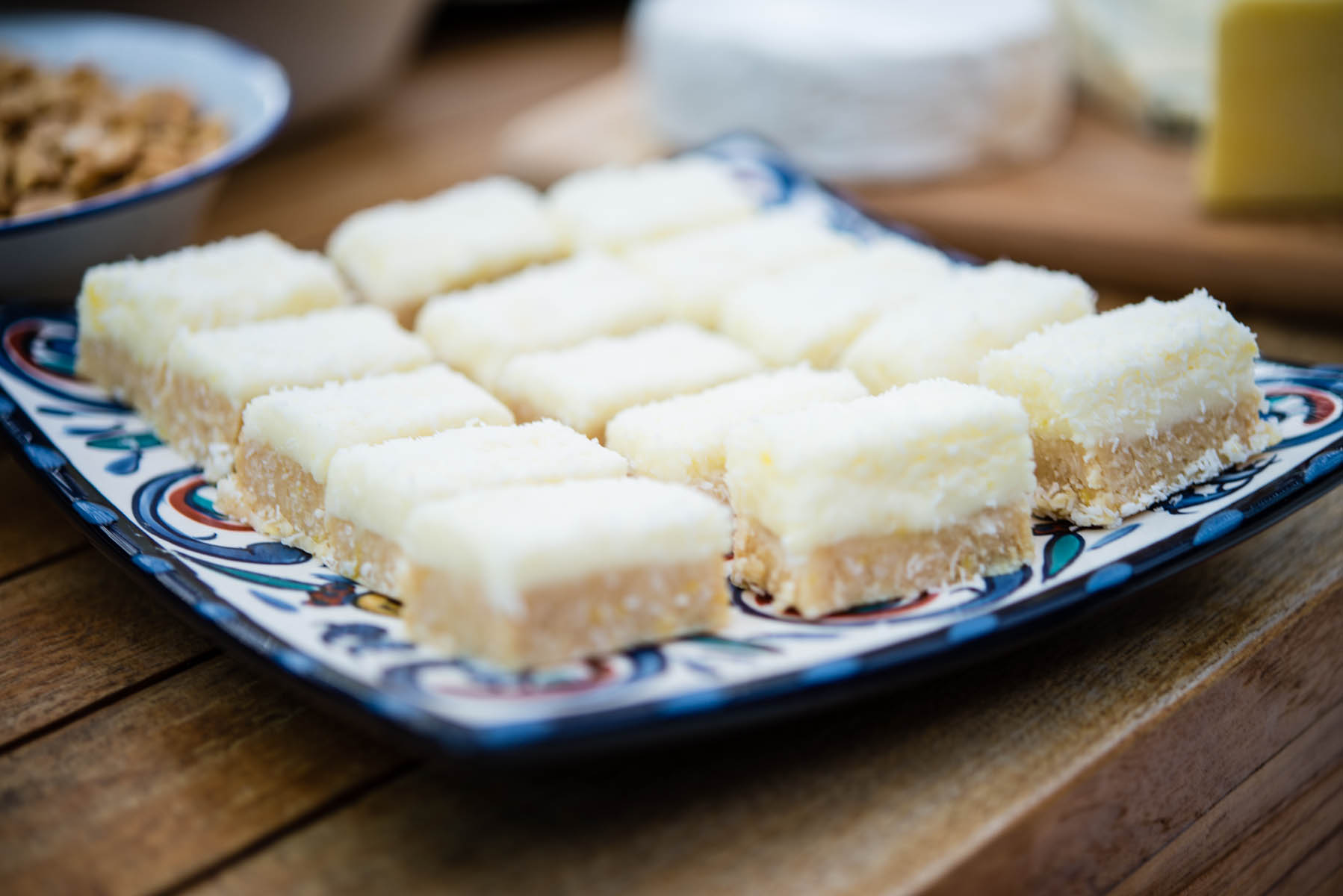 This gluten-free, no-bake lemon slice was made by Kate. It was so good that I have told Kate she has to blog it soon or there will be trouble.
UPATED: Kate has blogged the lemon slice recipe. Thanks Kate!
Mini Pavlovas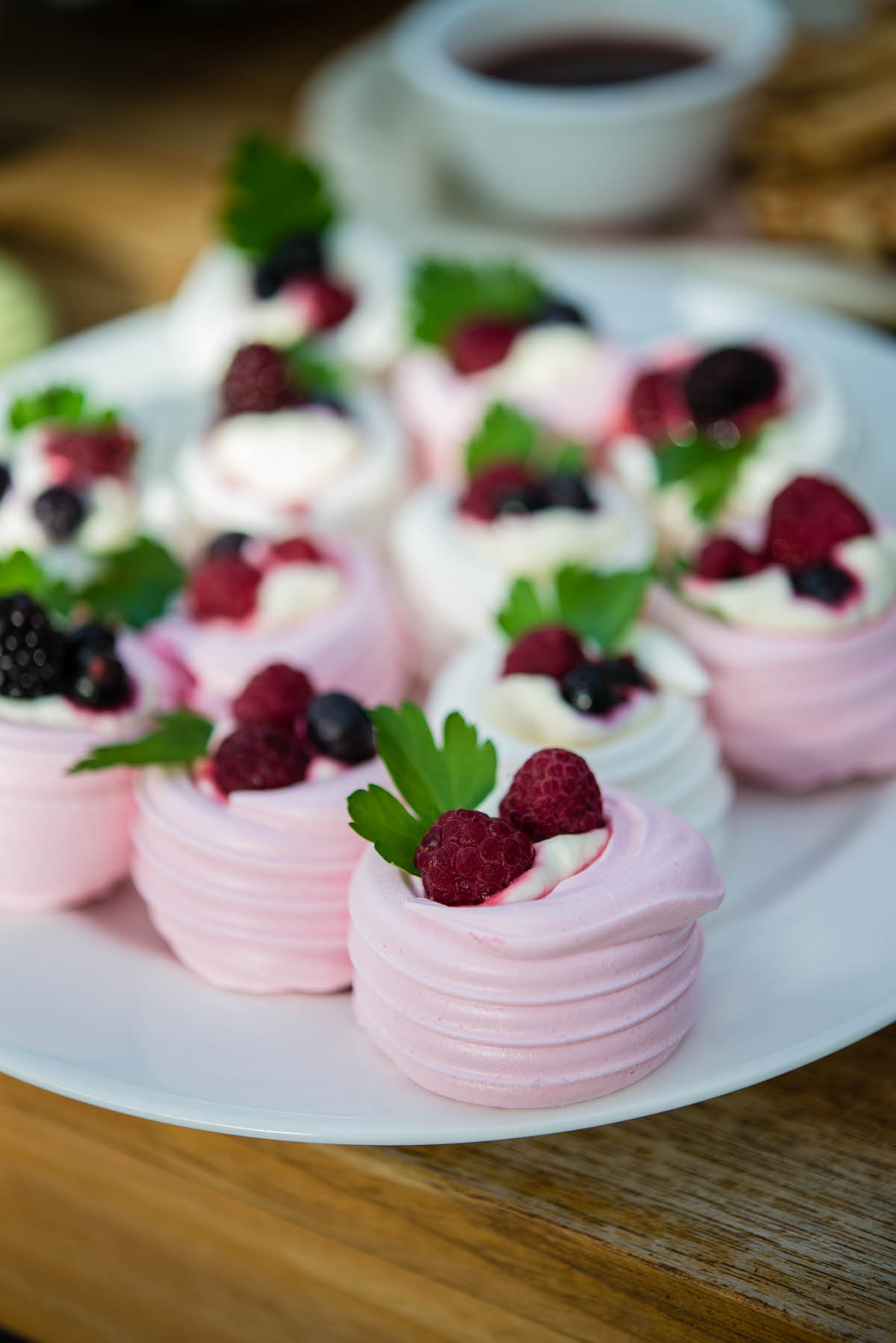 Celeste made these pink and white beauties. Well, technically, she assembled them but she's put them together very nicely. Hey, I've just realised that the garnish is parsley not mint – Celeste, what kind of crazy fusion food game are you playing?
Chocolate Guinness Cupcakes & Raspberry Cupcakes
Tash is a fantastic baker who is currently studying patisserie at Tafe and food studies at University. She brought along these fantastic Chocolate Guinness cupcakes, Raspberry Cupcakes and Gluten Free Orange Cupcakes. Thanks Tash!

All three cupcakes were topped with a celestial vanilla bean cream cheese icing.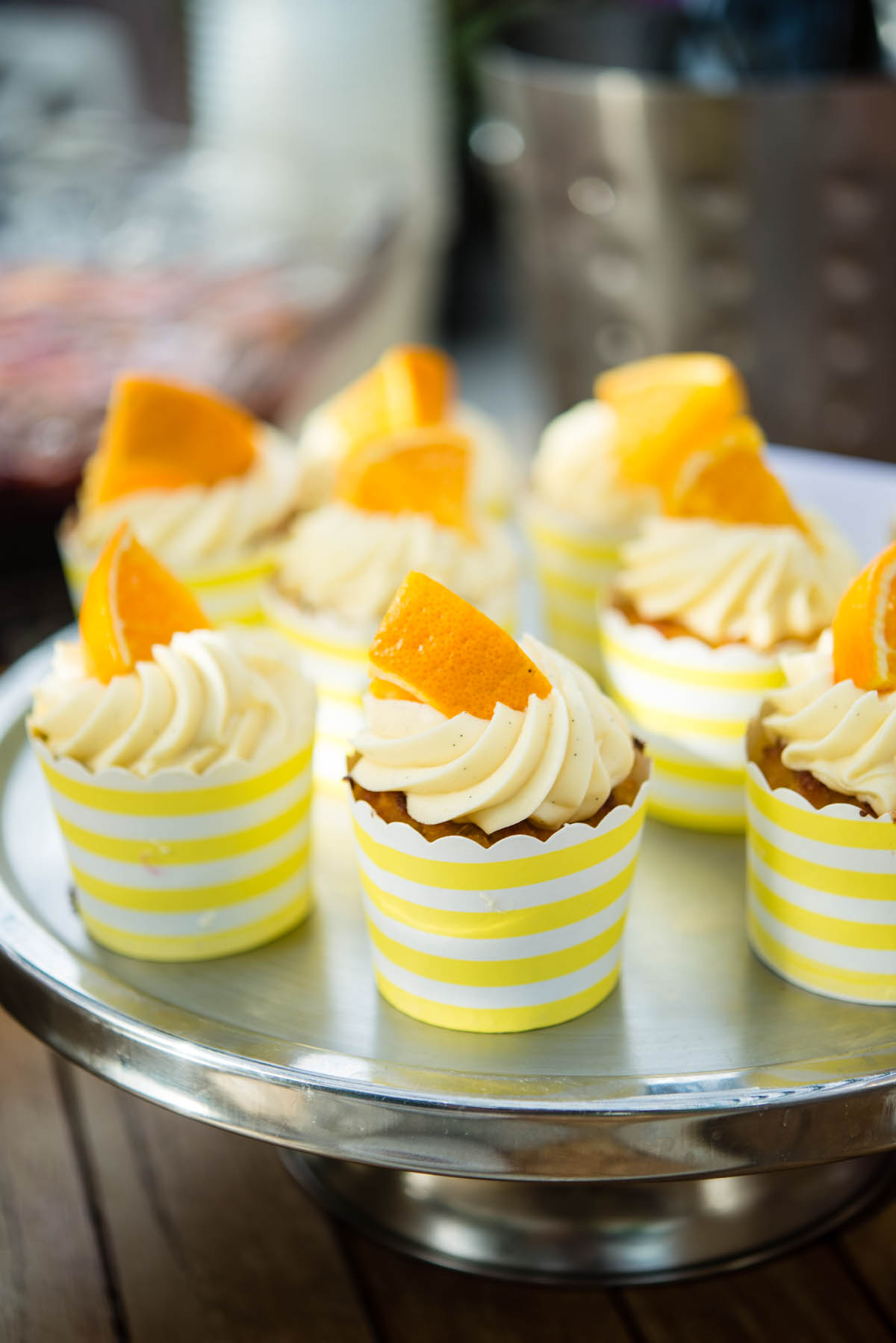 To accompany the food, we drank delicious Strawberry Champagne Cocktails made by Megan, sangria and champagne. Megan's cocktail was so good I'm going to blog it separately.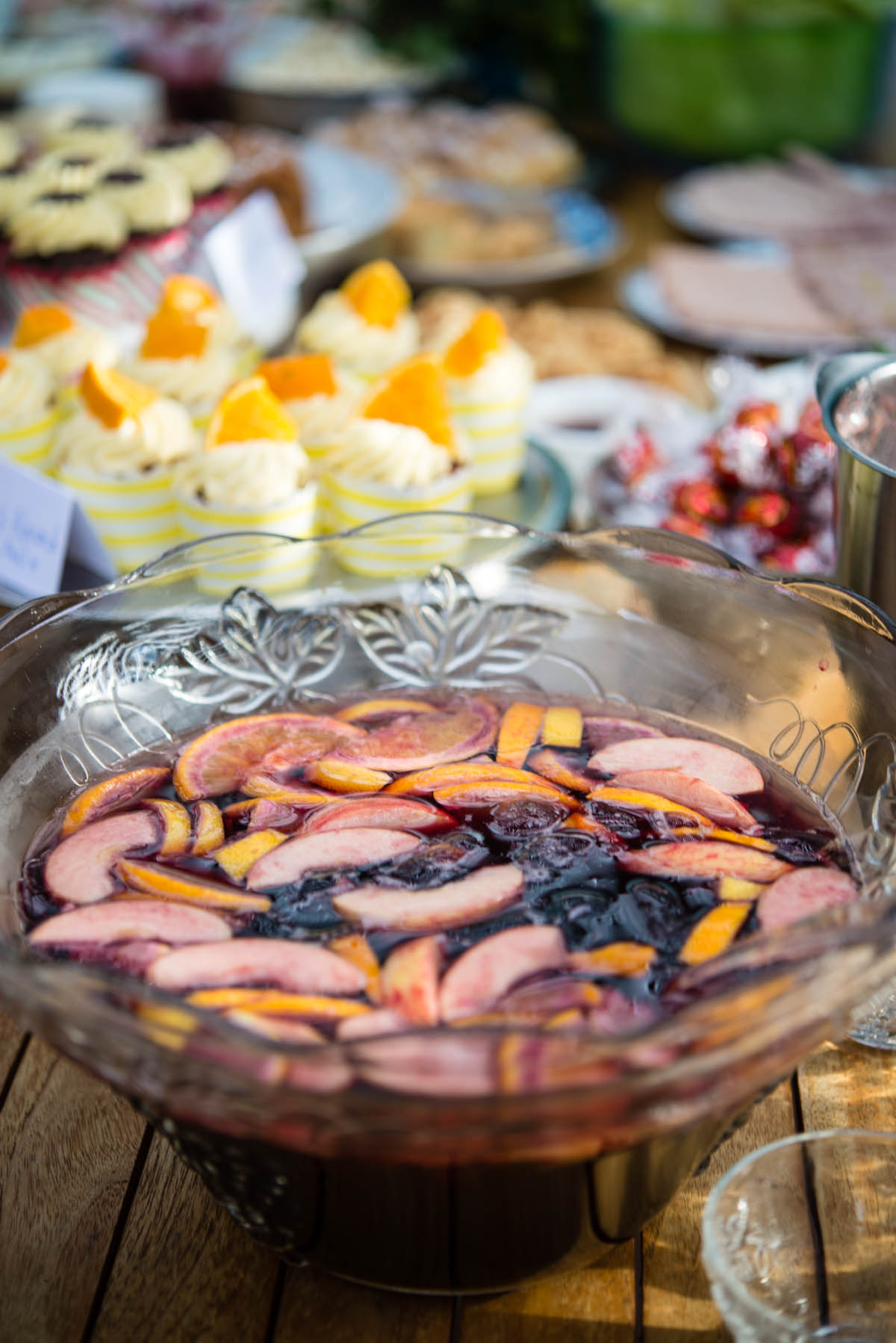 There was so much food left at the end of the day that I sent everyone home with a plate of food.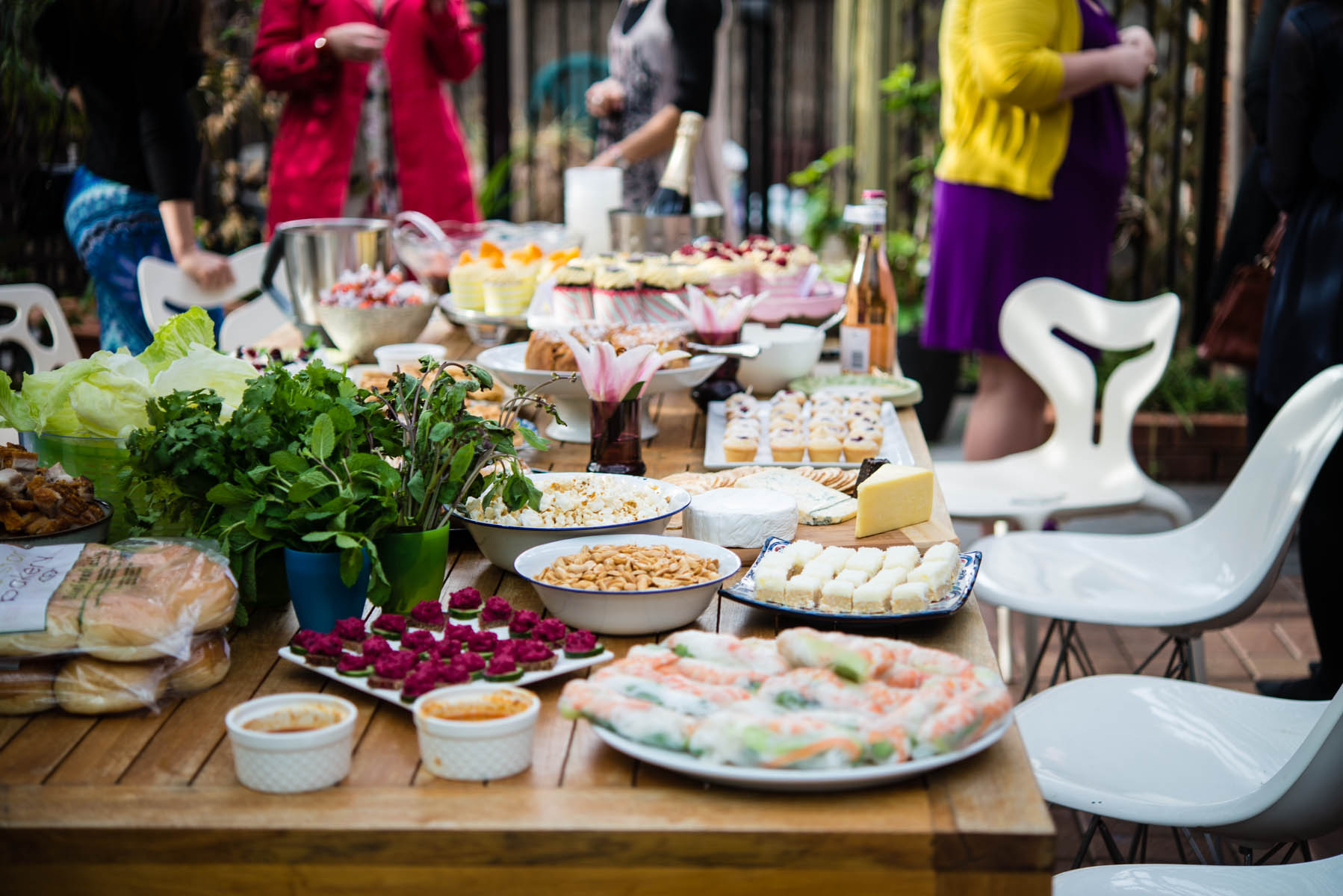 Life usually rushes by at a frantic pace so it was a lovely to spend a few hours eating, drinking and talking with friends. I need to do this more often.
Thanks for a lovely afternoon, chums xx