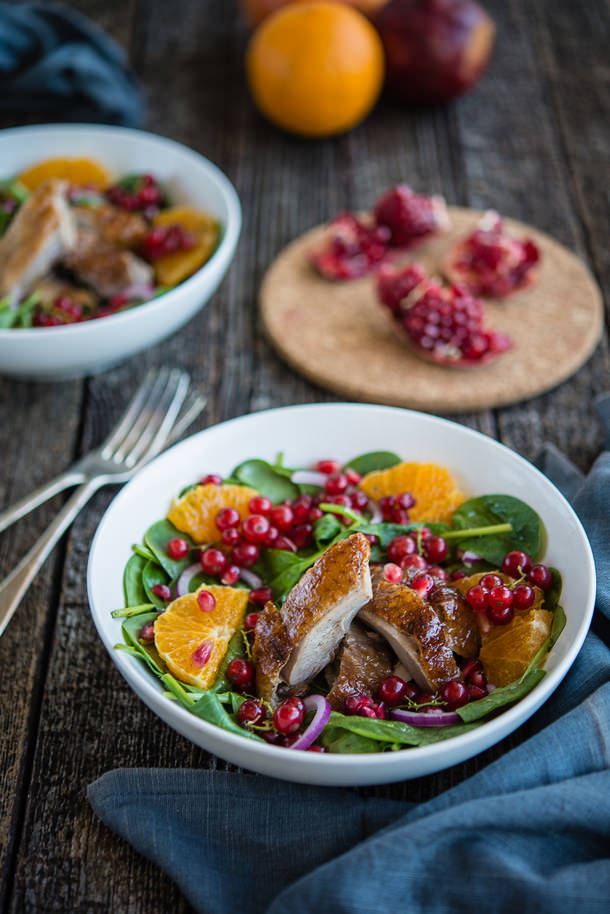 It's less than a week until Christmas and as usual at this time of year, I am feeling tired, unprepared and over-full.
I'm tired because I'm doing my usual work/family juggling act while also trying to go out as much as possible. It's totally self-inflicted so I'm not asking for any sympathy. Just a strong cup of coffee.
I'm feeling unprepared because I haven't done any Christmas present shopping or making yet. So I've set aside this weekend to go shopping and to make this Chilli Sauce and this Sweet and Salty Chocolate Bark.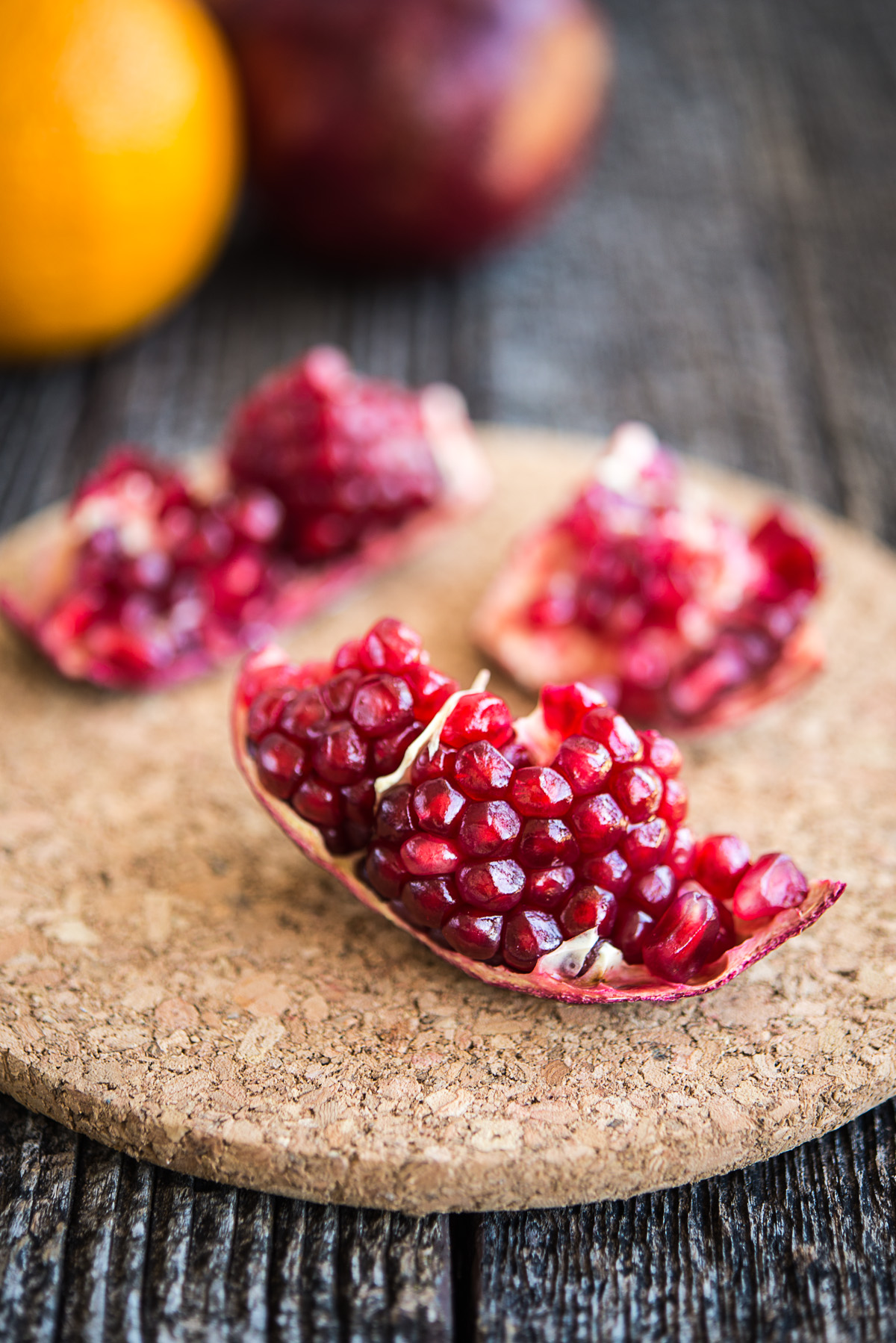 And I'm overfull because going out and spending time with friends inevitably involves eating a lot. I'm baking all the time at the moment, too. Apparently my inner cake slut has finally emerged and seized control of my brain and willpower.
So on those rare occasions when I'm not dining out or eating yet another slice of cake I'm trying to eat as healthy as possible. Because life is all about balance, y'all.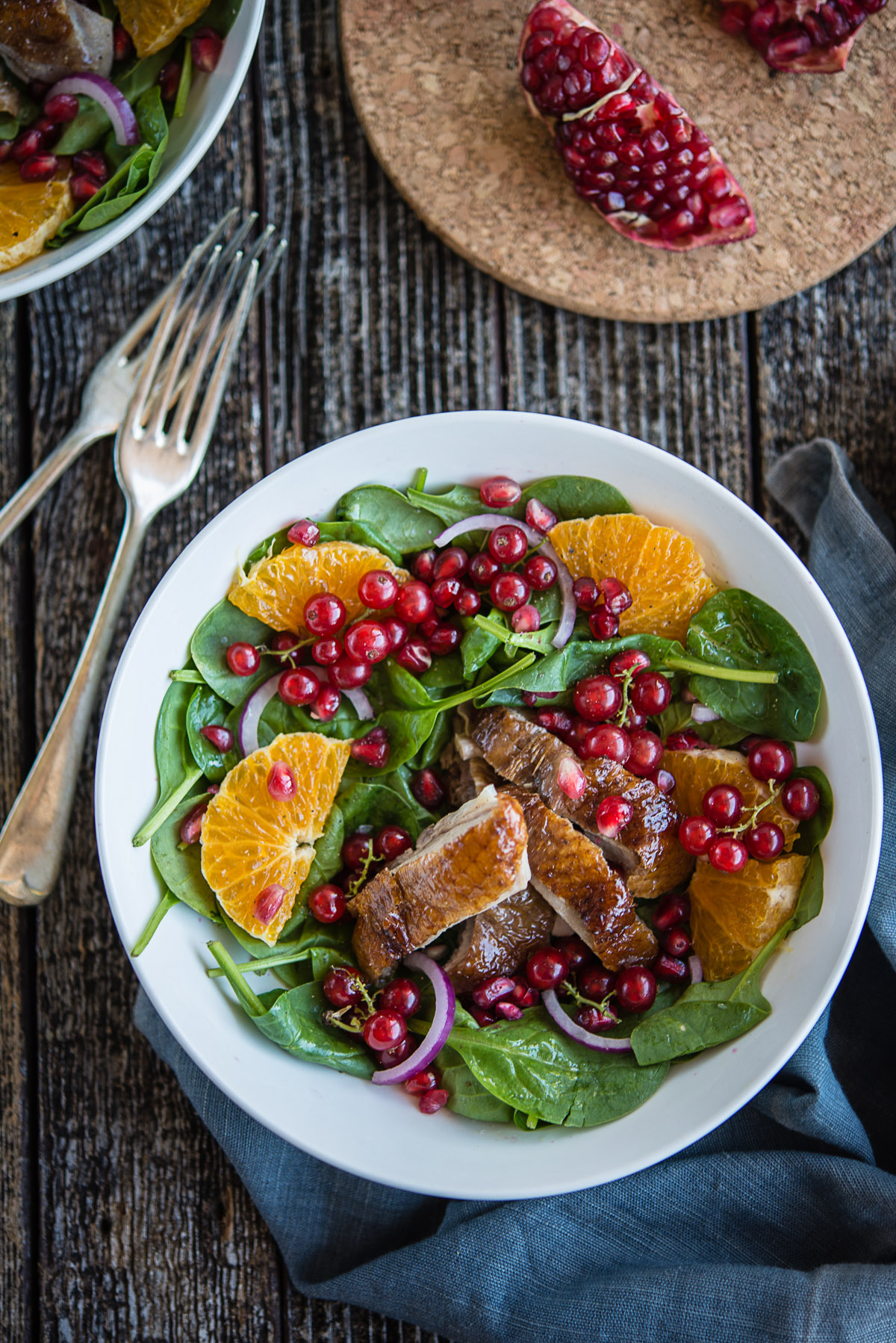 This salad is my kind of healthy food. OK, the roast duck is rich and not exactly low fat but I have never been one to sacrifice flavour in favour of my thighs. Incidentally, what is the male equivalent of a thigh gap? Oh, that's right – there isn't one. *shakes head*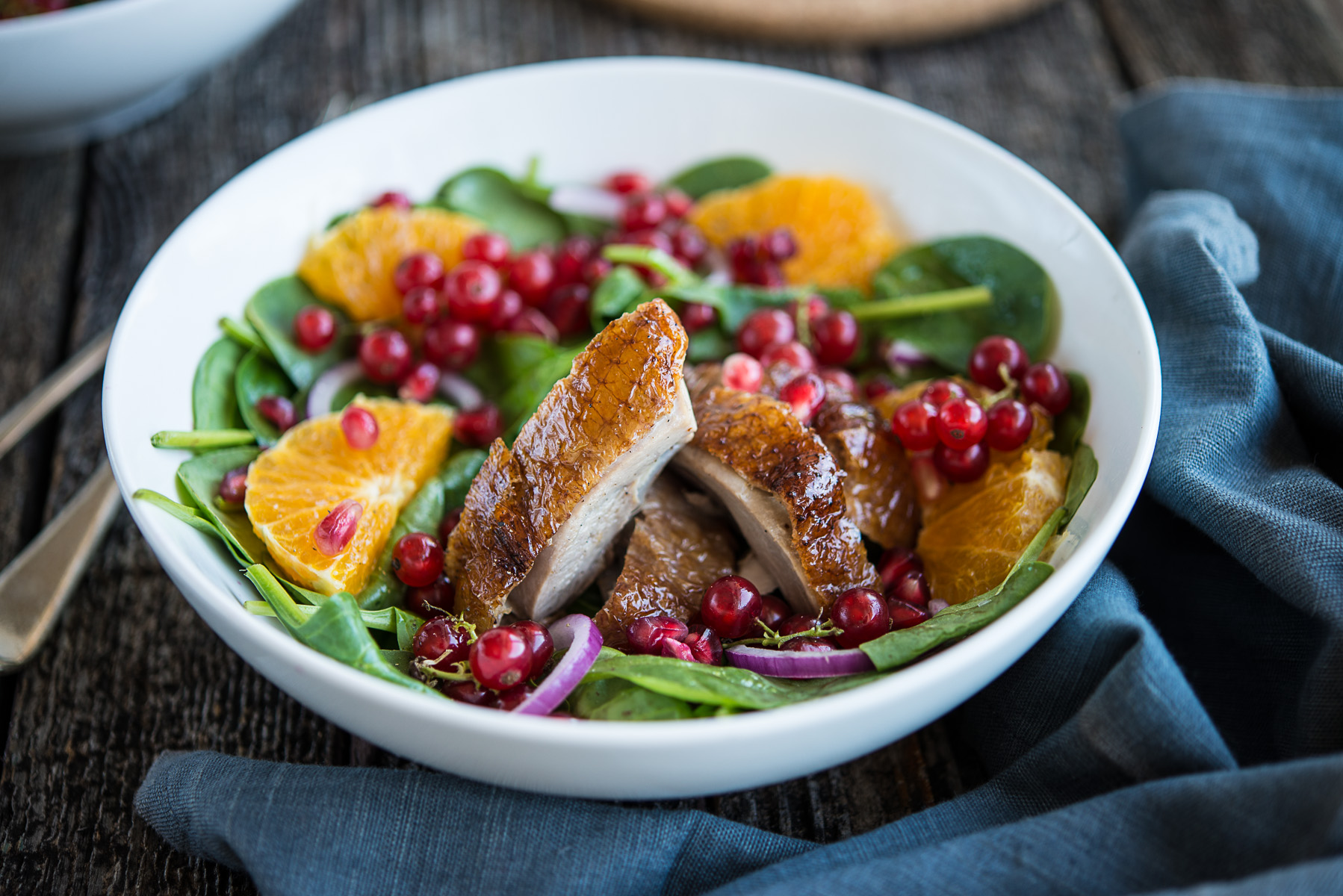 But back to the salad. This salad is so pretty you could definitely serve it up for Christmas Day lunch. Duck is always a special treat for us and if you live in Australia this salad is far more appropriate for our hot Christmas Day weather than the usual roasted meats. Plus, this dish is super easy because I bought the roasted duck from a Chinese restaurant. So it's really just a matter of assembling the salad and spooning over the dressing.
Of course if you'd prefer to cook your own duck, you can. Buy three duck breasts from your butcher and see my earlier Duck with Plum Sauce and Figs recipe for instructions on how to cook them. 
Either way, making a delicious duck salad couldn't be much easier. This is a good thing at any time of the year but especially so during this silly season.
Enjoy! xx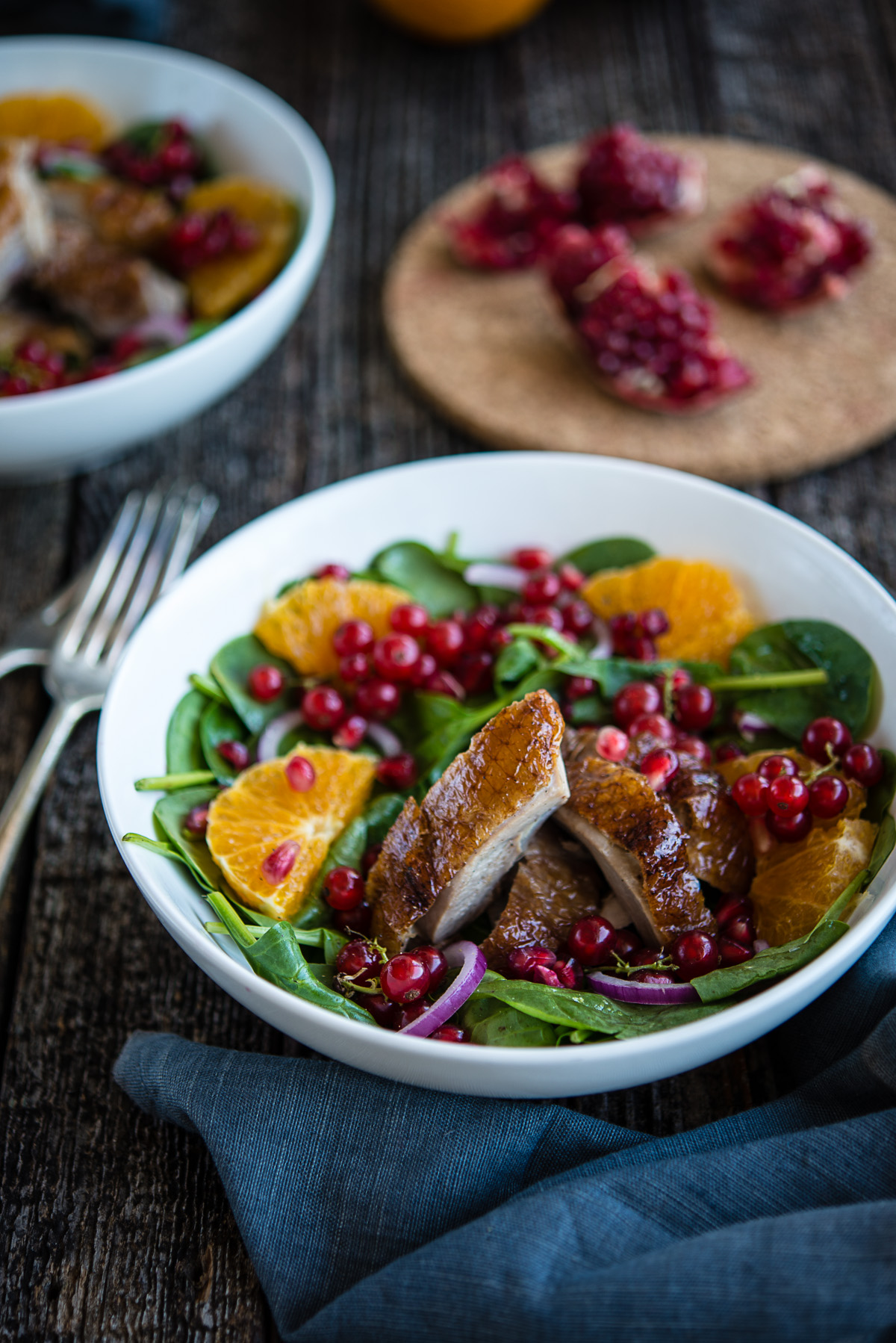 Duck, Orange and Pomegranate Salad
INGREDIENTS
200 grams baby spinach leaves, washed and spun dry
2 oranges, peeled, sliced and halved
1 small red onion, peeled and sliced
1 roasted duck from a Chinese restaurant (ask them to chop it up for you)

1 pomegranate, seeds only

1 punnet red currants, gently washed
1 small bunch mint (optional), washed
80 grams roasted hazelnuts (optional)
1 tablespoon top quality extra virgin olive oil
1 teaspoon red wine vinegar
1 teaspoon freshly squeezed orange juice
1/2 teaspoons honey
Salt flakes and freshly ground pepper to taste
METHOD
Arrange spinach leaves on a large platter and arrange orange slices and onion on top.
Arrange duck pieces on top.
Sprinkle over pomegranate seeds, plus mint and hazelnuts if using.
Make dressing by whisking olive oil, vinegar, juice and honey in a small cup and spooning it over the salad.
Season to taste and serve. Mix the salad up at the table.
NOTES
Serves 6.
Gluten, dairy and nut-free (this was made without nuts but you can add optional nuts).
More Salad Recipes
Subscribe to The Hungry Australian
Don't want to miss a new recipe or food & travel experience? Sign up to receive new posts twice a week – it's FREE.