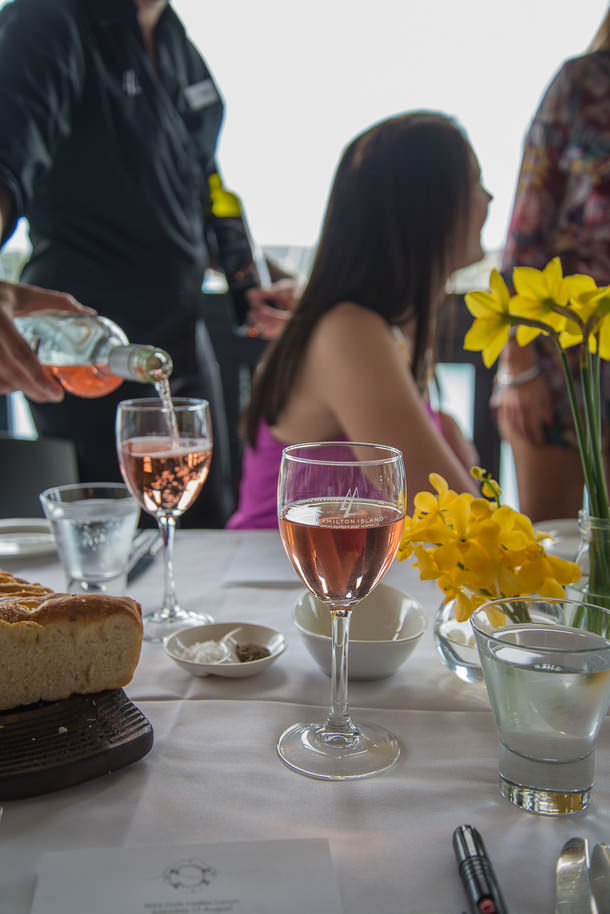 Hamilton Island
A few weeks ago I travelled to Hamilton Island in the glorious Whitsundays for the beginning of Audi Hamilton Island Race Week, Australia's largest offshore yachting regatta.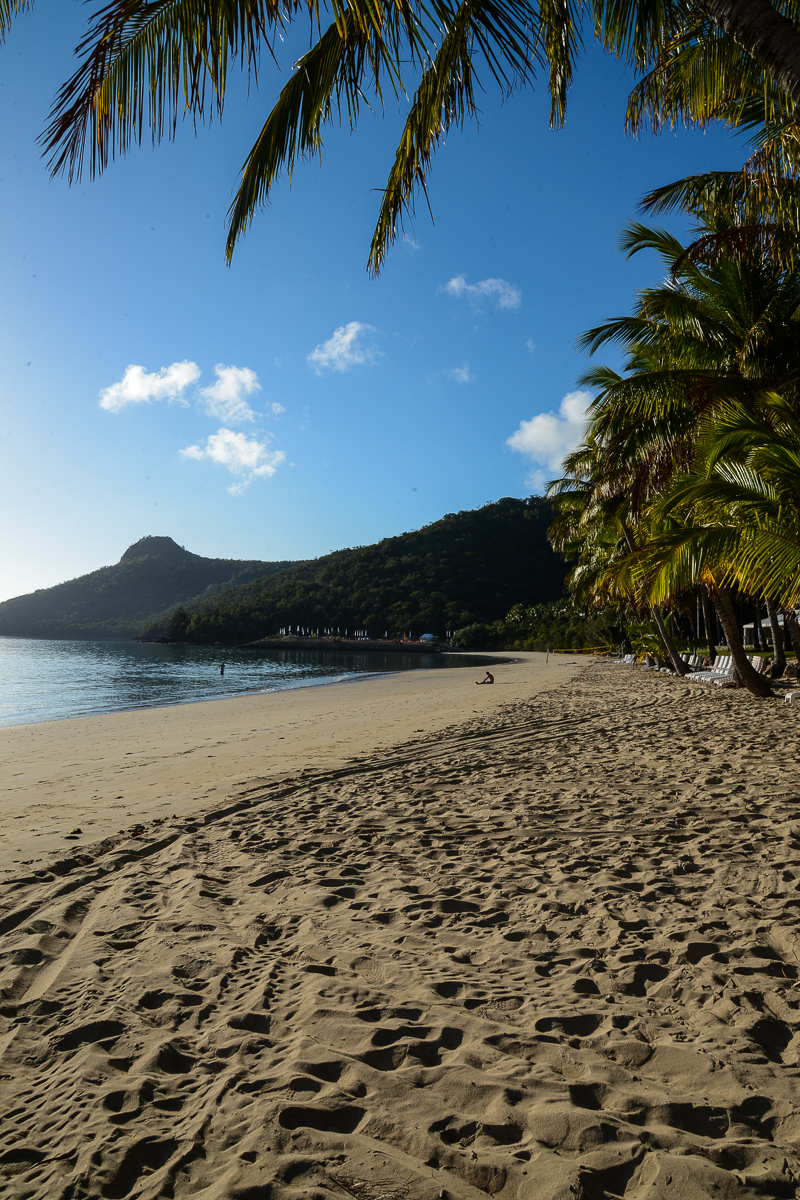 2013 marked the race's 30th year so to celebrate, Hamilton Island and event sponsor Audi hosted a series of special events with leading Australian chefs Shannon Bennet (Vue de Monde), Matt Moran, Kylie Kwong and Adriano Zumbo.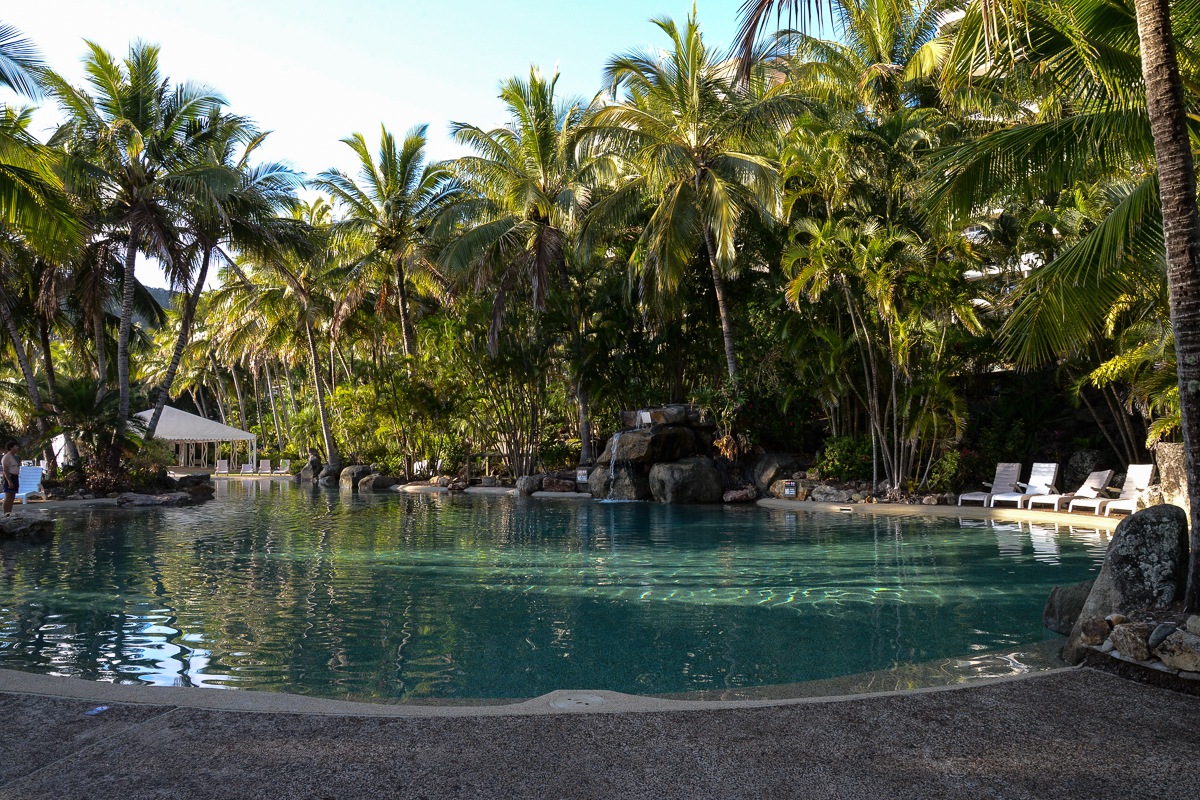 I last visited Hamilton Island in 2008 for a laid-back family holiday so it was fantastic to visit the Island again at its busiest and most exciting – Race Week is the biggest event on the island's calendar, attracting around 5,000 people over the week to both its on-water and off-water events.
This post — the first about my trip — covers the Wild Oats Ladies Lunch with Adriano Zumbo and a boat trip to witness the start of the racing.
Wild Oats Ladies Lunch with Adriano Zumbo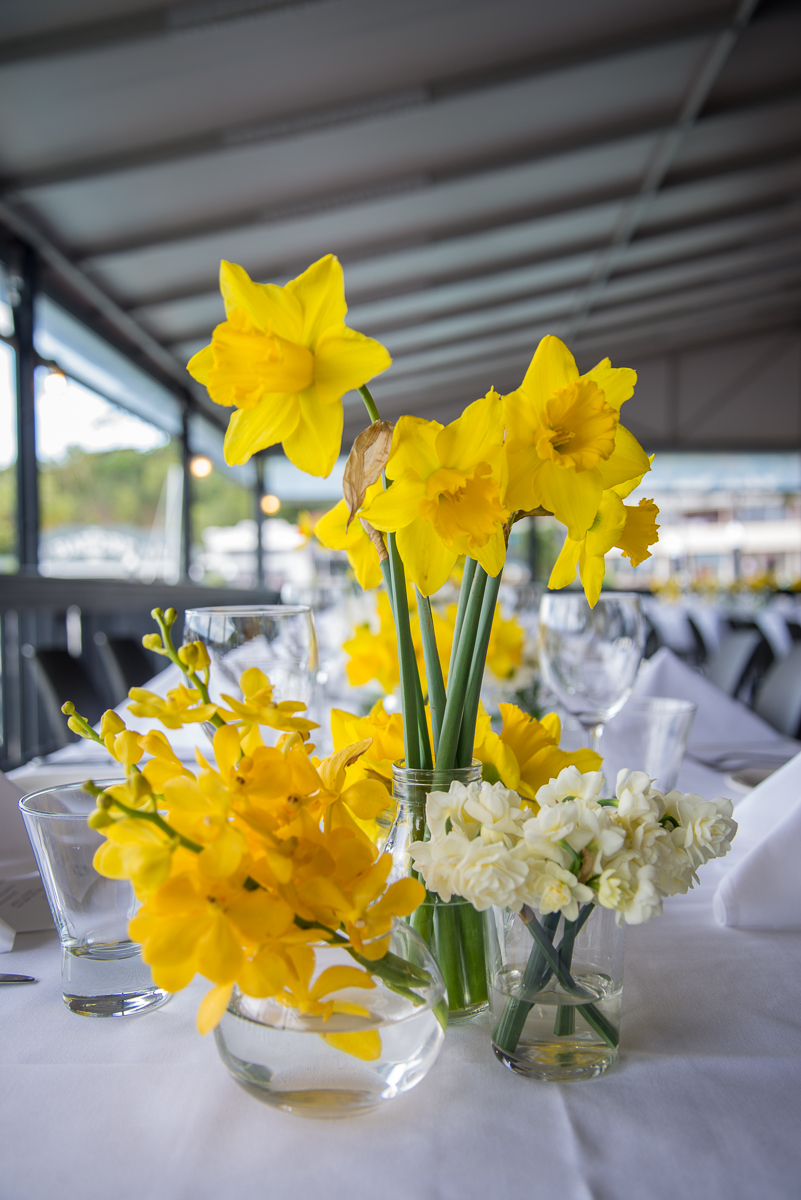 Each year Hamilton Island hosts the Wild Oats Ladies Lunch the day before the racing kicks off. The Lunch is an opportunity for female visitors and island dwellers alike to frock up and enjoy some lovely food and company. This year the lunch was held at Romano's, the Italian restaurant on Front Street at the very edge of the water. I'd eaten here previously in 2008 and remembered the food being very good.
Today the restaurant has rearranged its usual tables into longer tables for the Ladies Lunch.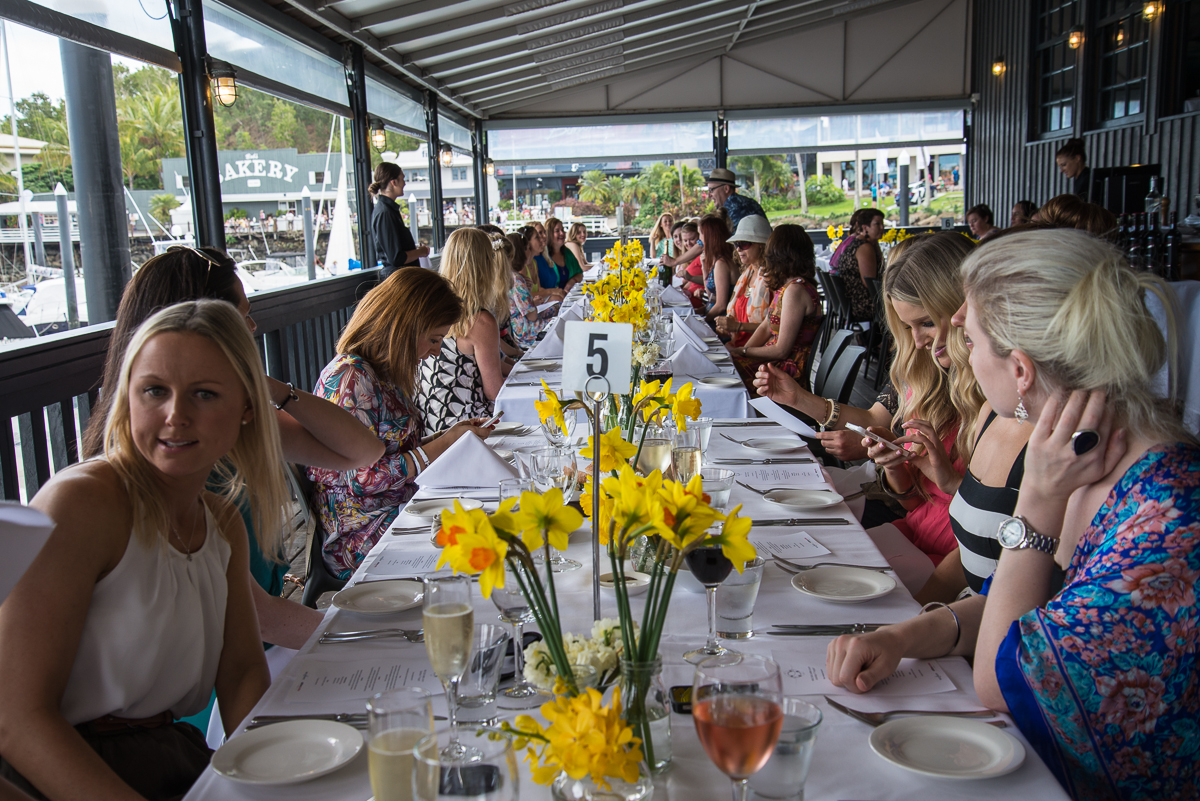 The restaurant is right on the harbour, which means that I and the other ladies seated on my side of the table enjoy a view of sparkling blue waters and equally sparkling boats.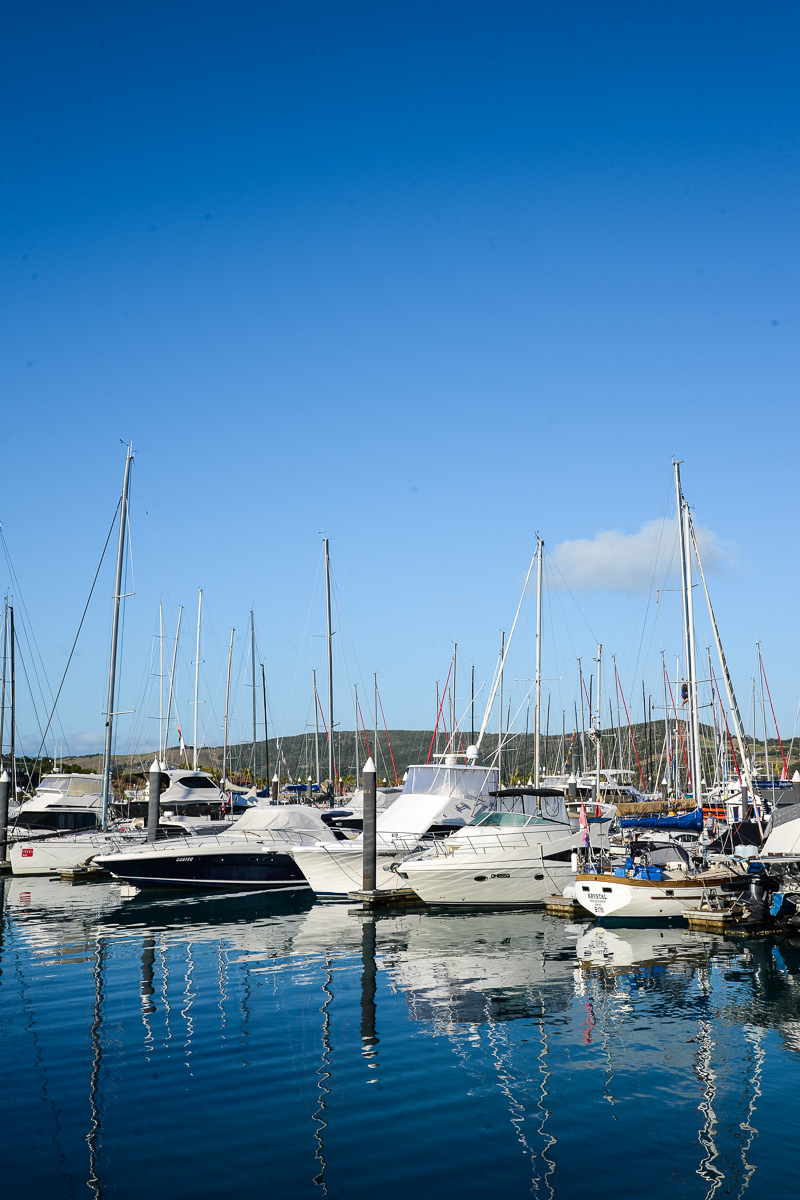 First up, we are served some focaccia with fetta and tapenade.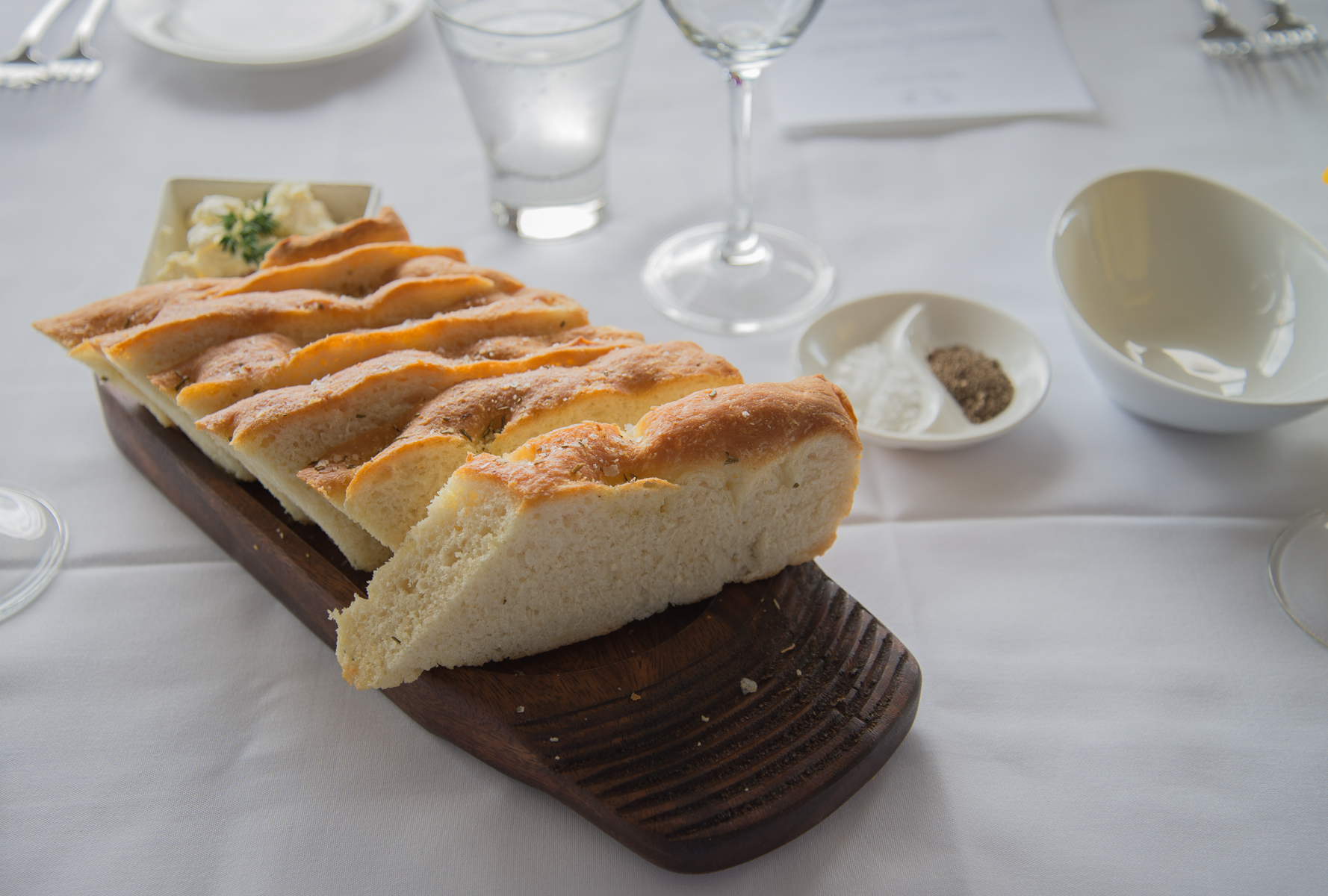 The focaccia is gorgeous, with a dense crumb and a wonderful flavour enhanced by a sprinkle of salt flakes and aromatic herbs. The creaminess of the fetta and the saltiness of the olive tapenade makes a welcome change from the usual butter or balsamic vinegar and oil.
Next, the appetiser is served. It's an antipasti plate comprising freshly shucked oysters, garlicky king prawns, tender squid, green and Kalamatta olives, marinated artichokes, proscuitto, melon, wagyu beef bresola, salami and the most amazingly crisp Sadrinian flat bread.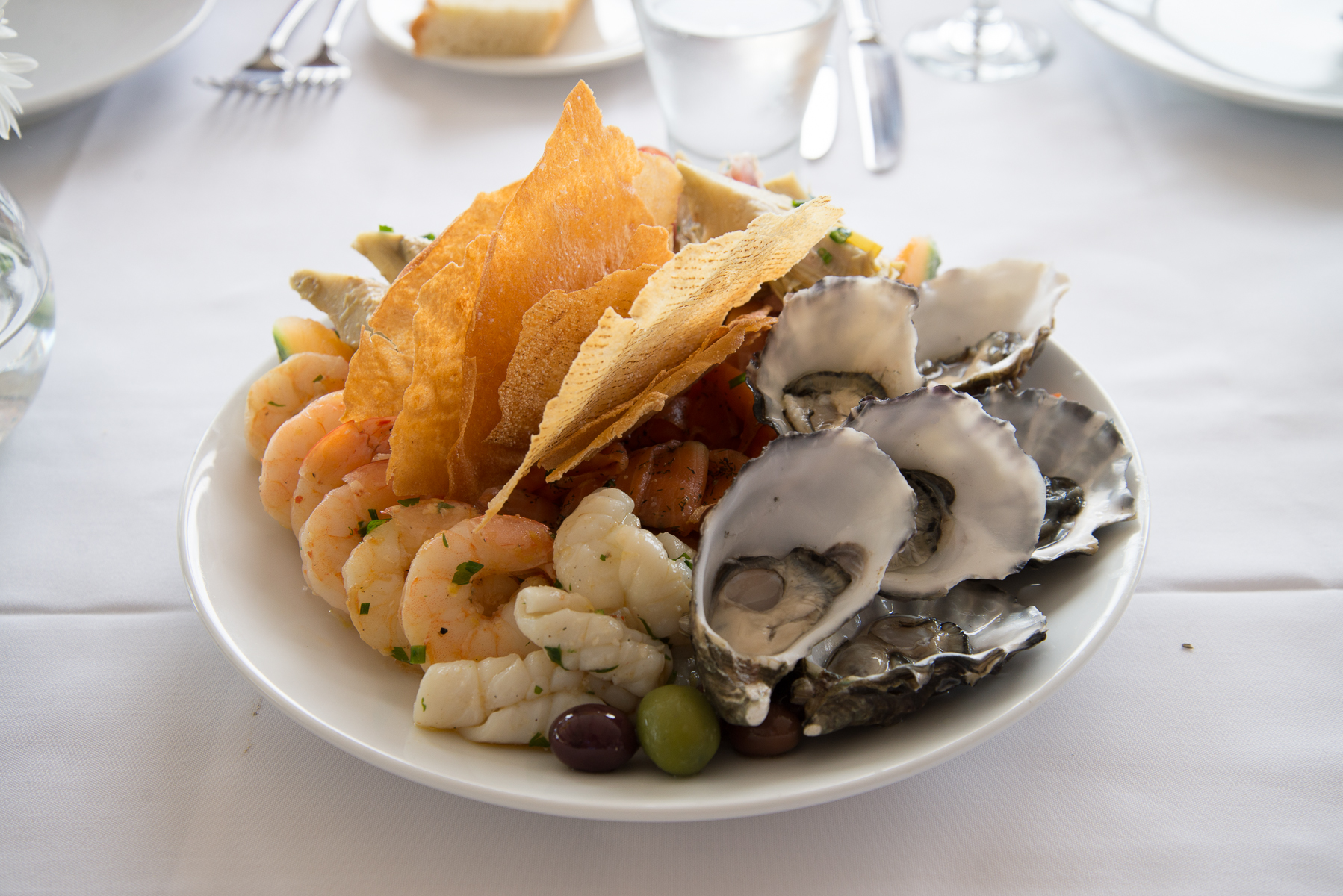 This is the kind of food I could happily eat for lunch every day – the quality of the different ingredients is top-notch, the flavours are strong and clean, everything tastes so fresh and the there's enough salt and fat to satisfy me. Presentation-wise, a larger platter would have been better — here everything seems piled on top of each other — but this is a minor point.
Next, the main courses start to appear. First up is a yellow bean salad with pancetta and roasted garlic. Any kind of bean tends to be enhanced by a smoked meat and this salad is no exception. It's full of flavour, the beans are cooked perfectly and I love the roasted garlic cloves scattered throughout.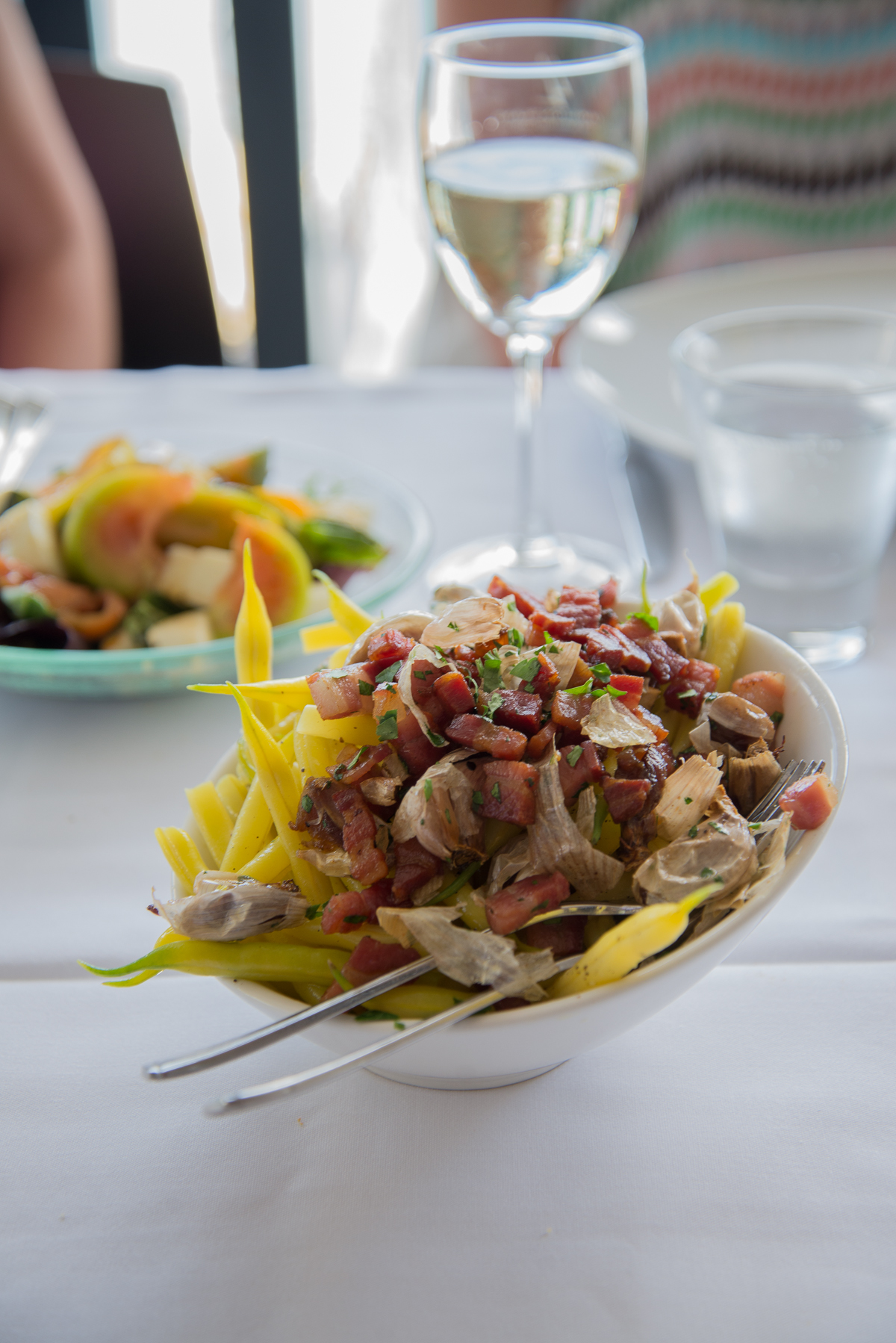 In the background is a heirloom tomato salad. I'd have liked a little more onion or shallots but tomatoes, soft cheese and fresh basil leaves are a classic combination for good reason.
Next, we're served some lamb cutlets, almost hidden under a layer of greens.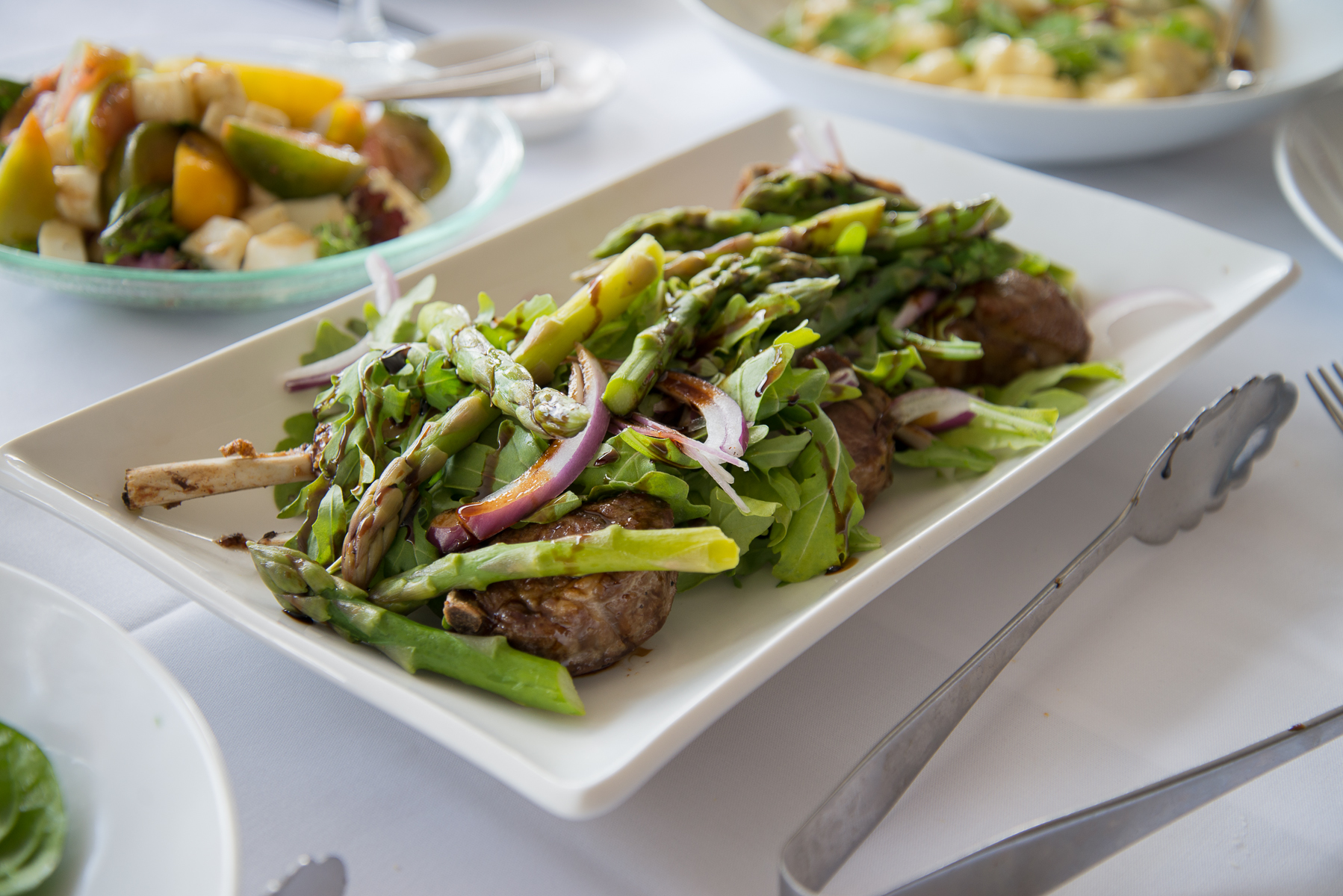 The lamb is succulent and tender and goes perfectly with the just cooked asparagus, fresh rocket, slivered red onions and aged balsamic vinegar.
Next up is a colourful roasted vegetable, poppy seed and baby spinach salad.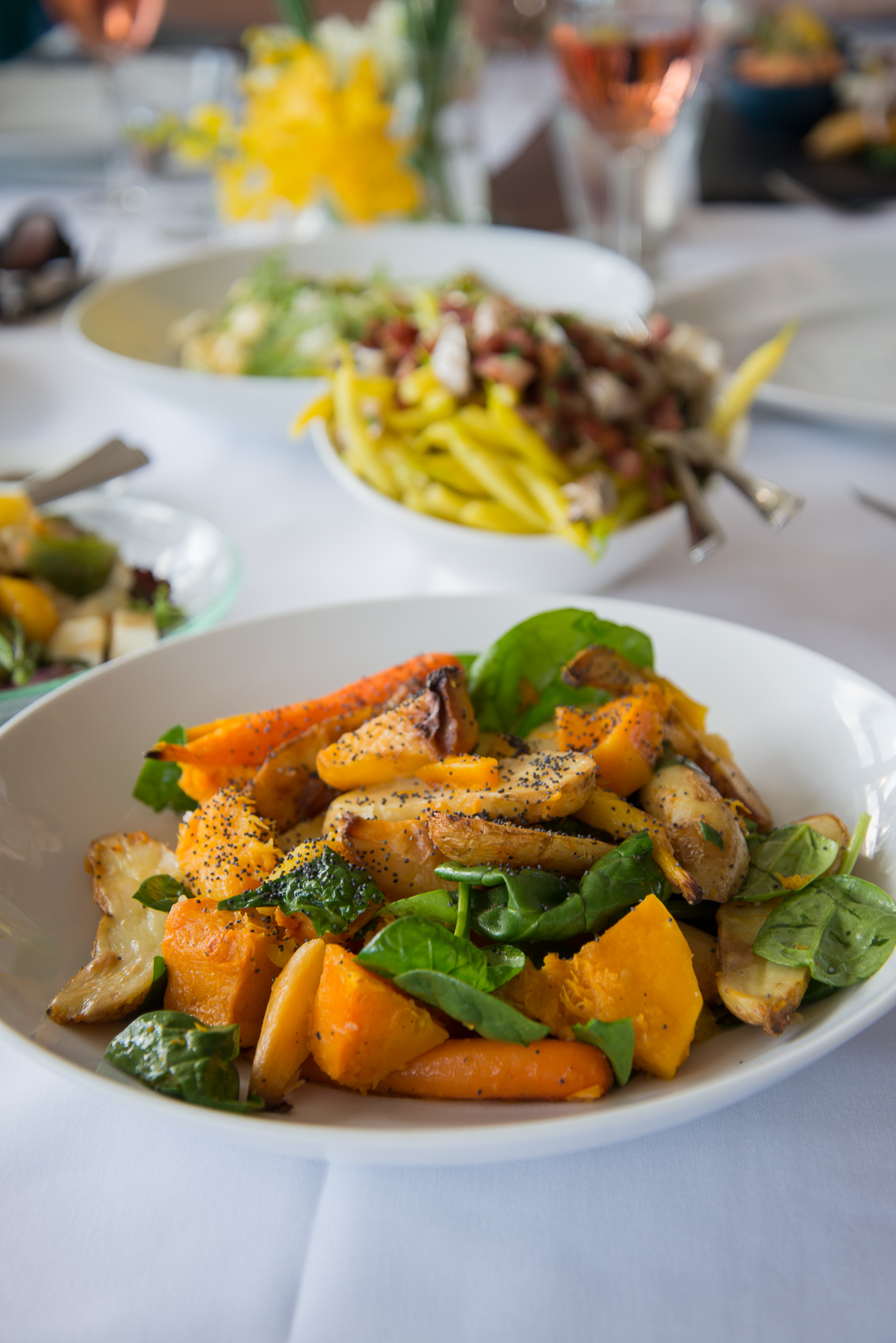 This salad is delicious – so simple and yet so tasty. This is something you could easily throw together at home. Roast some pumpkin, carrots and potatoes with olive oil and salt and when they're cool, toss them with baby spinach, poppy seeds and a light vinaigrette.
Next, we have gnocchi in a creamy pumpkin sauce with scattered blue cheese, walnuts and rockets.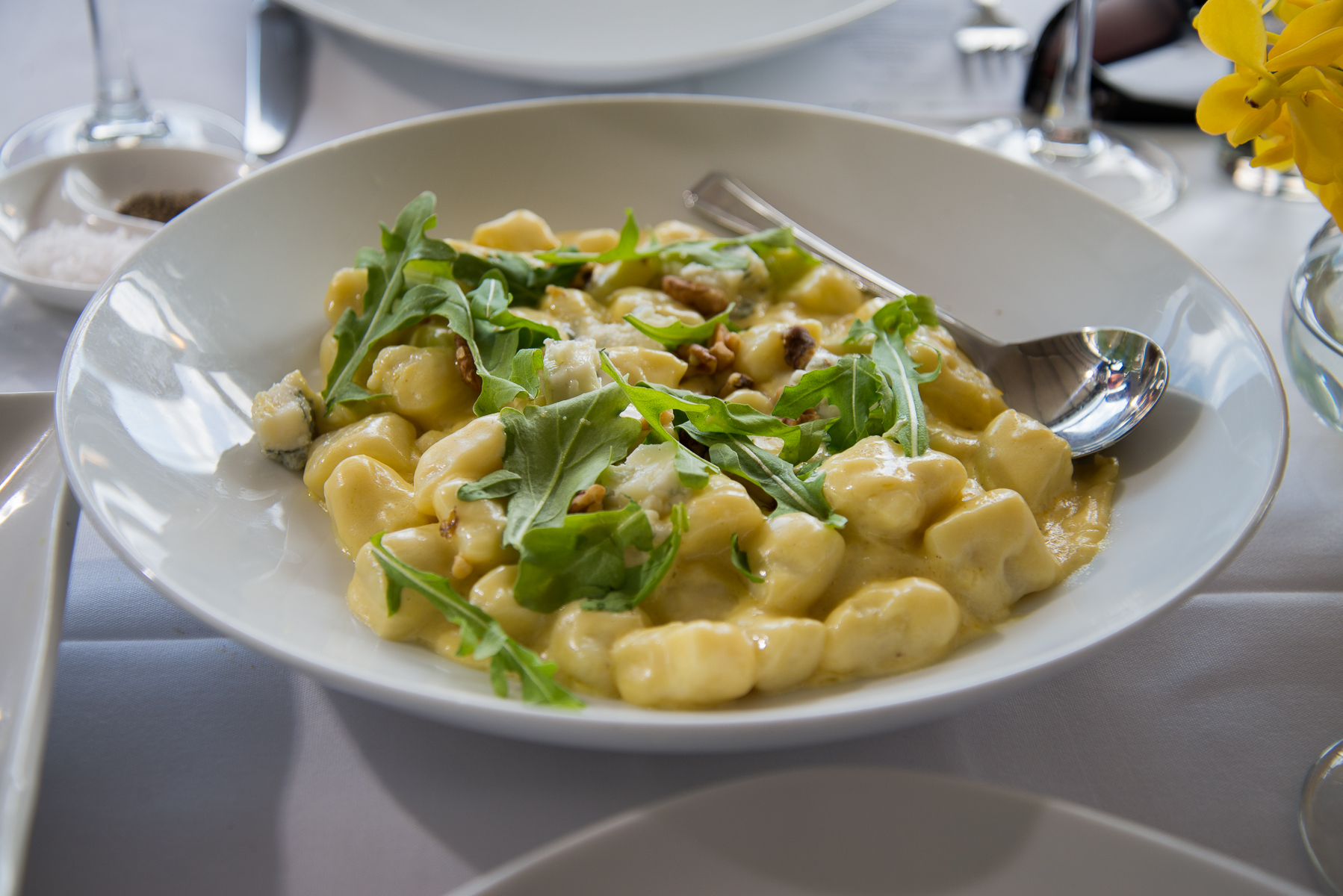 This is probably my least favourite dish – I like all the individual ingredients but together, this dish just doesn't hit any strong notes for me.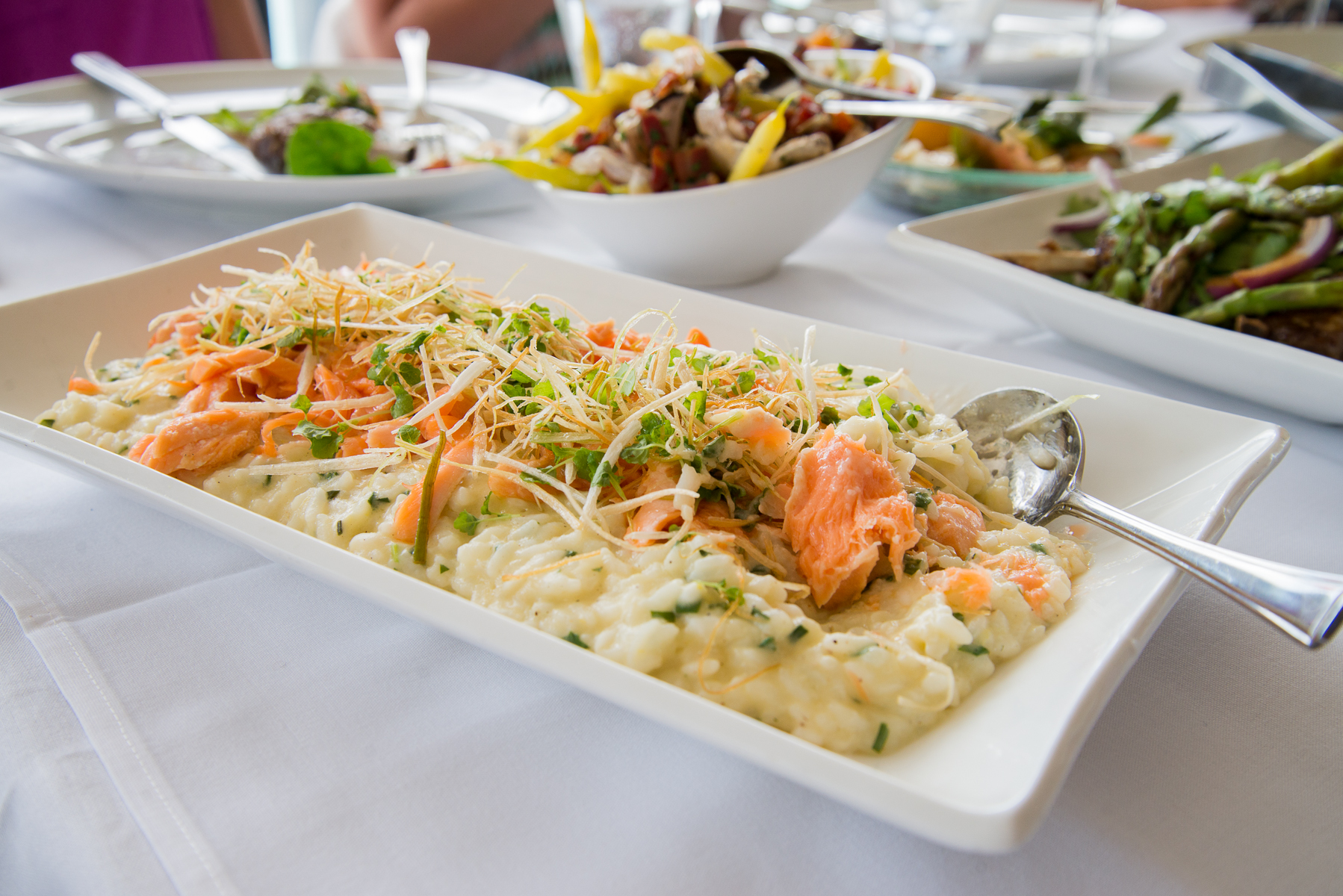 The risotto with salmon, on the other hand, is creamy, rich and full of flavour. Everyone knows that risotto is all about achieving that delightfully creamy texture. But risotto is also about working flavour into the dish via a good stock and carefully selected ingredients. Here the salmon has been simply cooked and leeks have been julienned and deep-fried to add an interesting texture and additional onion flavour to the dish. It's extremely good.
To accompany each course we are offered a selection of Wild Oats wines. I'm not a big drinker so am satisfied with a sip or three of each kind. Wild Oats is one of the labels created by Robert Oatley, owner of Hamilton Island. Oatley is no slouch in the wine game – his previous wine success includes the creation of Rosemount Estate in the Hunter Valley and he produced his first commercial vintages in the early 1970s.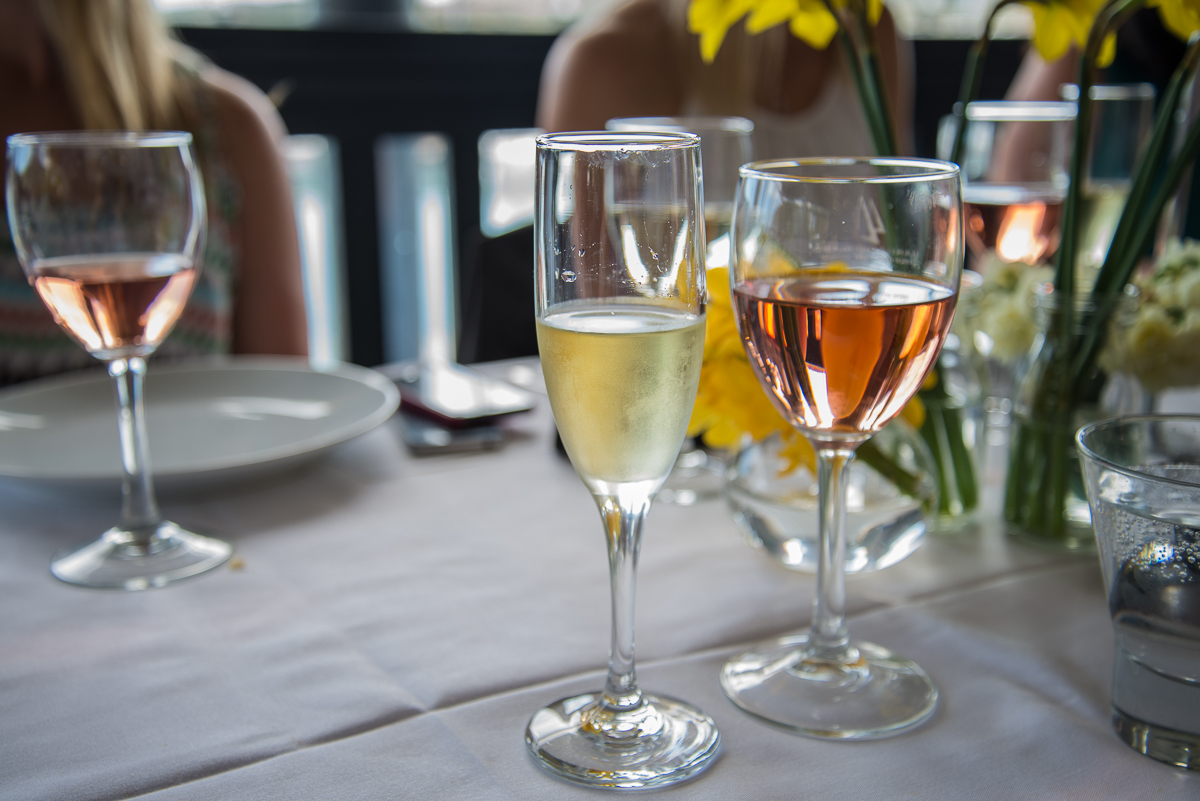 Dessert today is by Adriano Zumbo, Sydney patissier extraordinare.
On the menu we have cannoli with olive oil and lemon custard, mini tiramisu and mini 'panini' with rice pudding, fresh basil and berries.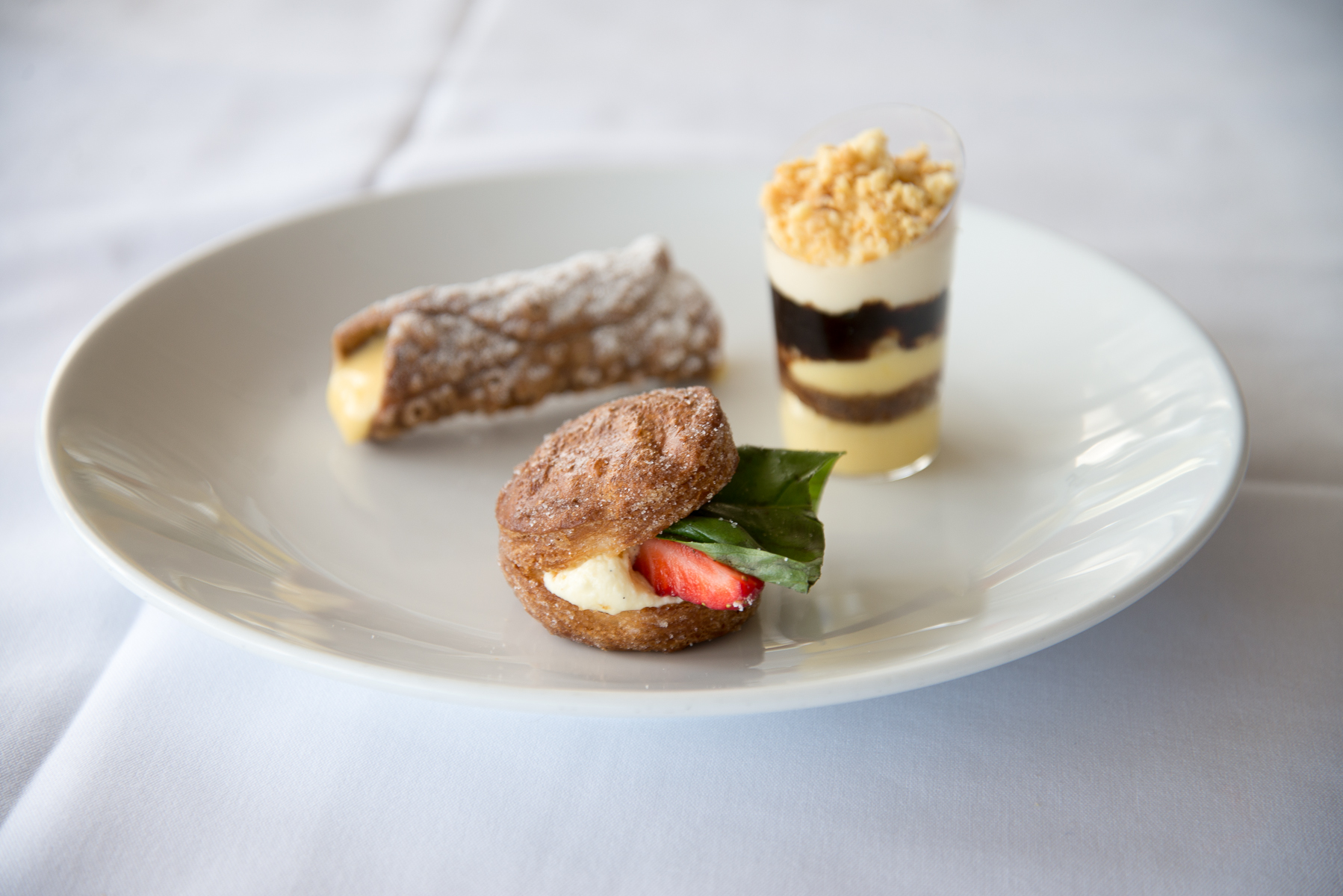 The cannolo is so crisp and brittle it shatters under my teeth while the lemon and oil custard is creamy, rich and intensely flavoured. Gorgeous stuff. I don't usually like tiramisu but I happily eat this one and am intrigued by the use of pine nuts in the crumb topping. The stand-out, for me, however, is the mini 'panini' with rice pudding, fresh basil & berries. The 'panini' tastes like a sugared, deep-fried croissant and it's topped by a wholly delectable spoonful of vanilla rice pudding, fresh basil leaf and strawberry. It doesn't sound like much when it's written down like this but believe me when I tell you it's sheer genius. In fact, it's so good I eat three of them.
Afterwards our charming host invites Adriano to say a few words.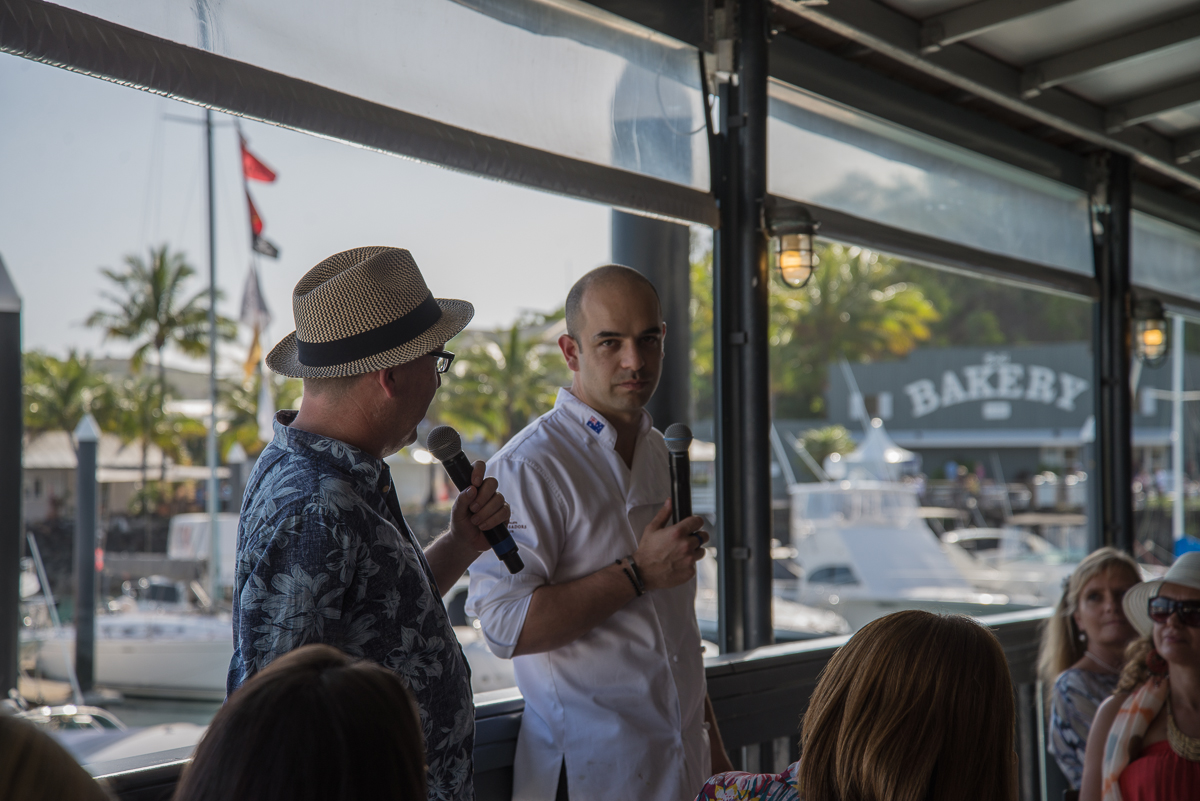 Adriano talks about how he got started and reveals that his first shop in Sydney was so tiny that queues would form in the street. He's come a long way since those early days; nowadays he has a number of retail outlets, cookbooks, numerous TV credits and a line of packet desserts at Coles.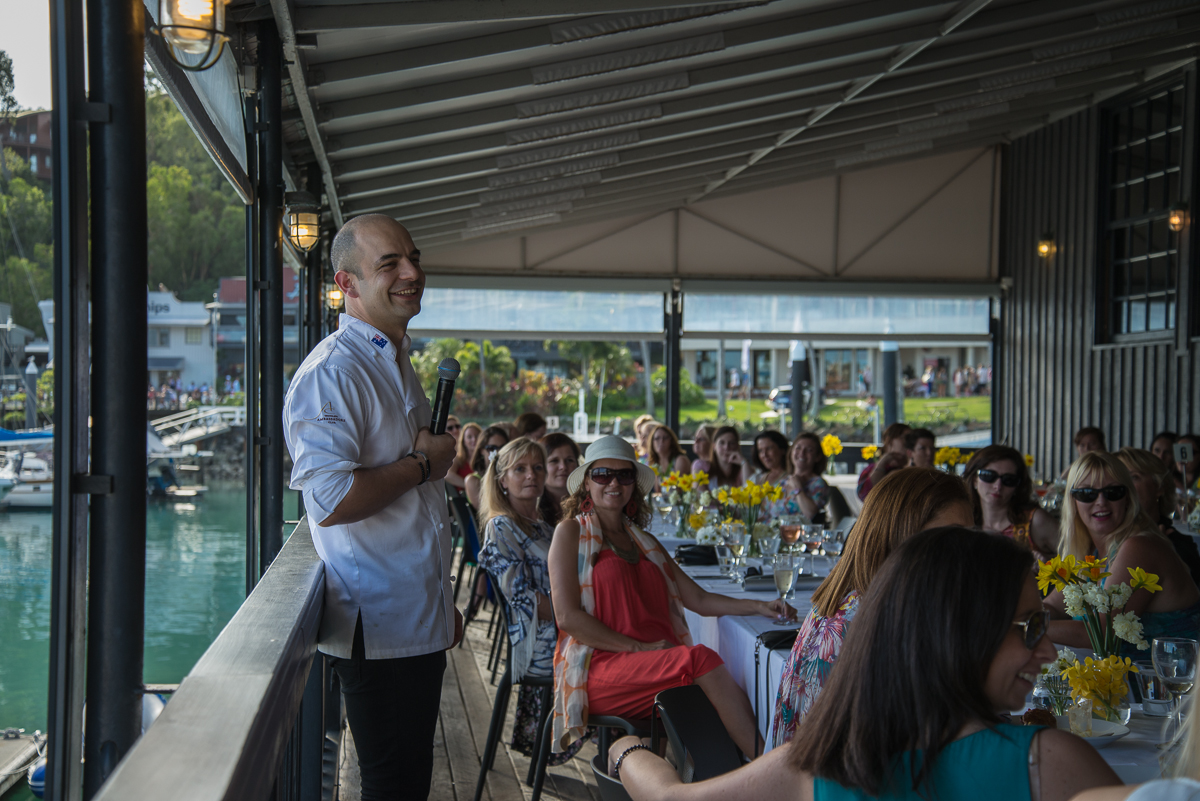 The women at the Lunch love Adriano. When his tattoo is mentioned, some ladies get quite excited and implore him to take off his  jacket so he can show them. Ever the professional, he changes into a more accessible top and obliges. (In case you're wondering, his tattoo is on his arm). What a guy. And what gorgeous desserts he makes.
Wild Oats Ladies Lunch
$140 per person included a three course luncheon, a glass of Piper-Heidsieck on arrival and matching Wild Oats Wines
Romanos
Front Street, Hamilton Island
Phone: (07) 4946 8212. 
Audi Hamilton Island Race Week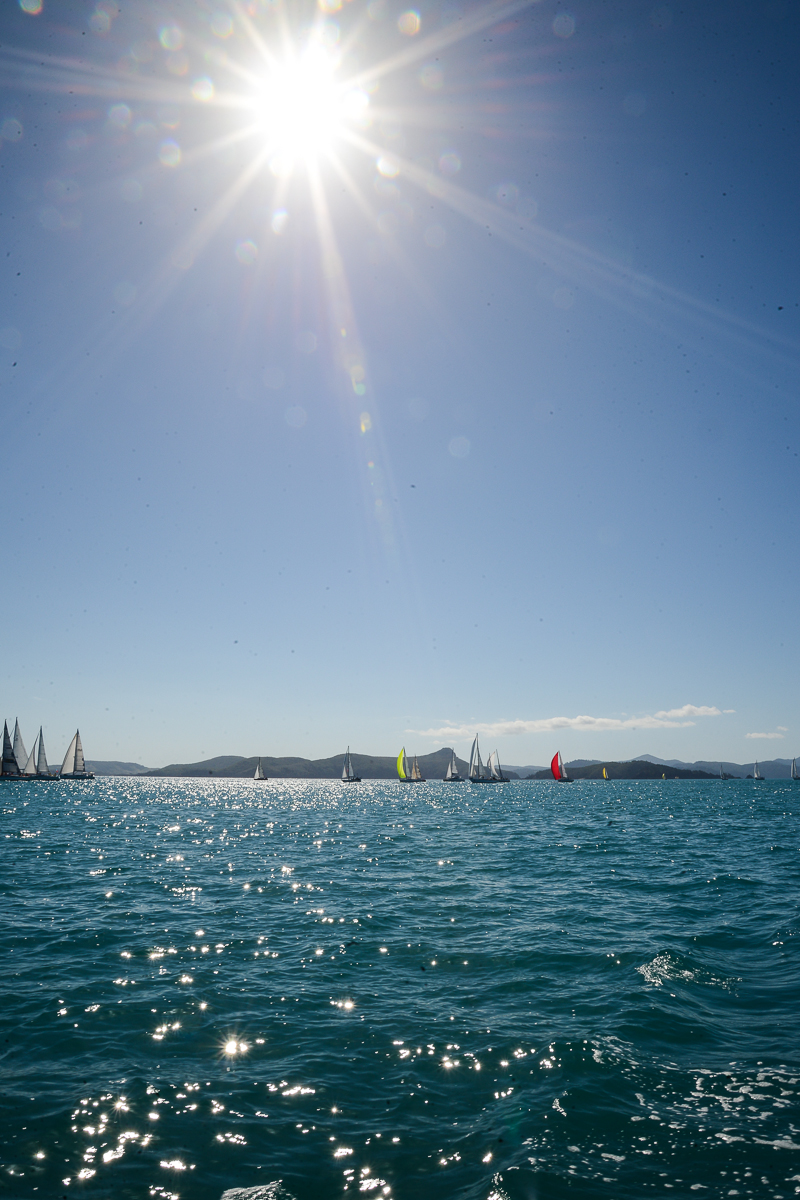 The next day I join a small group of journalists and PRs on the media boat for the start of the first race. This year around 150 yachts are taking part in Race Week.
It's wonderful being out on the water.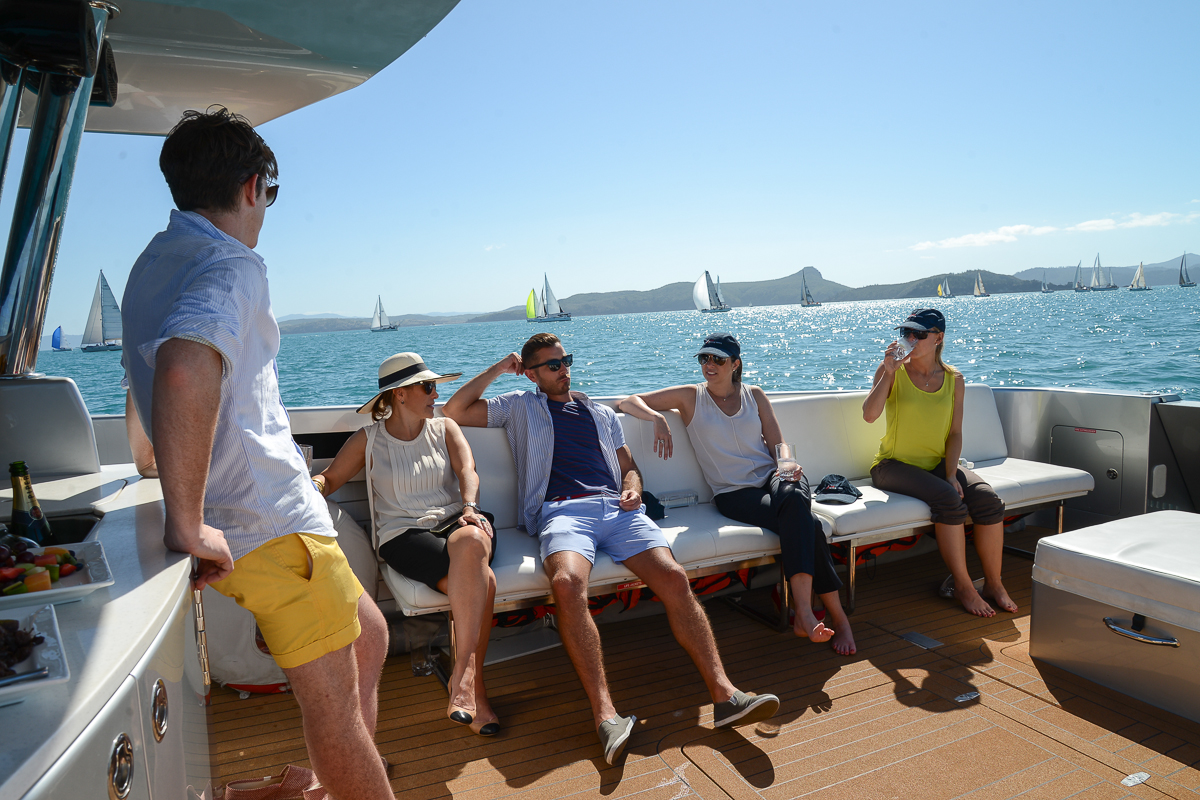 The skipper takes as out as close as he can to the yachts, which are tacking to and fro as they wait for the starter siren; they want to be as close to the starting line as possible when that siren goes off. I'd forgotten how graceful yachts are as they cut through the water, and how amazingly quick they are to change direction – it's no doubt just the angle from our boat but from here it looks like some yachts came dangerously close to colliding.
All the boats are different sizes, which seems odd to me, as surely the larger boats would have the advantage?  It's soon explained that all of the boats are classified according to size and given different starting times to ensure a fair race.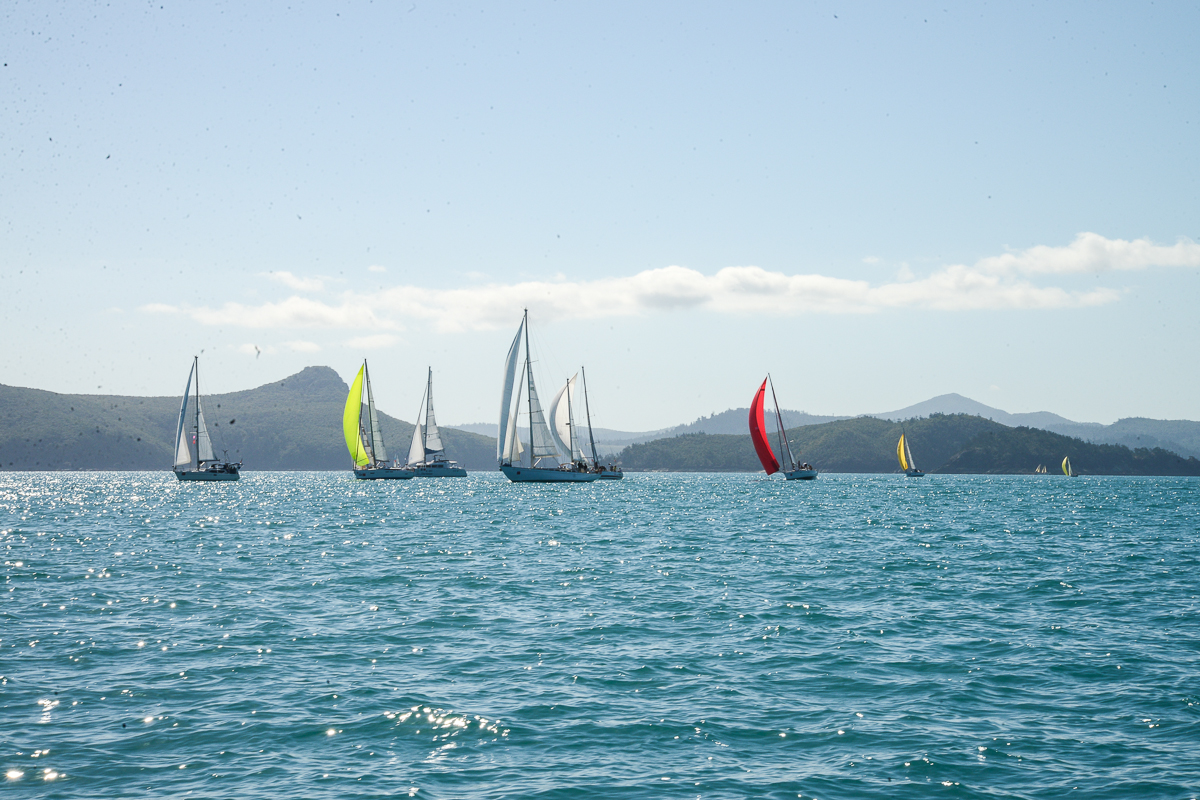 I'm so glad we are able to be here for the start of the race. Seeing so many boats out to sea all at the same time is a stunning sight.
As we enjoy the spectacle, we're offered cheese and crackers, fruit and champagne. Fig paste, dried grapes and fresh figs go superbly with the cheddar, brie and cream cheese.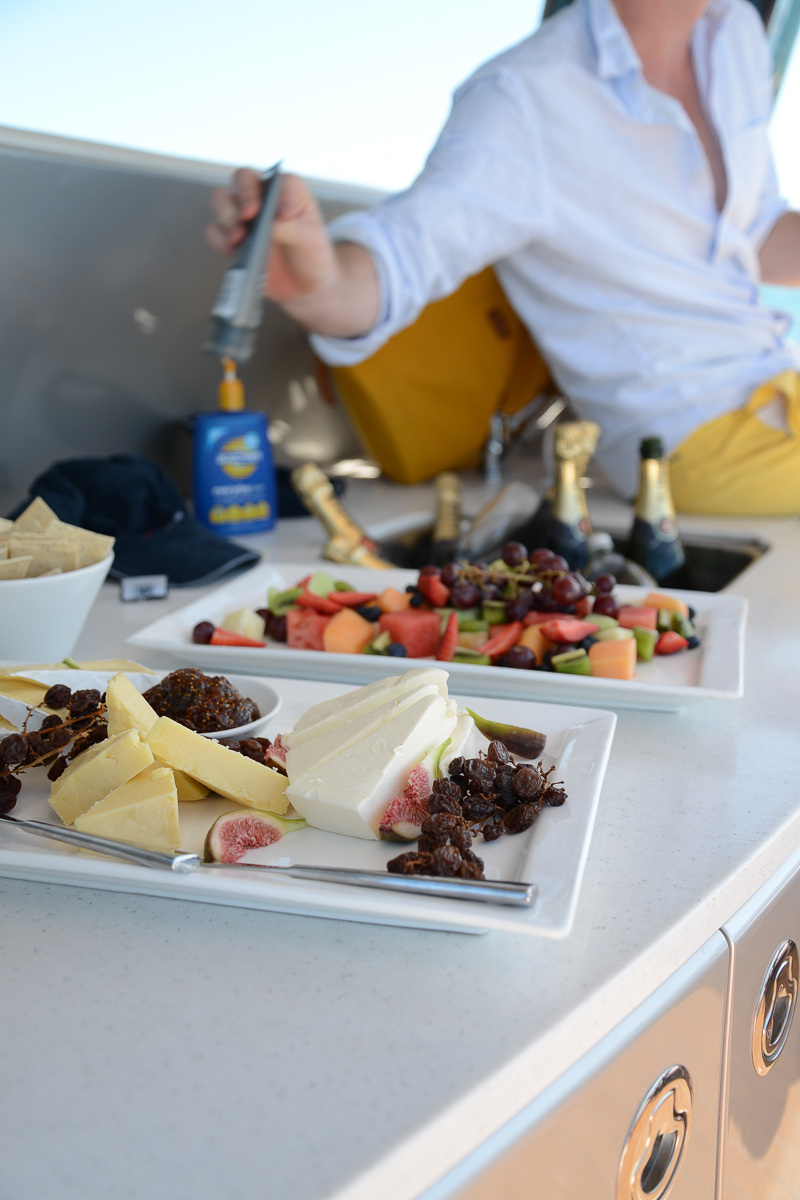 As I stretch out my legs out for a more even tan and pop yet another piece of fruit in my mouth, I think to myself, yep, I could get used to this.
Audi Hamilton Island Race Week
Every year during August
Hamilton Island, Whitsundays
Disclosure: I visited Hamilton Island as a guest of the Island. As always, all opinions are my own. More on my trip coming soon.