Don't you just love a good fountain?
I've always liked the idea of having a fountain in my front yard. However, if I wanted a fountain like this one I think I'd have to move to a much bigger house with an enormous front yard to do it justice.
Luckily, the fountain is perfectly proportioned for its position in the gardens of Mount Lofty House in the Adelaide Hills, a stunning boutique hotel and function centre. I recently visited Mount Lofty House on the Tasting Australia media famil to dine at its Piccadilly Restaurant. Headed up by executive chef Girard Ramsay, Piccadilly focuses on local and seasonal produce and maintains its own organic kitchen garden.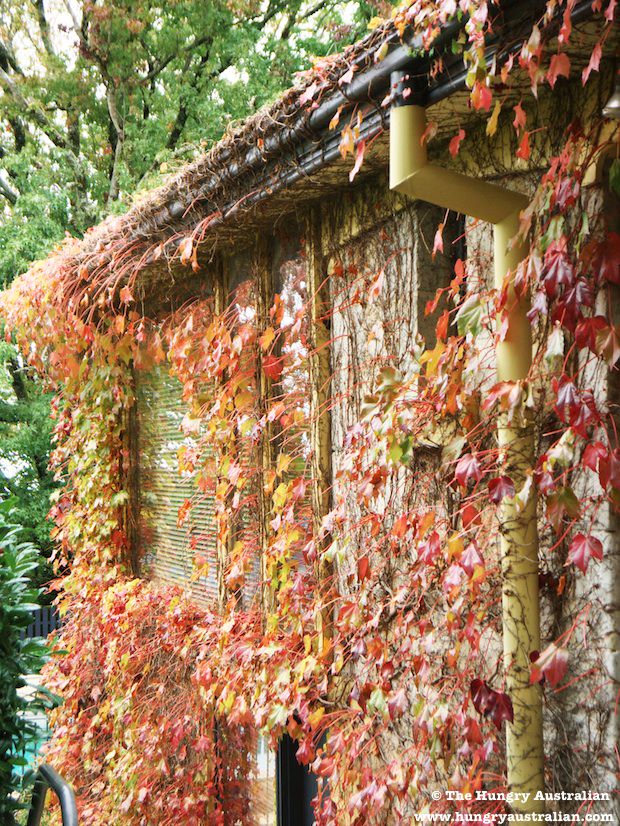 Originally a private home, Mount Lofty House was built by Arthur Hardy, a politician, lawyer, pastoralist and businessman, sometime between 1852 and 1858. Nowadays there are 33 guest rooms, seven function rooms, a tennis court, 12 acres of gardens and vineyards and 18 acres of bushland to explore.
It's peaceful and charming. I'm impressed with the way they've managed to incorporate newer features – like this swimming pool – while retaining the property's old-world charm and magnificent trees dotted around the property.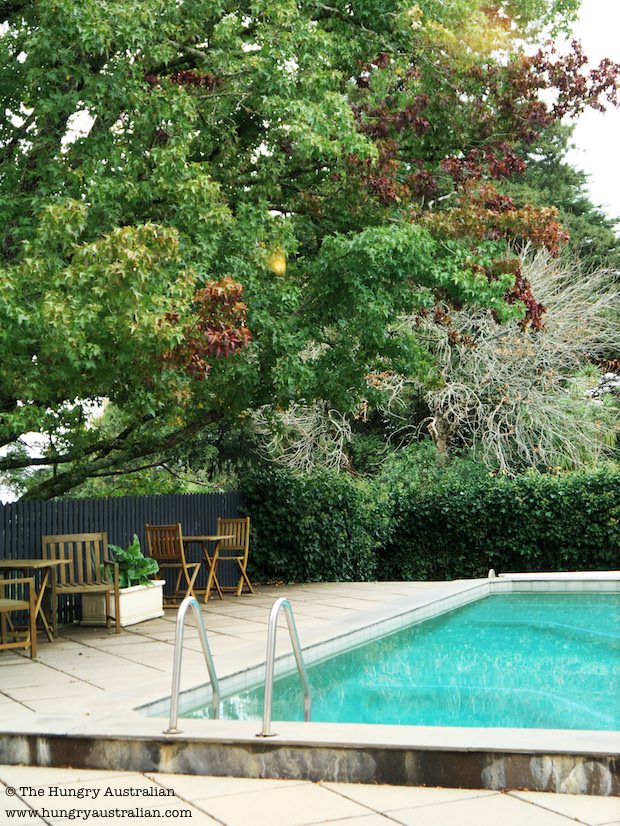 The views are tremendous, even though the day is overcast.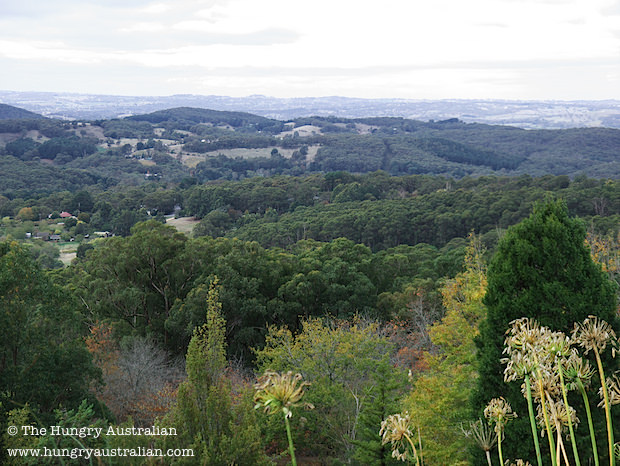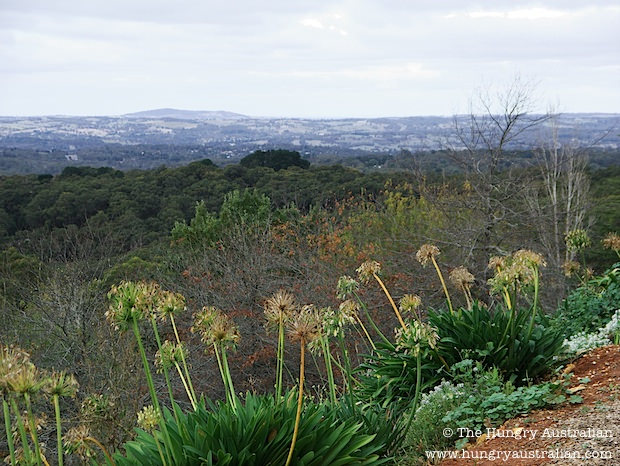 I always find it extraordinary that the Adelaide Hills are a mere 20 minute drive from the city. Where else in the world could you find a city that is so close to both the hills and the sea?
For lunch we're served a main showcasing four local ingredients: Hahndorf venison shank is marinated in local port and Buzz Honey blue gum honey and served with brussel sprout, parsnip, baby carrot and Woodside Cheese Wrights goats curd. The venison is exquisite – richly flavoursome and falling apart tender – while the meat jus is enhanced by the port's complexity and depth. I like this dish very much.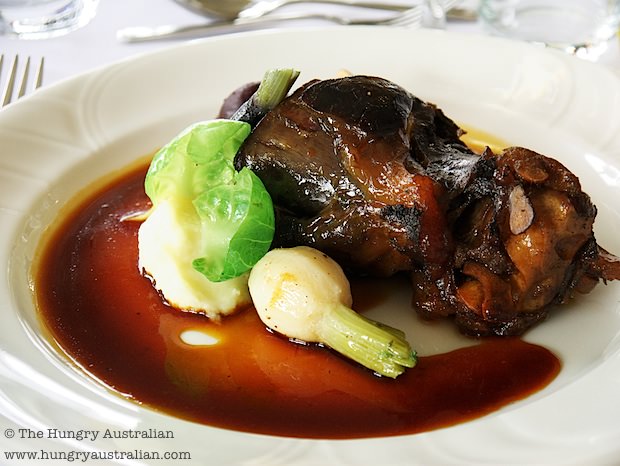 Afterwards we are served a frozen mandarin parfait served with a honey and lime madeline and citrus curd. I feel like its presentation could have been a touch more special – I like my desserts to be the culinary equivalent of a a black-tie event – but it tastes lovely. The parfait is delicately flavoured, not overly sweet and nicely enlivened by the tangy kick in the citrus curd.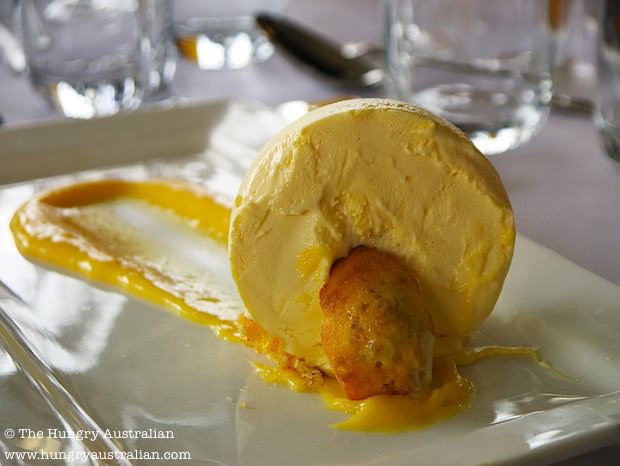 Later, I mention this lunch to my parents who last visited Mount Lofty House back in the 70s.
"It was such a lovely place then," my mum exclaims. "What is it like nowadays?"
You'll find out when I take you there for lunch one day soon, I tell her.
Piccadilly Restaurant at Mount Lofty House
74 Mt Lofty Summit Road,
Crafers, South Australia 5152
Telephone: 08 8339 6777
Email: relax@mtloftyhouse.com.au
Christina Soong-Kroeger visited Mount Lofty House as a guest of Tasting Australia.