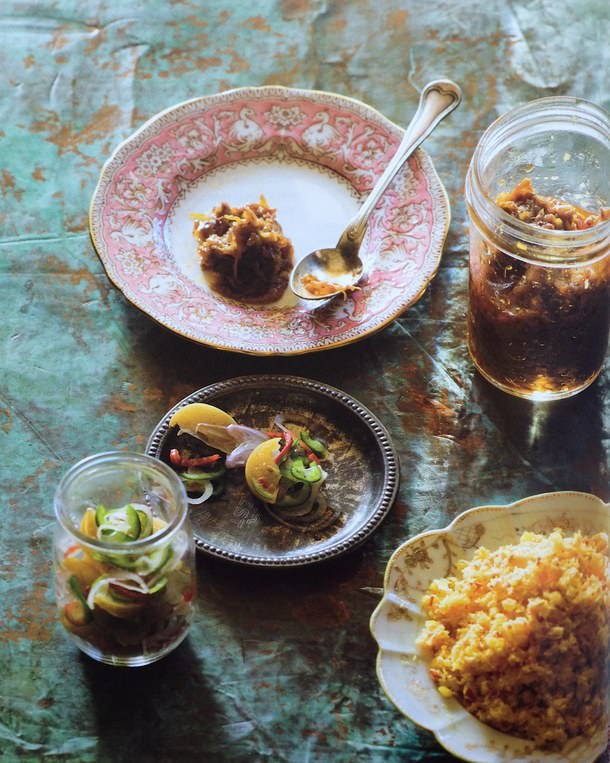 If there was such a thing as food royalty in Australia then Charmaine Solomon would surely be in its inner circle. Like Stephanie Alexander, Maggie Beer and Margaret Fulton, Charmaine has influenced the eating habits and home cooking of generations of Australians as a food writer and recipe developer. My mother cooked from Charmaine's cookbooks back in the 80s and I have continued cooking her recipes today – see my post on her The Complete Asian Cookbook. 
Charmaine's cookbook, The Curry Cookbook, published in 1980, was the first cookbook I ever read. Unlike most cookbooks of that period, which were devoid of personality, Charmaine and her jazz musician husband Reuben had commented on each recipe with their tips and preferences. It was that glimpse of the people behind the cookbook that I found so interesting and made the recipes so much more meaningful.
More recently, Charmaine has launched an excellent range of curry pastes and condiments. They're staples in my pantry and fridge for the days I want to cook a tasty meal but don't have time to cook from scratch. So I was thrilled when Charmaine agreed to share her story and some of her favourite foods with us today. Everybody, meet Charmaine!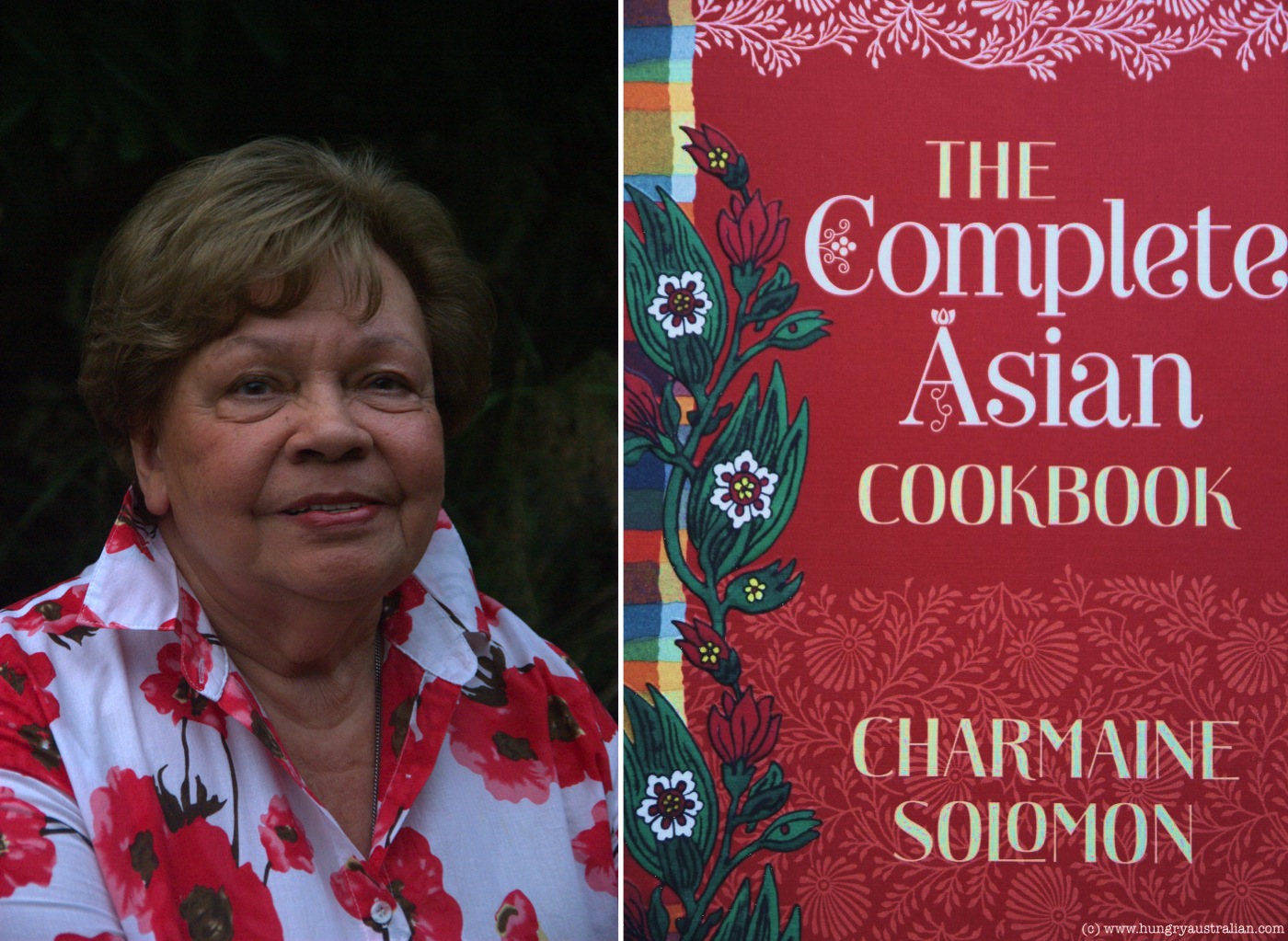 Charmaine, how important is food in Sri Lankan culture? As a child, what was your favourite Sri Lankan dish?
Christina, food is very significant in Sri Lankan culture, with special dishes representing particular events. Kiribath (milk rice), which is eaten for breakfast on the first day of the month, most notably on New Year's Day (the first day of the first month) was and still is a sentimental favourite. It's delicious and very easy to prepare – see the Sri Lanka chapter of my Complete Asian Cookbook for the recipe.
If you were cooking for a family celebration what would you cook?
Stringhoppers make a meal a special occasion for me. I can't believe the rigmarole I went through squeezing the rice flour dough through a brass press with tiny holes to make the thread like noodle strands that are extruded in overlapping circles onto bamboo mats to make the lacy pancakes, which would then be steamed. Turning the handle of the press while rotating it over the bamboo mats is quite a challenge – a little like patting your head and rubbing your stomach at the same time. These days stringhoppers are made by machine, so I order them from a specialist caterer and serve them with homemade spicy scrambled eggs, seeni sambol and chicken curry.
You worked as journalist before you moved to Australia in 1959. How useful was that training and experience for your later career?
I'm sure that was part of the reason I was asked to join the staff of Woman's Day. I remember my news editor's motto was "tell it like it is". This helped me develop an easy-to-follow style of writing when it came to explaining recipes. I imagined that the recipe had to be straightforward enough for even my self-confessed non-cooking friend, Sylvia, to follow. As a result, the style spoke to many other novice cooks. It's so nice to meet people who tell me that I taught them to cook.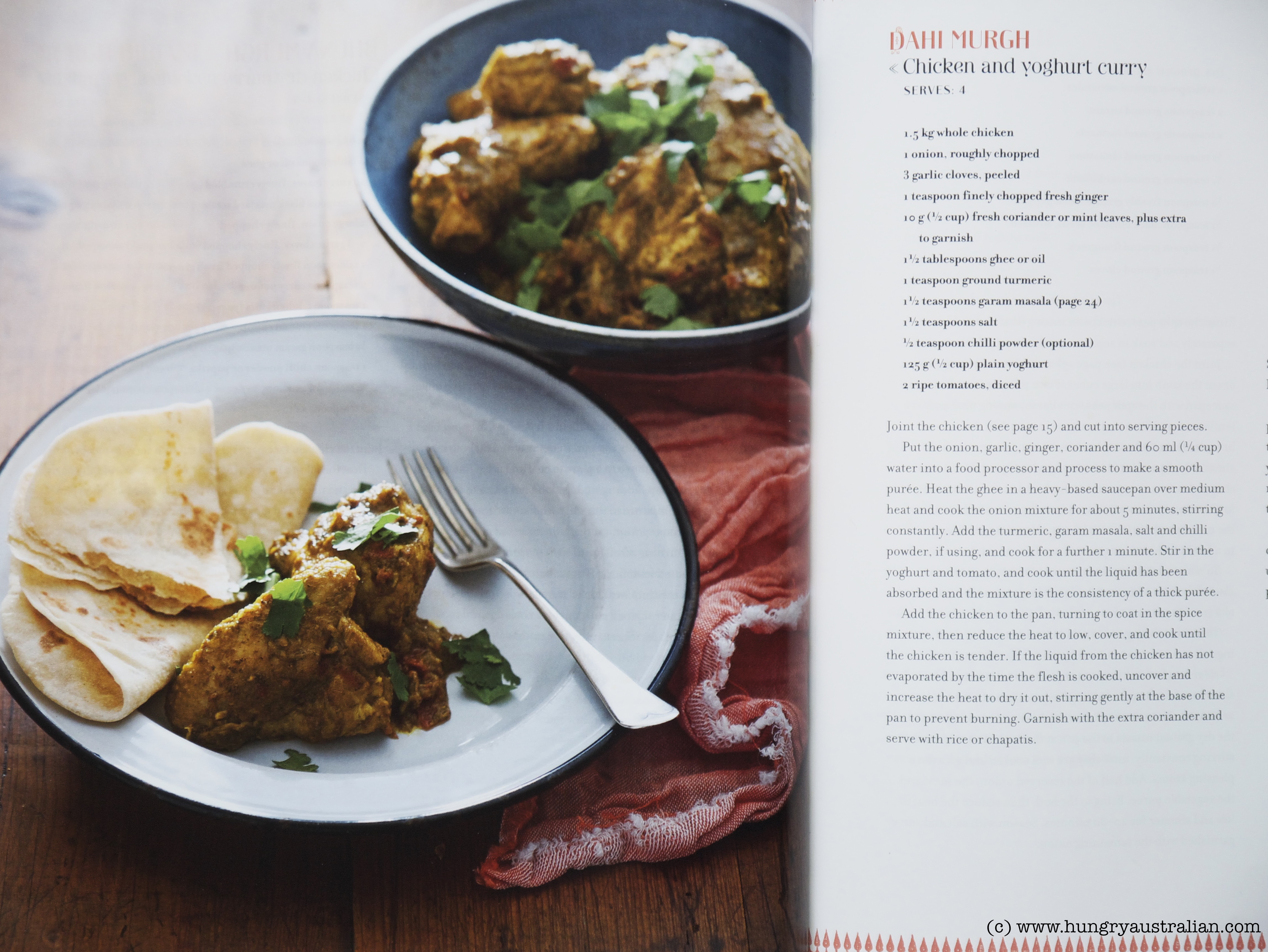 You learned to cook after you moved to Australia. What was your first impressions of Australian food and what was the first Australian dish you remember cooking?
You have to remember that as a young wife and mother in Sri Lanka I never had to cook. I lived in a five star hotel (in those days) with my husband, Reuben, who was the leader of the hotel's orchestra, and an ayah (nanny) for each child. We had meals in the international restaurant. Before I married, I lived with my maiden aunts, and servants did the cooking and cleaning. It was quite a steep learning curve coming to Australia. Plus we weren't wealthy immigrants, as the government restricted the amount of money we were permitted to take out of the country at the time we left Ceylon. I seem to recall we ate a lot of mince. And pasta was easy to cook. Australian food was pretty dull back then. I am not a fan of overcooked vegetables.
I understand you got your start in recipe development when you won a White Wings baking competition in Women's Day and attracted the attention of Margaret Fulton. Can you tell us what happened next?
Actually, I won second prize. When Margaret found out that I worked as a journalist in Sri Lanka she asked if I would join her staff. They were nine of the happiest years of my life. During that time I was offered the opportunity to write my first cookbook when Margaret's publisher saw me typing her manuscript. Maybe he'd heard about my curry dinner parties, but he asked if I'd like to write a book. I joked that I only worked to a deadline. He replied that I had one, if I wanted it. That was how it all began.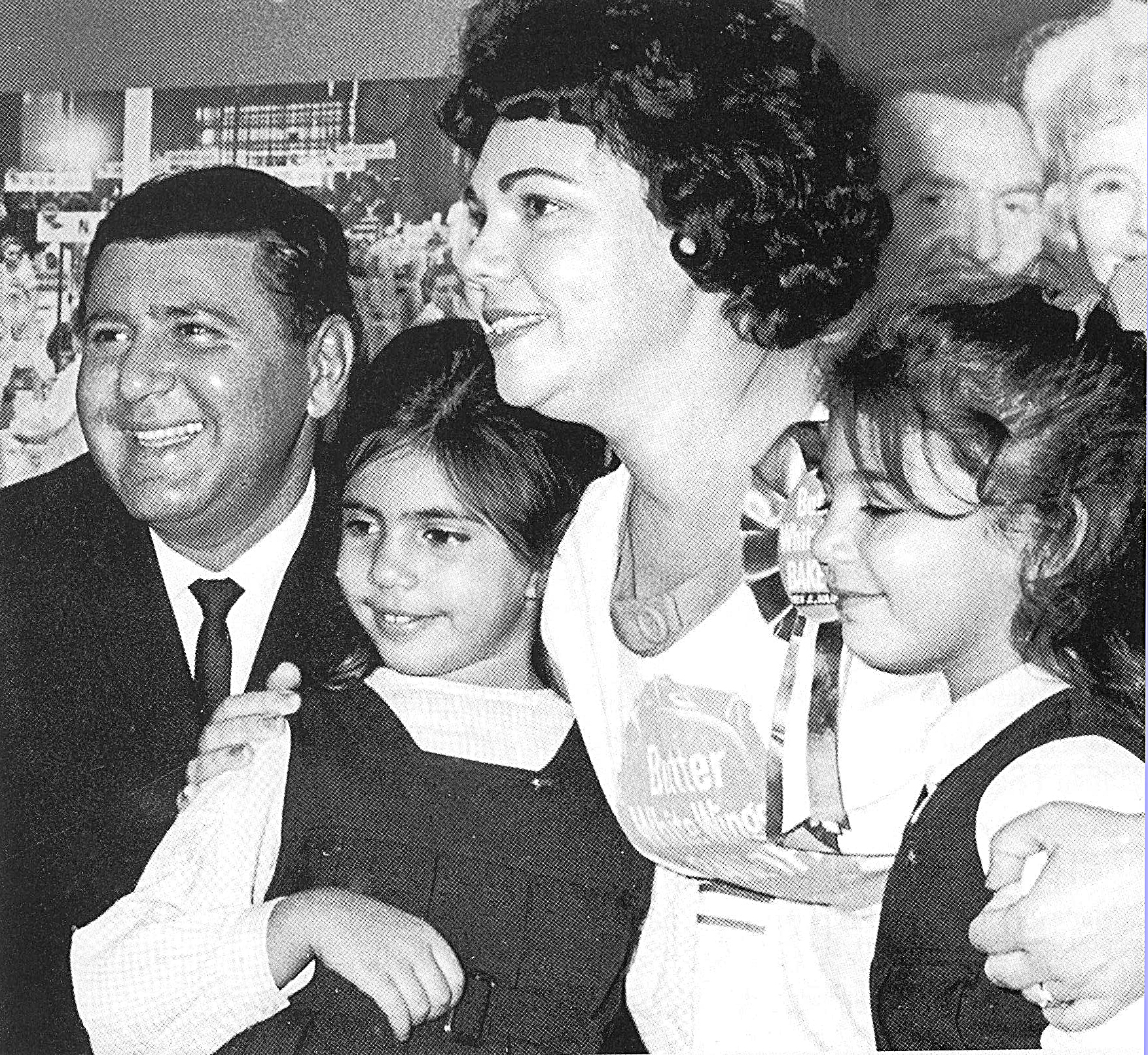 As a young woman, did you ever imagine that you would make food your career?
No. As a young woman I never needed to cook, though I had an interest in food. All I'd ever cooked before I came to Australia were frivolities – cakes and candies. In Australia I taught myself to cook as a diversion during the longs nights I waited for Reuben to come home from nightclub gigs. The children were asleep and there was no TV. With his encouragement, I became quite a decent cook. I found that I loved cooking. But even more, I loved his praise. It's a good thing he was so appreciative!
Your first book, The South East Asian Cookbook was published in 1972 and you've published 30 other books since, many of them international award winners. For people who are keen to try your recipes but don't know where to start, which three books would you recommend and why? Is there any particular book that you are especially fond of?
I think for a collection of iconic recipes from Asia and the Asian subcontinent, you can't go past The Complete Asian Cookbook, recently revised. It has all the recipes from the original edition as well as some new ones. I also think if you are inquisitive about food ingredients, the Encyclopaedia of Asian Food is a must have. I enjoy Charmaine Solomon's Family Recipes for sentimental reasons … though it is no longer in print … so perhaps the Vegetarian Cookbook would be my number three.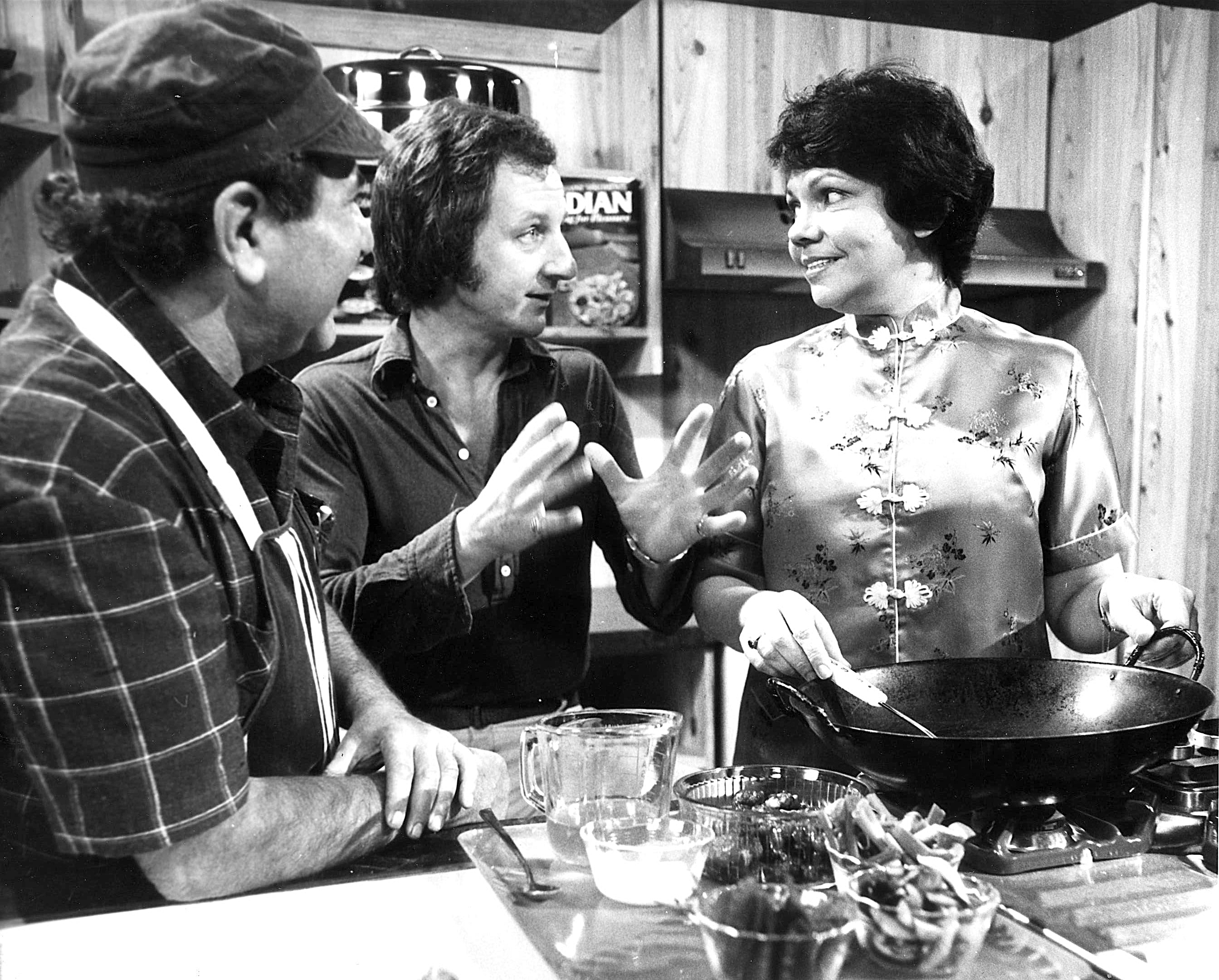 You also produce an excellent, award-winning line of pastes, marinades and chutneys. How did this come about and what are your favourite products?
I was teaching classes at various cooking schools and heard my pupils say the curries they made at home never tasted as good as mine. When I asked didn't they use the curry paste recipes from the book, I discovered that, to save time, many were using store bought pastes instead of making their own from scratch. Reuben saw this as an opportunity to let more people enjoy authentic curries and the range just took off. Hard to pick a favourite. I go through phases. Rendang, Thai Red and Green, Butter Chicken … and if you don't like it hot, the Moroccan Spice Blend.
You've accomplished so many things – what has been your proudest achievement?
My family. I am proud of them not so much for what they have accomplished as for the kind of people they are.
What's next for you?
I am 82, have four children and five grandchildren. I love to spend time with them. I like it when my children and my grandchildren cook for me. I like to read, watch old movies, catch up with friends and I enjoy playing scrabble. It's really nice to get emails and letters from people who still enjoy cooking my recipes or want to thank me for changing the way they eat. I feel very fortunate to have been able do something I love for so long and, through it, to give pleasure to others.
Photo credits: top and third photos from The Complete Asian Cookbook by Charmaine Solomon. Author photograph by Jennifer J. Richards. All other photos courtesy Charmaine Solomon. Thanks to Nina Harris.