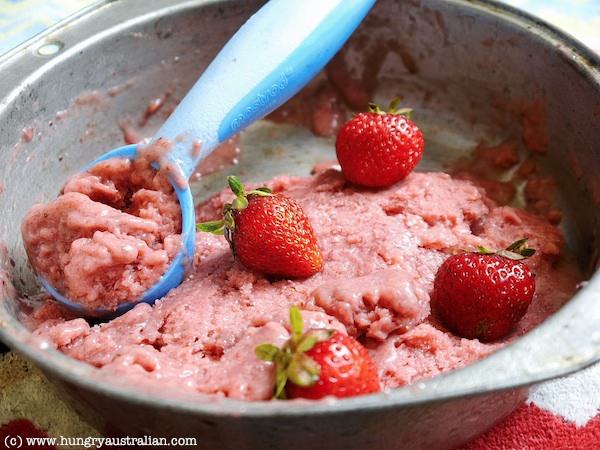 If you're a new, emerging or aspiring food blogger, you'll have lots of questions that need answers.
I know because I am an emerging food blogger myself. I started The Hungry Australian in June 2011 but didn't start blogging more frequently until September 2011.
While I'd managed websites for previous employers, worked as an editor and freelance writer, I had no experience of blogging itself. Prior to starting my own blog I barely knew what a food blog was.
So why did I start my own food blog? A conversation with my good friend Kerina stimulated my interest and once I started reading them I was hooked. I felt like I did when I started university and discovered the university newspaper produced by the students: I wanted to be part of it.
As I began blogging I had lots of questions. How did I get people to comment on my posts? What should I write about? Do I need a decent camera? How did I make a header on my site? What are plugins and widgits? How do I get that 'more' symbol on my posts so people have to click through? How do I create a collage of photos?
And the big question: how did the rockstar food bloggers – i.e. David Lebovitz, Deborah from Smitten Kitchen, Jaden from Steamy Kitchen, Ree from The Pioneer Woman, Matt from Matt Bites, Elise from Simply Recipes, Heidi from 101 Cookbooks, Shauna from Gluten Free Girl, and Bakerella – get where they are?
So I started looking for articles and posts that could help me. I found so many useful articles I started compiling a list, which lived on my site for a while as 'Resources for Food Bloggers'. I've now decided to turn that page into this post, along with my top tips. You can scroll to the end of this post for my 100 Useful Links for Foodbloggers list.
With only eight months of food blogging under my belt I am still finding my feet. However, I have picked up some knowledge along the way and am more than happy to share it. So, for what it's worth, here it is.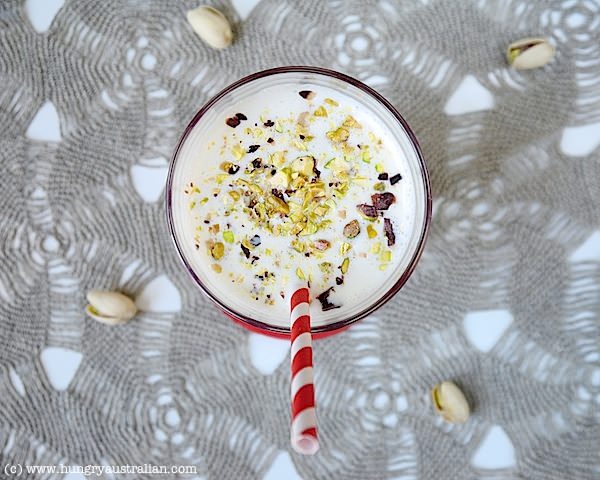 8 Tips for New, Emerging and Aspiring Food Bloggers
1) Create a content strategy
Consciously decide what your blog is going to be about. In the beginning you might write about anything food-related that comes your way – recipes, reviews, events, books etc. This is fine – it's a good way to work out what you do like writing about, what you're good at and how long posts take to create. After a while though, it's worth stepping back and deciding in which direction you want to go – think of it as doing one or two things really well rather than trying to do a bit of everything badly.
Deciding on a content strategy also makes it easier to build a dedicated readership because people know what to expect when they visit your site. Helen from Sydney blog Grab Your Fork specialises in restaurant reviews, Jennifer from Brisbane's Delicieux promotes herself as a "sweet-toothed vegetarian" and Amanda from local blog Lambs Ears and Honey focuses on writing stories about where food comes from. Stephanie from Raspberri Cupcakes in Sydney has an amazing baking blog while food photography nuts regularly check in with What Katie Ate, Souvlaki for the Soul, Citrus and Candy and A Table for Two for drool-worthy food porn.
2) Produce the best writing you can
What story are you trying to tell? If you don't know, the reader certainly won't be able to work it out. Decide what you want to say and then cut everything from your story that doesn't actually add to it.
Once you've written your draft post, go over it carefully, looking for any mis-spelt words or awkward sentences. Editing will really make your story. I can't emphasise this enough. If you're not a strong writer then there are a few things you can do to improve: 1) Read as much as possible; 2) Write as much as possible; and 3: buy a style guide, editing guide and dictionary.
3) Invest in a digital SLR
We eat with our eyes so gorgeous photographs are a must for most food blogs. Buy a DSLR and learn how to use it – don't just keep it on the automatic setting. Do a course, read books, watch tutorials on Youtube, and practise as much as you can. Learn how to edit your photos to make them as gorgeous as possible.
Bad food photography is a real turn off and I write this knowing that there are many photographs on my blog that make me cringe.
4) Schedule your content
I am only starting to do this now and I think it's going to make a big difference. If you decide that you wish to blog maybe once, twice or thrice a week, draw up a calendar. Plan what you're going to blog about on each date and schedule time into your diary to prepare your posts. It's a great way to ensure you're blogging in a balanced, consistent and regular way. You'll never get stuck for ideas again, either.
By the way, if you're trying to establish yourself, I think you have to blog a minimum of once a week, thrice, ideally.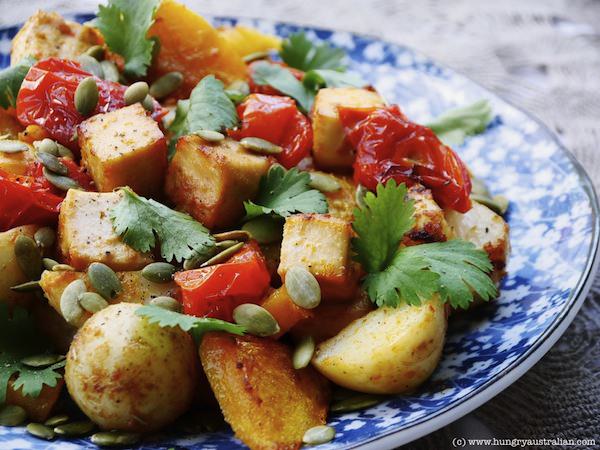 5) Good design counts
I read a lot of food blogs and I generally decide within a minute or so whether a new blog I've come across is one I'm going to keep visiting. For me, bad design is a real turn off. It doesn't matter how good the writing is, if the site is poorly designed or overly busy I probably won't visit again.
In my own case I am currently in the process of redesigning my blog to make it much cleaner. I want all the attention to be on the words and photographs with minimal distractions.
6) Share the love
Food bloggers are constantly inspired by other people's work. Acknowledge all your sources of inspiration and link back wherever possible. Create a blogroll or 'favourite sites' section on your blog to promote other food bloggers you like.
Visit other food blogs and leave thoughtful comments on posts that speak to you. In most cases, the blogger will be curious about who you are and check out your site.
7) Don't steal
Do not publish material, recipes or photographs from other blogs or sites without permission, full credit and a link back to the original site; publishing without permission and proper acknowledgement is stealing. You have your own magnificent imagination so use it to create your own original work.
8) Commercial vs non-commercial
As you become more established as a food blogger you will to start to receive approaches from advertising and PR companies, restaurants, producers, markets, and chefs interested in promoting themselves on your blog. You may be sent press releases, invitations and samples.
This attention is flattering and you may be tempted to accept every offer, approach and invitation that comes your way. However, spend some time thinking about what type of blog you want to create and what type of content you would be proud to publish.
Will you accept advertising? If so, what kind of advertising? Will you write sponsored blog posts? Will you do giveaways or promotions? How much will you charge? How much is your time (and blog profile) worth?
Bloggers like Jennifer from Jenius, George from The Foodologist and Lorraine from Not Quite Nigella write sponsored blog posts for companies – that is, they accept payment from suitable companies to write about their products. Others, like Brian from Fitzroyalty, are fiercely non-commercial and do not carry any form of advertising.
There is no right or wrong way to do it. You must decide what is right for you.
If you are going to have advertising and sponsorship on your blog you should disclose all commercial relationships and conflicts of interest clearly and transparently. People aren't stupid, and food blogging and food industry circles are extremely tight. Post a positive review without disclosing a conflict of interest and you leave yourself open to accusations of deception. Is that really how you want to be known and remembered?
Personally, I am extremely particular about who I partner with; I turn down 90% of approaches. I also make it clear to PR companies who want to send me samples and invitations that they are welcome to do so as long as they understand that I only write about things I like and do not guarantee a review. I maintain 100% editorial control of my site.
Well, that's it from me. But please do comment below and let me know what works for you. I'd love to hear your suggestions.
Now scroll down for 100 useful articles by some of the best bloggers and writers in the business.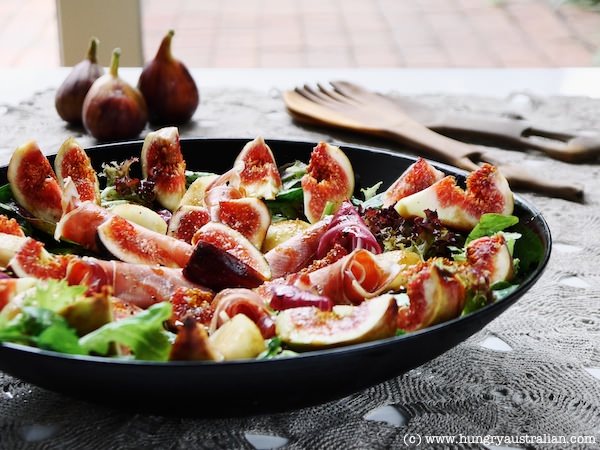 100 Useful Links for Food Bloggers
Resources
General Tips
Ethics, Freebies, Sponsorship and Advertising
Writing – General Tips
Writing – Restaurant Reviewing
Writing – Recipes
Food Photography – Gear, Lighting & Equipment
Food Photography – Food & Prop Styling
Food Photography – General Tips
Food Photography – Post Processing
Marketing – Building an Audience
Marketing – Social Media