Raspberry Smoothie Bowls (VIDEO!)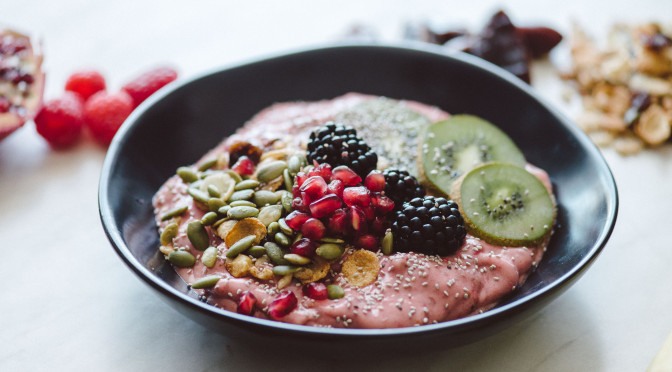 Author:
Christina Soong | The Hungry Australian
1-2 frozen bananas, cut into chunks
¼ avocado, peeled and stone removed
3-4 dates, chopped roughly
½ cup coconut milk
½ teaspoon vanilla bean extract
½ punnet fresh raspberries or ½ cup frozen raspberries
Desiccated or shredded coconut
Banana slices
Berries - strawberries, blueberries, raspberries, blackberries
Fruit - kiwi fruit, grapes, pomegranate,
Melon - balls or chunks of watermelon, rockmelon or honey dew melon
Dried Fruit - sultanas, raisins, figs, cranberries, goji berries, apple, apricot,
Seeds - toasted pumpkin seeds, pepitas,
Nuts - roasted almonds, cashews, hazlenuts, peanuts
Muesli - toasted muesli or granola
Chia seeds
Blend all of ingredients until smooth and then spoon into a bowl.
Top with any combination of the suggested ingredients.
Vegan
Gluten free
Dairy free
Refined sugar free
Can be made nut free
Recipe by
The Hungry Australian
at https://hungryaustralian.com/2016/01/raspberry-smoothie-bowls-video/