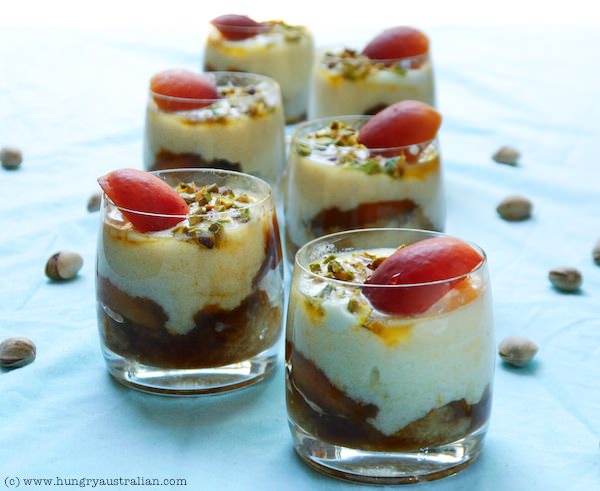 There's something about a layered dessert that speaks of thoughtfulness. It's an indication that someone's made an effort to make you feel special.
There are so many different layered desserts, too, such as trifle (check out the Mini Apricot Trifles with Cardamon and Pistachios above), baklava, cheesecake, ice cream or yoghurt sundae, layered Asian jelly, multi-layered cake or a layered ice cream dessert.
So I am chuffed that this month's Sweet Adventures dessert-themed bloghop, is Layer Upon Layer, hosted by the lovely KC from The Capers of the Kitchen Crusader.