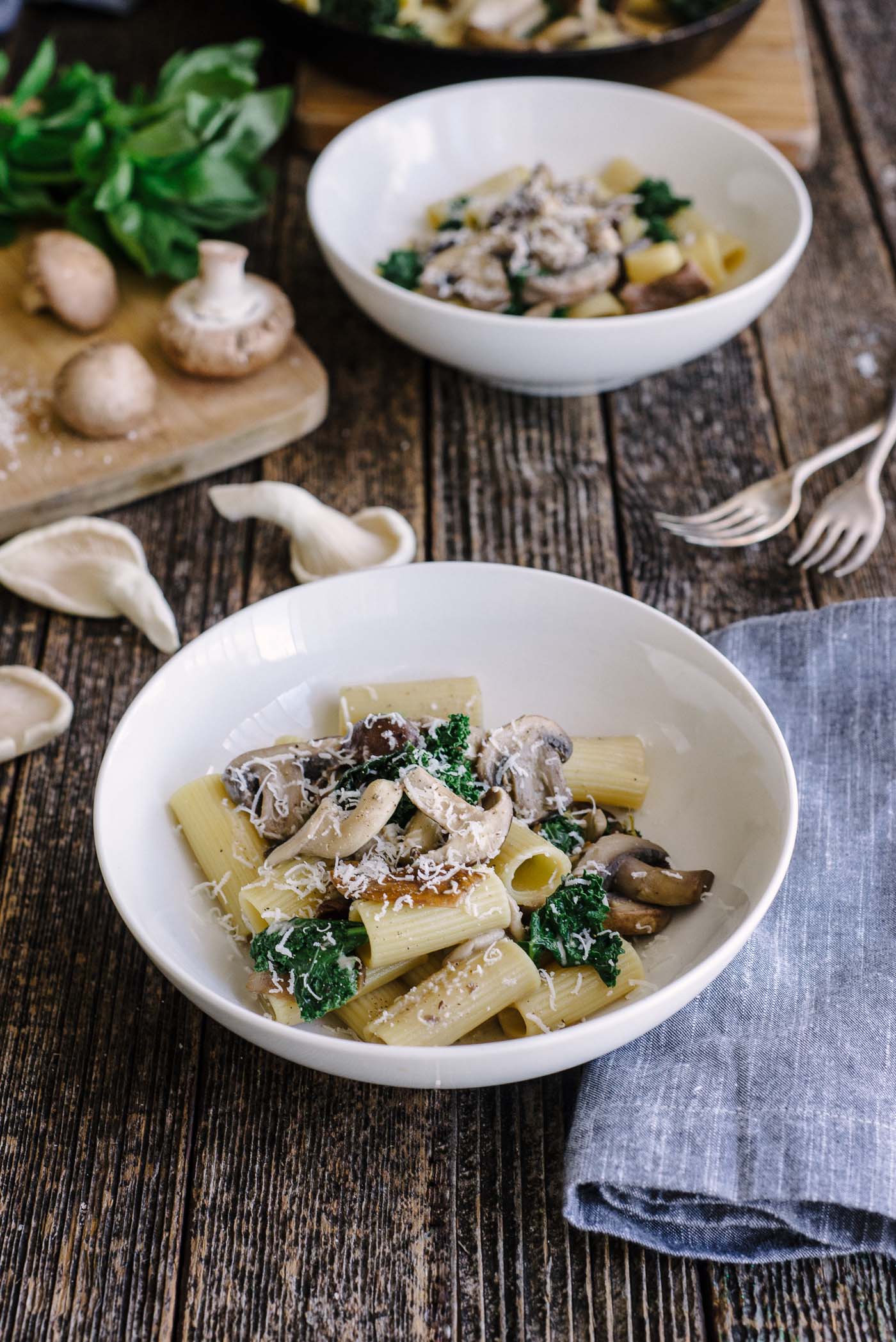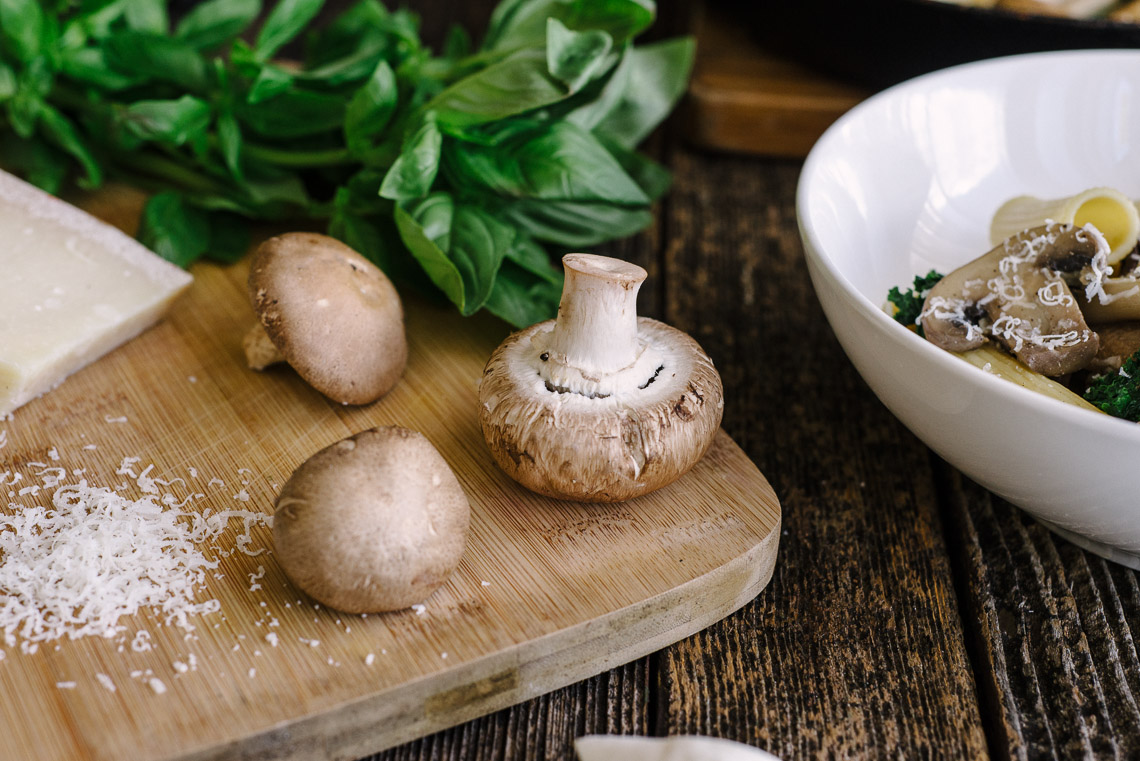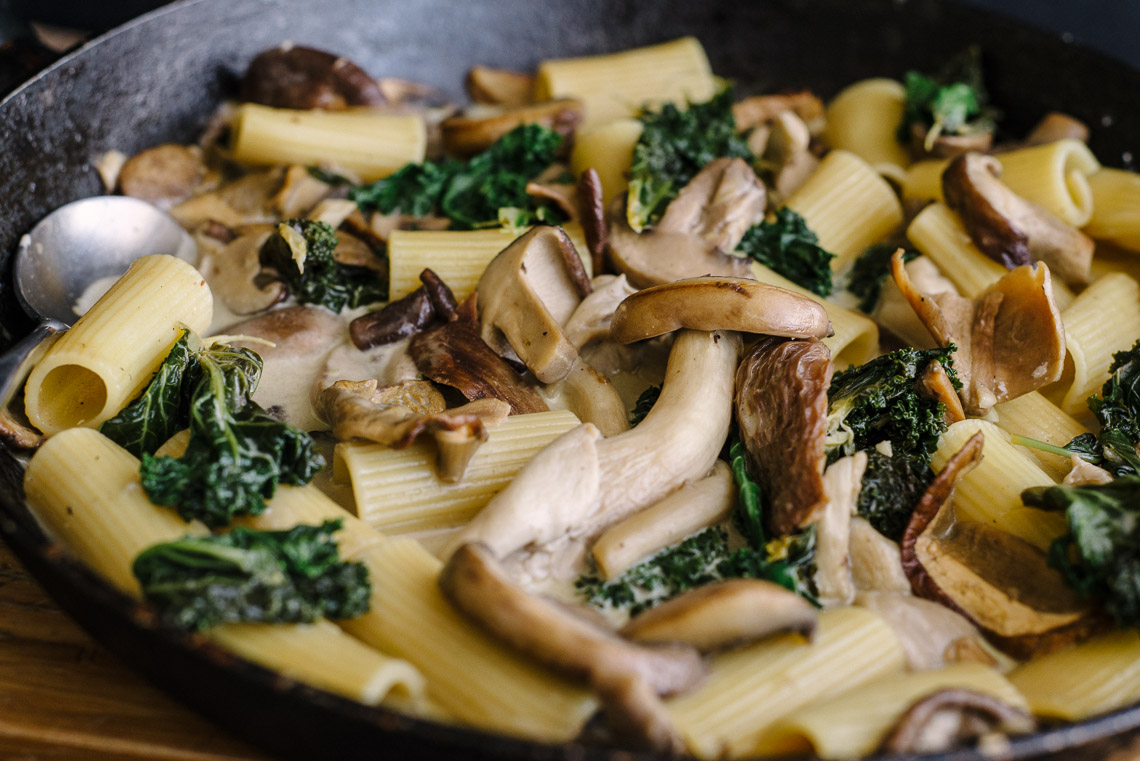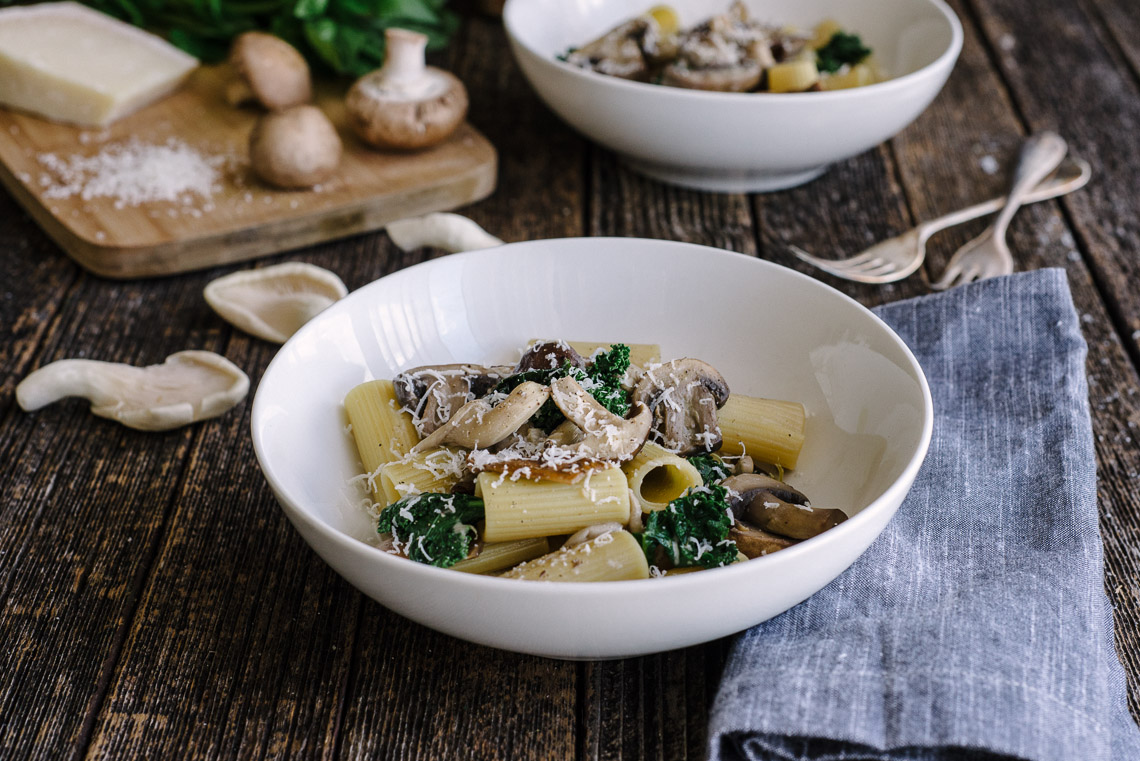 I've always been a fan of the unami-rich mushroom. So I'm delighted to be sharing this original mushroom recipe for the the Australian Mushroom Growers to tie in with their Mushrooms Go Pink campaign.
Growing up, the mushrooms I ate at home were mostly Chinese ones. These came dried in packets and were rehydrated in boiling water before being added to Chinese soups, noodles and stewed dishes like this Mushroom Chicken.
It wasn't until I left home and was vegetarian for around two years that I started cooking with fresh mushrooms regularly – they were an easy and tasty addition to breakfast fry ups, salads, pasta, noodle dishes, soups and stir-fries. Later on, my then mother in law taught me how to make a sensational Chicken, Bacon and Mushroom Pie, too.
This dish was inspired by a trip to Germany in 2005. Mushrooms were in season when I visited and I can remember two mushroom dishes I ate very clearly: firstly, a savoury crepe with a creamy button mushroom sauce, and secondly, fresh pasta served with pffierlinge eaten at a lovely courtyard restaurant.
Later, at der Supermarkt, I found little packets of dried steinpilze, more commonly known in Australia as Italian porcini, and bought a dozen.
When I returned home I used the dried porcini to come up with a creamy mushroom recipe hybrid of the two mushroom dishes I had eaten. This recipe is an adaption of that recipe and I hope you enjoy it.
Christina xx
Mushrooms Go Pink
To coincide with International Breast Cancer Awareness month and Pink Ribbon Day, the Australian Mushroom Growers are running their Mushrooms Go Pink campaign for the fifth year.
In Australia, seven people die every day of the year from breast cancer: it is the most common cancer affecting women. More information can be found here.
Some recent studies have found a strong association between mushroom consumption and a decreased risk of breast cancer so research is ongoing to try to determine the specific link between the two.
Girls' Day Out
Sign up to become a member of the Mushroom Lovers' Club and you can also enter a competition to win one of five Girls' Day Out pampering packages for you and three friends valued at $1,000 each. Enter the competition here.
Disclosure
I was commissioned by the Australian Mushroom Growers to create this sponsored post.
Four Mushroom Pasta
Author:
Christina Soong | The Hungry Australian
Prep time:
Cook time:
Total time:
A creamy mushroom and kale pasta
Ingredients
20 grams dried porcini
1 cup water, just boiled
250 grams pasta
Water
2-3 tablespoons olive oil
30 grams butter
2 tablespoons extra virgin olive oil
750 grams mixed mushrooms (I used button, swiss brown and oyster), sliced or halved
3 cloves garlic, peeled and finely minced
⅔ cup chicken stock
¼ cup verjuice
⅓ bunch kale, stems removed and torn into pieces
½ cup cream
A few springs of fresh basil or 1 teaspoon dried basil
80 grams Parmasen, grated
Salt and pepper to taste
Lemon (optional)
Instructions
Put porcini in a small bowl and pour over just boiled water. Leave for 30 minutes.
Cook pasta to just under al dente in water according to packet instructions, adding a dash of oil and one teaspoon of salt to the cooking water.
Drain and rinse in cold water to stop the cooking process.
Heat up a large fry pan and then add butter and 1 tablespoon olive oil.
Add half of the mushrooms, and let them cook for a couple of minutes over a medium-high heat without turning them. Give them a stir and let them cook for another minute before removing from the pan and setting aside. Repeat with the other mushrooms.
Add another good glug of olive oil and then add reserved mushrooms, rehydrated porcini, garlic, chicken stock and verjuice.
Cook over a low-medium heat for 5-6 minutes, stirring occasionally, until liquid has reduced slightly.
Stir in kale, cream and basil and cook for another two to three minutes.
Add drained pasta to the pan, stirring thoroughly to combine.
Dish out four serves and then sprinkle over Parmesan cheese.
Taste dish and adjust seasoning, adding more salt, pepper, fresh basil leaves or lemon juice (optional) to taste.
Notes
Cook the mushrooms in two batches to avoid over-crowding of the pan. We want the mushrooms to caramelize, not steam.
Slightly undercook the pasta. We'll be adding it to the pasta sauce and reheating it so it'll cook to al dente then.
You can substitute white wine for the verjuice if desired.