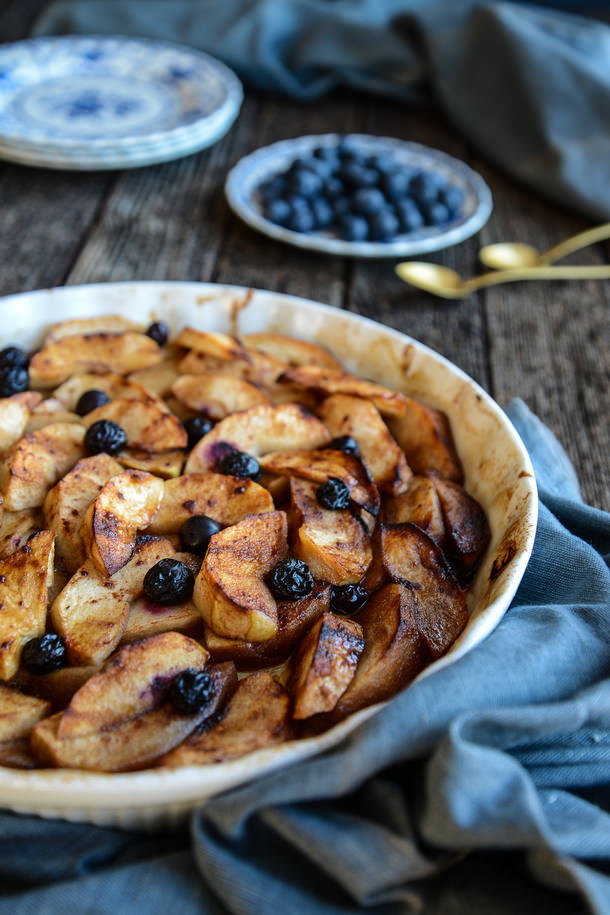 When my mother was pregnant with me she ate a family block of Cadbury Milk Chocolate every day.
Yep, that's correct. 200 grams of chocolate. Every. Single. Day.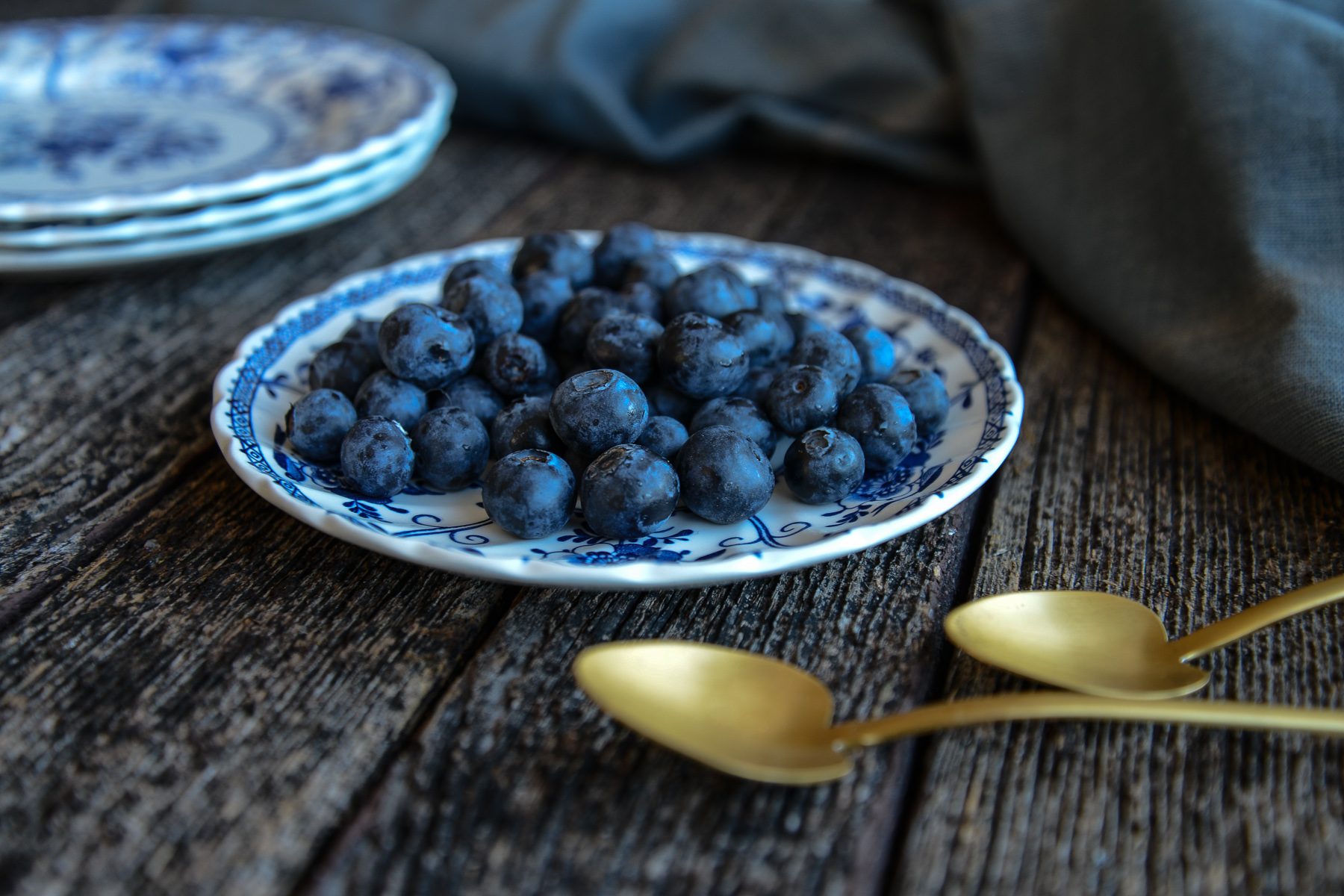 Under those circumstances it was inevitable that I would grow up with a sweet tooth. Both my kids have inherited it, too. Asked what he wants for breakfast, my son regularly answers with "chocolate cake, please!"
Yeah, right, buddy. In your chocolate-coloured dreams.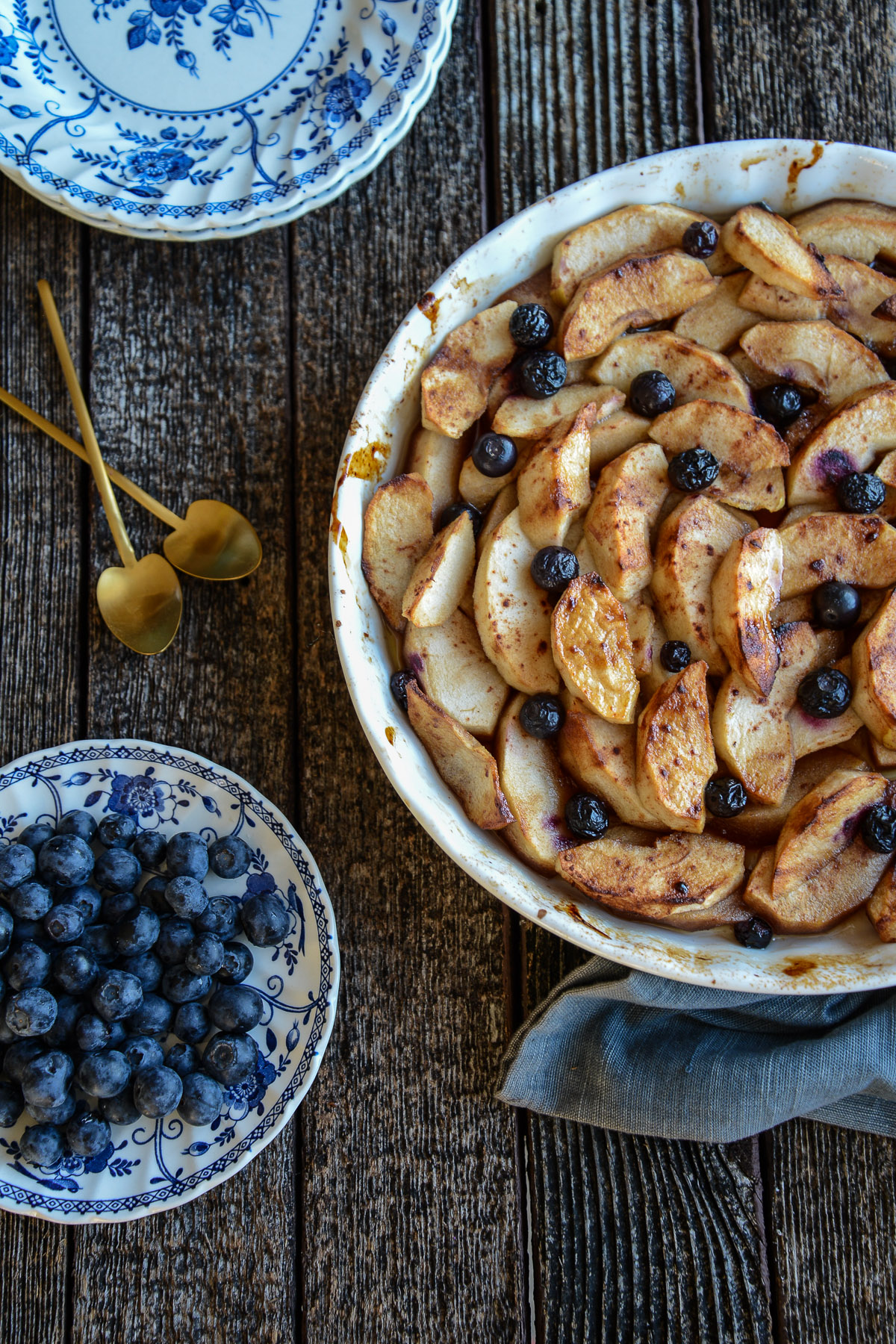 Perhaps not surprisingly, my mother's family has a history of diabetes. So I try to keep my everyday family desserts as refined sugar-free as possible.
This simple Blueberry and Apple Bake is sweetened with apple juice, honey and carob syrup. Actually, the whole dish only has six ingredients and you can prepare it in under eight minutes. Baked in a moderate oven for 45-50 minutes and topped with crème fraîche, cream or vanilla yoghurt, that's dessert done with no fuss and little mess.
Now that's what I call sweet.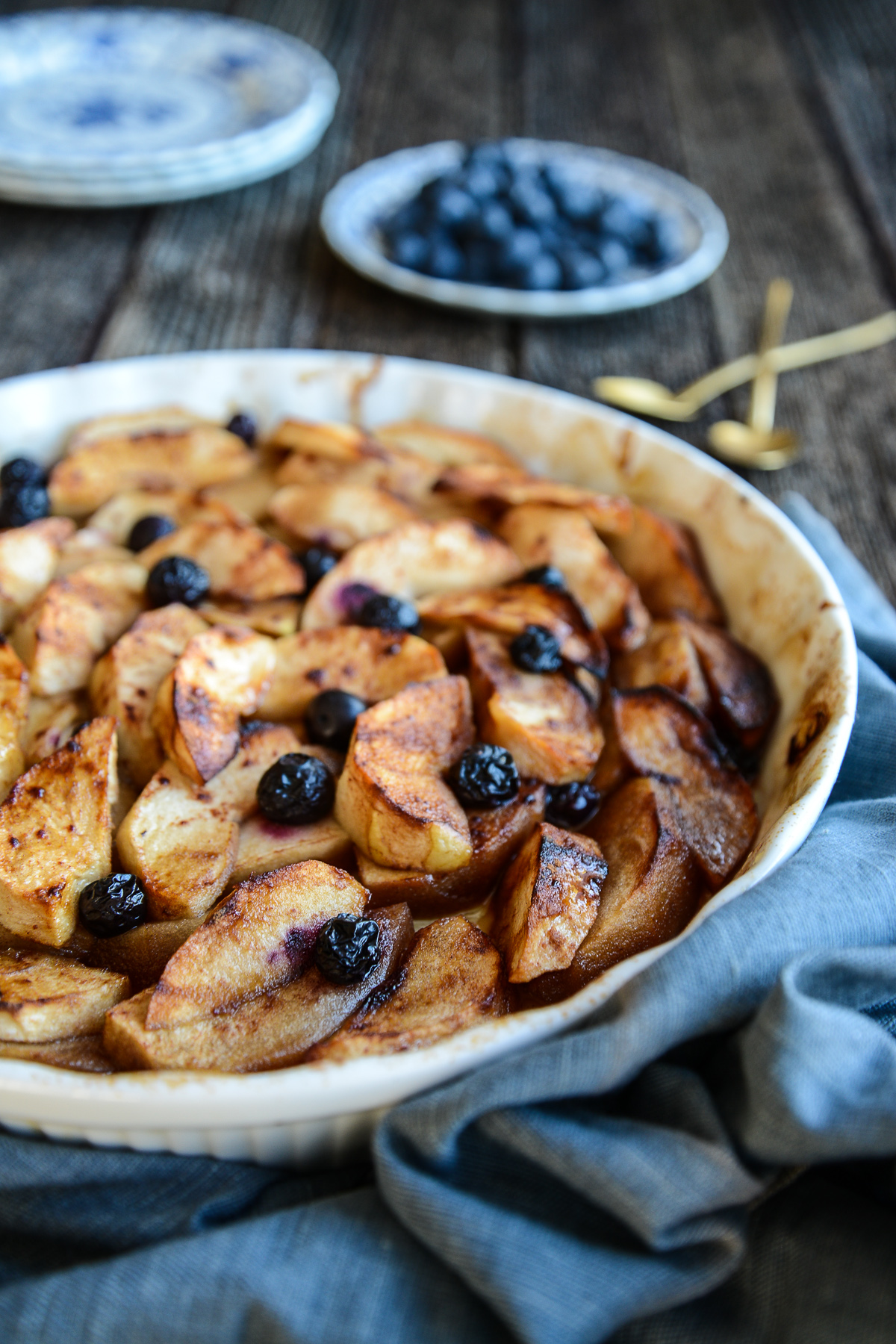 Blueberry and Apple Bake (dairy, gluten, egg, nut and refined sugar-free)
INGREDIENTS
6-8 apples to fill a regular pie tray (peeled, cored, quartered and sliced)
1 punnet blueberries
1/3 cup apple juice
3 tablespoons honey
2 tablespoons carob syrup (I used the Australian Carob Company Pure Carob Syrup)
1/2 teaspoon cinnamon
METHOD
Preheat oven to 180 degrees Celsius.
Arrange apples attractively in pie tray and then arrange blackberries on top.
Pour over juice — it helps to stop the apples drying out — and then dribble over honey and carob syrup.
Dust with cinnamon and then bake in the oven for 45-50 minutes until apples are nicely browning.
Serve by itself or with crème fraîche, cream, vanilla ice cream or vanilla yoghurt. Those who can't tolerate dairy could try soy ice cream or soy yoghurt.
Serves 4-6.
You can also mix it up with these variations:
Add chopped pistachios or almonds for the last 10 minutes of baking.
Substitute the apples with pears.
Substitute the blueberries with raspberries.
Substitute the carob syrup for the 2 tablespoons rice malt syrup or golden syrup and 1 teaspoon vanilla bean essence.
Disclosure
The carob syrup was sent to me by The Australian Carob Company for my consideration. As usual, all opinions are my own.
Subscribe to The Hungry Australian
Hungry for more? Don't want to miss a new post? Sign up to receive The Hungry Australian posts 2-3 times a week – it's FREE!!