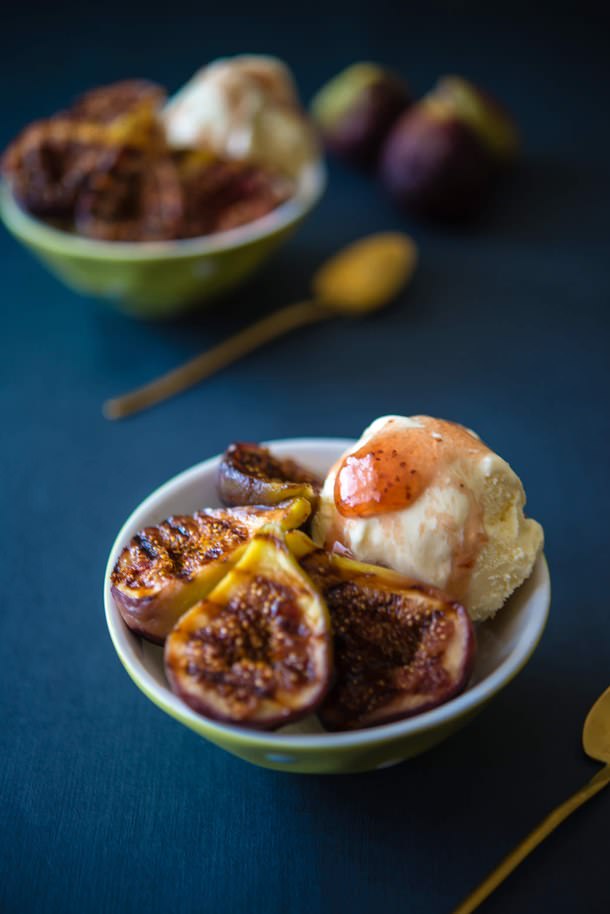 Is it still hot here or is it just me?
Nope, it is still hot in sunny Australia. Yesterday we took full advantage of this warm weather by spending the late afternoon down at the beach. The kids played under the jetty and built sandcastles while I drew in the sand and watched the world walk by. It was relaxing and fun, and I decided we have to visit the beach at least once a week while the weather is warm, no matter how busy we are.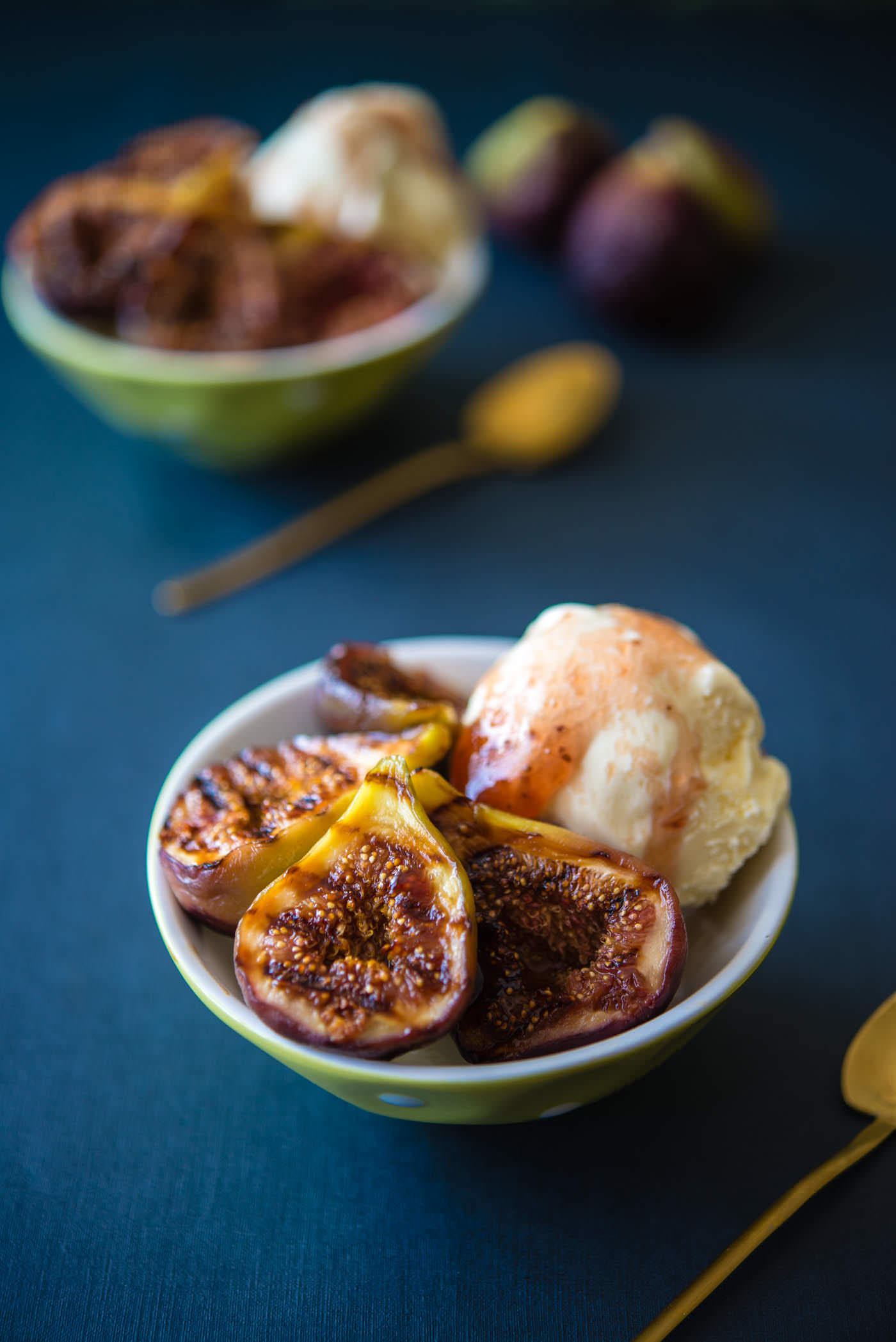 Now regular readers will know that I went fig picking at a friend's house last week, with happy results. Having a whole box of figs to play with was a wonderful treat. Instead of rationing them out as I usually do — figs are $AUD30/kg right now — I flung them around the kitchen with abandon. In the end, simplicity ruled though; when the produce is this good, you really don't want to do too much to it.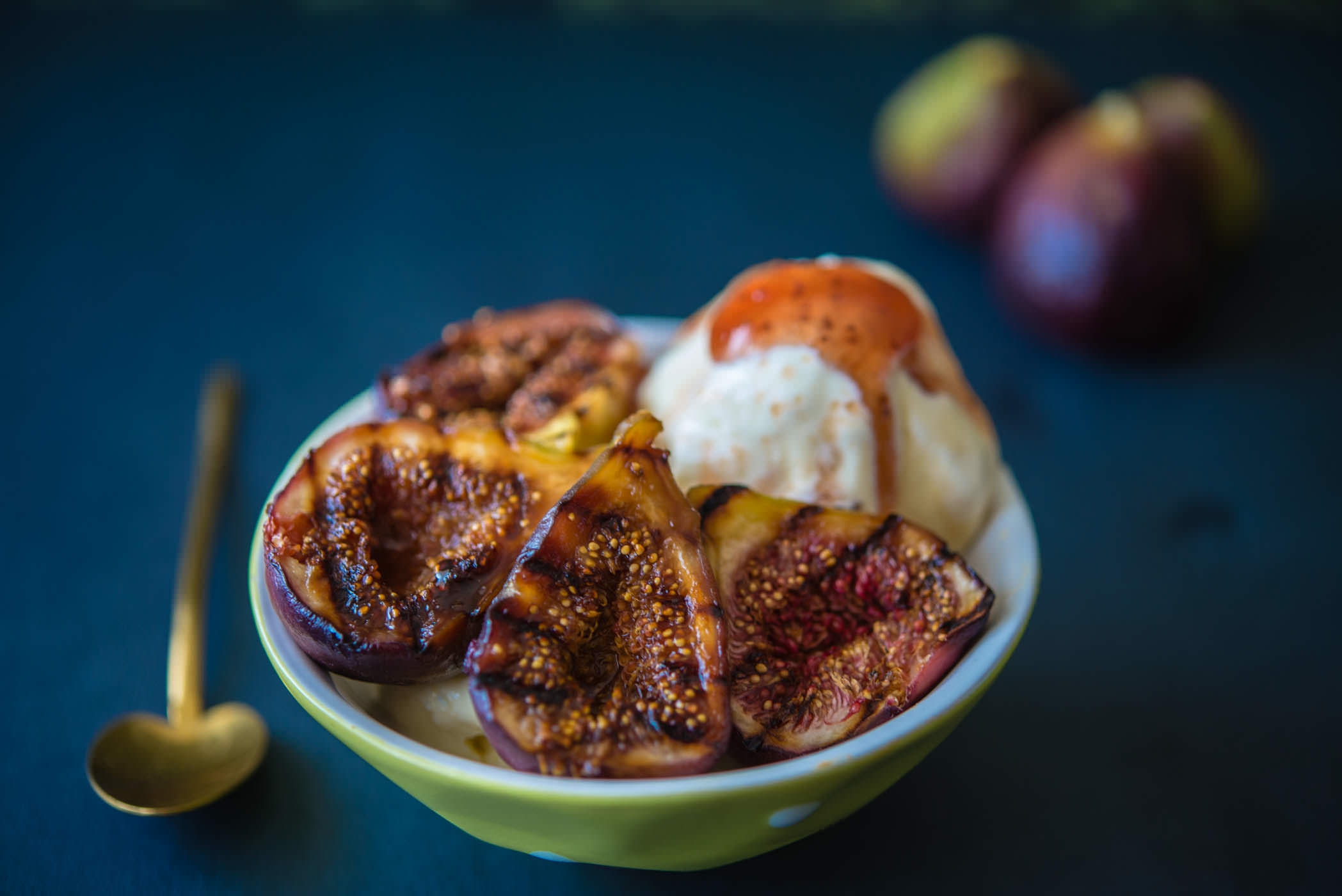 This recipe will take you all of five minutes to make. Seriously. OK, I went with shop bought ice cream and top quality strawberry sauce (by local company Beerenberg) but that doesn't make this dessert any less spectacular. In fact, in keeping with Summer's laid-back feel, there's something highly appropriate about a dessert that you can casually make on the spot and serve to grateful sweet lovers with nary a hair out of place.
There are three things you should remember, though:
Only wash the figs just before cooking. Like strawberries, the minute you wash a fig it'll start to deteriorate;
Spray a cold non-stick grill pan with cooking oil to avoid sticking – I like ProChef's Soya Bake Non-Stick spray (used more often when baking cakes);
Heat up your grill pan until very hot before putting the figs on and cook on a high heat for 3-5 minutes – you want a short burst of intense heat to get those lovely grill marks without overcooking the figs.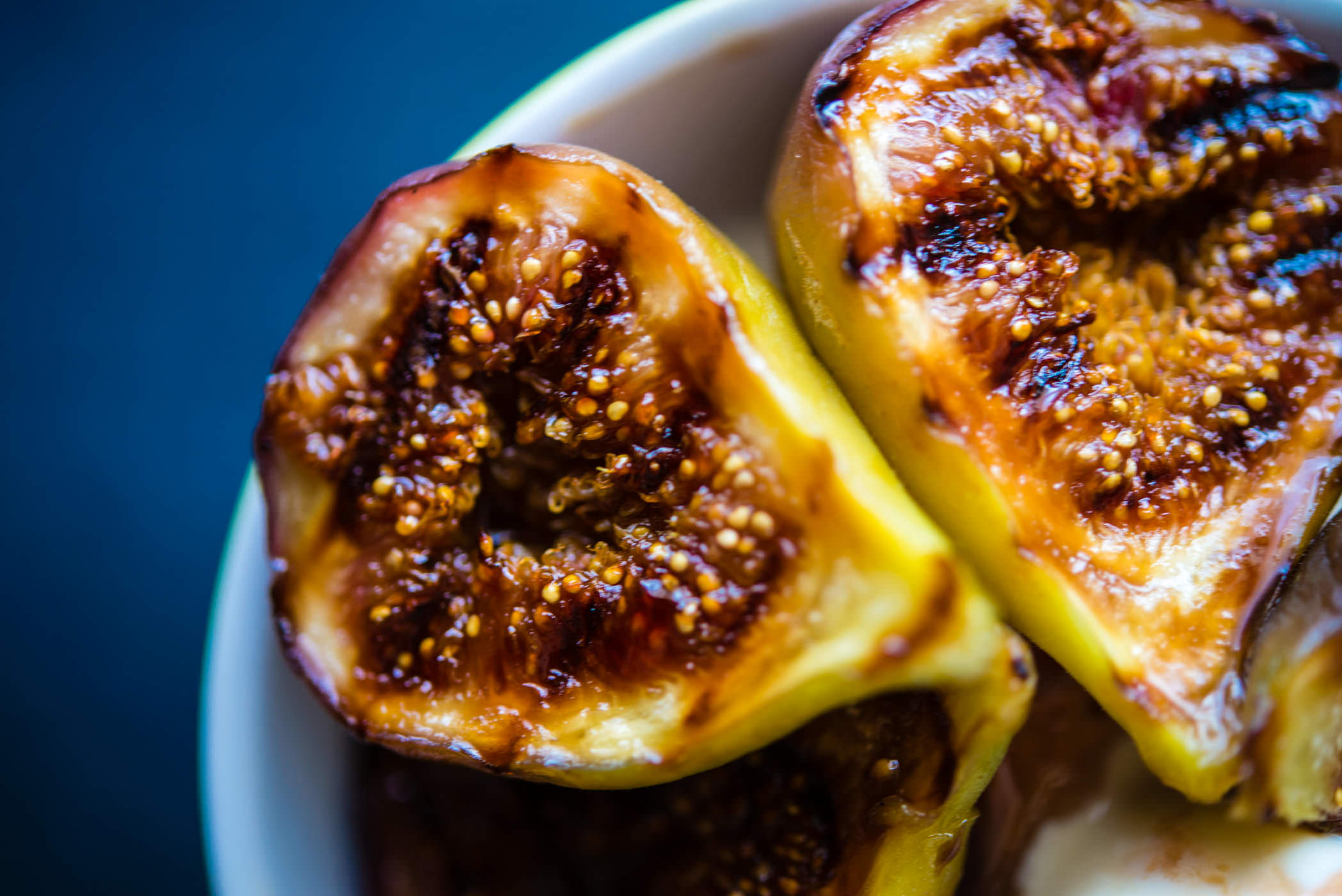 If you can manage these three things, and of course you can you clever thing, you'll be rewarded with a dessert that will make your tastebuds sing, your knees buckle and your heart skip a beat.
Now if you'd prefer a savoury fig recipe you can of course try my Fig, Proscuitto and Pear Salad or my Duck with Plum Sauce with Figs. At the end of the day, there's no bad way to eat a fig.
Enjoy!
Grilled Figs with Vanilla Ice Cream and Strawberry Sauce
Author:
Christina Soong-Kroeger
Prep time:
Cook time:
Total time:
A simple but devastatingly sexy dessert
Ingredients
10 ripe figs
1-2 tablespoons brown sugar
1 tub vanilla ice cream
Top quality strawberry sauce - I used Beerenbergs
Instructions
Wash figs and pat dry. Cut in half lengthways and sprinkle cut side with brown sugar.
Spray a grill pan with cooking oil and then heat until very hot.
Lay figs cut side down and cook over a high heat for 3-5 minutes until figs are nicely grilled.
Scoop ice cream into a bowl and top with figs and strawberry sauce.
Serve immediately