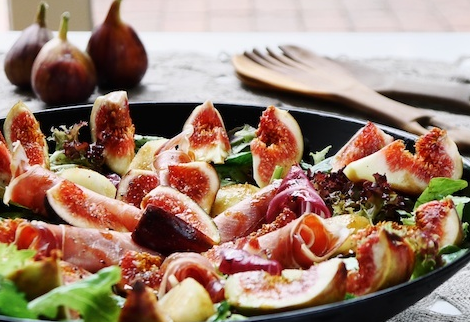 I'm sick with a virus so I'll keep this short but I wanted to share some good news with you.
A couple of weeks ago I received an email from American Gourmet Magazine's blog, Gourmet Live, telling me that they were making my Fig, Prosciutto and Pear Salad, Image of the Week. Here's what they had to say about it: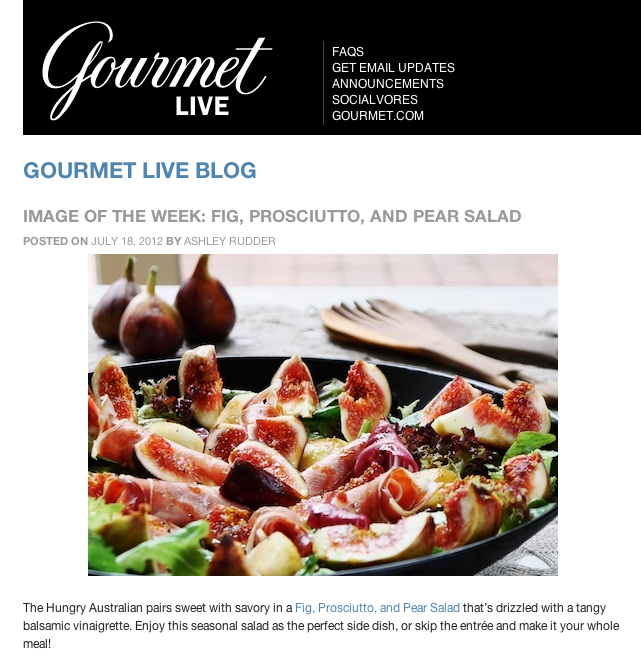 Of course I was thrilled, but surprised too, because that recipe/photograph was blogged in February 2012, some five months ago. The Gourmet Live researcher told me she'd wandered all over my site and also loved my Mini Berry Puddings for Busy People and my Easy Honey Ice Cream with Burnt Toffee Popcorn. She's clearly a woman who loves her dessert, just like me!
I love that about blogging – every day my blog puts me in touch with people from all over the world that I'd never usually come across. A shared interest in food is such a lovely way to meet someone.
OK I'm starting to fade out again so I'm going to head back to my lemon tea and my chicken soup now. Hope you're well and have a great day!
Christina x